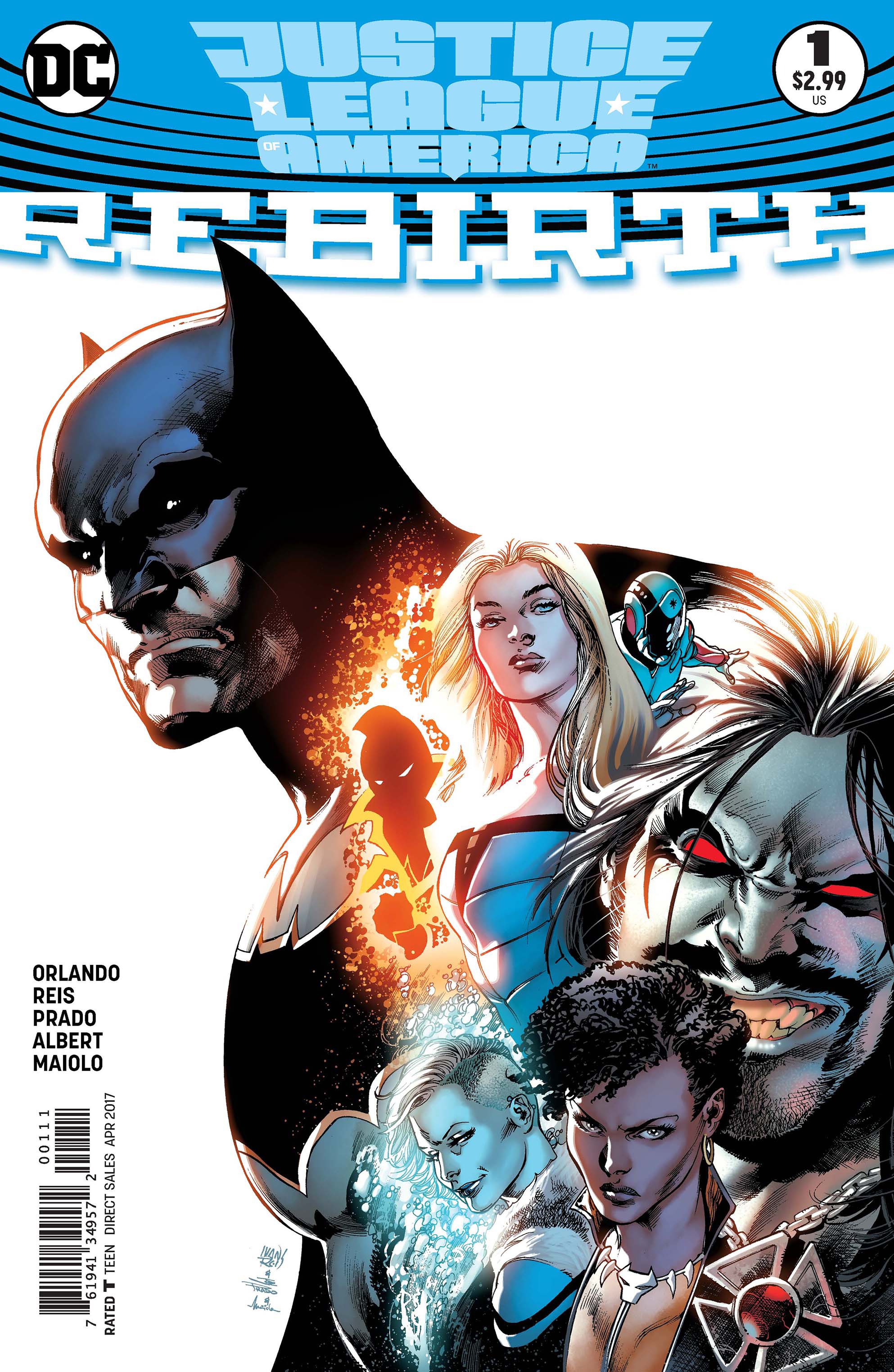 JUSTICE LEAGUE OF AMERICA REBIRTH #1 | Picked by Josh, Colin, Adam, & Pat
(W) Steve Orlando (A/CA) Ivan Reis, Joe Prado
Batman, Black Canary, Killer Frost, the Ray, Vixen, the Atom, and...Lobo?! Spinning directly out of the events of JUSTICE LEAGUE VS. SUICIDE SQUAD, join the sensational team of writer Steve Orlando and artists Ivan Reis and Joe Prado and discover how Batman assembled the roughest, toughest Justice League of all time!
DEATH BE DAMNED #1 | Picked by Colin
(W) Ben Acker, Ben Blacker, Andrew Miller (CA) Konstantin Tarasov (A/CA) Hannah Christenson
Seven outlaws have killed Miranda Coler and her family, but her death turned out to be a little less permanent than they expected.
Blessed with the inability to fully die until she exacts revenge on her family's killers, but cursed to lose a part of her memories every time she's "killed," Miranda will need the help of Joseph Murray, an undertaker dabbling in necromancy hoping to bring back his wife, if she's ever to find peace.
Ben Acker and Ben Blacker (Deadpool Vs. Gambit, The Thrilling Adventure Hour) team up with Hannah Christenson (Jim Henson's The Storyteller: Dragons, Harrow County) for a supernatural tale of revenge in the Old West, perfect for fans of Pretty Deadly and The Sixth Gun.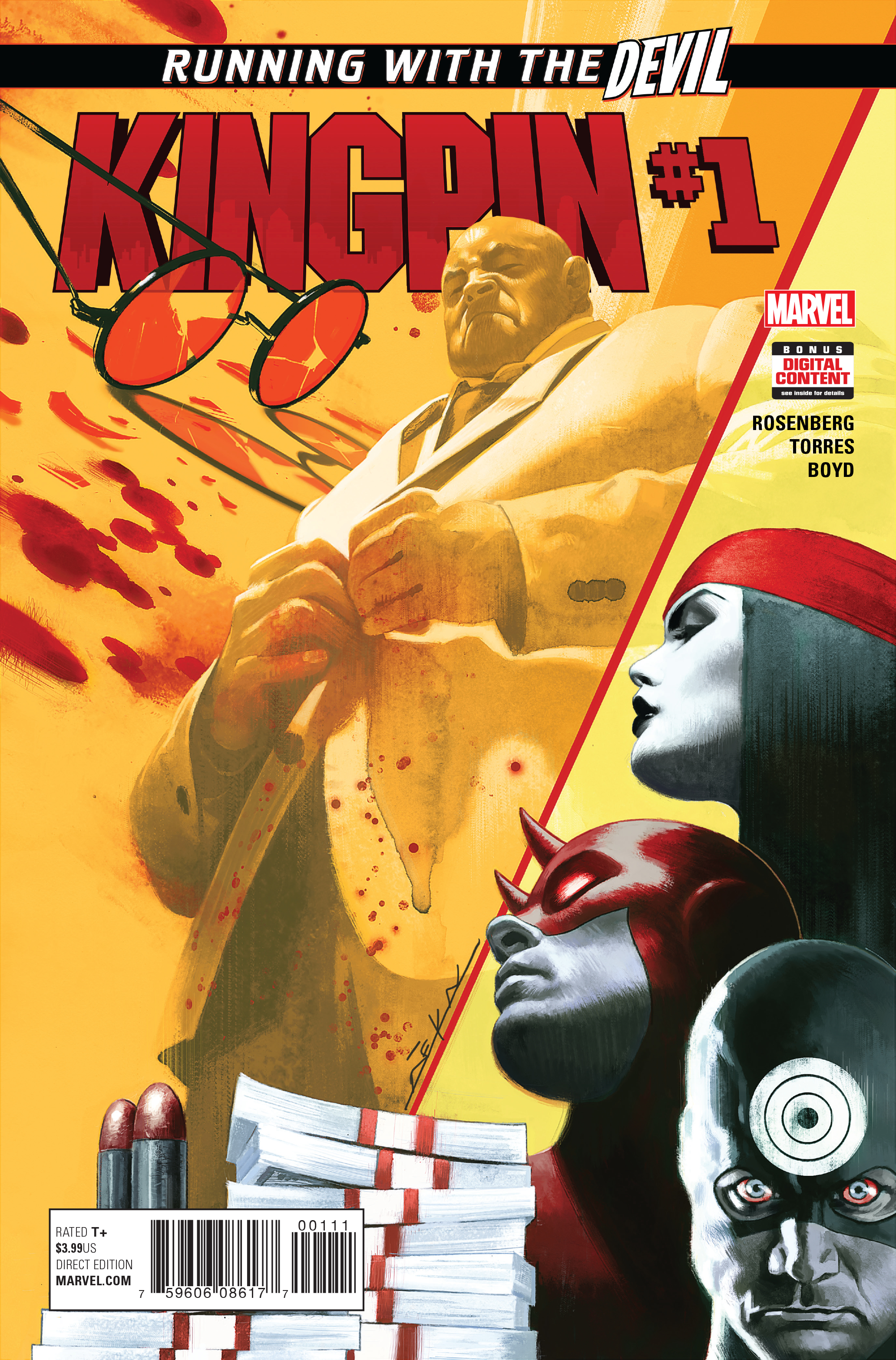 KINGPIN #1 | Picked by Colin
(W) Matthew Rosenberg (A) Ben Torres (CA) Jeff Dekal
WILSON FISK BUILDS A BRAND-NEW EMPIRE!
The KINGPIN has done bad things. Deplorable things. He has cheated the law. He has blackmailed rivals. He has killed. But that's all in the past. The Kingpin is back in the city that he loves and ready to make his mark as a titan of legitimate industry, but needs to rekindle his public image. When Wilson Fisk makes disgraced journalist SARAH DEWEY an offer she can't refuse, the spiraling saga of crime and betrayal begins anew. Don't miss the start of Kingpin's ongoing series, written by breakout writer MATTHEW ROSENBERG and illustrated in the heavy noir stylings of BEN TORRES, as Manhattan's criminal mastermind returns to the Big Apple with honorable intentions, but no one in his circle remains pure on his climb back to the top.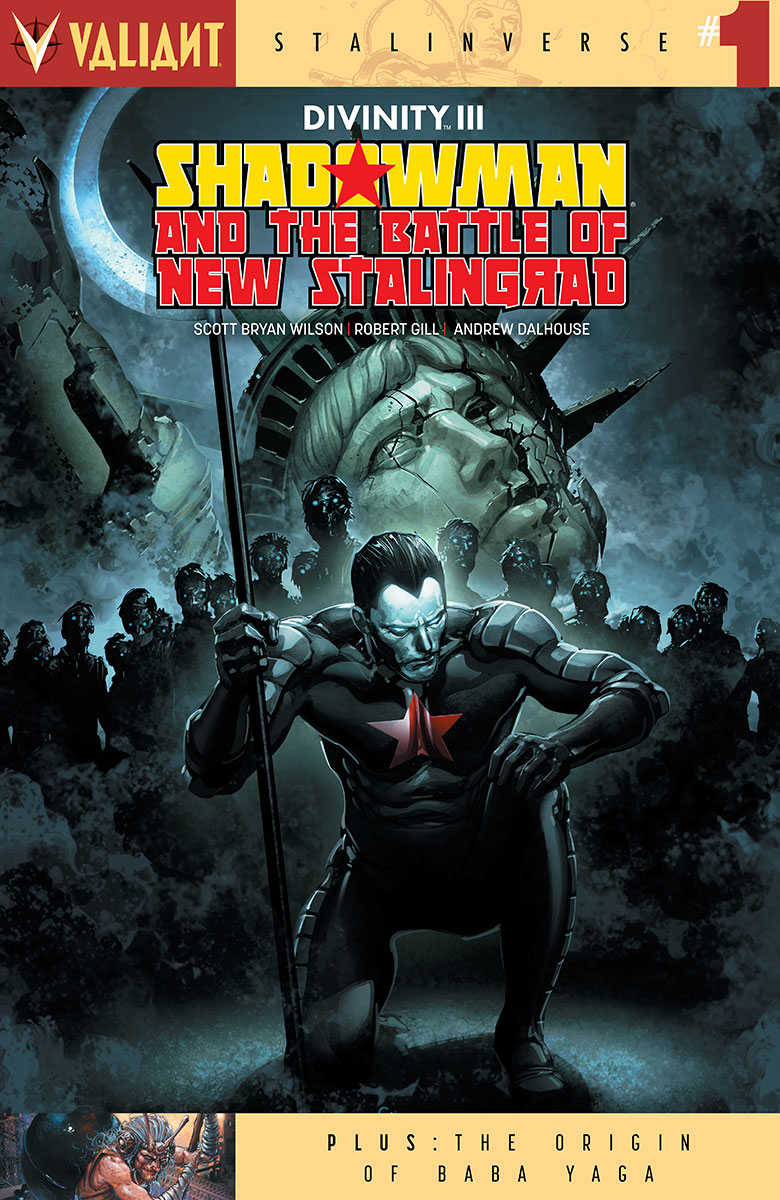 DIVINITY III SHADOWMAN #1 | Picked by Josh
(W) Scott Bryan Wilson (A) Robert Gill (CA) Clayton Crain
Welcome to the world of today. Welcome to the Stalinverse! The visionary, event-level epic of the winter continues here in an all-new, all-star special introducing the secret weapon of the Soviet Union:Shadowman, agent of the USSR!
To save the devastated and oppressed island of New York, Jack Boniface might just have to annihilate it first - by leading an army of Deadside-spawned monstrosities onto the streets to fight the Soviets' super-powered shock troops wherever they stand. But freedom fighters like the one they call Shadowman seldom get the happy ending they deserve...
Out of the pages of DIVINITY III: STALINVERSE, discover the haunting origin of Amerika's last resistance when magic clashes with militarymight in a must-read tale of the Valiant Universe as we now know it from red-hot new talent Scott Bryan Wilson and acclaimed artist Robert Gill (BOOK OF DEATH)!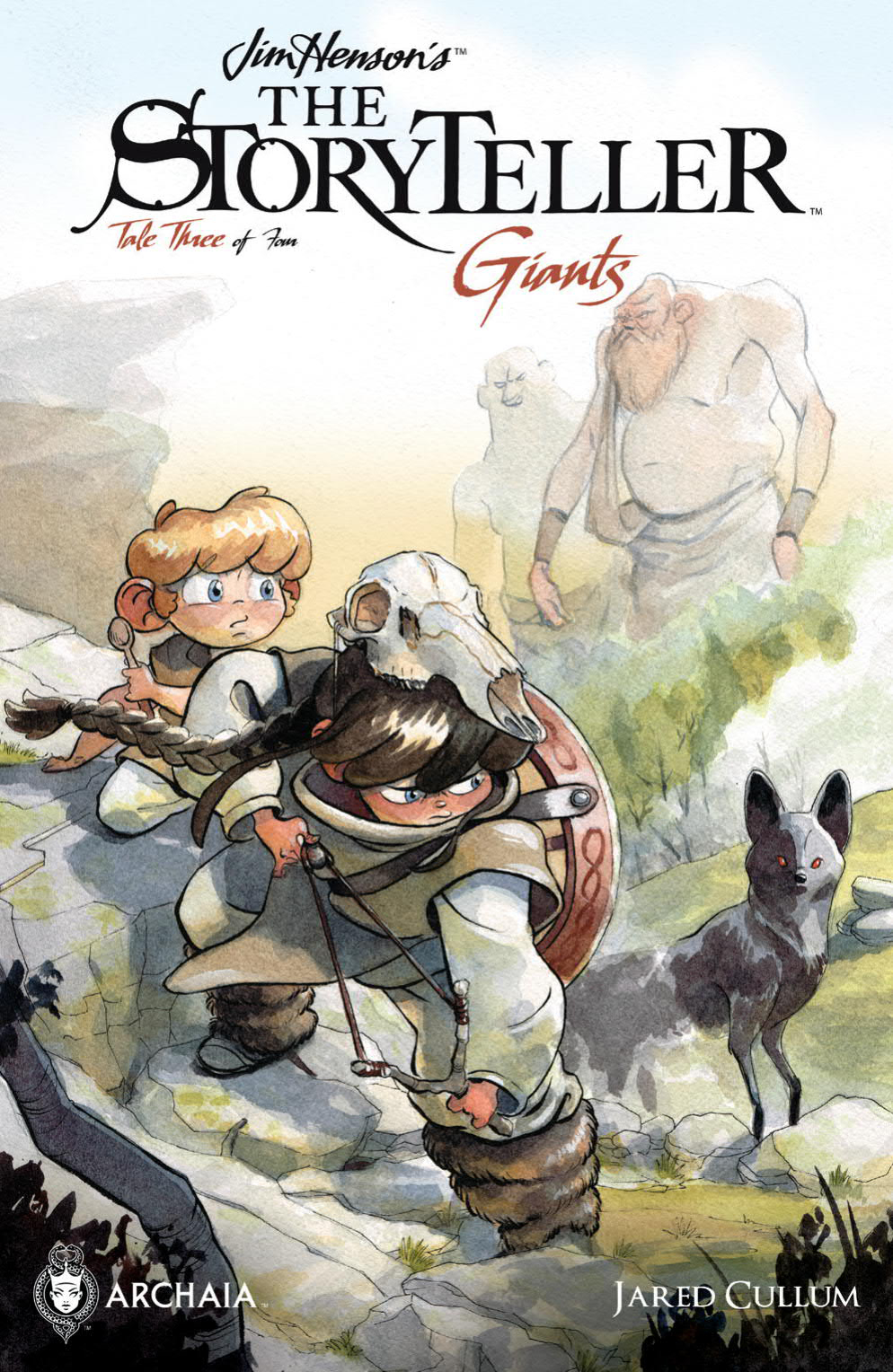 JIM HENSON STORYTELLER GIANTS #3 | Picked by Dave
(W) Jared Cullum (A/CA) Jared Cullum
When Pru's little brother Spoon goes missing, she'll need the help of a forest spirit to save him from the lair of Ireland's most fabled supernatural beings: the Fomorian Giants. Presented by Jared Cullum in gorgeous watercolor.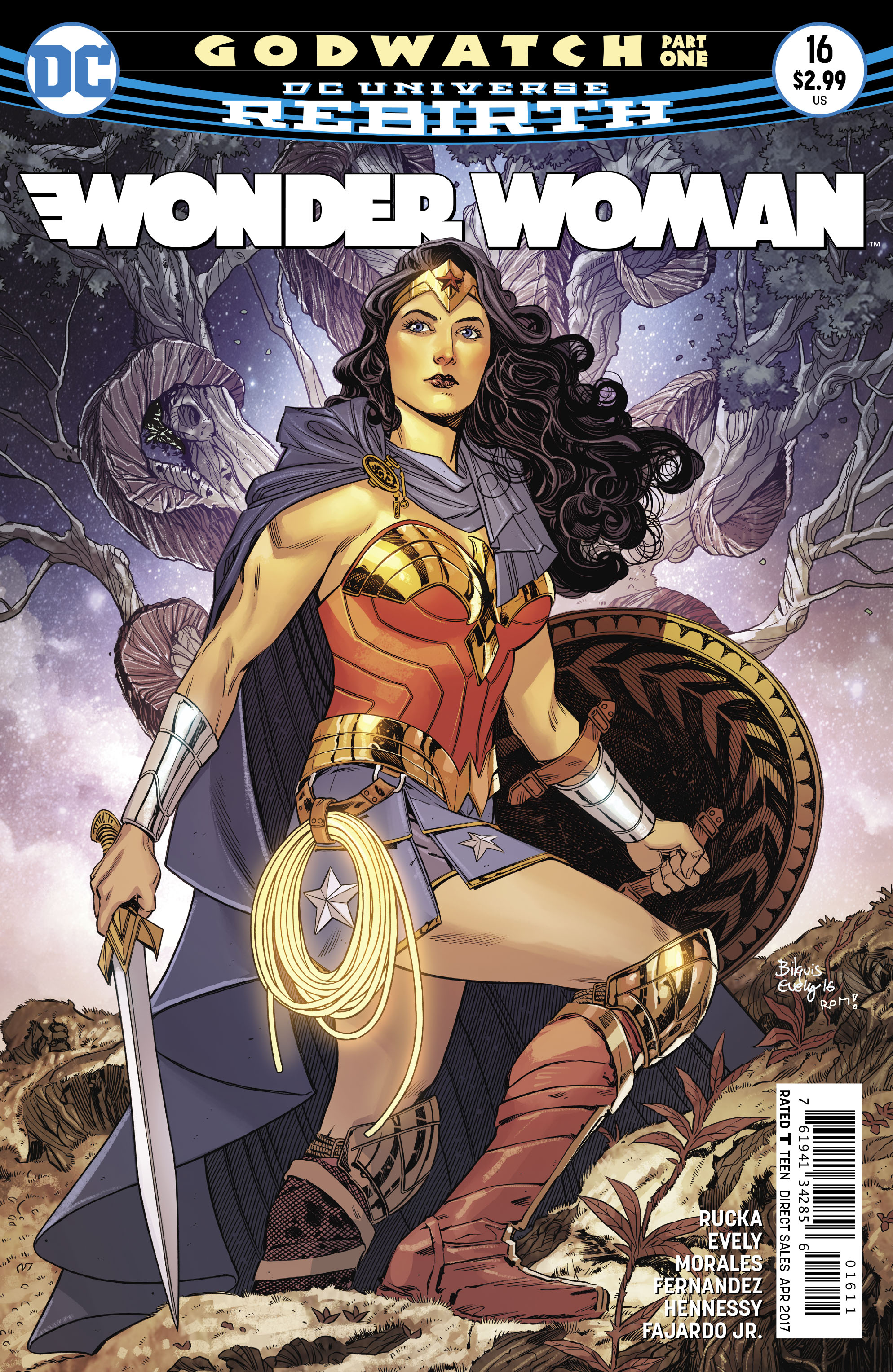 WONDER WOMAN #16 | Picked by Adam
(W) Greg Rucka (A/CA) Bilquis Evely
"GODWATCH" part one! Since the moment Wonder Woman arrived in our world, Godwatch has been waiting. But who are they, and what do they want? Diana's journey to the truth continues with the origin of what may prove to be her greatest enemies.
DETECTIVE COMICS #950 | Picked by Adam
(W) James TynionIV (A) Marcio Takara (CA) Eddy Barrows, Eber Ferreira
"League of Shadows" prologue! Celebrate 950 issues of the original Batman series with this extra-sized extravaganza! Cassandra Cain has stayed out of the spotlight on Batman's team as she slowly comes to terms with the civilized world she was kept away from all her life...but the time for her to step up is fast approaching! Will she ever learn how to fit in among the masses, or will she always be more weapon than woman? Plus: a primer on the history of the League of Assassins, and an adventure with the team's newest recruit: Azrael, the Avenging Angel!
HAL JORDAN AND THE GREEN LANTERN CORPS #14 | Picked by Josh
(W) Robert Venditti (A/CA) Rafael Sandoval, Jordi Tarragona
"QUEST FOR THE BLUE LANTERN" part one! Hal teams with Kyle Rayner, the White Lantern, for a harrowing quest to bring hope back to the cosmos. Tasked with finding the Blue Lantern Corps and restoring it to full power, the two quickly find neither may have the power to accomplish this mission.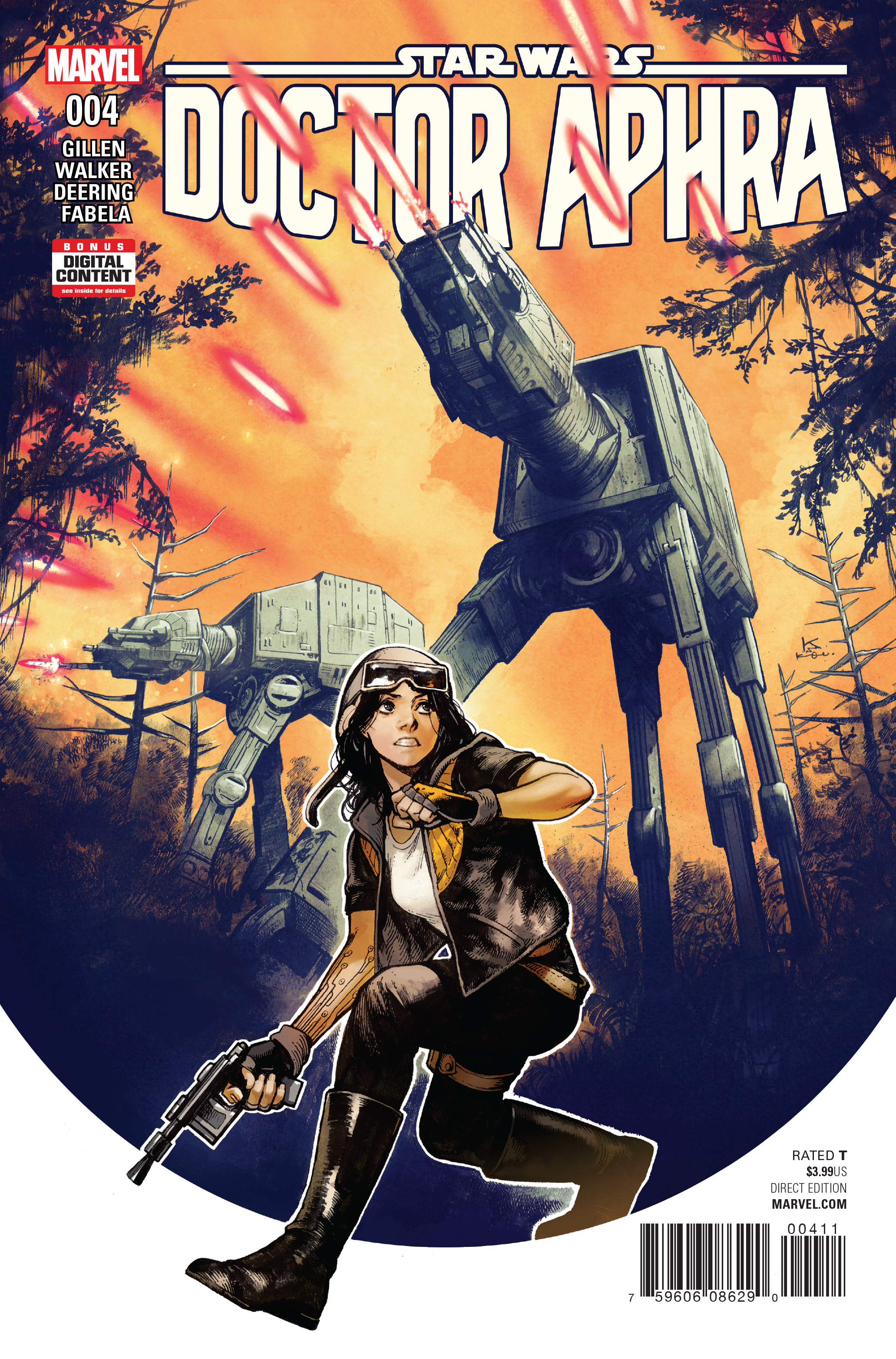 STAR WARS DOCTOR APHRA #4 | Picked by Dave
(W) Kieron Gillen (A) Kev Walker (CA) Karmome Shirahama
• Aphra's father has led her straight into danger - of course.
•  Her business on Yavin 4 concluded, Aphra journeys off...
•  ...in search of one of the most powerful weapons imaginable!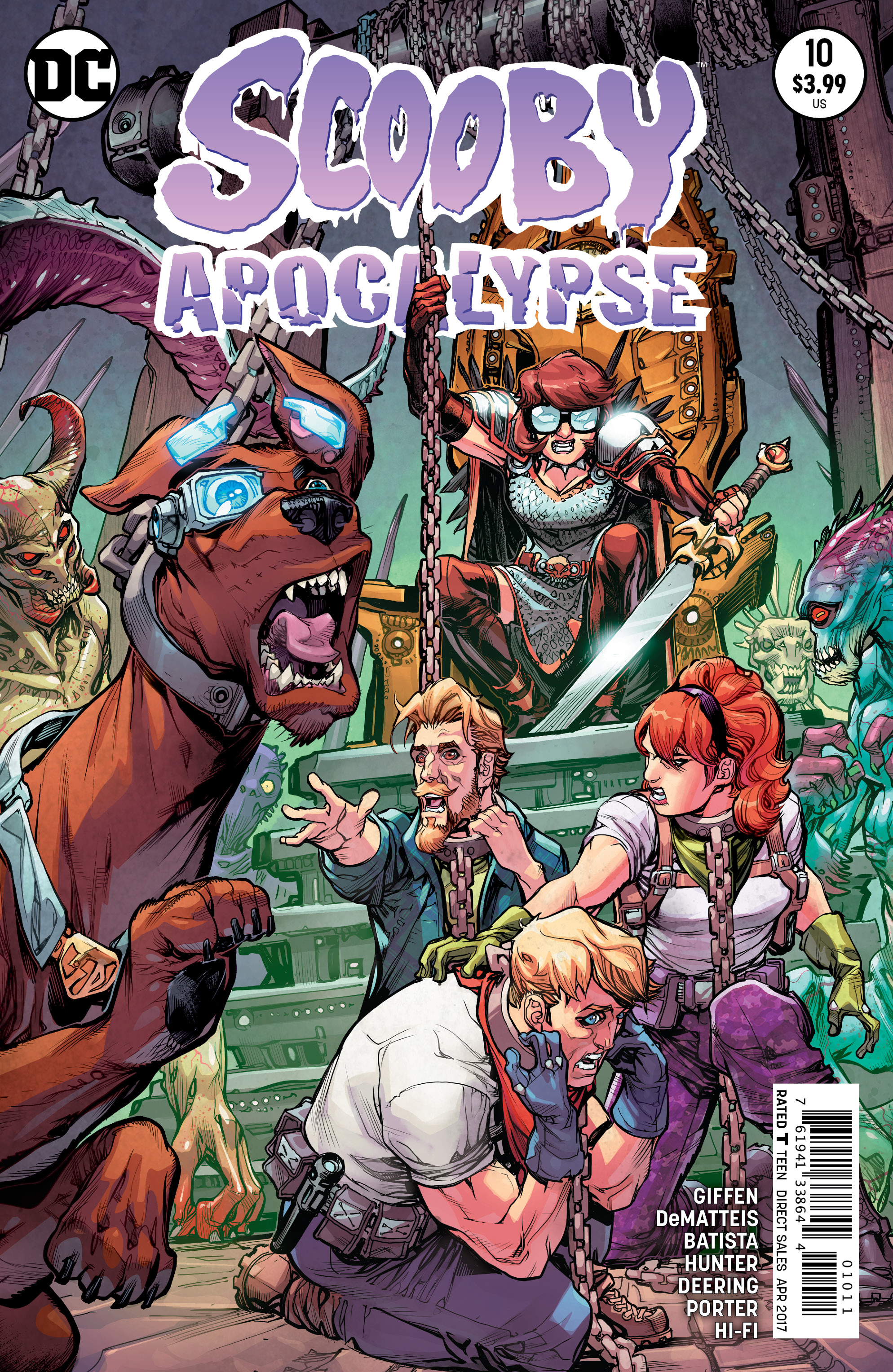 SCOOBY APOCALYPSE #10 | Picked by Dave
(W) Keith Giffen, J. M. DeMatteis (A) Chris Batista, Rob Hunter (A/CA) Howard Porter
In this issue, meet Velma, Warrior Queen of Monsterworld! In the midst of a fever dream, the mild-mannered Velma Dinkley visits an alternate reality where friends become enemies and horrifying monsters are now her loyal subjects. Will Scooby and the gang survive  her tyrannical rule?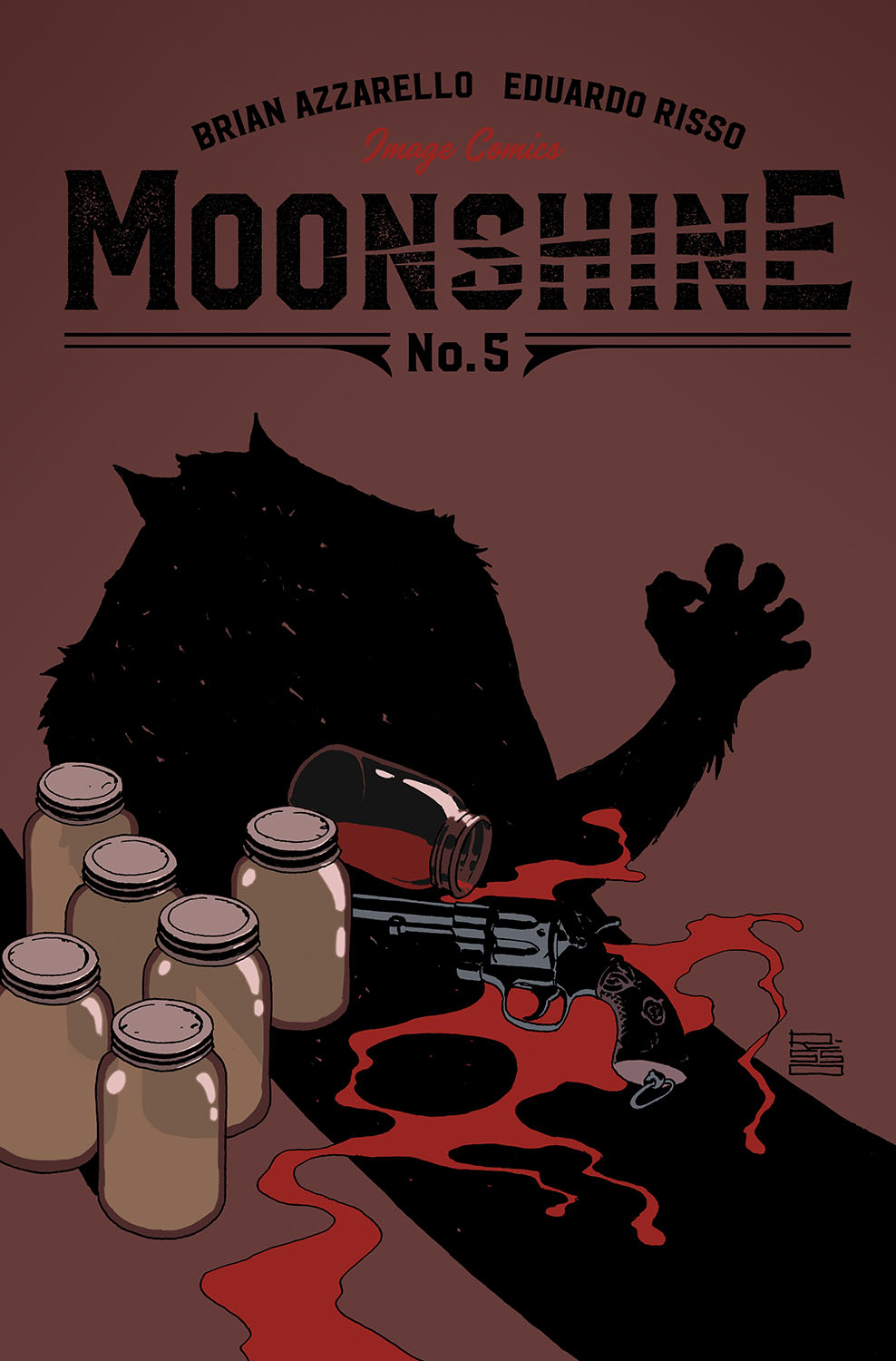 MOONSHINE #5 | Picked by Pat
(W) Brian Azzarello (A/CA) Eduardo Risso
"MOONSHINE," Part Five-In the penultimate issue of the opening story arc, torpedo Lou Pirlo is juggling two femme fatales and a bloodthirsty werewolf... and about to discover the true meaning of the expression "love bites."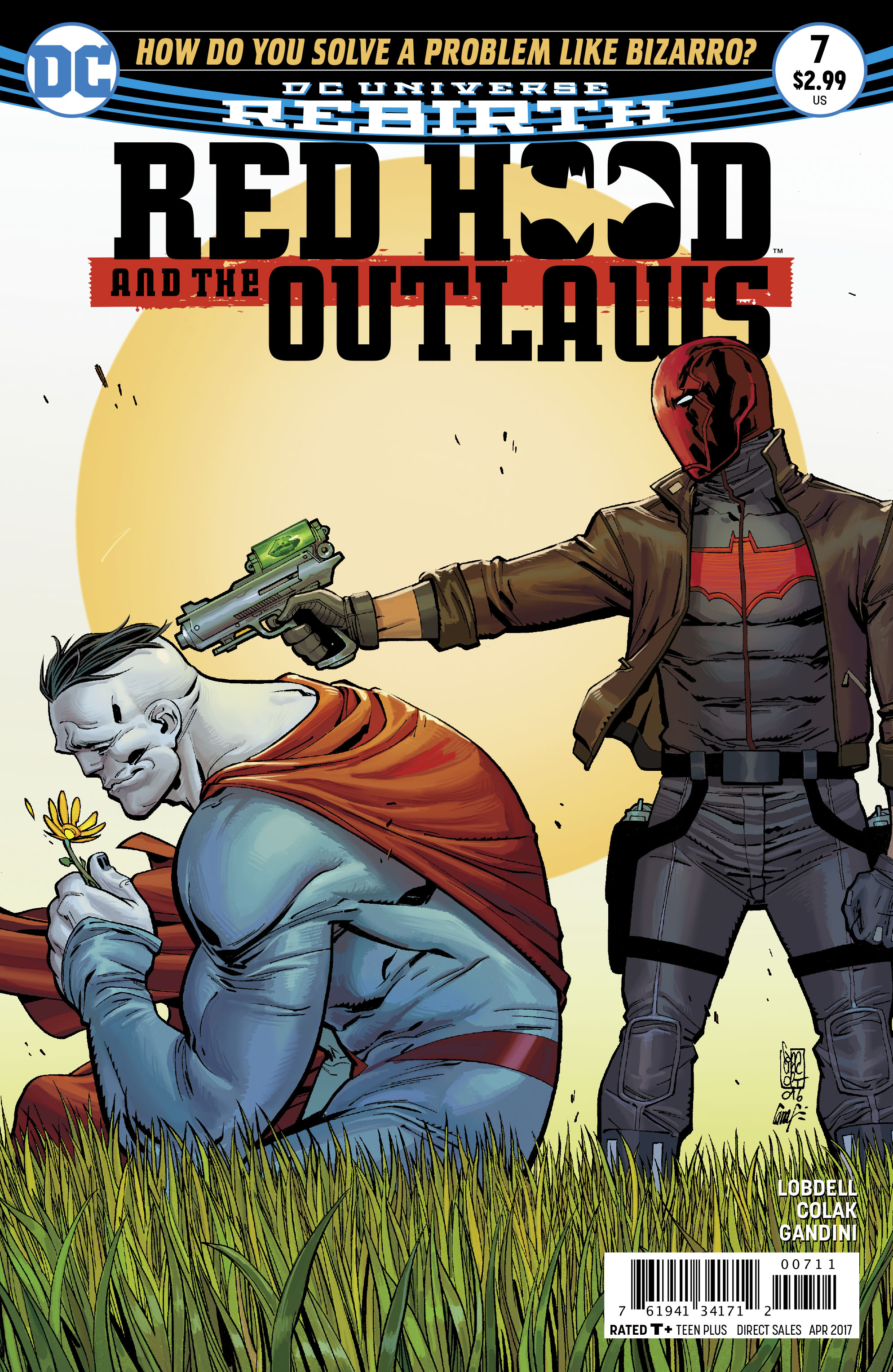 RED HOOD AND THE OUTLAWS #7 | Picked by Pat
(W) Scott Lobdell (A) Mirko Clark (CA) Giuseppe Camuncoli, Cam Smith
"how do you solve a problem like Bizarro?"! Now that Black Mask is defeated, Artemis continues her quest for the Bow of Ra-a weapon of immense power. Meanwhile, Jason is dealing with an immense power of his own-Bizarro. What's to be done about such a volatile creature...and is he too dangerous to be kept alive?