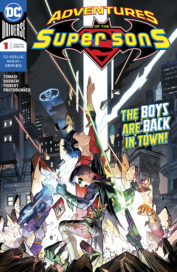 ADVENTURES OF THE SUPER SONS #1 (OF 12) | Picked by Colin & Josh
(W) Peter J. Tomasi (A) Carlo Barberi, Art Thibert (CA) Dan Mora
The Super Sons are back in an all-new 12-issue miniseries written by Peter J. Tomasi! Check out the lost and secret adventures of Damian Wayne (Robin) and Jon Kent (Superboy) in this flashback miniseries that takes a deep dive into the bombastic bromance between the sons of the DC Universe's greatest heroes. It's an epic dual storyline that transcends current events, as Superboy and Robin find themselves targets of an interstellar team of young badasses called the Gang.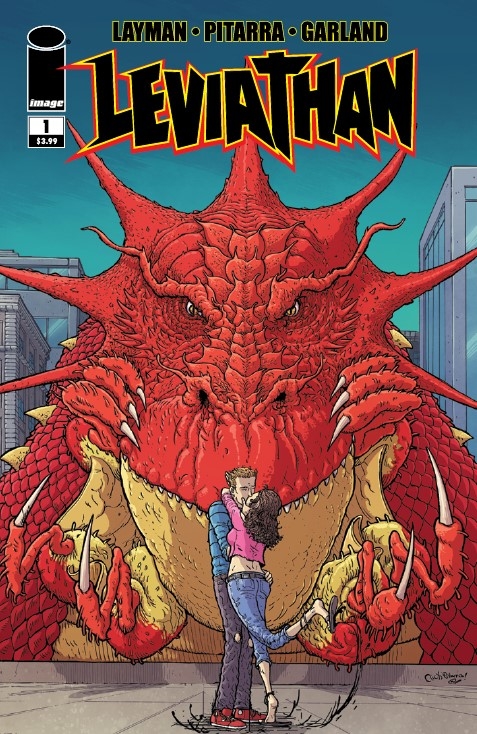 LEVIATHAN #1 | Picked by Colin
(W) John Layman (A/CA) Nick Pittara
SERIES PREMIERE! Poor Ryan DeLuca didn't buy enough beer for his party, and while he was out on a beer run his idiot buddies busted out some mystical arcana and performed a summoning ceremony-a ceremony that summoned a giant monster from hell!
Join multiple Eisner-winning writer JOHN LAYMAN (CHEW) and Eisner-nominated artist NICK PITARRA (THE MANHATTAN PROJECTS), along with soon-to-be-nominated-for-best-colorist MICHAEL GARLAND (THE MANHATTAN PROJECTS) for an eye-popping, face-melting, reality-defying, nonstop rush of pure adrenaline.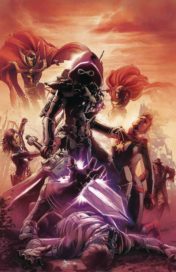 INFINITY WARS #1 (OF 6) | Picked by Colin
(W) Gerry Duggan (A/CA) Mike Deodato
As the Infinity Stones come to Earth, so too comes the war for control over them. But none who wield the stones know the truth about the power they contain...or what it would take to bring them to their END. The nature of the universe itself hangs in the balance as we learn the answer to the question on everyone's lips since "Infinity Wars Prime": WHO IS REQUIEM? Gerry Duggan (DEADPOOL, INFINITY COUNTDOWN) and Mike Deodato Jr. (ORIGINAL SIN, OLD MAN LOGAN) look into the Infinite and bring the truth to light!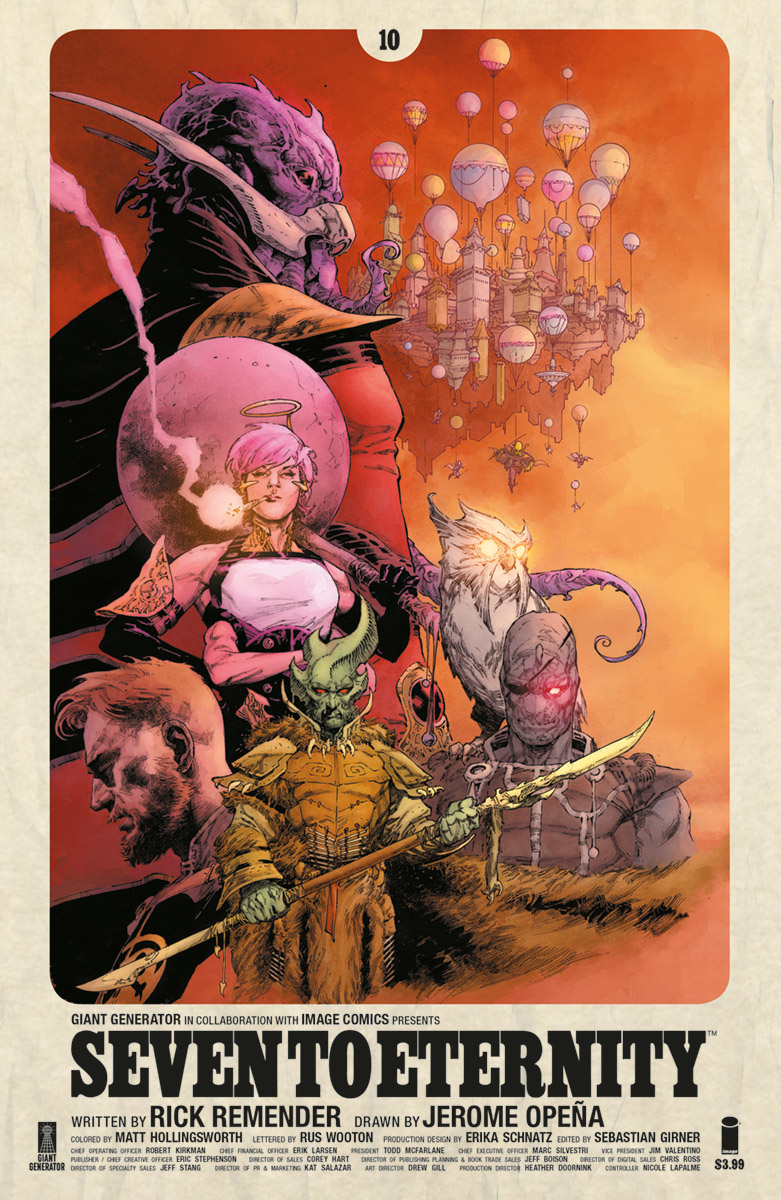 SEVEN TO ETERNITY #10 | Picked by Josh
(W) Rick Remender (A/CA) Jerome Opena
NEW STORY ARC!
"THE SPRINGS OF ZHAL," Part One-Adam Osidis and the Mud King travel the wastelands to the mythical Springs of Zhal, which promise a cure to Adam's fatal disease-and the offer of the God of Whispers fulfilled. But when you deal with the devil, how soon before he lays claim to your soul?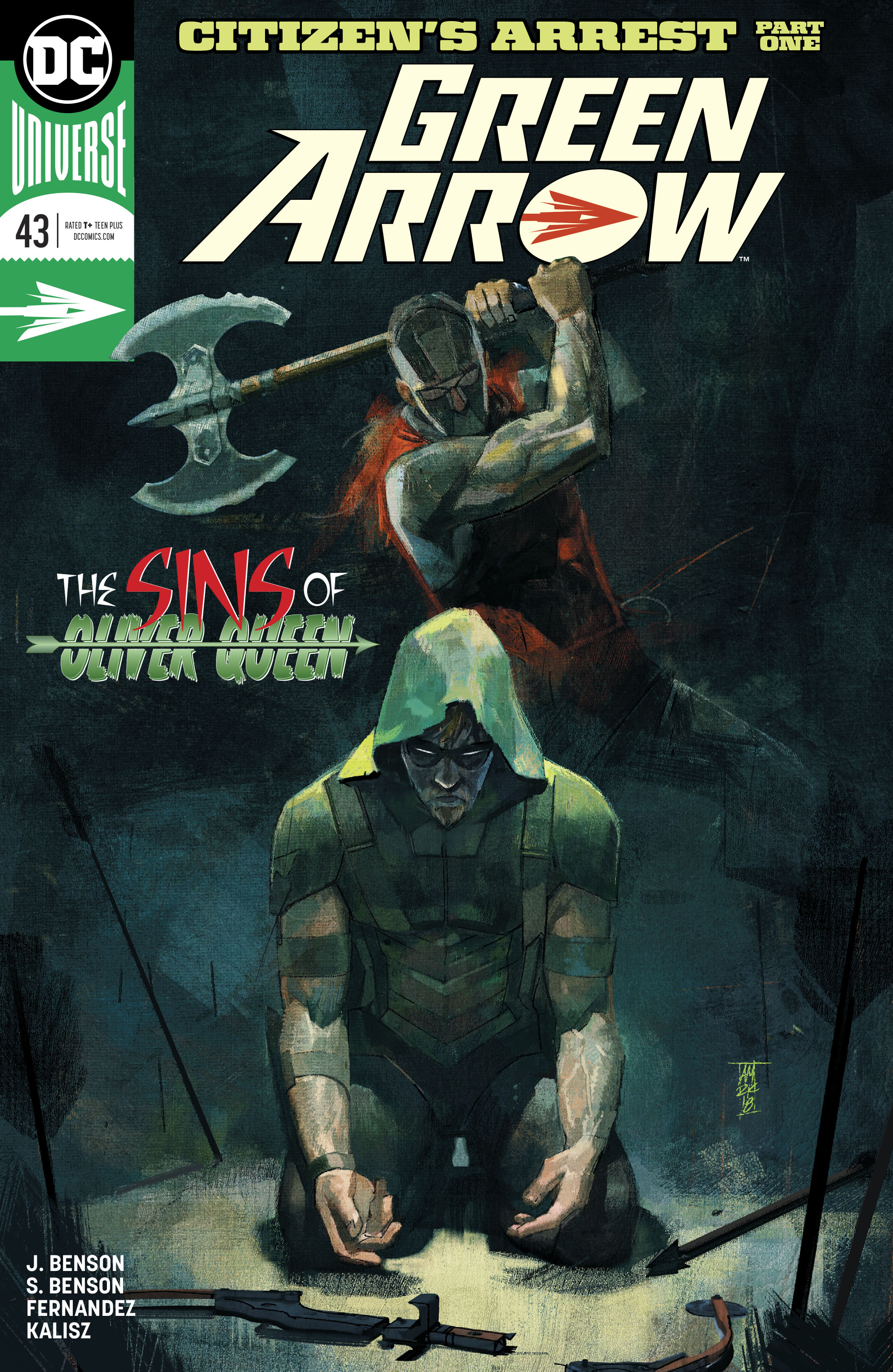 GREEN ARROW #43 | Picked by Josh
(W) Julie Benson, Shawna Benson (A) Javi Fernandez (CA) Alex Maleev
Seattle's in for a serious shake-up when Green Arrow crosses quivers with a new vigilante "hero" dubbed the Citizen, who's hell-bent on exposing the corrupt and criminal one-percenters operating in the Emerald City. Green Arrow initially applauds these efforts, until the Citizen turns judge, jury and executioner-can you guess what bloviating billionaire is next on his hit list? Also, a little birdie told us that help for Oliver is on the way-but we're not singing who it is just yet.