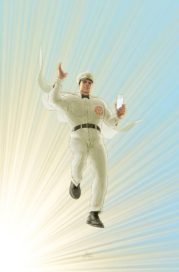 JLA / DOOM PATROL SPECIAL #1 | Picked by Colin & Josh
W) Steve Orlando, Gerard Way, Magdalene Visaggio (A) Aco, Sonny Liew (CA) Frank Quitely
"MILK WARS" part one! Welcome to the un-event of the year! Kicking off a line-wide adventure, DC's Young Animal collides with the DC Universe to bring you a different kind of crossover. The Doom Patrol has discovered that an interdimensional corporation called RetCo has been stealing stories, reconfiguring them and repackaging them for new markets. Our gang of misfit heroes have felt the touch of this nefarious company, and it has already started to change them. Even scarier, though, is how deeply RetCo has embedded itself into current continuity, using the radioactive milk of psychic cows to quell the more dangerous impulses of the Justice League and turn them into heroes safe for the masses. And to kick this off, RetCo has gone all the way to the top. Meet Milkman Man, heretofore unknown final son of Krypton, who was sent to our planet to save him from the destruction of his homeworld, only to be adopted by an evil dairy farmer and raised to love all things dairy! Co-plotted by Steve Orlando and Gerard Way, with art by ACO (MIDNIGHTER), this extra-sized special starts "Milk Wars" with a splash! Plus, who is Eternity Girl, and how does she connect to this whole scheme? A special four-part back-up feature by Magdalene Visaggio (Kim and Kim) and Sonny Liew (The Art of Charlie Chan Hock Chye) begins here.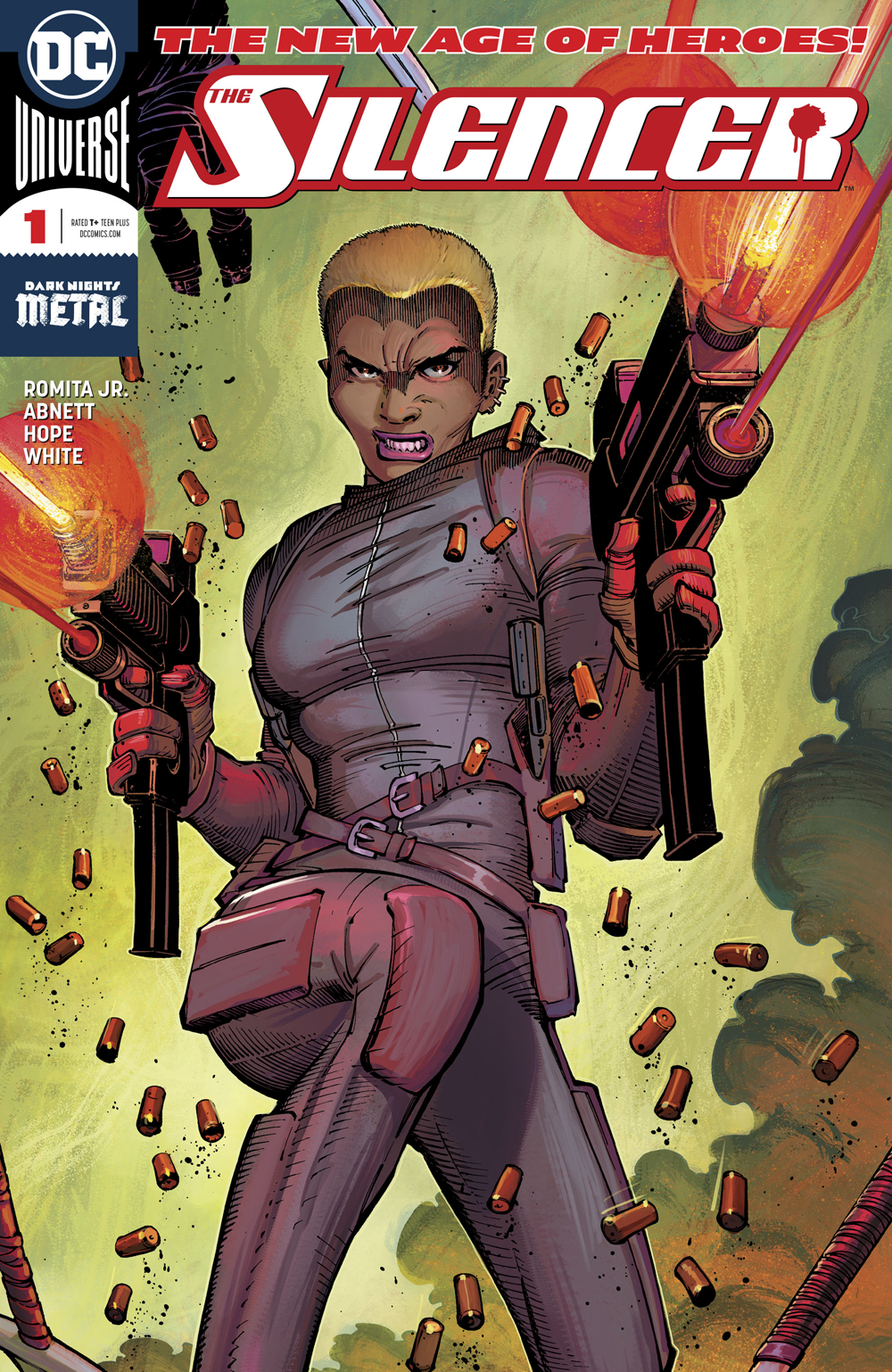 SILENCER #1 | Picked by Colin
(W) Dan Abnett (A/CA) Sandra Hope, John Romita
"CODE OF HONOR" part one! She's one of the DC Universe's deadliest assassins...and you've never heard of her. Super-strong, highly trained, armed with devastating and stealthy meta-human abilities, the Silencer is virtually invincible. Or at least she was. After decades as Leviathan's chief assassin, Honor Guest put in her time and managed to get out with her skin intact. Now she lives a normal life with a normal family in a normal house on a normal street. But the past has come back to haunt her in the form of her old employer and a deadly new mission...and Talia Al Ghul won't take no for an answer.
RATED T+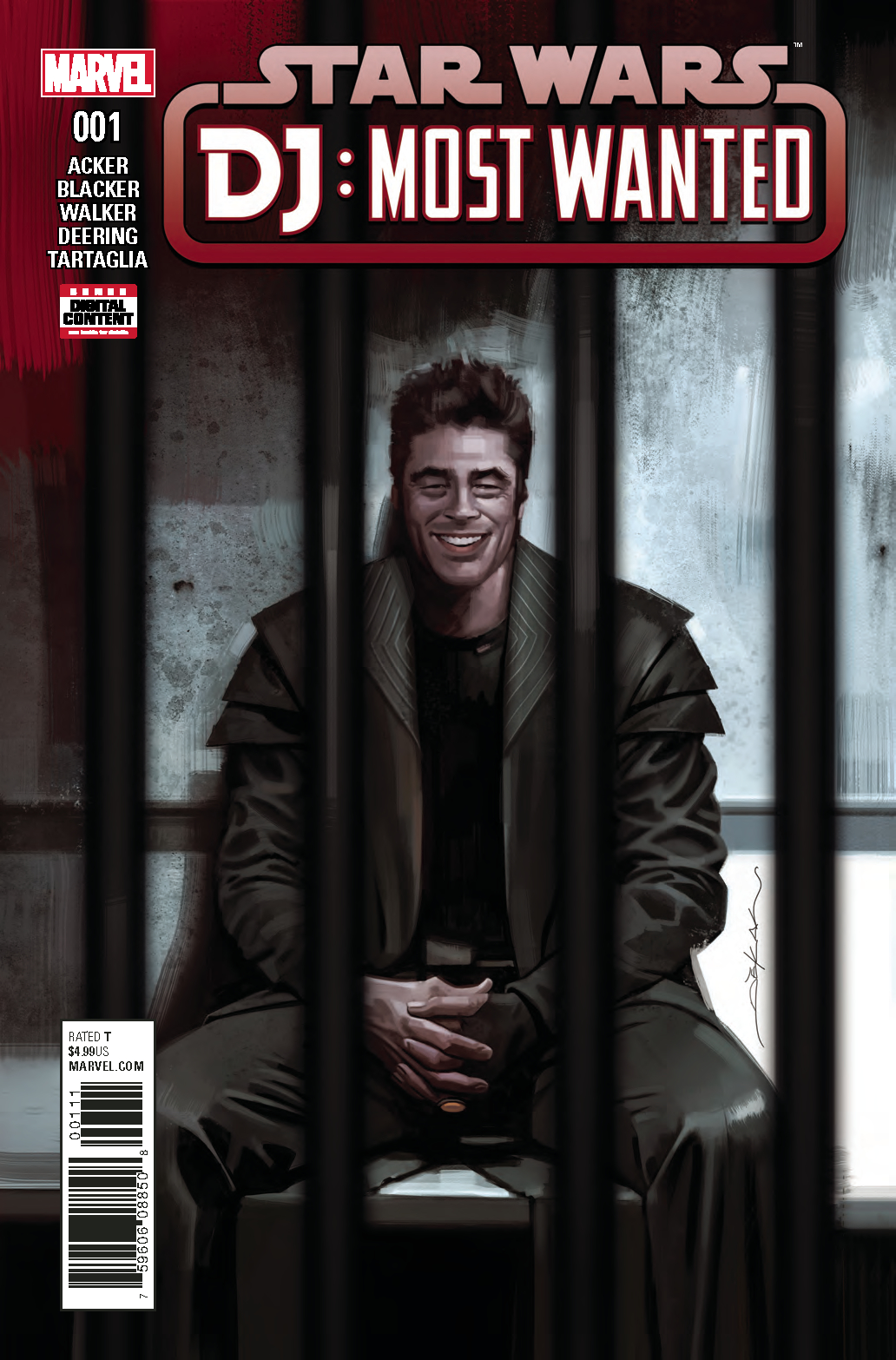 STAR WARS - LAST JEDI: DJ #1 | Picked by Colin
(W) Ben Blacker, Ben Acker (A) Kev Walker (CA) Jeff Dekal
When STAR WARS: THE LAST JEDI takes theaters in FORCE (get it?) this December, Star Wars fans will get a peek into some new dark corners of the Galaxy Far Away...and out of one of those corners scuttles DJ, the mysterious character played by Benecio Del Toro! Who is this mystery man, and what put him in the path of our Resistance heroes? Join Ben Acker & Ben Blacker (Star Wars Join the Resistance, Star Wars: The Last Jedi - The Storms of Crait) and Kev Walker (Star Wars: Doctor Aphra, Darkhawk) as they reveal a day in DJ's life just before his appearance in the film!
Rated T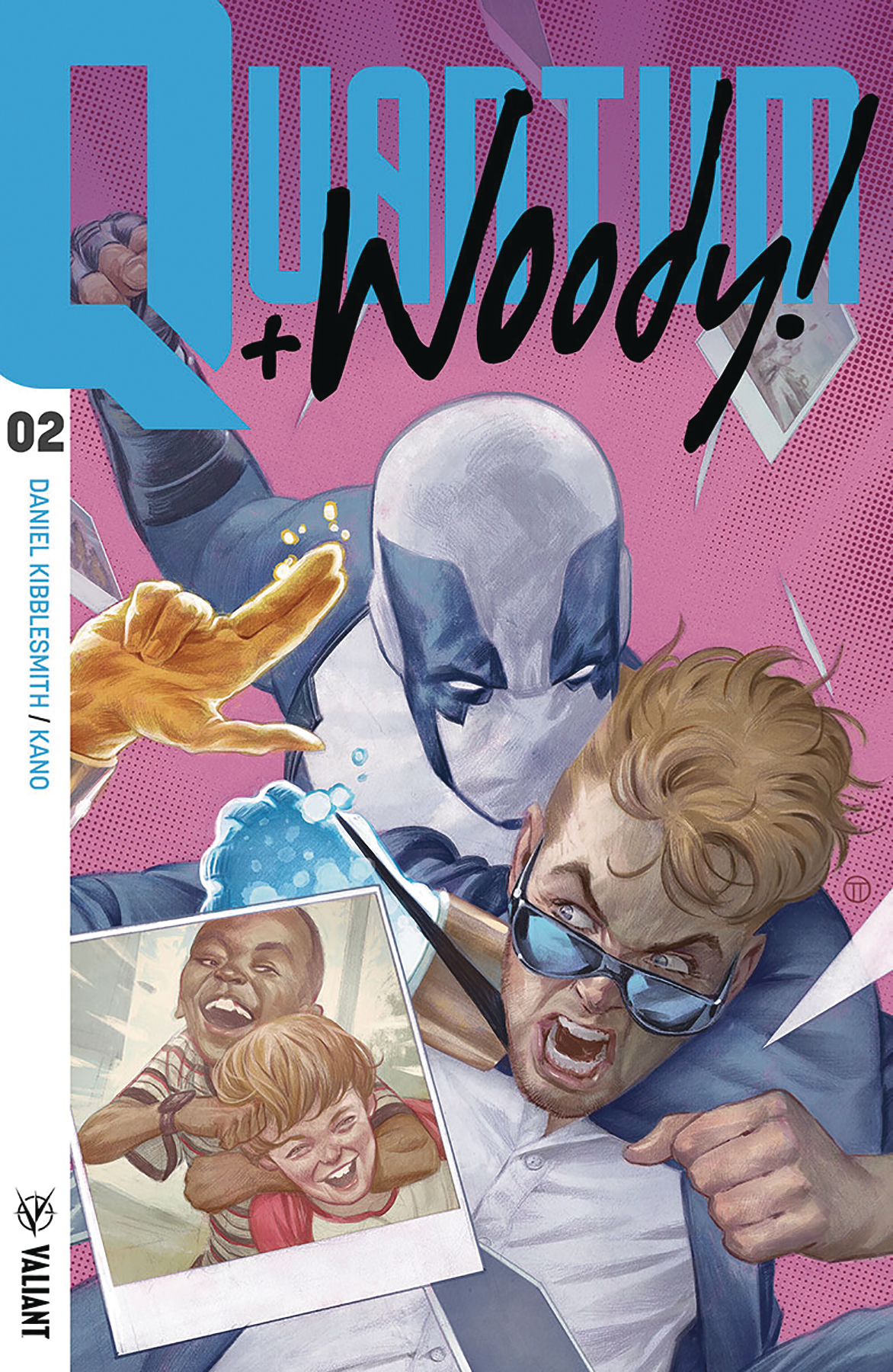 QUANTUM & WOODY #2 | Picked by Pat & Josh
(W) Daniel Kibblesmith (A) Kano (CA) Julian Totino Tedesco
The must-read superhero-action-family-drama-buddy-comedy throwdown of 2018! It's the ones you love that hurt you the most...and, in the case of super-powered adoptive brothers Eric and Woody Henderson - aka Quantum and Woody - this is defi nitely going to leave a mark! Quantum has kept the truth about Woody's biological father a secret, and now that Woody has found out about his brother's betrayal, their once-promising superhero career has ground to a standstill. So now it's time for one last shot at teaming up as our heroes head "down under" - ahem, to Australia - in search of Woody's one true DNA match. Like father, like son? Let's hope not. You'll believe two men and a goat can fl y coach when the new adventures of the world's worst superhero team continue with a slightly less collectible second issue from rising star Daniel Kibblesmith (The Late Show With Stephen Colbert) and dazzling artist extraordinaire Kano (Daredevil)!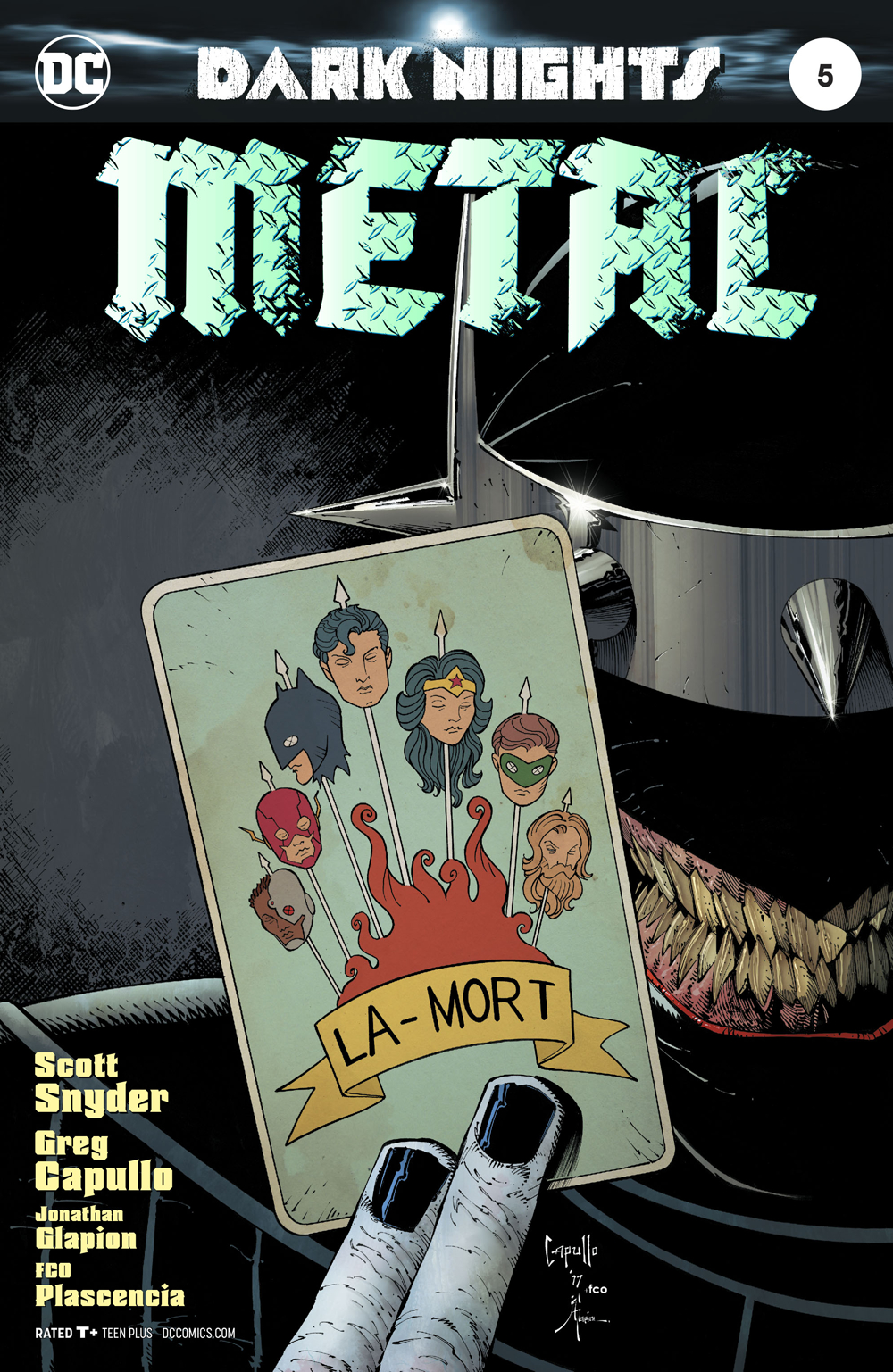 DARK NIGHTS METAL #5 | Picked by Pat & Josh
(W) Scott Snyder (A/CA) Greg Capullo, Jonathan Glapion
The Justice League faces the final extinguishing of our world, invaded on all sides by unimaginable nightmares, fueled on to the edge of oblivion only by the belief that there must be a light in the endless darkness-somewhere. But...what if there's not?  
FOIL-STAMPED, EMBOSSED COVER
RATED T+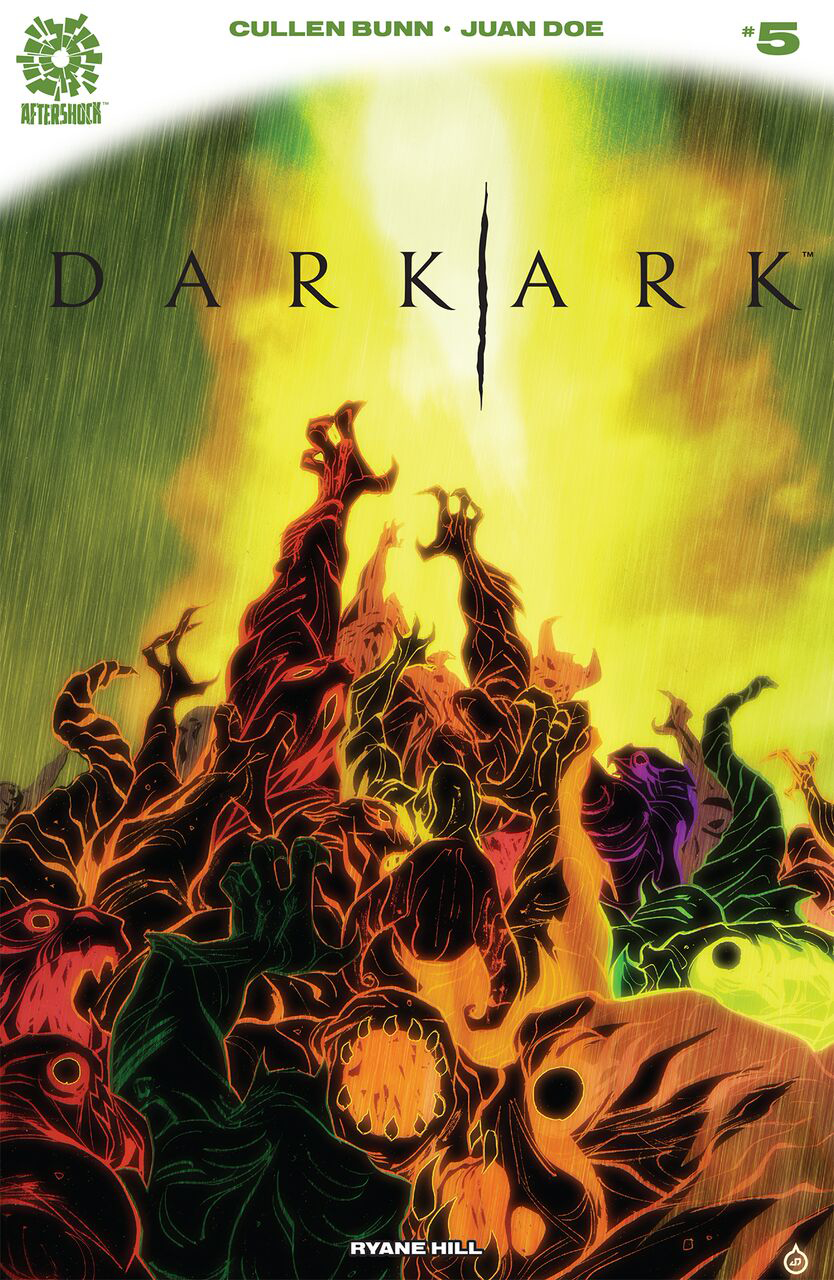 DARK ARK #5 | Picked by Pat
(W) Cullen Bunn (A/CA) Juan Doe
In a bid to take control of Shrae's ark, the vampires have staged a vicious attack on man and monster alike. Now, in the aftermath of the attack, Shrae and his family must decide how to carry on. But the attempted coup has drawn the attention of more powerful forces...forces of darkness...and forces of light!
From writer Cullen Bunn (X-Men Blue, Deadpool, Venom) and artist Juan Doe (AMERICAN MONSTER, WORLD READER) comes a sinister tale of biblical proportions that HAD to be told at AfterShock Comics.
"In the hands of Bunn and Doe, AfterShock may once again be riding the tide of success." - Johnny "The Machine" Hughes of comiccrusaders.com