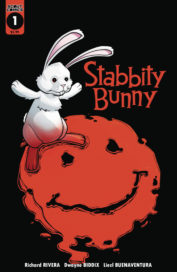 STABBITY BUNNY #1 | Picked by Pat
(W) Richard Rivera (A) Dwayne Biddix
Seven-year-old Grace, still clutching her adorable plush bunny, is kidnapped by supernatural forces that have been hunting her family for generations. She awakens in a shack on the outskirts of town, and for the first time in her life, the little girl can't sense her mother's presence. Her captor knows the family's secrets, and that link has been severed. When her escape attempt fails, it seems there will be deadly consequences, but an unlikely protector intervenes. It's a big mistake to kidnap a child with a plush toy named Stabbity Bunny!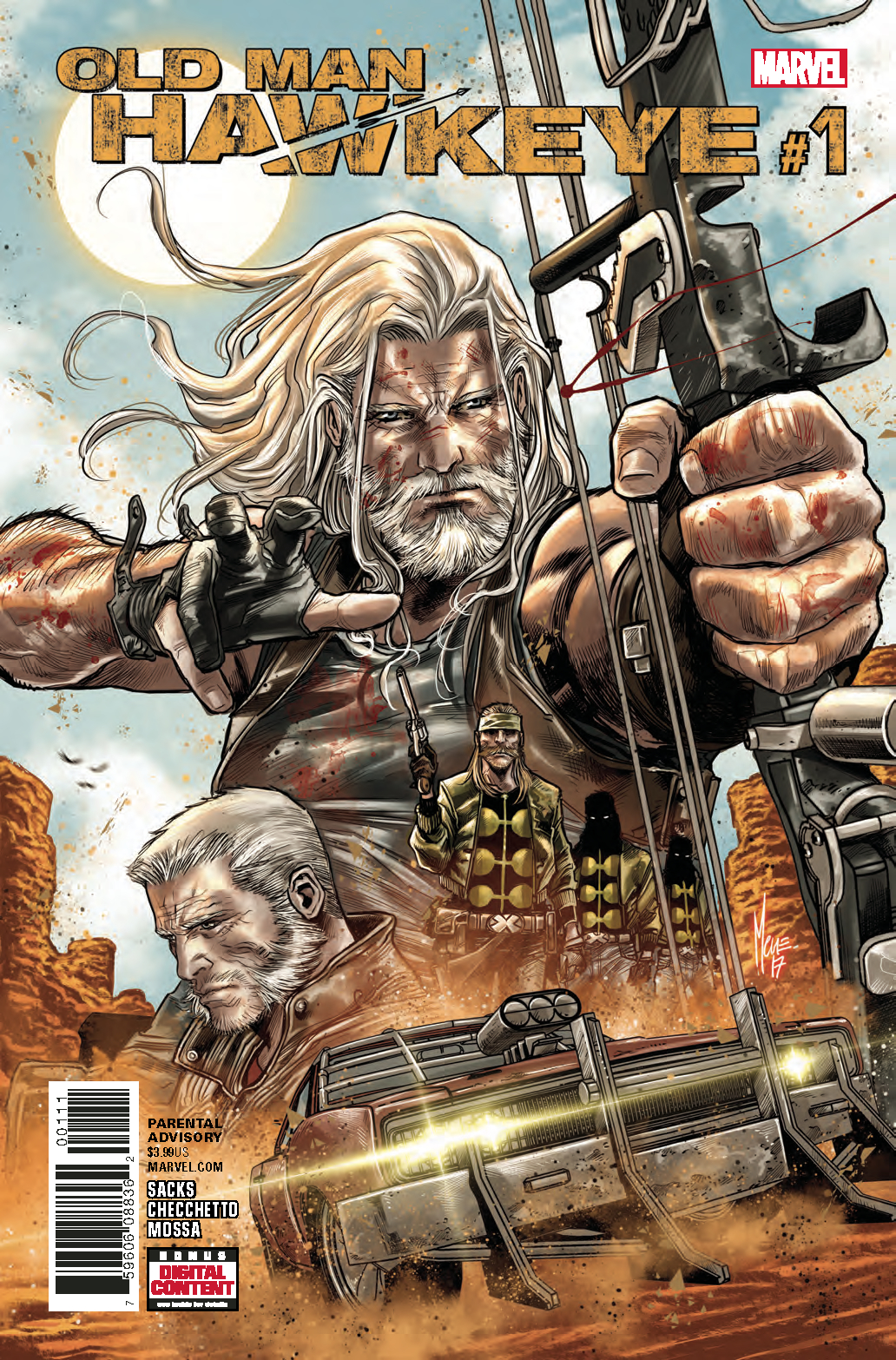 OLD MAN HAWKEYE #1 | Picked by Colin
(W) Sacks, Ethan (A/CA) Marco Checchetto
AN EYE FOR AN EYE Part 1
The super heroes have fallen.  The country has been divided into territories controlled by super villains.  Among the wastelands lives CLINT BARTON - one of the few Avengers to survive.  But it's been 45 years, and he's no Avenger.  Trying to eke out a living anyway he can, the former HAWKEYE is confronted with a startling discovery:  the sharpshooter is going blind.  With time running short, Clint realizes there's one last thing he wants to see: revenge for his fallen comrades-in-arms.
Rising-star writer ETHAN SACKS and superstar artist MARCO CHECCHETTO take you back to the Wastelands in a story set five years before the original classic OLD MAN LOGAN.  
Rated Parental Advisory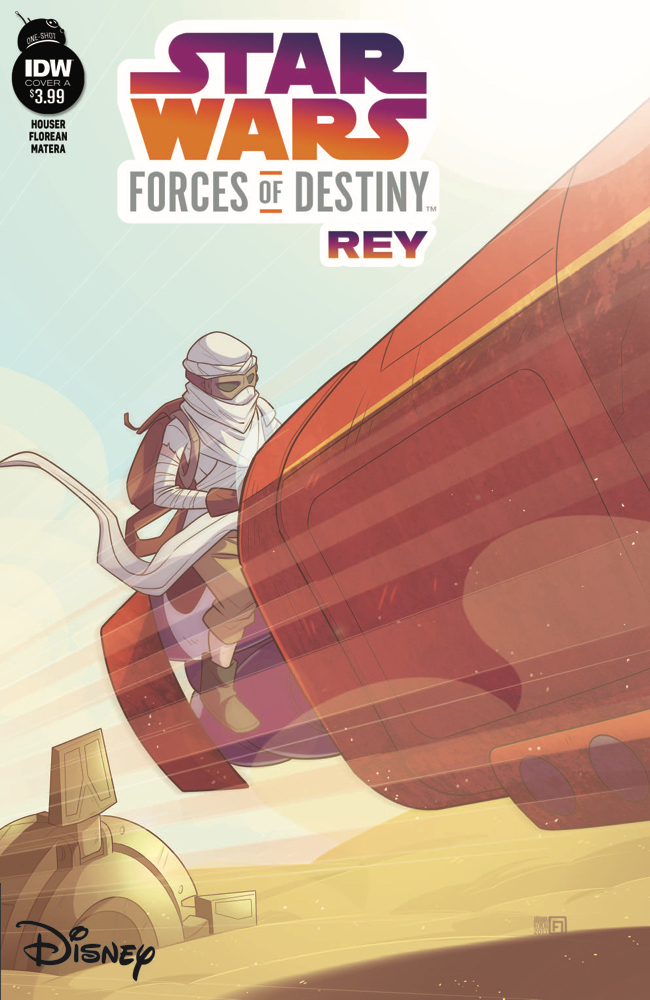 STAR WARS: FORCES OF DESTINY - REY | Picked by Adele (via Josh)
(W) Jody Houser (A/CA) Arianna Florean
The Star Wars Forces of Destiny initiative celebrates the inspiring stories of iconic heroes from a galaxy far, far away....
Star Wars Adventures has joined the festivities with an exciting weekly series of comic books that explores all corners of the Star Wars universe, showing how choices both big and small ultimately shape the destinies of beloved characters, such as Princess Leia, Rey, Padme, Ahsoka, and Hera along with your soon-to-be favorites from The Last Jedi, Rose and Paige!
Fans will be excited to discover these stories told by talent from across Star Wars novels, comics and animation, including Delilah S. Dawson, Elsa Charretier, Beth Revis, Jody Houser, and Devin Grayson!
• Each issue has a variant cover by Elsa Charretier! Collect all five!
• Featuring your favorite classic Star Wars characters and a couple of brand new favorites!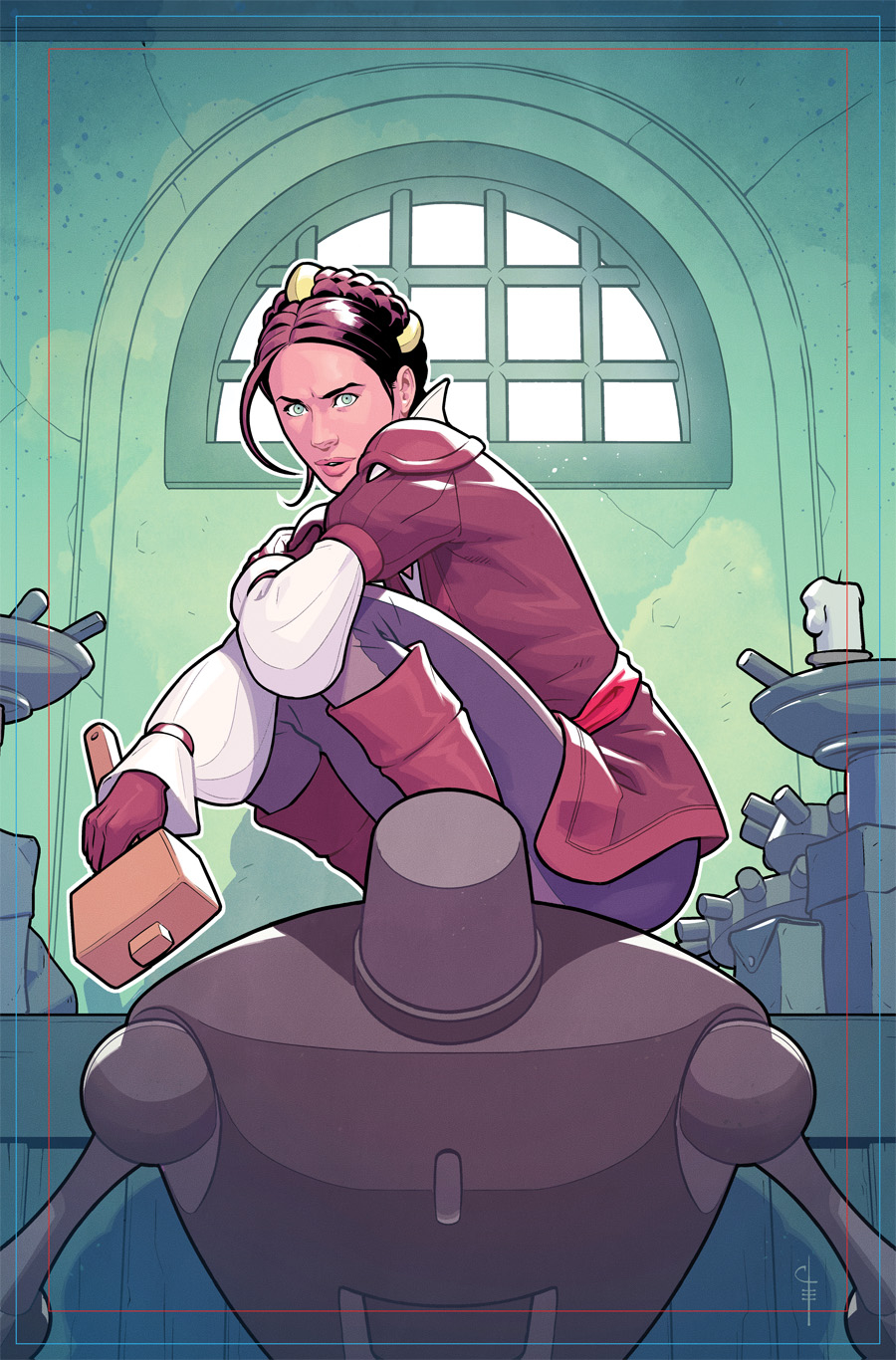 MONSTRO MECHANICA #2 | Picked by Dave
(W) Paul Allor (A/CA) Chris Evenhuis
In a city under siege, Leonardo da Vinci sends Isabel and the machine on a dangerous mission. But in the thick of battle, the machine starts to exhibit strange behavior, leaving Isabel to wonder if it's gaining consciousness at the worst possible moment.
From creators Paul Allor (Teenage Mutant Ninja Turtles) and Chris Evenhuis (Wynonna Earp) comes this swashbuckling, historical adventure story about war, identity and the birth of the modern world!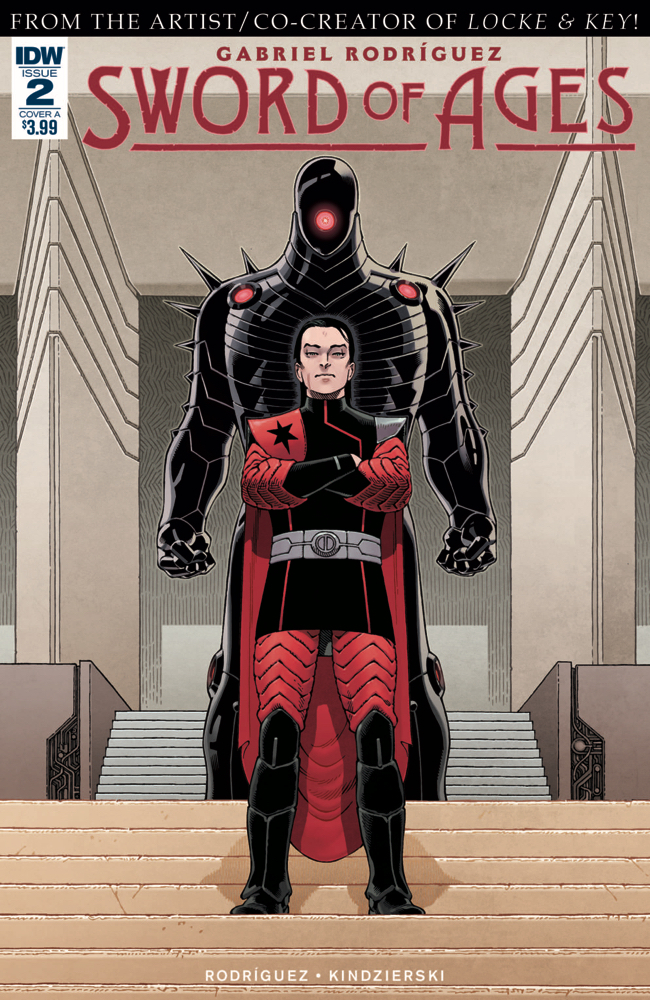 SWORD OF AGES #2 | Picked by Josh
(W) Gabriel Rodriguez (A/CA) Gabriel Rodriguez
The reluctant warrior Avalon meets new partners of questionable motives as her quest to prevent a power struggle from exploding across her planet continues. Will the guardian of the Sacred Lake help on her quest or present an even greater challenge? Covenants are sworn, unknown magic forces get revealed and a new power rises in this series written and drawn by acclaimed Locke & Key co-creator Gabriel Rodriguez!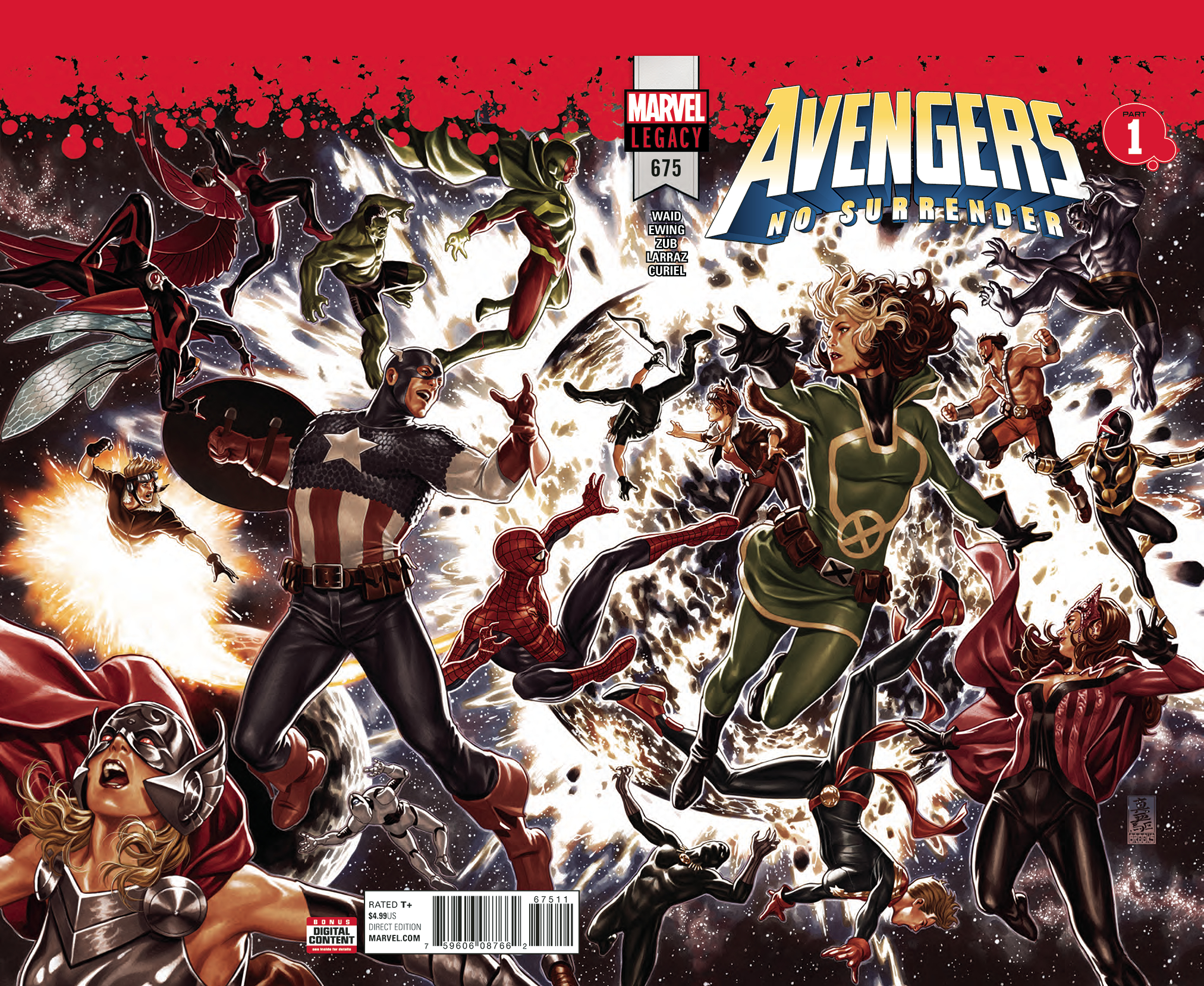 AVENGERS #675 | Picked by Colin
(W) Mark Waid, Al Ewing, Jim Zub (A) Pepe Larraz (CA) Mark Brooks
NO SURRENDER Part 1
AVENGERS goes WEEKLY for the stunning sixteen-part saga that will write the end of an era!
The Earth has been STOLEN! The sky burns while mysterious cosmic objects crash down from above, wreaking havoc across the world! The Avengers are the last line of defense between Earth and the mysterious forces threatening to tear it apart. It's time to ASSEMBLE! The teams you know and love from AVENGERS, UNCANNY AVENGERS, U.S.AVENGERS and OCCUPY AVENGERS come together to face a threat beyond any they've faced before in a weekly epic adventure that will define the future of Earth's Mightiest Heroes!
MISTER MIRACLE #6 (OF 12) | Picked by Pat, Colin, & Josh
(W) Tom King (A) Mitch Gerads (CA) Nick Derington
The hit miniseries reaches the emotional conclusion of its first arc! Scott Free returns to New Genesis to face his punishment, but instead finds the whole world has been flipped upside down. Mister Miracle and Big Barda battle their way through monsters and New Gods to get to the Highfather, but once they reach Orion's throne room, they learn that the war against Darkseid has taken a bloody turn.
MATURE READERS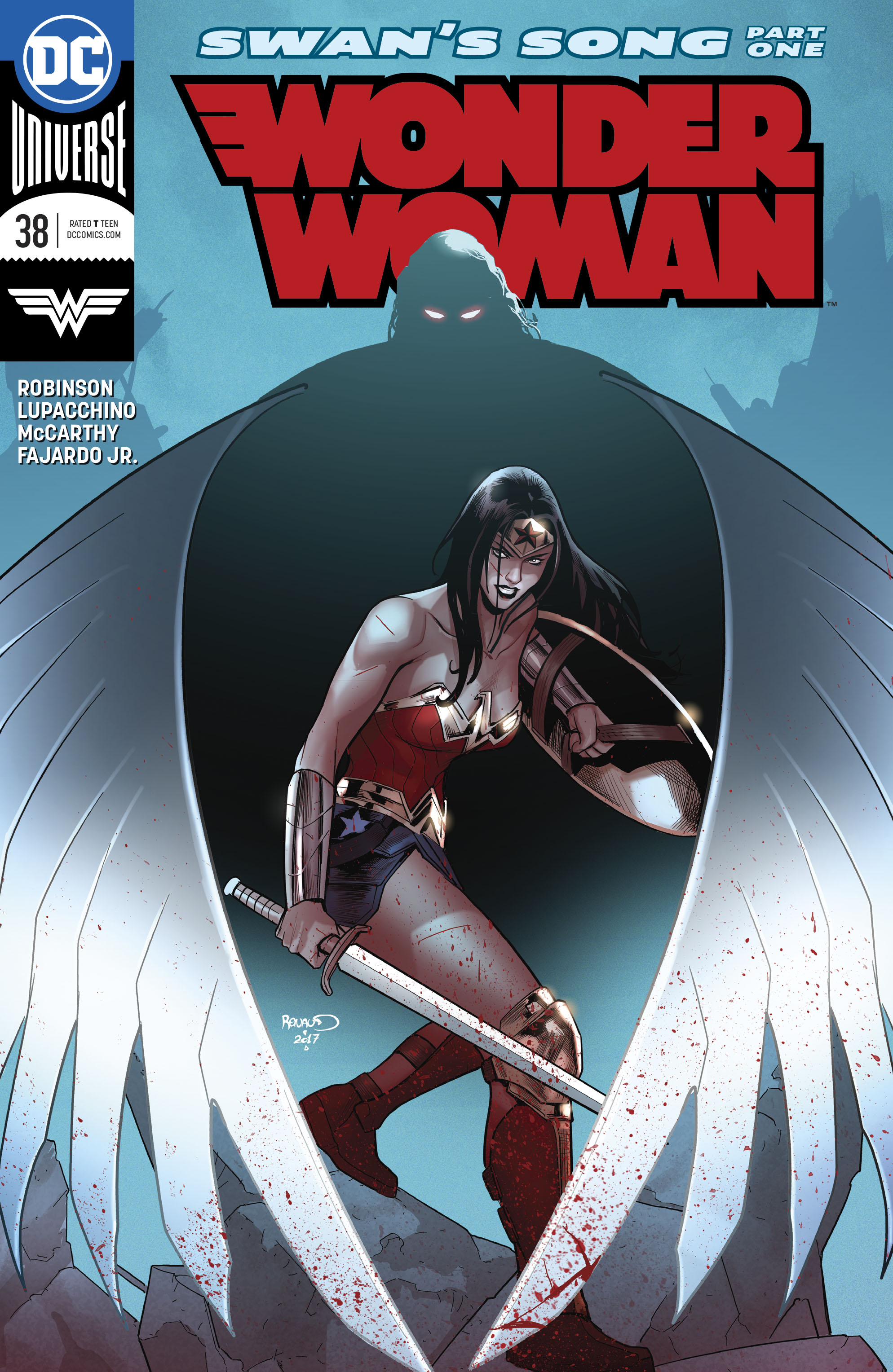 WONDER WOMAN #38 | Picked by Josh
(W) James Robinson (A) Emanuela Lupacchino (CA) Paul Renaud
"SWAN'S SONG" part one! Vanessa Kapatelis thought the world of Wonder Woman-nobody had treated her with more kindness after the accident that shattered her life. But tragedy wasn't finished with Vanessa...and she's come to believe that the woman she trusted most is the author of everything that happened to her!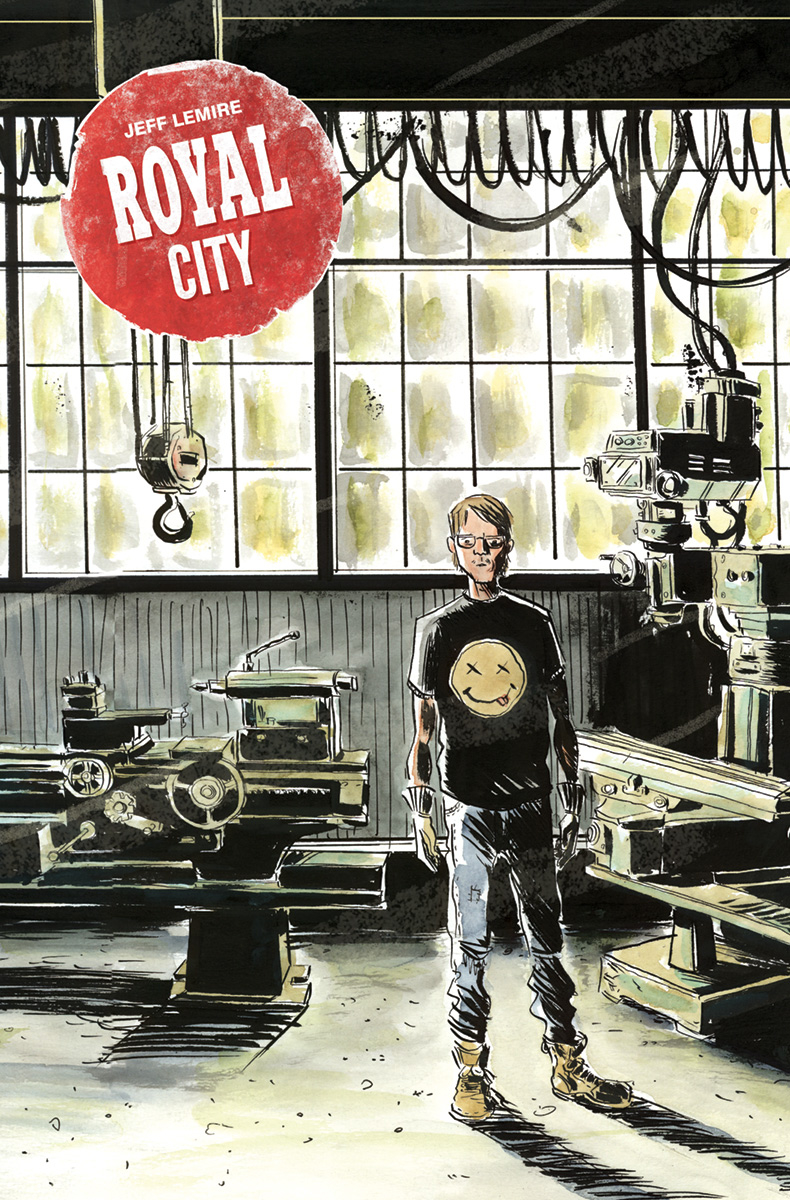 ROYAL CITY #9 | Picked by Dave
(W) Jeff Lemire (A/CA) Jeff Lemire
"SONIC YOUTH," Part Four
Each issue in this arc will feature a special variant cover paying homage to some of the best indie rock albums of the 1990s, featuring stellar artwork by JEFFREY BROWN (Jedi Academy), EMI LENOX (PLUTONA), NATE POWELL (March), RAY FAWKES (UNDERWINTER), and DUSTIN NGUYEN (DESCENDER).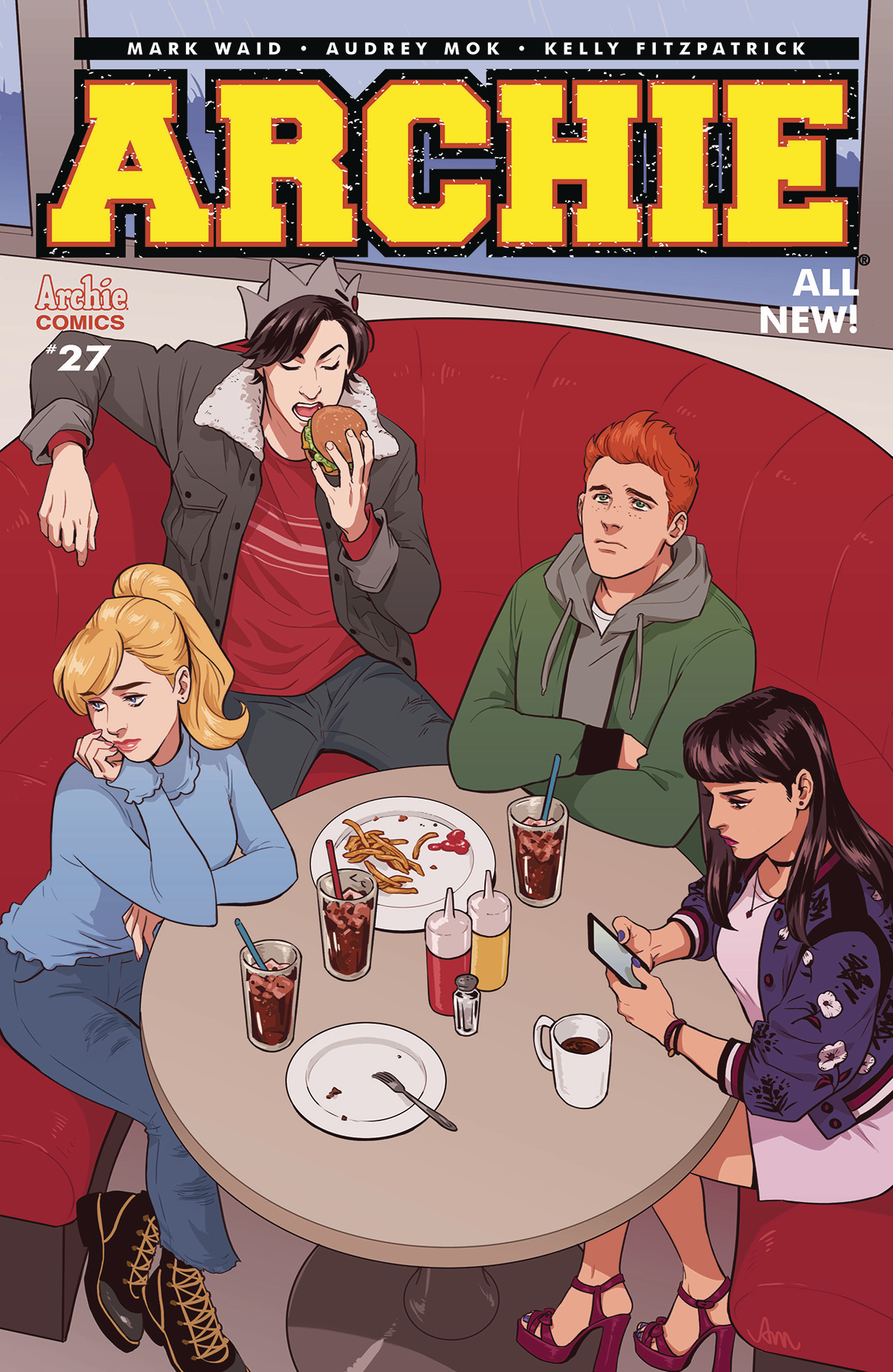 ARCHIE #27 | Picked by Dave
(W) Mark Waid (A/CA) Audrey Mok
"The Heart of Riverdale" reaches its epic conclusion-and nothing's as it was! Friendships and romances have changed, loyalties have been tested, and Archie is at a crossroads.