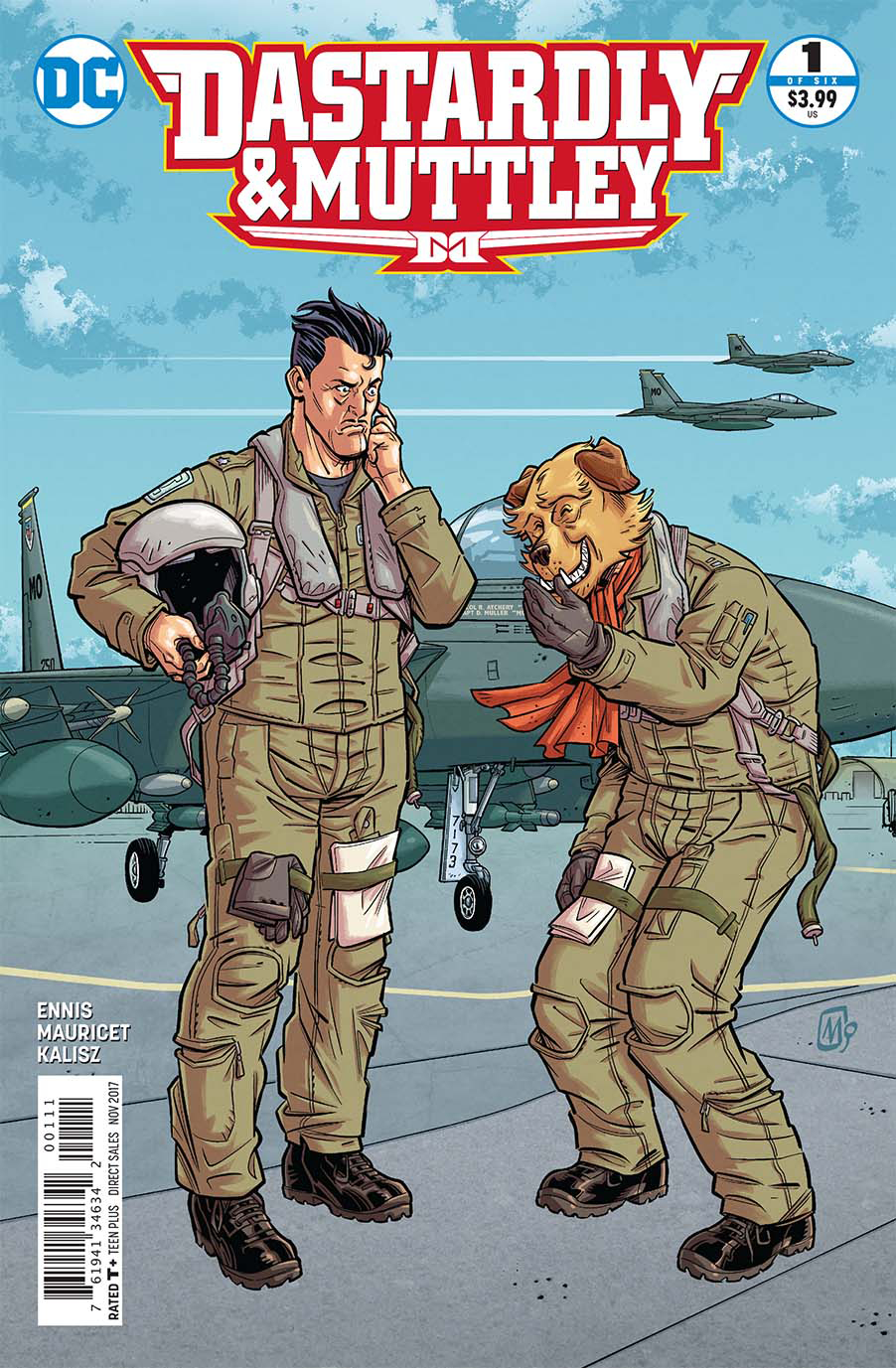 DASTARDLY AND MUTTLEY #1 | Picked by Colin, Pat, Dave, & Josh
(W) Garth Ennis (A/CA) Mauricet
It's a red-letter day for the good folk of Unliklistan as they start to power up their first atomic reactor. But after pushing the wrong button, the ultra-rare radioactive element, unstabilium, has been released into the atmosphere! Now it's up to pilot Lt. Col. Richard "Dick" Atcherly and his navigator Captain Dudley "Mutt" Muller to save the day. Will they safely complete their mission? Or are things about to get a little...wacky?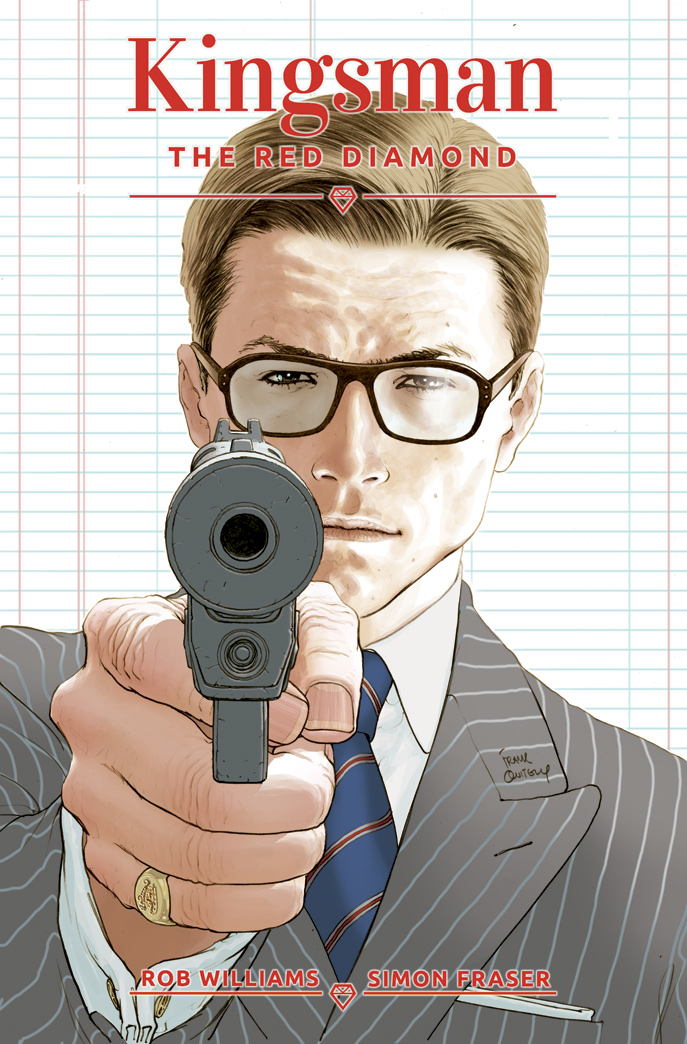 KINGSMAN RED DIAMOND #1 (OF 6) | Picked by Colin
(W) Rob Williams (A) Simon Fraser (CA) Frank Quitely
Kingsman: The Golden Circle (starring Channing Tatum and Colin Firth)is in cinemas in September, and we're launching the sequel to the hit comic book series by MARK MILLAR and DAVE GIBBONS with KINGSMAN: THE RED DIAMOND. Working-class super-spy Eggsy follows in his mentor's footsteps but is still rough around the edges for a Kingsman agent. Rejected by his high school crush and hot on the heels of a rescue mission to save Prince Phillip, he embarks on an international terror plot in a story that starts where James Bond draws the line. ROB WILLIAMS (Suicide Squad, Action Comics) and SIMON FRASER take the helm for this stunning six-issue miniseries.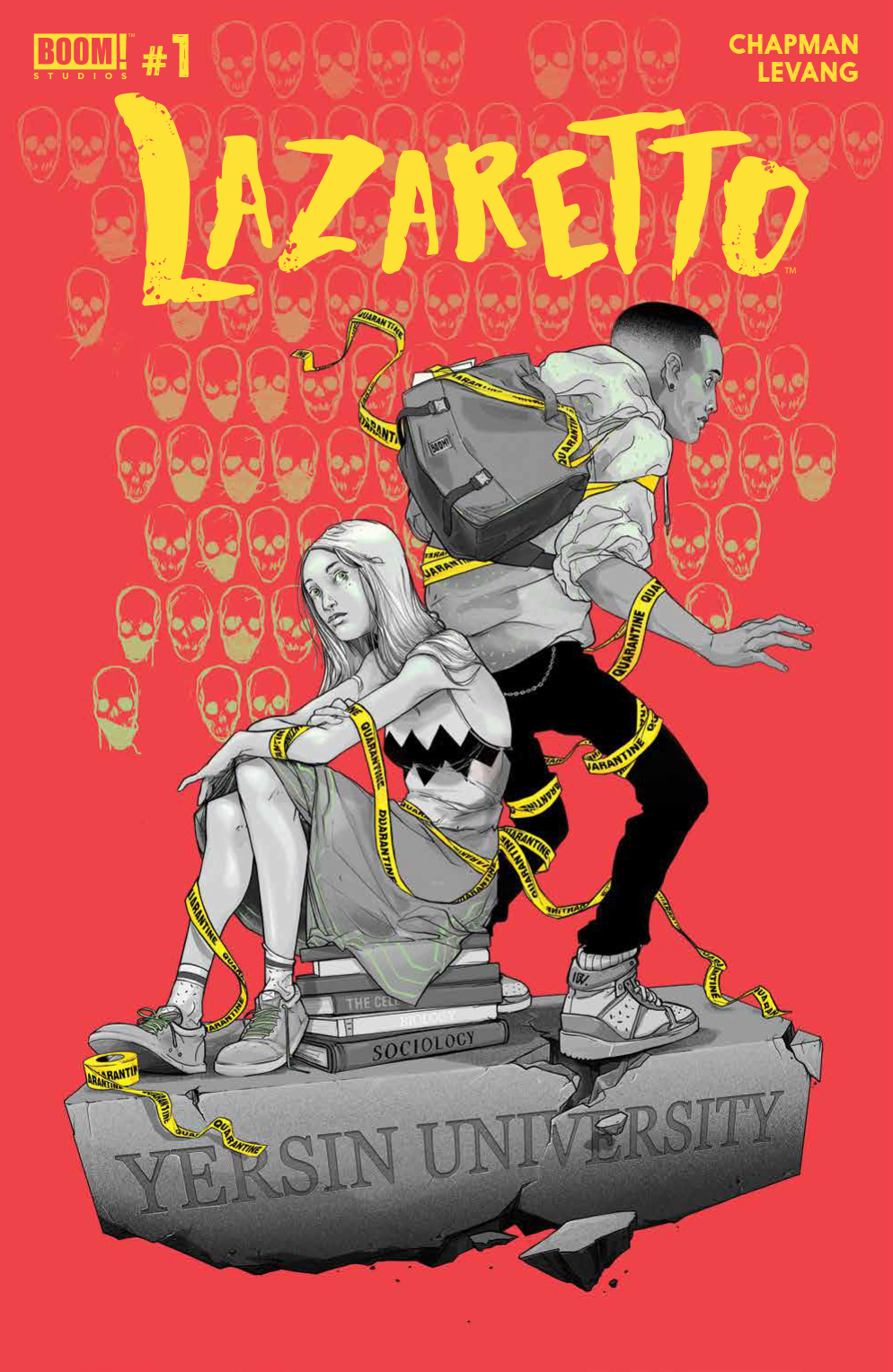 LAZARETTO #1 | Picked by Colin
(W) Clay Chapman (A) Jey Levang (CA) Ignacio Valicenti
"After a pandemic strikes, a dorm complex at a small American college is quarantined with all of the students trapped within. What first starts out as youthful freedom from authority soon devolves into a violent new society-it's Lord of the Flies on a college campus."
"From writer Clay McLeod Chapman (Spider-Verse, Ultimate Spider-Man, American Vampire, Vertigo Quarterly), whose most recent play, "Stump Speeches," was a New York Times Critics' Pick; and introducing artist Jey Levang."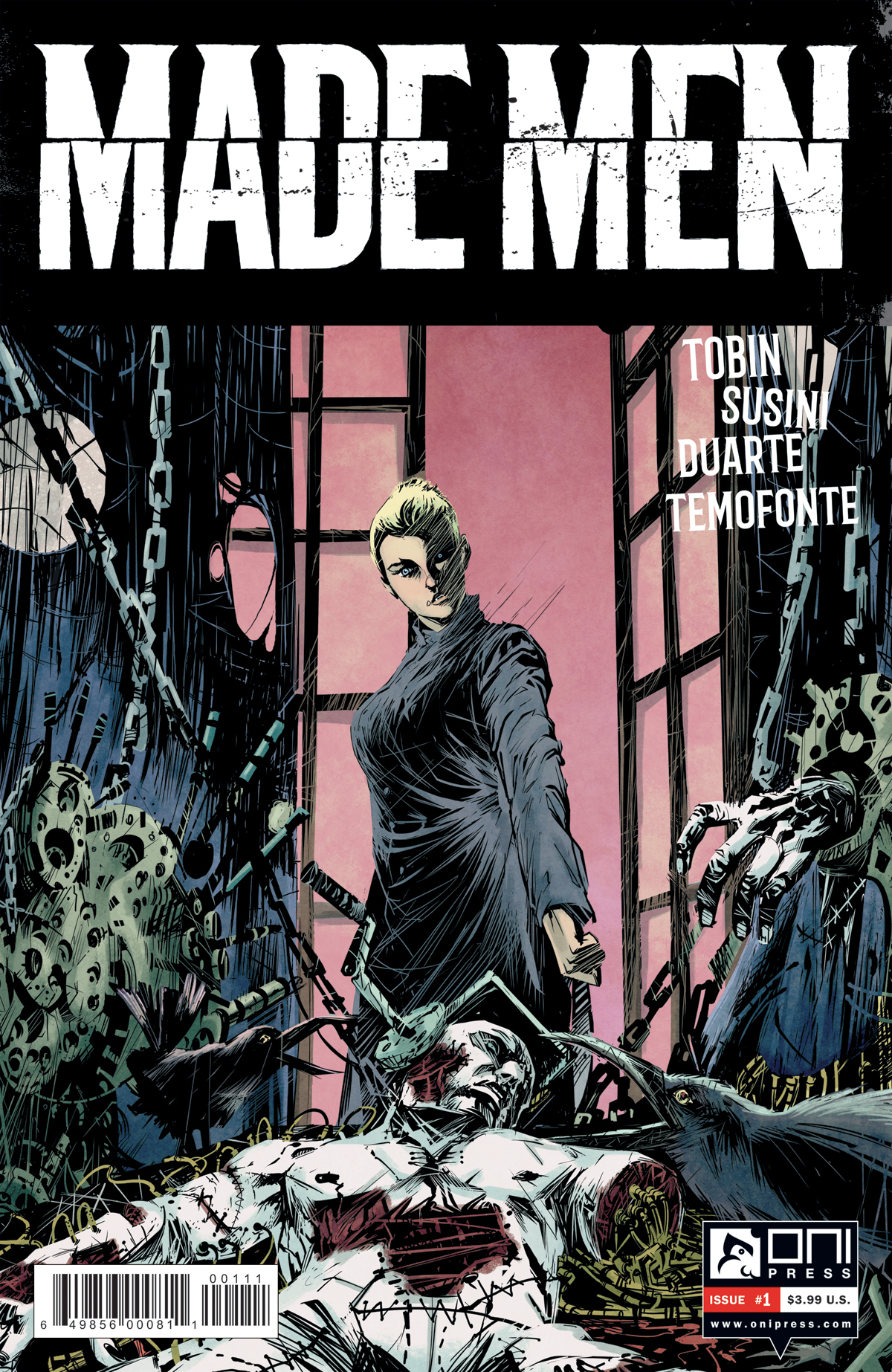 MADE MEN #1 | Picked by Pat
(W) Paul Tobin (A/CA) Arjuna Susini, Gonzalo Duarte
You don't know Jutte Shelley, but you might know her family. Before she was a Shelley, she was a Frankenstein. These days, she's a Detroit Special Ops officer. At least she was, until she and her entire team were ambushed during what should have been a routine call. Jutte watched as, one by one, her friends were gunned down. And then, in a flurry of bullets, Jutte fell too. But Jutte isn't like other people. She's a Frankenstein. And she knows all her family's secrets. Guess who's getting the gang back together?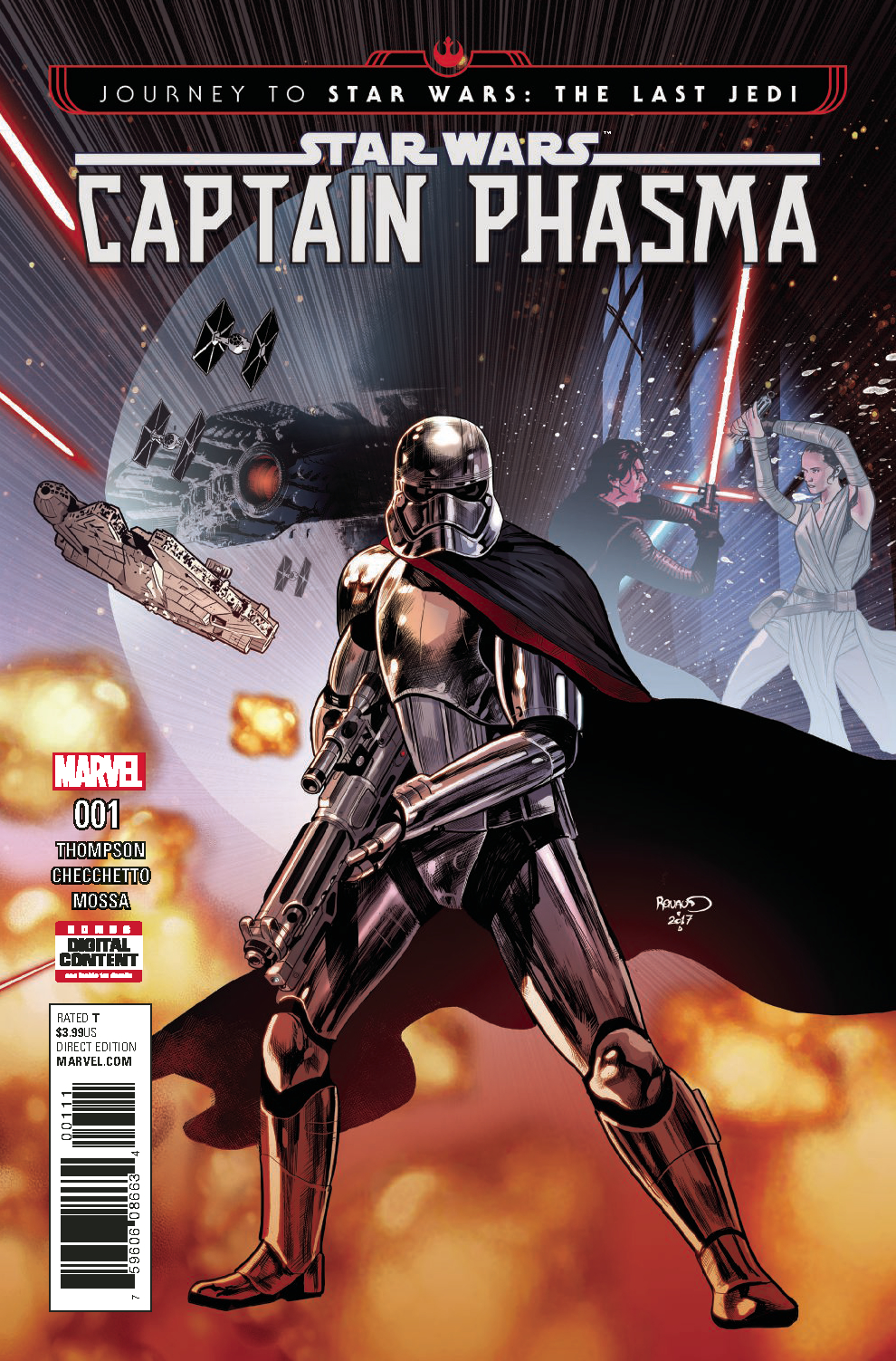 JOURNEY TO STAR WARS - THE LAST JEDI: CAPTAIN PHASMA #1 | Picked by Dave
(W) Kelly Thompson (A) Marco Checchetto (CA) Paul Renaud
As the excitement ramps up for this December's Star Wars: The Last Jedi, come back with us to the final moments of The Force Awakens and the destruction of Starkiller Base to learn the fate of Captain Phasma! Captured by the Resistance and thrown into a garbage masher, we follow the chrome-adorned warrior from the site of the First Order's biggest defeat to the doorstep of this holiday season's biggest blockbuster! Written by Kelly Thompson (HAWKEYE, STAR WARS ANNUAL 2016) and drawn by Marco Checchetto (STAR WARS: SHATTERED EMPIRE, STAR WARS: SCREAMING CITADEL), Captain Phasma will recondition you to love Star Wars again!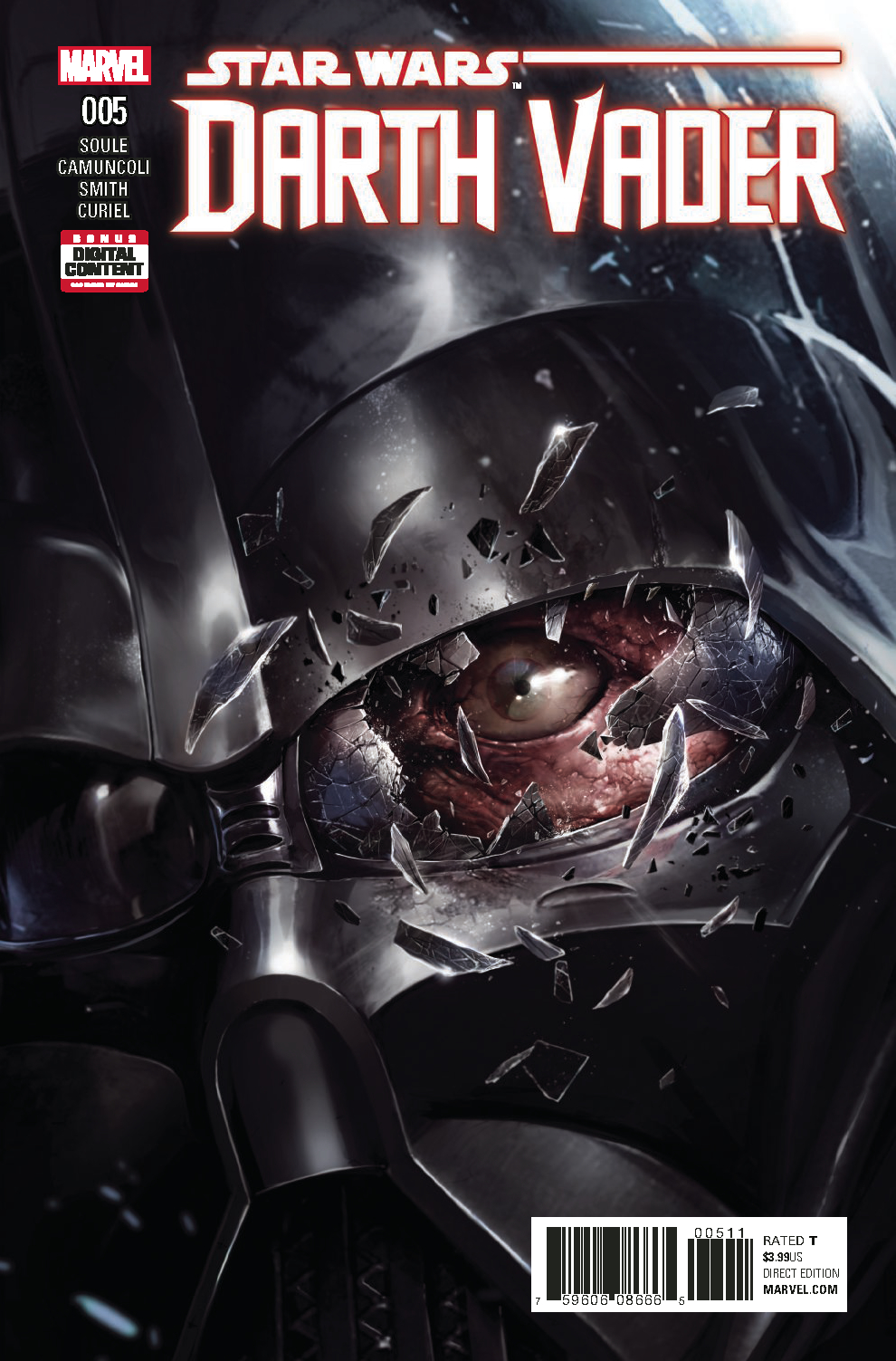 STAR WARS DARTH VADER #5 | Picked by Adam
(W) Charles Soule (A/CA) Giuseppe Camuncoli
• He began his journey as a Jedi with wonder and hope.
•  Now it is time to put away childish things.
•  Vader's first and most vital test as a Sith concludes.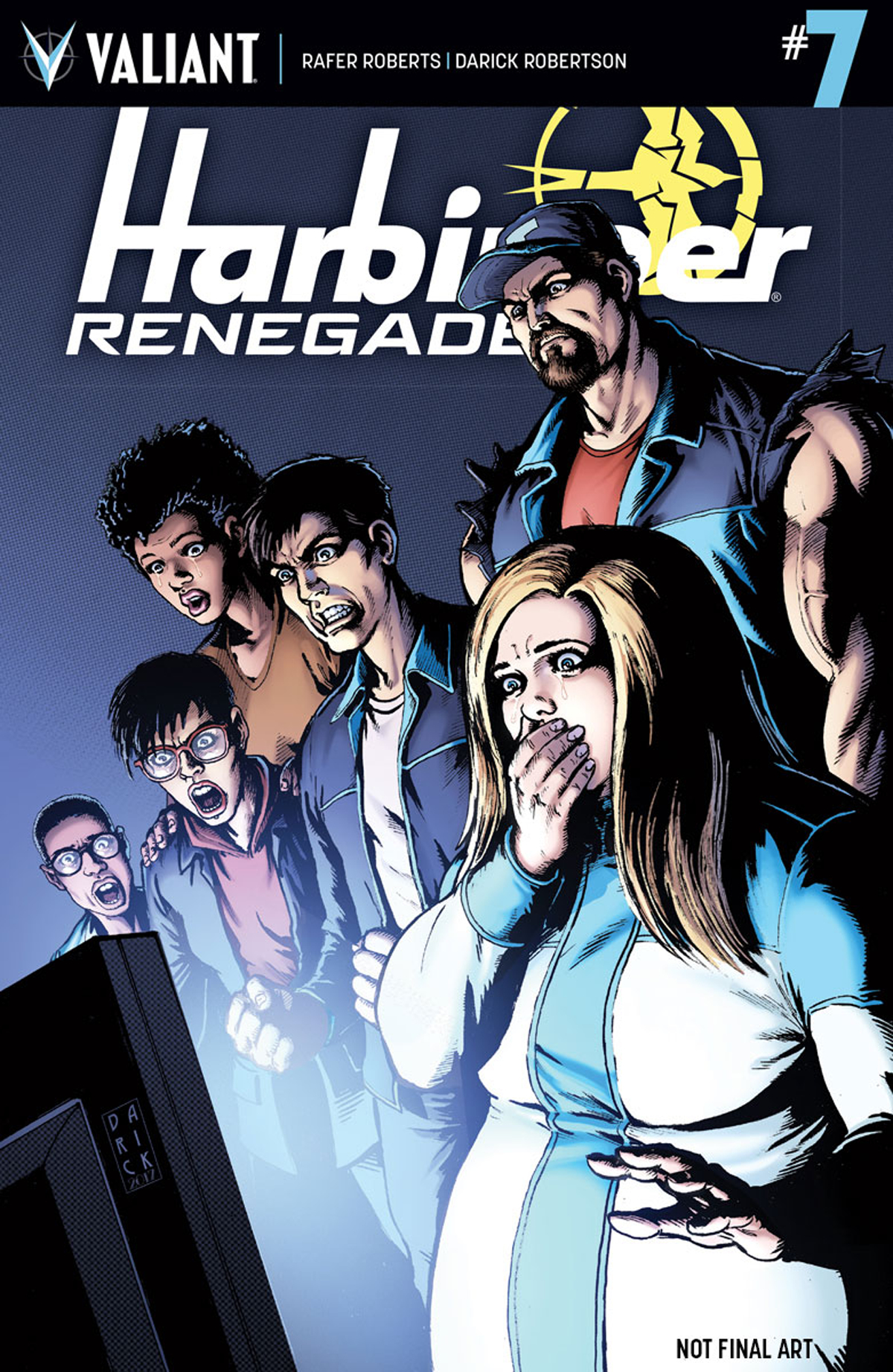 HARBINGER RENEGADE #7 | Picked by Adam & Josh
(W) Rafer Roberts (A/CA) Darick Robertson
Moving targets! "MASSACRE" has claimed a life from the Renegades' own ranks...and their new mission starts now: to rally as many psiots to their cause as possible. Now, this damaged team of telekinetic teenagers are off the grid and on the move, traveling America to recruit soldiers for the inevitable war they all see coming. But they are being watched...
"MASSACRE" seeks its next victim as multiple Harvey Award-nominated writer Rafer Roberts (Plastic Farm) and superstar artist Darick Robertson (The Boys, Transmetropolitan) escalate THE ROAD TO HARBINGER WARS 2 to the point of no return...and lead the Renegades toward their most seismic confrontation yet!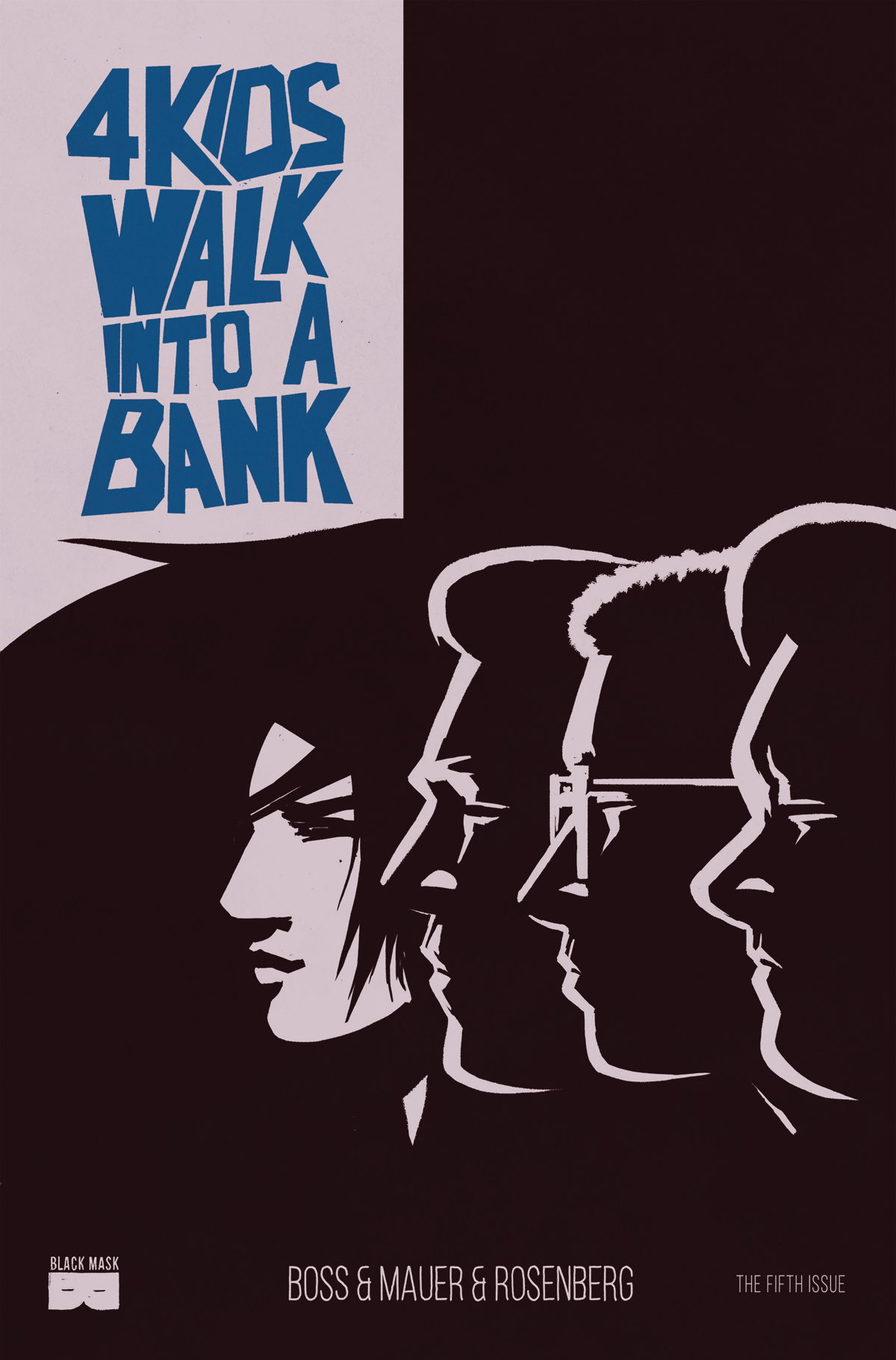 4 KIDS WALK INTO A BANK #5 | Picked by Pat
(W) Matthew Rosenberg (A/CA) Tyler Boss
The bank!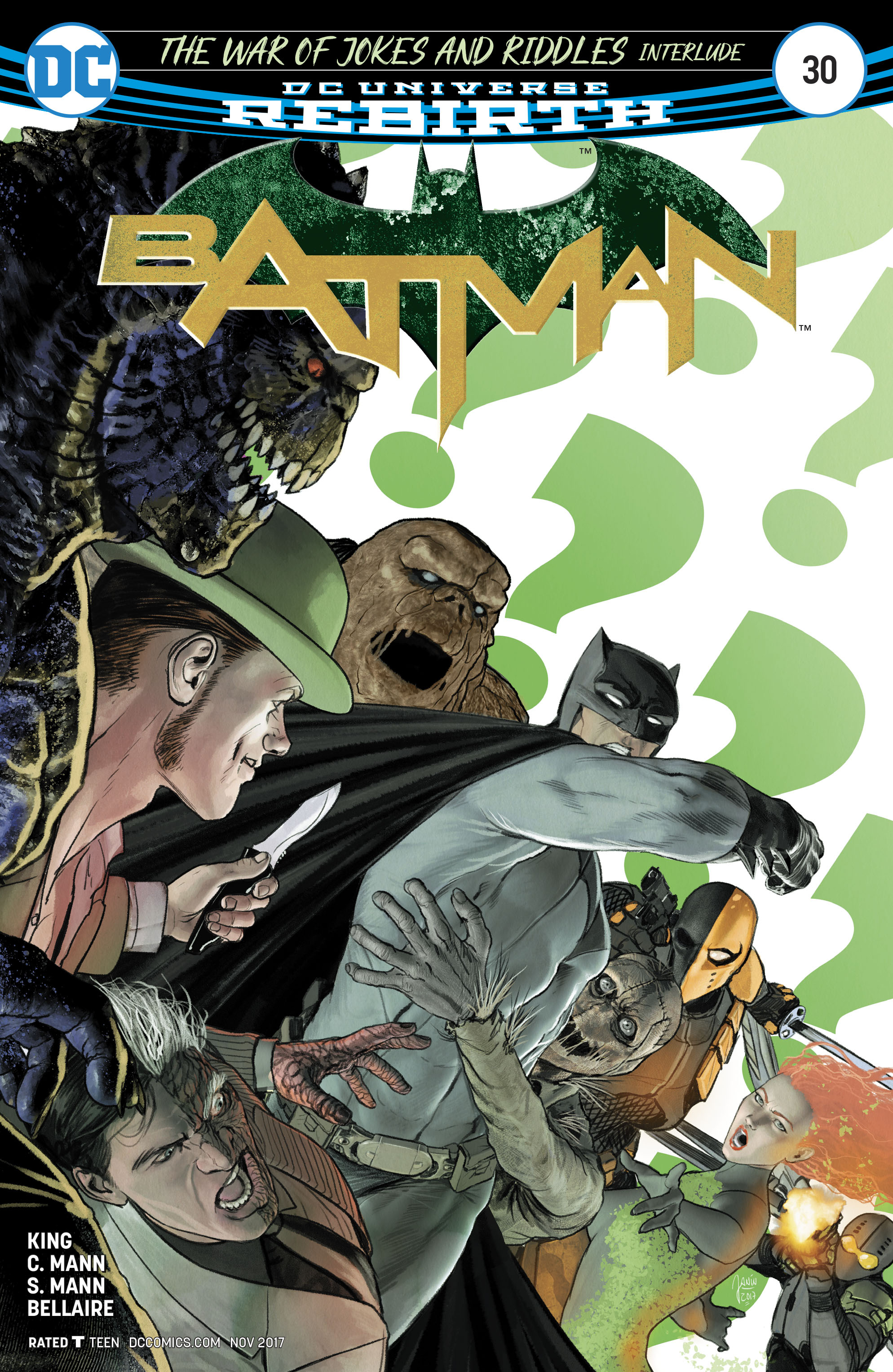 BATMAN #30 | Picked by Josh
(W) Tom King (A) Clay Mann (CA) Mikel Janin
"THE BALLAD OF KITE MAN" part two! In our second "War of Jokes and Riddles" interlude, it's the making of a super-villain! He's been pushed by Batman to snitch on The Joker, and cajoled by The Joker to betray Batman-now, the flunky who would be Kite Man finally snaps. He's lost everything, and a life of crime is the only way to go.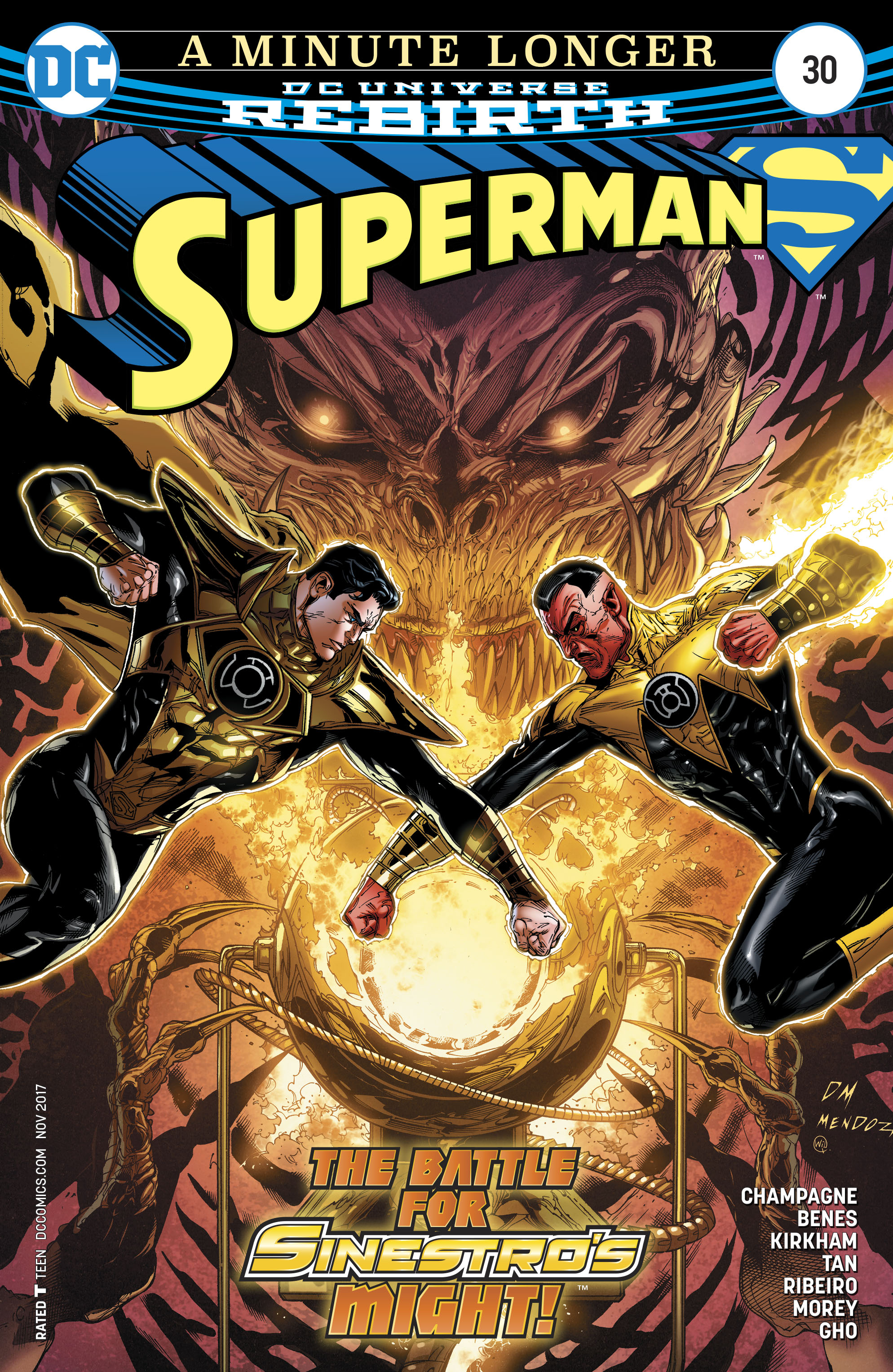 SUPERMAN #30 | Picked by Adam
(W) Peter J. Tomasi, Patrick Gleason, Keith Champagne (A) Jaime Mendoza (A/CA) Doug Mahnke
"FEAR ITSELF" part two! This looks like a job for...Sinestro?! Thrust into the anti-matter universe of Qward, Superman's only hope is the former greatest of the Green Lanterns!
"Imperius lex!" It's a game of thrones on Apokolips as the lords of the dreaded world battle each other to claim its rule. Lex Luthor is summoned back to the warring planet, and he will need Superman to help him reclaim a crown he did not ask for. Meanwhile, Lois is confronted by the Female Furies and Jon faces the Children of the Firepits.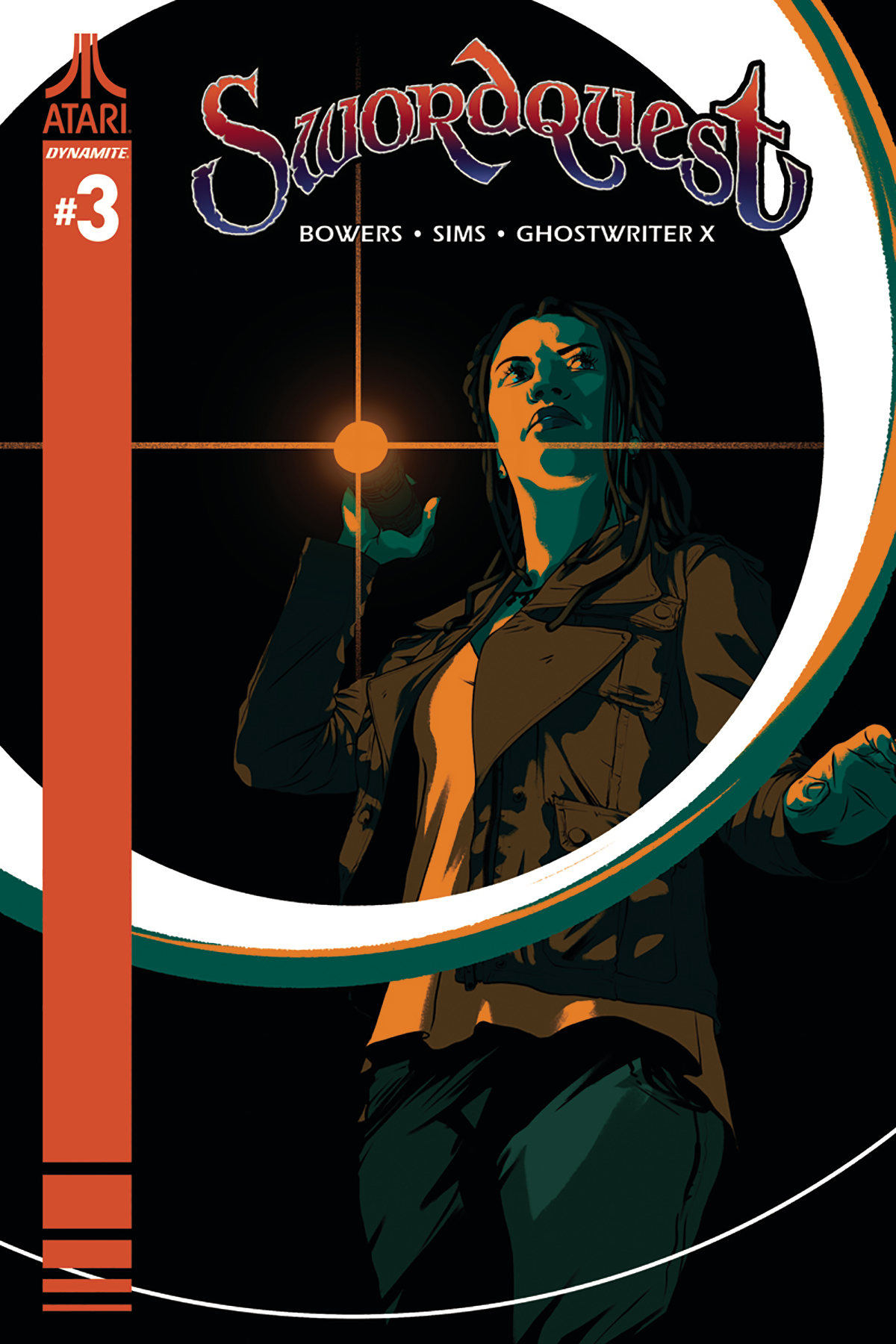 SWORDQUEST #3 | Picked by Dave
(W) Chad Bowers, Chris Sims (A) Ghostwriter X (CA) Goni Montes
Peter and the twins are joined on their mission by a mysterious stranger who brings them vital information... or could be a crazy person. The jury is still out. They are now on the cusp of some seriously misguided wish fulfillment or steering directly into their destiny, which is a road filled with danger and magic. The for real kind of magic!