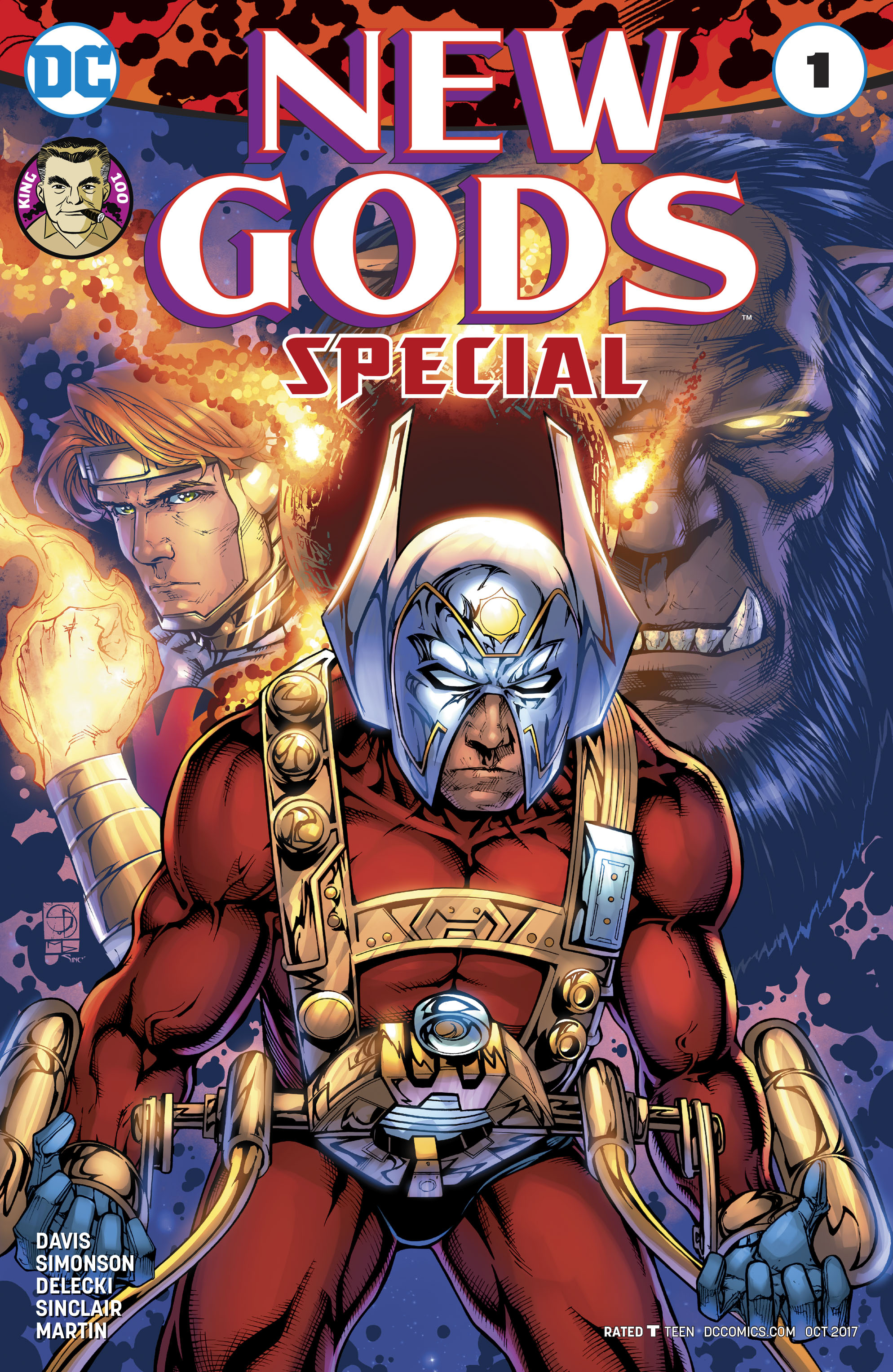 NEW GODS SPECIAL #1 | Picked by Pat, Adam, & Josh
(W) Shane Davis, Walter Simonson (A) Walter Simonson (A/CA) Shane Davis, Michelle Delecki
In a feature length story, Orion and Lightray must come to the aid of Forager and his people, as Kalibak has established a brutal dictatorship over the Bug colony. In confronting his evil brother, Orion faces the darker side of his own nature. And, in a back-up story, master comics writer/artist Walter Simonson tells a tale of a young Orion and his friend Seagrin. This issue also includes tales of Lonar of New Genesis reprinted from FOREVER PEOPLE #4 and 7, written and pencilled by Jack Kirby.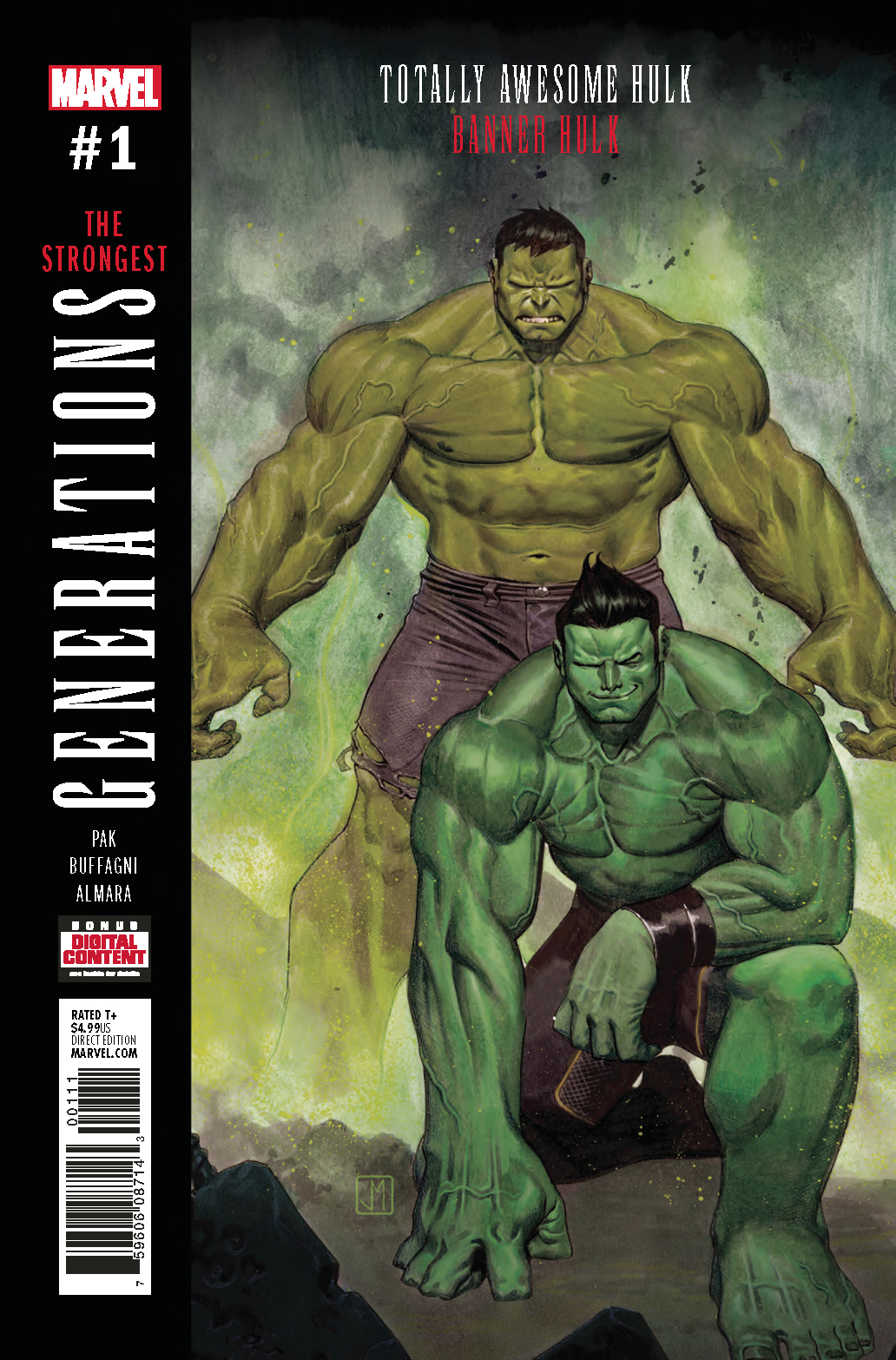 GENERATIONS: BANNER HULK & TOTALLY AWESOME HULK #1 | Picked by Colin & Dave
(W) Greg Pak (A) Matteo Buffagni (CA) Jorge Molina
• BRUCE BANNER. AMADEUS CHO. Both have carried the curse of the Hulk. Now they come face-to-face at last - but will they meet as friends or foes?
•  Fan-favorite Hulk scribe GREG PAK is joined by red-hot artist MATTEO BUFFAGNI (X-MEN BLUE) for a time-bending tale that will finally answer the question on everyone's minds: WHO IS THE STRONGEST ONE THERE IS?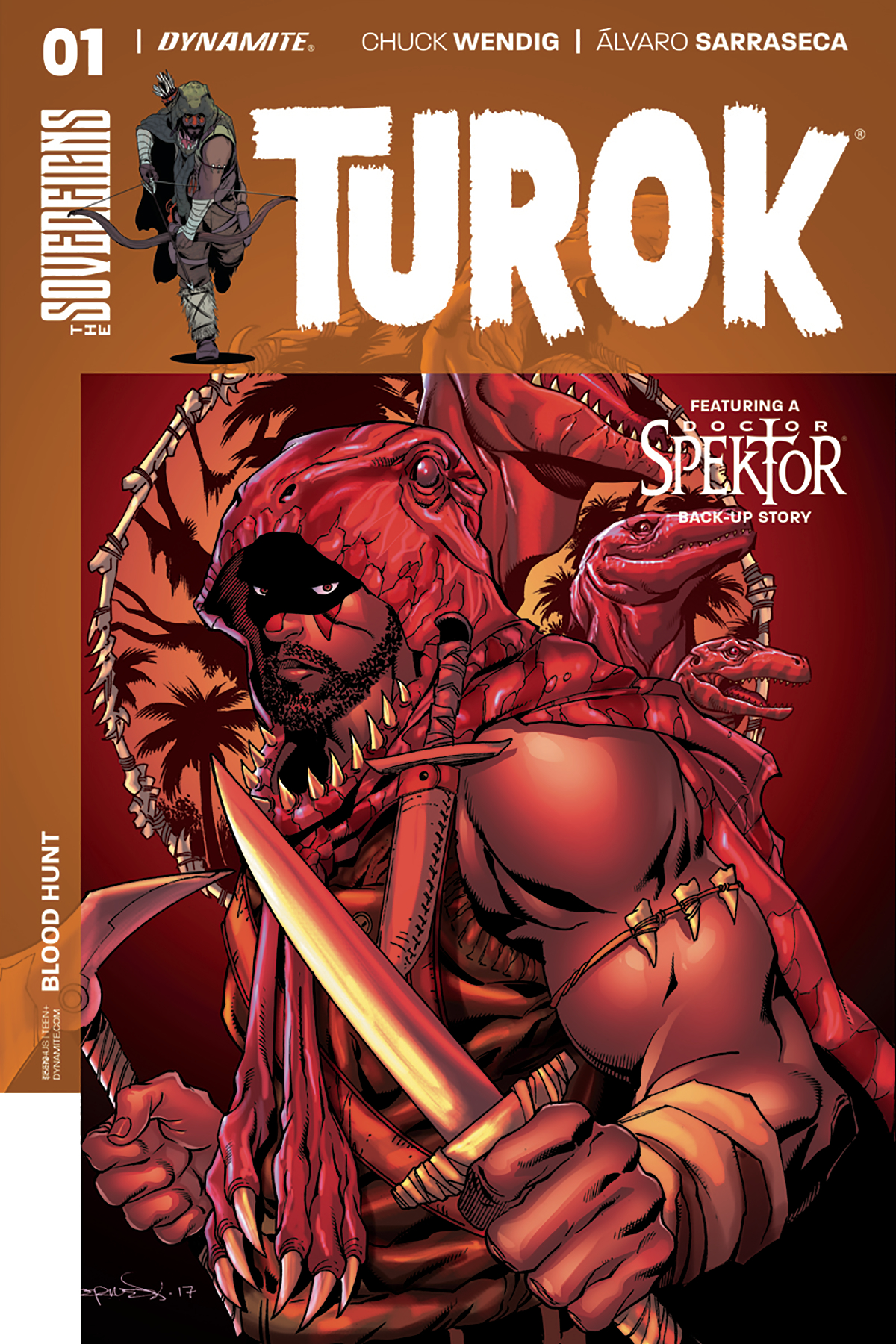 TUROK #1 | Picked by Adam
(W) Aubrey Sitterson, Chuck Wendig (A) Alvaro Sarreseca (CA) Aaron Lopresti
The fascist Saurian soldiers of the Varanid Empire - part dinosaur, part man, all bad news - have seized control of the Lost Valley, and only the mysterious man known as Turok is willing to stand against them! But the all-new Turok only cares about one thing: he's on a quest to track down a missing girl - and she might hold clues as to how the Lost Valley has changed so much! Now Turok must infiltrate a prison camp run by the Varanid Empire in order to get more information about her whereabouts - and beware, any Varanid soldier who gets in his way - because there's a reason they call him the Dinosaur Hunter! Also: Doc Spektor, Part 2! The story of the all-new master (and we use the term lightly) sorcerer continues... as Doc banishes a demon from an Upper-East Side apartment AND commits fraud - all in a day's work!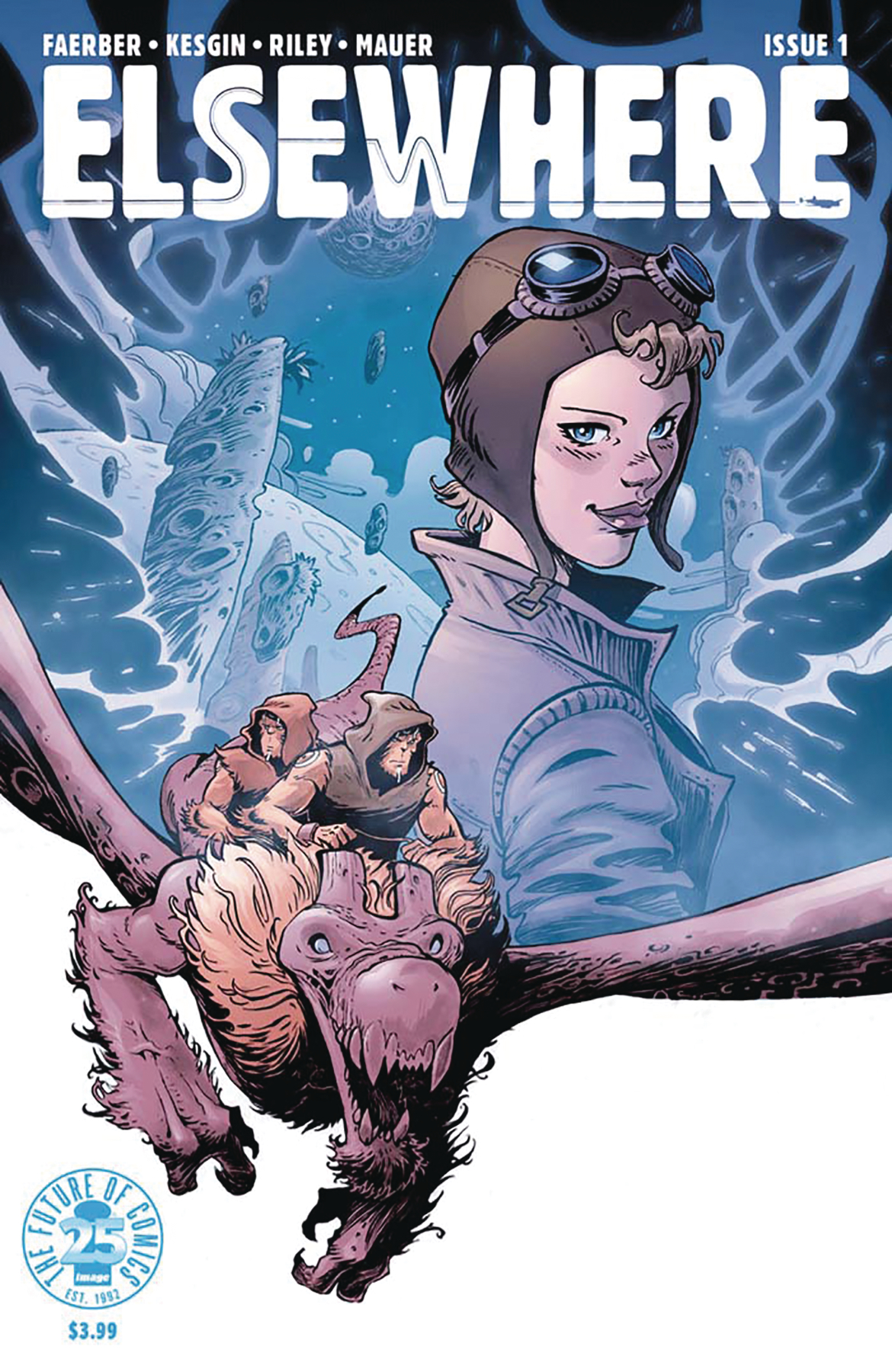 ELSEWHERE #1 | Picked by Dave & Colin
(W) Jay Faerber (A/CA) Sumeyye Kesgin
COPPERHEAD WRITER JAY FAERBER TEAMS WITH RISING STAR SUMEYYE KESGIN TO UNVEIL ELSEWHERE: THE FANTASTIC STORY OF WHAT REALLY HAPPENED TO AMELIA EARHART!
Mysteriously transported to a strange new world filled with flying beasts and alien civilizations, Amelia desperately struggles to return home. Along the way, she forges alliances and makes enemies as she goes from aviator to freedom fighter in a rebellion against a merciless warlord!
"Get lost in this other world and you'll be in the best company." - KIERON GILLEN (THE WICKED + THE DIVINE)
MECH CADET YU #1 | Picked by Colin & Adam
(W) Greg Pak (A/CA) Takeshi Miyazawa
Once a year, giant robots from outer space come to Earth and bond with young cadets from the elite Sky Corps Academy to defend the world from the terrifying aliens known as the Sharg. It's a great honor to be chosen, but this year...well, the wrong kid was picked.
Greg Pak (Totally Awesome Hulk) and Takeshi Miyazawa (Ms. Marvel) team up for an action-packed adventure perfect for fans of Amadeus Cho and Pacific Rim!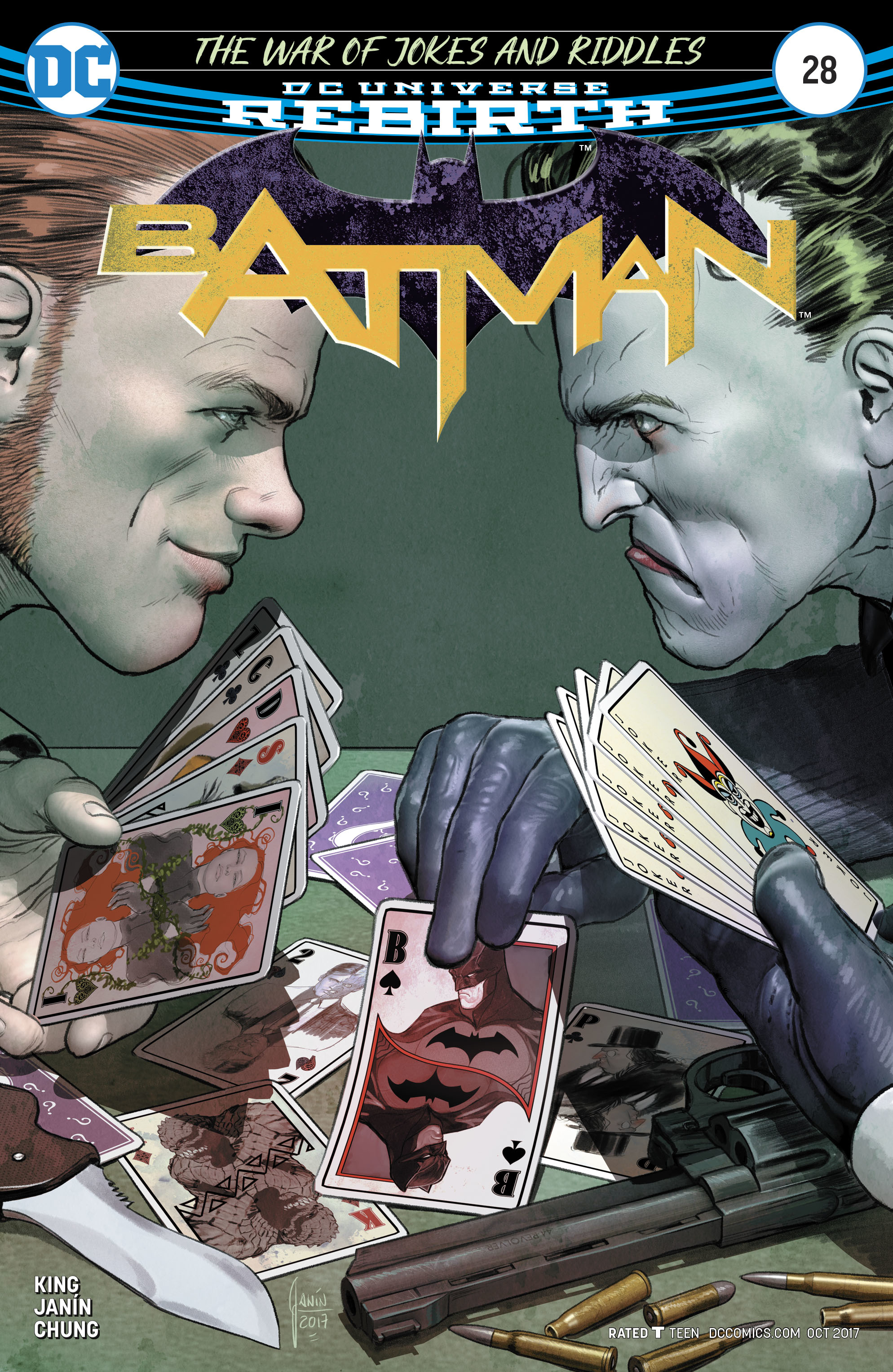 BATMAN #28 | Picked by Pat
(W) Tom King (A/CA) Mikel Janin
"THE WAR OF JOKES AND RIDDLES" part four! War is hell. Unless it's in Gotham City, where it's so much worse. The clash between The Joker and the Riddler continues to escalate, with the rest of the city's villains picking sides and joining in. In the midst of the battle, Batman must try to save whoever he can while knowing he will forever be haunted by those he can't.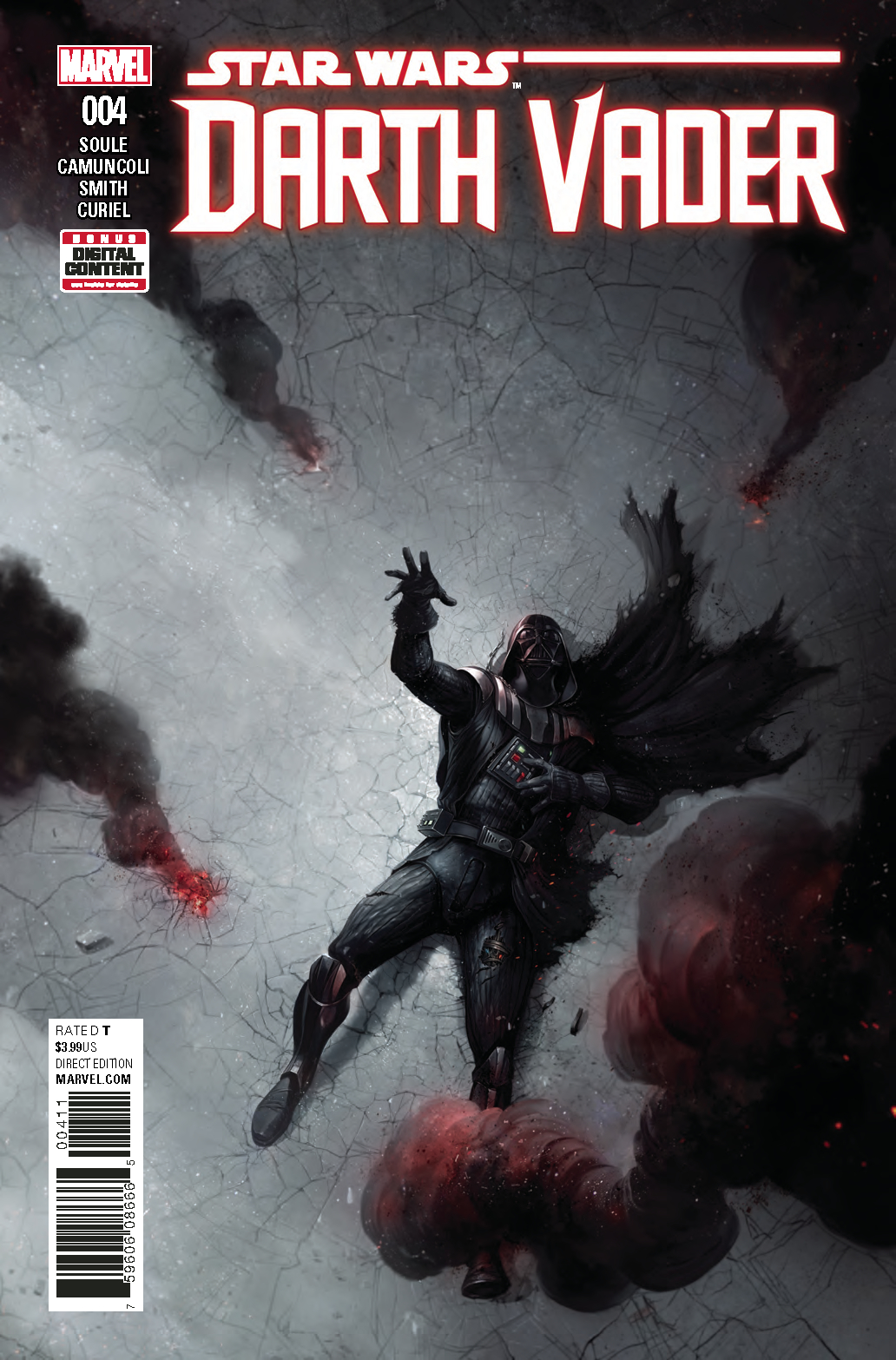 STAR WARS: DARTH VADER #4 | Picked by Dave
(W) Charles Soule (A/CA) Giuseppe Camuncoli
• Vader's first mission isn't going well.
•  The dark side is the way of power.
•  But no one said it would be easy.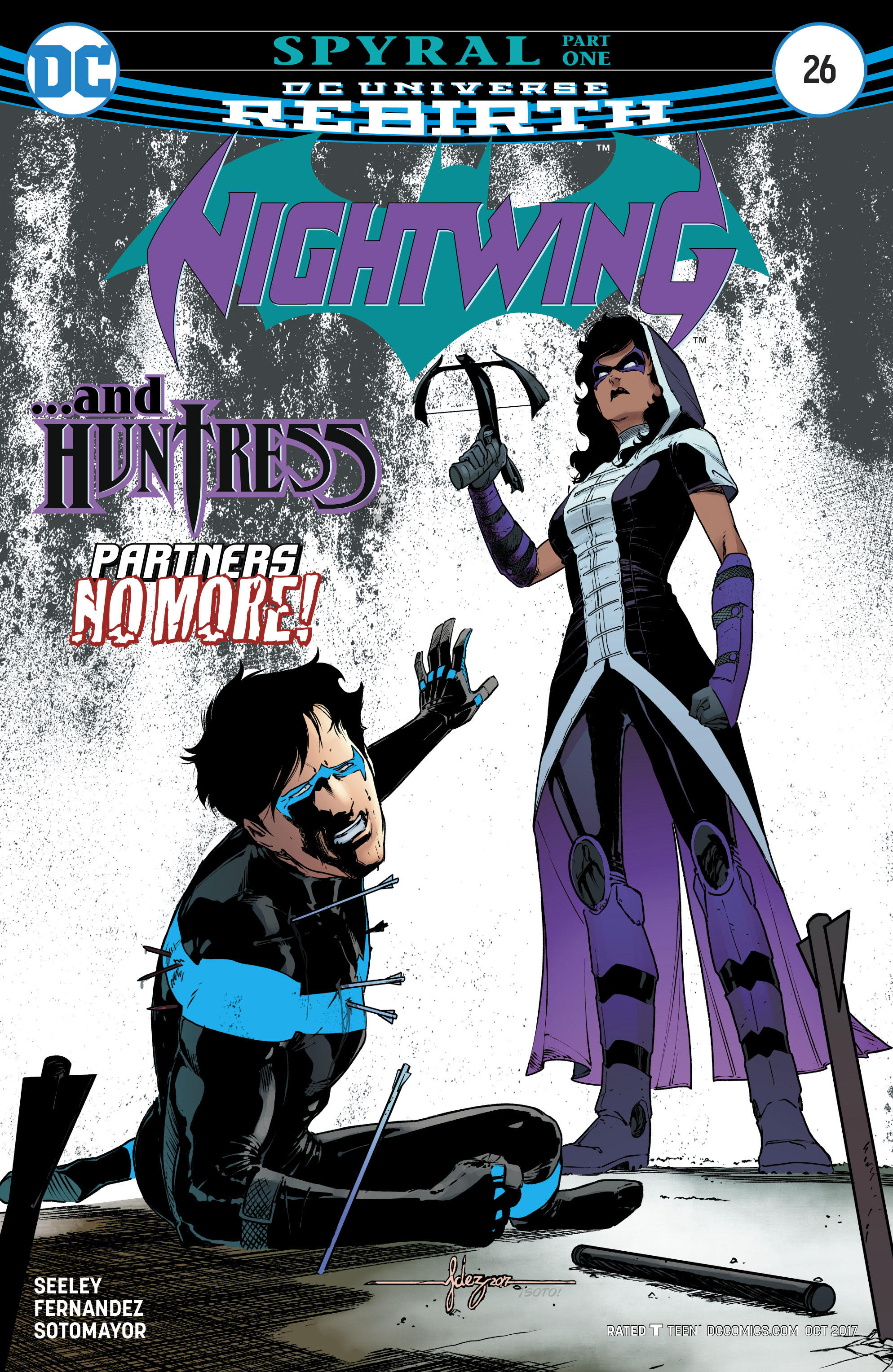 NIGHTWING #26 | Picked by Josh
(W) Tim Seeley (A/CA) Javi Fernandez
"SPYRAL" part one! Huntress comes back into Nightwing's life at his lowest moment. But is she here to help him find the man who killed one of Dick's closest allies? Or is she here to carry out a mission of her own?