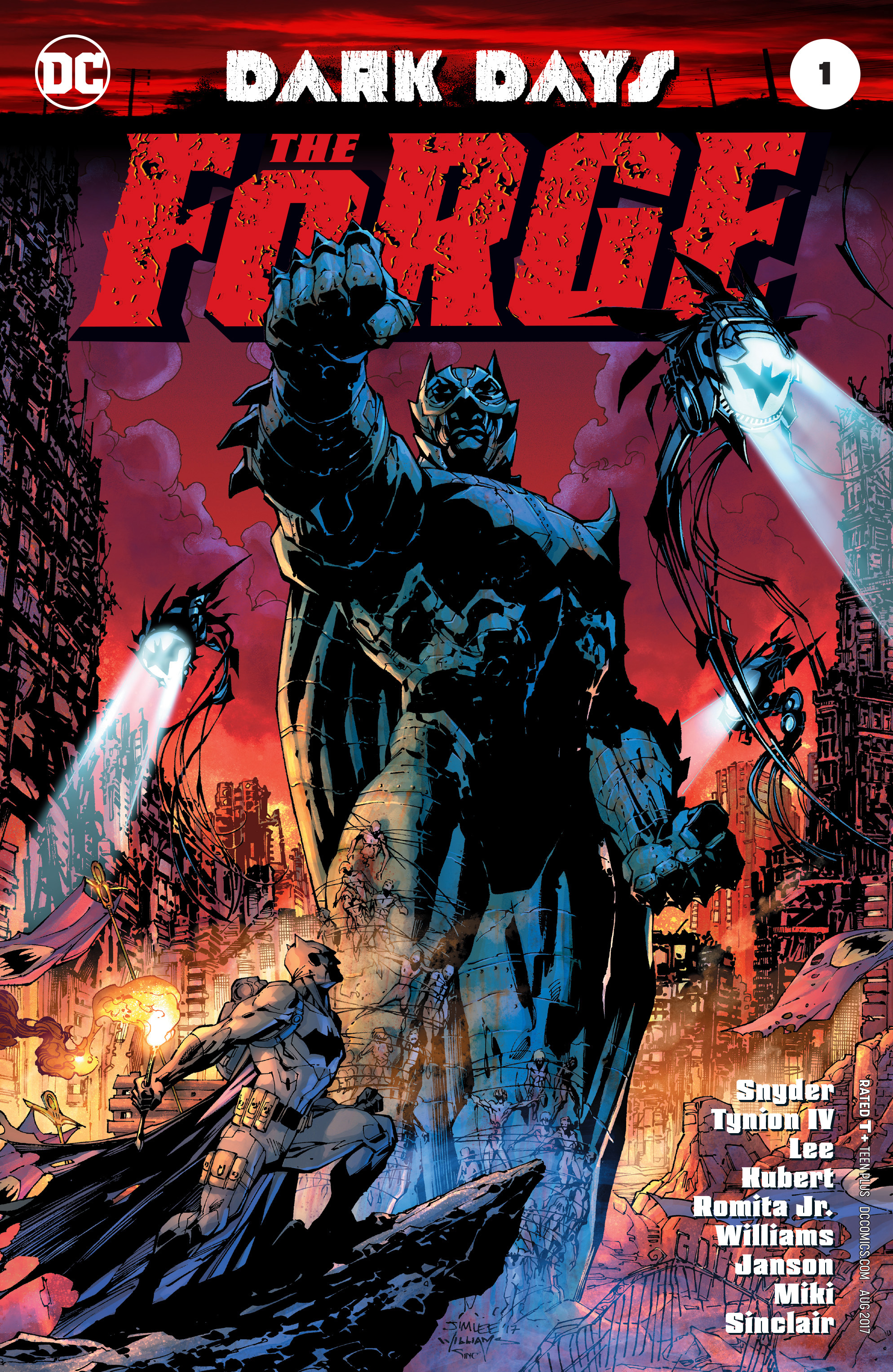 DARK DAYS: THE FORGE #1 | Picked by Josh, Pat, & Colin
Stop down for the "Dark Days: The Forge" midnight release party; doors open @ 11pm on Tuesday, 6/13! New DC books will be available at midnight, and there will be a Batman sale starting at 11pm!
(W) Scott Snyder, James TynionIV (A) Andy Kubert, John Romita (CA) Scott Williams (A/CA) Jim Lee
DARKNESS COMES TO THE DC UNIVERSE WITH THE MYSTERY OF THE FORGE! Aquaman, The Flash and more of DC's pantheon of heroes suspect Batman of hiding a dark secret that could threaten the very existence of the multiverse! It's an epic that will span generations-but how does it connect to the origins of one of DC's most legendary heroes?
The great comics event of summer 2017 is about to begin courtesy of superstar writers Scott Snyder and James Tynion III and illustrated by a master class of comics artists: Andy Kubert, Jim Lee and John Romita Jr.! You do not want to miss this one!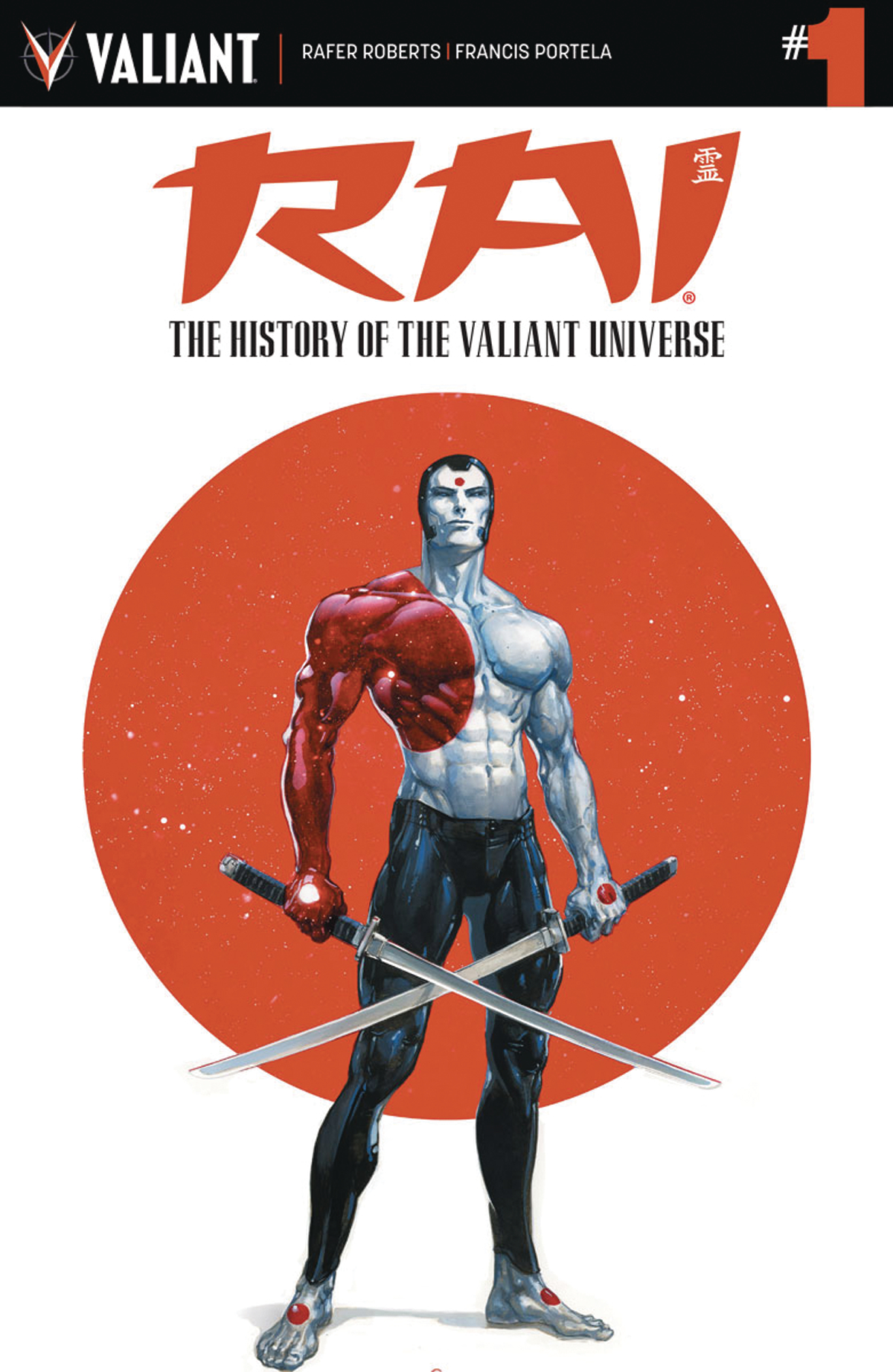 RAI: THE HISTORY OF VALIANT UNIVERSE #1 (One Shot) | Picked by Pat, Josh, & Adam
(W) Rafer Roberts (A) Francis Portela (CA) Clayton Crain
It is the year 4002 A.D.... Rai, the spirit guardian of Earth, has uncovered an ancient tome filled with history's greatest tales and civilizations darkest moments. Charting the dawning days of ancient Mesopotamia, all the way to the rise of New Japan, the history of the Valiant Universe is laid bare in shocking and revelatory detail. From X-O Manowar to Bloodshot to Faith to Divinity... history will reveal untold revelations for Valiant's greatest heroes and antagonists! In the tradition of the original RAI #0, Harvey Award-nominated writer Rafer Roberts (Harbinger Renegade) and acclaimed artist Francis Portela (Faith) unleash a celebration of Rai's 25th anniversary with the third of four standalone specials honoring the most famed Valiant stories ever told!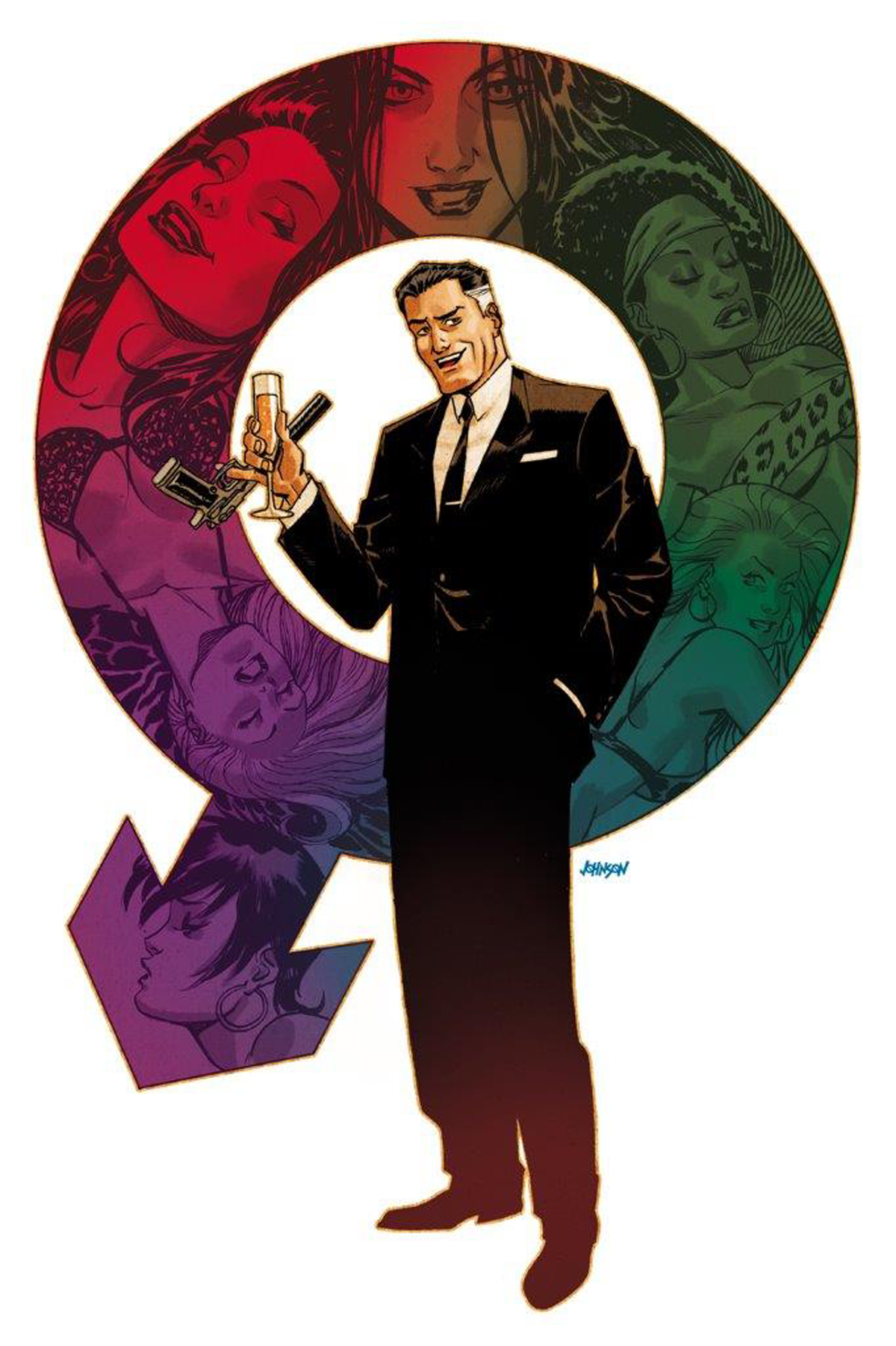 JIMMYS BASTARDS #1 | Picked by Colin & Dave
(W) Garth Ennis (A) Russell Braun (CA) Dave Johnson
NEW SERIES! Jimmy Regent, Britain's number one super-spy, has got it all: intrigue, adventure, a license to shoot whoever he likes and beautiful women falling at his feet. He also has a new partner who isn't quite as impressed by Jimmy as all other women appear to be. Now, there's a price to pay for Jimmy's multiple romantic conquests - the results of which are about to come calling in the worst possible way... From the creator and writer of Preacher and The Boys comes the brand-new series that HAD to be told at AfterShock Comics.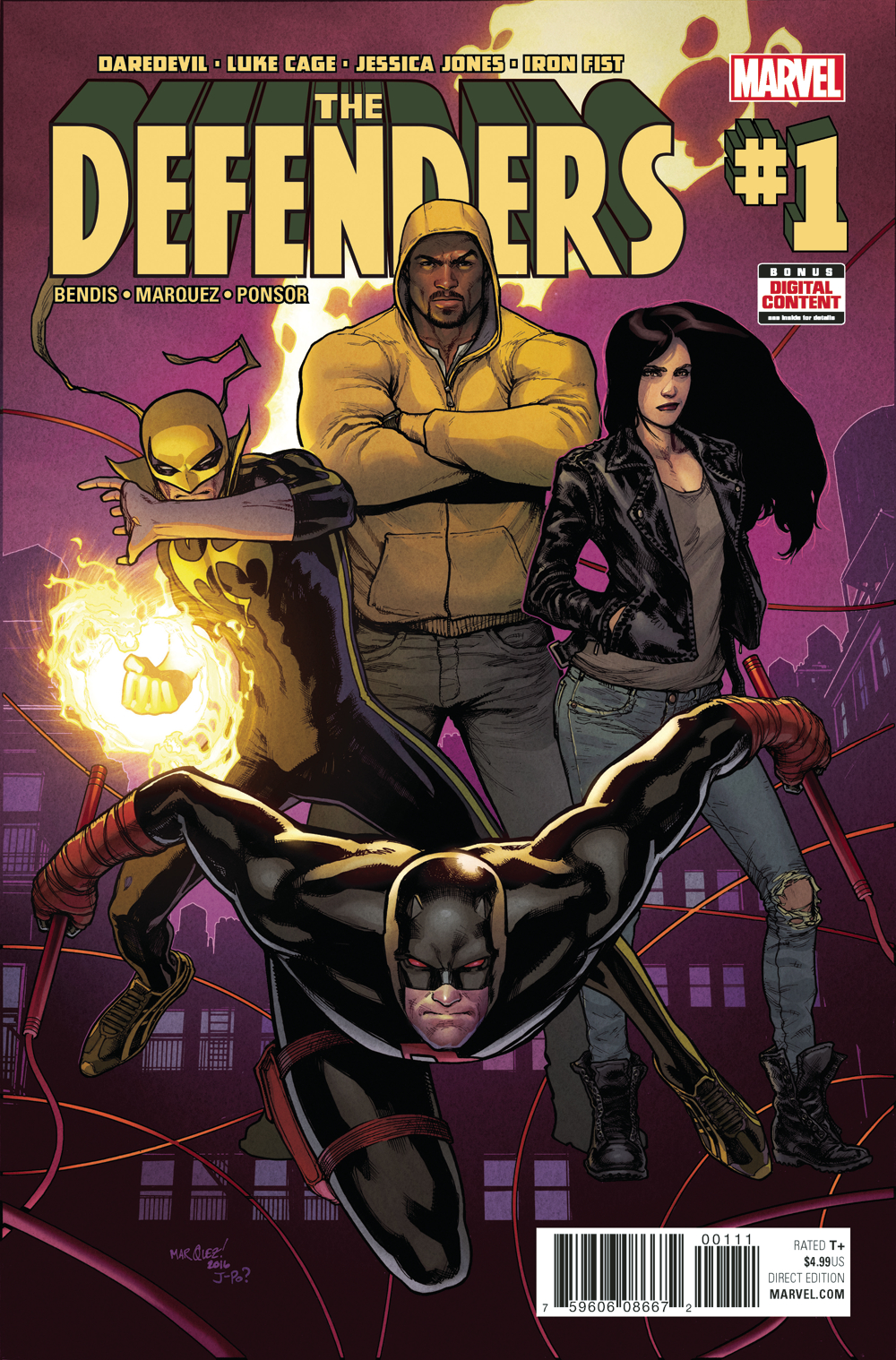 DEFENDERS #1 | Picked by Colin
(W) Brian Michael Bendis (A/CA) David Marquez
Daredevil! Luke Cage! Jessica Jones! Iron Fist! Individually, these four heroes have been on the front lines of the battle to keep the streets of the city safe and secure! But now, with a deadly enemy from the dim past making a major move to unite the underworld, they will need to become more - they will need to become DEFENDERS! Brian Michael Bendis and David Marquez unite to bring you the next great super-team, in the tradition of NEW AVENGERS!
BRIGGS LAND: LONE WOLVES #1 | Picked by Dave
(W) Brian Wood (A) Mack Chater (CA) Matthew Woodson
Isaac Briggs, fresh off a tour in Afghanistan and struggling to reintegrate, finds solace hiking the old forest trails.  When two random backpackers wander onto the Land, an innocent situation quickly turns dangerous and Isaac's military training takes a turn down a dark path.
Welcome to Briggs Land, nearly a hundred square miles of rural wilderness, representing the largest antigovernment secessionist movement in the United States.
-Brian Wood's critically acclaimed series returns for the next chapter in an even more relevant postelection America.
-In development for a television series at AMC TV!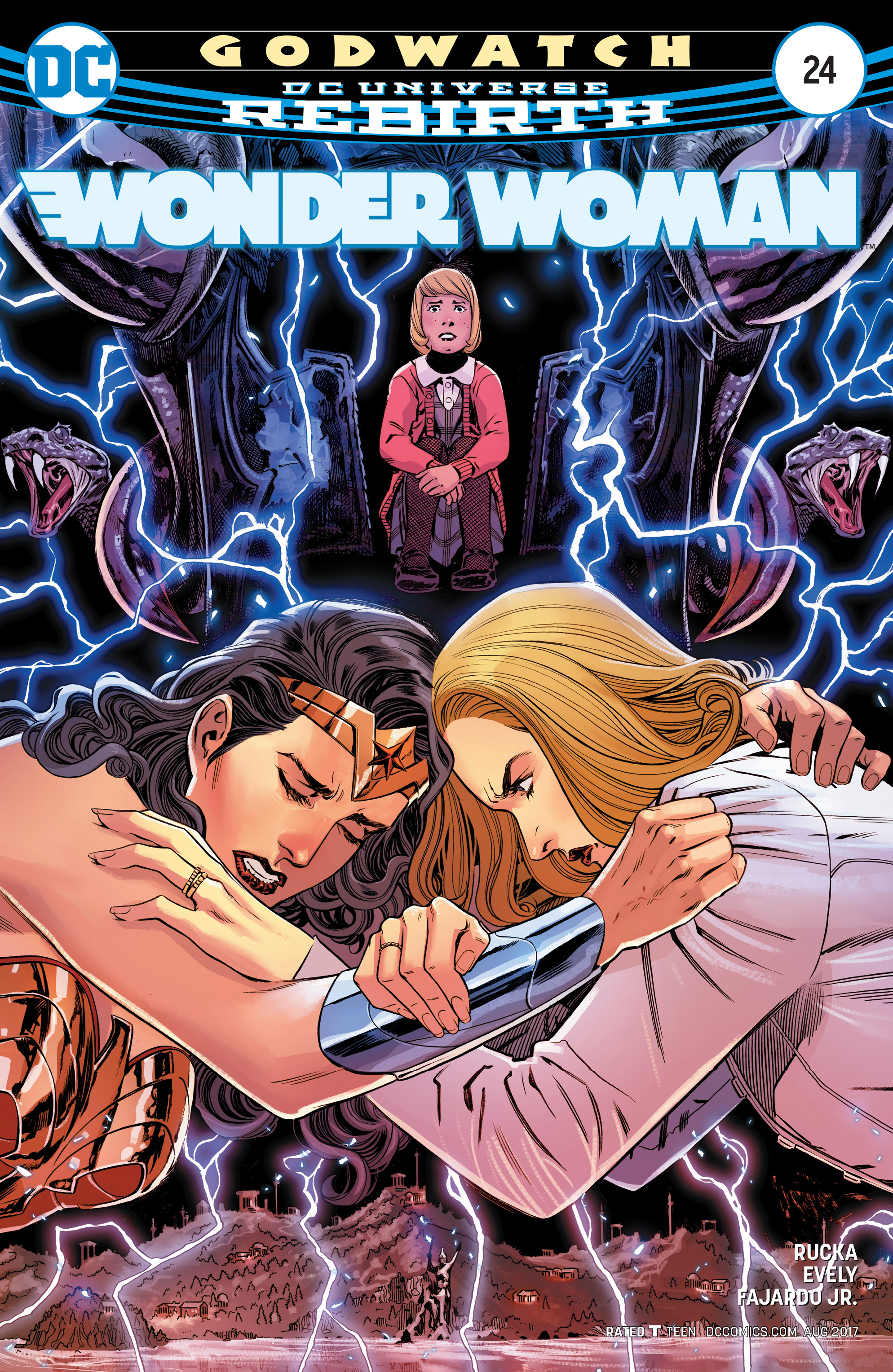 WONDER WOMAN #24 | Picked by Josh
(W) Greg Rucka (A/CA) Bilquis Evely
"Godwatch" epilogue! With Godwatch's purpose fulfilled, Diana and Cale are forced to confront the choices of the past...and a new direction for the future.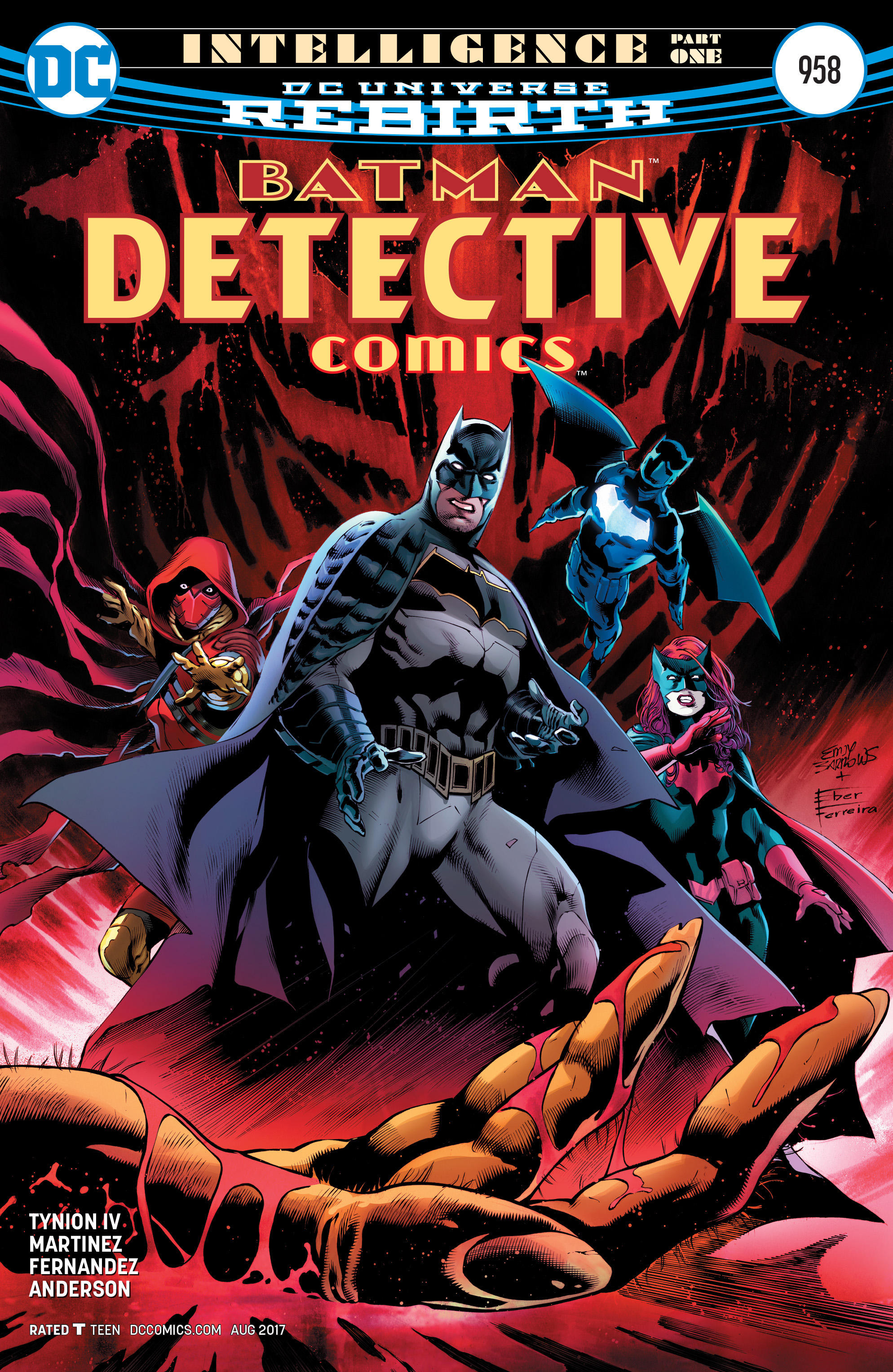 DETECTIVE COMICS #958 | Picked by Pat
(W) James TynionIV (A/CA) Alvaro Martinez, Raul Fernandez
"Intelligence" part one! Azrael has found a new home in Gotham City...unfortunately, someone from his old home with the Order of St. Dumas has found him! The Order has unleashed a bizarre new evil on the world, and it's convinced it must destroy Jean-Paul Valley!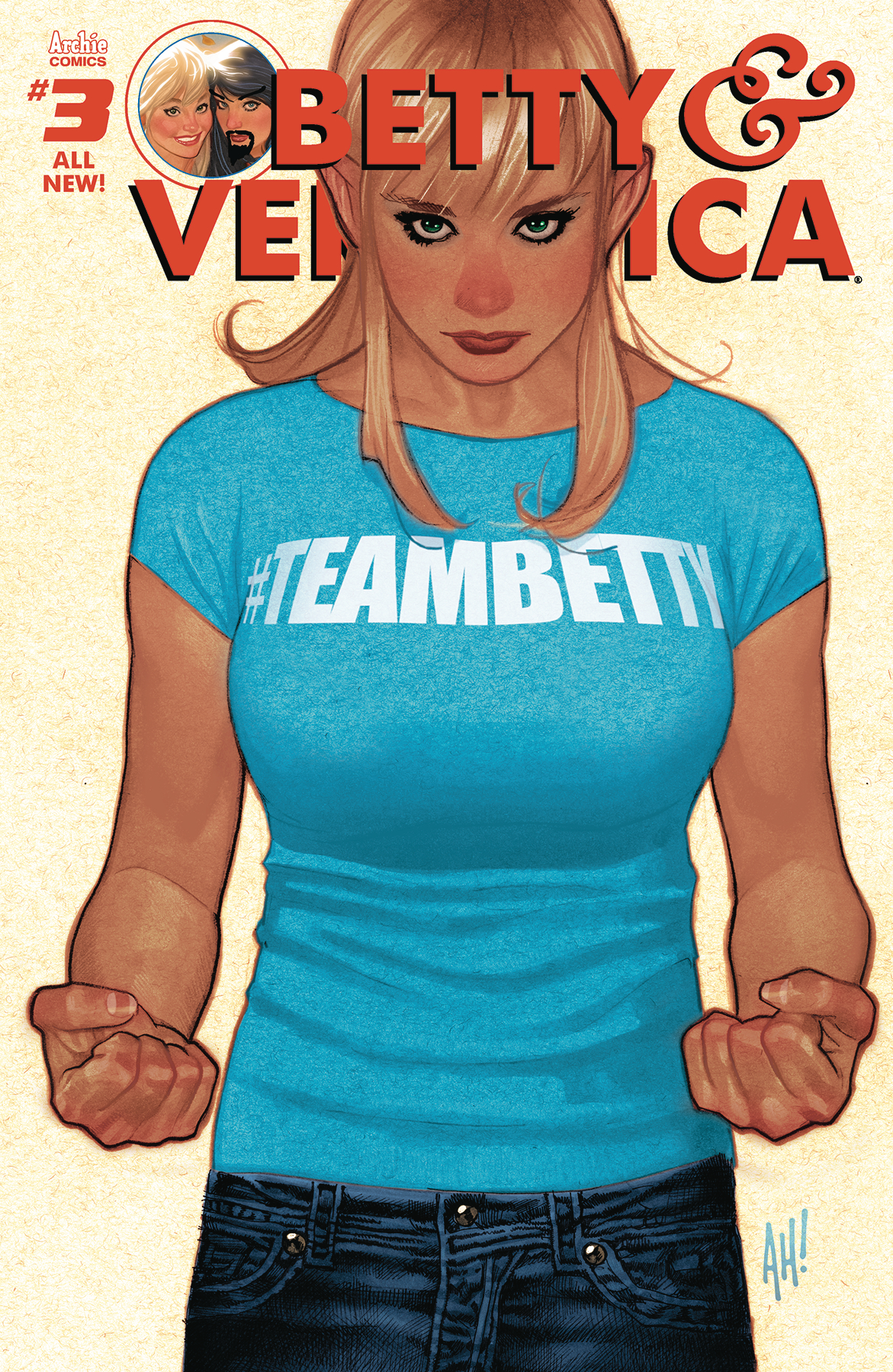 BETTY & VERONICA #3 | Picked by Dave
(W) Adam Hughes (A/CA) Adam Hughes
All Heck breaks loose in Riverdale as the final act of "Betty Versus Veronica" reaches its combustible conclusion! The streets of Riverdale run red under the rockets' red glare and no one will ever be the same!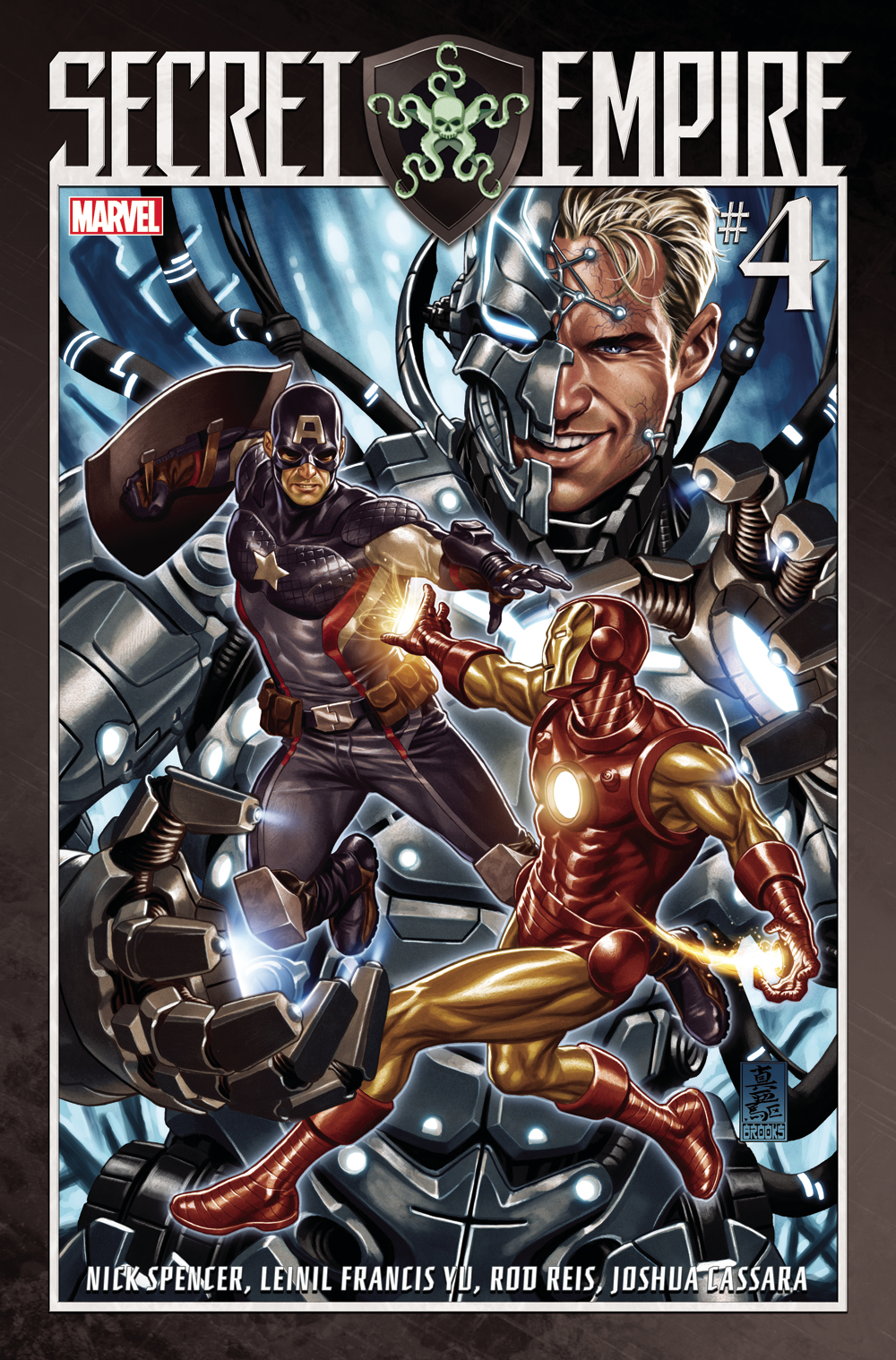 SECRET EMPIRE #4 | Picked by Adam
(W) Nick Spender (A) Leinil Francis Yu, Rod Reis (CA) Mark Brooks
There is a power that can either save the world or doom it! Both Steve Rogers and the heroes arrayed against him need this power! But unfortunately for all of them, the key to possessing this power lies in the hands of the unstoppable Ultron! LIVE IN X-CITING TIMES! SECRET EMPIRE!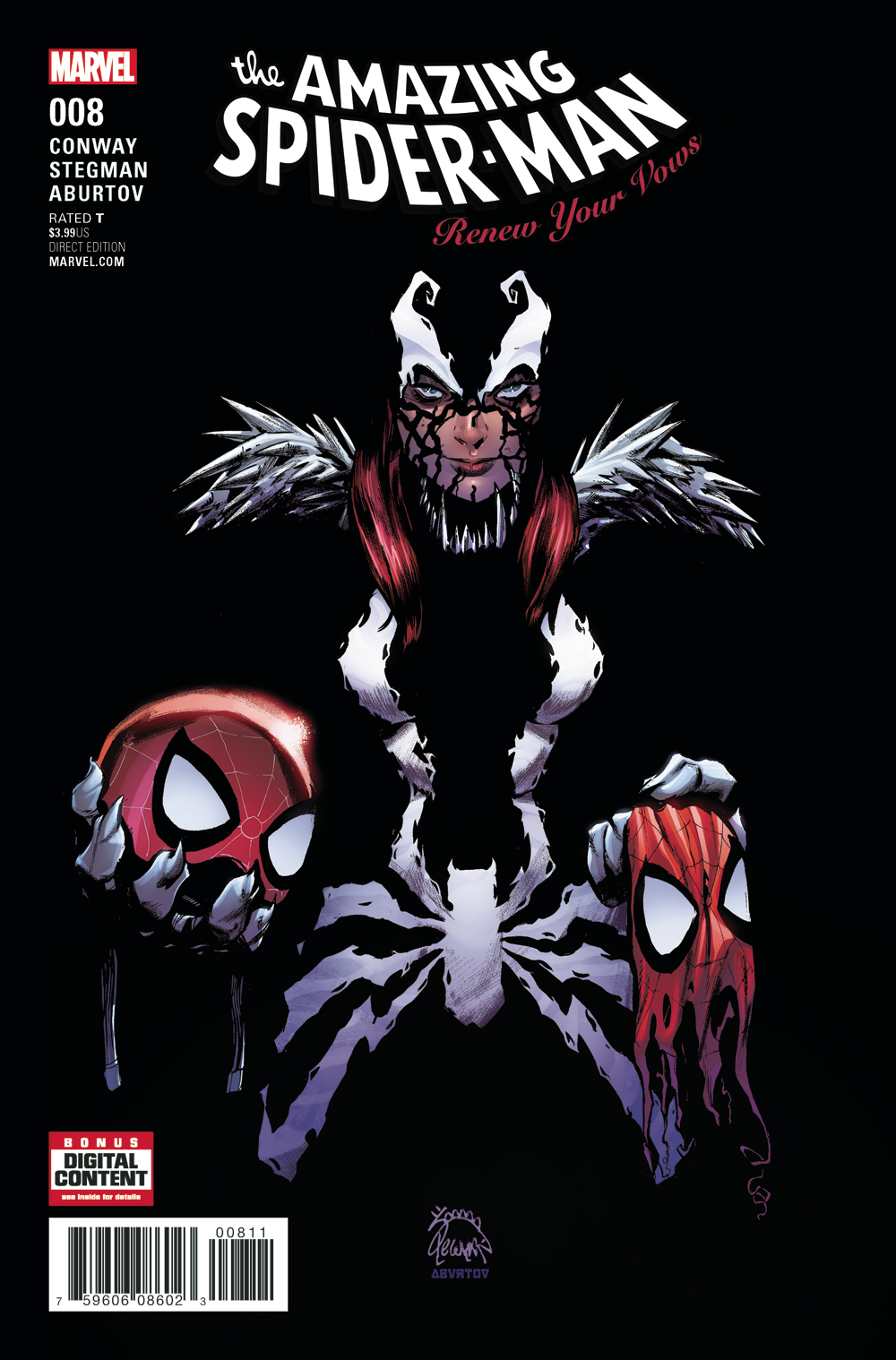 AMAZING SPIDER-MAN: RENEW YOUR VOWS #8 | Picked by Adam
(W) Gerry Conway (A/CA) Ryan Stegman
• Mary Jane Watson-Parker has been saving the day as Spinneret, but at the cost of some of her husband's powers. So she's going to try something new...
•  That's right, MARY JANE VENOM. It's on!