October is Horror Month at Pittsburgh Comics!!!
All month long, double points on all Horror Themed Graphic Novels!!!
Latest Posts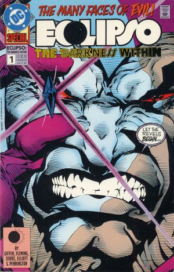 In honor of the great Eclipso, there will be a special Eclipse sale. During the actual eclipse, because we are getting an 85% eclipse: All back issues 85% off. But only during the eclipse. To appease Eclipso. Held items excluded.