May is Star Wars Month at Pittsburgh Comics!!!
All month long, double points on all Star Wars Graphic Novels!!!
Latest Posts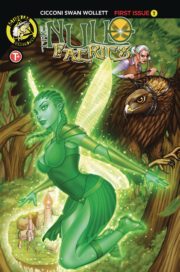 Join us Wednesday evening for a signing with Chad Cicconi and Sorah Suhng for Action Lab's Null Faeries! We will have issue #1 and #2 on hand. Talk to them about the book!