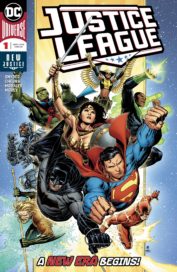 JUSTICE LEAGUE #1 | Picked by Josh & Adam
(W) Scott Snyder (A) Mark Morales (A/CA) Jim Cheung
"THE TOTALITY" part one! A brand-new era begins here! Comics legends Scott Snyder and Jim Cheung launch the Justice League into a cosmos-shaking mystery that will draw out their most terrible foes...in ways our heroes couldn't possibly imagine! In this debut issue, Martian Manhunter struggles to protect the team from an incoming threat that will shatter the world as they know it, while a familiar face strikes out on a dark path...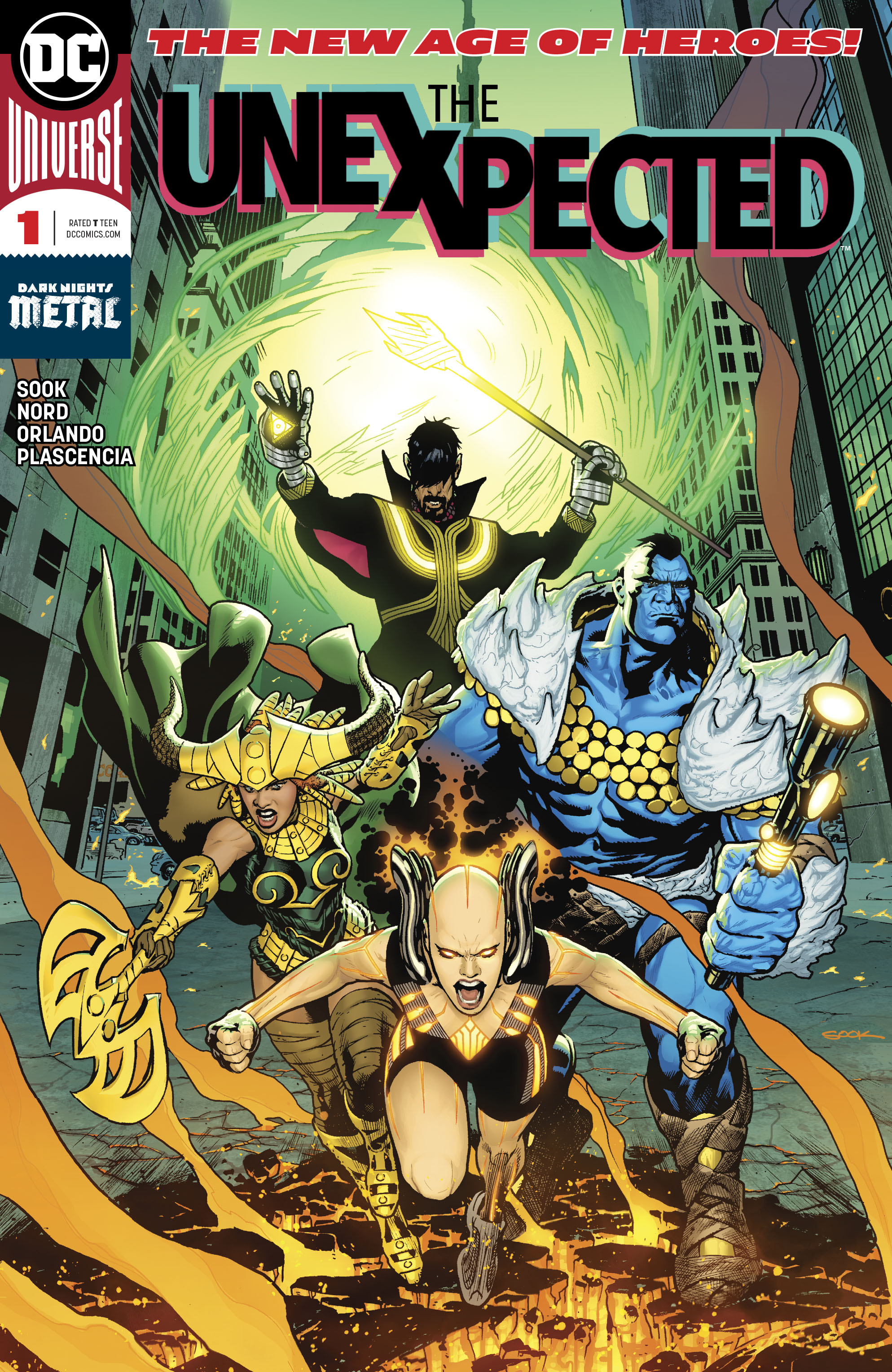 UNEXPECTED #1 | Picked by Colin
(W) Steve Orlando (A) Cary Nord (A/CA) Ryan Sook
In the aftermath of DARK NIGHTS: METAL, the DC Universe has been forever changed as new heroes are called out of the shadows. Amid this all is Janet Fals...Firebrand! Once a paramedic dedicated to saving lives, she must now start a fight once every 24 hours to feed the Conflict Engine that's replaced her heart. But Janet's heart isn't just a curse-it's a beacon, drawing out both the mysterious Neon the Unknown and the seductive, malevolent Bad Samaritan. One of them wants to cut out her heart, the other wants to save it-but neither of them knows the true danger hidden within that will kick off a superhero manhunt ranging from Thanagar to the deepest heart of the Dark Multiverse!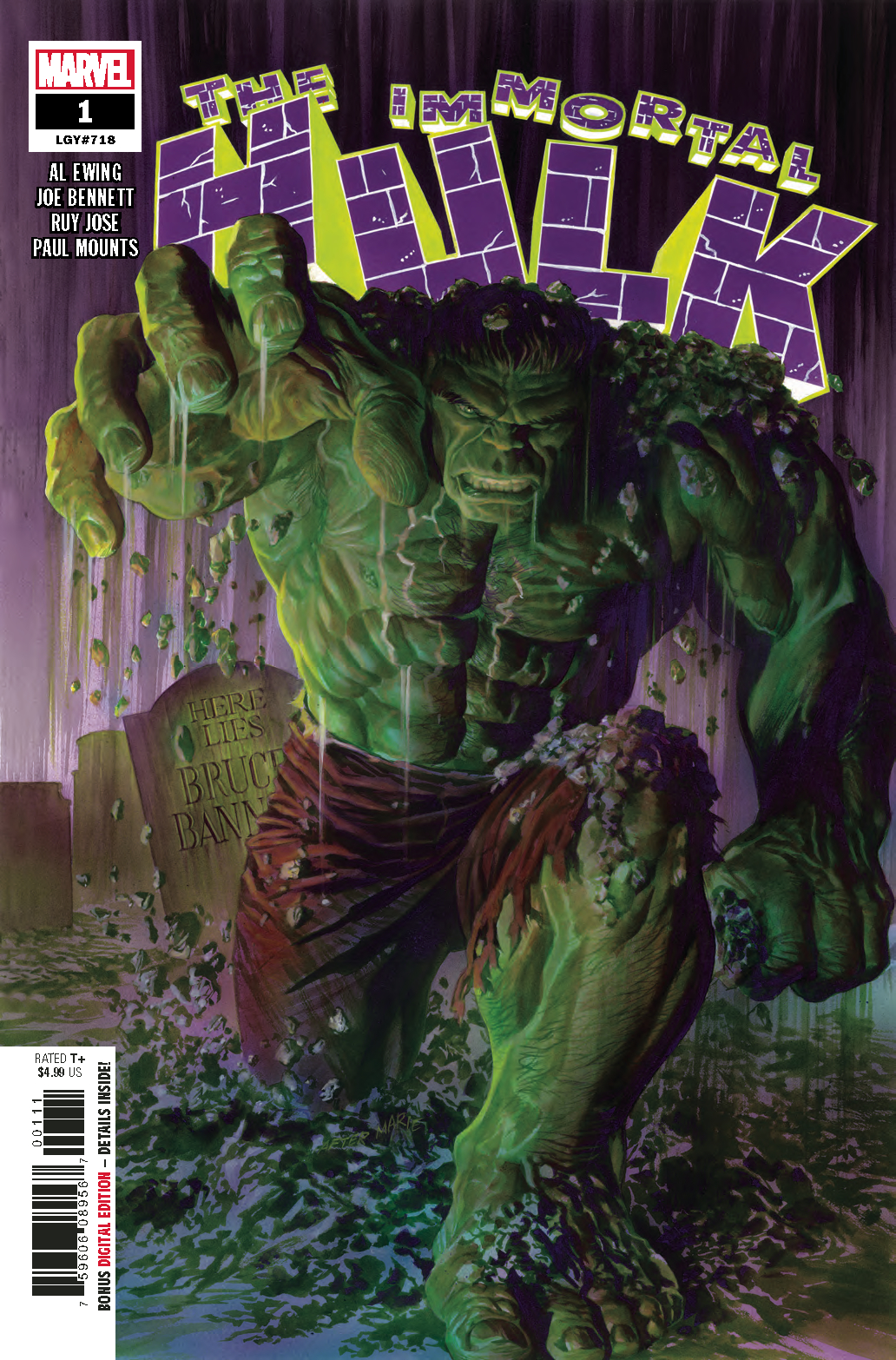 IMMORTAL HULK #1 | Picked by Colin
(W) Al Ewing (A) Joe Bennett (CA) Alex Ross
HORROR HAS A NAME.
You'd never notice the man. He doesn't like to be noticed. He's quiet. Calm. Never complains. If someone were to walk up and shoot him in the head... all he'd do is die.
Until night falls. And someone else gets up again.
The man's name is Banner.
The horror is THE IMMORTAL HULK.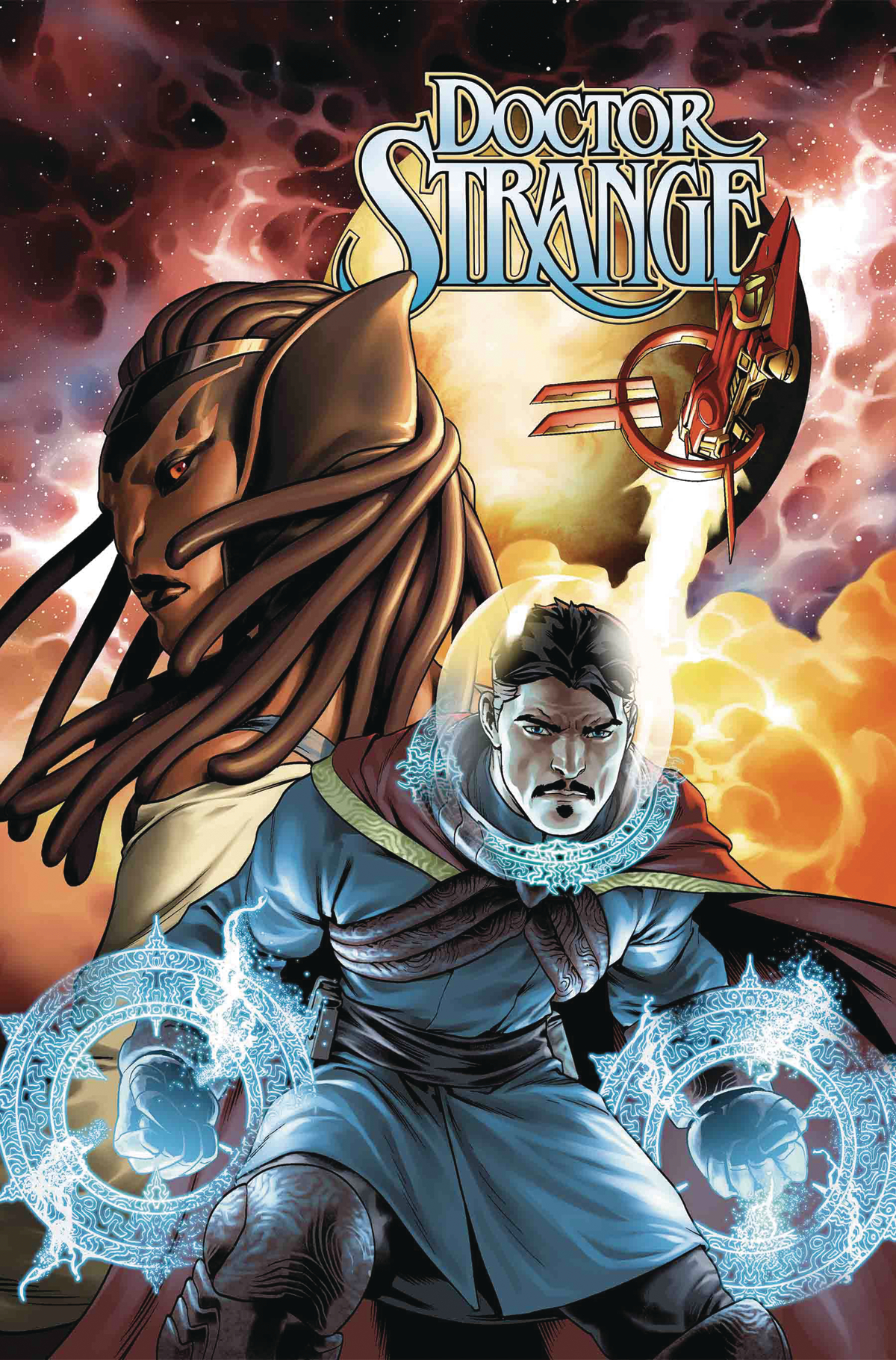 DOCTOR STRANGE #1 | Picked by Colin
(W) Mark Waid (A/CA) Jesus Saiz
NEW SPELLS, ALLIES & ENEMIES IN THIS NEW SERIES FROM MARK WAID & JESUS SAIZ!
SORCERER SUPREME...OF THE  GALAXY!
The Eye of Agamotto is closed! Doctor Stephen Strange has lost his connection to the Earth's arcane power, and he can't wait to recover while nightmares press against the seams of our reality. Tony Stark offers a 21st-century solution: When astral travel fails, try astronautical travel. Enter Doctor Strange: Space-Explorer Supreme! New spells, allies and enemies - new and old - await Strange beyond the stars, along with corners and secrets of the Marvel Universe seen here for the first time! Space is endless, but time is short. After years of threats, Stephen's bill for magic use is coming due - who will come to collect?!
BATMAN PRELUDE TO THE WEDDING NIGHTWING VS HUSH #1 | Picked by Josh & Adam
(W) Tim Seeley (A) Travis Moore (CA) Rafael Albuquerque
Dick Grayson has a lot of responsibility. Being the original partner to Batman, he's the natural choice to be Bruce Wayne's best man. So if anyone has to get to the wedding, it's going to be him. Too bad Hush has other plans-and maybe Bruce Wayne does, too!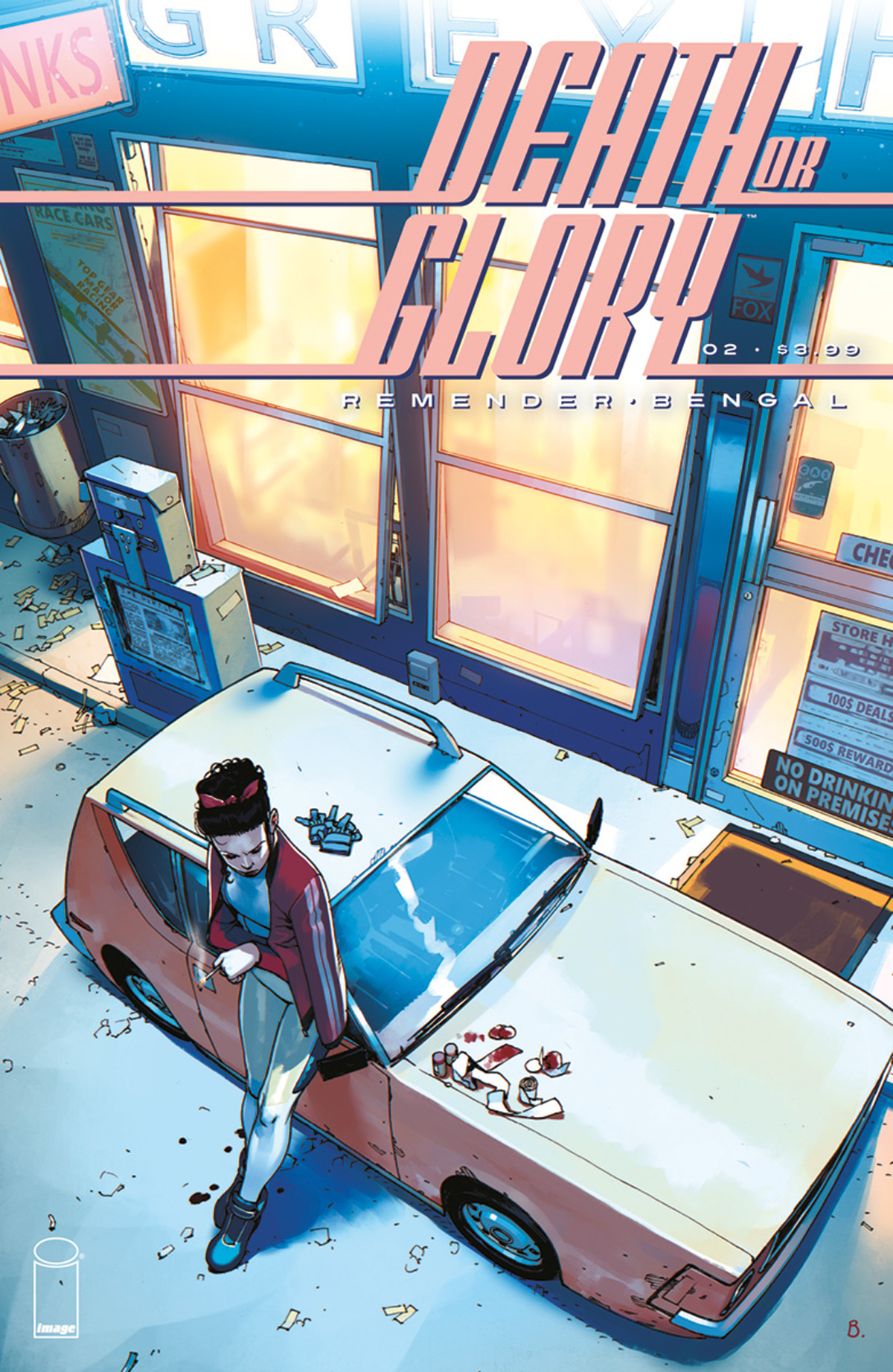 DEATH OR GLORY #2 | Picked by Josh
(W) Rick Remender (A/CA) Bengal
Hot off the heels of a heist run on her ex's criminal empire, Glory realizes just what it is she stole... and how much trouble she's in now.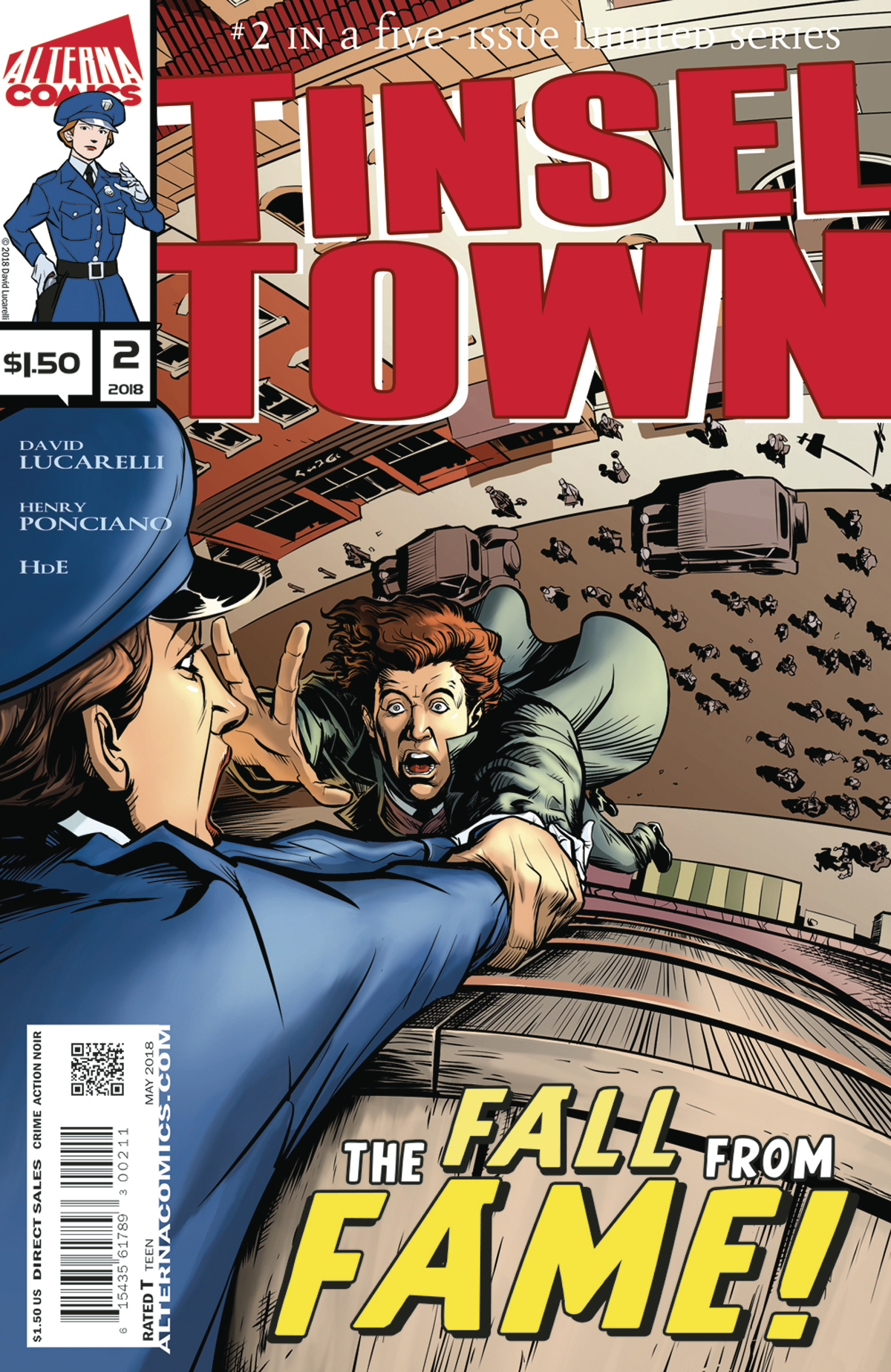 TINSELTOWN #2 | Picked by Adam
(W) David Lucarelli (A/CA) Henry Ponciano
Abigail's first day proves to be a matter of life and death as she finds out that a movie studio after dark can be filled with real danger! Tinseltown is perfect for fans of crime noir stories filled with action and mystery!