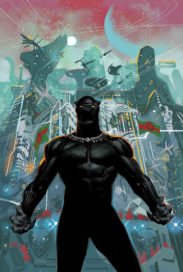 BLACK PANTHER #1 | Picked by Colin
(W) Ta-Nehisi Coates (A/CA) Daniel Acuna
A NEW DIRECTION FROM TA-NEHISI COATES & DANIEL ACUñA!
A bold new direction for the Black Panther! For years, T'Challa has fought off invaders from his homeland, protecting Wakanda from everything from meddling governments to long-lost gods. Now, he will discover that Wakanda is much bigger than he ever dreamed...
Across the vast Multiverse lies an empire founded in T'Challa's name. Readers caught a glimpse of it in MARVEL LEGACY #1. Now find out the truth behind the Intergalactic Empire of Wakanda!
Ta-Nehisi Coates welcomes aboard fan-favorite artist Daniel Acuña for a Black Panther story unlike any other!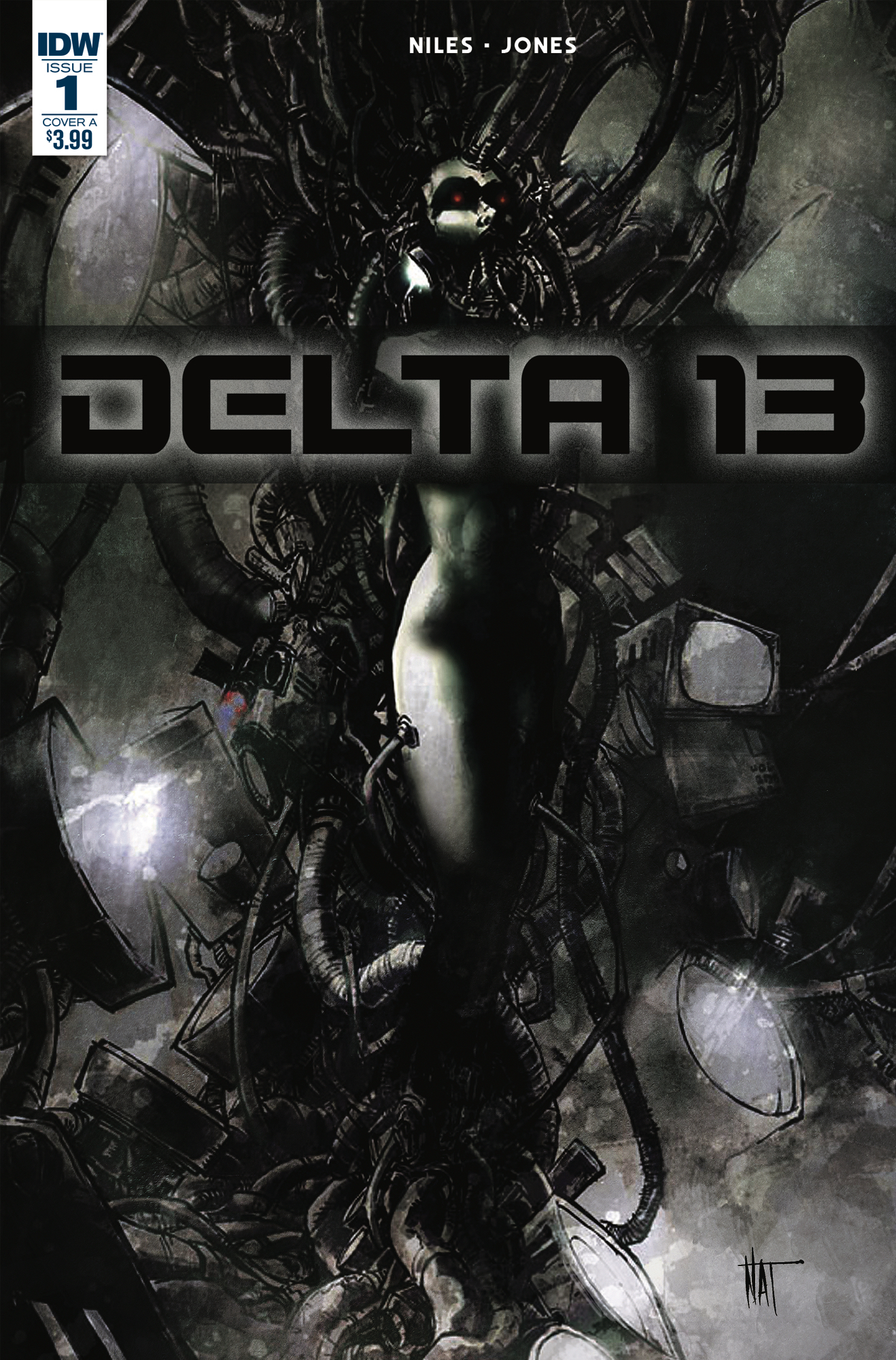 DELTA 13 #1 | Picked by Colin
(W) Steve Niles (A/CA) Nat Jones
Who knows what mysteries lie deep in the asteroid belt? When a mysterious, huge, and previously undiscovered asteroid looms over their ship, a small crew of blue-collar workers discovers a terrifying threat unlike anything they've ever seen. Now, the crew must escape the asteroid, but even if they do, will they be able to escape each other and anything they bring back with them? A chilling and thrilling new tale from writer Steve Niles (30 Days of Night, The October Faction) and artist Nat Jones (Frank Frazetta's Death Dealer)!
FLASH #47 | Picked by Colin & Josh
(W) Joshua Williamson (A/CA) Howard Porter
"FLASH WAR" part one! Barry Allen and Wally West... at war?! The long-rising tension between mentor and former sidekick is brought to a head when the Renegades of the 25th century come to claim Iris West for the murder of Eobard Thawne... but that's only the beginning of a plot that will change the future of The Flash forever! By the end, it will be Flash versus Flash in a mythology-shaking event!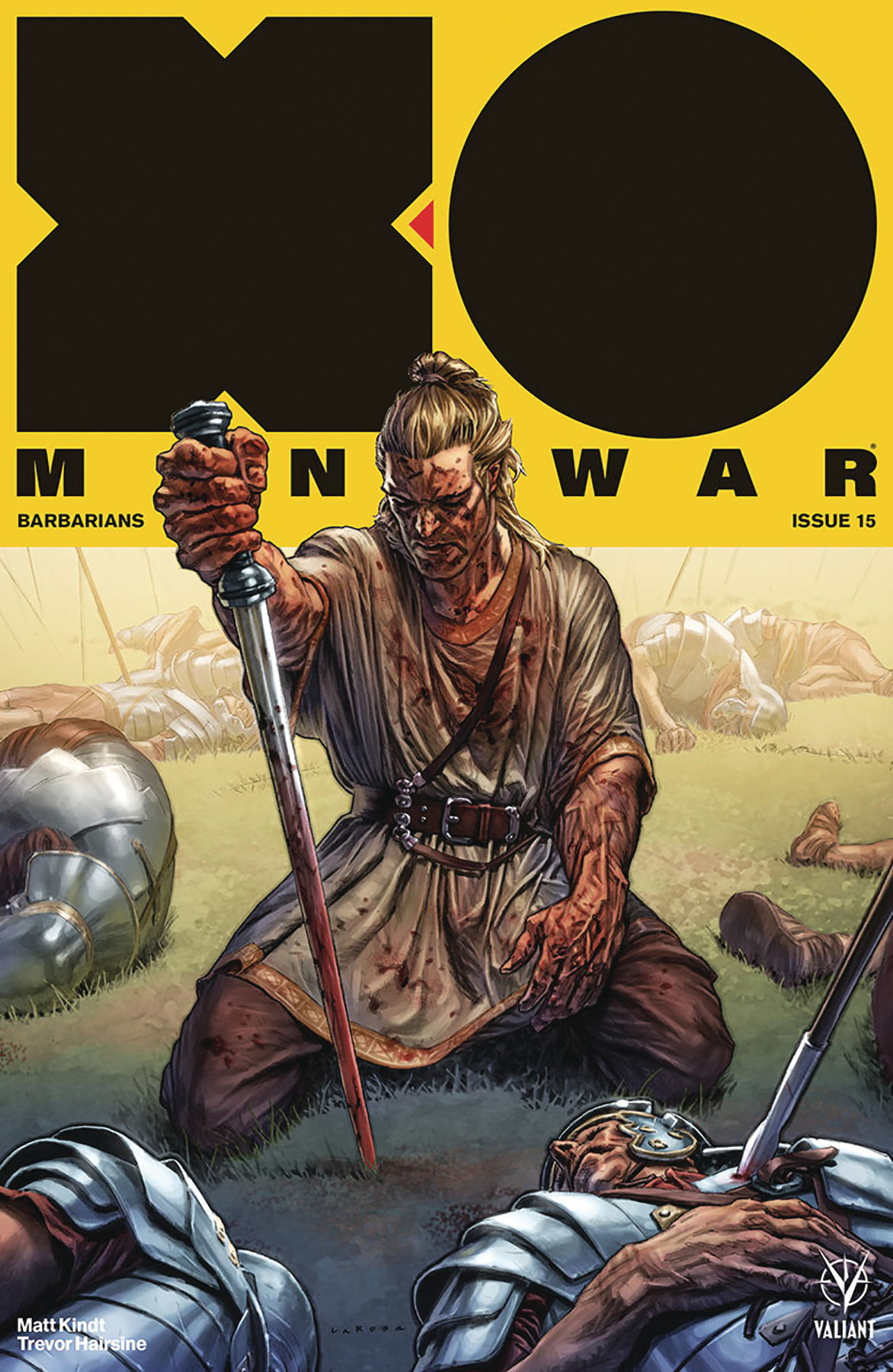 X-O MANOWAR #15 | Picked by Josh
(W) Matt Kindt (A) Trevor Hairsine (CA) Lewis LaRosa
ALL-NEW ARC! ALL-NEW JUMPING-ON POINT! "BARBARIANS" - PART ONE!
As HARBINGER WARS 2 besieges the Valiant Universe - and X-O Manowar along with it - Aric of Dacia cannot escape the flames that now threaten his future...or the shadows that cloud his past. Before space... Before the armor... Return to the apex of the Visigoth conquest as a younger, brasher Aric and a sword-wielding grifter set off on a continent-spanning quest for fortune, glory, and power! From the bloodstained sands of the gladiatorial arena to the dunes of the Arabian Desert, meet the man who would become the warrior-king of an alien civilization - and our own world's most powerful hero - as he sets out to seize his destiny once upon a time in a land of faraway kings and unrepentant conquerors!
Jump on board one of the most acclaimed series in comics here as visionary creators Matt Kindt and Trevor Hairsine - the best-selling team behind DIVINITY - reunite for a thrilling, four-part melee of blood and steely-eyed daring at the height of the barbarian age with a brutal new chapter in the epic saga of X-O Manowar!
SUPER SONS #16 | Picked by Josh, Adam, & Pat
(W) Peter J. Tomasi (A) Carlo Barberi, Art Thibert (CA) Jorge Jimenez
"END OF INNOCENCE" part two! The epic battle between the Super Sons and Kid Amazo crashes to a close, and Superboy and Robin must decide how to pick up the pieces of the disastrous Amazo Project. The Super Sons face tomorrow in this latest chapter of their journey together!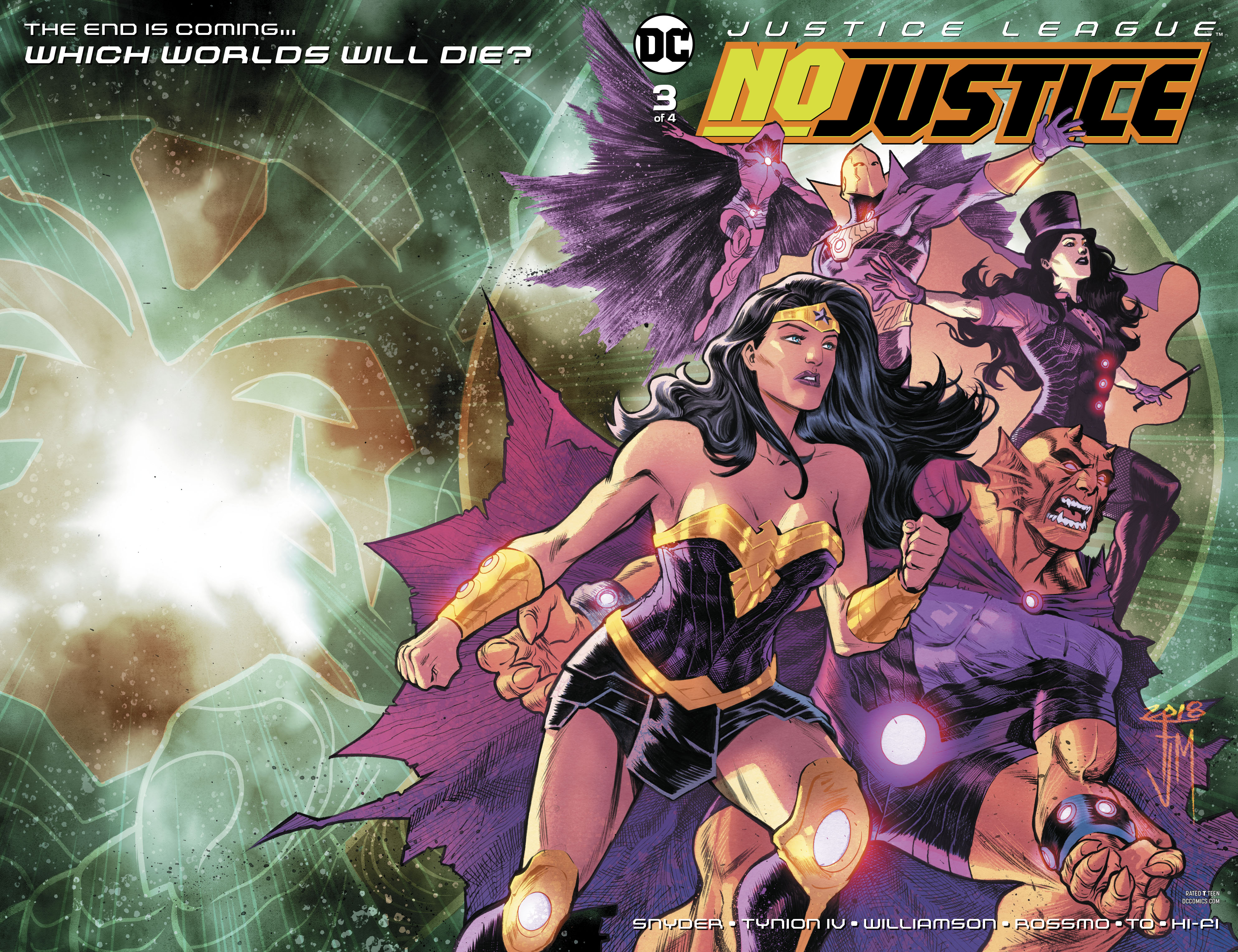 JUSTICE LEAGUE: NO JUSTICE #3 | Picked by Adam & Pat
(W) Scott Snyder, James TynionIV, Joshua Williamson (A) Marcus To (A/CA) Francis Manapul
Starfire makes a crushing discovery, Beast Boy uncovers a shocking betrayal, and Cyborg and Wonder Woman are forced to make decisions that will have devastating repercussions for all four teams... and potentially for those they left behind on Earth.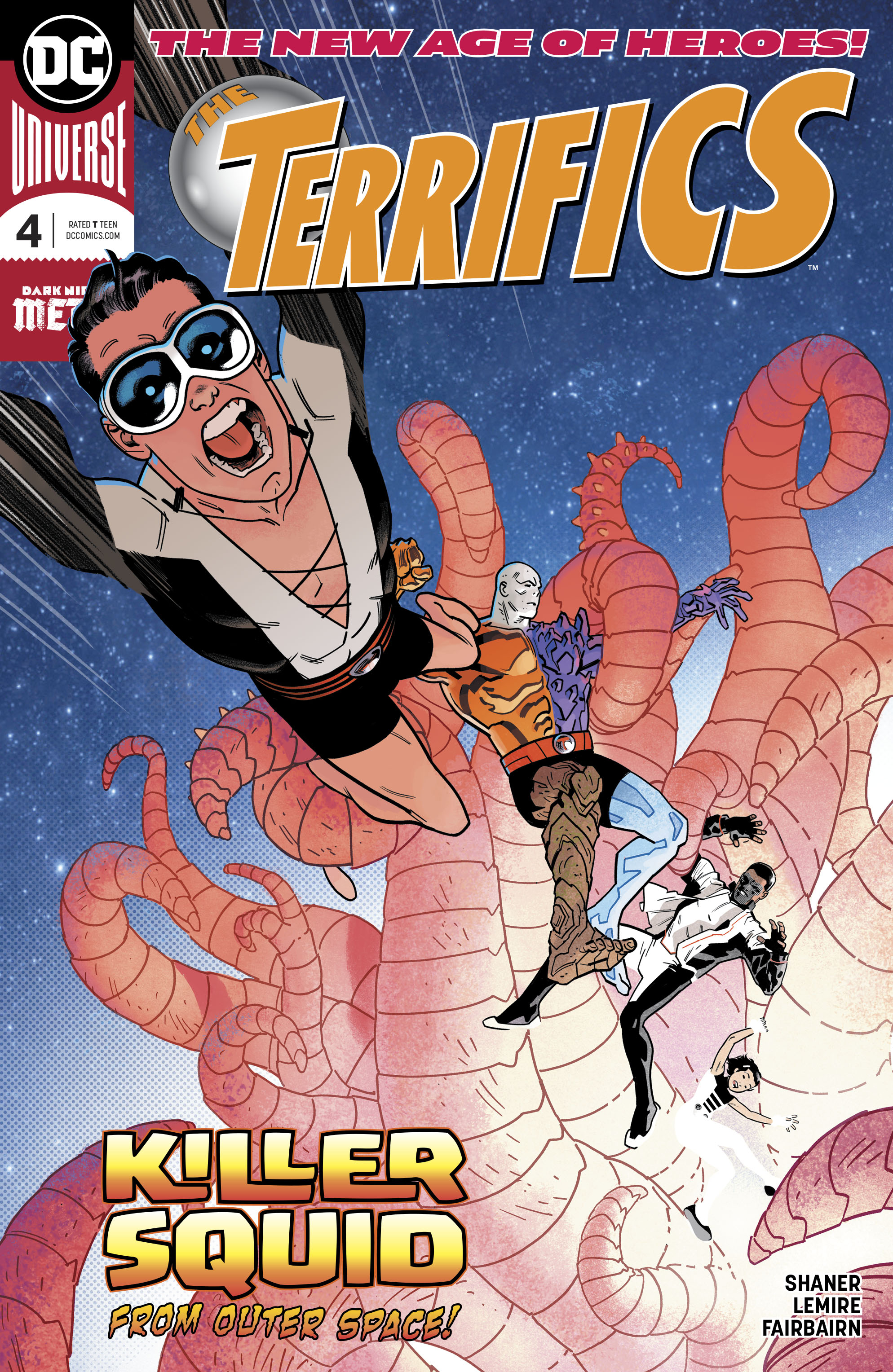 TERRIFICS #4 | Picked by Adam
(W) Jeff Lemire (A/CA) Evan Shaner
"THE GIRL FROM BGZTL"! Return with the Terrifics to the Phantom World! As our heroes continue their trek through the multiverse (dark or otherwise) to find a cure for the condition that binds them together, their journey brings them to the home planet of Phantom Girl. This is one tearful reunion you do not want to miss! Plus, a giant space squid attacks! That's right, a giant space squid!
MOON KNIGHT #195 | Picked by Pat
(W) Max Bemis (A) Paul Davidson (CA) Becky Cloonan
BEWARE THE COLLECTIVE!
•  MOON KNIGHT faces one of his most unusual foes yet, a multi-limbed amalgamation of bodies known as THE COLLECTIVE!
•  What monstrous science could have led to this unholy creature's creation? What, indeed, is being taught at universities these days?
•  We know schools have their cliques, but this is ridiculous!