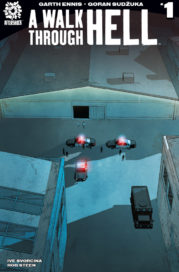 WALK THROUGH HELL #1 | Picked by Colin
(W) Garth Ennis (A) Goran Sudzuka (CA) Andy Clarke
So these two FBI agents walk into a warehouse...
Special Agents Shaw and McGregor handle the routine cases nowadays, which is just the way Shaw likes it. She's pushing 40, a borderline burnout, the ghastly memories of her last investigation still clinging like shadows. McGregor is younger, more dedicated, hanging onto some measure of idealism whatever the world might throw at him.
When two fellow agents go missing inside a Long Beach warehouse, Shaw and McGregor are sent to investigate. But what they find waiting is far from routine, as the local police have already discovered to their cost. Before the night is out, our heroes will encounter terror beyond their most appalling nightmares-in a place where the night may never end at all.
A new kind of horror story for modern America, written by Garth Ennis (Preacher, The Boys, Crossed) and drawn by Goran Sudzuka (Y: The Last Man, Hellblazer)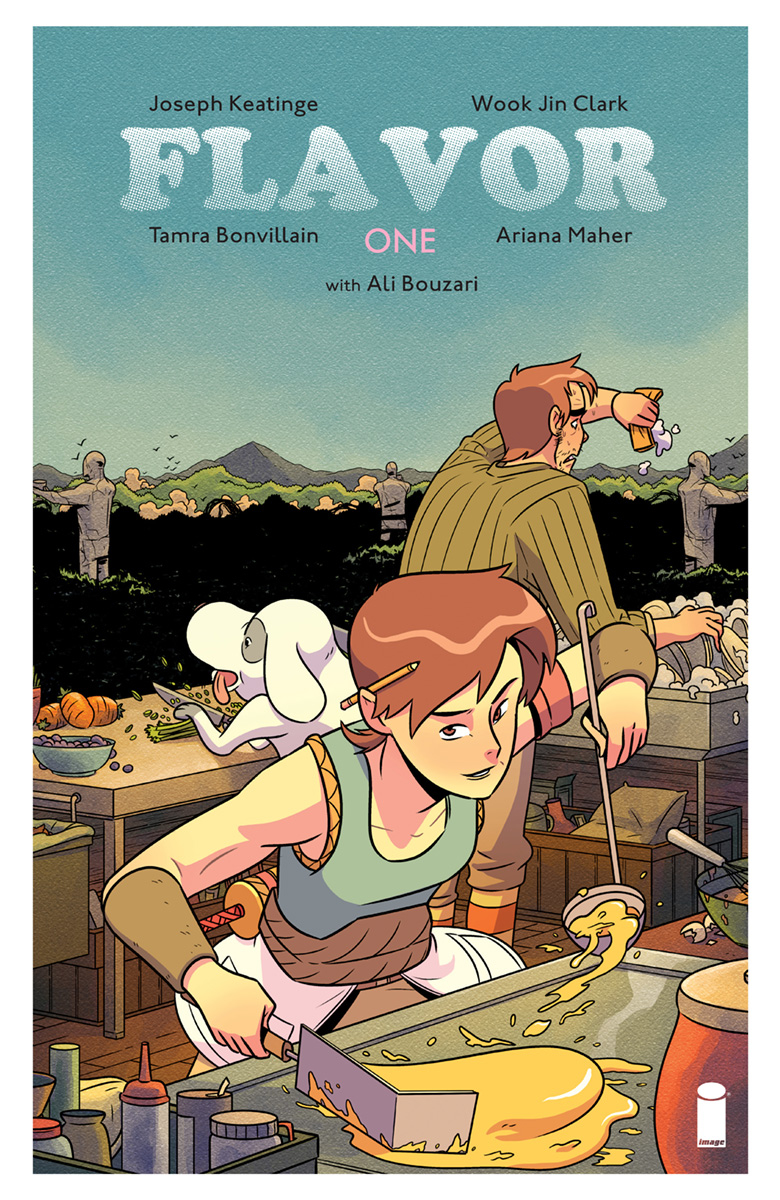 FLAVOR #1 | Picked by Colin
(W) Joseph Keatinge (A/CA) Wook Jin Clark
SERIES PREMIERE! Within a strange walled city, an unlicensed chef discovers a mystery that threatens to end it all. Join JOSEPH KEATINGE (GLORY, SHUTTER) and WOOK JIN CLARK (Adventure Time: The Flip Side) on this culinary epic adventure-FLAVOR-where chefs are the ultimate celebrity and food is the most valued commodity. The high-stakes competition of Hunger Games collides with the lush, MIYAZAKI-esque worldbuilding in this delectable new ongoing series featuring culinary consulting and bonus content by ALI BOUZARI, renowned food scientist and author of the IACP Award-winning cookbook Ingredient: Unveiling the Essential Elements of Food.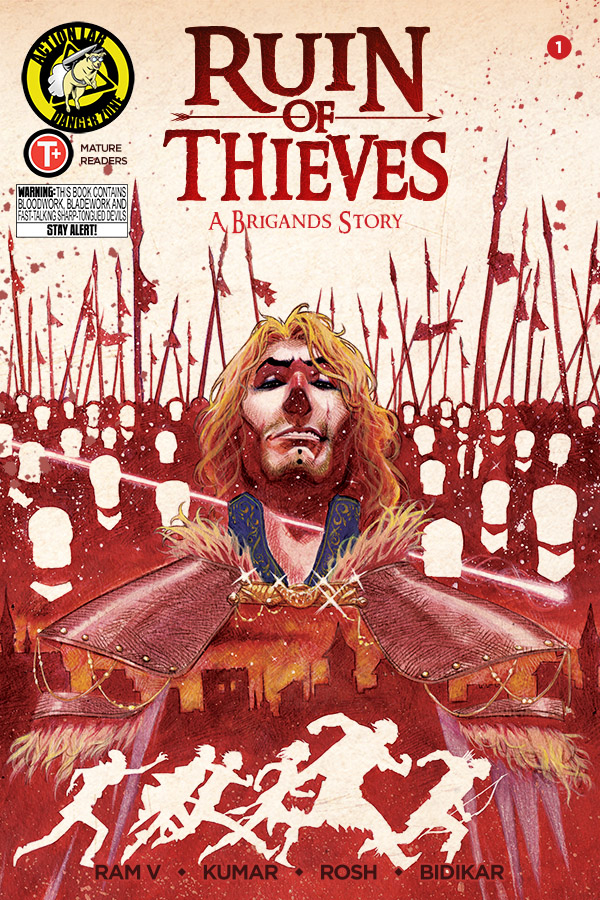 RUIN OF THIEVES BRIGANDS #1 | Picked by Colin
(W) Ram V. (A/CA) Sumit Kumar
The Myros Comet passes overhead, setting the night ablaze, a spark to a tinderbox of political forces vying for its power. As the first flames of conflict begin to lick at their heels, our heroes, led by the infamous Stilian "Blackheart" Desault, find themselves on the smuggler's isle of Rekik. And, for all their efforts at keeping their heads low, trouble seems to have a knack of tightening the noose around their necks.
SUPERMAN SPECIAL #1 | Picked by Josh
(W) Ian Flynn, Patrick Gleason, Mark Russell (A) Scott Godlewski, Bryan Hitch, Kaare Andrews (CA) Jorge Jimenez
"THE PROMISE"! Superman's world is about to change in a big way, but before it does, the Man of Steel has some unfinished business to attend to...on Dinosaur Island! Superman and a forgotten soldier of the past take one last trip together into the abyss of tomorrow, as Captain Storm now stands face-to-face with the world of today! This extra-sized special also features stories by writers Mark Russell and Ian Flynn with art by Kaare Andrews and Bryan Hitch!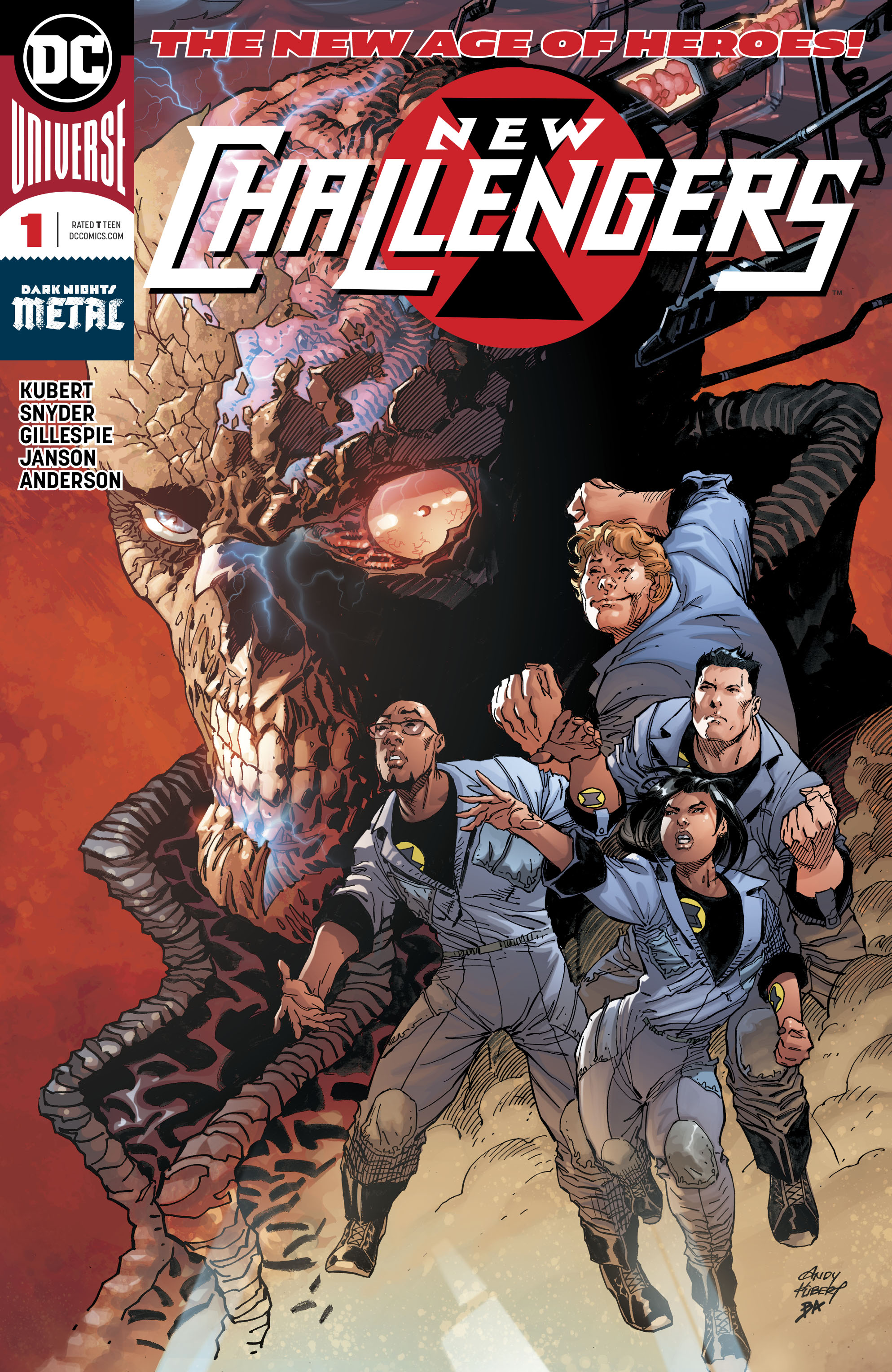 NEW CHALLENGERS #1 | Picked by Josh
(W) Scott Snyder, Aaron Gillespie (A) Klaus Janson (A/CA) Andy Kubert
From the pages of DARK NIGHTS: METAL! Challengers Mountain has returned to the DC Universe and chosen a new team of explorers! Five misfit strangers are given a second chance at life, but only if they obey the orders of the mysterious Professor and execute deadly missions in the most unexplored corners of the multiverse! And if the new Challengers of the Unknown fail...it will be more than just their own lives that hang in the balance!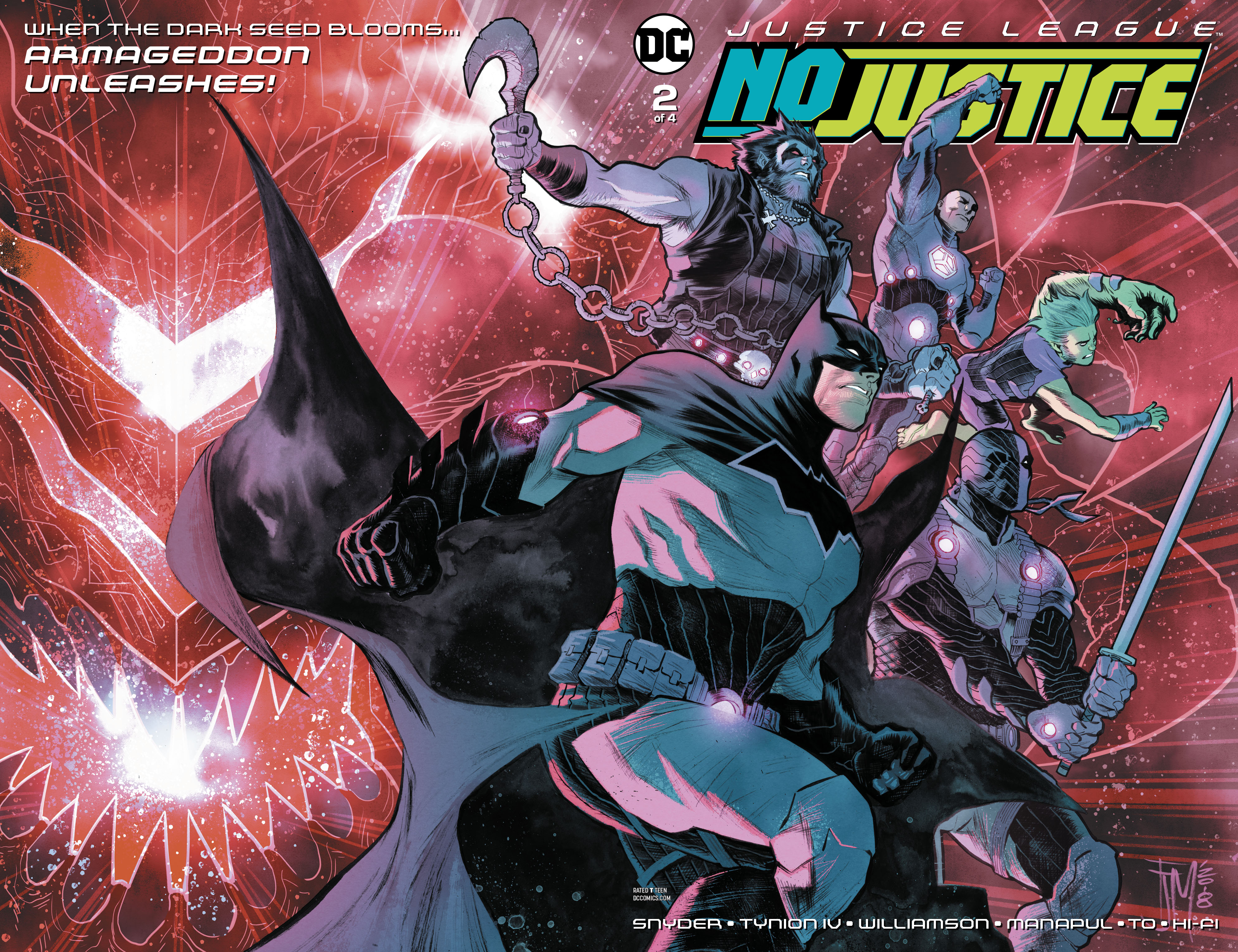 JUSTICE LEAGUE: NO JUSTICE #2 | Picked by Josh
(W) Scott Snyder, James TynionIV, Joshua Williamson (A) Marcus To (A/CA) Francis Manapul
The teams arrive at Brainiac's home world to find it already in chaos. Only by splitting up and journeying to the four cosmic trees of Colu will they have any hope of saving the planet...but what's waiting for them will test the true mettle of their new alliances!