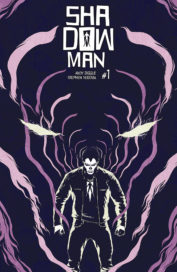 SHADOWMAN #1 | Picked by Josh
(W) Andy Diggle (A) Stephen Segovia (CA) Raul Allen
DON'T FEAR YOUR DEMONS. FIGHT THEM. Orphaned as a child and raised on the margins of society, Jack Boniface never knew his place in the world. Until he discovered it waiting for him...in a darkness far older than the reign of men...
Unbeknownst to him, Jack was fated to become the next in a long lineage of Shadowmen - mortals bound to violent voodoo spirits of immense power - that could safeguard our world against incursions from realms beyond.
For years, he struggled to control the loa's murderous urges - a battle he eventually lost. But now, after years of self-imposed exile, the man once known as Shadowman is returning home to sharpen the weapon within...and unleash a reckoning on the evils of our world that will soon send shockwaves through heaven and hell alike...
In the epic tradition of X-O MANOWAR and BLOODSHOT REBORN, Shadowman storms to the forefront of the Valiant Universe- more powerful, more terrifying, and more relentless than ever before - in an adrenaline-fueled ongoing series from superstar writer Andy Diggle (Green Arrow: Year One, The Losers) and high-octane artist Stephen Segovia (Action Comics)!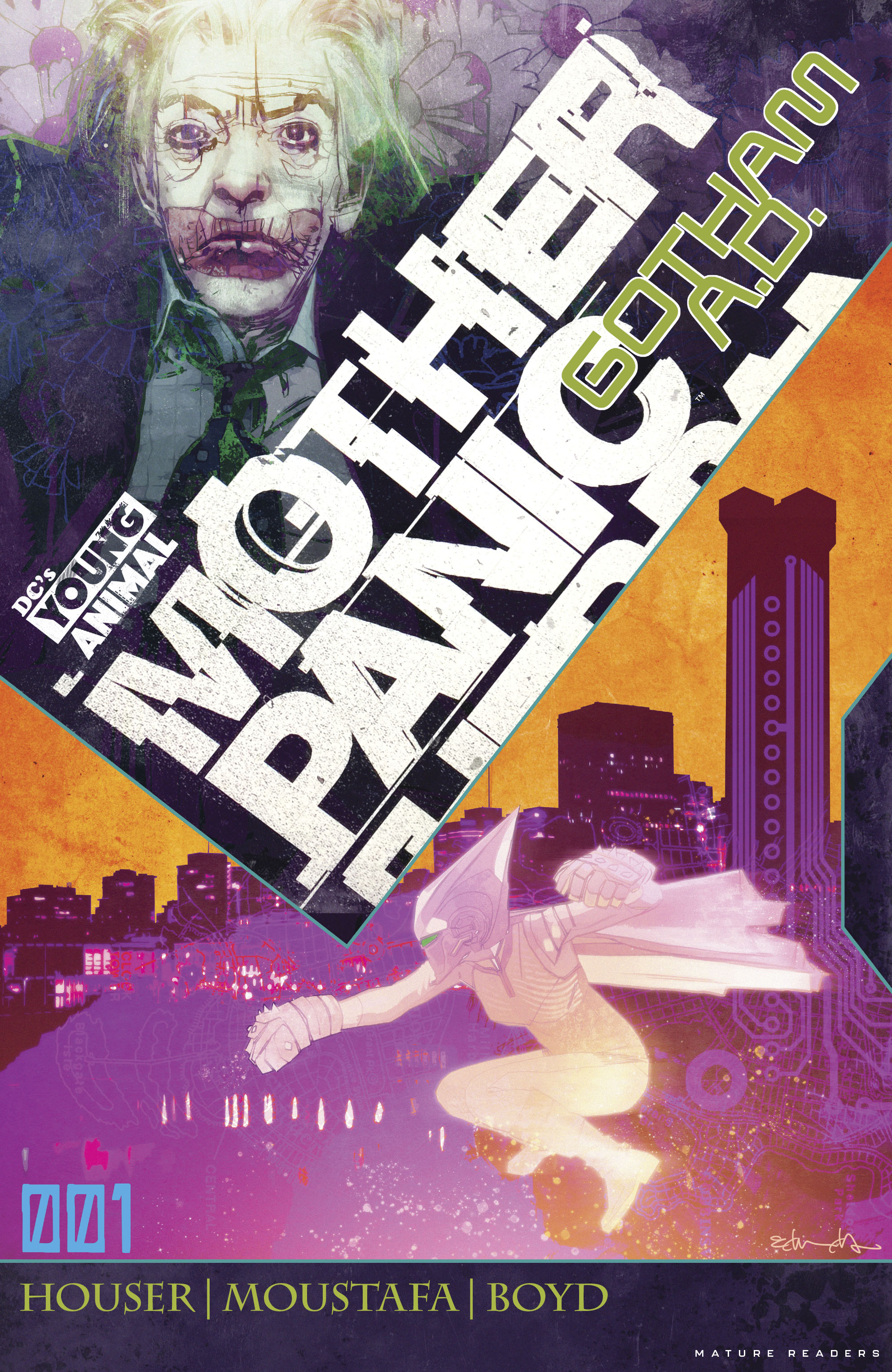 MOTHER PANIC: GOTHAM A.D. #1 | Picked by Josh
(W) Jody Houser (A) Ibrahim Moustafa (CA) Tommy Lee Edwards
After the fallout of MILK WARS, Violet Paige finds herself in a Gotham City unlike any we have seen before. Ten years into the future, in a world without a Batman, Gotham City has been taken over by the Collective, with Gala acting as Head of Citystate. In a high-tech town with zero tolerance toward caped crusaders and masked vigilantes (except for those designed by Gala and her association of aristocratic artisans), what's a woman who has vowed vengeance to do? And what's happened to her mother, Rebecca Paige? Perhaps The Joker, now a sad clown who makes balloon toys shaped like tommy guns and machetes on the abandoned Gotham docks, has the answers. Find out for yourself as Mother Panic returns to a different Bat-time, different Bat-channel.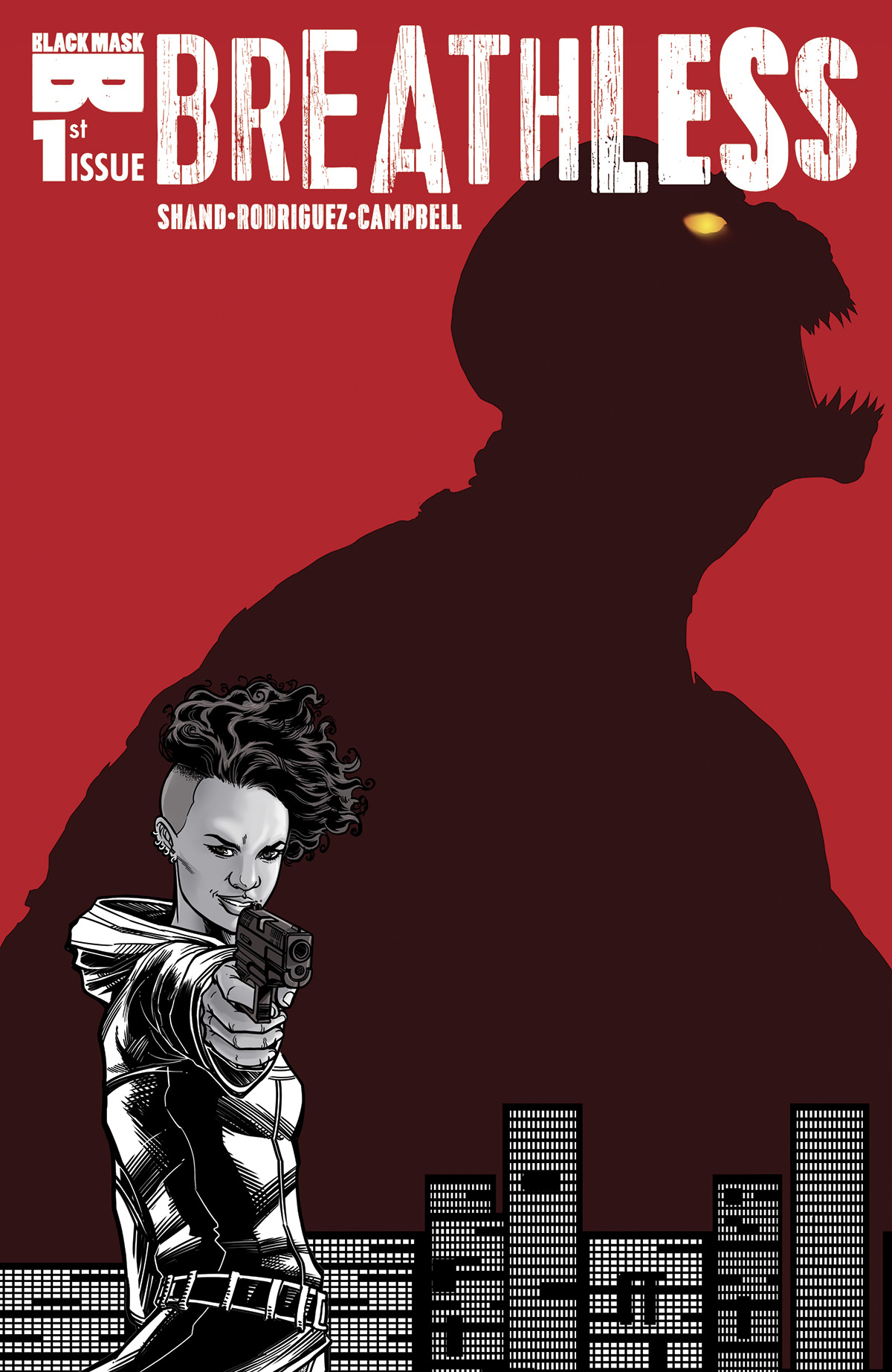 BREATHLESS #1 | Picked by Colin
(W) Patrick Shand (A) Renzo Rodriguez
It's Buffy the Vampire Slayer if the villains were big pharma. Scout Turner works as a cryptozoologist, examining and cataloguing supernatural creatures for scientific purposes. When she discovers the cure for asthma in the venom of a new breed of monster, she quickly finds herself on the run from Kenilworth Pharmaceuticals and the monsters that they've hired to kill her. With no one by her side but her clueless assistant, a morally ambiguous succubus, and her geriatric dog, Scout goes on the run... but in a world controlled by money and drugs, can she escape the reaching claws of a medical monopoly? From Pat Shand (Destiny NY, Guardians of the Galaxy) and Renzo Rodriguez (Hellchild) comes this healthcare horror story about the monsters creeping in the dark... human or otherwise.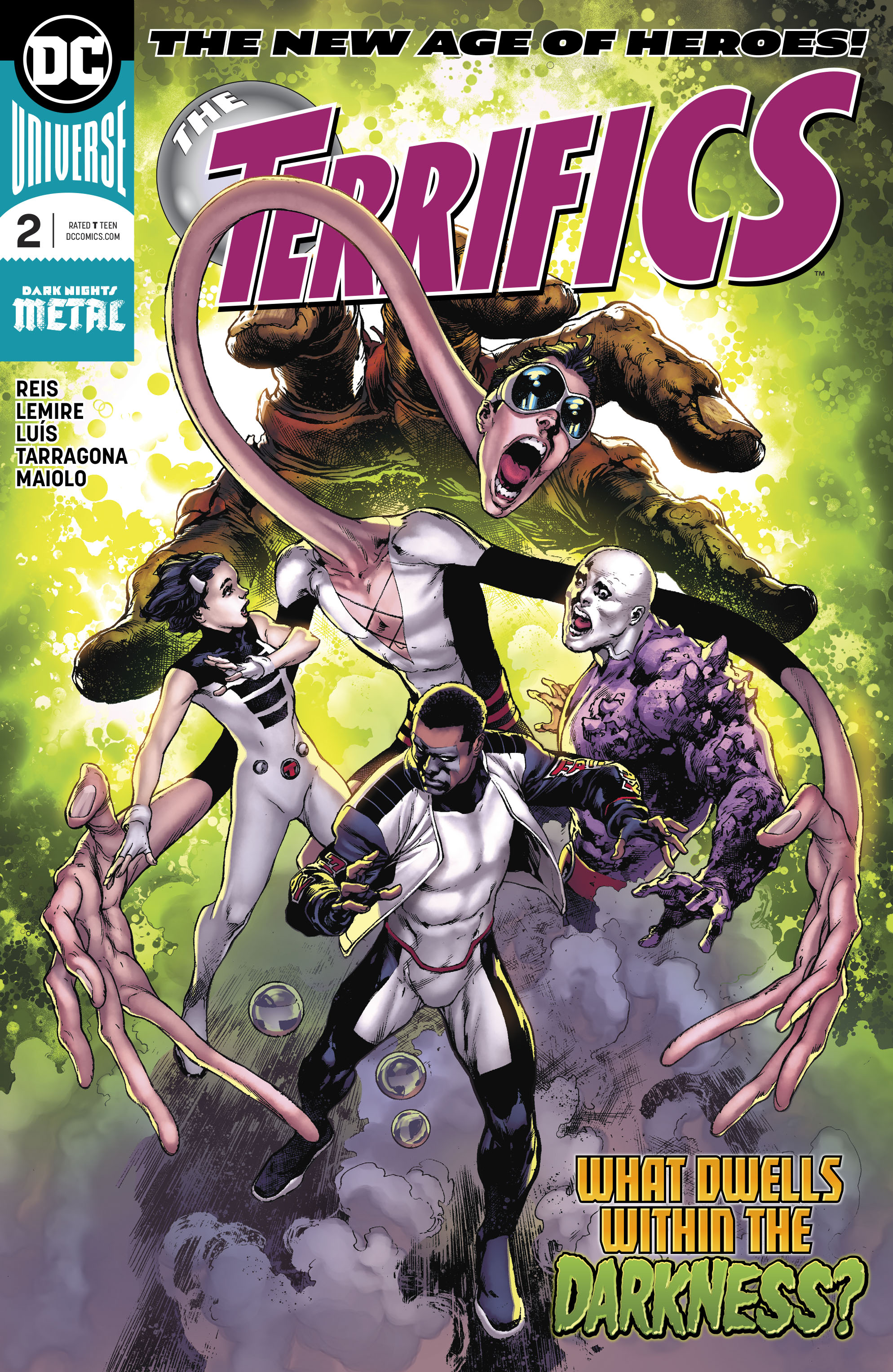 TERRIFICS #2 | Josh & Colin
(W) Jeff Lemire (A/CA) Ivan Reis, Joe Prado
"MEET THE TERRIFICS" part two! Tom Strong has disappeared, and the Terrifics have found his emergency beacon! But to save anyone else, Mr. Terrific, Metamorpho, Phantom Girl and Plastic Man must first save themselves from the Dark Multiverse they're trapped within-not to mention the gigantic alien monster they've been standing on this whole time!
DAREDEVIL #600 | Picked by Colin
(W) Charles Soule, Christos Gage (A) Ron Garney, Mike Perkins (CA) Dan Mora
MAYOR FISK Conclusion!
OVERSIZED ANNIVERSARY ISSUE!
Daredevil can see the new mayor's machinations coming together...but is he in time to stop them? Guest-starring both the heroes and villains of the New York City streets...this oversized anniversary issue has a surprise ending that will shake the city to its very core! Plus: a look at Foggy & Matt's relationship over the years!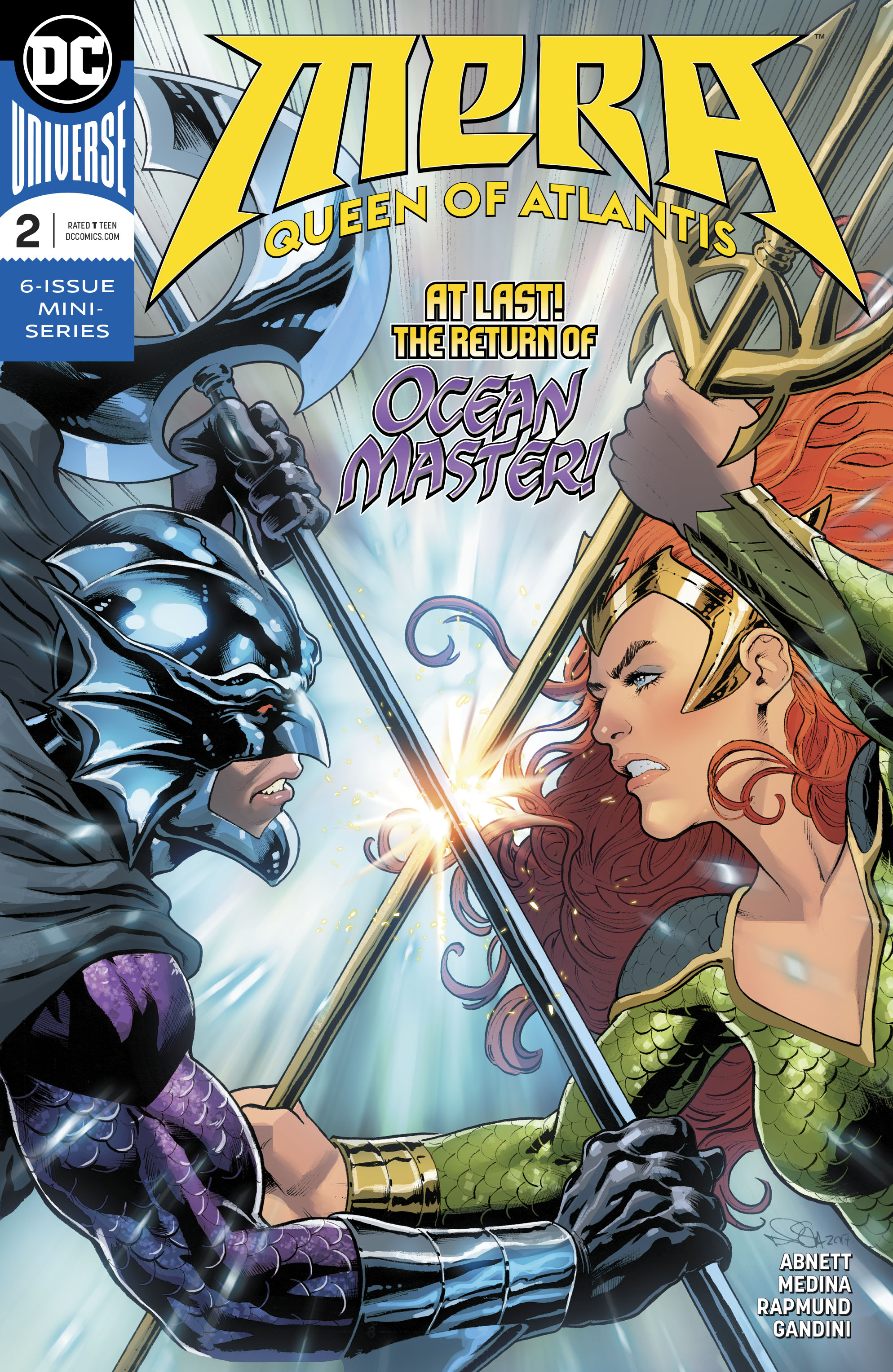 MERA QUEEN OF ATLANTIS #2 | Picked by Pat
(W) Dan Abnett (A) Lan Medina (CA) Nicola Scott
As the reluctant Queen Mera continues to work toward a peace between the surface and the sea, her rule is challenged by the former king of Atlantis, Orm the Ocean Master! But Orm is torn between his duty to Atlantis and his love for his new surface family-and both he and Mera will clash over the futures they choose to fight for!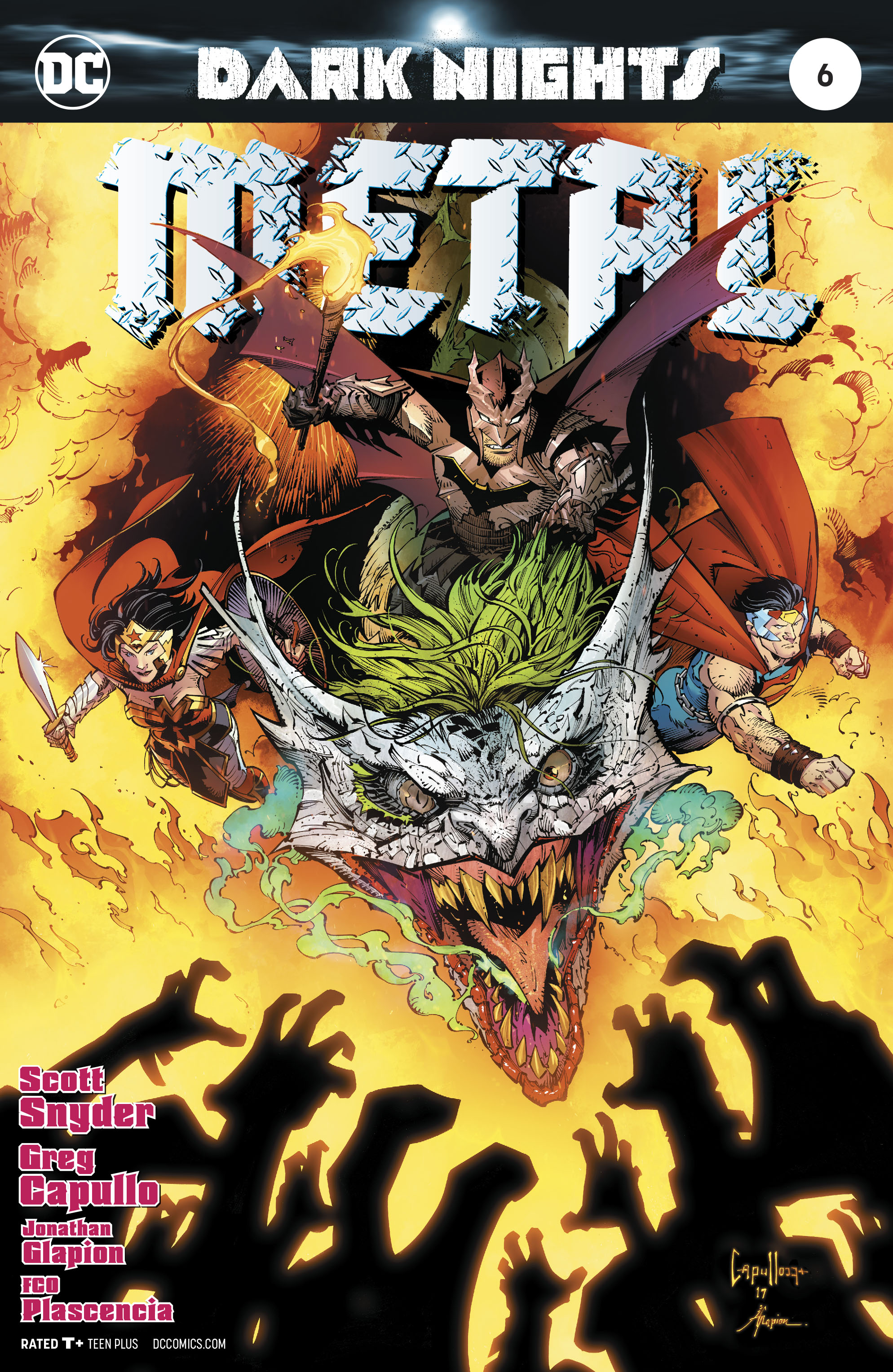 DARK NIGHTS METAL #6 | Picked by Pat & Adam
(W) Scott Snyder (A/CA) Greg Capullo, Jonathan Glapion
All roads lead...to darkness. In the devastating and epic conclusion to DC's cataclysmic event series, heroes from across the universe make their final charge into the unknown to battle the forces of the Dark Multiverse! Space and time, dreams and nightmares, all will collide - and what is left at the end will leave the DC Universe irrevocably changed!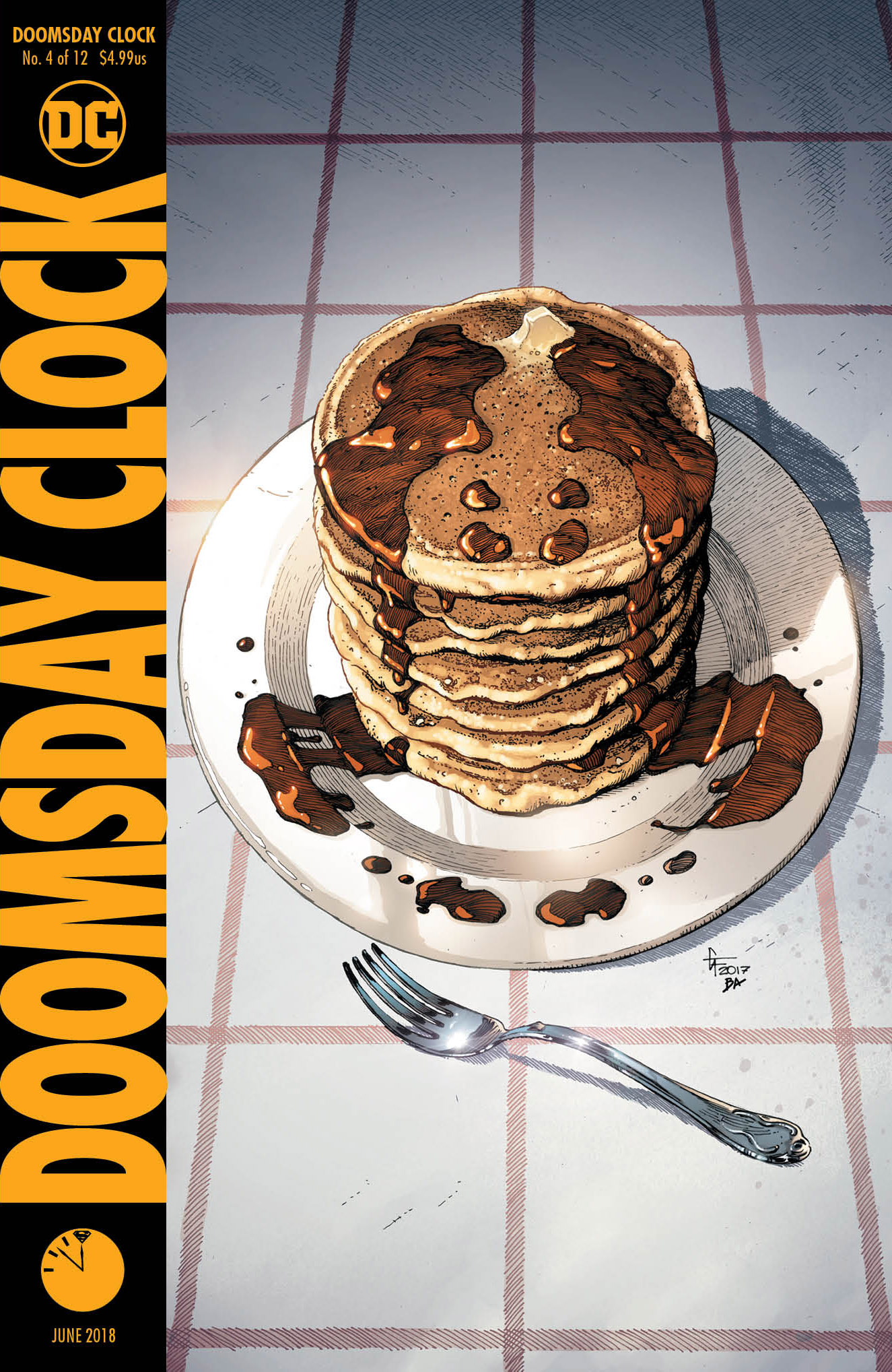 DOOMSDAY CLOCK #4 | Picked by Pat
(W) Geoff Johns (A/CA) Gary Frank
The series you thought you'd never see reaches its fourth issue with a shocking revelation about the aftermath of Ozymandias' actions and how they reach into even the darkest corners of the DC Universe. Don't miss the latest chapter by the acclaimed team of writer Geoff Johns and artist Gary Frank!
AVENGERS #686 | Picked by Adam
(W) Mark Waid, Al Ewing, Jim Zub (A) Paco Medina (CA) Mark Brooks
NO SURRENDER Part 12
THE AVENGERS WEEKLY EPIC CONTINUES!
As Wonder Man struggles to get through to the Hulk, the Black Order attacks Avengers HQ! The grand cosmic game comes to its shocking conclusion - but the war for Earth is just beginning!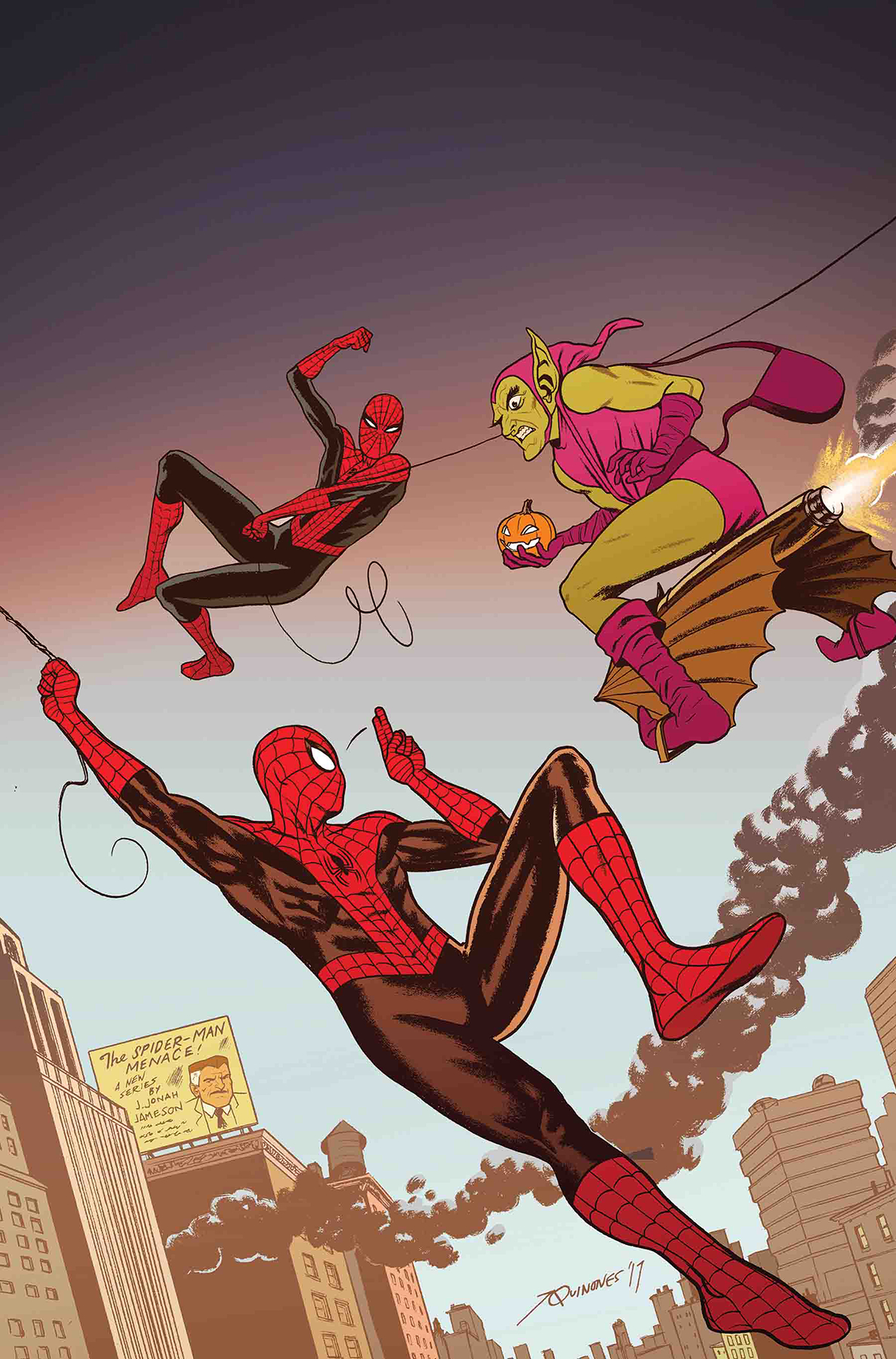 PETER PARKER SPECTACULAR SPIDER-MAN #302 | Picked by Adam
(W) Chip Zdarsky (A/CA) Joe Quinones
• Peter Parker, his sister (?) Teresa and J. Jonah Jameson take a trip back in time!
•  The massive events of issue #300 presented them with a problem so huge that the only solution is way back in the past.
•  The biggest challenge here won't be keeping Jameson from changing the future, but it's up there!