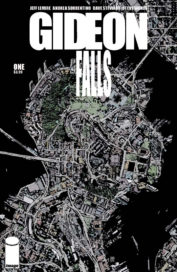 GIDEON FALLS #1 | Picked by Colin & Josh
(W) Jeff Lemire (A/CA) Andrea Sorrentino
A brand-new ongoing series from the acclaimed bestselling creative team of Old Man Logan and Green Arrow! The lives of a reclusive young man obsessed with a conspiracy in the city's trash, and a washed-up Catholic priest arriving in a small town full of dark secrets, become intertwined around the mysterious legend of The Black Barn, an otherworldly building that is alleged to have appeared in both the city and the small town, throughout history, bringing death and madness in its wake.
Rural mystery and urban horror collide in this character-driven meditation on obsession, mental illness, and faith.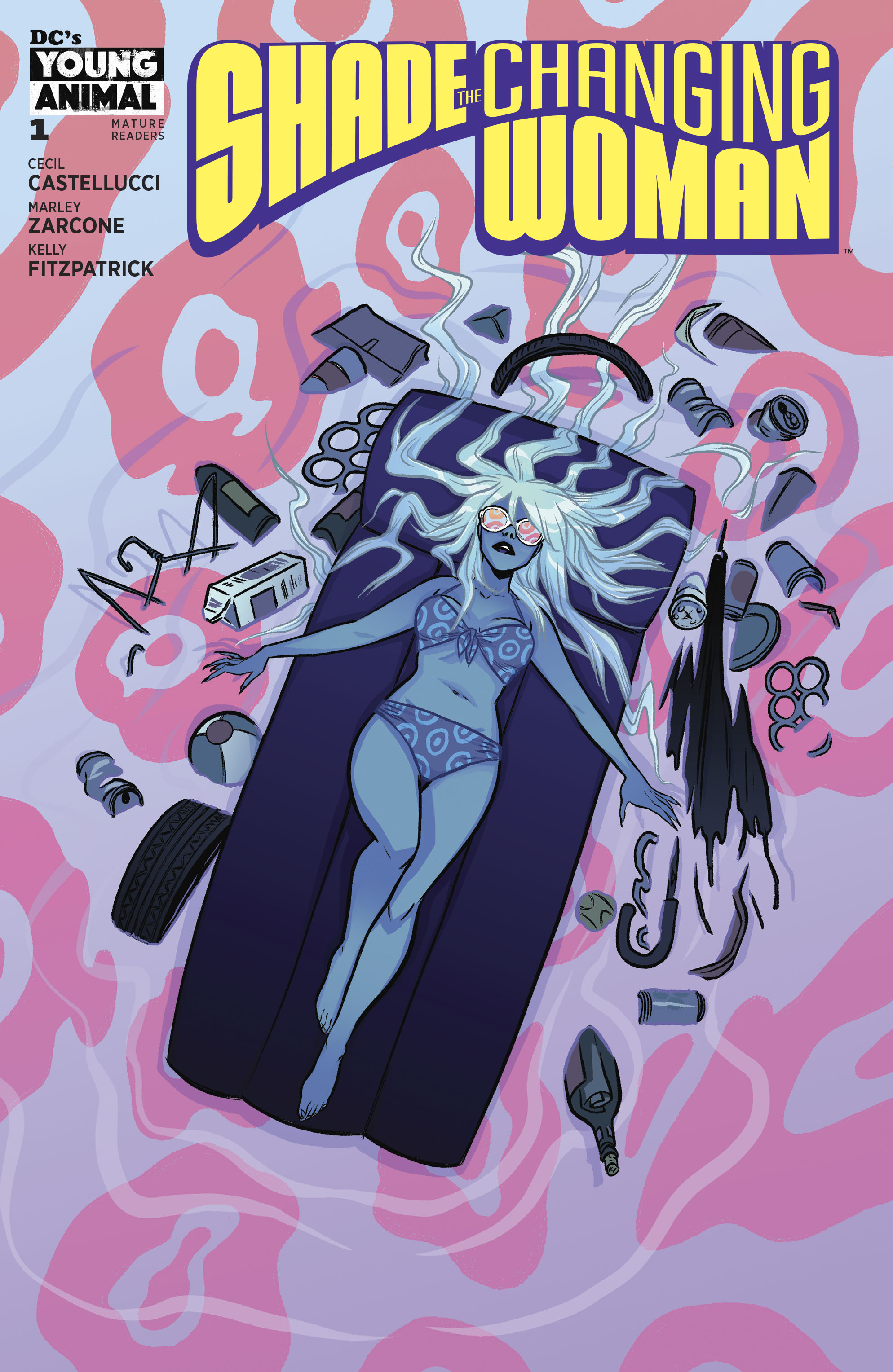 SHADE THE CHANGING WOMAN #1 | Picked by Josh
(W) Cecil Castellucci (A) Marley Zarcone, Jamie Coe (CA) Becky Cloonan
Shade has shed her alien identity. She's stepped out of her original Earth body and into another one. Now, free of the burdens of any past life, and finally on her own, she sets out to see more of her new home. But how does she cope when the madness takes all the human emotions she was forced to confront in the Milk Wars and turns them into a bouillabaisse of memory and confusion? And to make it even more challenging, Shade must also face her namesake, the original Changing Man.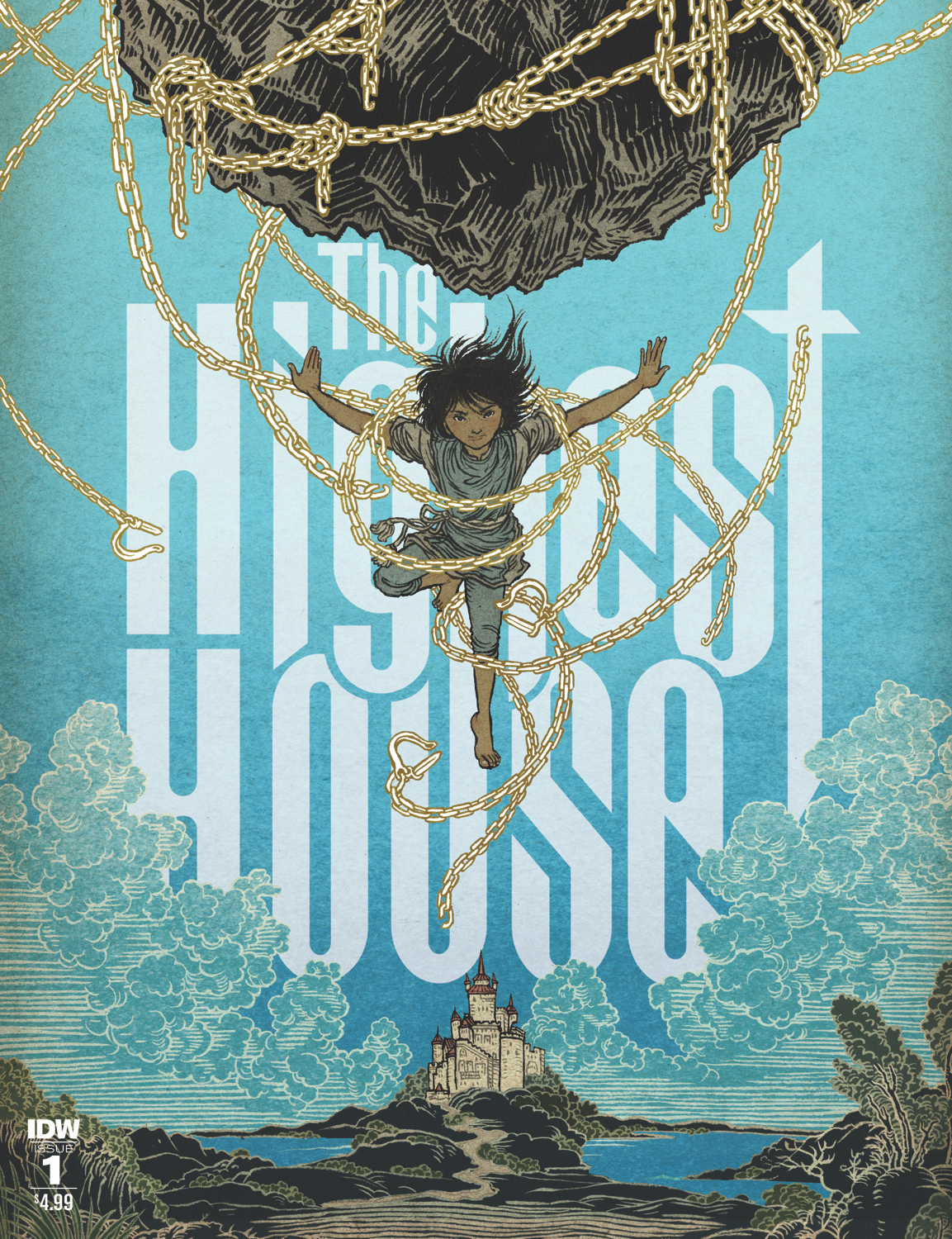 HIGHEST HOUSE #1 | Picked by Colin
(W) Mike Carey (A) Peter Gross (CA) Yuko Shimizu
The creators behind the Hugo Award-nominated The Unwritten, Mike Carey and Peter Gross, invite you into The Highest House, the story of a slave boy named Moth, who makes friends with a powerful entity called Obsidian that promises advancement and happiness. Clearly, Obsidian has a hidden agenda, but Moth has ambitions and plans of his own...
Series covers by award-winning illustrator Yuko Shimizu!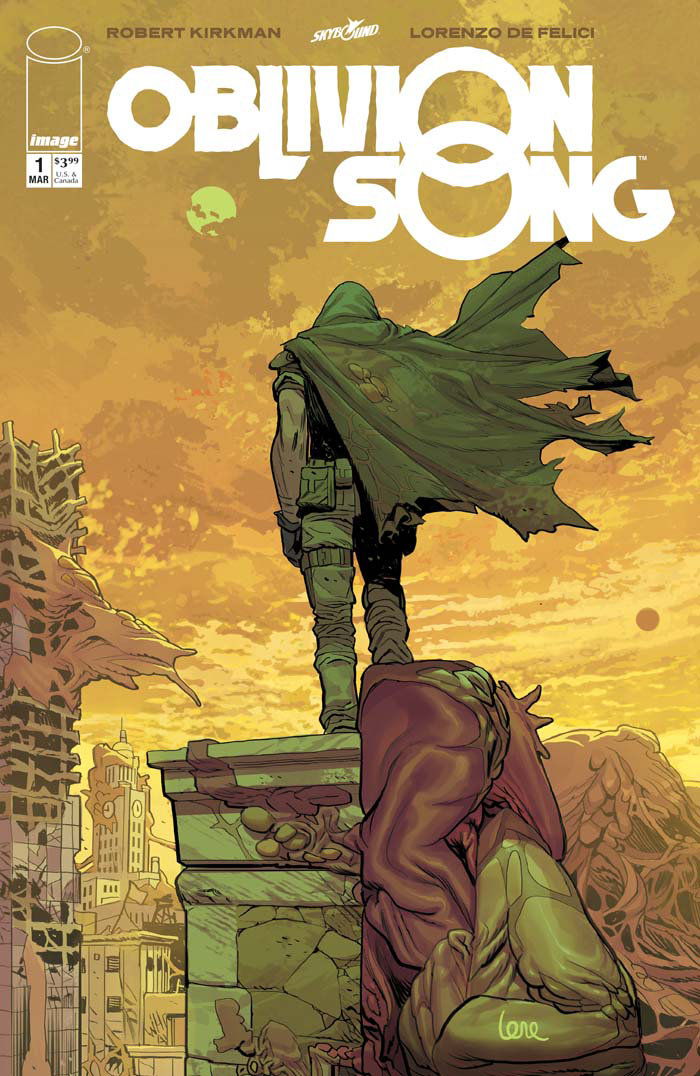 OBLIVION SONG BY KIRKMAN & DE FELICI #1 | Picked by Colin
(W) Robert Kirkman (A/CA) Lorenzo De Felici
A decade ago, 300,000 citizens of Philadelphia were suddenly lost in Oblivion. The government made every attempt to recover them, but after many years, they gave up. Nathan Cole...won't. He makes daily trips, risking his life to try and rescue those still living in the apocalyptic hellscape of Oblivion. But maybe...Nathan is looking for something else? Why can't he resist the siren call of the Oblivion Song?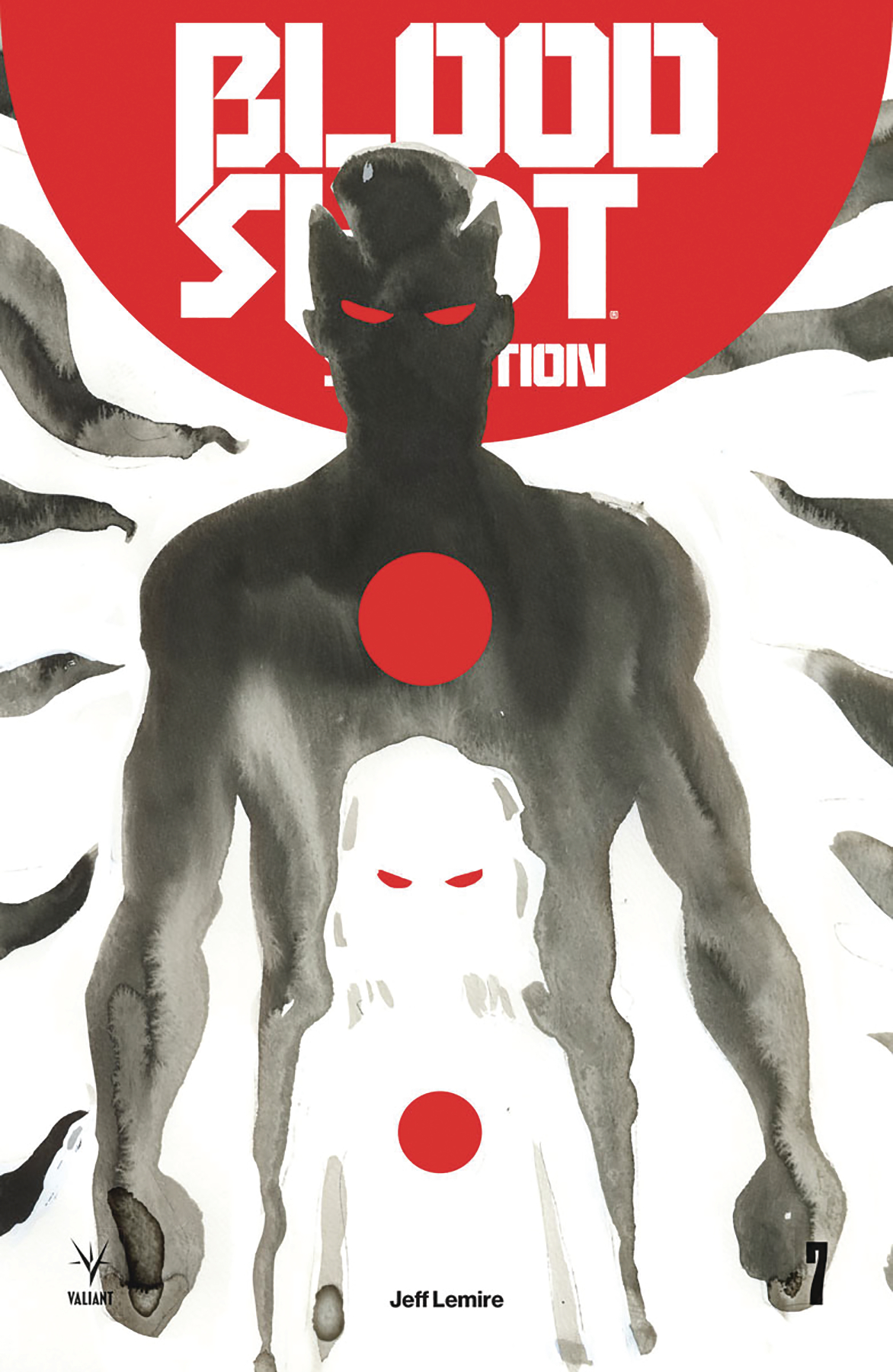 BLOODSHOT SALVATION #7 | Picked by Pat & Josh
(W) Jeff Lemire (A/CA) Jeff Lemire
Master storyteller Jeff Lemire takes the helm for the year's most terrifying, most memorable special issue - told entirely in PITCH BLACK DARKNESS!
Deployed into the demonic realm called Deadside in search of a cure for his ailing infant daughter, Bloodshot has lost the one sense he needs most to navigate the land of the dead: his sight. Blinded with only his four-legged ally, Bloodhound, to aid him, Ray Garrison must fight onward as one man against the darkness - even as he is beset from all sides by a horde of inhuman entities that crave only death, suffering, and slaughter...
Told in total darkness from Bloodshot's point of view, "THE BOOK OF THE DEAD" enters uncharted territory with a seminal experiment in storytelling written and staged by Eisner Award-winning visionary Jeff Lemire (Black Hammer, Animal Man)!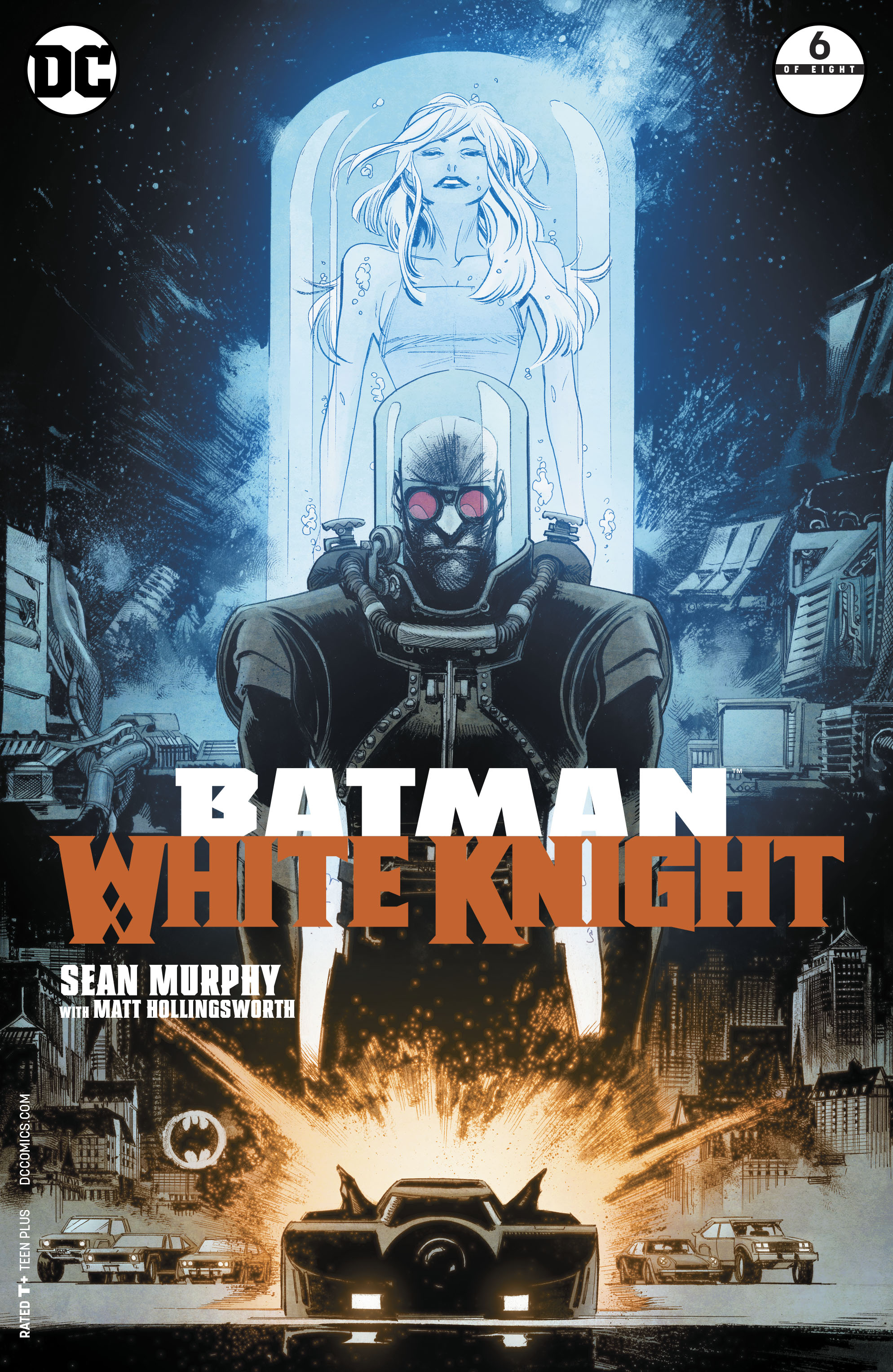 BATMAN WHITE KNIGHT #6 | Picked by Pat
(W) Sean Murphy (A/CA) Sean Murphy
Gotham City's strongest alliance comes to an end when Gordon's trust in Batman reaches its limit. On the verge of resignation, the commissioner attempts a final act of public service, but an unlikely intervention allows the Dark Knight to fight another day. Meanwhile, Jack's mission takes a hit when his pills lose effect-and under cover of all this chaos, Neo Joker is positioned to take the city hostage.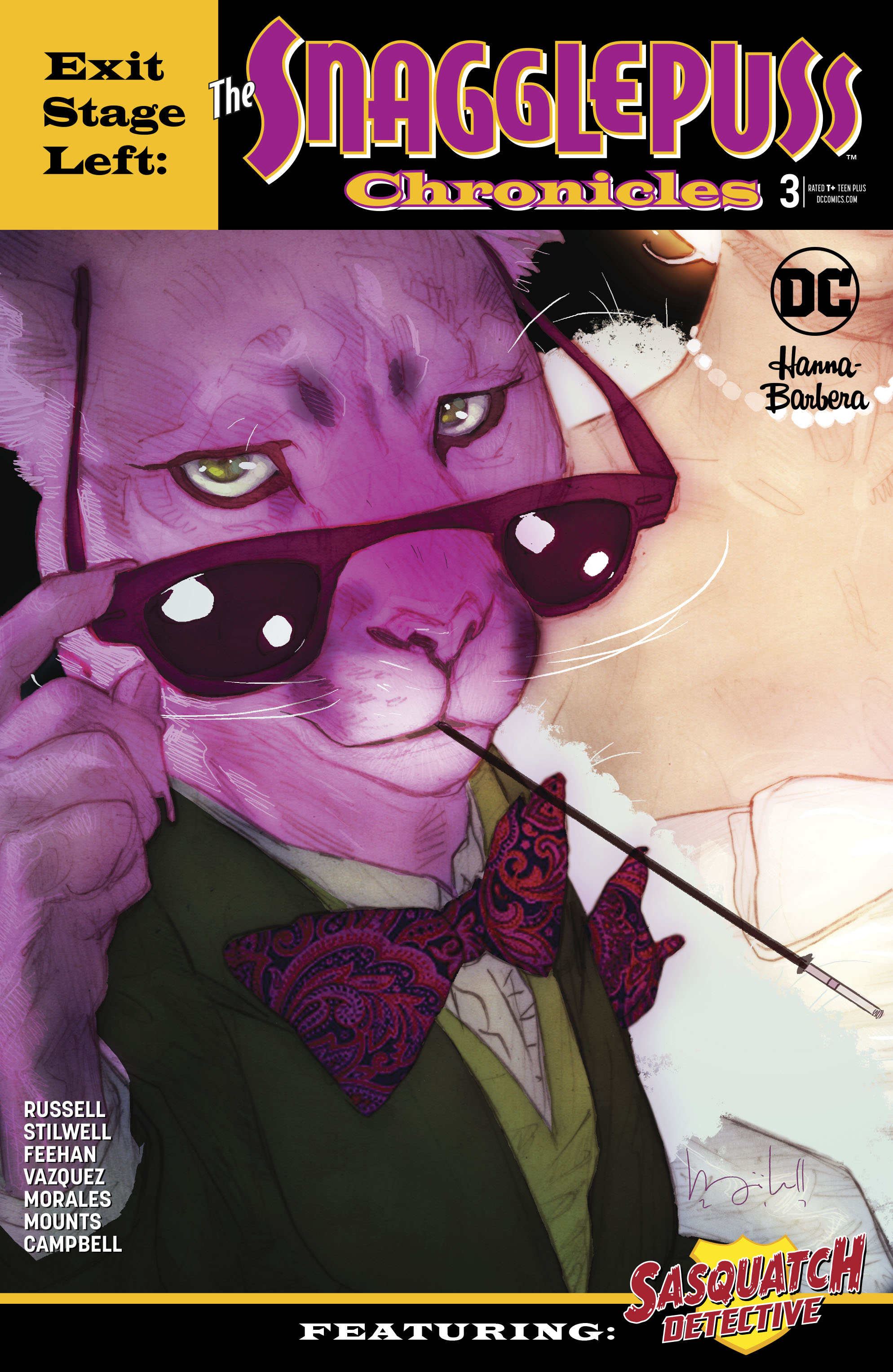 EXIT STAGE LEFT: THE SNAGGLEPUSS CHRONICLES #3 | Picked by Pat
(W) Mark Russell, Brandee Stillwell (A) Mike Feehan, Mark Morales, Gus Vazquez (CA) Ben Caldwell
On Broadway, there's always more drama off the stage than on. Snagglepuss navigates a world of love affairs, intrigue, and backstage backstabbing the best he can, aware that he holds the careers and lives of others in his paw.
And in an all-new Sasquatch Detective bonus backup feature, written by Brandee Stilwell with art by Gus Vazquez. In this chapter, Tonya is on the case of UNSOLVED MYSTERIES for the LAPD.