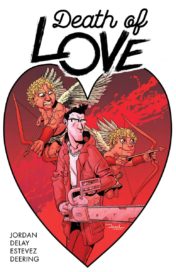 DEATH OF LOVE #1 (OF 5) | Picked by Colin
(W) Justin Jordan (A/CA) Donal Delay
Love sucks. Philo Harris is going to do something about it. After gaining the ability to see the Cupidae that make love work-after a particularly bad drunken decision-Philo ends up going to war with love itself. With a chainsaw.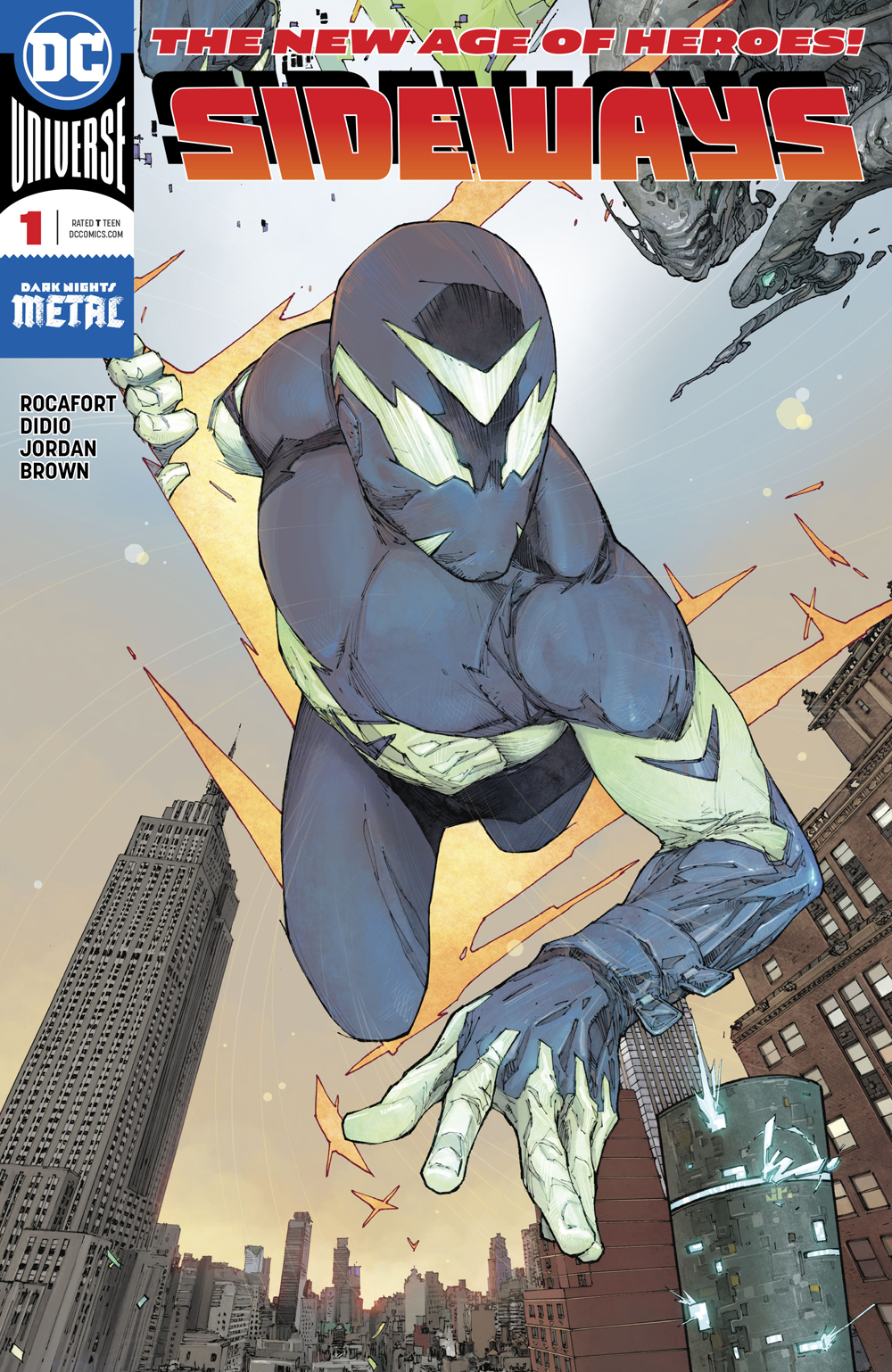 SIDEWAYS #1 | Picked by Colin
(W) Dan DiDio, Justin Jordan (A/CA) Kenneth Rocafort
During the events of DARK NIGHTS: METAL, high school junior Derek James accidentally fell through a rift into the dark matter dimension! Now, as Sideways, he can create rifts in midair to leap through dimensions at will! But with that much power comes great liability-and cracks are starting to form in the fabric of the space-time continuum...
RATED T+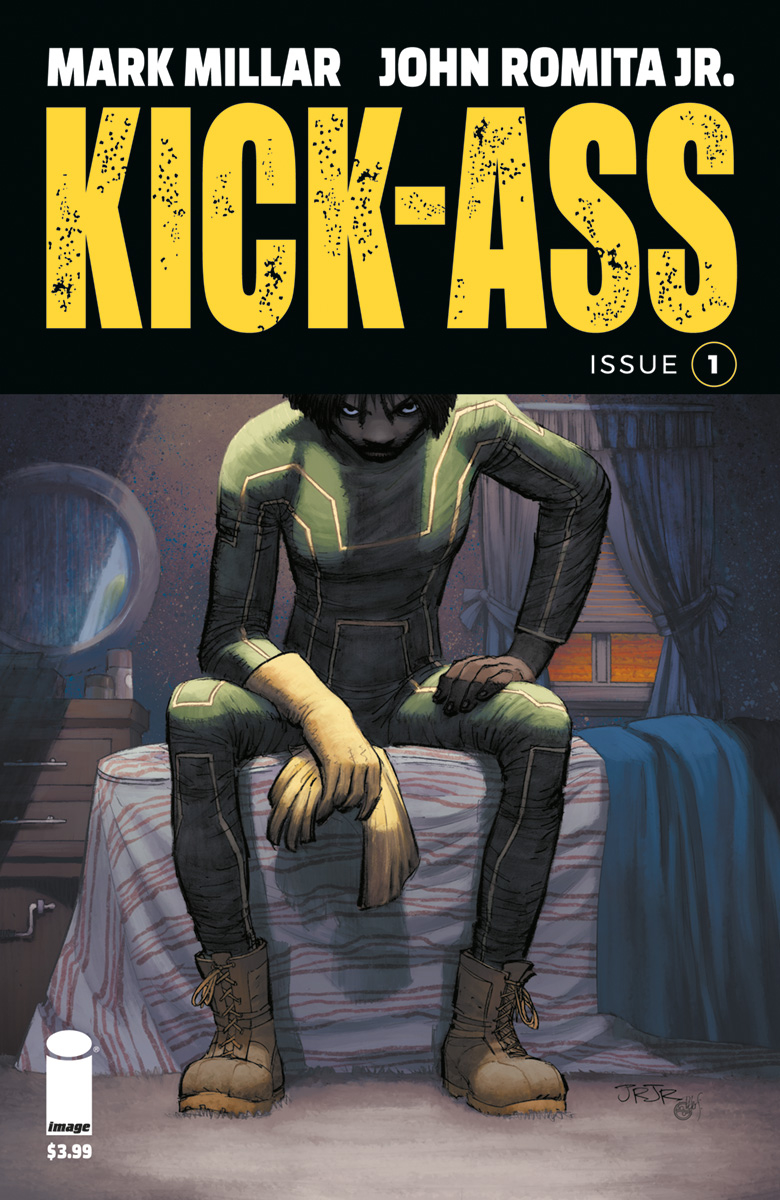 KICK-ASS #1 | Picked by Colin
(W) Mark Millar (A/CA) John Romita
KICK-ASS IS BACK-ready to wipe out the city's criminal lowlives, destroy its gangs, and save its communities from decay. But there's a new face beneath the old mask, a new figure wearing that famous green and yellow spandex. Who is this new vigilante superhero? Who can fill Dave Lizewski's shoes? WHO IS THE NEW KICK-ASS? Find out in the first issue of this new, ongoing monthly series. Comic book legends MARK MILLAR and JOHN ROMITA, JR. reunite for the next chapter of the greatest superhero comic of all time.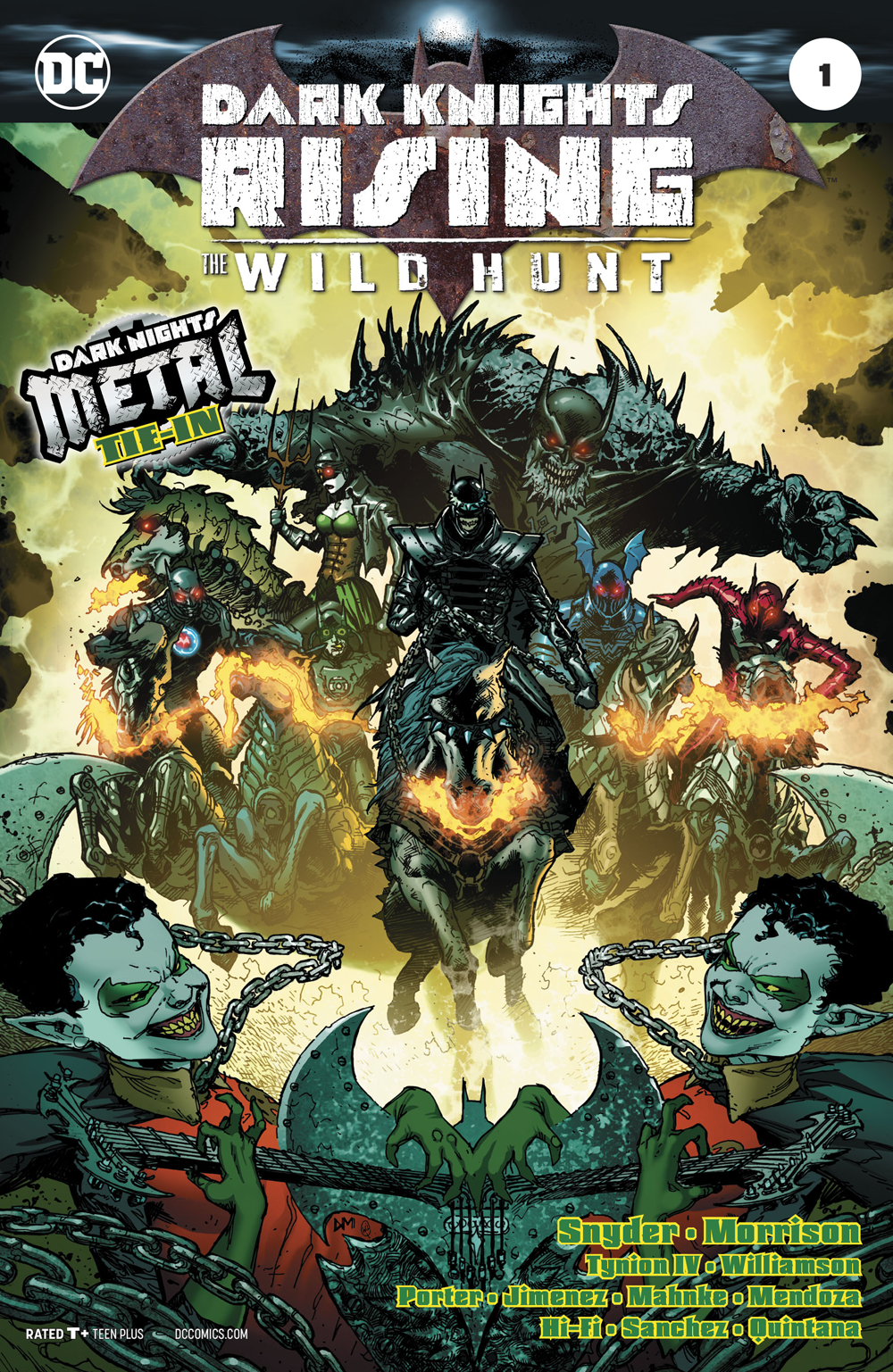 DARK KNIGHTS RISING THE WILD HUNT #1 | Picked by Josh
(W) Scott Snyder, James TynionIV, Joshua Williamson, Grant Morrison, Grant Morrison (A) Howard Porter, Jorge Jimenez (A/CA) Doug Mahnke
Continued from the pages of the bestselling DARK NIGHTS: METAL! The Dark Knights ride through the farthest reaches of the Multiverse to track down the unlikeliest of teams: The Flash, Cyborg, Raven and Detective Chimp. The mission: keep these heroes from completing their desperate quest to save all of existence! Plus, Challengers' Mountain crackles with dark energy that will release an army of the world's worst nightmares into the streets of Gotham City!  
This one-shot also answers the question: Where are the Metal Men? And who is the latest addition to the team?
FOIL-STAMPED COVER
RATED T+
BLOODSHOT SALVATION #6 | Picked by Josh
(W) Jeff Lemire (A) Renato Guedes (CA) Kenneth Rocafort
ALL-NEW ARC! ALL-NEW JUMPING-ON POINT! "THE BOOK OF THE DEAD" - PART ONE!
Into the Deadside! Years ago, Project Rising Spirit's cutting-edge nanite technology transformed Ray Garrison into the walking weapon codenamed Bloodshot. Now, those very same microscopic machines have infected his infant daughter's physiology and threaten to destroy her from the inside out. As the life of an innocent hangs in the balance, Bloodshot will be forced to make an unimaginable decision: to watch the child he loves die, or to confront death itself...and strike a bargain for her safety. Now, with the supernatural heroes known as Shadowman and Dr. Mirage to guide him, Bloodshot is about to undertake an unreal journey into the demon-haunted dimension known as the Deadside to save a life...or sacrifice his own...
Plus: Magic and the Bloodshot Squad lead an assault on OMEN for the rescue attempt of a lifetime! A wrenching new chapter for Valiant's powerful series starts here as New York Times best-selling writer Jeff Lemire (Black Hammer) leads Bloodshot to the precipice of loss, grief, and retribution - featuring fully painted interior art by sensational rising star Renato Guedes (X-O MANOWAR)!
NINJA-K #4 | Picked by Josh & Pat
(W) Christos Gage (A) Juan Jose Ryp, Ariel Olivetti (CA) CAFU
At the height of 1970s Britain, MI-6's covert "Ninja Programme" has just activated its first female agent: NINJA-G! As financial instability grips the nation and anarchy brews in the streets, can MI-6's newest ninja recruit counter a steady tide of double agents, double crosses, and dueling nation states that will take her from the leather-padded corridors of London to the most severe corners of the Soviet Bloc? The life expectancy of a ninja agent is never long...but just how and why are NINJA-G's missions still impacting Ninjak's deadly manhunt in the modern day? And could her legacy hold the secret to decoding the murders of the Ninja Programme's last surviving members - before Colin King is scratched off the list once and for all?
Learn the hidden history of Valiant's cold warriors as renowned writer Christos Gage (Netflix's Daredevil) and special guest artist Juan José Ryp (BRITANNIA) debrief with an essential and self-contained jumping-on point for the espionage-laden, super-spy thriller Entertainment Weekly calls "fresh and exciting"!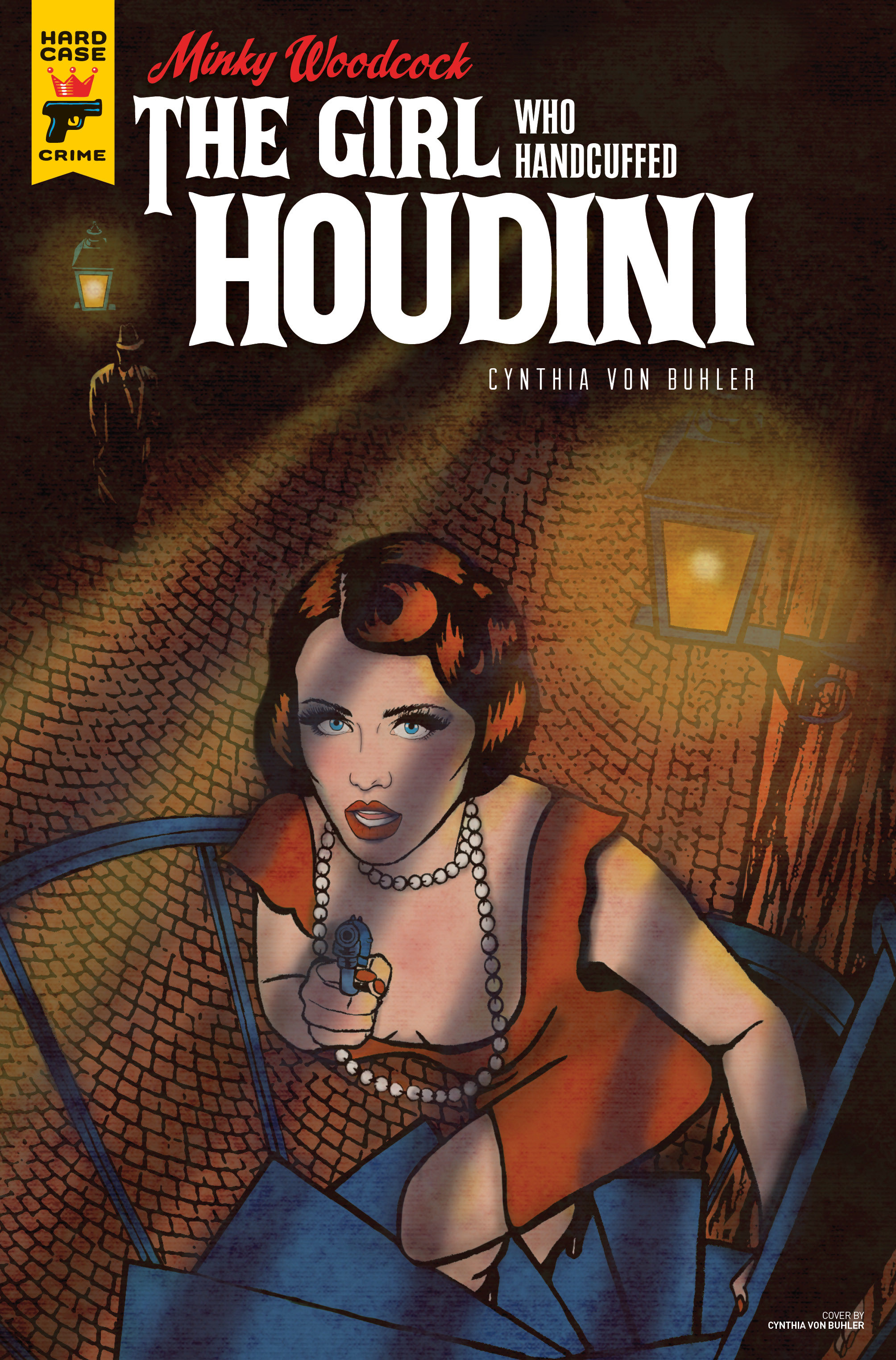 MINKY WOODCOCK: GIRL WHO HANDCUFFED HOUDINI #3 | Picked by Pat
(W) Cynthia Von Buhler (A/CA) Cynthia Von Buhler
Unappreciated at her father's detective agency, the fabulous, rabbit-loving Minky Woodcock straps on her gumshoes in order to uncover a magical mystery involving the world-famous escape artist, Harry Houdini.
Created by acclaimed artist, author, director, and playwright Cynthia Von Buhler (speakeasy dollhouse, evelyn evelyn,  emily and the strangers)!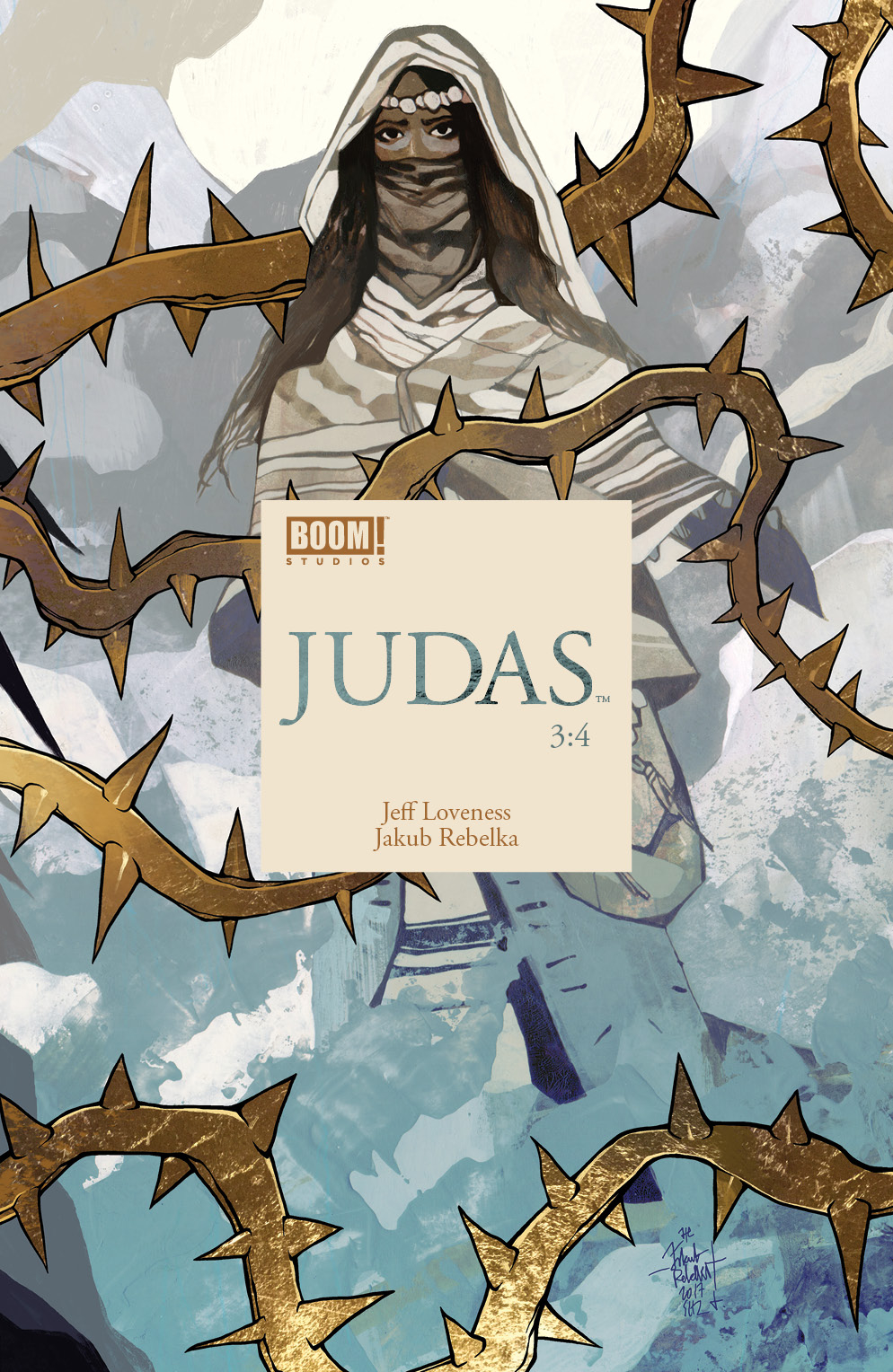 JUDAS #3 | Picked by Pat
(W) Jeff Loveness (A/CA) Jakub Rebelka
Judas confronts Jesus in the pits of Hell.