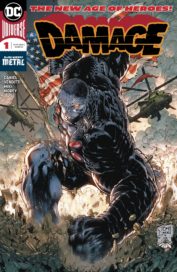 DAMAGE #1 | Picked by Colin & Josh
(W) Robert Venditti (A/CA) Tony S. Daniel, Danny Miki
Tasked as the government's own living, breathing, ticking time bomb, Ethan retains no control when the monster takes over. Cheaper than a nuclear warhead and twice as effective, Ethan fights to rein in the damage he unleashes when the beast inside him springs free for one hour a day. With everyone around him in danger, Ethan struggles to contain the DAMAGE he inflicts on the DC Universe.
RATED T+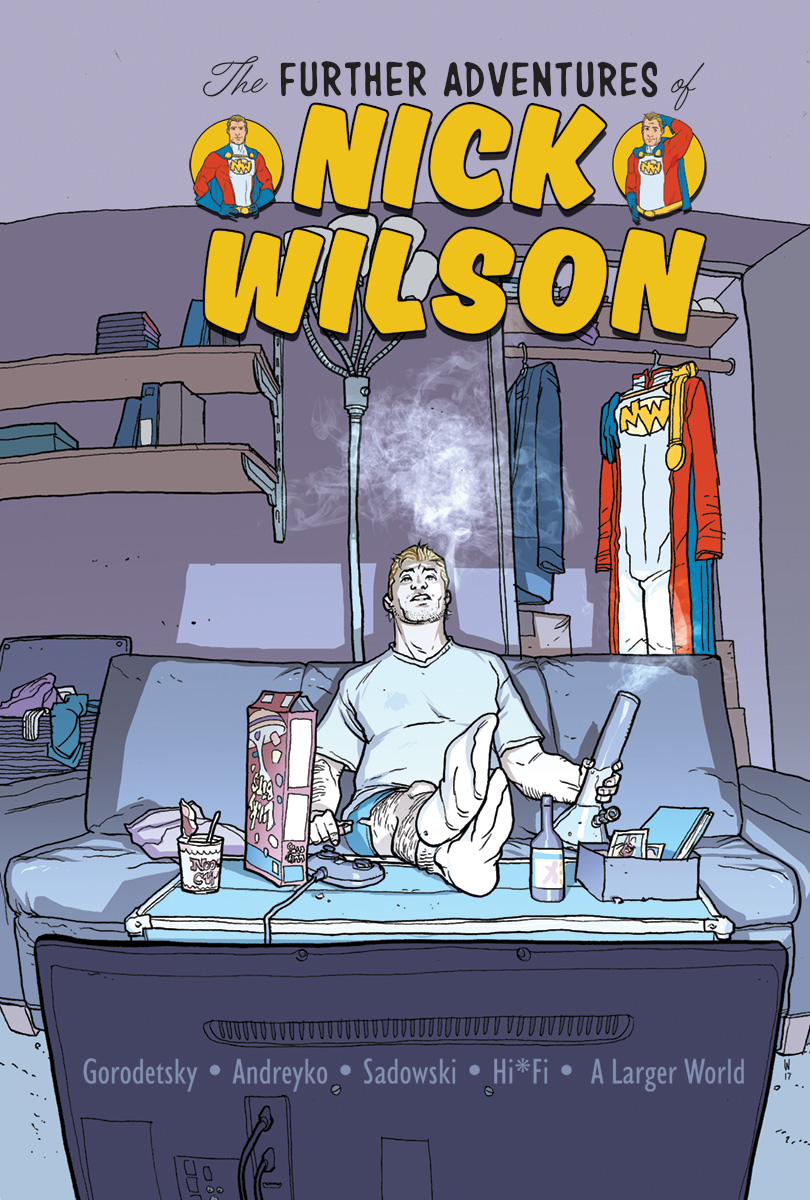 FURTHER ADV OF NICK WILSON #1 (OF 5) | Picked by Colin
(W) Eddie Gorodetsky, Marc Andreyko (A) Steve Sadowski (CA) Pete Woods
From Eisner and Emmy-winning writers! For a few years in his early 20s, Nick Wilson had super powers and all the acclaim associated with them. When those powers vanished, so did his fame, sending him from national hero to late-night punchline. By the time we pick up his story, he is not yet 30 and barely an answer in a trivia contest.
Faced with a life in a rear-view mirror full of lost powers, faded glory, former enemies, ex-girlfriends, and forgotten grudges, Nick struggles to figure out who he is today. Packing on an extra 20 pounds and peering through a medicinal marijuana haze, he is trying to build a future when all that's left is just a man who hasn't been super for a very long time.
These are THE FURTHER ADVENTURES OF NICK WILSON.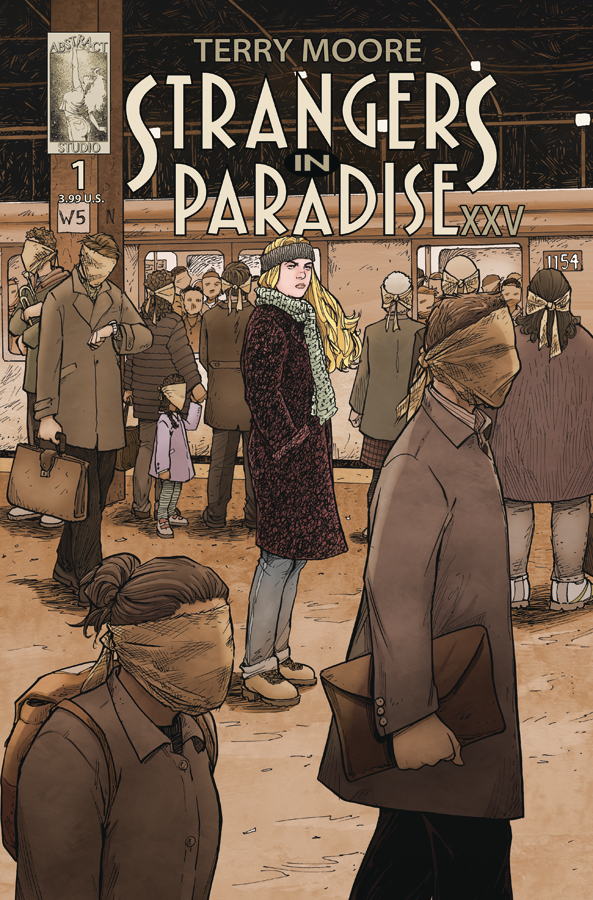 STRANGERS IN PARADISE XXV #1 | Picked by Colin
(W) Terry Moore (A/CA) Terry Moore
  America's favorite couple is back! To celebrate its 25th-Anniversary, the Eisner Award-winning series is back with an all-new story beginning with this #1 issue! Francine and Katchoo are living the dream until they learn a former Parker Girl is in hiding and writing a tell-all book about the wicked empire Darcy Parker built with Katchoo at her side. Determined to stop her, Katchoo enlists the aid of her mercenary sister Tambi and the hunt is on!
DAYS OF HATE #1 (OF 12) | Picked by Pat
(W) Ales Kot (CA) Tom Muller (A/CA) Danijel Zezelj
SERIES PREMIERE
The United States of America, 2022.
The loss that ripped them apart drove one into the arms of the police state and the other towards a guerrilla war against the white supremacy. Now they meet again.
This is a story of a war.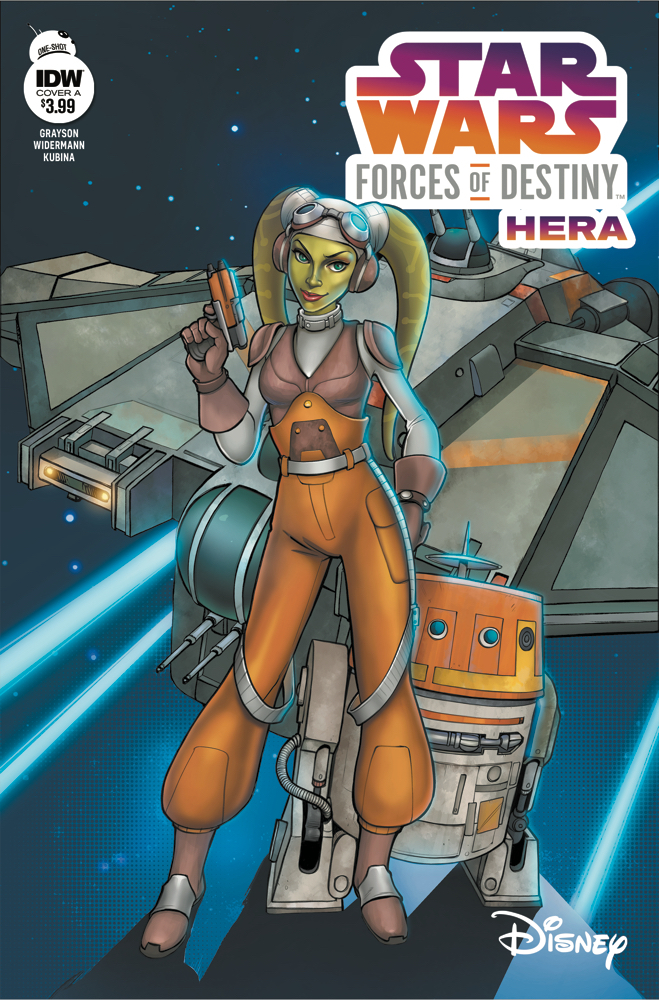 STAR WARS: FORCES OF DESTINY - HERA (One-Shot) | Picked by Adele (via Josh)
(W) Devin Grayson (A/CA) Eva Widermann
The Star Wars Forces of Destiny initiative celebrates the inspiring stories of iconic heroes from a galaxy far, far away....
Star Wars Adventures has joined the festivities with an exciting weekly series of comic books that explores all corners of the Star Wars universe, showing how choices both big and small ultimately shape the destinies of beloved characters, such as Princess Leia, Rey, Padme, Ahsoka, and Hera along with your soon-to-be favorites from The Last Jedi, Rose and Paige!
Fans will be excited to discover these stories told by talent from across Star Wars novels, comics and animation, including Delilah S. Dawson, Elsa Charretier, Beth Revis, Jody Houser, and Devin Grayson!
• Each issue has a variant cover by Elsa Charretier! Collect all five!
• Featuring your favorite classic Star Wars characters and a couple of brand new favorites!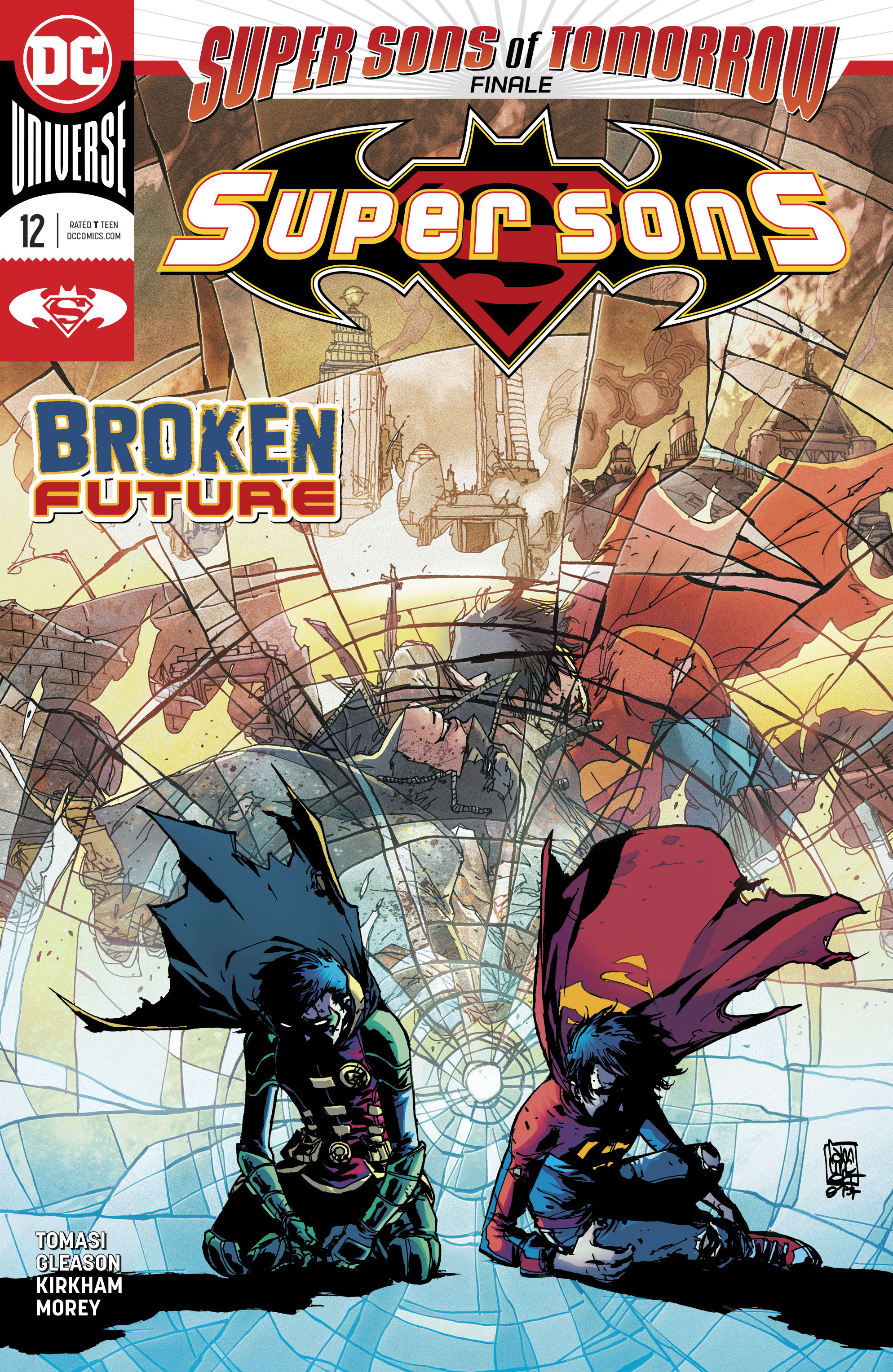 SUPER SONS #12 | Picked by Pat & Josh
(W) Peter J. Tomasi (A) Jorge Jimenez (CA) Giuseppe Camuncoli
"SUPER SONS OF TOMORROW" epilogue! Superboy and Robin must face the repercussions of the events of "Super Sons of Tomorrow" and how the emotional toll will affect their relationships with each other, their parents and the Teen Titans. Meanwhile, the past rears its ugly head to haunt Damian Wayne-in the form of his mother, Talia Al Ghul!  
BATMAN #39 | Picked by Pat
(W) Tom King (A) Joëlle Jones (CA) Mikel Janin
SUPERFRIENDS" part three! Batman and Wonder Woman fight together in an epic battle that will define and then redefine their relationship. What bonds these two pillars of the DCU together? What tears them apart? Find out as Batman continues on his quest for the one thing he's never had, happiness.