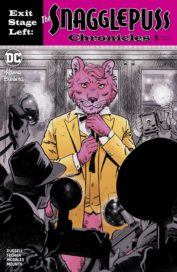 EXIT STAGE LEFT: THE SNAGGLEPUSS CHRONICLES #1 | Picked by Pat, Colin, Josh, & Dave
(W) Mark Russell (A) Mike Feehan (CA) Ben Caldwell
It's 1953. While the United States is locked in a nuclear arms race with the Soviet Union, the gay Southern playwright known as Snagglepuss is the toast of Broadway. But success has made him a target. As he plans for his next hit play, Snagglepuss becomes the focus of the House Committee on Un-American Activities. And when powerful forces align to purge show business of its most subversive voices, no one is safe!
Drama! Humor! Tragedy! It all starts in Exit Stage LEFT: The Snagglepuss Chronicles #1, a new miniseries from the writer who brought you the Flintstones.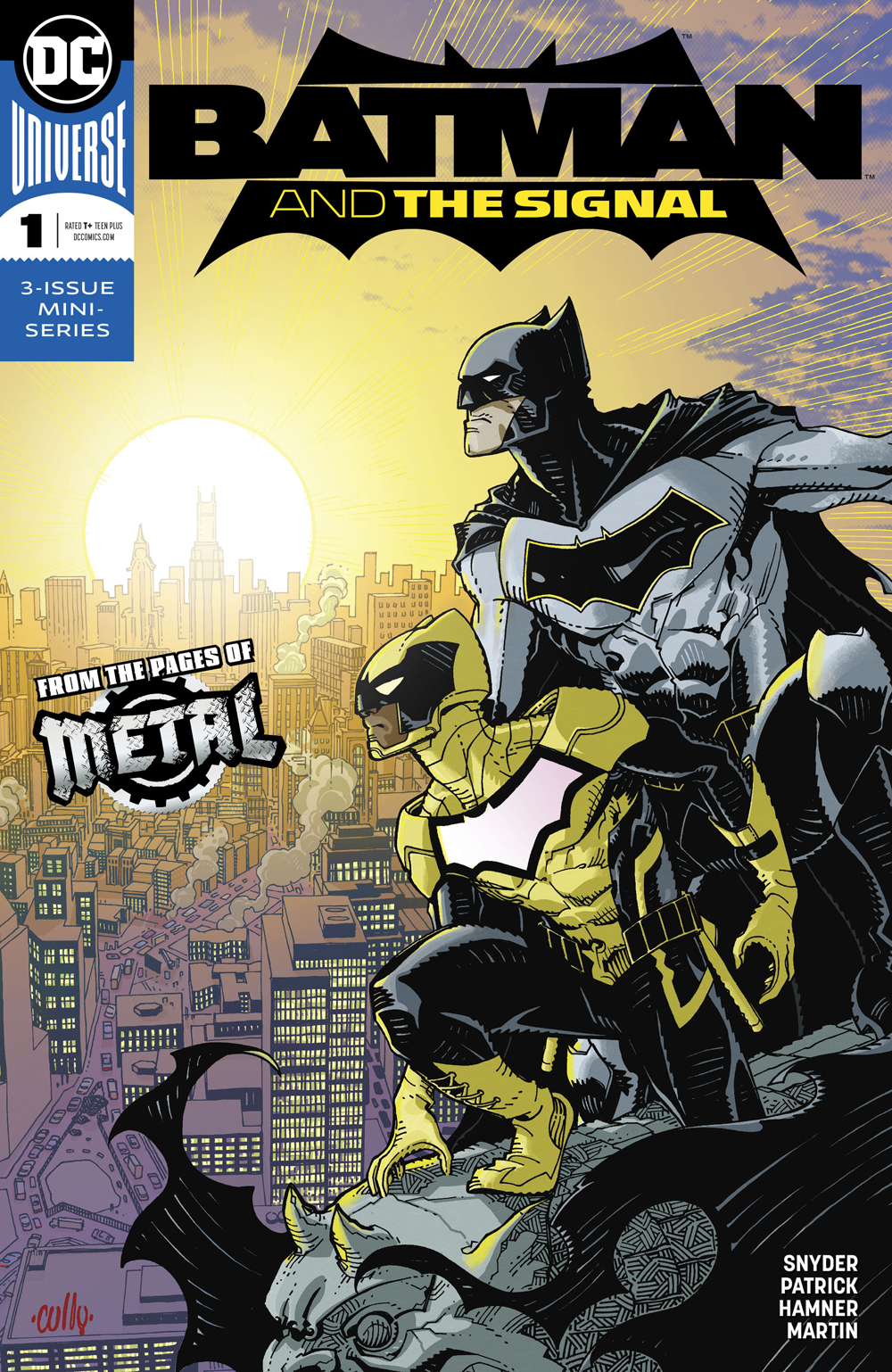 BATMAN AND THE SIGNAL #1 (OF 3) | Picked by Pat & Josh
(W) Scott Snyder, Tony Patrick (A/CA) Cully Hamner
Batman may own the night, but with new villains emerging during the day he needs an ally to defend the city when he can't. Only one teen is up to the challenge, Duke Thomas. After months of training, he's ready to step out of the shadow of the bat to become his own kind of hero. Meet Gotham City's newest protector: The Signal! Spinning out of adventures in ALL-STAR BATMAN and WE ARE ROBIN, comics superstar Scott Snyder and newcomer Tony Patrick take our young hero to new heights in this exciting miniseries with artwork by Cully Hamner.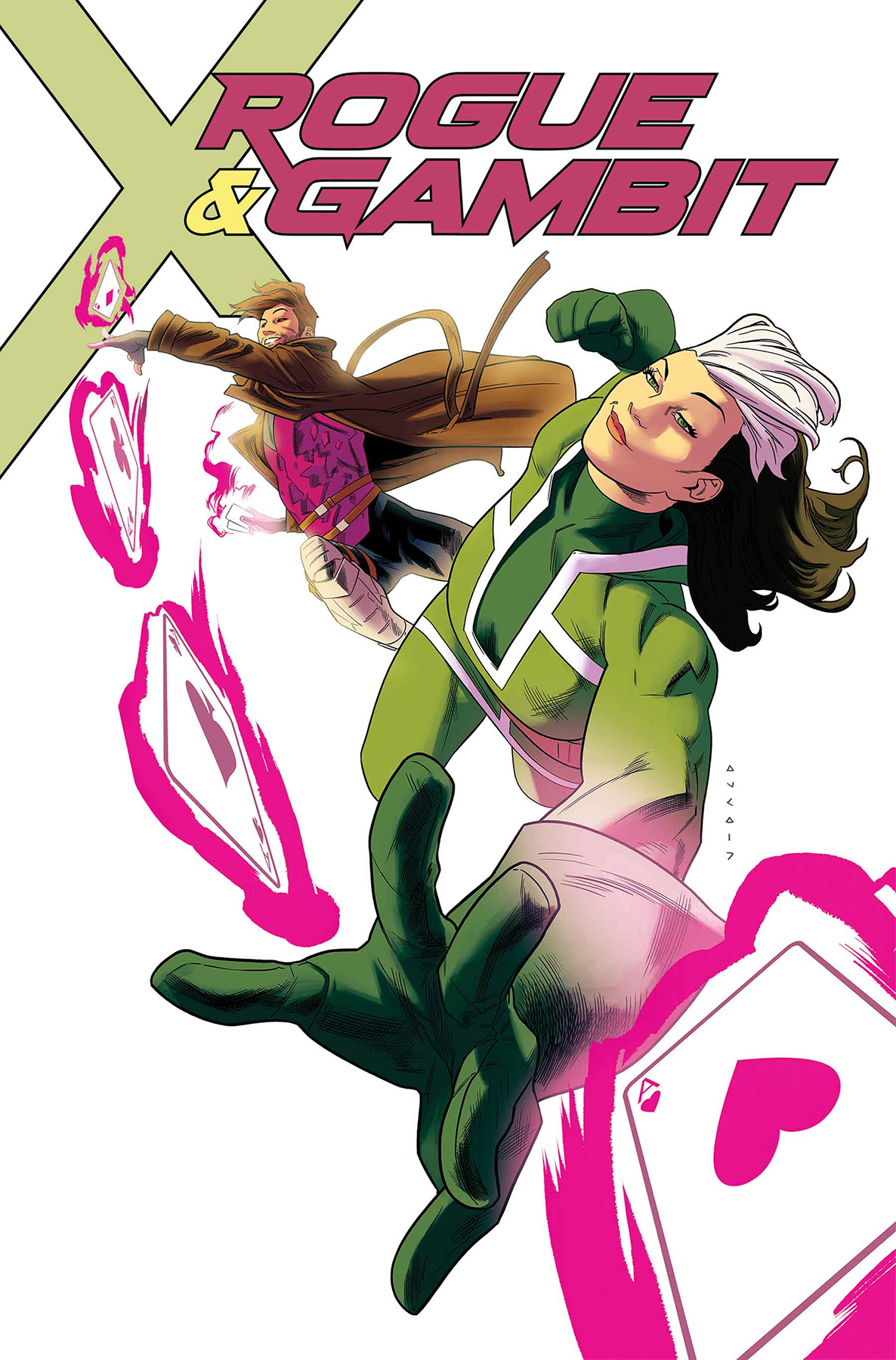 ROGUE & GAMBIT #1 | Picked by Colin
(W) Kelly Thompson (A) Pere Perez (CA) Kris Anka
Ring of Fire Part 1
Everybody's favorite X-couple is reunited! And boy, are they not happy about that... Kitty Pryde must send Rogue and Gambit on an undercover mission to find a group of kidnapped mutants. What they discover on this mission will shock them. But will it also bring them closer together...? It's a high-stakes adventure caper that only the two hottest X-Men can deliver!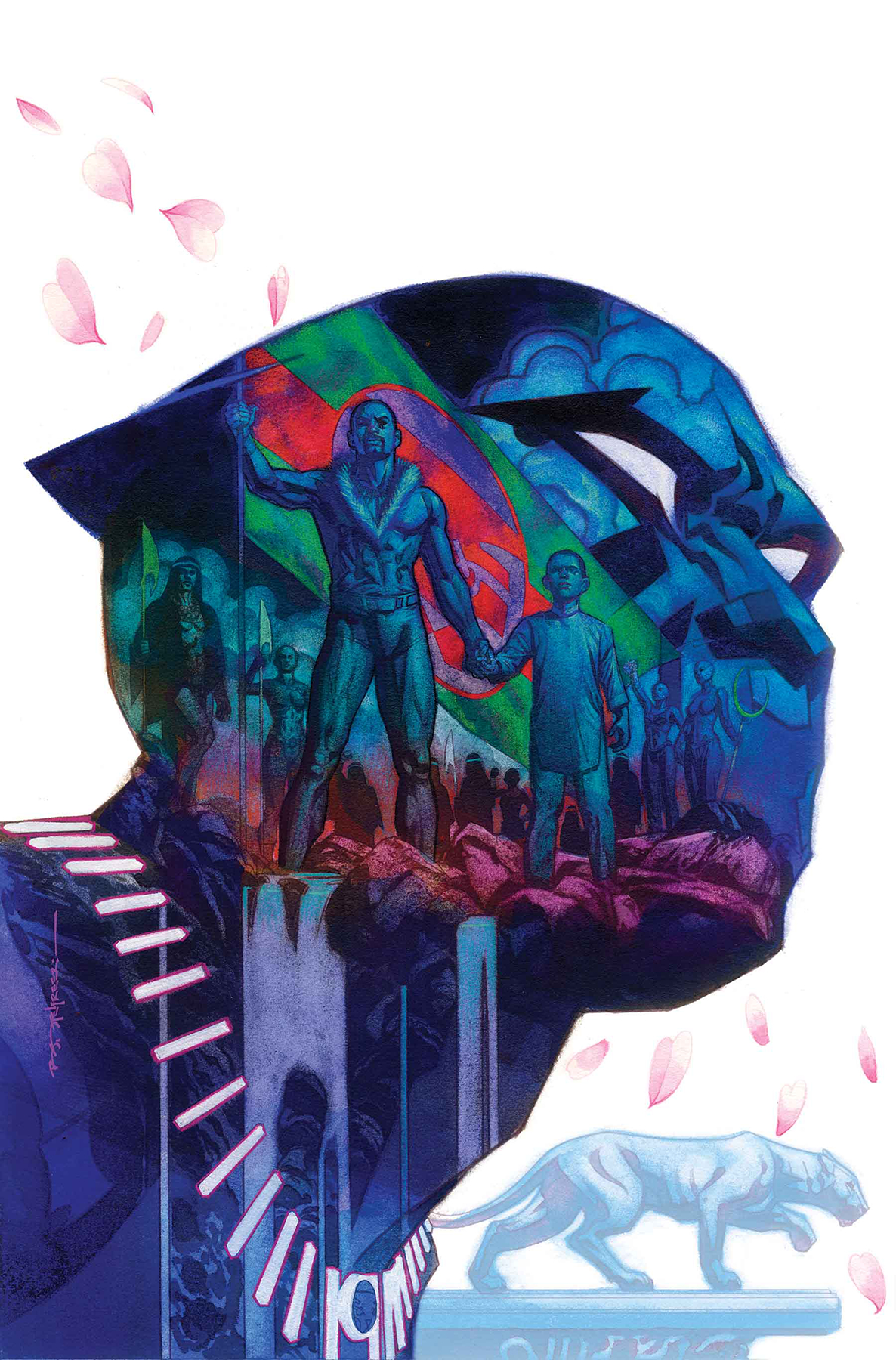 RISE OF BLACK PANTHER #1 | Picked by Colin
(W) Ta-Nehisi Coates, Narcisse, Evan (A) Paul Renaud (CA) Brian Stelfreeze
SECRET ORIGIN OF THE BLACK PANTHER Part 1
Just in time for the highly anticipated film, witness the early years of the man who will come to rule one of the most scientifically advanced countries in the world! Wakanda has always kept itself isolated from Western society, but that's all about to change. Young T'Challa knows he is destined to become king, but when his father is brutally murdered by outsiders, he'll find himself taking up a mantle he may not be ready for. Experience never-before-seen drama from the reign of T'Chaka, the king whose death changes a nation's history forever. Learn about the mother T'Challa never knew. See how the world learns about this wondrous nation for the first time. Will the power of the Black Panther be enough to keep his country safe? Journalist Evan Narcisse makes his comics debut alongside acclaimed writer Ta-Nehisi Coates as they chronicle T'Challa's rise to the throne - and to the Panther legacy that made him an Avenger.
STAR WARS: FORCES OF DESTINY - LEIA | Picked by Josh
(W) Elsa Charretier, Pierrick Colinet (A/CA) Elsa Charretier
The Star Wars Forces of Destiny initiative celebrates the inspiring stories of iconic heroes from a galaxy far, far away....
Star Wars Adventures has joined the festivities with an exciting weekly series of comic books that explores all corners of the Star Wars universe, showing how choices both big and small ultimately shape the destinies of beloved characters, such as Princess Leia, Rey, Padme, Ahsoka, and Hera along with your soon-to-be favorites from The Last Jedi, Rose and Paige!
Fans will be excited to discover these stories told by talent from across Star Wars novels, comics and animation, including Delilah S. Dawson, Elsa Charretier, Beth Revis, Jody Houser, and Devin Grayson!
• Each issue has a variant cover by Elsa Charretier! Collect all five!
• Featuring your favorite classic Star Wars characters and a couple of brand new favorites!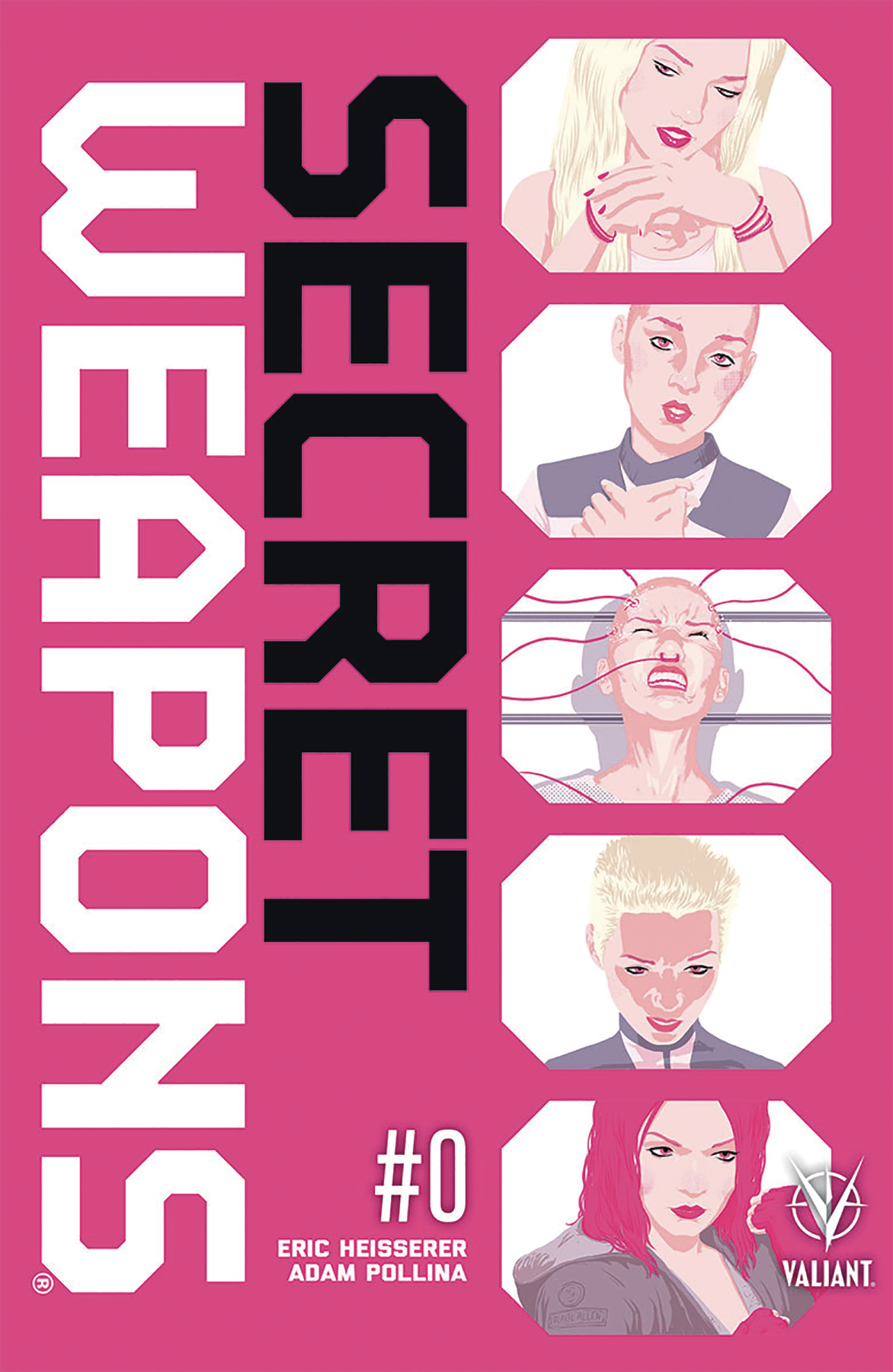 SECRET WEAPONS #0 | Picked by Josh
(W) Eric Heisserer (A) Adam Pollina (CA) Raul Allen
Before the fall of the Harbinger Foundation... Before the opening pages of SECRET WEAPONS
#1... Academy Award-nominated writer Eric Heisserer (Arrival) and legendary artist Adam
Pollina (X-Force) present all-new, standalone prelude to the year's best-selling independent
limited series! Meet high school senior Nikki Finch... She's a gifted athlete with an unusual set of medical ailments and high-aptitude test scores that have drawn the attention of an obscure and little-known NGO calling itself the Harbinger Foundation. With seemingly limitless resources at its disposal, the Harbinger Foundation has just offered Nikki a place in their newest class of recruits for a prestigious, but secretive, mission: to unlock her hidden potential via the invasive, dangerous and often deadly process known as "psiot activation"...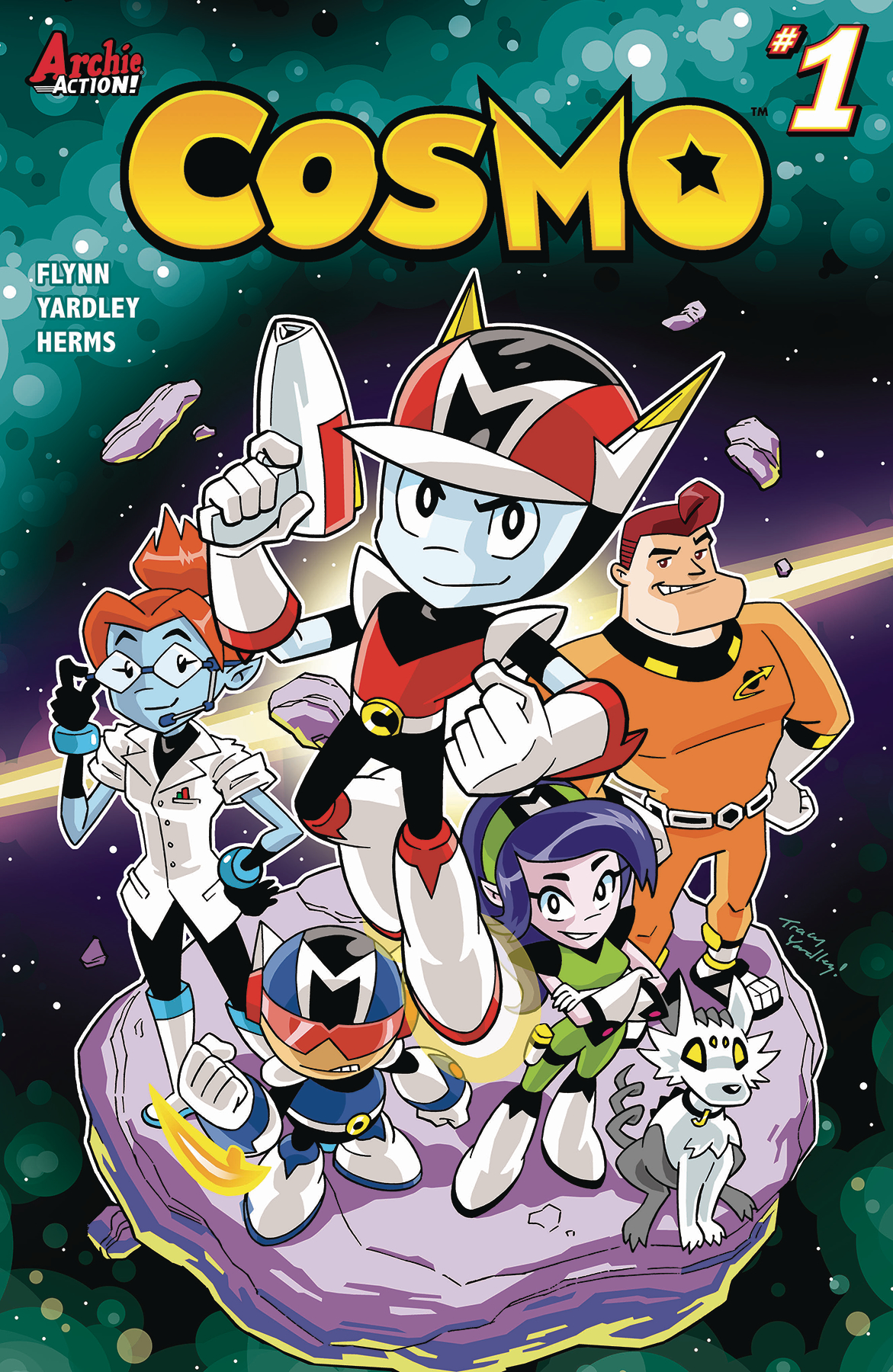 COSMO #1 | Picked by Dave
(W) Ian Flynn (A/CA) Tracy Yardley
NEW ONGOING SERIES! "Space Aces" - Part One: Get ready for out of this world fun in the ALL-NEW sci-fi adventure series COSMO! Join Cosmo and his Martian crew as they find adventure and dangers in the deepest corners of space! Their latest mission turns into a much larger adventure when they stumble upon their most unique specimen yet: A panicked human!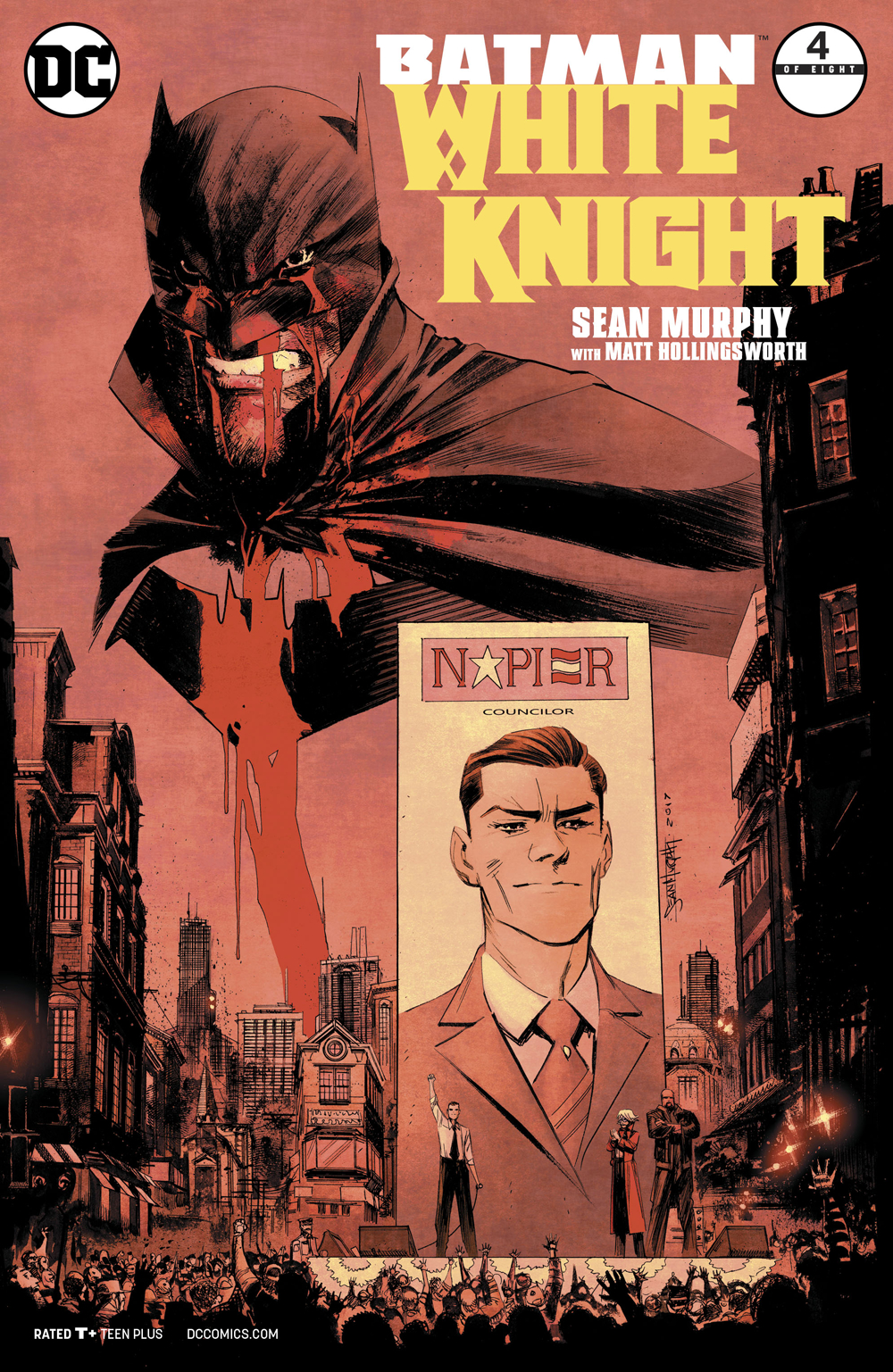 BATMAN WHITE KNIGHT #4 | Picked by Pat
(W) Sean Murphy (A/CA) Sean Murphy
Jim Gordon and the GCPD are thrown into disarray when Jack Napier leads a show stopping campaign to become councilman of the politically abandoned neighborhood of Backport. Civic backlash brews as Mayor Hill struggles to find creative ways of criminalizing Napier's democratic aspirations, and Batman's interference blooms into a liability for the GCPD's public image. Through it all, the new Joker plots to derail everything-and new secrets about Harley's past are revealed.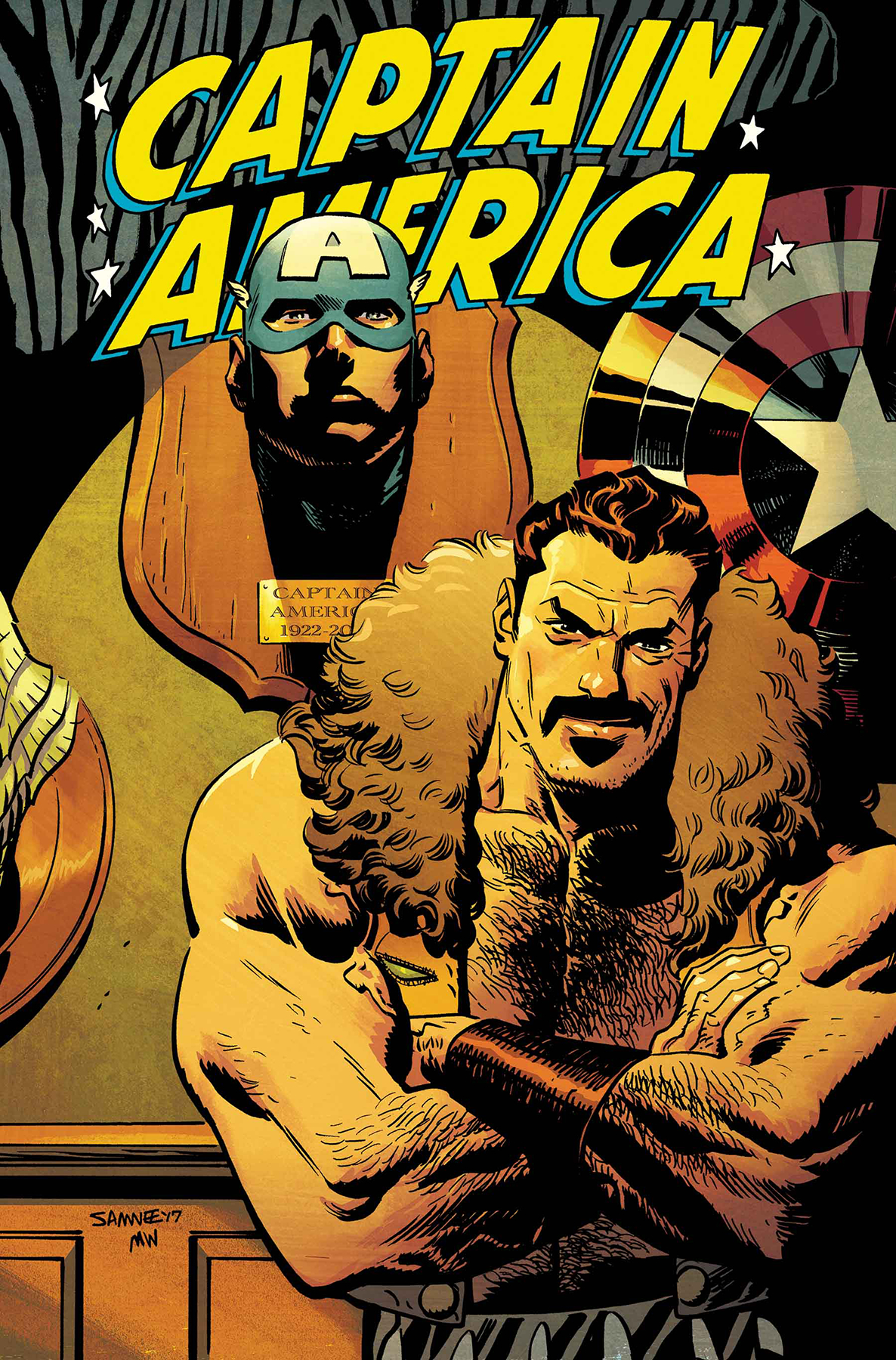 CAPTAIN AMERICA #697 | Picked by Dave
(W) Mark Waid (A/CA) Chris Samnee
HOME OF THE BRAVE PART Part 3
Kraven the Hunter has a new target - and it's Steve Rogers! Trapped in unfamiliar territory, stripped of his shield and on the run, Cap must find a way to evade Kraven long enough to save an innocent life - but this time, that might be impossible! And just wait until you see the final page...