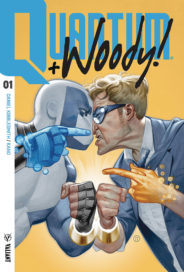 QUANTUM & WOODY #1 | Picked by Josh & Pat
(W) Daniel Kibblesmith (A) Kano (CA) Julian Totino Tedesco
THE WORLD'S WORST SUPERHERO TEAM RETURNS IN AN EXPLOSIVE NEW ONGOING SERIES! This December, deeply alarming and untrustworthy writer Daniel Kibblesmith (The Late Show with Stephen Colbert) and eyepopping artist Kano (Daredevil) give the Valiant Universe the adjective-worthy superheroes it deserves: QUANTUM AND WOODY!
Sometimes...you embrace your destiny. And sometimes...you and your troublemaking adopted brother find yourselves trapped in a scientific lab explosion that grants you $@&%ing awesome superpowers. As a result of their accident, Eric and Woody Henderson - aka Quantum and Woody - must "klang" their wristbands together every 24 hours or both dissipate into nothingness. Which makes superhero-ing pretty awkward when you're not on speaking terms at the moment. See, Eric has been keeping a pretty big secret: He knows who Woody's birth father really is...and where he's been hiding all these years.
With great power comes great sibling rivalry! This winter, you'll believe two men and one goat can split a one bedroom apartment and still be a credible threat to evil and injustice everywhere when QUANTUM AND WOODY make headlines and take names!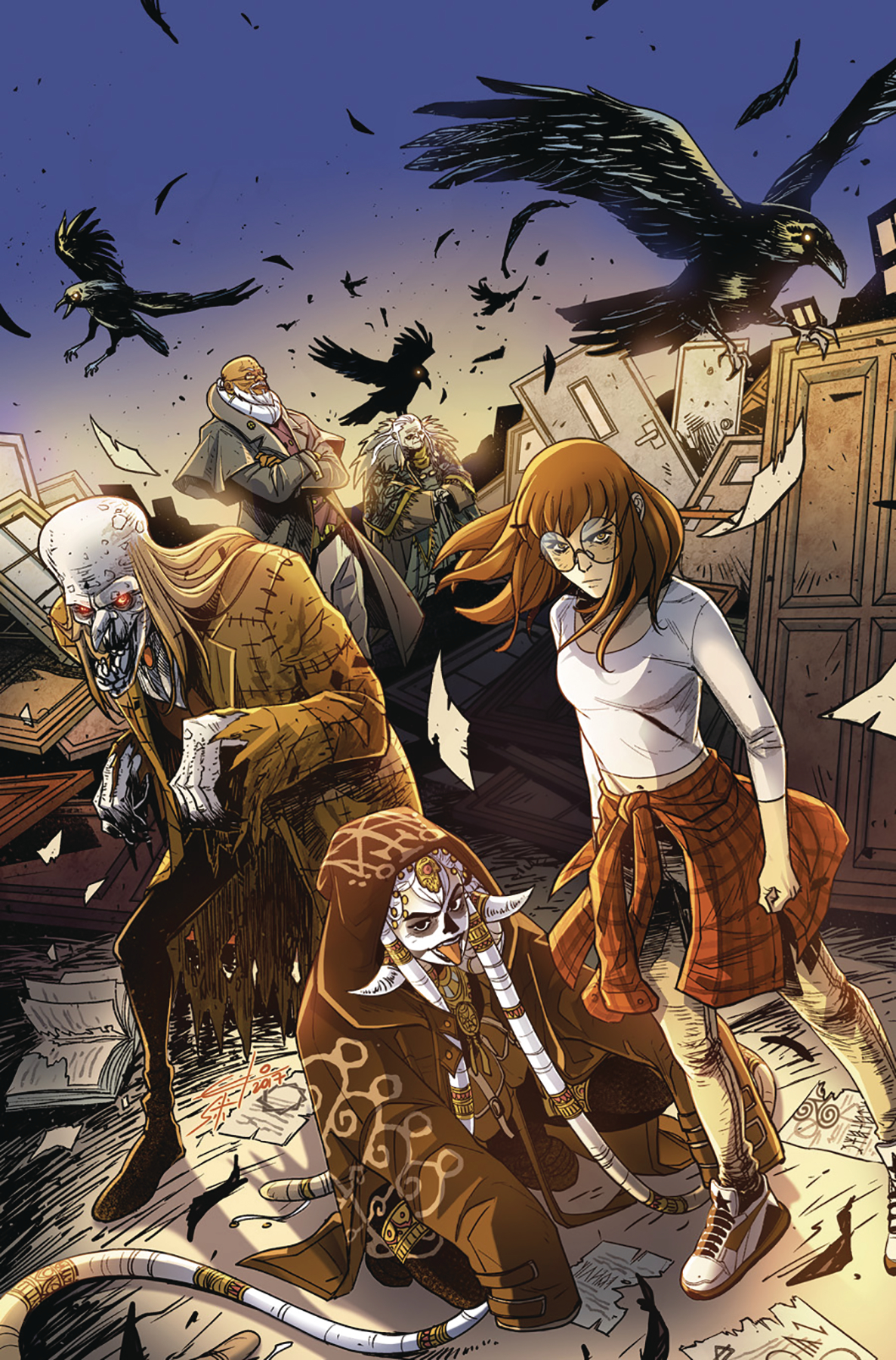 BACKWAYS #1 | Picked by Colin & Dave
(W) Justin Jordan (A/CA) Eleonora Carlini
There is a hidden nation. A nation of magic and madness, one that exists in all the forgotten spaces. Your basement, your attic, the haunted house down the street, anyone of those might be a part of the Backways.
Anna Merrick lost someone in the Backways, and she'll stop at NOTHING to get them back. Even if it means unleashing something unimaginable.
From Justin Jordan (STRAYER, Green Lantern: New Guardians) and Eleonora Carlini (Batgirl, Doctor Who) comes the BRAND NEW series of magic, mystery and mayhem that is sure to appeal to fans of Harry Potter & The Chronicles of Narnia!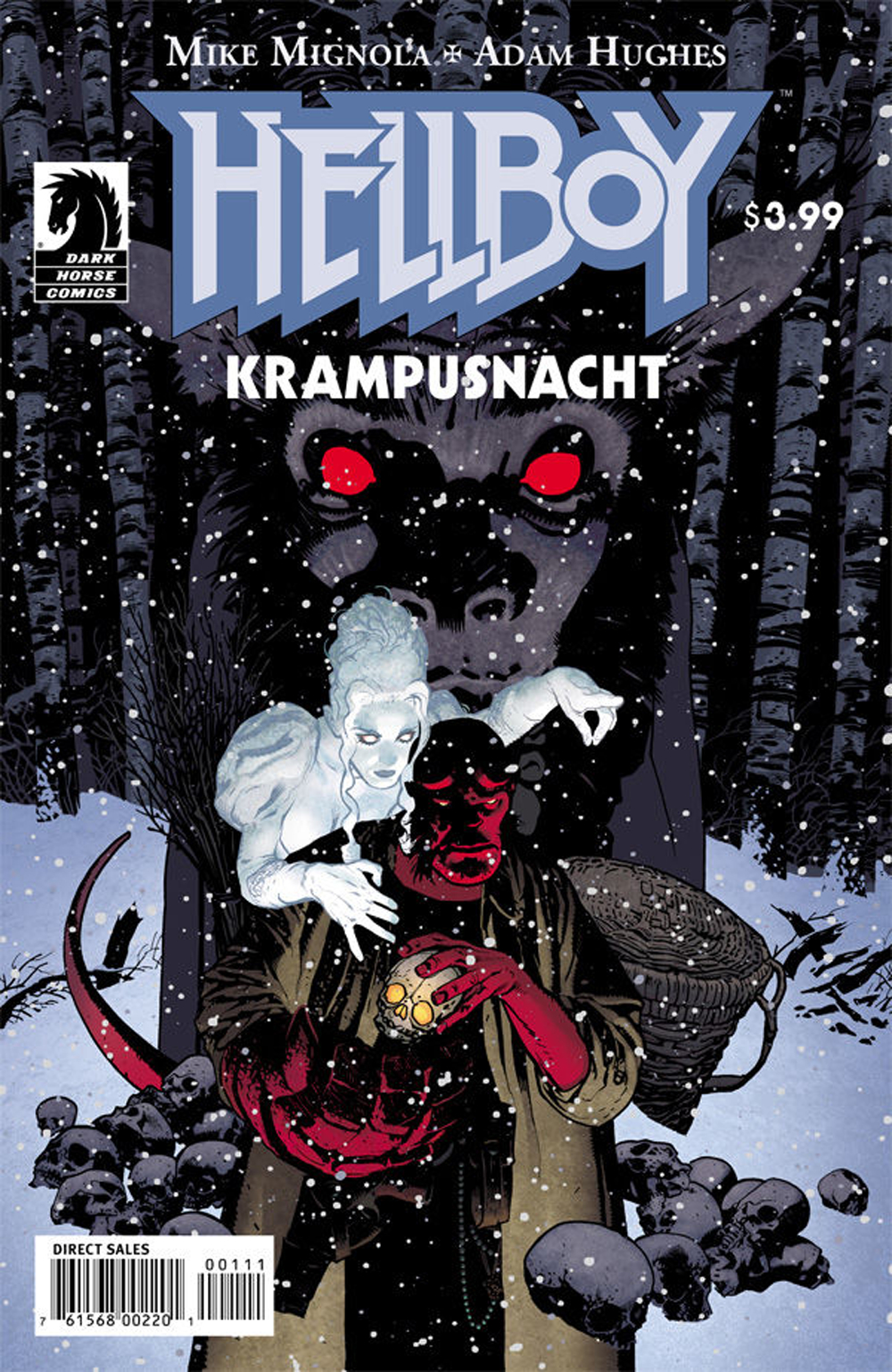 HELLBOY: KRAMPUSNACHT #1 | Picked by Colin
(W) Mike Mignola (A/CA) Adam Hughes
The only thing more exciting than pitting Hellboy against this Satanic spin on Santa is the team-up of Mike Mignola and Adam Hughes.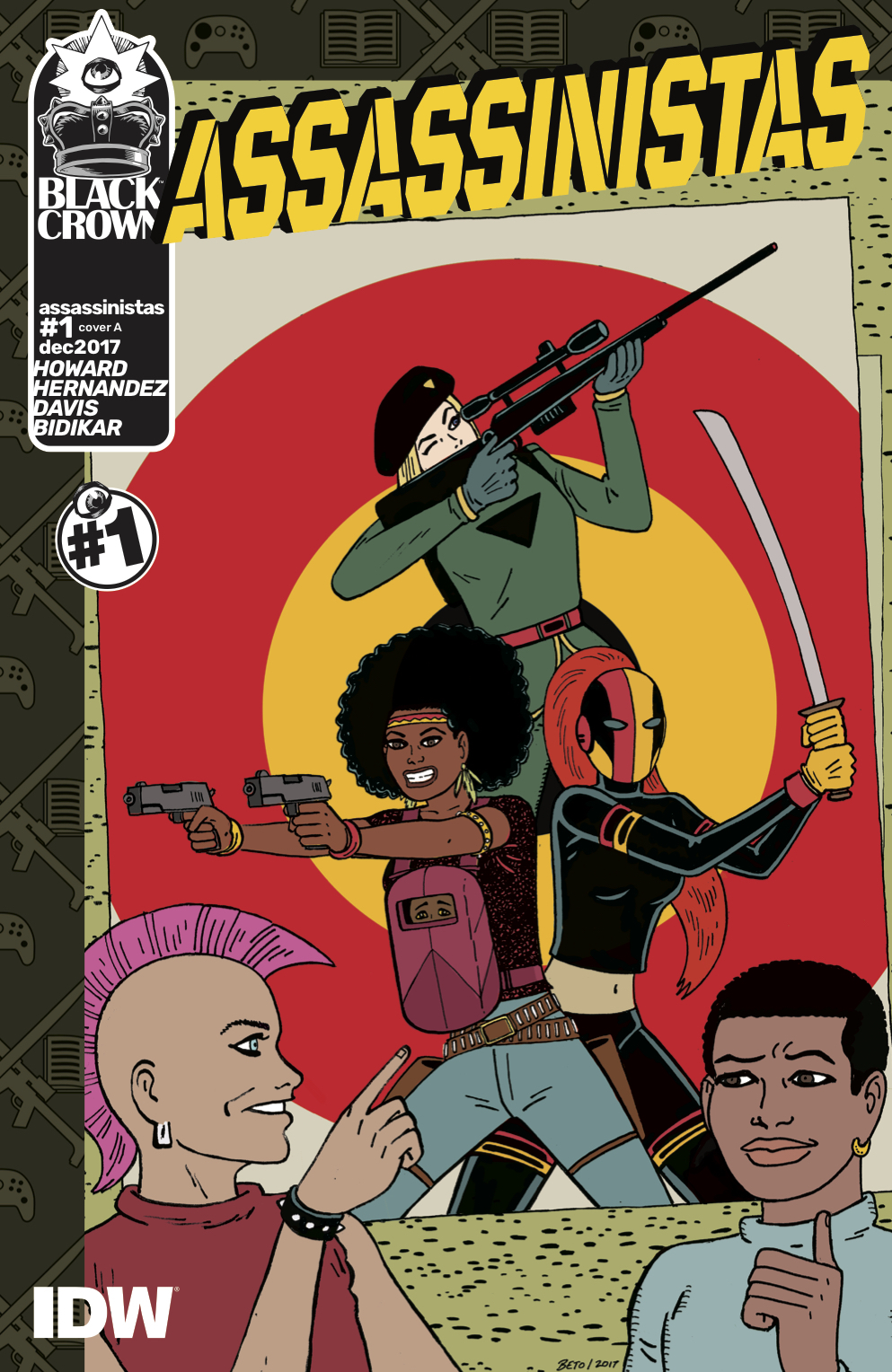 ASSASSINISTAS #1 | Picked by Colin
(W) Tini Howard (A/CA) Gilbert Hernandez
Dominic Prince and the Semester Abroad, Part 1 of 6. Dominic Price is a college-age kid who just wants to spend the semester making out with his boyfriend, Taylor, in between rounds of TurboLight Fighter and maintaining a solidly passable 3.2 GPA. His mom, Octavia, formerly a badass action-movie-quality bounty hunter, didn't pay his tuition, because she had to get back in the business and spend 40K on black market weapons and body armor. And she's bringing Dominic with her, because the alternative is making lattes for a semester, and he'd rather die. Good thing in mom's line of work, dying is an option.
•   "It's a Kill Bill story in a Venture Brothers world! or better yet:  Fun Home taking place on a backdrop of The Expendables."-Tini Howard, co-creator/writer
•   Modern Family. Retro Sass. Highly Trained. To Kick your Ass. ASSASSINISTAS
•   Eisner Hall of Fame Artist Gilbert Hernandez teams up with rising star writer Tini Howard (The Skeptics, Magdelena, Rick and Morty) for a full-octane action & family drama assault!
•   Letter columns, interviews, previews, behind-the-panel-borders secrets & more!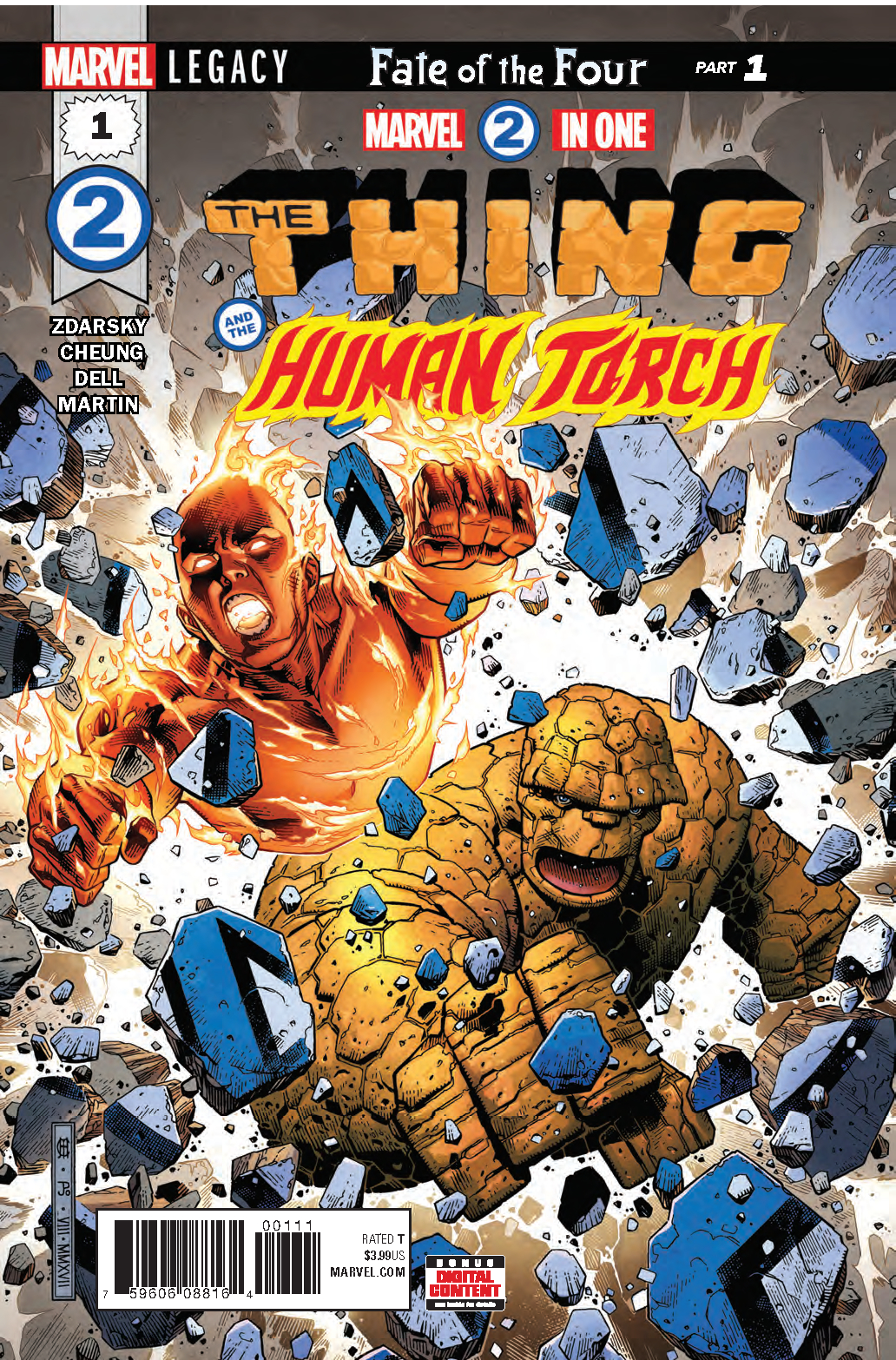 MARVEL TWO-IN-ONE #1 | Picked by Dave
(W) Chip Zdarsky (A/CA) Jim Cheung
The Fate of the Four Part 1
THE FOUR ARE NO MORE, SO TWO MUST DO! Something is very wrong with THE HUMAN TORCH and only THE THING can help him! It's the Marvel Universe reunion you've all been waiting for (well, HALF of it, at least!).  Plus: What monumental secret has DOOM been hiding since the end of SECRET WARS, and how will it completely change the lives of Johnny Storm and Ben Grimm? PLUS: Includes 3 bonus MARVEL PRIMER PAGES!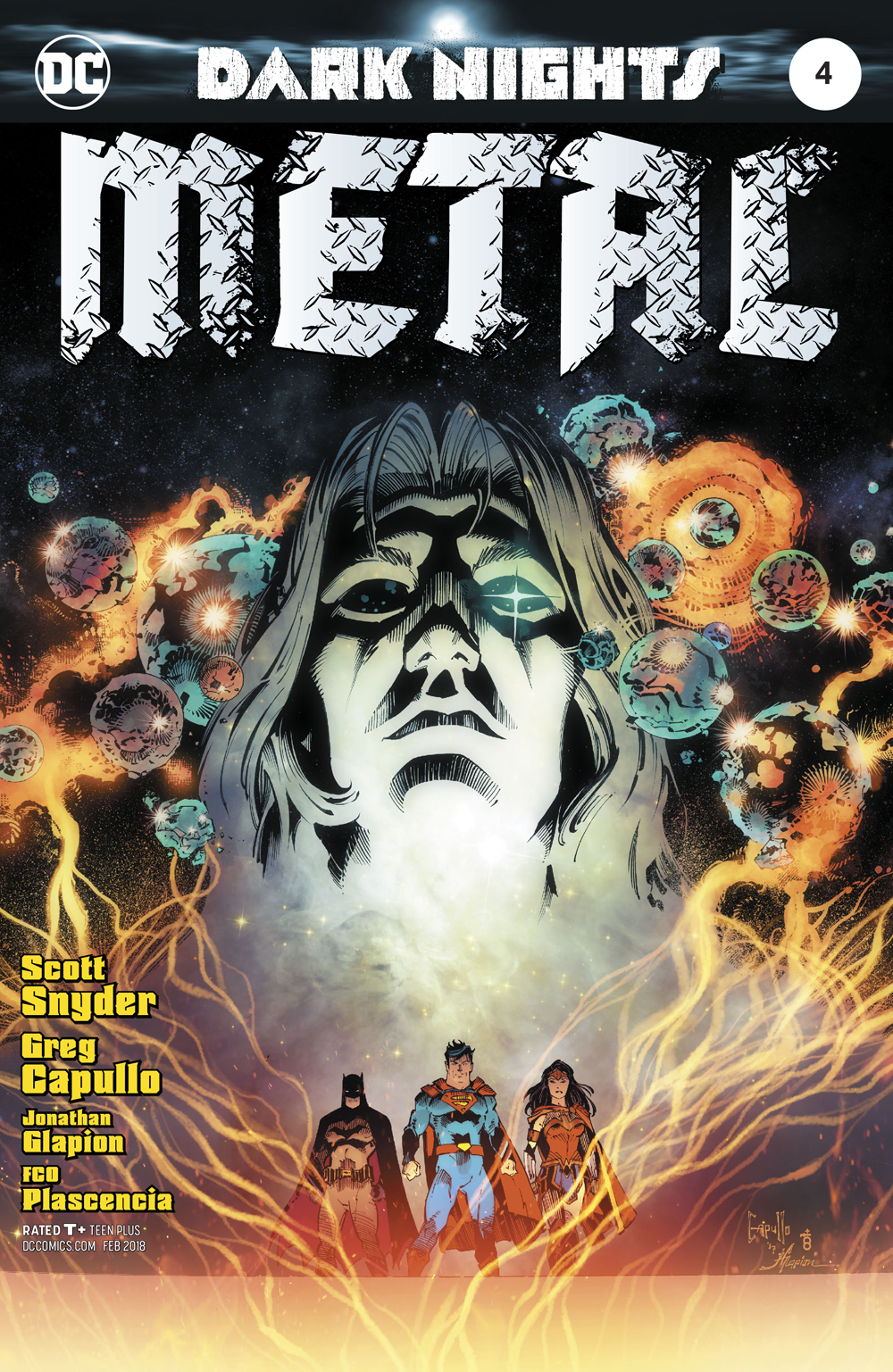 DARK NIGHTS METAL #4 | Picked by Pat, Dave, & Josh
(W) Scott Snyder (A/CA) Greg Capullo, Jonathan Glapion
The Justice League has been broken and scattered to the far corners of the DCU, each member forced to face their worst fears alone...and the fears are winning. When an unlikely ally reveals a glimmer of hope, they must seize their chance, or risk their window of opportunity closing for good!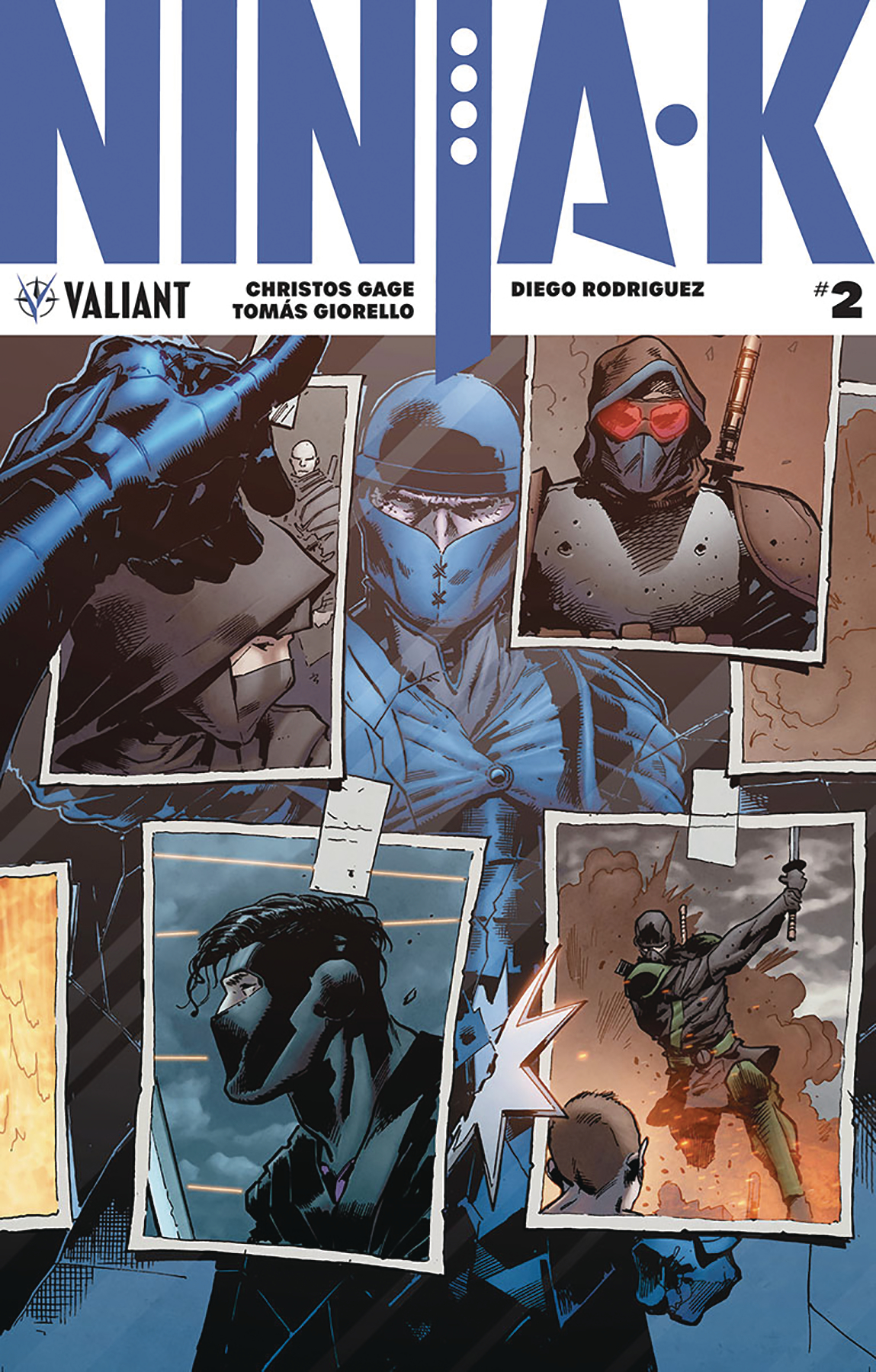 NINJA-K #2 | Picked by Josh & Pat
(W) Christos Gage (A) Tomas Giorello (CA) Trevor Hairsine
Who is hunting the agents of MI-6's most elite intelligence unit?
One by one, the operatives of MI-6's covert "Ninja Programme" are being murdered by an unseen threat that is as mysterious as it is deadly. But who could possibly have the knowledge and expertise to eliminate the lethal men and women of Britain's most secret service...and why are they hellbent on reaping revenge against Colin King and his predecessors? As t he walls close in around him, Ninjak must confront the bloodstained legacy that spawned him... before his own name gets crossed off the list...
Acclaimed writer Christos Gage (Netflix's Daredevil) and superstar artist Tomas Giorello (X-O MANOWAR) draw the circle close around Valiant's deadliest super-spy for an orchestra of spycraft, stealth, and steel as Valiant's next essential new ongoing series dares onward!