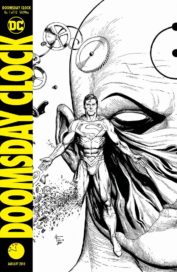 DOOMSDAY CLOCK #1 | Picked by Pat, Josh, Adam, & Dave
(W) Geoff Johns (A/CA) Gary Frank
DC Comics presents to you a 12-issue maxiseries from the critically acclaimed team of writer Geoff Johns, artist Gary Frank and colorist Brad Anderson. You are not prepared for what lies ahead within these pages, good readers.
Come down to Pittsburgh Comics on 11/21 @ 11pm for the 11:57pm release of Doomsday Clock #1! There will be a special variant (see image), some sales, and special Smiley cookies to mark the occasion!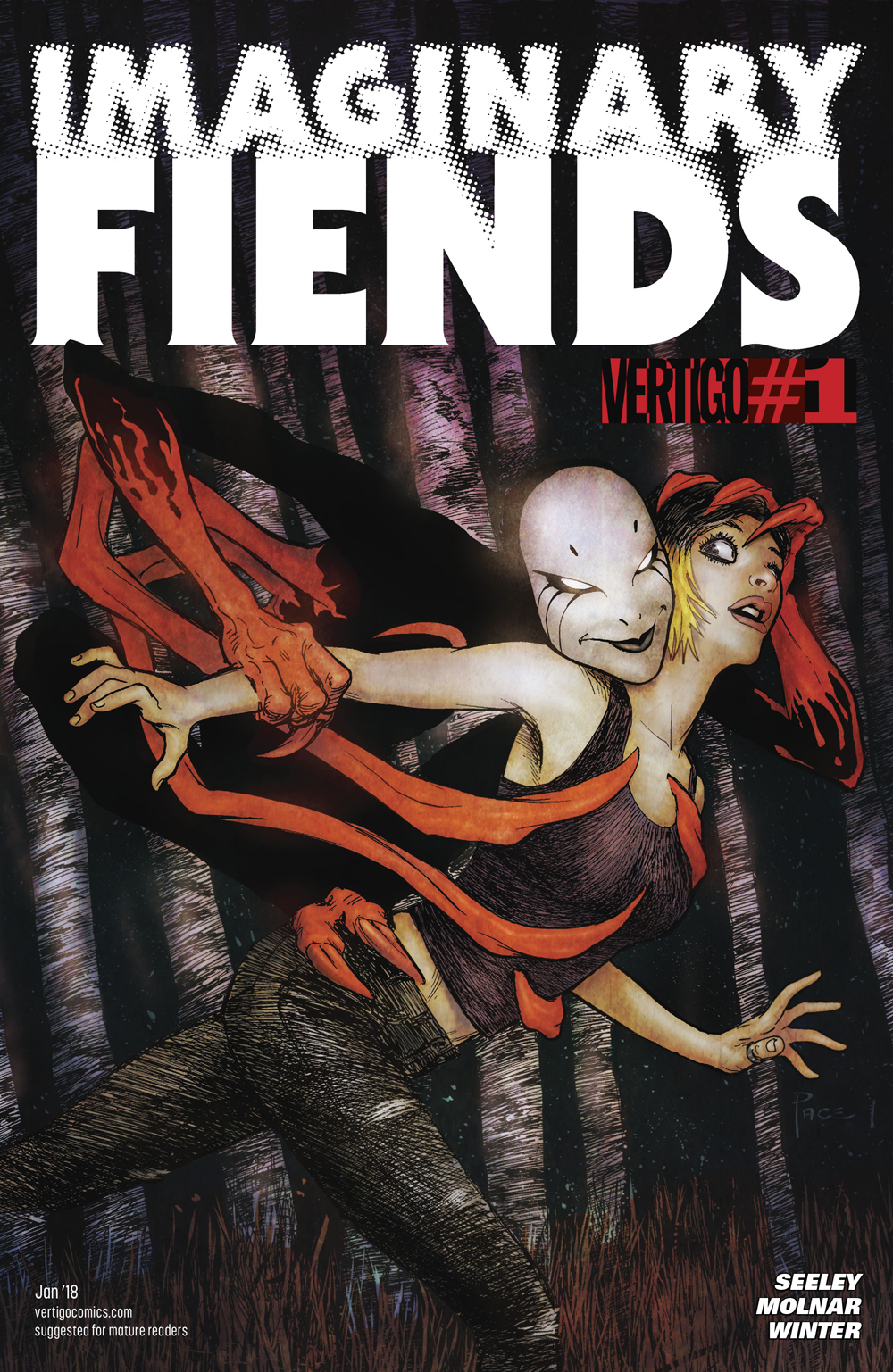 IMAGINARY FIENDS #1 (OF 6) | Picked by Colin
(W) Tim Seeley (A) Stephen Molnar (CA) Richard Pace
"Polly Peachpit." Those were the words ten-year-old Brinke Calle said when she was found covered in her own blood by the woods in rural Cannon Falls, MN. Her best friend, Melba, had just attempted to murder her because a spider girl named Polly Peachpit told her to.
Since that day, Melba has spent seven years in a mental health facility. Tomorrow is her eighteenth birthday. Tomorrow, she'll be transferred to a federal prison. Tomorrow, her real sentence will begin.
That is, until she receives a visit from FBI Agent Virgil Crockett. Crockett explains that there is another world beyond ours, where hungry spectral aliens stalk the minds of the impressionable and weak. These things, called IMPs (Interdimensional Mental Parasites) feed on compliance. They convince hosts to do things for them, and the more they feed, the stronger they become. More IMPs stream into the world each day, invisible to everyone but his or her hosts.
After years of drugs and counseling, Polly and Melba have developed a unique relationship-and to Crockett, this relationship represents something her people can work with. In exchange for release from prison, Crockett asks Melba (and Polly) to serve as IMP hunters. For Melba, it's a chance to prove that she's innocent, convinced to murder by a monster...a monster she must now unleash.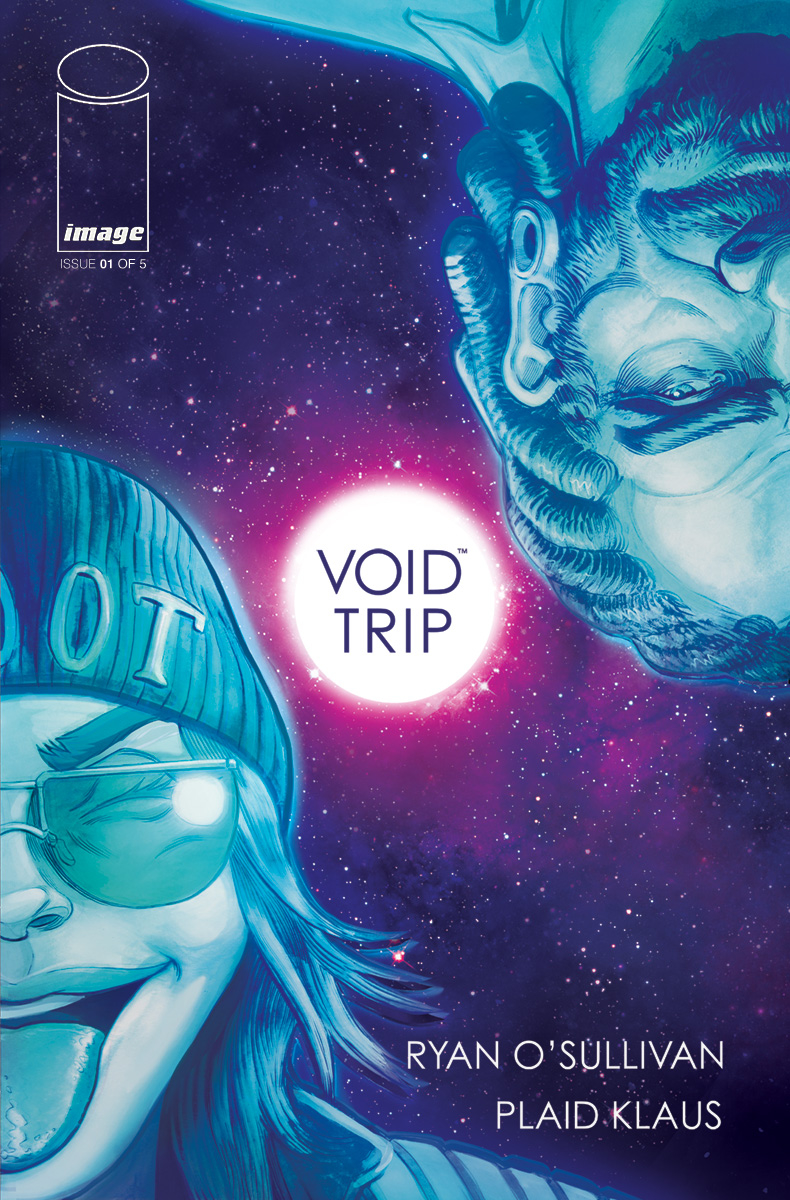 VOID TRIP #1 (OF 5) | Picked by Colin
(W) Ryan O'Sullivan (A/CA) Plaid Klaus
From writer RYAN O'SULLIVAN (Turncoat, The Evil Within, Warhammer 40,000) and illustrator PLAID KLAUS (Turncoat), comes the story of Ana and Gabe, the last two humans left alive in the galaxy. They're low on fuel, they're low on food, and they're low on psychedelic space froot, but they're still determined to make it to the promised land: hippy-paradise, super-planet Euphoria. This is the story of their journey, the friends and enemies they made along the way, and how the universe responded to those who dared to live freely within it.
"Beautiful, drugged, and hilarious sci-fi from an alternate universe where the only Captain America anyone cares about is the one in Easy Rider."-KIERON GILLEN
DEMON HELL IS EARTH #1 | Picked by Colin
(W) Andrew Constant (A/CA) Brad Walker, Andrew Hennessy
Jason Blood and Etrigan: the best of enemies, destined to spend eternity bound together. When a haunting vision leads Jason to Death Valley, a supernatural weapon is unleashed, radically transforming not only the land, but also Blood...and the Demon. The worst, though, is yet to come, as hell begins to make its way into our world. Don't miss the start of this horrifying miniseries, where Etrigan and Blood's relationship will be changed forever!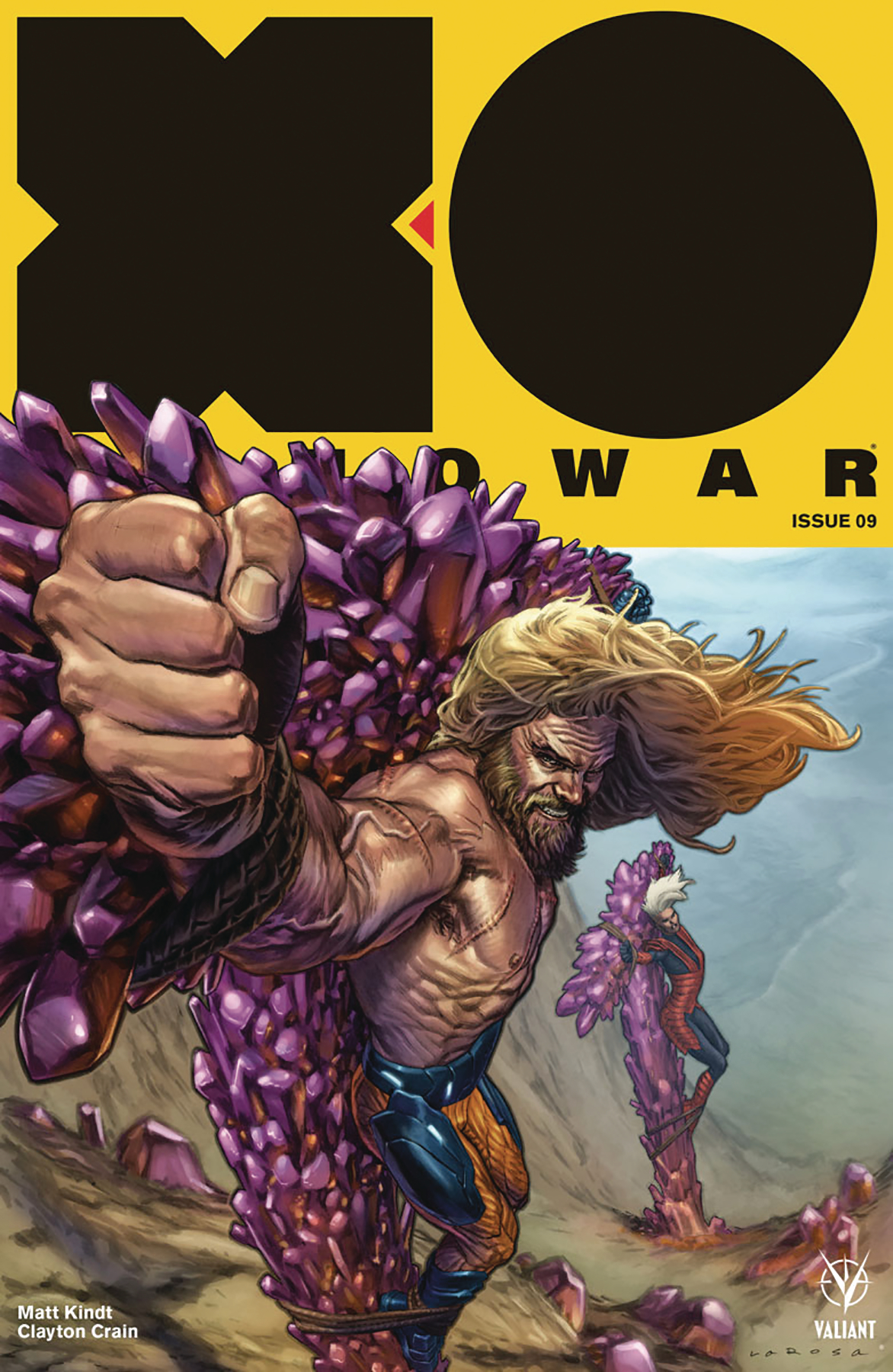 X-O MANOWAR #9 | Picked by Adam & Josh
(W) Matt Kindt (A) Clayton Crain (CA) Lewis LaRosa
Hail to the emperor!
With his throne attained and his enemies defeated, Aric of Dacia is not only the undisputed emperor of the war-shattered world of Gorin... He is one of the most feared warlords in the known galaxy! But as this former hero of Earth grows more confident with each brutal campaign, he'll soon discover that his greatest enemy is...himself. Can Aric and the ultra-powerful X-O Manowar armor that he wields peacefully sustain such unyielding amounts of power...or will the thirst for war inside him consume everything he's fought for?
New York Times best-selling writer Matt Kindt (ETERNITY, Dept. H), and superstar artist Clayton Crain (4001 A.D.) crown the final chapter of "EMPEROR" here as Valiant's chart-topping interstellar opus challenges the cosmos itself!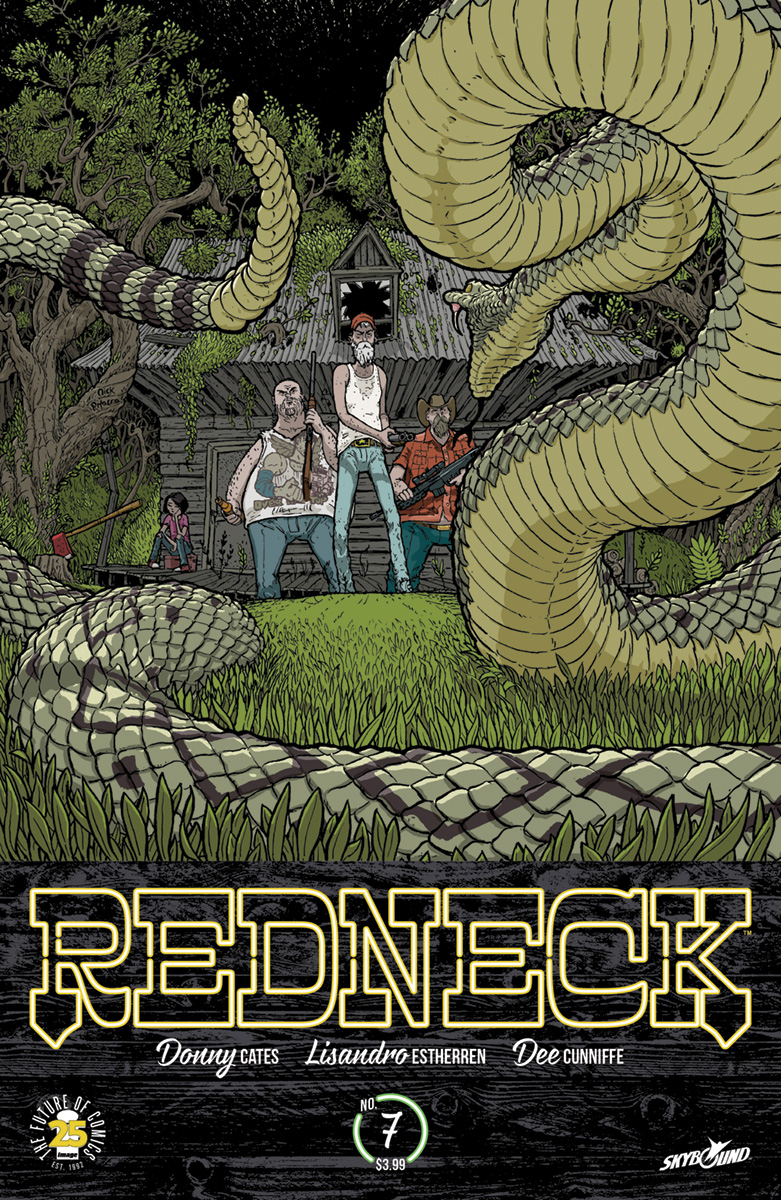 REDNECK #7 | Picked by Pat
(W) Donny Cates (A) Lisandro Estherren (CA) Nick Pitarra
"THE EYES UPON YOU" kicks off with the Bowmans lying low from the law with a new member of the family in tow. But there are rules to being a vampire...and when the rules are broken, the family will surely suffer...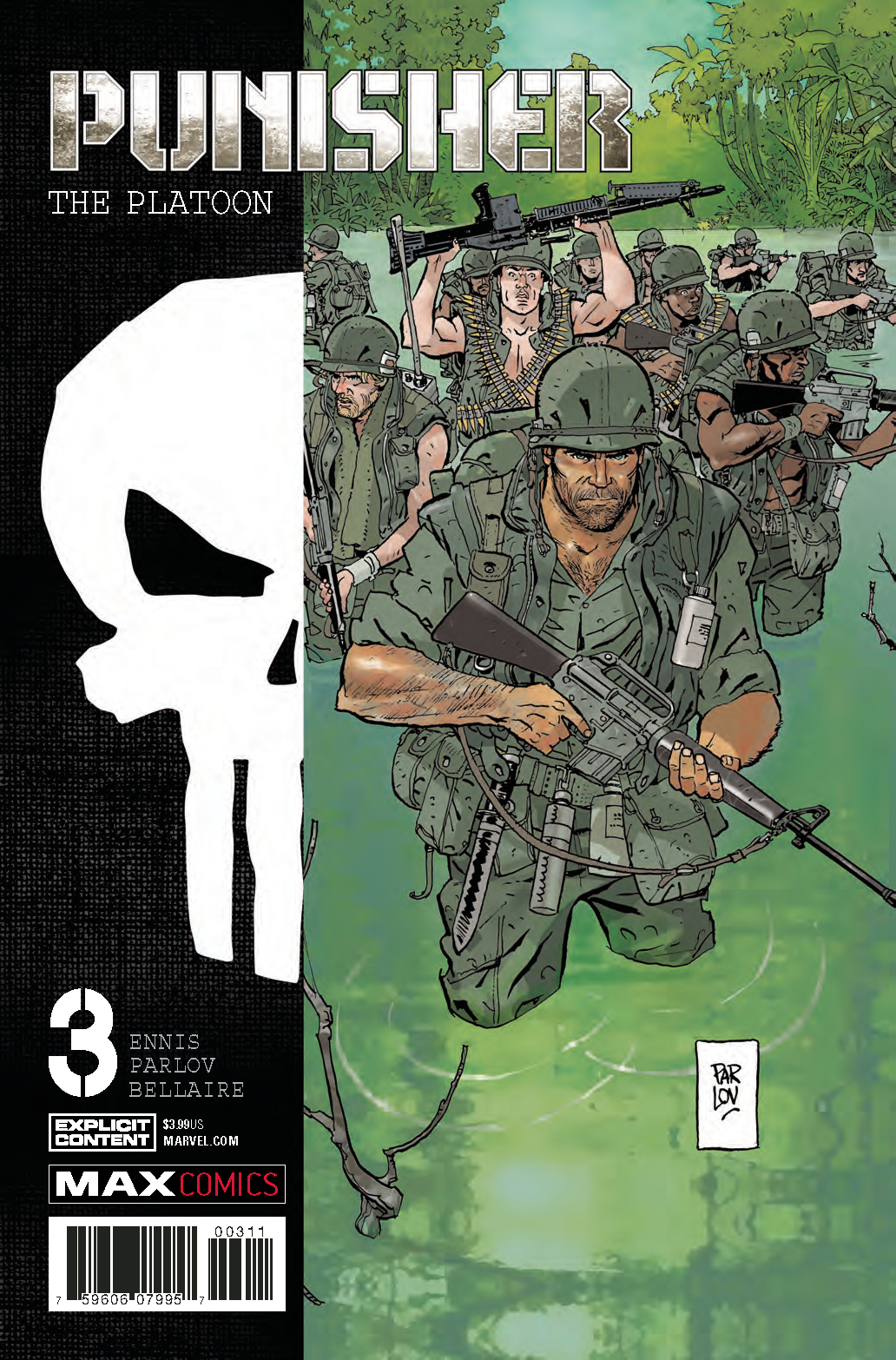 PUNISHER PLATOON #3 | Picked by Pat
(W) Garth Ennis (A/CA) Goran Parlov
• During the Tet offensive, death surrounded Lt. Castle's platoon on all sides.
•  How far would Frank go to protect his men? Especially when the danger came from the indifference of his commanders?
•  And while Castle was engaged in the grind of war, a kindred spirit on the enemy's side watched and waited.
Explicit Content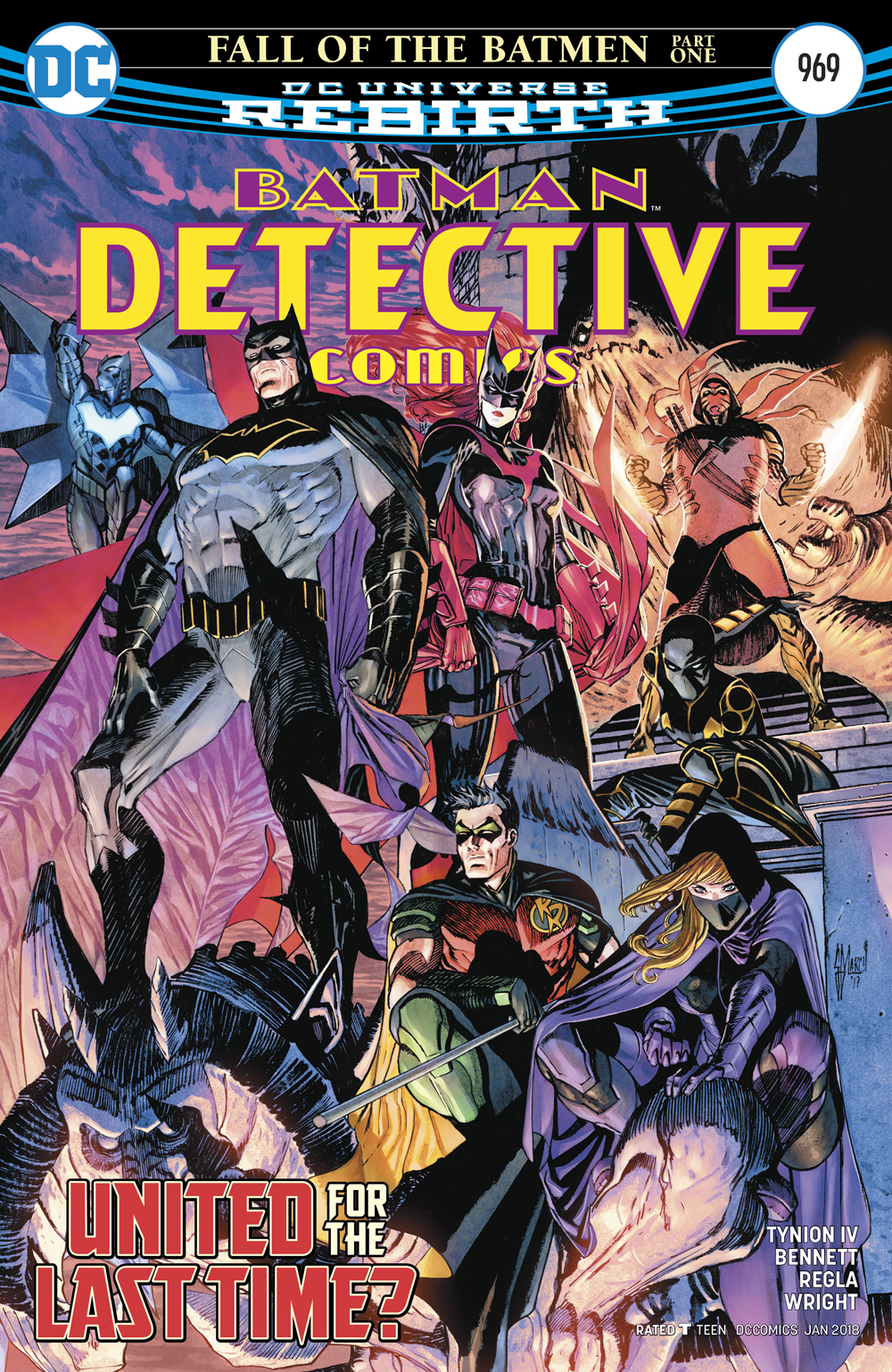 DETECTIVE COMICS #969 | Picked by Josh
(W) James TynionIV (A) Alvaro Martinez, Raul Fernandez (CA) Eddy Barrows, Eber Ferreira
"FALL OF THE BATMEN" part one! Everyone in Batman's orbit is broken somehow-some more than others. For Clayface, keeping the pieces of his psyche together has been a years-long struggle...and it's a war he may be about to lose! And as the team tries to pull itself back together, their enemies have learned something from Batman's newfound spirit of cooperation...and have formed a cabal of their own!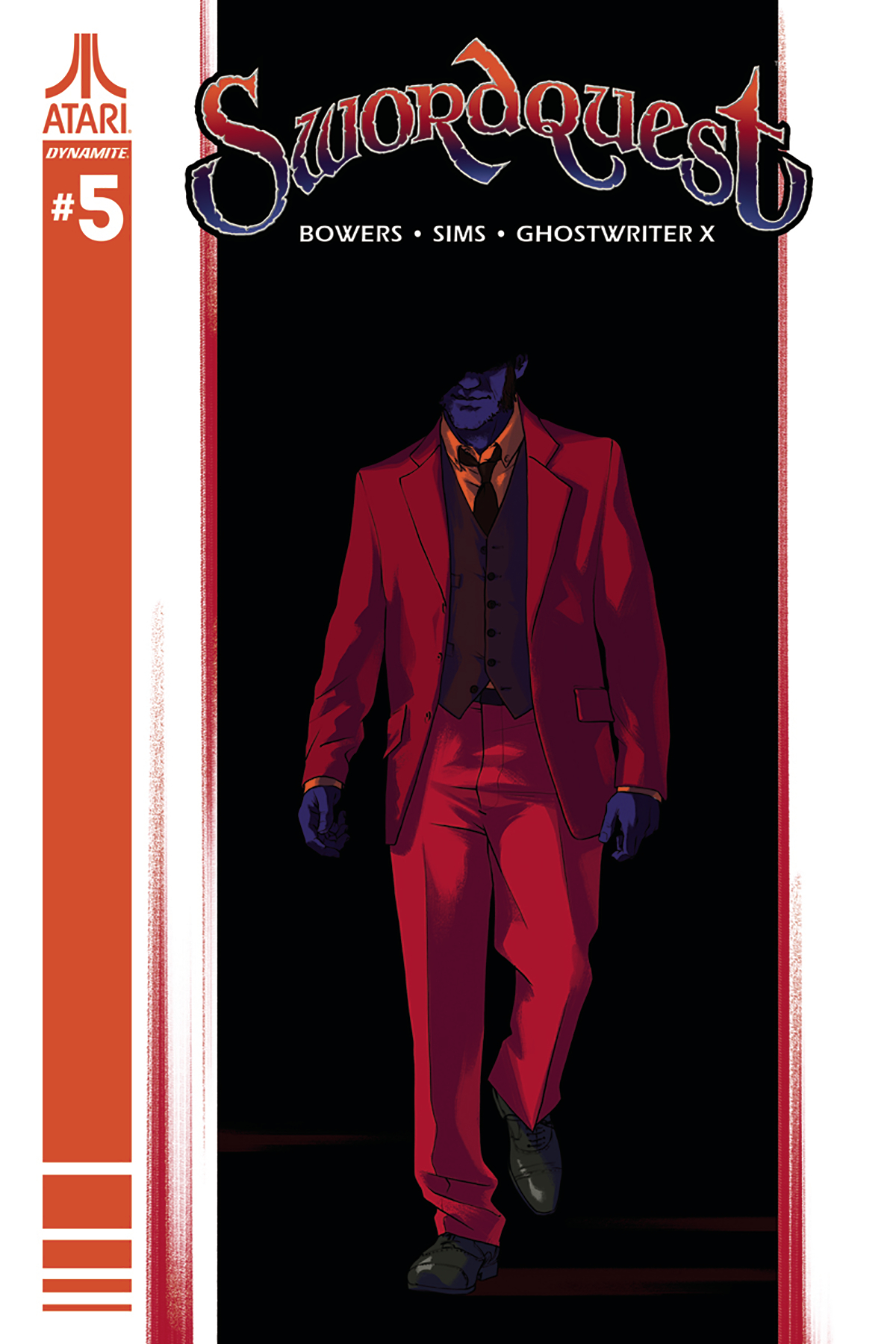 SWORDQUEST #5 | Picked by Dave
(W) Chad Bowers, Chris Sims (A) Ghostwriter X (CA) Goni Montes
Peter Case's quest to steal the Sword of Ultimate Sorcery hit a few bumps along the way, like having to fight an evil wizard from another world, but he and his friends are seeing it through to the epic (as defined by the dictionary) conclusion of SwordQuest: Realworld!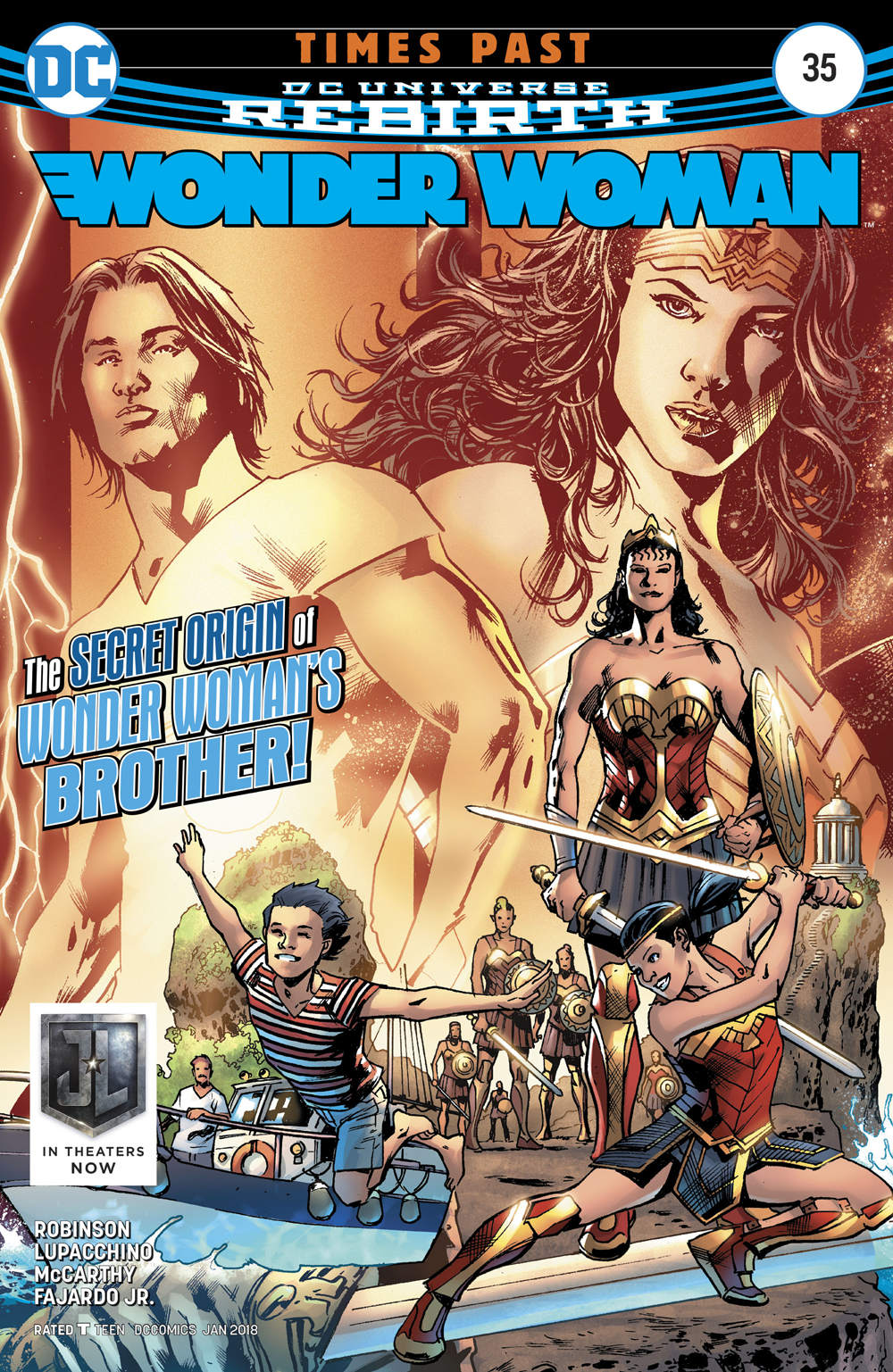 WONDER WOMAN #35 | Picked by Adam
(W) James Robinson (A) Emanuela Lupacchino, Ray McCarthy (CA) Bryan Hitch
"TIMES PAST" part two! Raised on the Grecian isles, Wonder Woman's long-hidden brother, Jason, tried to lead a simple life, running away from his birthright. But when Darkseid's daughter, Grail, learns of his existence, will he be ready for the chaos she brings with her?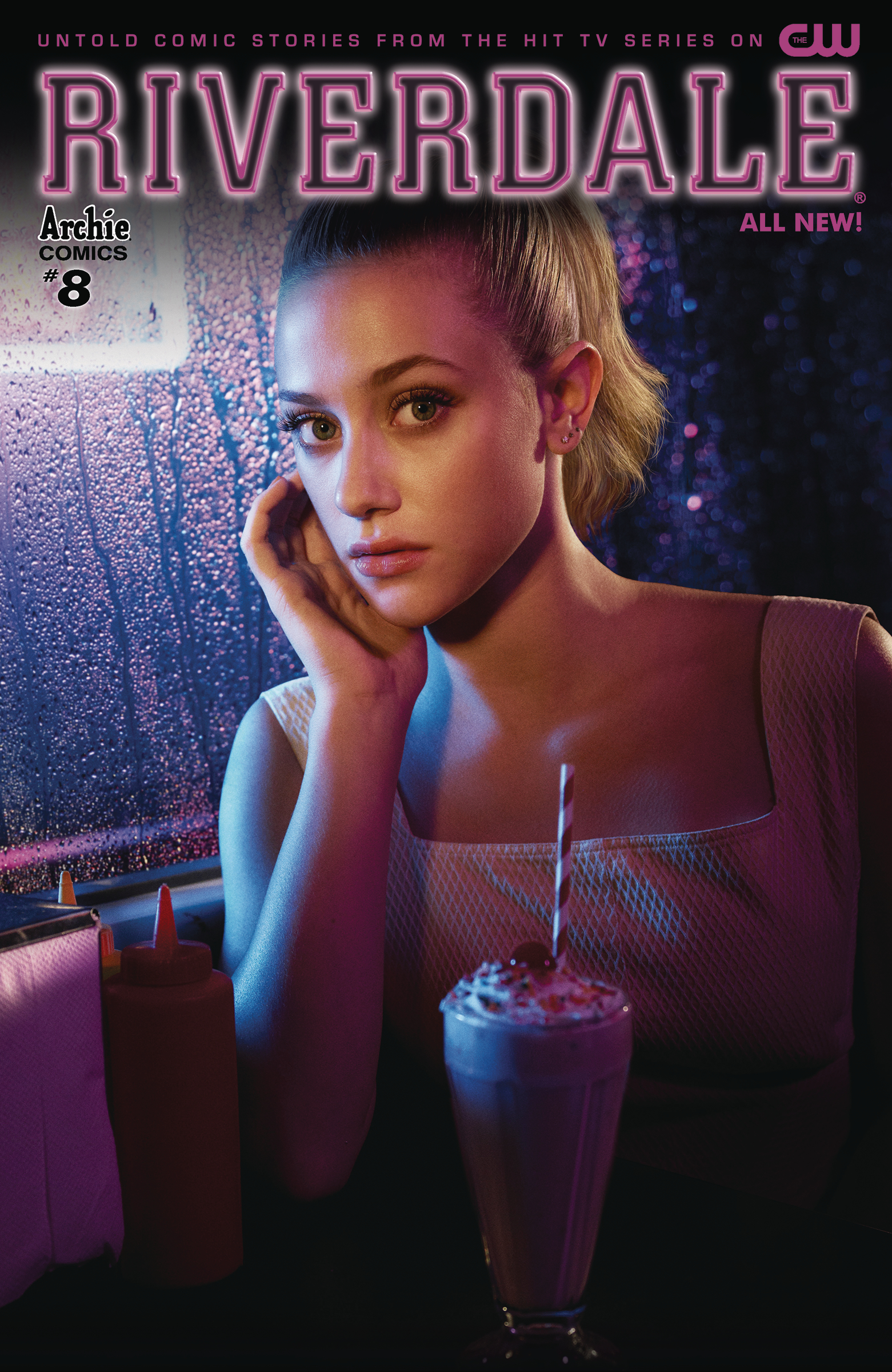 RIVERDALE #8 | Picked by Dave
(W) Roberto Aguirre-Sacasa, Various (A) Thomas Pitilli (CA) Photo
From Roberto Aguirre-Sacasa and the writers of the hit CW series Riverdale, this ongoing comic series features stories set in between episodes of the CW Riverdale television series.