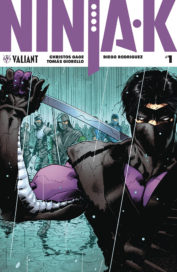 NINJA-K #1 | Picked by Josh
(W) Christos Gage (A) Tomas Giorello (CA) Trevor Hairsine
A NEW CAN'T-MISS ONGOING SERIES! From acclaimed writer Christos Gage (Netflix's Daredevil) and superstar artist Tomas Giorello (X-O MANOWAR), the United Kingdom's most dreaded intelligence operative delves into the cold, calculating world of espionage and international intrigue!
For nearly a century, MI-6, the most elite branch of Britain's clandestine intelligence service, has honed a ruthlessly effective, top-secret division - THE NINJA PROGRAMME - into one of its nation's most finely wielded weapons. Tasked as the first and last line of defense for queen and country, this small shadow army of agents and assassins has produced a succession of notable assets, including NINJA-A, the Queen's silent weapon of World War I; NINJA-E, the globetrotting secret agent that pulled the Cold War back from the brink of armageddon; and, most recently, NINJA-K, aka Colin King, a brash but fearless instrument of lethality that has saved the world from madmen and terror at every turn.
But now...an unknown enemy is hunting and killing members of THE NINJA PROGRAMME one by one - and NINJAK is next on the list.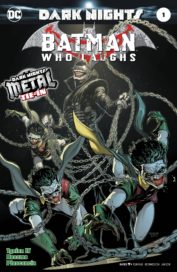 BATMAN WHO LAUGHS #1 | Picked by Colin, Pat, & Josh
(W) James TynionIV (A) Riley Rossmo (CA) Jason Fabok
As the events of DARK NIGHTS: METAL rock the DC Universe, the creatures of the Dark Multiverse stand ready to invade our world! How can the World's Greatest Heroes stop a horde of deadly beings that appear to be powerful nightmare versions of familiar figures? Find out in these special tie-in issues!
RATED T+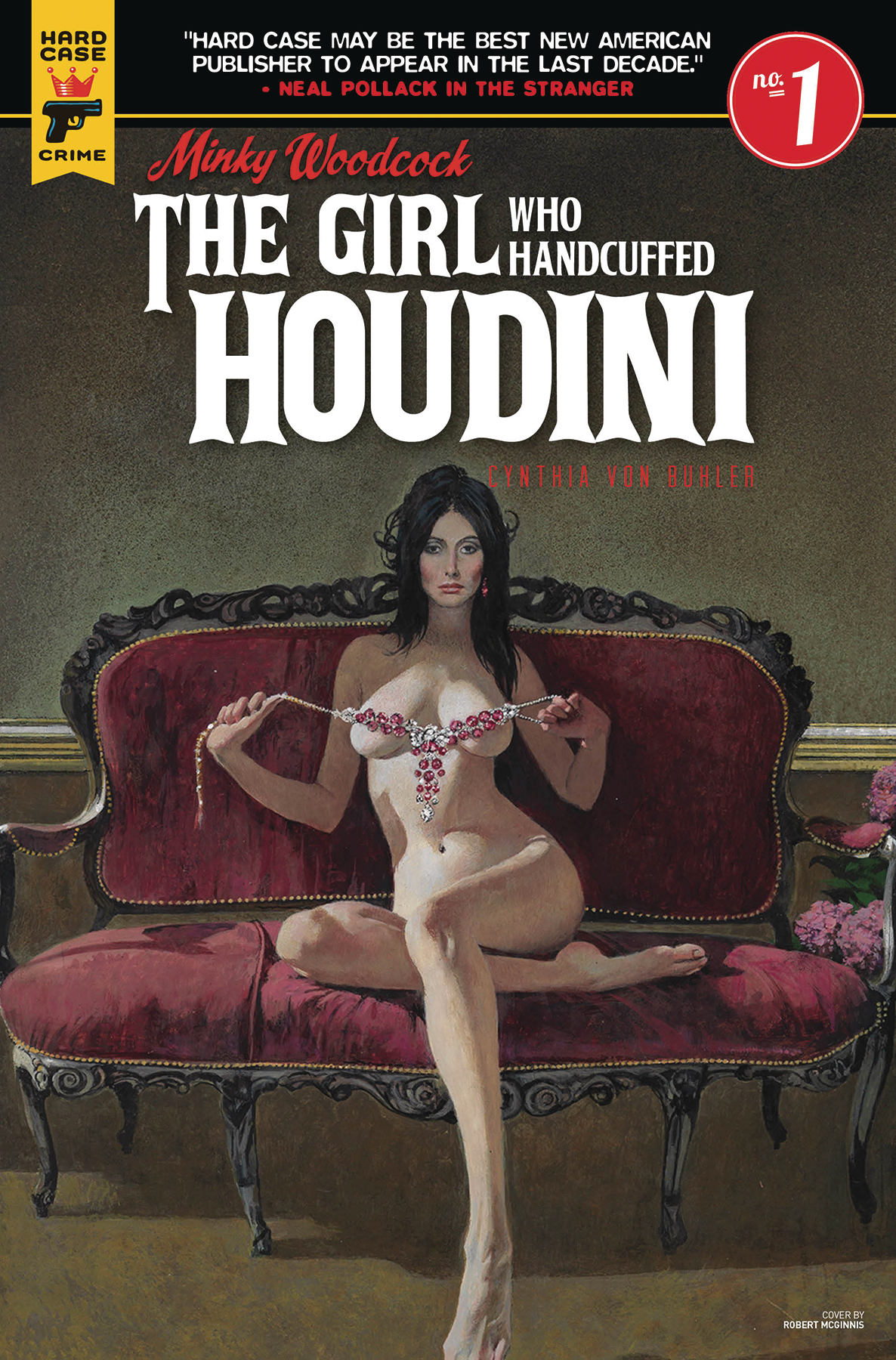 MINKY WOODCOCK: GIRL WHO HANDCUFFED HOUDINI #1 | Picked by Colin
(W) Cynthia Von Buhler (A) Cynthia Von Buhler (CA) Robert McGinnis
Unappreciated at her father's detective agency, the fabulous, rabbit-loving Minky Woodcock straps on her gumshoes in order to uncover a magical mystery involving the world-famous escape artist, Harry Houdini. Created by acclaimed artist, author, director, and playwright Cynthia Von Buhler (speakeasy dollhouse, evelyn evelyn,  emily and the strangers)!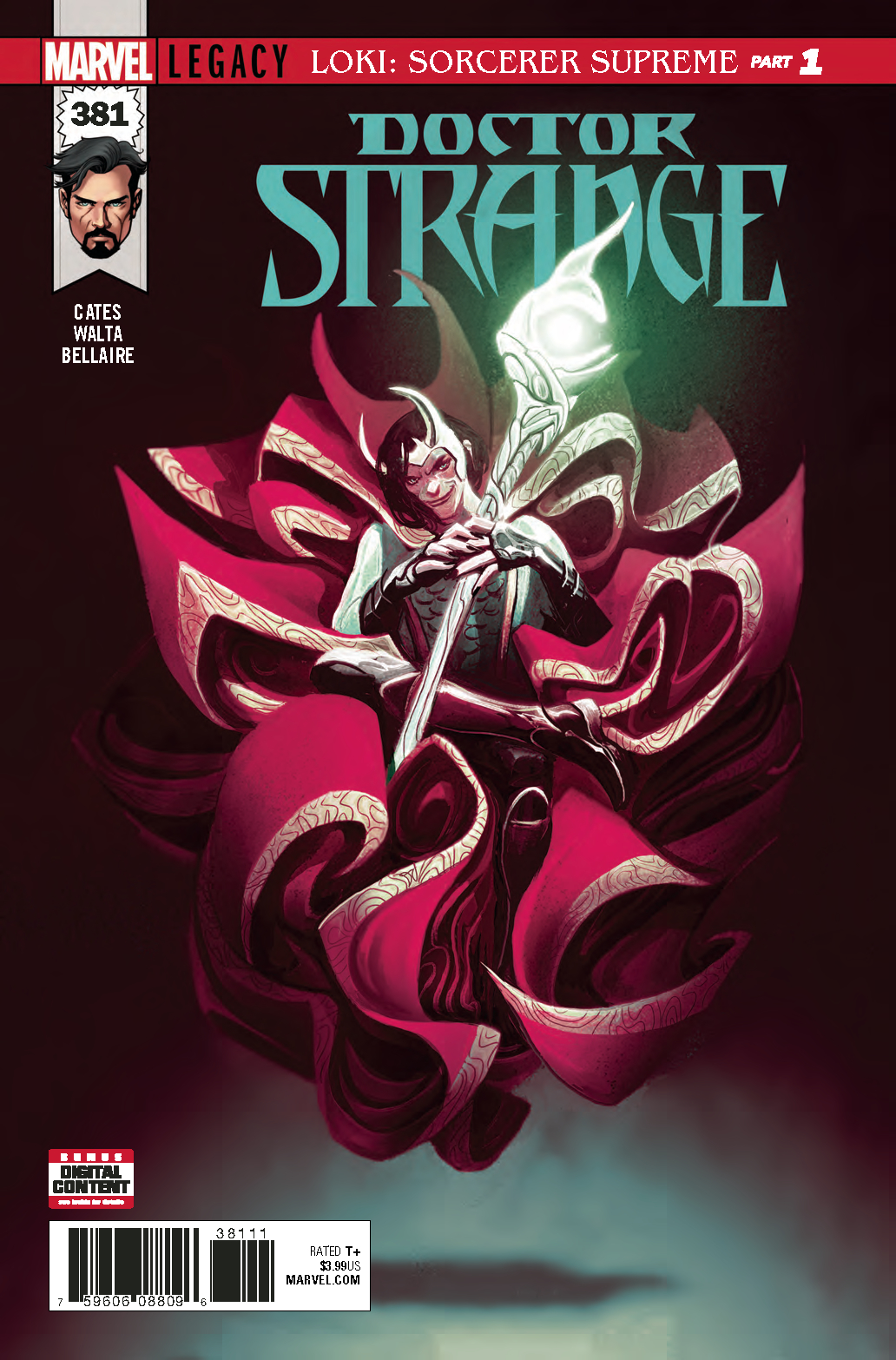 DOCTOR STRANGE #381 | Picked by Colin
(W) Donny Cates (A) Gabriel Hernandez Walta (CA) Michael Del Mundo
LOKI: SORCERER SUPREME  Part 1
Evil is everywhere and the world needs the Sorcerer Supreme more than ever. But is the world ready for LOKI: SORCERER SUPREME?  He has the cloak, the spells - he's even got Zelma Stanton as his assistant (and possibly more?) - but is this the chance he needed to become a hero, or is the god of lies dangerously close to unlimited power? And what happened to STEPHEN STRANGE? PLUS: Includes 3 bonus MARVEL PRIMER PAGES!
Rated T+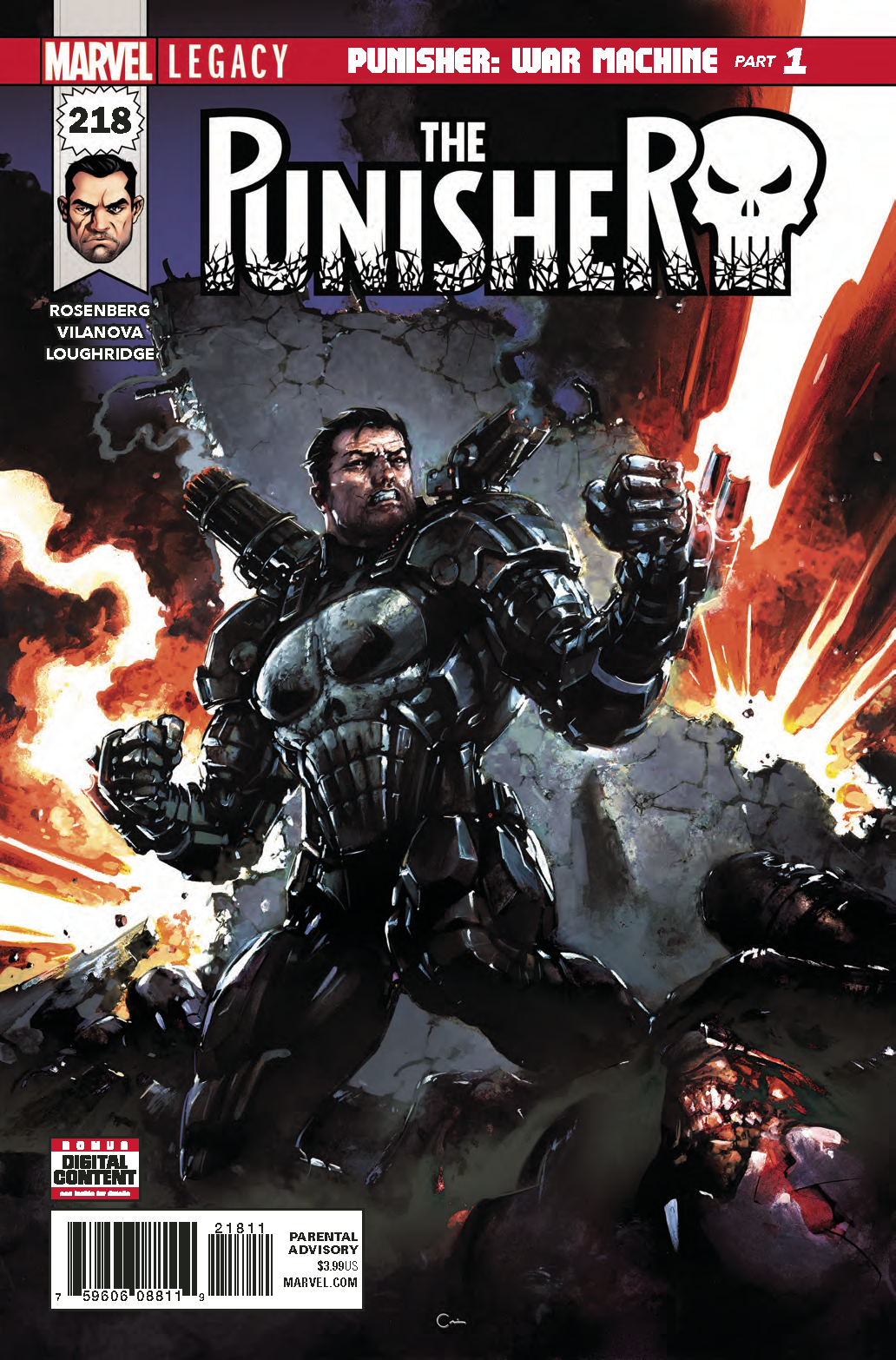 PUNISHER #218 | Picked by Pat
(W) Matthew Rosenberg (A) Guiu Vilanova (CA) Clayton Crain
FRANK CASTLE: WAR MACHINE  Part 1
For years, Frank Castle has been fighting a one-man war against criminals who endanger the innocent, but when a certain one-eyed operative offers him the tools to take his fight global...how could he say no? Find out how Frank found his way into the WAR MACHINE Armor! PLUS: Includes 3 bonus MARVEL PRIMER PAGES!
Parental Advisory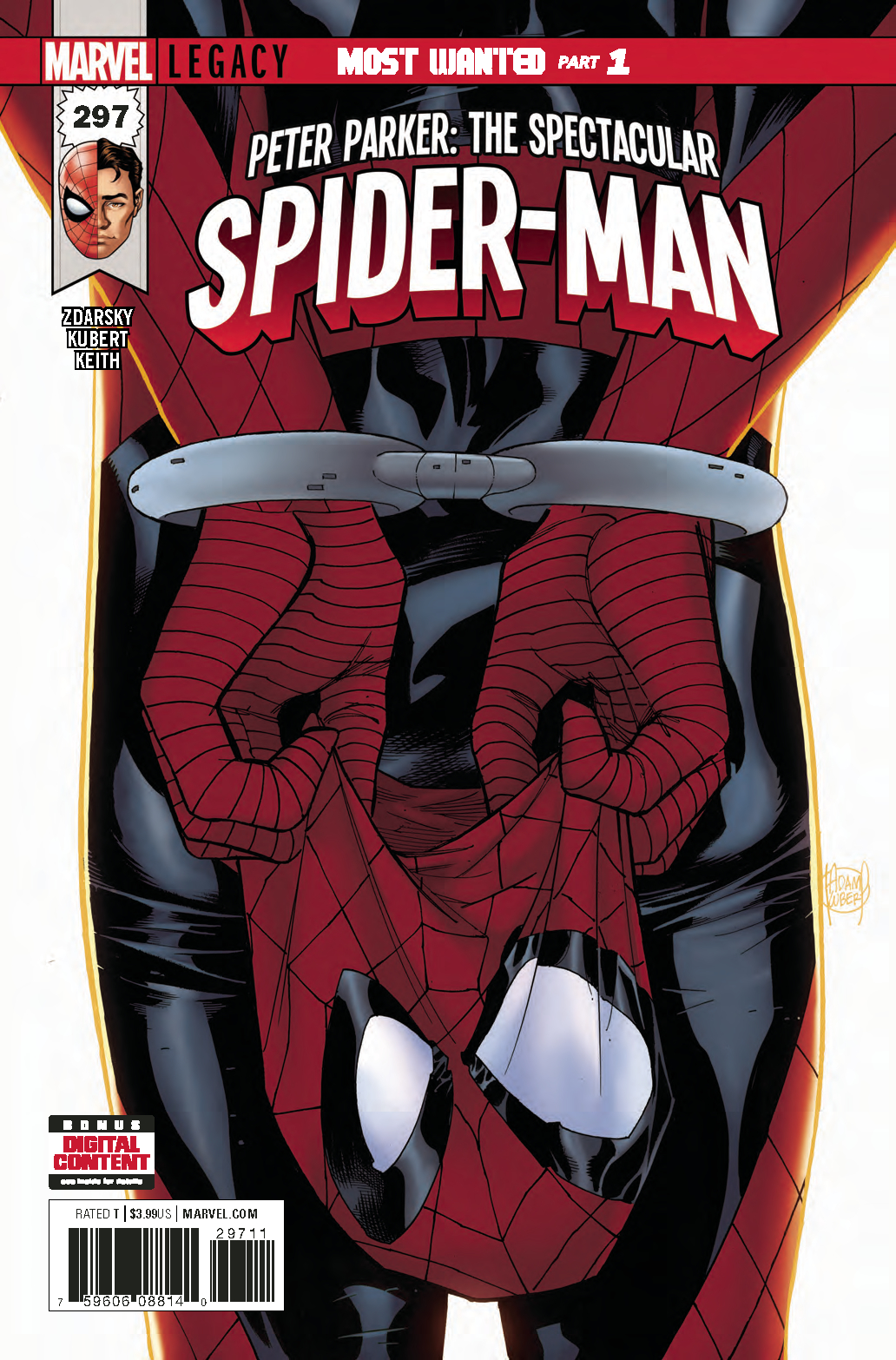 PETER PARKER SPECTACULAR SPIDER-MAN #297 | Picked by Adam
(W) Chip Zdarsky (A/CA) Adam Kubert
MOST WANTED Part 1
Peter Parker is back in the friendly neighborhood, but he's persona non grata as far as the NYPD is concerned! It's the ol' switcheroo as we here at the House of Ideas ask that classic question - PETER PARKER: THREAT OR MENACE?!
PLUS: Includes 3 bonus MARVEL PRIMER PAGES!
Rated T
BLOODSHOT SALVATION #3 | Picked by Josh, Pat, & Dave
(W) Jeff Lemire (A) Lewis LaRosa, Mico Suayan (CA) Kenneth Rocafort
Daddy dearest!
NOW: When Magic's estranged family of sadistic cultists come to take her back home, Ray Garrison is forced to succumb to the rage within and protect his family against those who would do them harm.
But as Magic's bizarre relatives reveal their true intentions - including those of the demented leader called "Daddy" - the man once known as Bloodshot will quickly discover that the path to revenge is one filled with dire and deadly consequences...
THEN: Years from today - in a world gone wrong where Bloodshot long ago went M.I.A. - can Magic and Jessie navigate the agents of Omen that now pursue them across the heartland? And just when
their darkest hour arrives, a familiar face is about to appear with a helping hand...and a message from beyond the grave!
New York Times best-selling writer Jeff Lemire (Black Hammer) and explosive artists Lewis LaRosa (BLOODSHOT REBORN) and Mico Suayan (BLOODSHOT REBORN) charge forward here for Bloodshot's most heart-wrenching battle yet!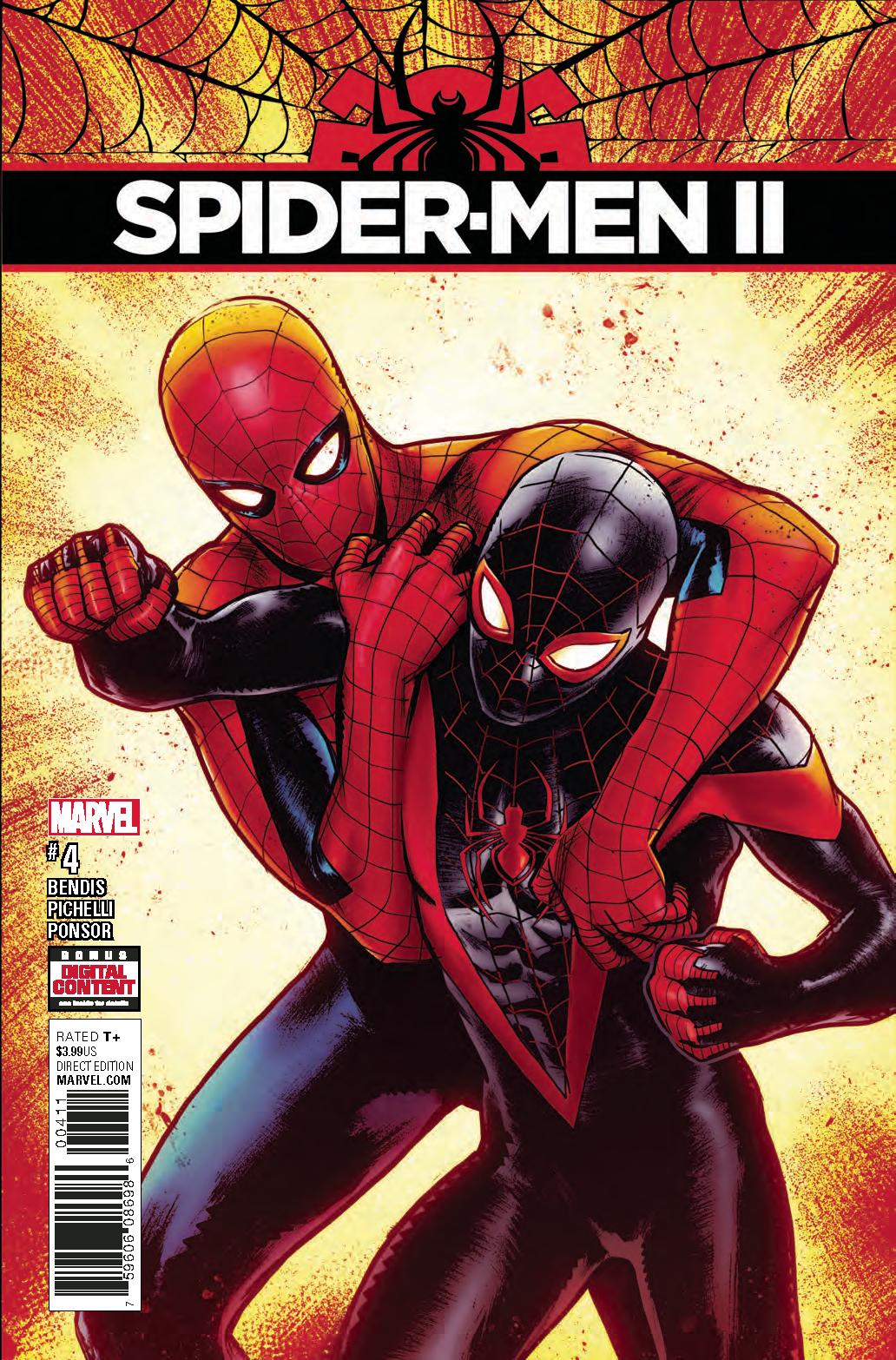 SPIDER-MEN II #4 | Picked by Adam
(W) Brian Michael Bendis (A/CA) Sara Pichelli
• Miles vs. Miles!
•  The chaos of the moment is threatening to tear Peter's life apart. Can he possibly allow Miles to continue on as Spider-Man?!
•  Does Peter even have a choice anymore?
Rated T+
DESCENDER #26 | Picked by Dave
(W) Jeff Lemire (A/CA) Dustin Nguyen
 "RISE OF THE ROBOTS," CONCLUSION
The fall's big DESCENDER event concludes in explosive fashion as the UGC and the Hardwire converge, and Tim and Telsa make their final stand against the murder machine known as Tim-22. This issue forever alters the course of DESCENDER.
Each issue in this arc will have variant covers featuring one new section of a dazzling interlocking image jam drawn by both LEMIRE & NGUYEN!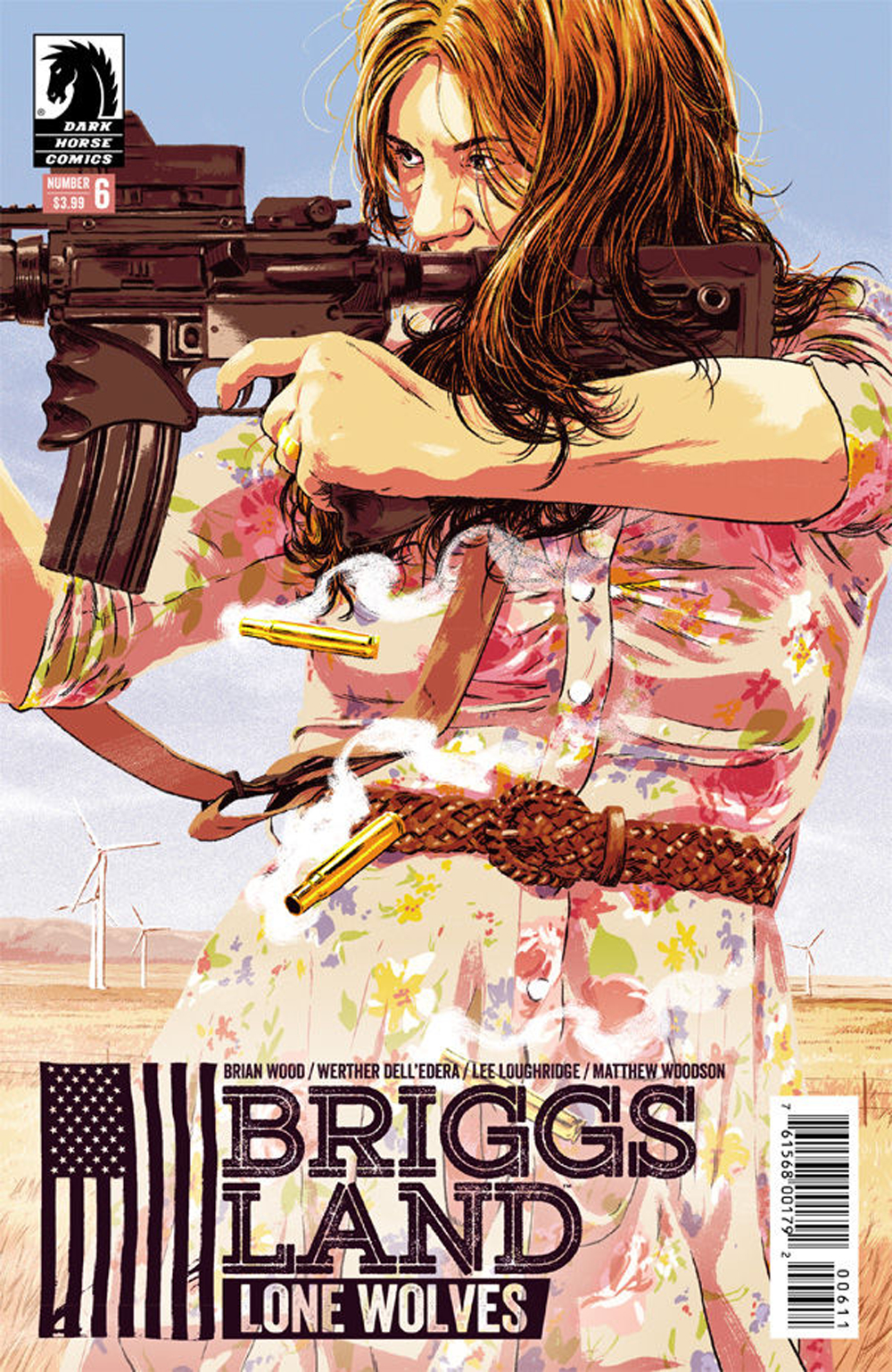 BRIGGS LAND LONE WOLVES #6 | Picked by Dave
(W) Brian Wood (A) Werther Dell'Edera (CA) Matthew Woodson
The Briggs always figured threats to the Land would come from law enforcement - not from within. Not so close to home.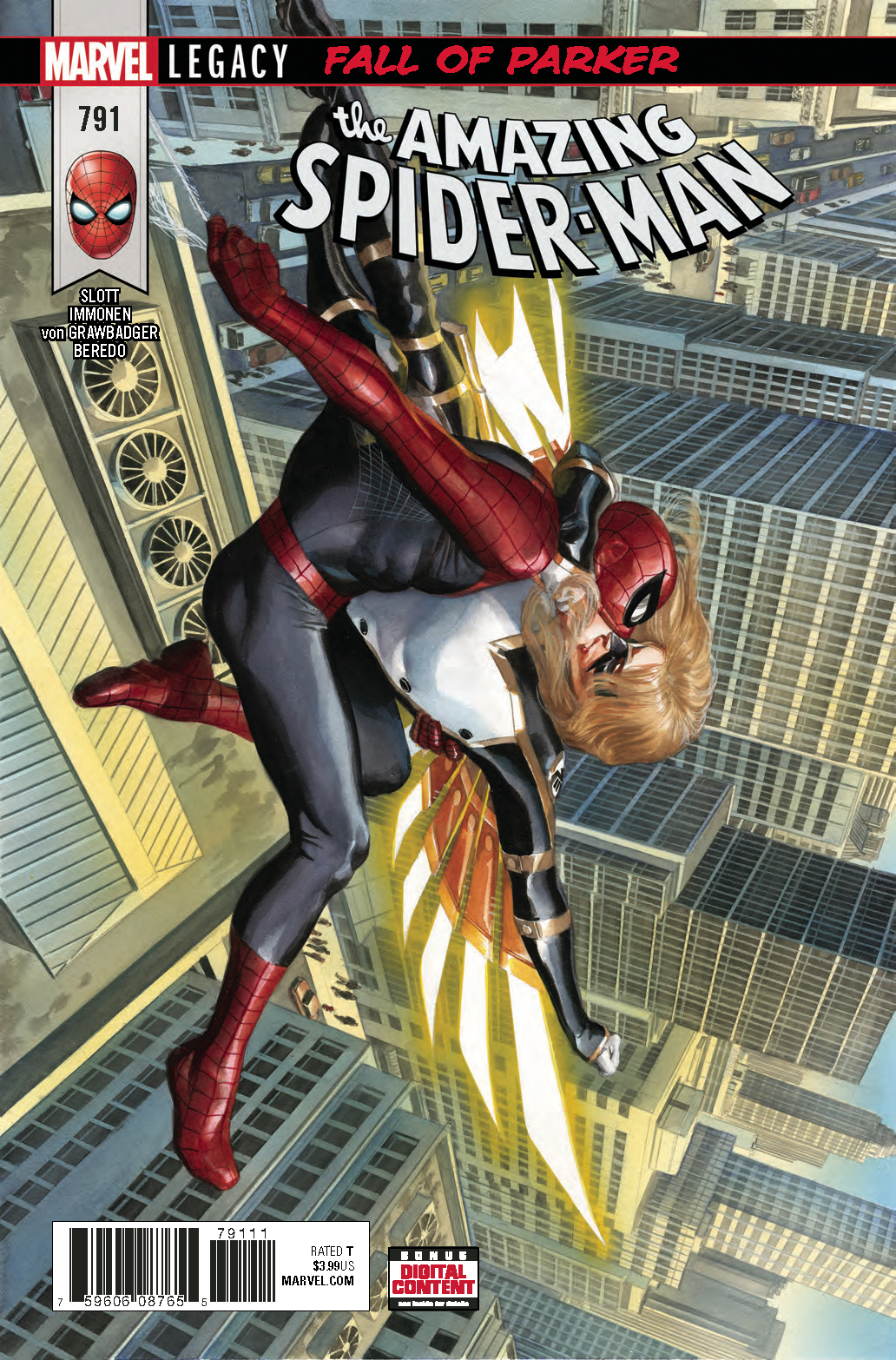 AMAZING SPIDER-MAN #791 | Picked by Adam
(W) Dan Slott (A) Stuart Immonen (CA) Alex Ross
THE FALL OF PARKER Part 3
•  SPIDER-MAN & MOCKINGBIRD, flying in the air, K-I-S-S-I-N-G!
•  The romance is blooming, but the Fall of Parker is at hand!
•  Can down on his luck Peter Parker escape this latest conflict with his new relationship in one piece?
Rated T