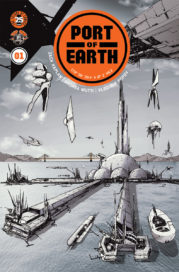 PORT OF EARTH #1 | Picked by Colin, Josh, & Dave
(W) Zack Kaplan (A/CA) Andrea Mutti
Imagine if aliens came to Earth not in war or peace, but with a business deal: open up a spaceport here on Earth in exchange for advanced technology. But when our alien visitors break Port restrictions and wreak havoc in our cities, it falls to the newly formed Earth Security Agents to hunt down and safely deport the dangerous rogue aliens back to the Port of Earth. A gritty sci-fi action thriller from new comic book writer ZACK KAPLAN (ECLIPSE) and ANDREA MUTTI (Rebels, Star Wars, Batman Eternal, Prometheus).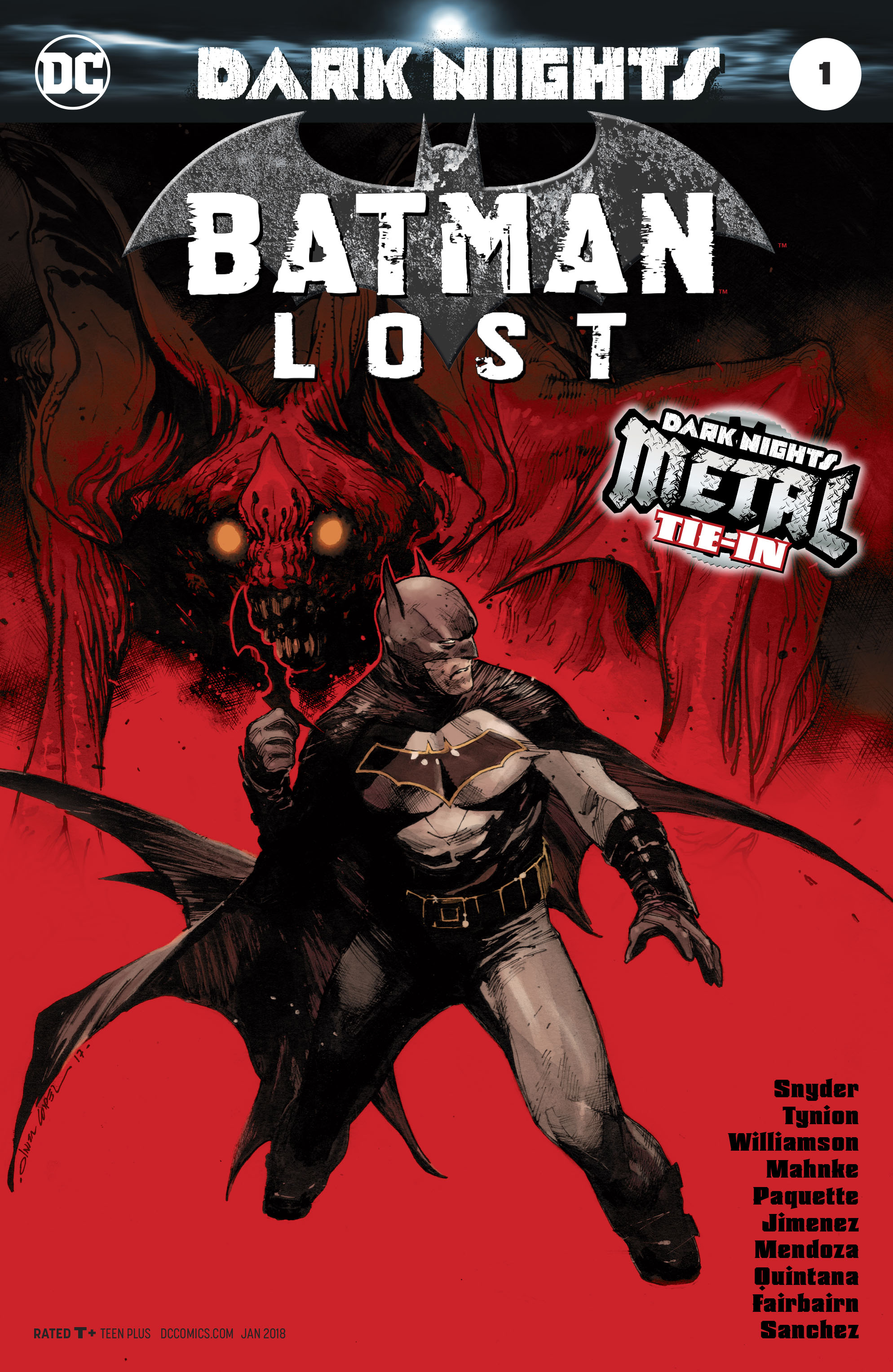 BATMAN LOST #1 | Picked by Pat & Adam
(W) Scott Snyder, James TynionIV, Joshua Williamson (A) Doug Mahnke, Jaime Mendoza, Yanick Paquette, Jorge Jimenez (CA) Olivier Coipel
Trapped in the Dark Multiverse, Batman must face his greatest fears!
RATED T+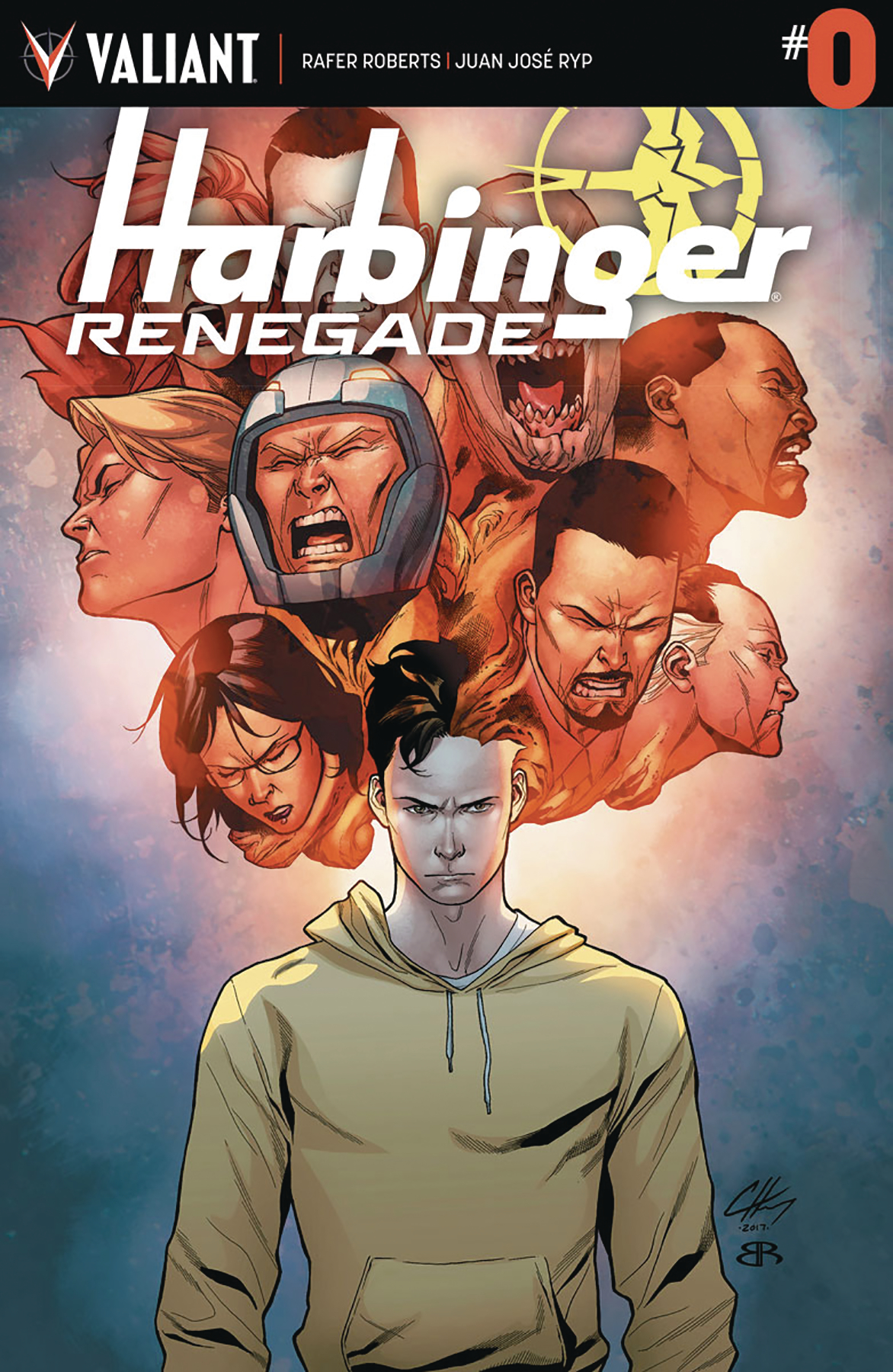 HARBINGER RENEGADE #0 | Picked by Adam & Josh
(W) Rafer Roberts (A) Juan Jose Ryp (CA) Clayton Henry
An essential prelude to HARBINGER WARS 2 - the seismic 2018 crossover event at the epicenter of the Valiant Universe!
Beneath the wreckage of the Harbinger Foundation, there is a secret that even Toyo Harada grew to fear. A secret simply known as...the Stormbringer.
And Alexander Solomon is about to set it free.
Out of the ashes of "MASSACRE," the march toward the most consequential Valiant event of all time continues with an epic revelation at the heart of the Harbinger mythos - as told by Harvey Award-nominated writer Rafer Roberts (Plastic Farm) and incendiary artist Juan José Ryp (BRITANNIA)!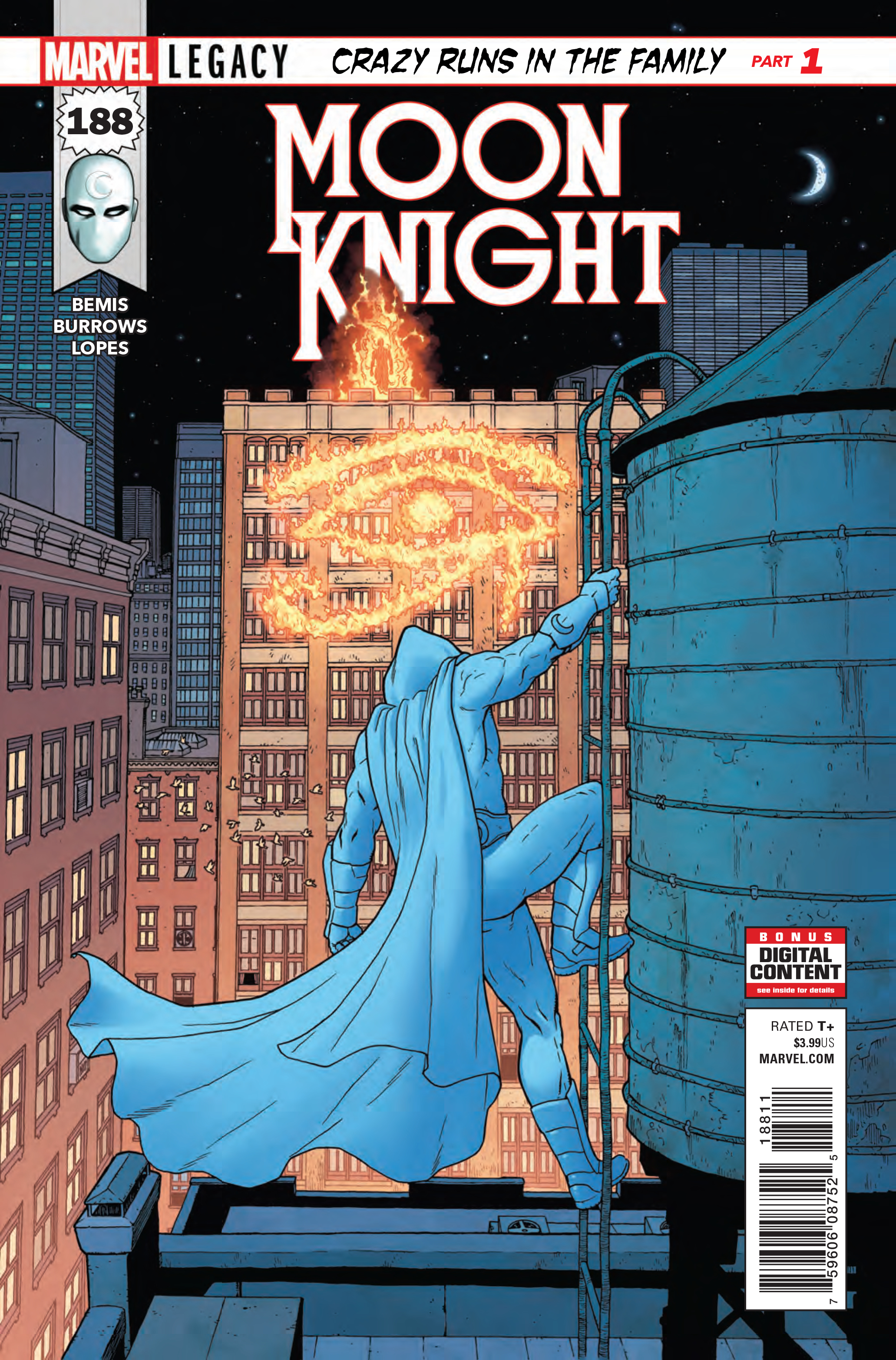 MOON KNIGHT #188 | Picked by Pat
(W) Max Bemis (A/CA) Jacen Burrows
CRAZY RUNS IN THE FAMILY  Part 1
A new day is dawning and with it comes an enemy unlike any that Marc Spector, Moon Knight, has ever faced.  Moon Knight has always been a protector from the shadows, but this new enemy is looking to extinguish that shadow with blinding light and fire.  Get ready for the introduction of Moon Knight's greatest nemesis!   PLUS: Includes 3 bonus MARVEL PRIMER PAGES!
Rated T+
MASTER OF KUNG FU #126 | Picked by Colin
(W) Cm Punk (A) Dalibor Talajic (CA) Javier Rodriguez
Shang-Chi's Day Off Part 1 (OF 1)
The Marvel Universe is full of fighters: brawlers, scrappers, weapons experts, mystical kung fu virtuosi. But there's only one martial artist skilled enough to be called the greatest. SHANG-CHI has been a pinch hitter for a long time, stepping in for Avengers missions when no one else would do, but when no one can match your speed or skill, sometimes it's best to work alone. To see what you've been missing if you don't know Shang-Chi, don't miss MASTER OF KUNG FU!
Rated T+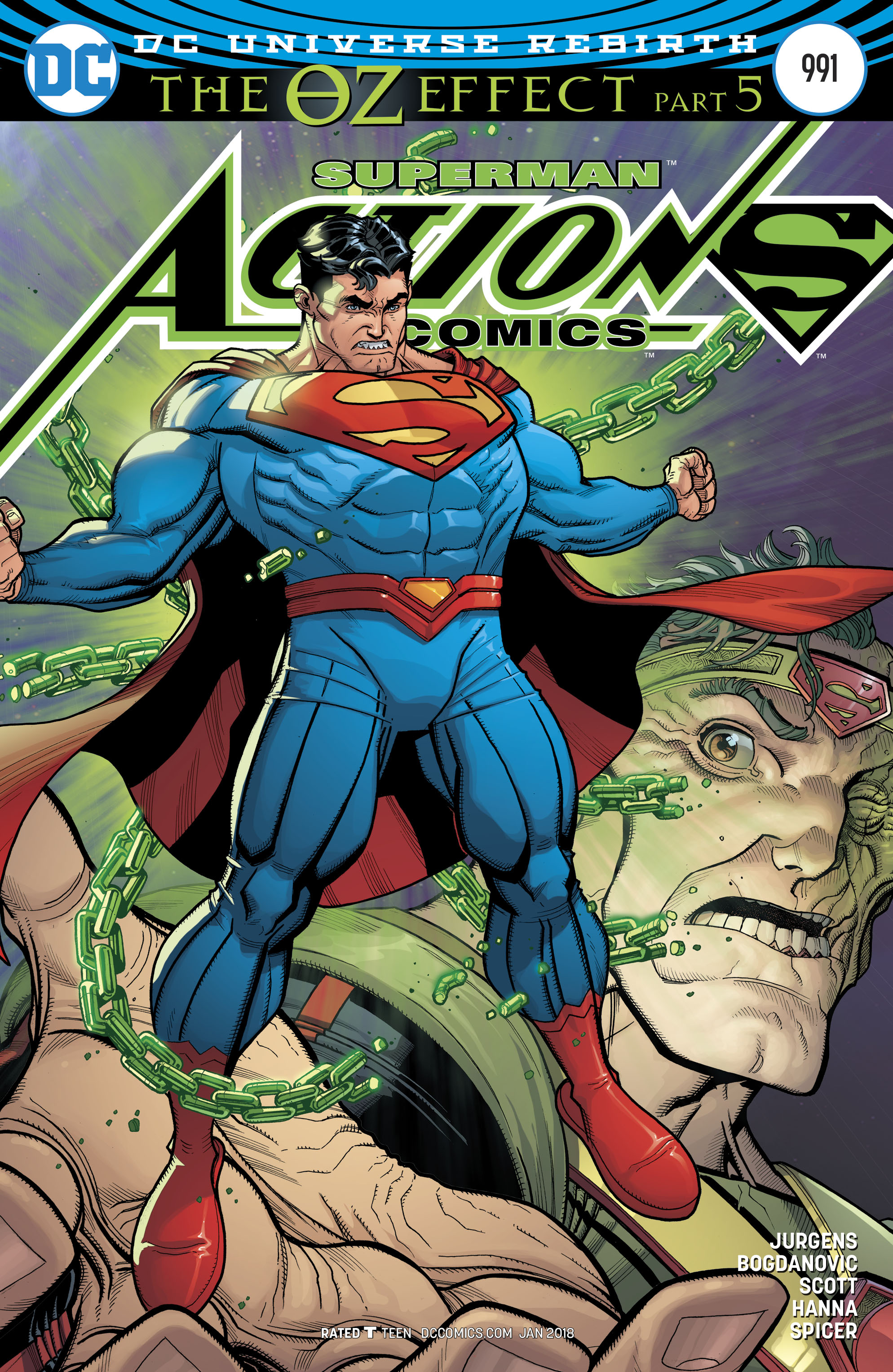 ACTION COMICS #991 | Picked by Colin & Josh
(W) Dan Jurgens (A) Viktor Bogdanovic (CA) Nick Bradshaw
"THE OZ EFFECT" part five! After being revealed as [REDACTED], Mr. Oz makes his last moves against the Man of Steel and his family and leaves the Man of Tomorrow wondering what other secrets and lies await him in the future as "The Oz Effect" comes to a close.
RATED T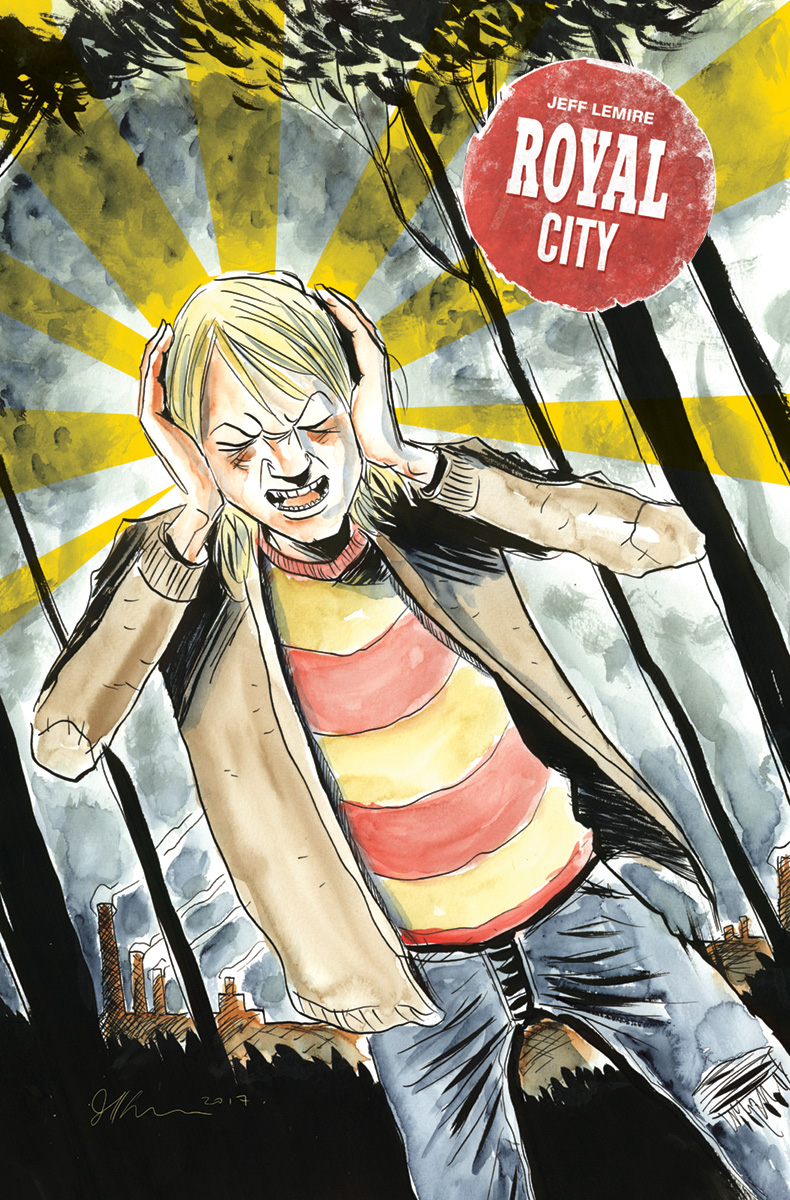 ROYAL CITY #7 | Picked by Dave
(W) Jeff Lemire (A/CA) Jeff Lemire
"SONIC YOUTH," Part Two
The last days of Tommy Pike begin to unfold as Tommy learns some startling news about himself. Meanwhile, the origins of Pete Pike's obsession with vintage radios and their connection to Tommy is revealed.
Each issue in this arc will feature a special variant cover paying homage to some of the best indie rock albums of the 1990s, featuring stellar artwork by JEFFREY BROWN (Jedi Academy), EMI LENOX (PLUTONA), NATE POWELL (March), RAY FAWKES (UNDERWINTER), and DUSTIN NGUYEN (DESCENDER).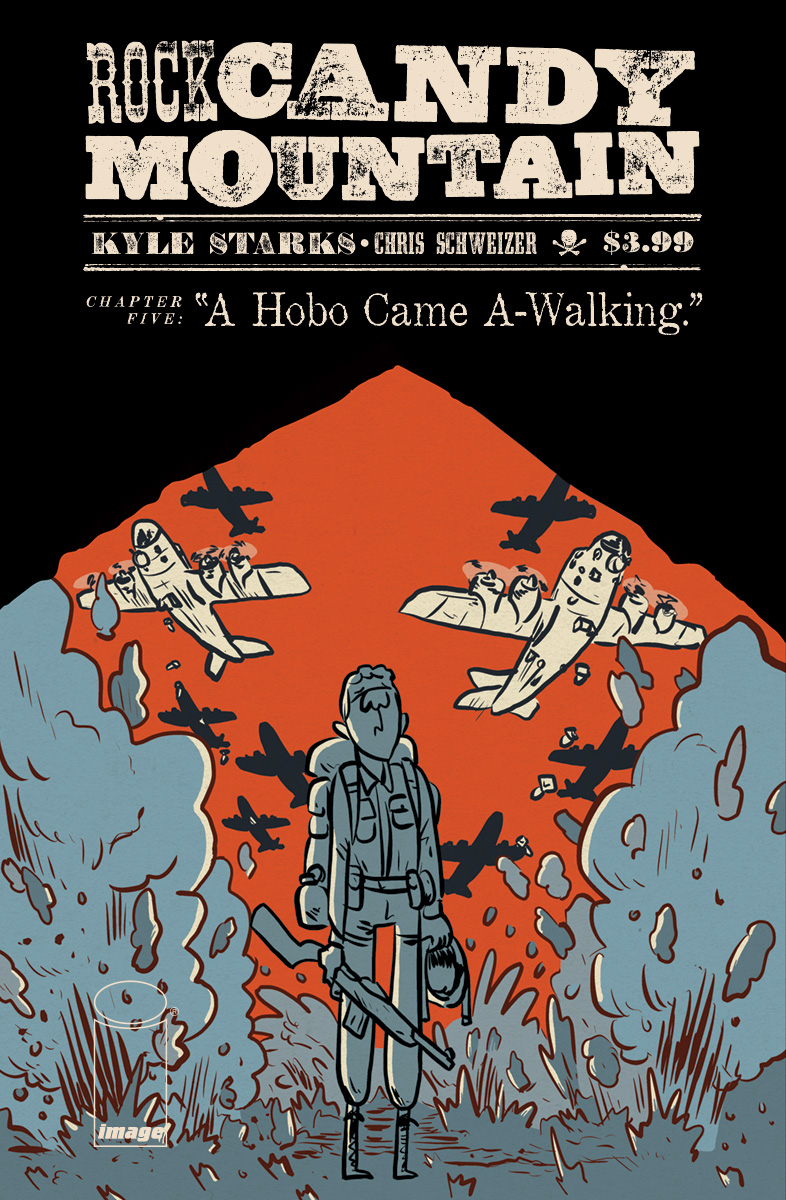 ROCK CANDY MOUNTAIN #5 | Picked by Dave
(W) Kyle Starks (A/CA) Kyle Starks
NEW STORY ARC!
CHAPTER 5: "A HOBO CAME A WALKING"
Finally, the dramatic origin story of the World's Toughest Hobo, Jackson.  
We travel through deals with devils, world wars, trench battles, magical artifacts, shocking turns, and tragic decisions.
The world's only kung-fu hobo epic continues in this exciting flashback adventure.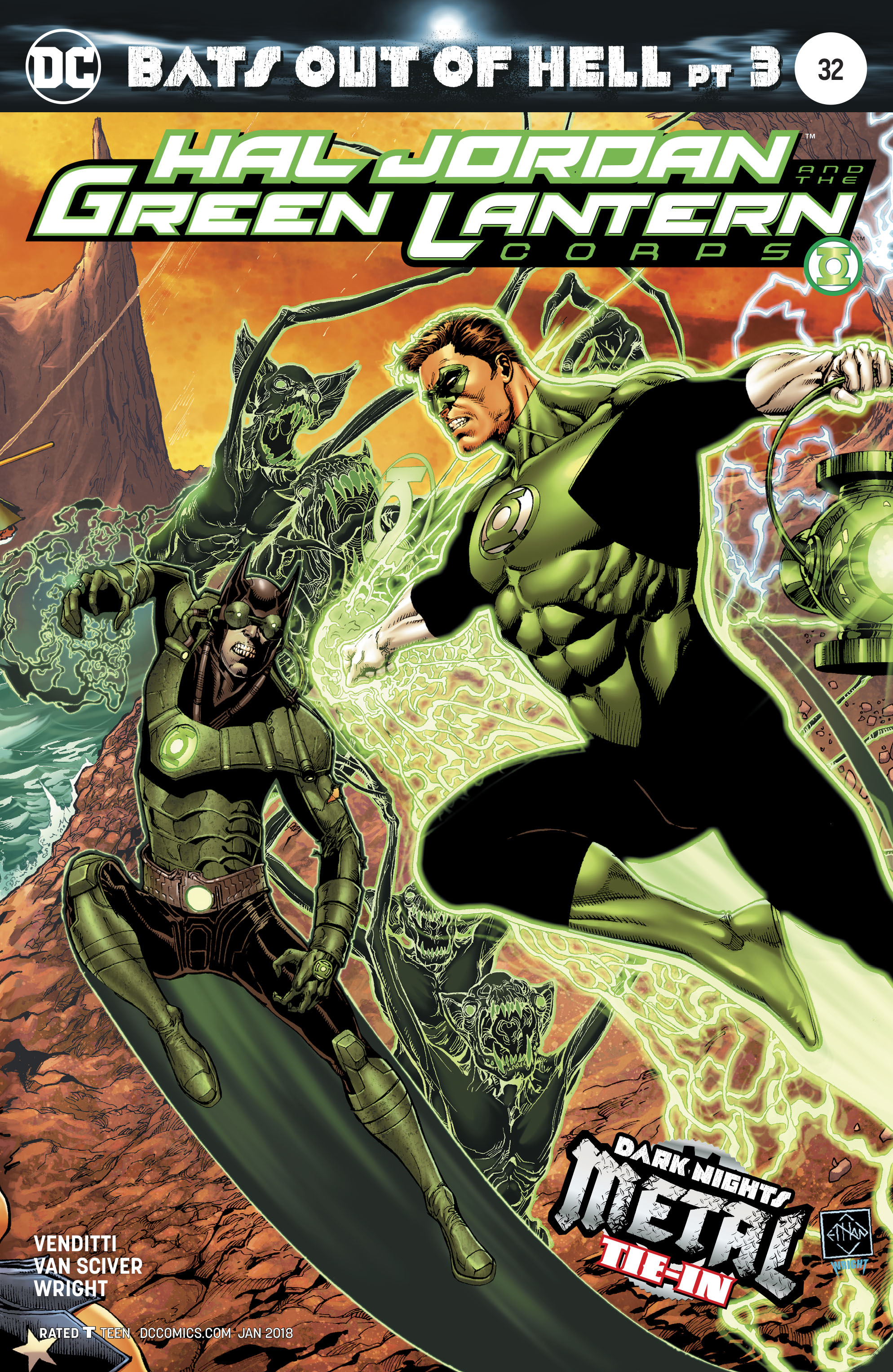 HAL JORDAN AND THE GREEN LANTERN CORPS #32 (METAL) | Picked by Pat
(W) Robert Venditti (A/CA) Ethan Van Sciver
A METAL tie-in! "BATS OUT OF HELL" part three! The Dawnbreaker descends on Coast City, ready to suck its light away before moving on to the rest of our world. Backed up by the power of the Justice League, Hal Jordan stands ready to stop the perverted Lantern-until the Batman Who Laughs steps out of the shadows.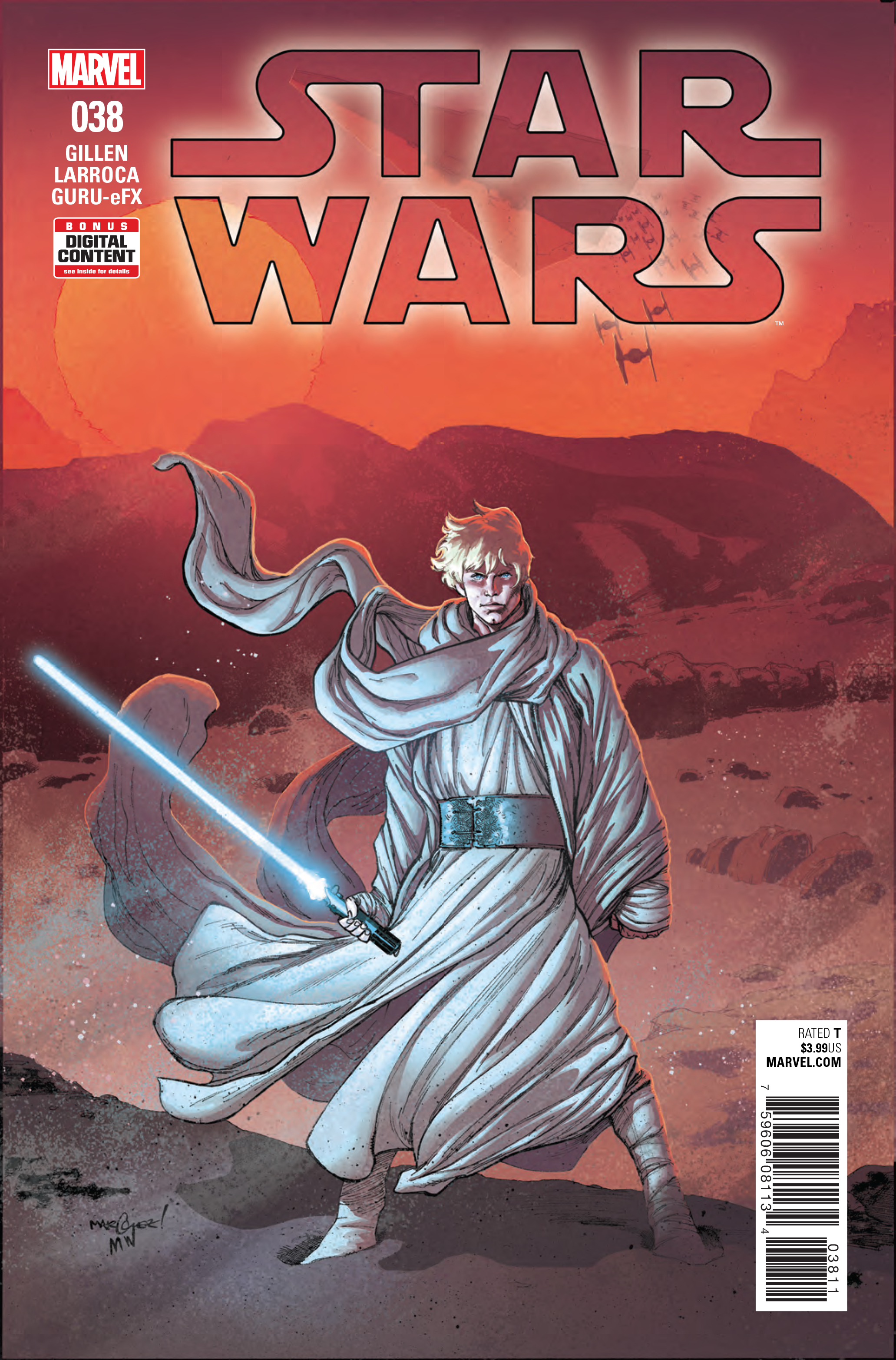 STAR WARS #38 | Picked by Adam
(W) Kieron Gillen (A) Salvador Larroca (CA) David Marquez
THE ASHES OF JEDHA!
KIERON GILLEN'S FIRST ISSUE ON STAR WARS!
The Rebel Alliance turns its attention to the shattered planet of Jedha! Once the site of great significance to the Jedi, Jedha was left in ruins when the Death Star annihilated the Holy City there. Now, new series writer Kieron Gillen joins artist Salvador Larroca to bring Luke, Leia, Han, and the rest to the remains of the tragic victim of the Empire's fury!
Rated T