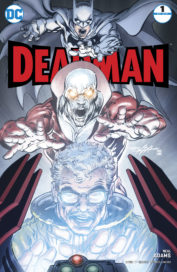 DEADMAN #1 | Picked by Colin
(W) Neal Adams (A/CA) Neal Adams
"Journey into Death" part one! When we last left Deadman, the true story had barely begun! Deadman's death was unsolved, and his fate was intertwined with that of his parents and siblings. Even the Dark Night Detective couldn't solve the mysteries of Boston Brand's fantastic secrets! Now, Batman is back, confronting Deadman about who was really behind his death. Was Boston Brand's assassination a test for the League of Assassins? Why does Batman think Ra's al Ghul was involved? And why does Deadman need the help of Zatanna, Phantom Stranger, Dr. Fate and the Spectre to defend Nanda Parbat?
RATED T+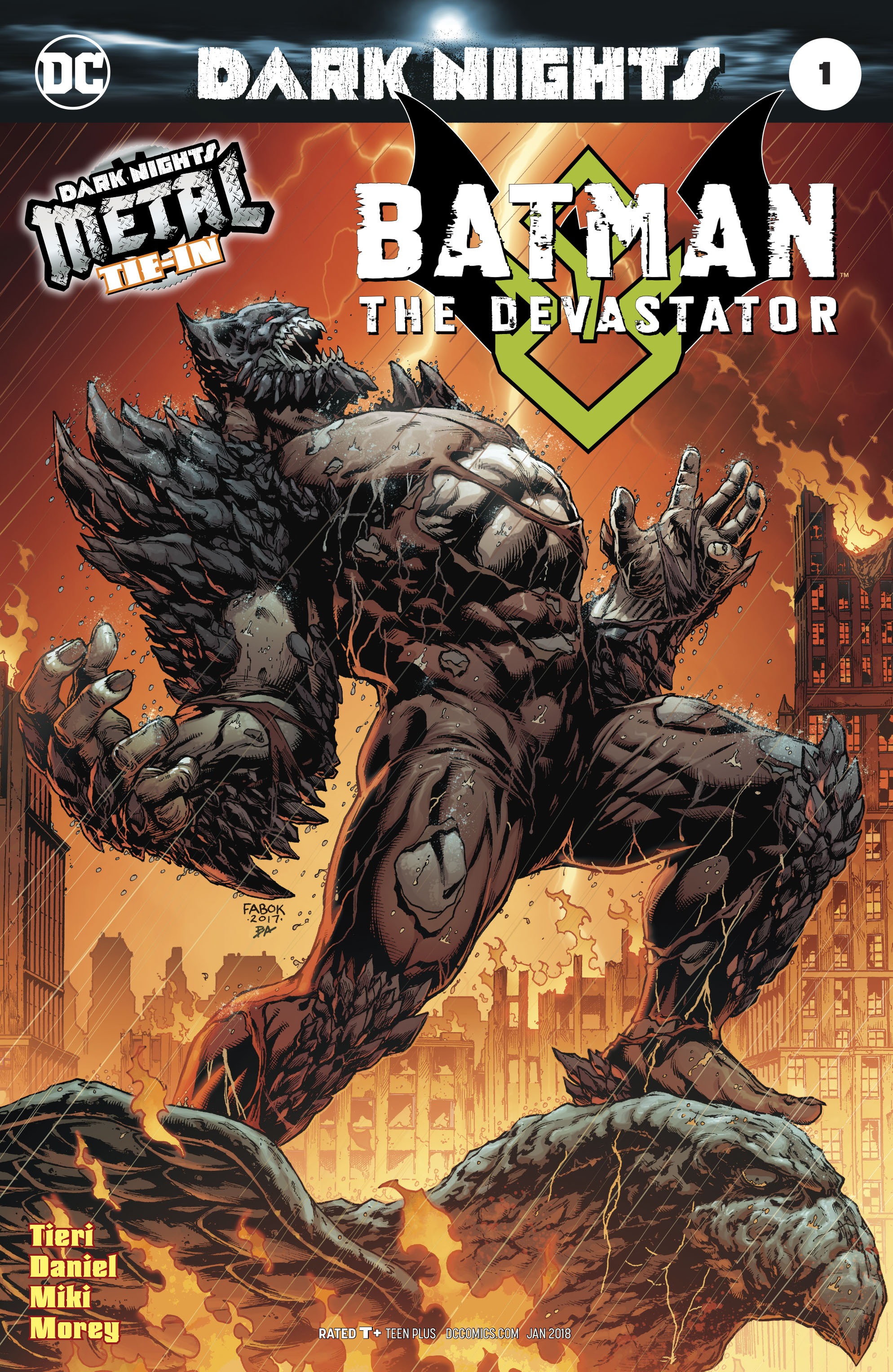 BATMAN THE DEVASTATOR #1 | Picked by Pat
(W) Frank Tieri (A) Tony S. Daniel (CA) Jason Fabok
As the events of DARK NIGHTS: METAL rock the DC Universe, the creatures of the Dark Multiverse stand ready to invade our world! How can the World's Greatest Heroes stop a horde of deadly beings that appear to be powerful nightmare versions of familiar figures? Find out in these special tie-in issues!
RATED T+
JETSONS #1 | Picked by Josh & Dave
(W) Jimmy Palmiotti (A) Pier Brito (CA) Amanda Conner
Meet George Jetson, a family man living an analog life in a digital world. His wife, Jane, is a brilliant NASA scientist working off-world at a conference, his daughter Judy is a social butterfly trying to discover her calling, and his boy Elroy is either doing homework or using robotic technology to break the rules. Strangest of all, George's mother has downloaded herself into Rosie the robot! Join this postmodern family as doom rockets toward them from the outer reaches of the galaxy on a crash course of destruction!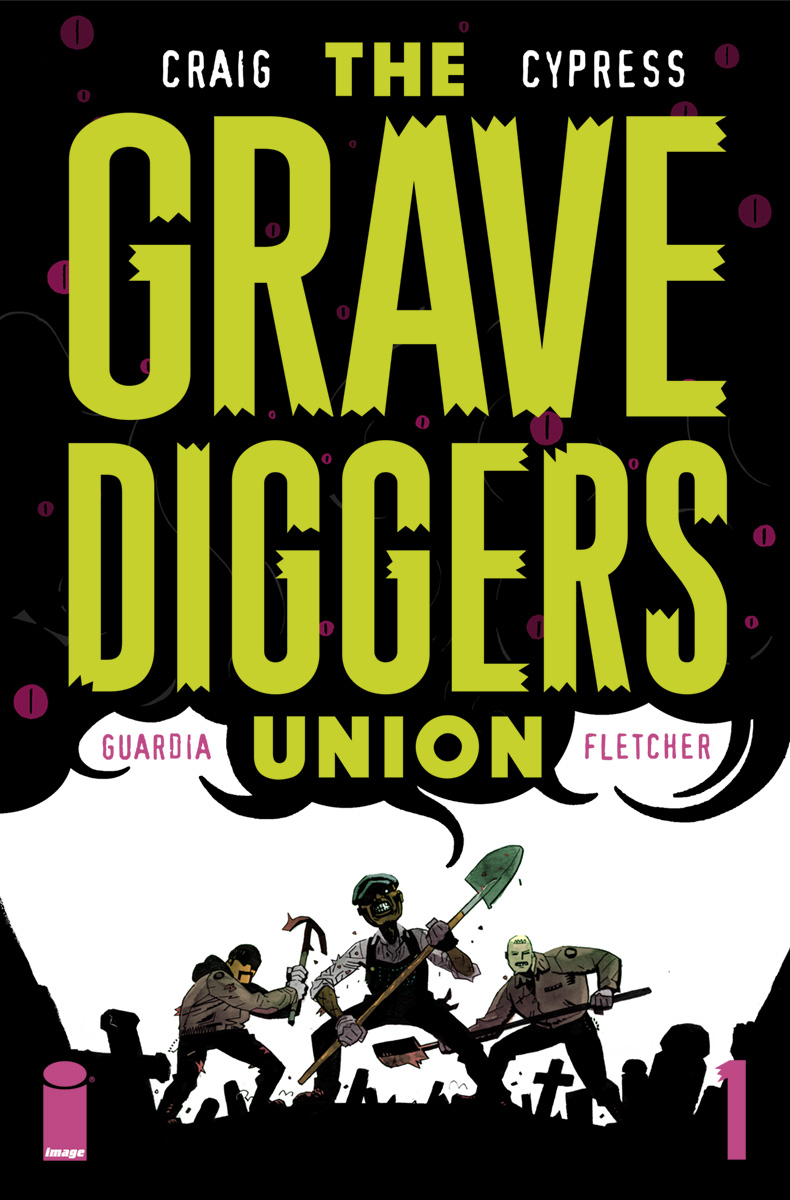 GRAVEDIGGERS UNION #1 | Picked by Colin
(W) Wes Craig (A) Toby Cypress (CA) Wes Craig
DEADLY CLASS co-creator WES CRAIG launches a new series with art by rising star TOBY CYPRESS (Omega Men)! The supernatural world has gone crazy! The apocalypse is coming, and only the Gravediggers Union can stop it! How? Well, first their leader Cole has to find his estranged daughter. But is she the one behind the apocalypse? Wild comedic horror with steroid zombies, monster gods, swamp vampires, ghost storms, and space monkeys! OVERSIZED FIRST ISSUE!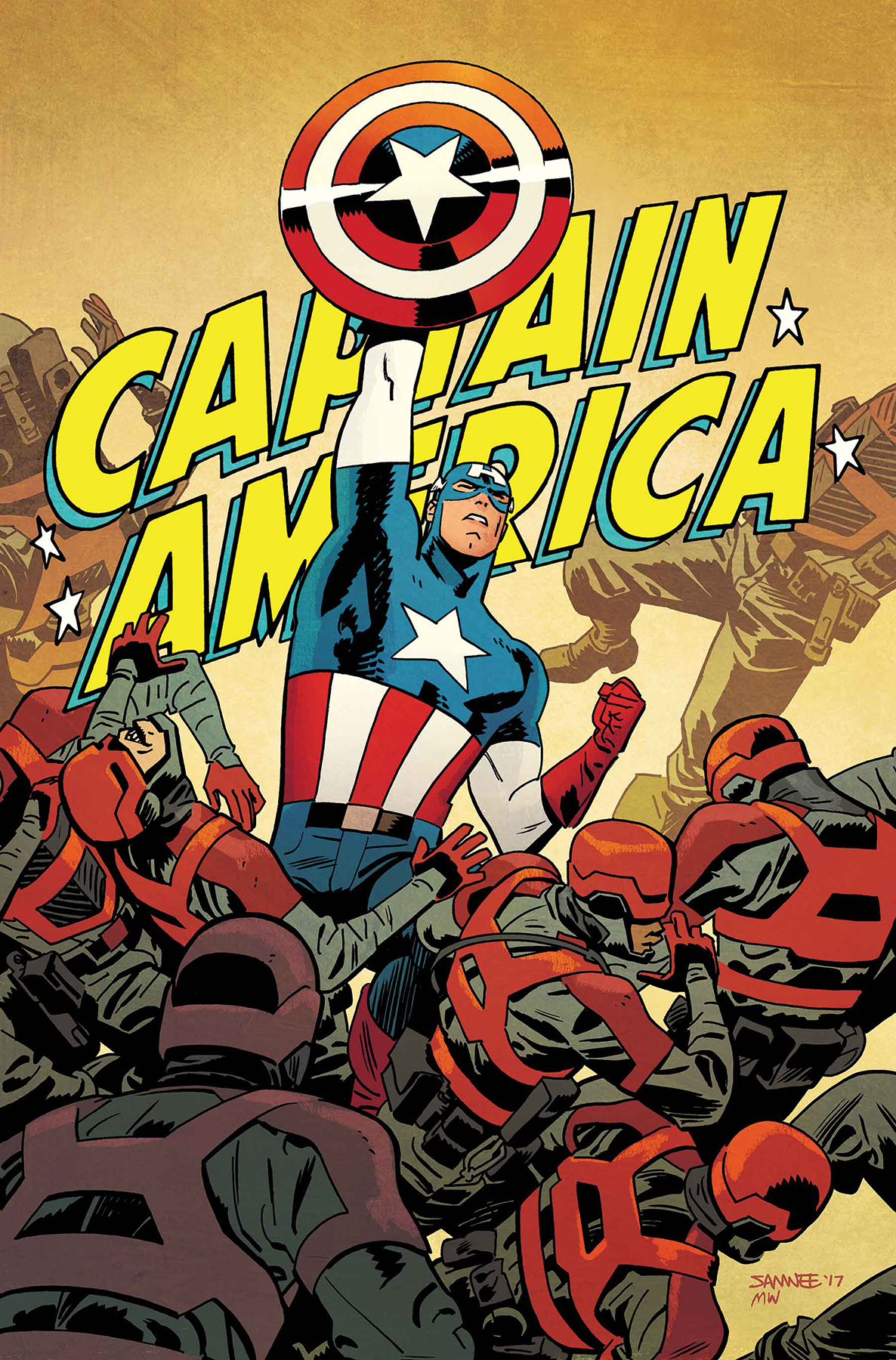 CAPTAIN AMERICA #695 | Picked by Colin & Dave
(W) Mark Waid (A/CA) Chris Samnee
HOME OF THE BRAVE  Part 1
HOME OF THE BRAVE begins - and Steve Rogers is back in action in the red-white-and-blue! Steve begins a journey across America to restore his tarnished reputation - and the dangers he encounters along the way are unlike any he's faced before! PLUS: Includes 3 bonus MARVEL PRIMER PAGES!
Rated T+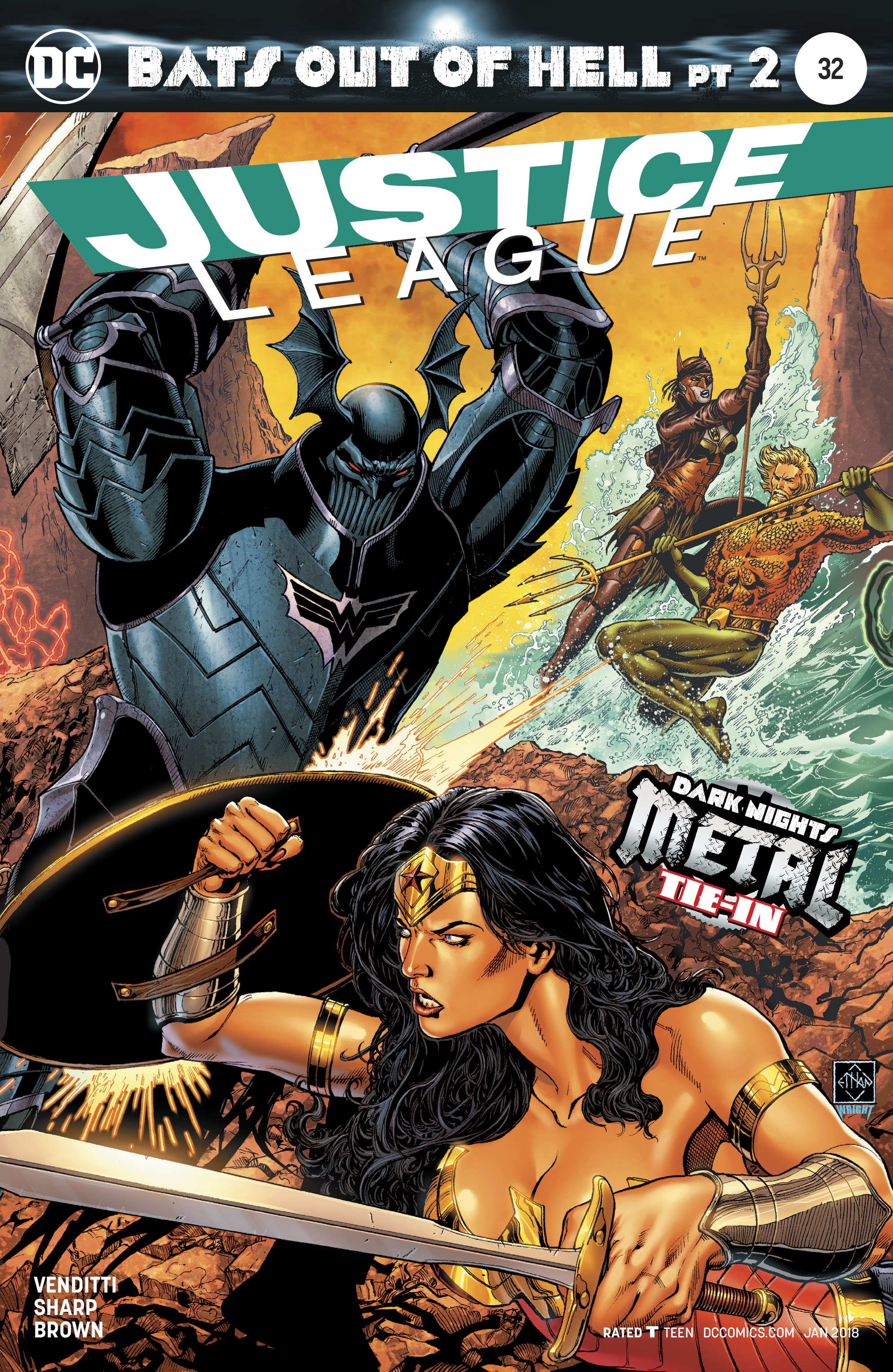 JUSTICE LEAGUE #32 (METAL) | Picked by Josh
(W) Robert Venditti, Joshua Williamson (A) Liam Sharp (CA) Ethan Van Sciver
A METAL tie-in! "BATS OUT OF HELL" part two! The Justice League have been separated by the dreaded Dark Knights and are forced into twisted Bat-Caves designed to kill them! The Batman Who Laughs and the Murder Machine experiment on Cyborg, seeing how he reacts to the horrors of the Dark Multiverse! Can the Justice League survive their worst nightmares made real?!  
BATMAN WHITE KNIGHT #2 | Picked by Pat & Josh
(W) Sean Murphy (A/CA) Sean Murphy
Public support for Batman dwindles and Gotham City's 99 percent rally around ex-Joker Jack Napier's crusade to expose decades of corruption within the GCPD. A proposition inspires new revelations about Harley and The Joker's past; and as Jack transforms into a hero of the middle class and takes extreme measures to mobilize a revolutionary army of super-villains, Bruce struggles to stay focused on engineering a technological breakthrough to save Alfred.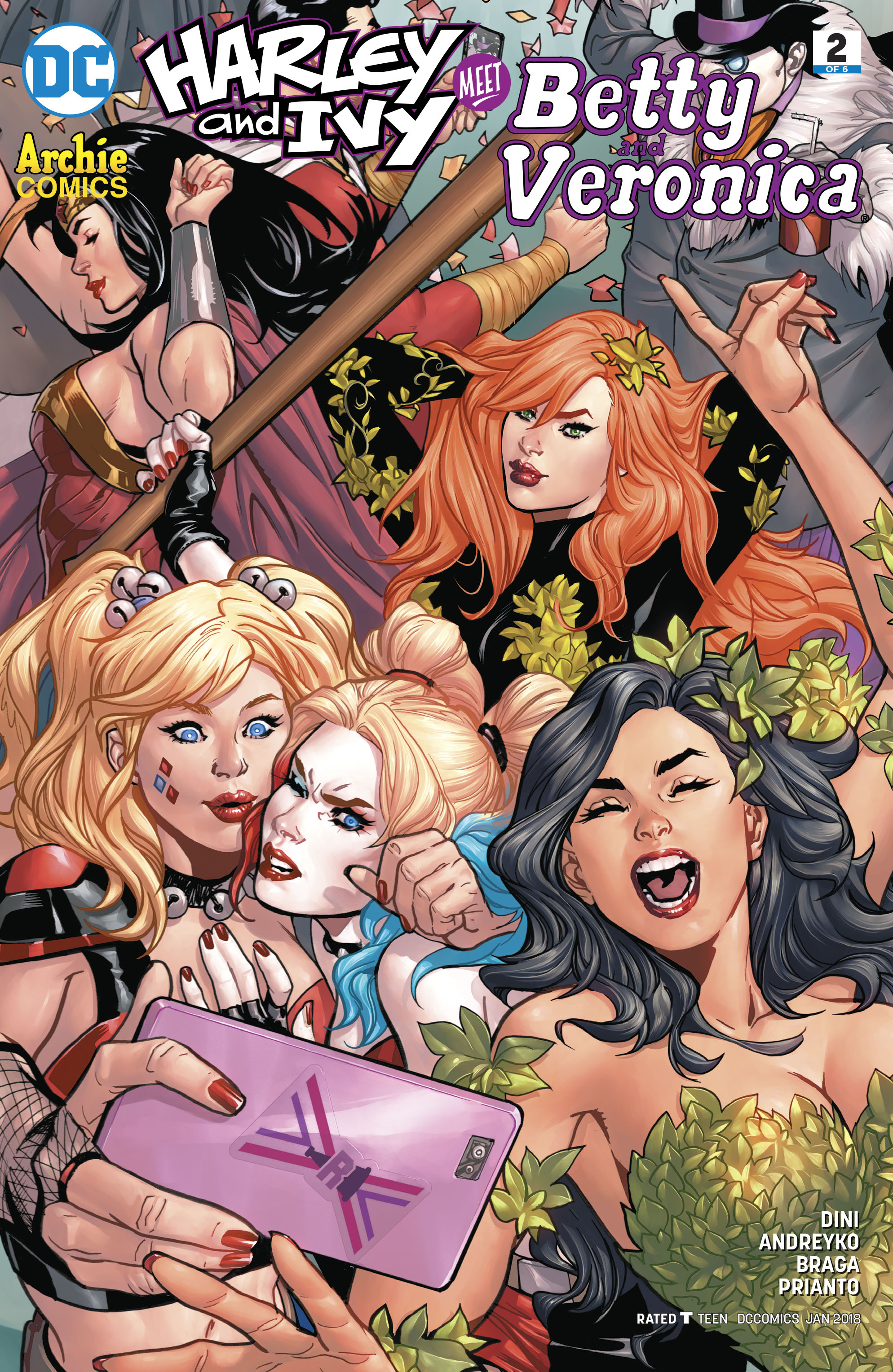 HARLEY & IVY MEET BETTY & VERONICA #2 | Pat & Dave
(W) Paul Dini, Marc Andreyko (A) Laura Braga (CA) Emanuela Lupacchino
It's her (father's) party and she'll cry if she wants to, because Veronica and Betty's killer costume idea was stolen by two crashers from Gotham City! Of course, she can't know that she's facing off with the real Poison Ivy, or that Betty's about to get bopped by Harley Quinn herself. Whoops!