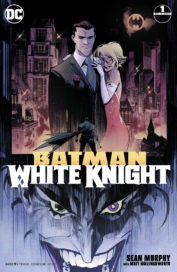 BATMAN: WHITE KNIGHT #1 | Picked by Josh, Pat, & Colin
(W) Sean Murphy (A/CA) Sean Murphy
In a world where Batman has gone too far, The Joker must save Gotham City.
He's been called a maniac, a killer and the "Clown Prince of Crime" but "white knight"? Never. Until now...
Set in a world where the Joker is cured of his insanity and homicidal tendencies, The Joker, now known as "Jack," sets about trying to right his wrongs. First he plans to reconcile with Harley Quinn, and then he'll try to save the city from the one person who he thinks is truly Gotham City's greatest villain: Batman!
Superstar writer and artist Sean Murphy (PUNK ROCK JESUS, THE WAKE) presents a seven-issue miniseries of a twisted Gotham City with a massive cast of heroes and villains that, at its heart, is a tragic story of a hero and a villain: Batman and The Joker. But which is the hero-and which the villain? 
RATED T+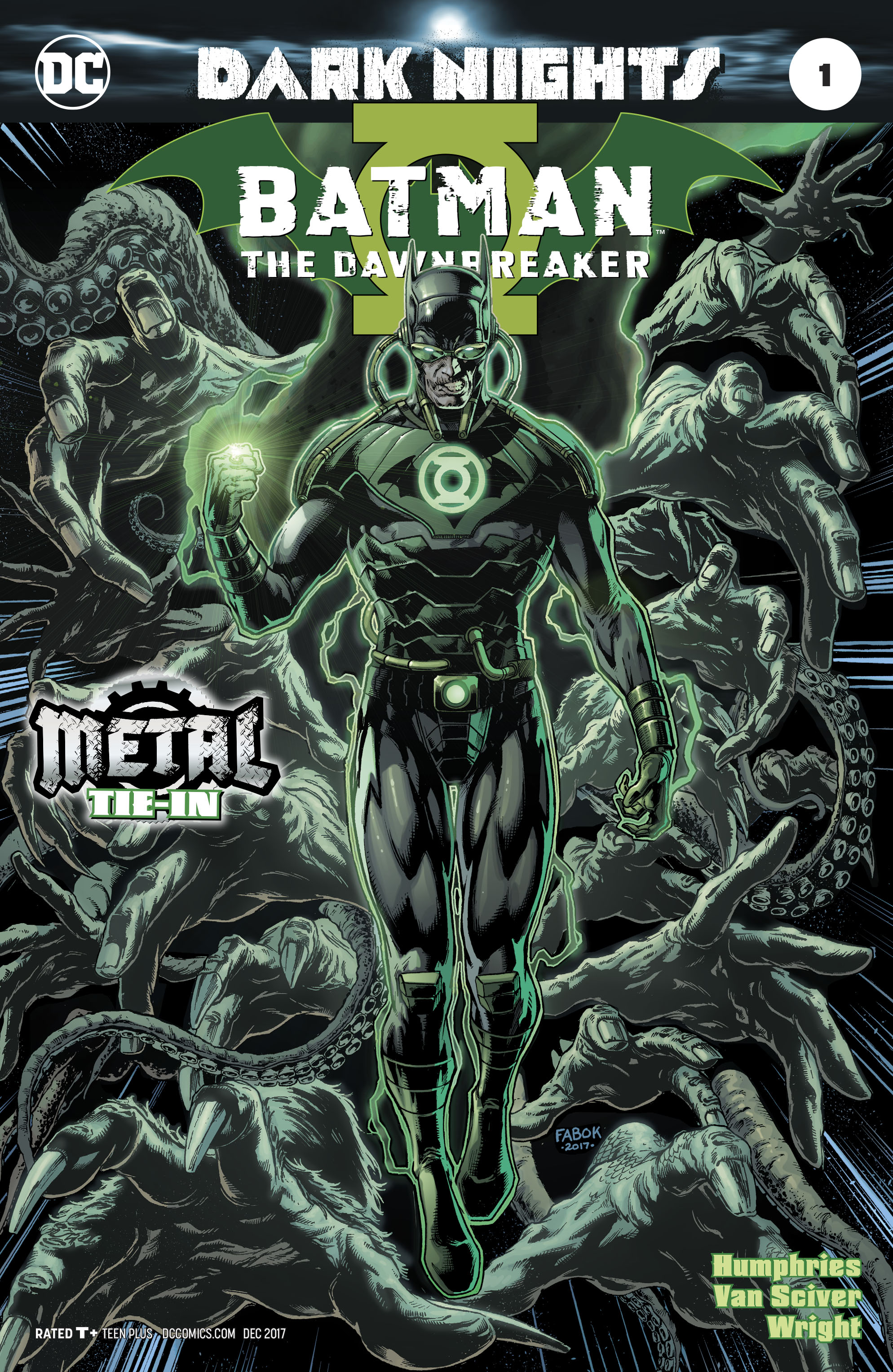 BATMAN: THE DAWNBREAKER #1 (METAL) | Picked by Pat, Josh, & Adam
(W) Sam Humphries (A) Ethan Van Sciver (CA) Jason Fabok
As the events of DARK NIGHTS: METAL rock the DC Universe, the creatures of the Dark Multiverse stand ready to invade our world! How can even the World's Greatest Heroes stop a horde of deadly beings that appear to be powerful, nightmare versions of familiar figures? Find out in these special tie-in issues!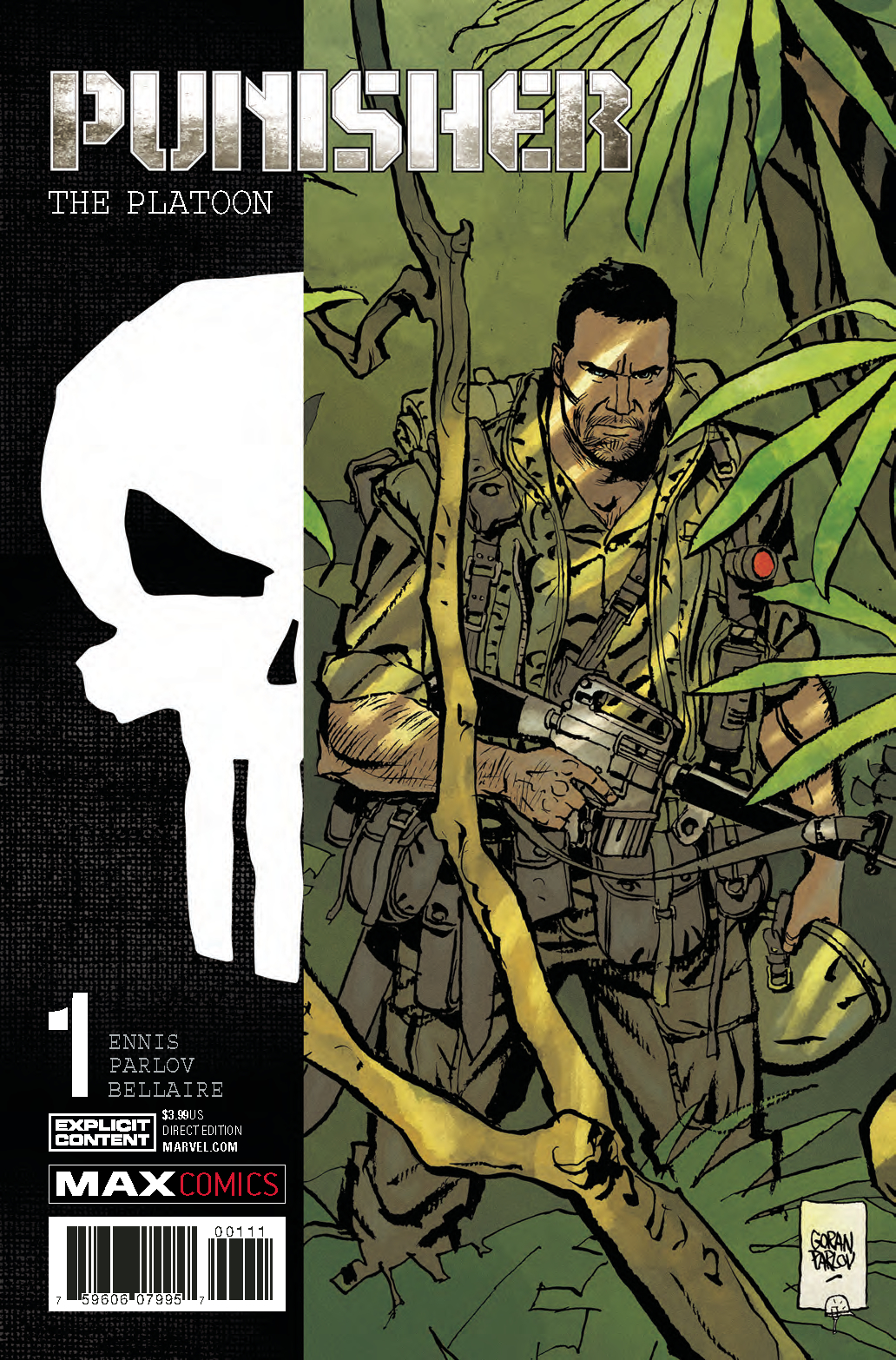 PUNISHER: THE PLATOON #1 | Picked by Pat
(W) Garth Ennis (A/CA) Goran Parlov
By the time the Punisher was born in Vietnam, Frank Castle had already become a dark legend of the battlefield. Stories about him were told in whispers, if at all. Now the legendary Punisher team of Garth Ennis and Goran Parlov (PUNISHER MAX, FURY MAX) brings the first of those stories to light: the tale of Frank Castle's first command, and his first kill. Don't miss this epic new series!
MAX/Parental Advisory
HARLEY & IVY MEET BETTY & VERONICA #1 | Picked by Colin & Dave
(W) Paul Dini, Marc Andreyko (A) Laura Braga (CA) Amanda Conner
Free college tuition for all Riverdale residents?! That's the plan-after the town drains the wetlands that lie between it and Gotham City and then builds a new campus. The only snag? A certain botany-obsessed super-villain. When Poison Ivy enlists her bestie, Harley, to kidnap both Veronica Lodge, daughter of Riverdale's most important citizen, and her friend Betty, she's counting on some assistance-and the mayhem that ensues will probably work as well!
DC Comics and Archie are proud to present the adventure of a lifetime for all these best pals. Their hijinks are brought to you by the real-life team-up of Paul Dini (HARLEY QUINN) and Marc Andreyko (WONDER WOMAN '77), with art by Laura Braga (DC BOMBSHELLS)!
RATED T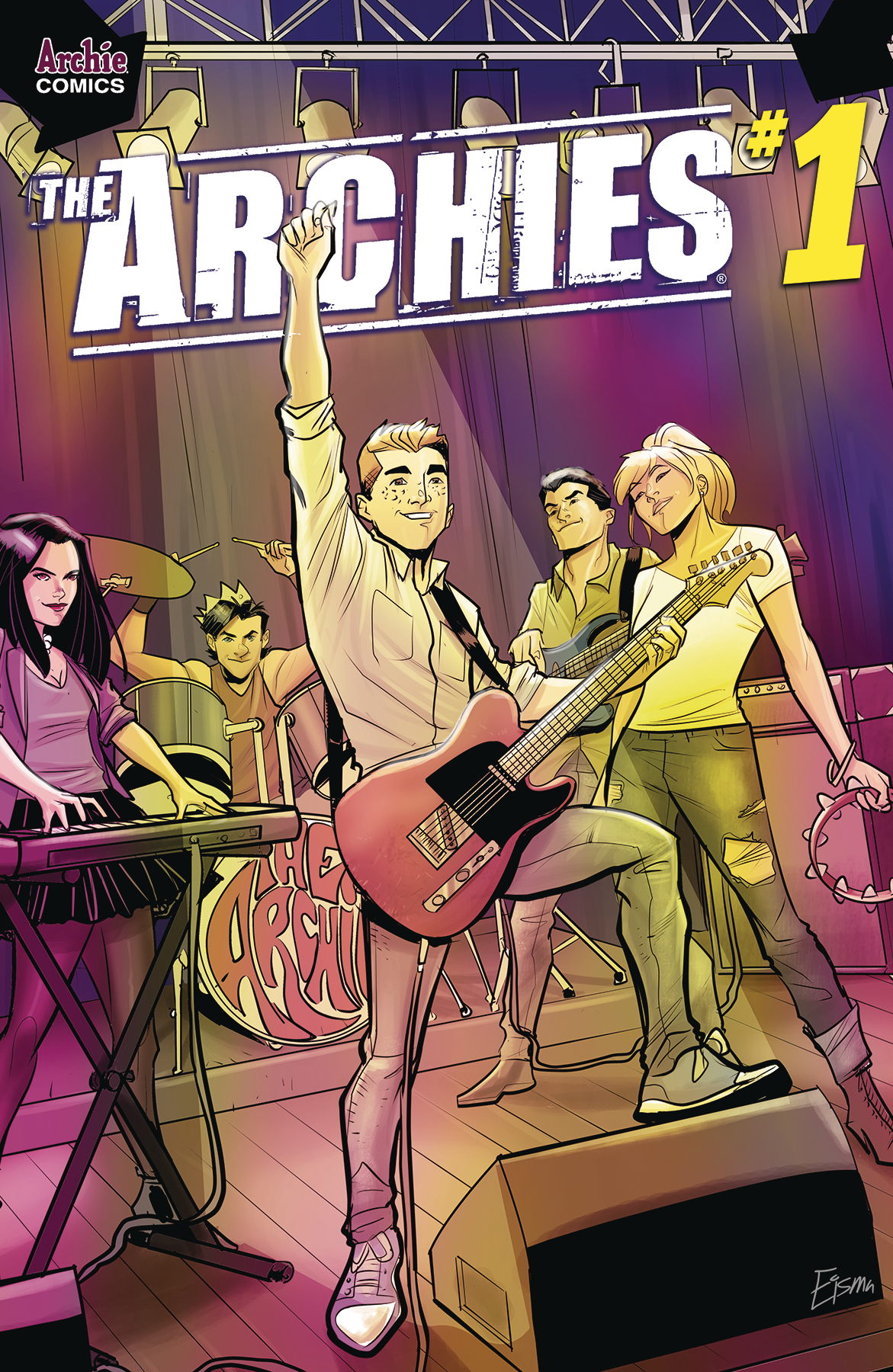 ARCHIES #1 | Picked by Dave
(W) Alex Segura, Matthew Rosenberg (A/CA) Joe Eisma
What's next for the teenage rockers The Archies? When someone makes a decision that leaves the rest of the band scrambling, can the group keep it together? It's friendship vs. fame in this must-read #1 issue to the new, ongoing The Archies series!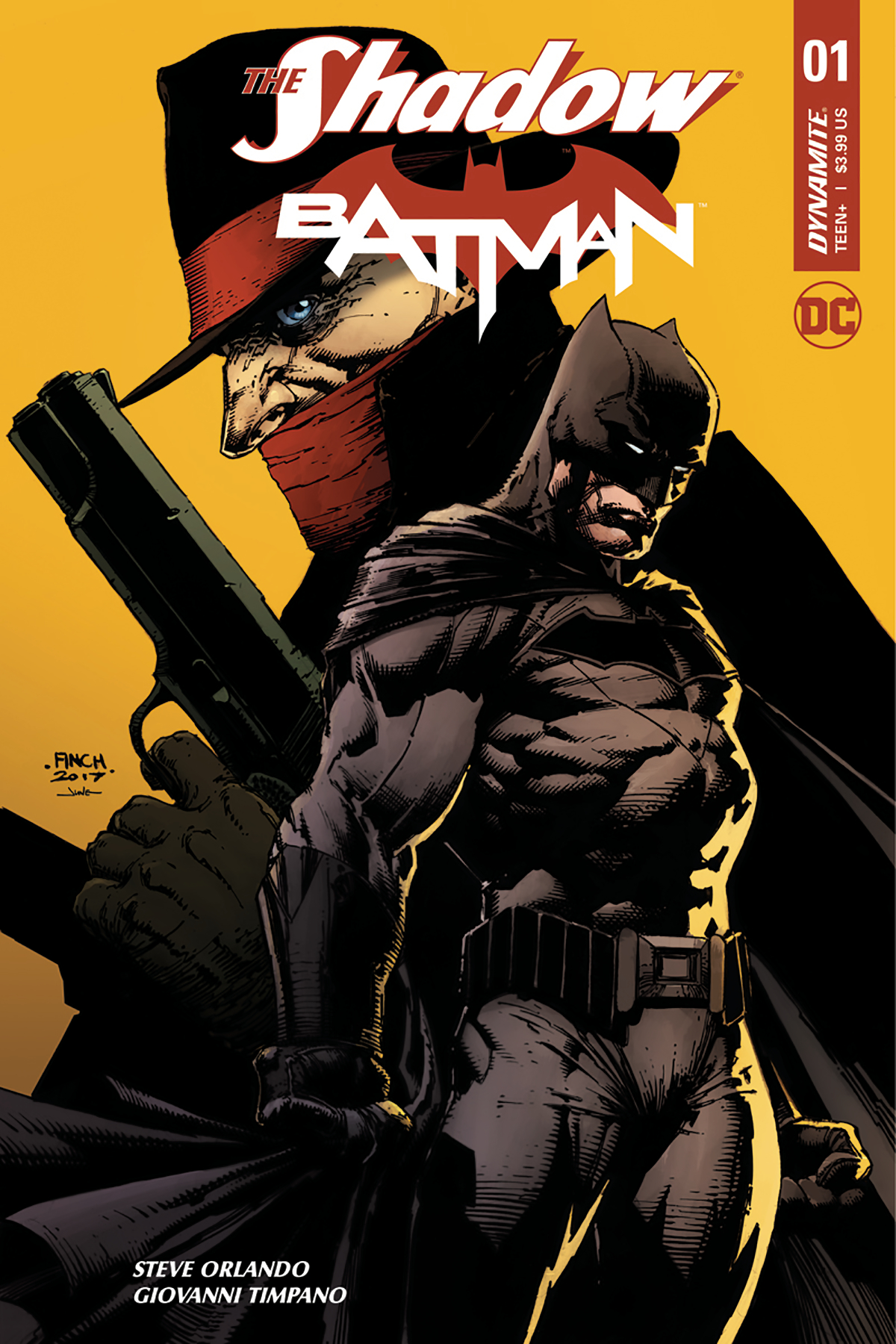 THE SHADOW / BATMAN #1 | Picked by Colin
(W) Steve Orlando (A) Giovanni Timpano (CA) David Finch
The World's Greatest Mystery. The World's Greatest Detective. They can barely stand each other, so how will they possibly deal with the World's Greatest Evil? What legacy can two of the world's most enduring icons of justice leave once they discover an ancient evil has been living inside the world they protect for centuries, attached to its heart. Can Batman and the Shadow save the world without killing it in the process?
Writer Steve Orlando (Batman/The Shadow, Justice League of America) and artist by Giovanni Timpano (The Shadow, Transformers) unite to tell an instantly classic tale of noir, mortality and generational heroes and villains.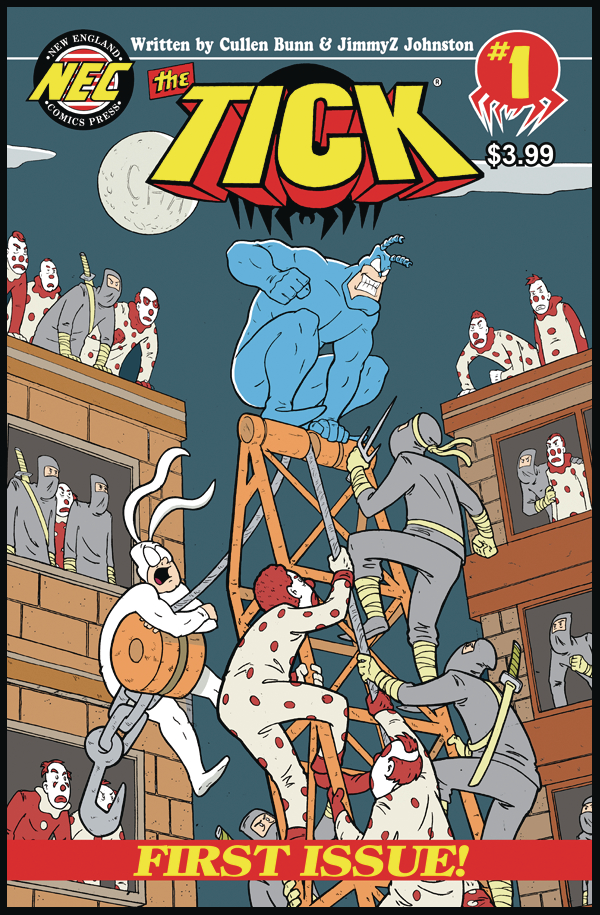 THE TICK #1 | Picked by Adam
(W) Cullen Bunn, JimmyZ Johnston (A/CA) Douglas Paskiewicz
Amazon is bringing The Tick back to TV this summer! And NEC is bringing The Tick back to comics in August with an all-new continuing color series! Written by Cullen Bunn (Deadpool Kills the Marvel Universe, X-Men Blue, Harrow County) and drawn by Douglas Paszkiewicz (Arsenic Lullaby), The Tick and Arthur confront the dire menaces of ninjas and murder clowns, while also flashing back to blasts from The Tick's heretofore unexplored past! Join us for fun as Bunn imprints The Tick with his own creative style of storytelling!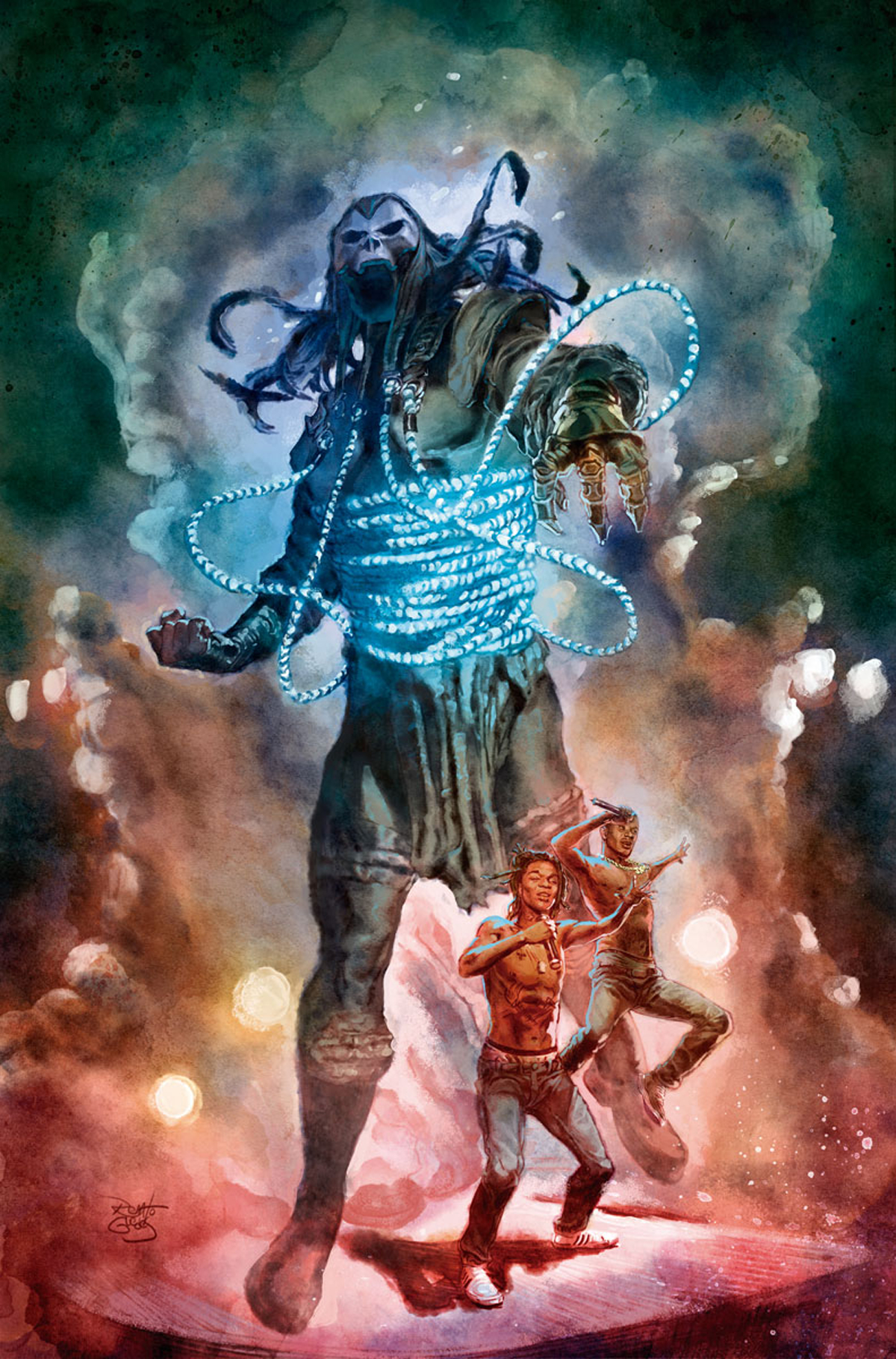 SHADOWMAN/RAE SREMMURD #1 | Picked by Josh
(W) Eliot Rahal (A/CA) Renato Guedes
The comics crossover event of 2017! Valiant's superhero icon meets Rae Sremmurd, the multiplatinum hip-hop superstars behind the #1 hit "Black Beatles," for an unforgettable showdown at the crossroads of life and death! 
Before they were dominating the music charts and selling out stages worldwide, Slim Jxmmi and Swag Lee were just a pair of talented, but otherwise ordinary, brothers...until a twist of fate delivered them fame and wealth beyond their wildest imagination. Now, years later as hip-hop duo Rae Sremmurd, the brothers are bound for New Orleans...and an otherworldly encounter with the supernatural guardian called Shadowman, the lone line of the defense between our world and the Deadside that lies beyond...
The Valiant Universe collides with two of the most influential artists in hip-hop today as Shadowman and Rae Sremmurd come face to face to forge a new legend of fame, fortune, and magic - as told by rising star Eliot Rahal (BLOODSHOT'S DAY OFF) and renowned artist Renato Guedes (Wolverine)!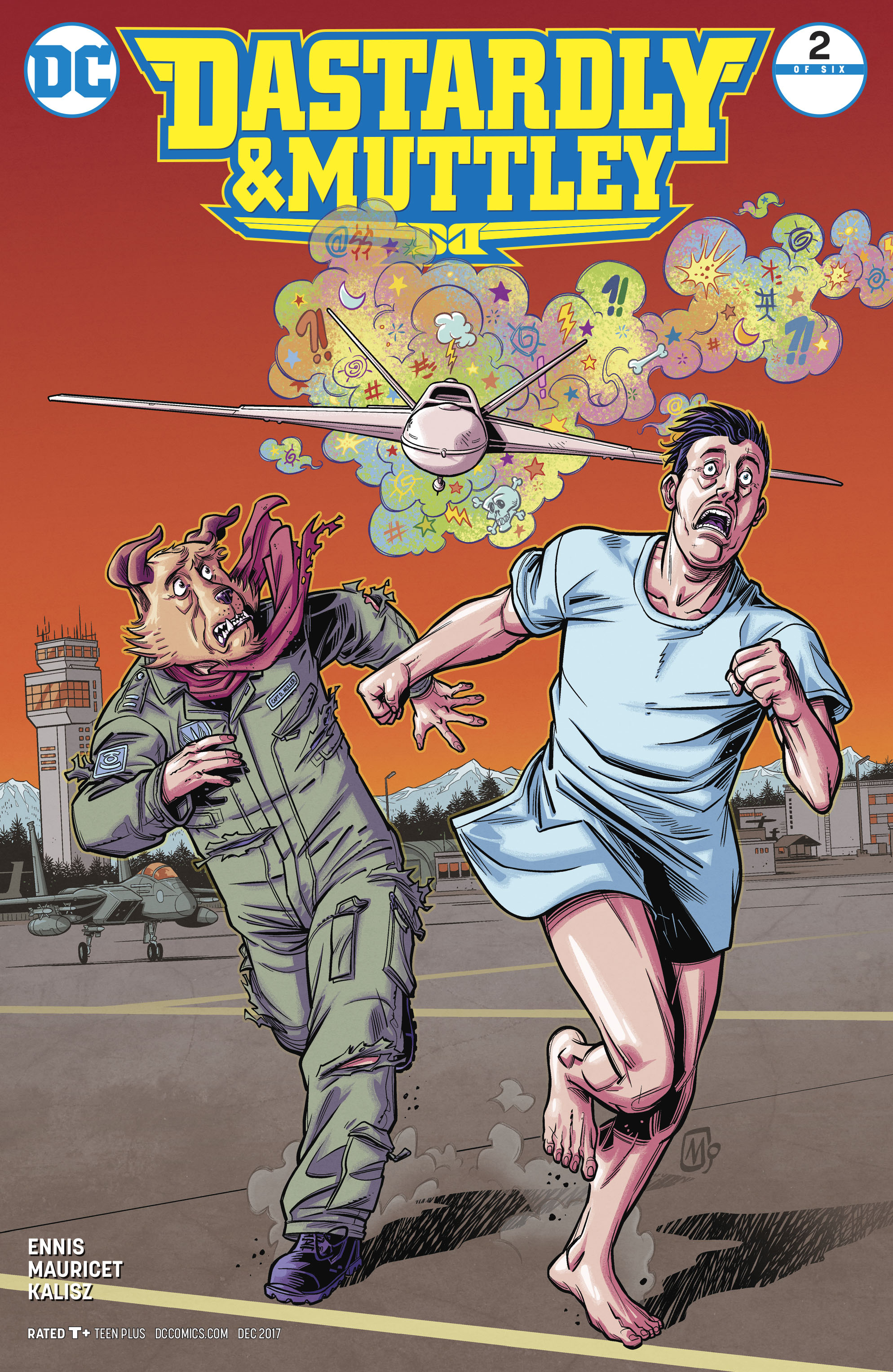 DASTARDLY AND MUTTLEY #2 | Picked by Dave
(W) Garth Ennis (A/CA) Mauricet
From man to man's best friend! Mutt has undergone a shocking transformation and unstabilium is to blame! Can he and Dick find a cure back home in the United States? Or will Air Force General Harrier personally make sure the guys are grounded for good? Meanwhile, the president holds a very important press conference...trust us, you won't want to miss it!
RATED T+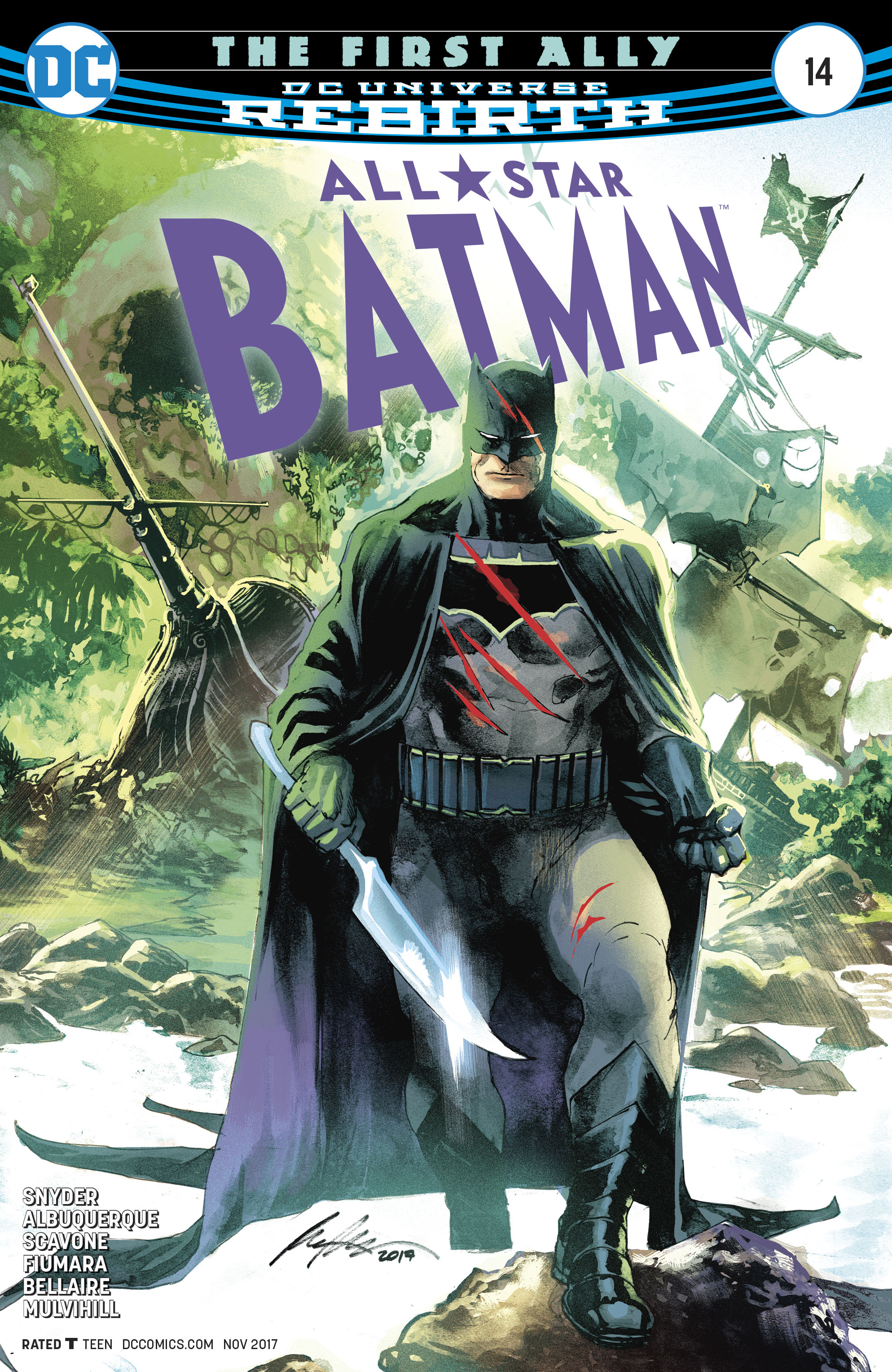 ALL STAR BATMAN #14 | Picked by Adam
(W) Scott Snyder (A) Sebastian Fiumara (A/CA) Rafael Albuquerque
"The First Ally" finale! In the final issue of Scott Snyder's high-octane run on ALL STAR BATMAN, he and superstar artist Rafael Albuquerque put Batman to the ultimate test! Faced with either losing his future as Batman or the person he loves most, the Dark Knight must decide which ultimate price he is willing to pay.