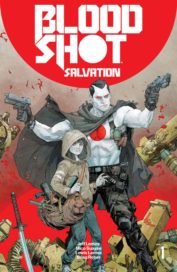 BLOODSHOT SALVATION #1 | Picked by Josh & Pat
(W) Jeff Lemire (A) Lewis LaRosa, Mico Suayan (CA) Kenneth Rocafort
A BLOCKBUSTER NEW ONGOING SERIES! From New York Times best-selling writer Jeff Lemire (BLOODSHOT REBORN, Moon Knight) and extraordinary artists Lewis LaRosa (BLOODSHOT REBORN) & Mico Suayan (BLOODSHOT REBORN), a bloody and vengeful new era for Bloodshot begins this September as Ray Garrison escapes his violent past to build the one thing he never thought he'd earn: a family. But when a hateful secret from his true love's past threatens their fragile peace, Bloodshot will be forced to run headlong into a barrage of blood, bullets, and broken bones for a revenge-fueled assault that will have crushing consequences for those he holds most dear...
Now: In the arms of his beloved girlfriend Magic, Bloodshot has finally found hope for the future...in the form of the couple's unborn child. But when Magic's estranged family - a cruel and sadistic clan of homegrown criminals - re-emerge to lay claim to their lost daughter, Bloodshot will be pushed back to the brink of madness, mayhem, and warfare...
Soon: Eight years from today, Bloodshot's daughter has inherited her father's incredible abilities. Hunted by a high-tech kill squad called Omen, Jessie must hone her powers...and learn how to survive before the world is swallowed whole by the darkness that now pervades America...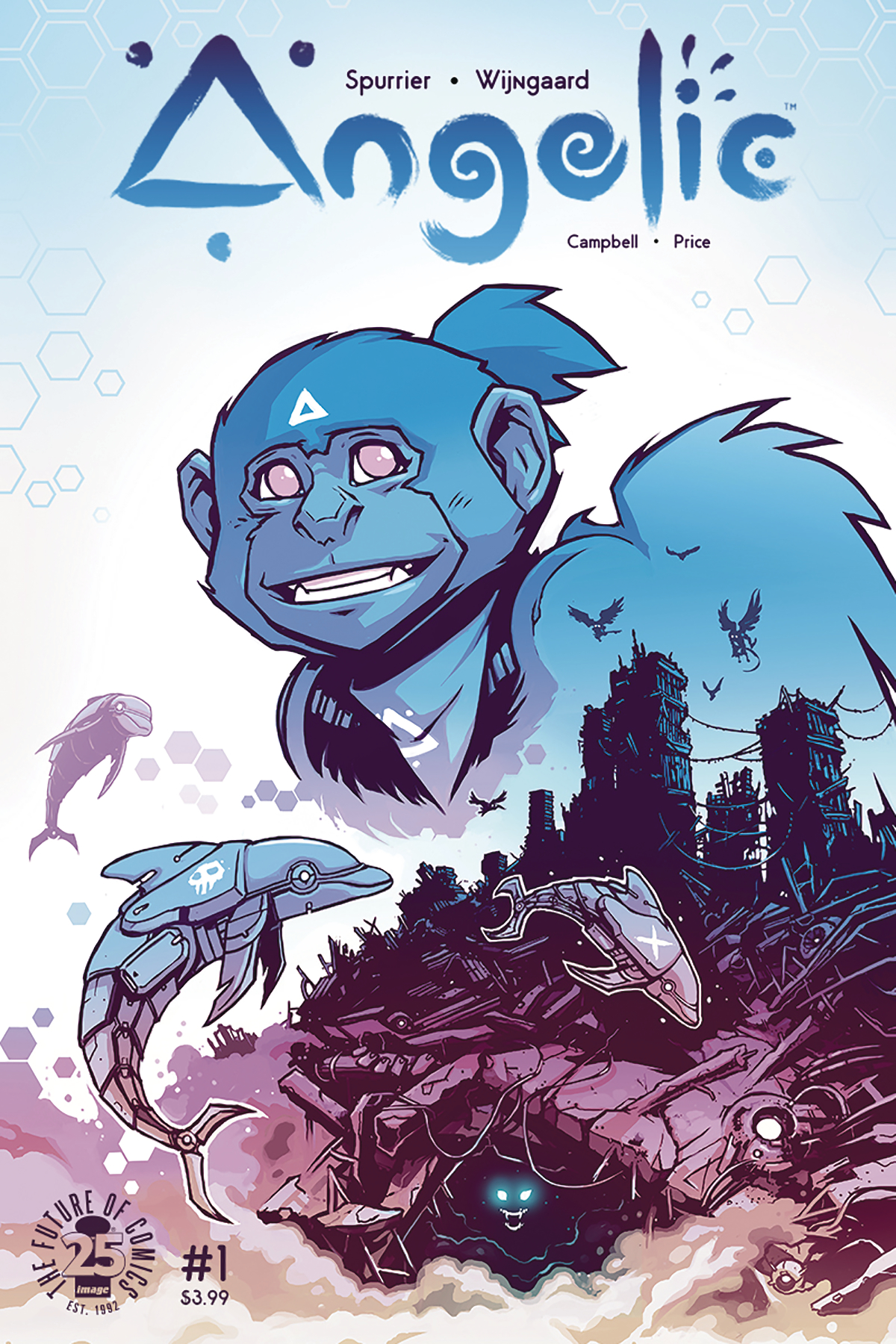 ANGELIC #1 | Picked by Colin
(W) Simon Spurrier (A/CA) Caspar Wijngaard
- WINGED MONKEYS! TECHNO-DOLPHINS! QUANTUM ALLEYCATS!
- Humanity's long gone. Its memory lingers only as misunderstood rituals among mankind's leftovers: the genetically modified animals they used and abused for eons.
- But for one young flying monkey, QORA, the routines are unbearable. All she wants is to explore. Instead she's expected to settle down, to become a mother... to lose her wings.
- Eisner nominee SIMON SPURRIER (The Spire, CRY HAVOC, X-Men Legacy) and rising-star CASPAR WIJNGAARD (LIMBO, Dark Souls, Assassin's Creed) present your new bittersweet adventure obsession: teenage rebellion and animal antics amidst the ruins of civilization!
- Think WALL-E by way of Watership Down. Fly, my pretties!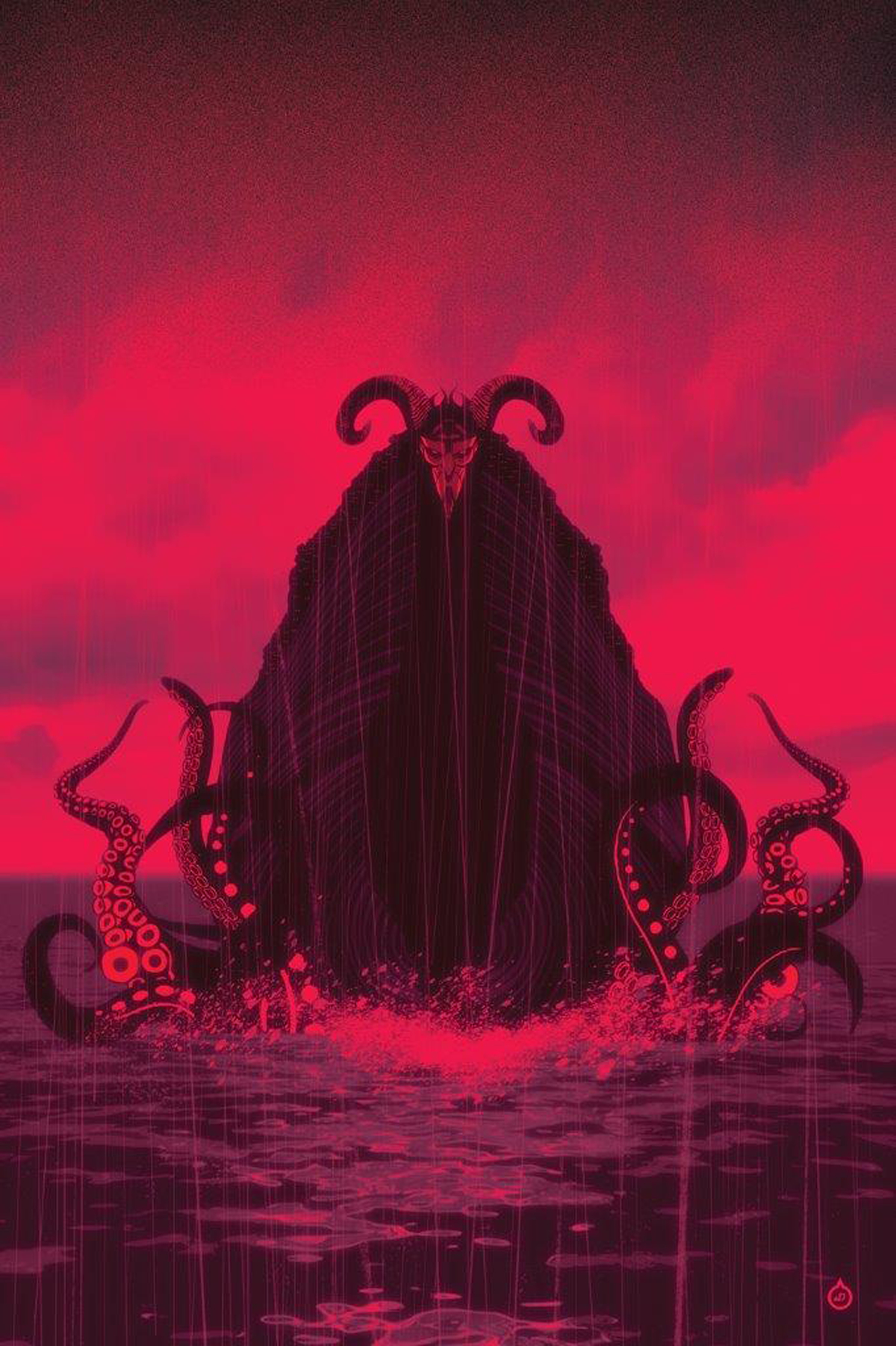 DARK ARK #1 | Picked by Colin & Dave
(W) Cullen Bunn (A/CA) Juan Doe
NEW SERIES!
The wickedness of mankind has moved the Creator to destroy the world by way of the flood. Noah has been tasked with building an ark to save his family and the animals of the world. But this is not Noah's story. For darker powers have commanded the sorcerer Shrae to build his own ark and save the unnatural creatures of the world-such as the vampires, the dragons, the naga, and the manticore. But what will happen on a vessel crawling with monsters, where insidious intrigue and horrific violence are the rule of law?
From writer Cullen Bunn (X-Men Blue, Deadpool, Venom) and artist Juan Doe (AMERICAN MONSTER, WORLD READER) comes a sinister tale of biblical proportions that HAD to be told at AfterShock Comics.
WONDER WOMAN / CONAN #1 | Picked by Colin
(W) Gail Simone (A) Aaron Lopresti, Matt Ryan (CA) Darick Robertson
What makes one a legend? How do legends carve their names into history, when countless others are forgotten? Wonder Woman and Conan the Barbarian are destined by the fates to be legendary, but when their stories collide, will both emerge victorious, or will the fickle Gods cut their lives short? Co-published with Dark Horse Comics.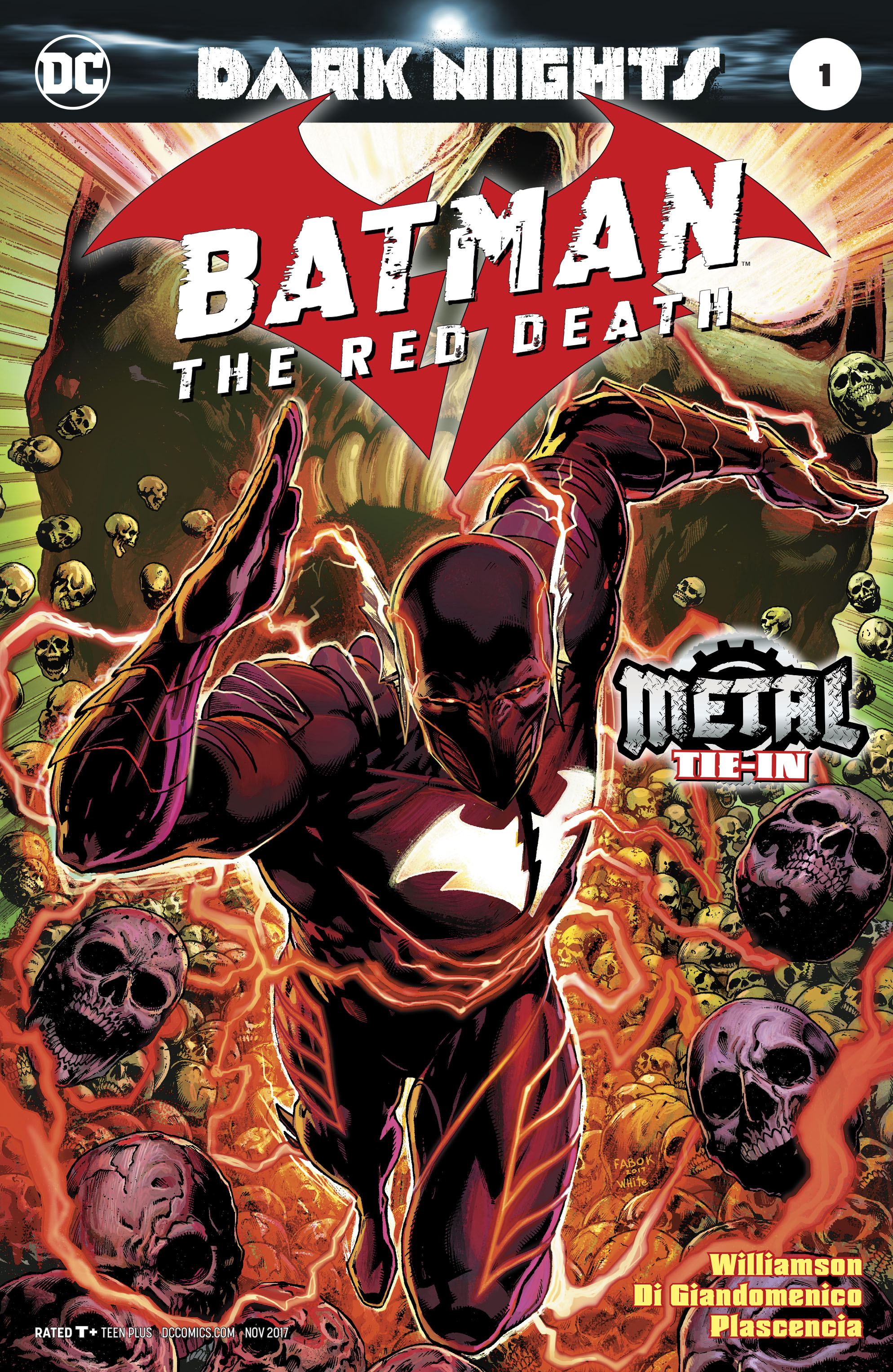 BATMAN: THE RED DEATH #1 | Picked by Pat & Josh
(W) Joshua Williamson (A) Carmine Di Giandomenico (CA) Jason Fabok
As the events of DARK NIGHTS: METAL rock the DC Universe, the creatures of the Dark Multiverse stand ready to invade our world! How can even the World's Greatest Heroes stop a horde of deadly beings that appear to be powerful, nightmare versions of familiar figures? Find out in these special tie-in issues!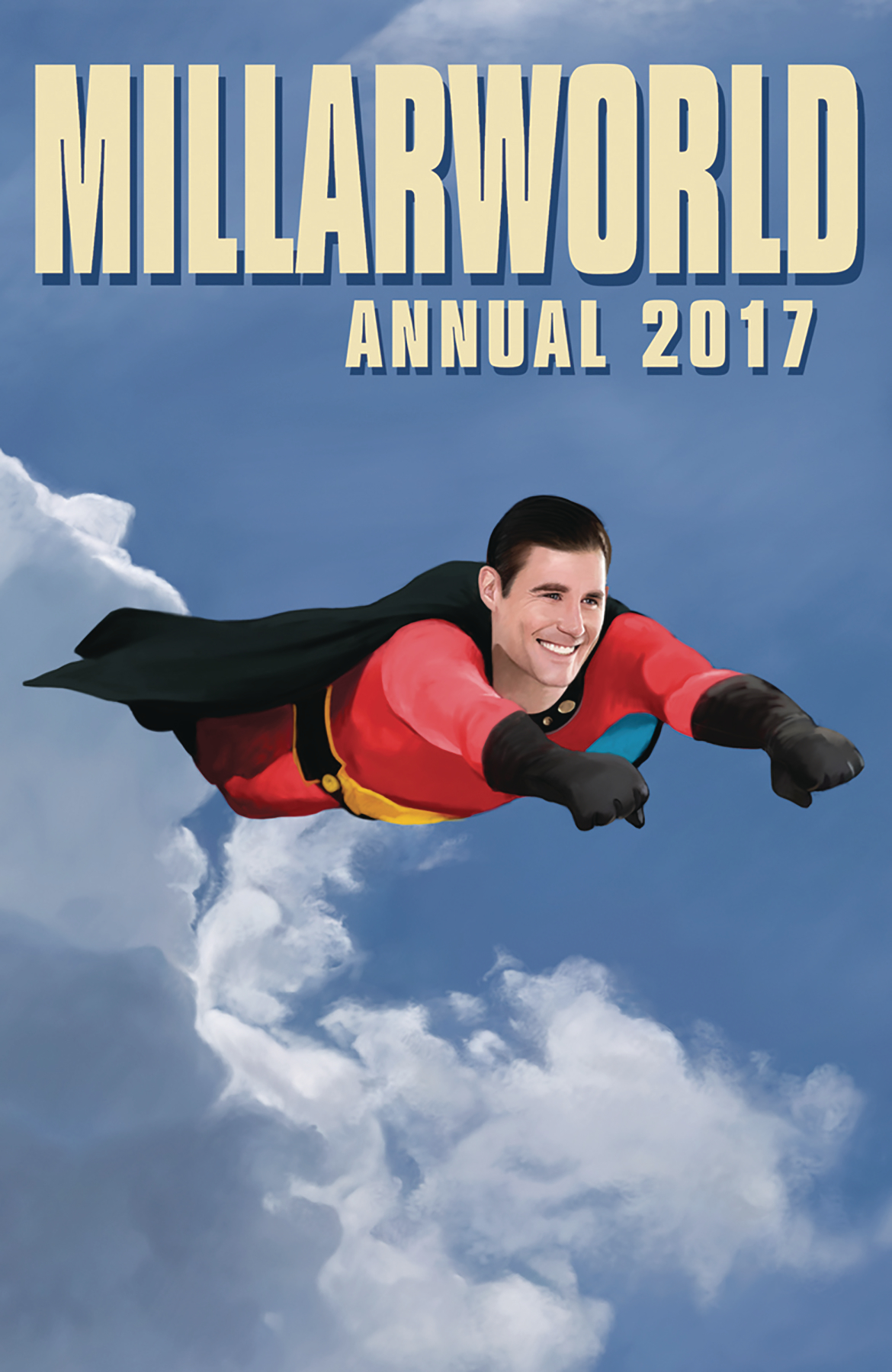 MILLARWORLD ANNUAL 2017 | Picked by Dave
(W) William Mclaren, Emma Sayle, Steve Lawrence, Martin Renard, Cooke Stephanie, Simon James (A) Robert Carey, Luana Vecchio, Jake Elphick, Alex Aguilar, Marcelo Salaza, Edgy Ziane (CA) Rob Doyle
The MILLARWORLD ANNUAL is back! After an international hunt for the world's best new comic book talent, a fresh crop of creators are taking on MARK MILLAR'S hit characters. With stories from HUCK to SUPERIOR, EMPRESS to NEMESIS, the second ANNUAL is an instant collector's item.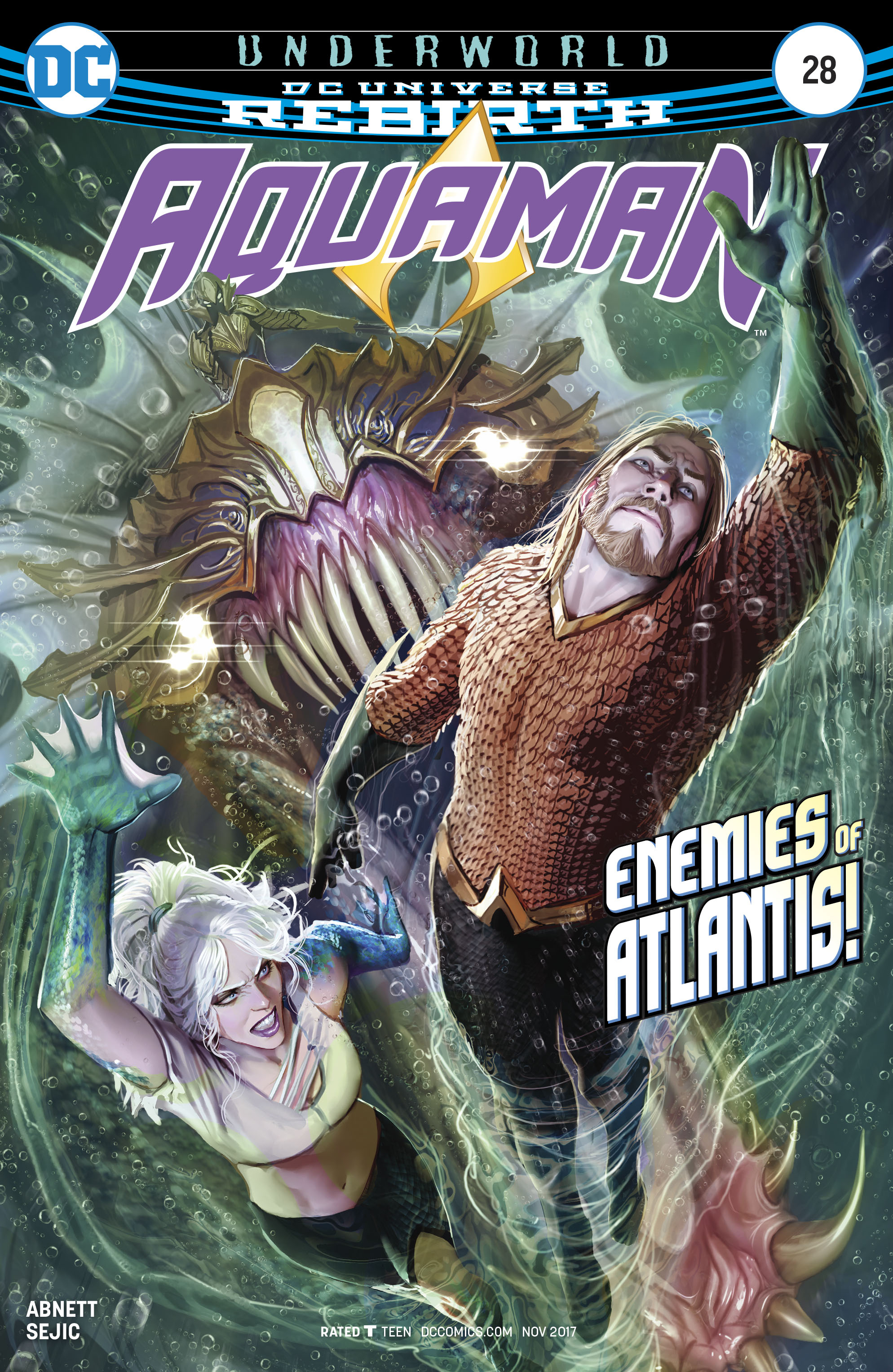 AQUAMAN #28 | Picked by Josh
(W) Dan Abnett (A/CA) Stjepan Sejic
"UNDERWORLD" finale! Caught in the claws of the monstrous crustacean crime baron known as Crush, Aquaman and Dolphin are bargaining chips in a most dangerous game with the cruel King Rath, who'll do anything to keep the secret of Arthur's survival from the people of Atlantis. Meanwhile, Mera's mission to break into the sealed kingdom hits a rough patch when Atlantis' magical technology short circuits on a massive scale-especially those devices made of a certain metal...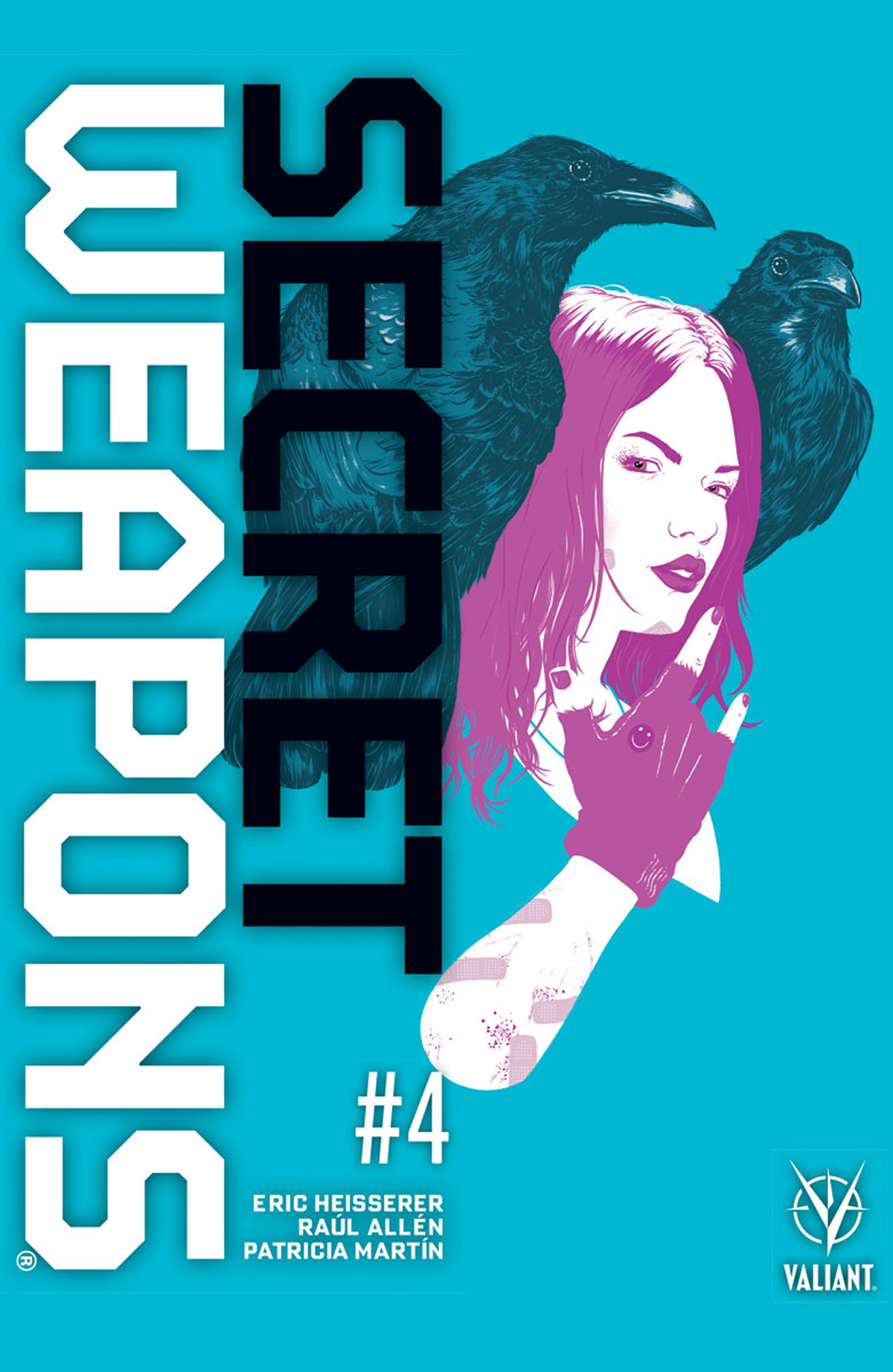 SECRET WEAPONS #4 | Picked by Josh
(W) Eric Heisserer (A) Patricia Martin (A/CA) Raul Allen
REX-O UNLEASHED! After weeks of training and preparation, the time has come for Livewire and her specially gifted recruits to lure the robotic killer called Rex-O out of hiding! But will this extraordinary new team of heroes rise to the occasion and unlock the power they've always harbored inside...or will they find out that they deserved to be left behind? Their lives have led to this moment...and before the battle ends, Livewire and her team's place in THE ROAD TO HARBINGER WARS 2 will be made clear!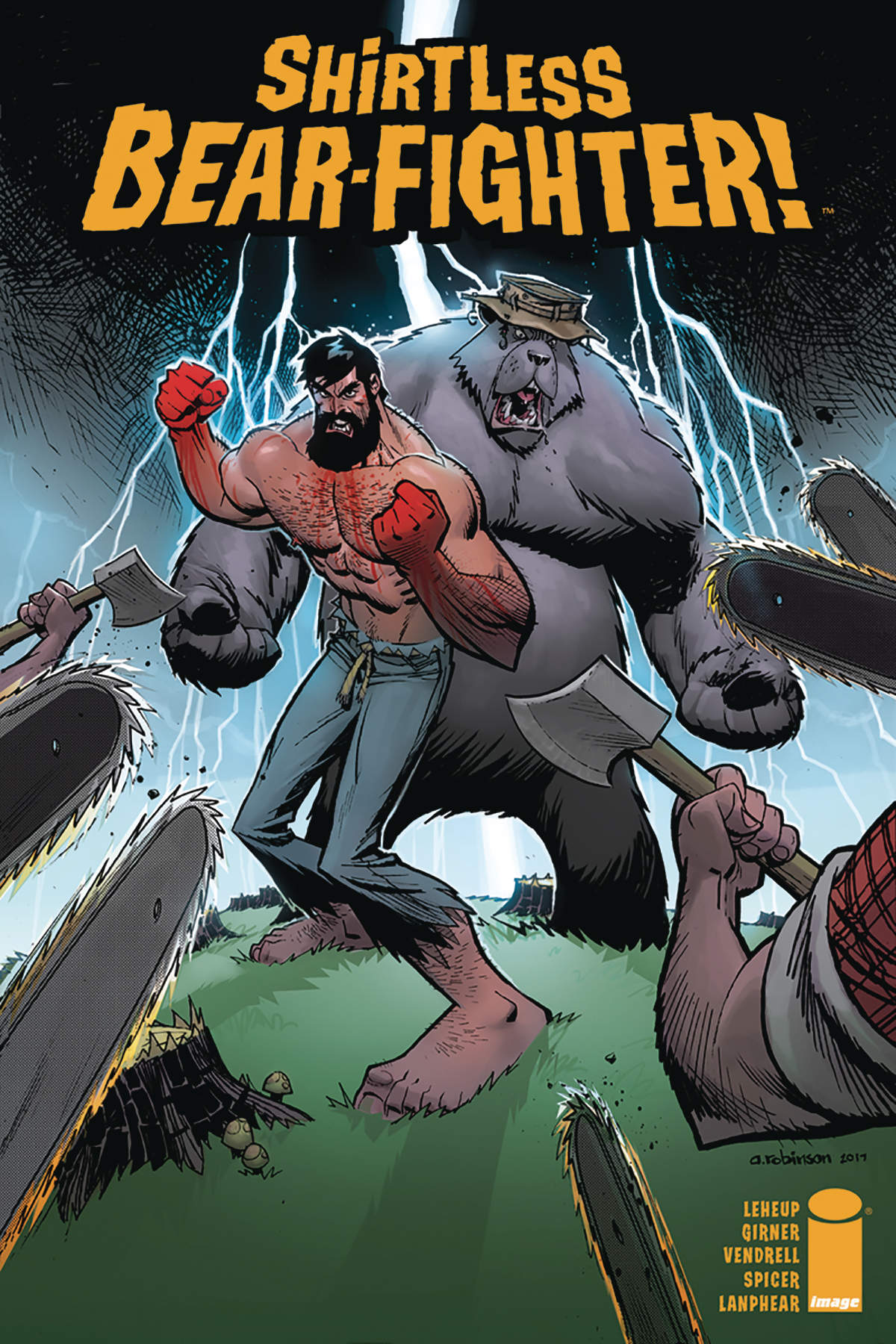 SHIRTLESS BEAR-FIGHTER #4 (OF 5) | Picked by Pat & Dave
(W) Jody LeHeup, Sebastian Girner (A) Nil Vendrell (CA) Andrew Robinson
With his home destroyed and his spirit broken, Shirtless must join forces with a hated enemy if he hopes to rise against Logger and his loyal army of chainsaw-wielding Lumber Louts! Don't miss the pulse-pounding penultimate issue of SHIRTLESS BEAR-FIGHTER!