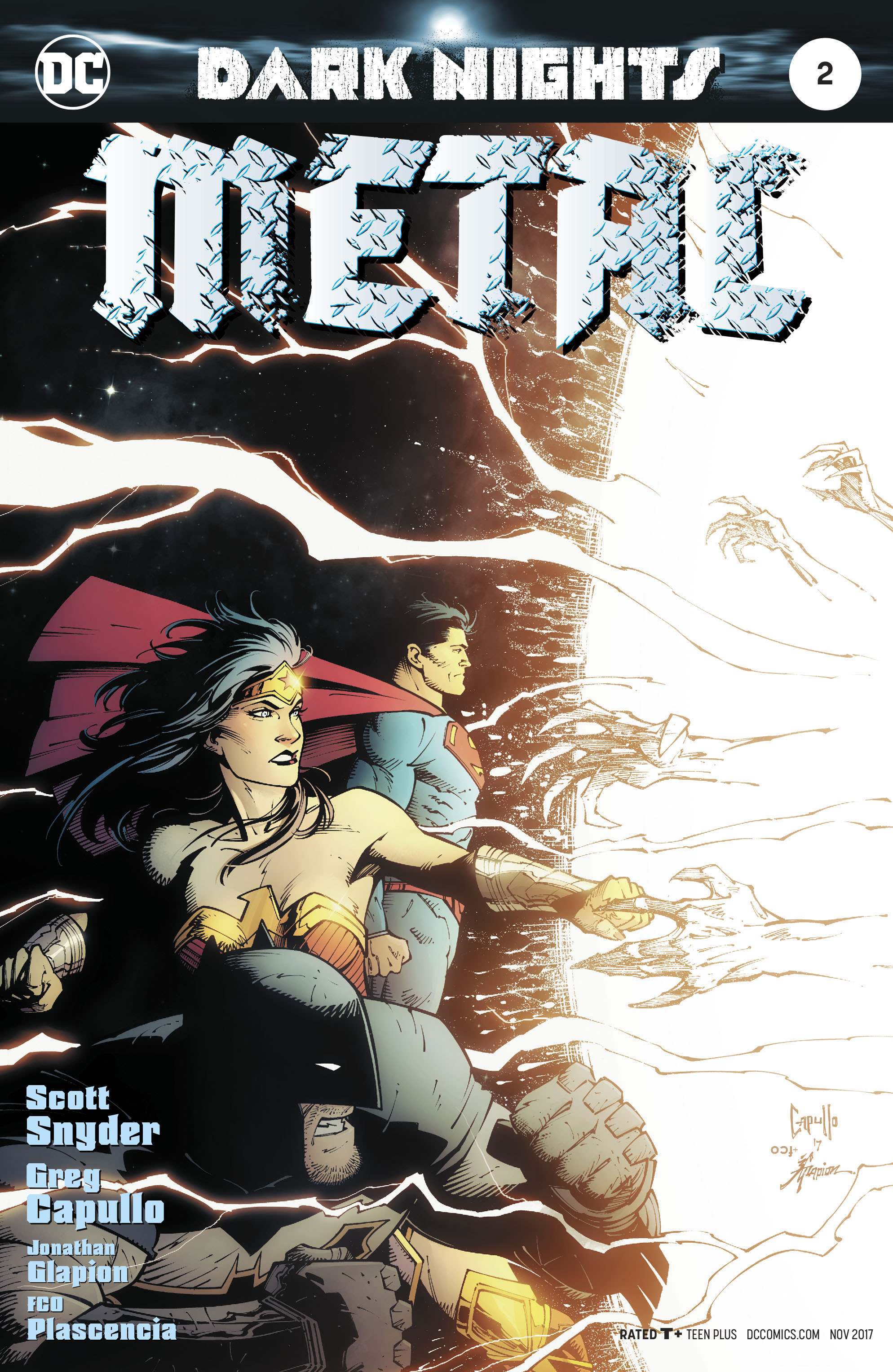 DARK NIGHTS METAL #2 | Picked by Colin, Josh, Pat, & Dave
(W) Scott Snyder (A/CA) Greg Capullo, Jonathan Glapion
As Superman and Wonder Woman hunt for a missing ally, Batman investigates a mystery spanning centuries. When the World's Greatest Detective discovers a foe even greater than the Justice League could possibly imagine, will Earth's heroes be ready?
ACTION COMICS #987 | Picked by Colin, Josh, & Pat
(W) Dan Jurgens (A) Viktor Bogdanovic (CA) Nick Bradshaw
"THE OZ EFFECT" part one! The agents of the mysterious Mr. Oz begin to move as the Man of Steel works to stop the chaos they unleash in Metropolis and across the globe. But when Mr. Oz steps from the shadows his identity rocks the Last Son of Krypton to his core. The story that began in DC Universe: Rebirth #1 begins to end here!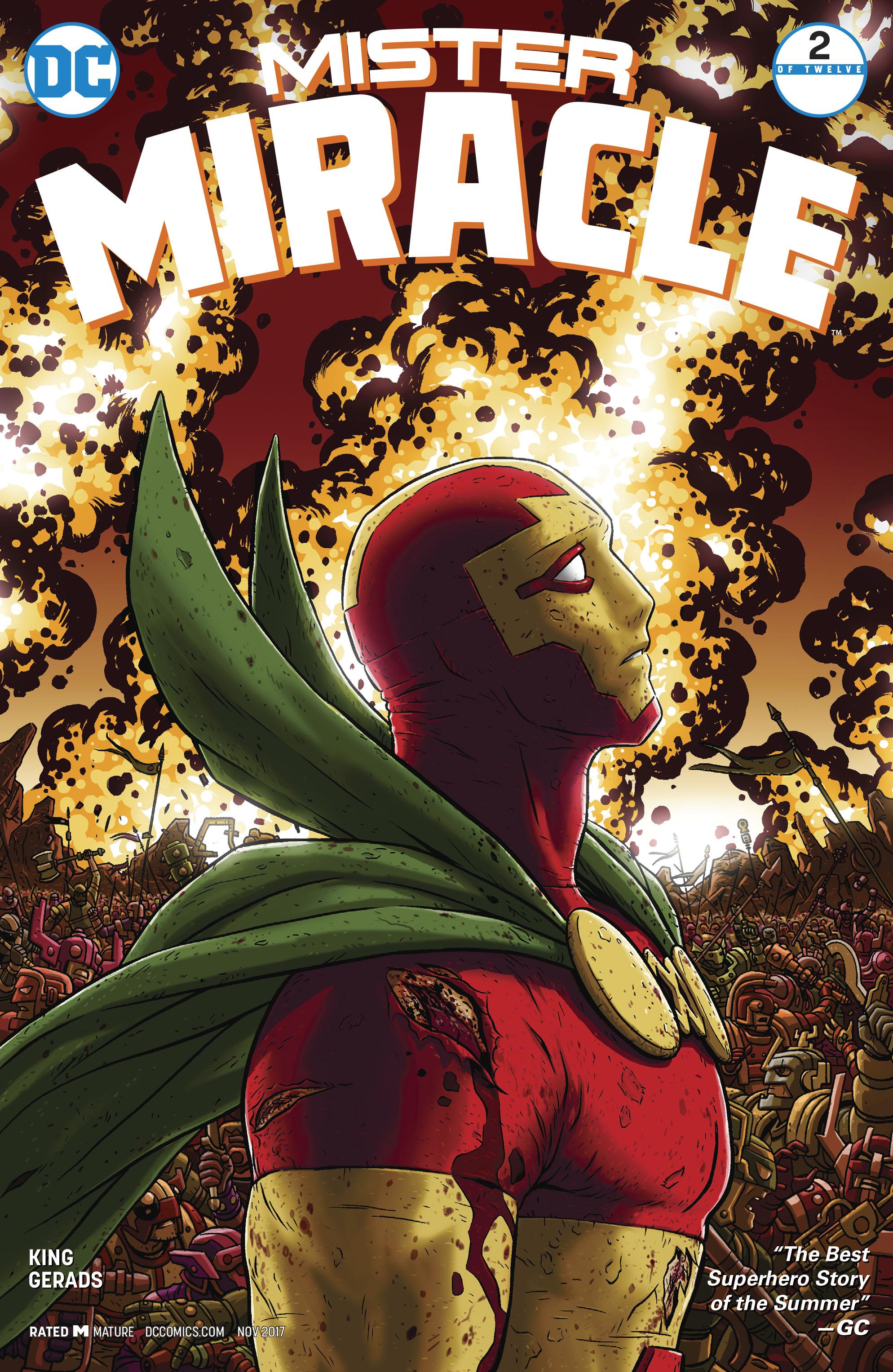 MISTER MIRACLE #2 (OF 12) | Picked by Colin, Pat, & Josh
(W) Tom King (A) Mitch Gerads (CA) Nick Derington
What do you do after the most death-defying act of your escape artist career? You go to war, of course! Scott Free has skipped out on his trip to the great beyond and taken a boom tube to New Genesis instead, where he and his wife, Big Barda, take on the invading hordes of Apokolips. Things are a little off, however, and Mister Miracle starts to doubt why he's fighting when Orion takes over the mantle of Highfather. It's enough to make a New God miss Granny Goodness's orphanage! From Eisner Award-nominated writer Tom King and artist Mitch Gerads, the team that brought you THE SHERIFF OF BABYLON and the recent Swamp Thing crossover in BATMAN #23!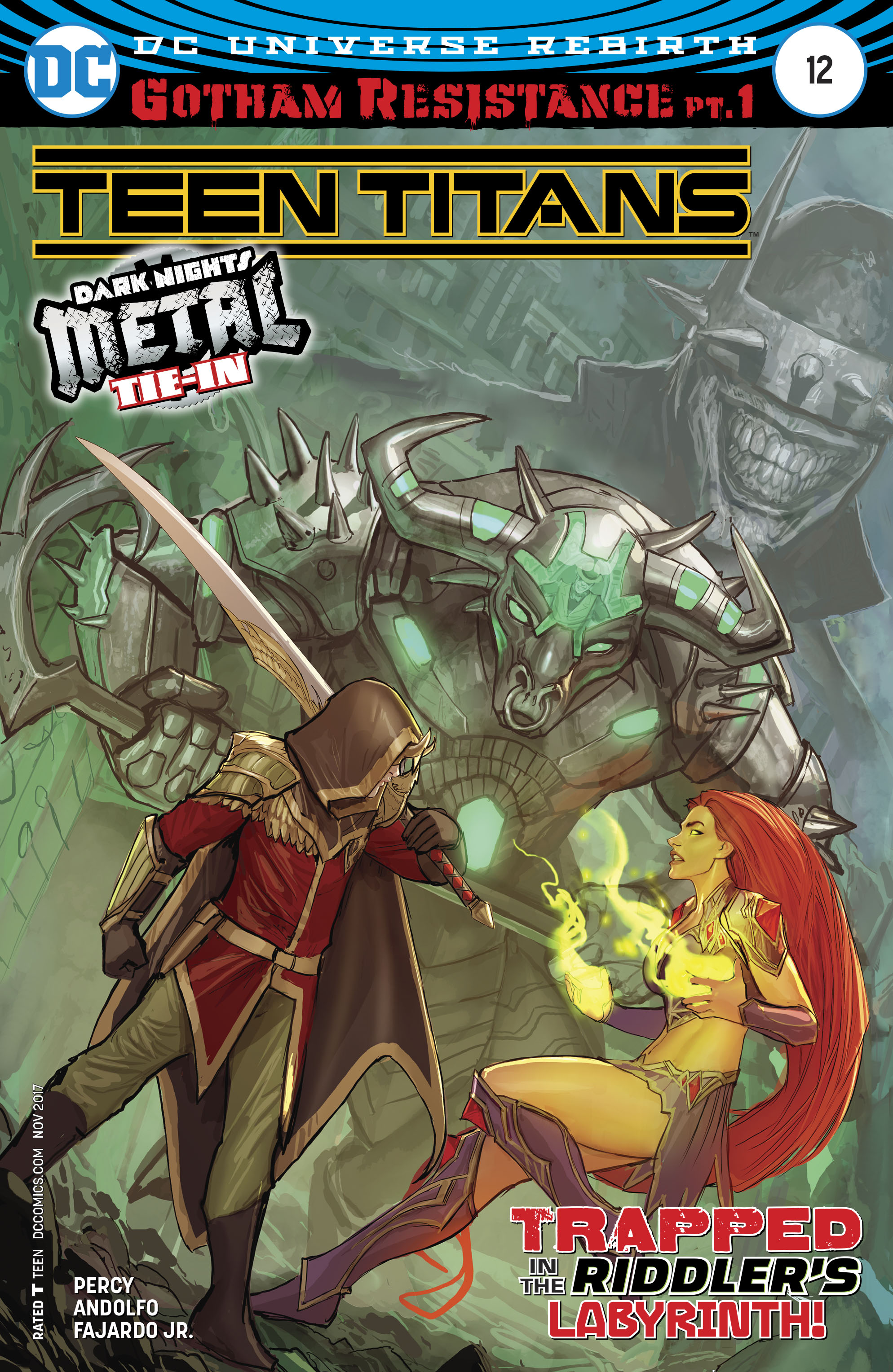 TEEN TITANS #12 (METAL TIE-IN) | Picked by Colin & Josh
(W) Ben Percy (A) Mirka Andolfo (CA) Stjepan Sejic
A DARK NIGHTS: METAL tie-in! "GOTHAM RESISTANCE" part one! The fight for Gotham City's soul starts here! When Robin receives a distress call from Nightwing urging him to return home, he discovers that Gotham City has been transformed into a mosaic of monsters, magic and doom! Trapped inside the Riddler's deadly maze with nowhere to turn, Robin soon assembles an unlikely team of hometown heroes including Batgirl, Harley Quinn, Killer Croc, Black Canary and Green Arrow to find the missing Nightwing and save their city!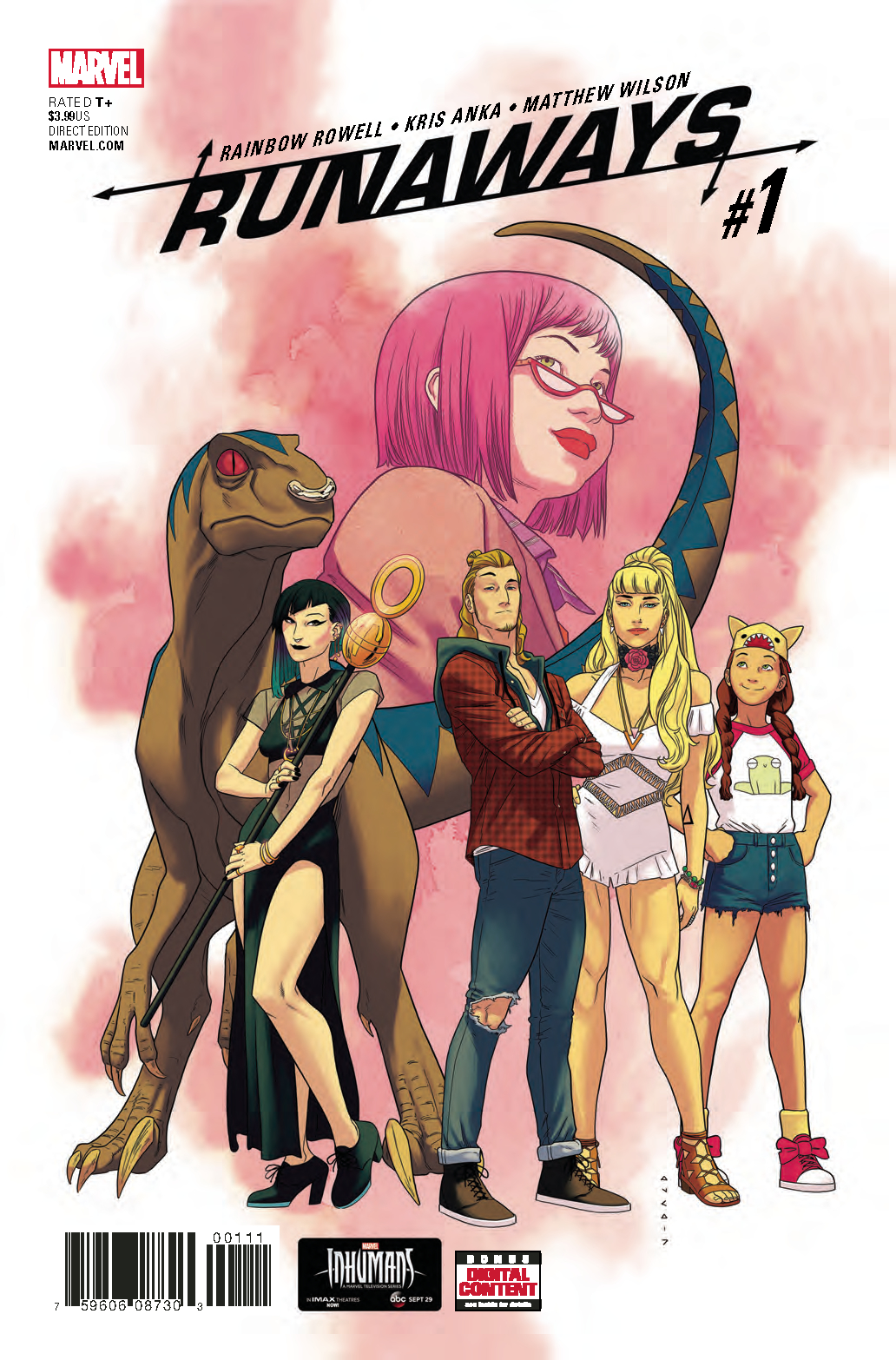 RUNAWAYS #1 | Picked by Dave
(W) Rainbow Rowell (A/CA) Kris Anka
GET READY TO RUN!
The "IT" book of the early 2000s with the original cast is back - Nico! Karolina! Molly! Chase! Old Lace! And, could it be? GERT?! The heart of the Runaways died years ago, but you won't believe how she returns! Superstar author Rainbow Rowell (Eleanor & Park, Carry On) makes her Marvel debut with fan-favorite artist Kris Anka (ALL-NEW X-MEN, CAPTAIN MARVEL) in the series that will shock you and break your heart!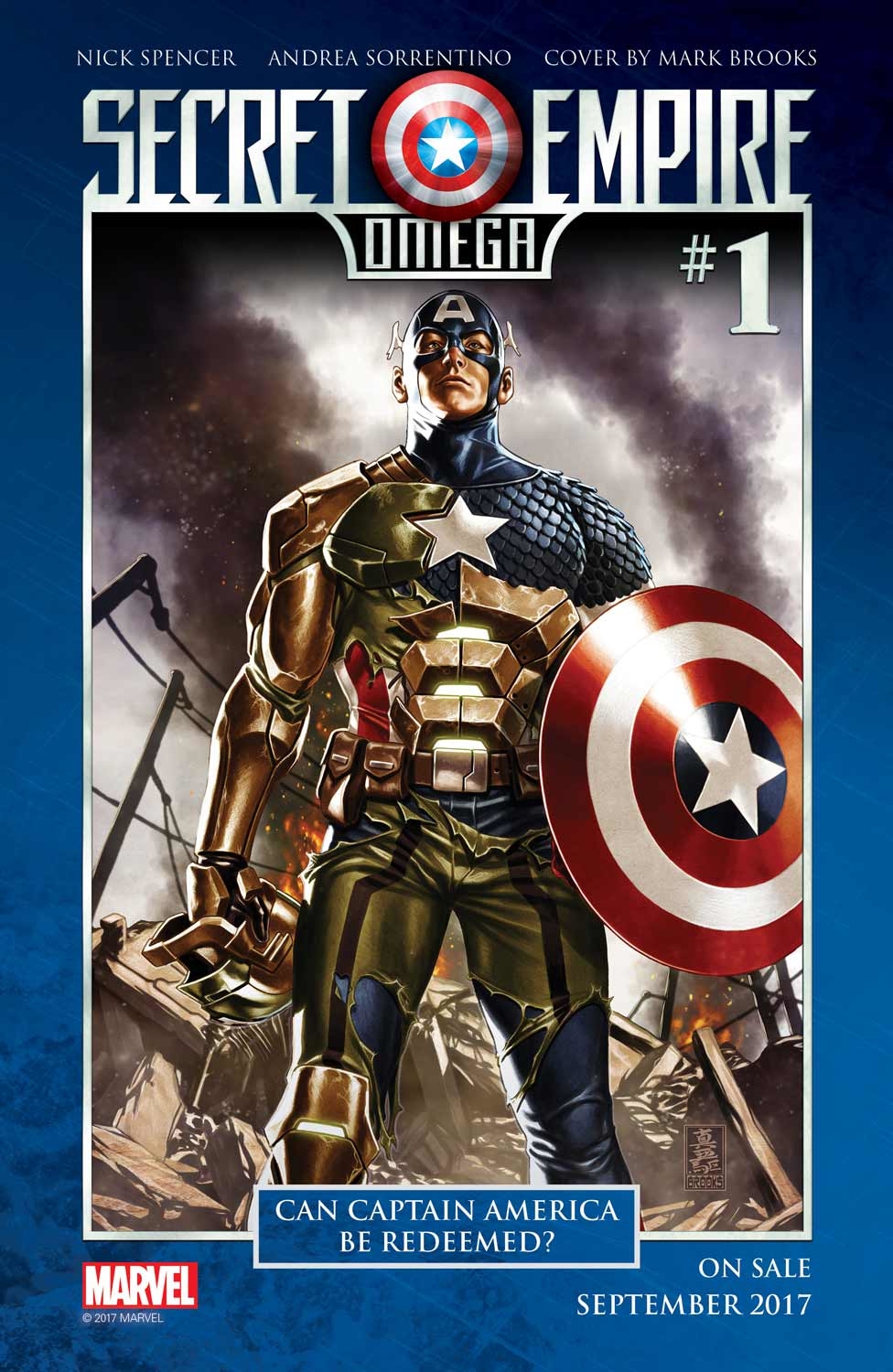 SECRET EMPIRE OMEGA #1 | Picked by Adam
(W) Nick Spencer (A) Andrea Sorrentino (CA) Mark Brooks
SECRET EMPIRE AFTERMATH!
•  Hydra has fallen, but the world is still not secure! As the heroes of the Marvel Universe stir from the wreckage of the battlefield, the inevitable rebuilding must begin.
•  However, one question hangs in the air over the proceedings: What redemption can there be for Captain America?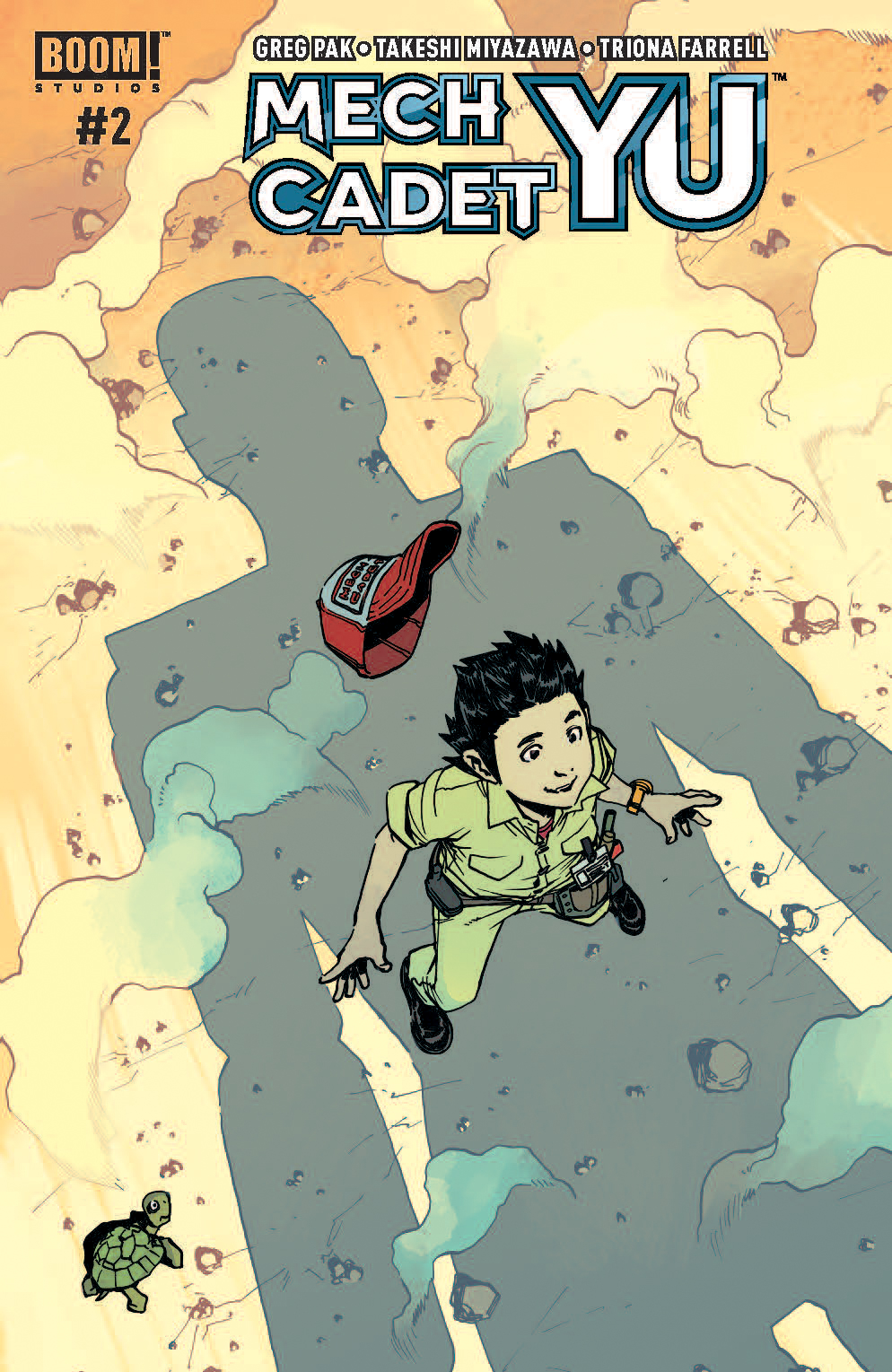 MECH CADET YU #2 | Picked by Adam
(W) Greg Pak (A/CA) Takeshi Miyazawa
It's Stanford's first day at school, and he and his mech will have to see if they can keep up with the other students.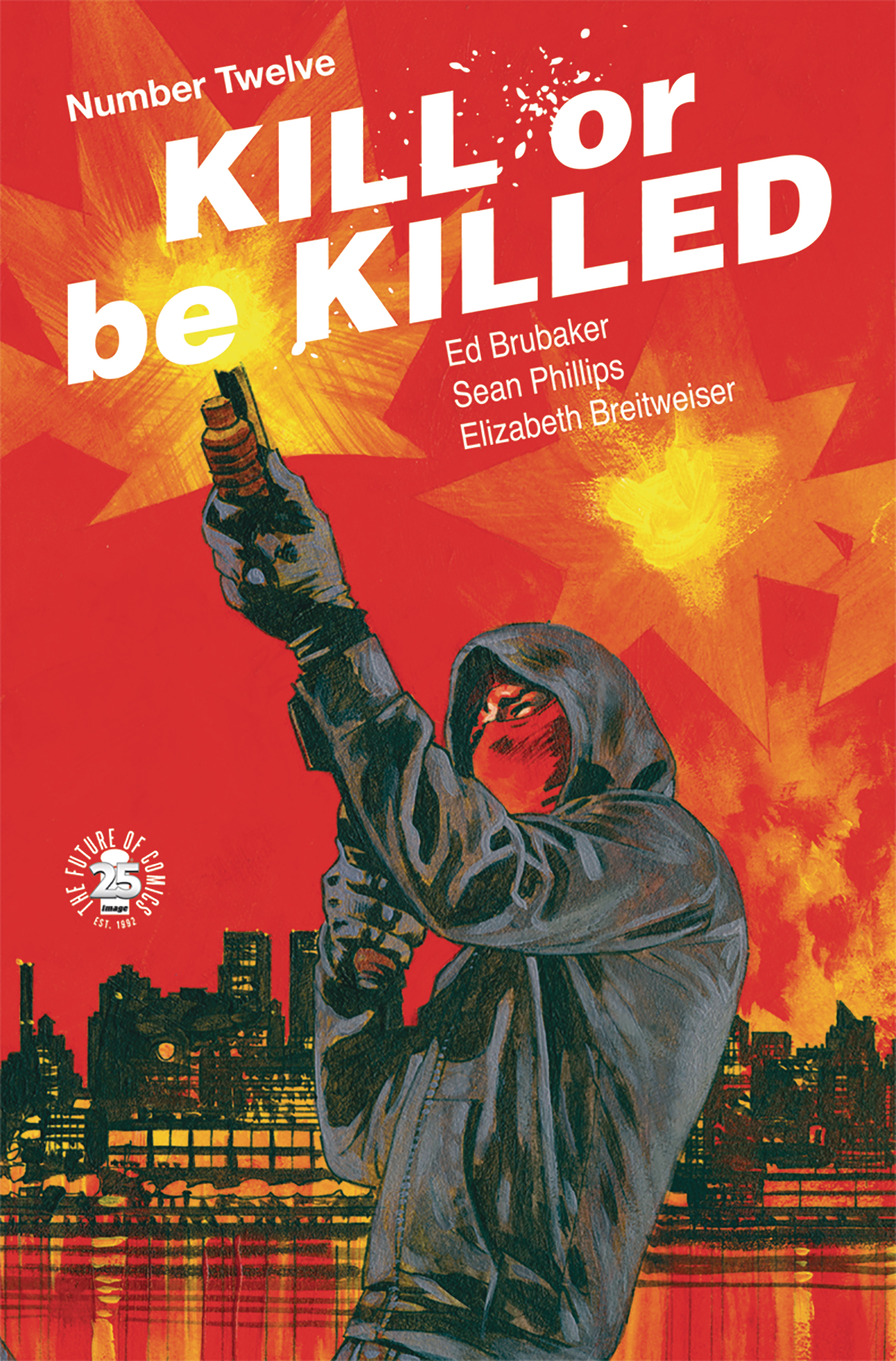 KILL OR BE KILLED #12 | Picked by Dave
(W) Ed Brubaker (A/CA) Sean Phillips
It's Dylan vs. the Russians, with the whole city caught in between! Things continue to heat up in BRUBAKER and PHILLIPS' multiple Eisner-nominated hit!
NINJAK #0 | Picked by Josh
(W) Matt Kindt, Christos Gage (A) Francis Portla, Tomas Giorello, Roberto De La Torre, Khari Evans, Juan Jose Ryp, Sija Hong, Mj Kim (CA) David Mack
AN ALL-NEW JUMPING-ON POINT! AN EXPLOSIVE 40-PAGE MILESTONE! Ninjak's past and future - in the crosshairs!  Behind the years of training... Underneath the high-tech gadgetry... MI-6's most experienced operative is still flesh and blood. So just how is a mortal man like Colin King able to survive in a world filled with telekinetic psiots, eternal warriors, and sentient suits of alien armor? The key to Ninjak's survival is buried deep in the past...and today, the world's most dreaded super-spy prepares to reveal his most closely guarded secrets!
FIRST: Superstar writer Matt Kindt concludes his masterful, record-setting run alongside fan-favorite artist Francis Portela (FAITH) will an essential and revelatory tale of Ninjak's deadly beginnings! THEN: The gauntlet is passed to acclaimed writer Christos Gage (Netflix's Daredevil) and blockbuster artist Tomas Giorello (X-O MANOWAR) as they prepare a startling introduction to Colin King's next mission with a shocking prelude to NINJA-K #1, a riveting new ongoing series beginning in November!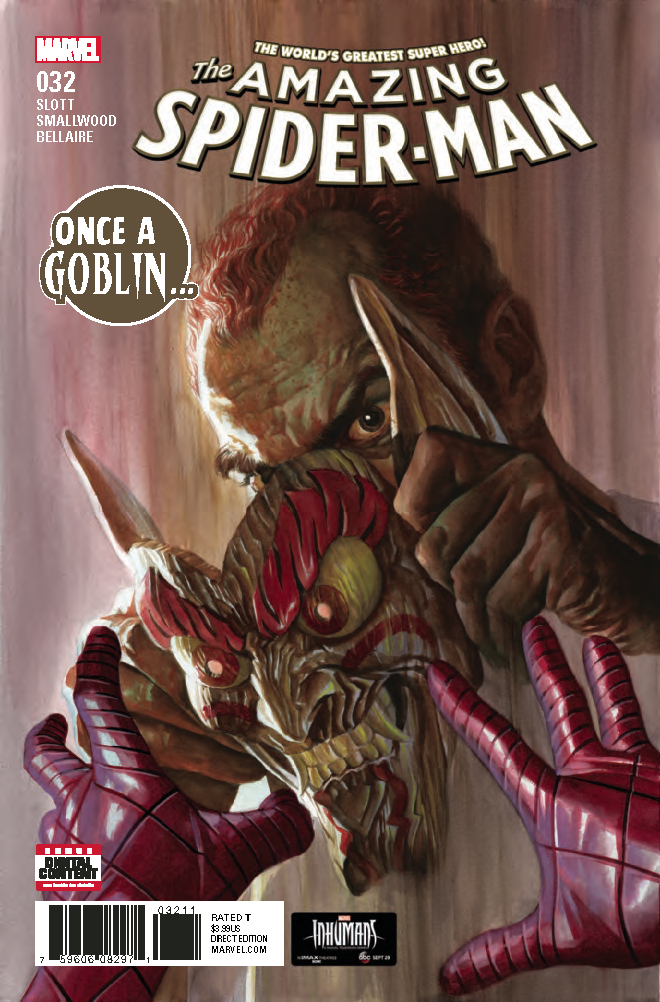 AMAZING SPIDER-MAN #32 | Picked by Adam
(W) Dan Slott (A) Greg Smallwood (CA) Alex Ross
• Norman Osborn's goblin-free battle with Spidey didn't go the way he had hoped...
•  Now, Osborn needs to find an edge and get the Goblin back, and neither you nor Spidey are ready for the edge he's going to find!
•  Guest artist Greg Smallwood (MOON KNIGHT) joins Dan Slott for this special issue that sets off the AMAZING SPIDER-MAN event of 2018!