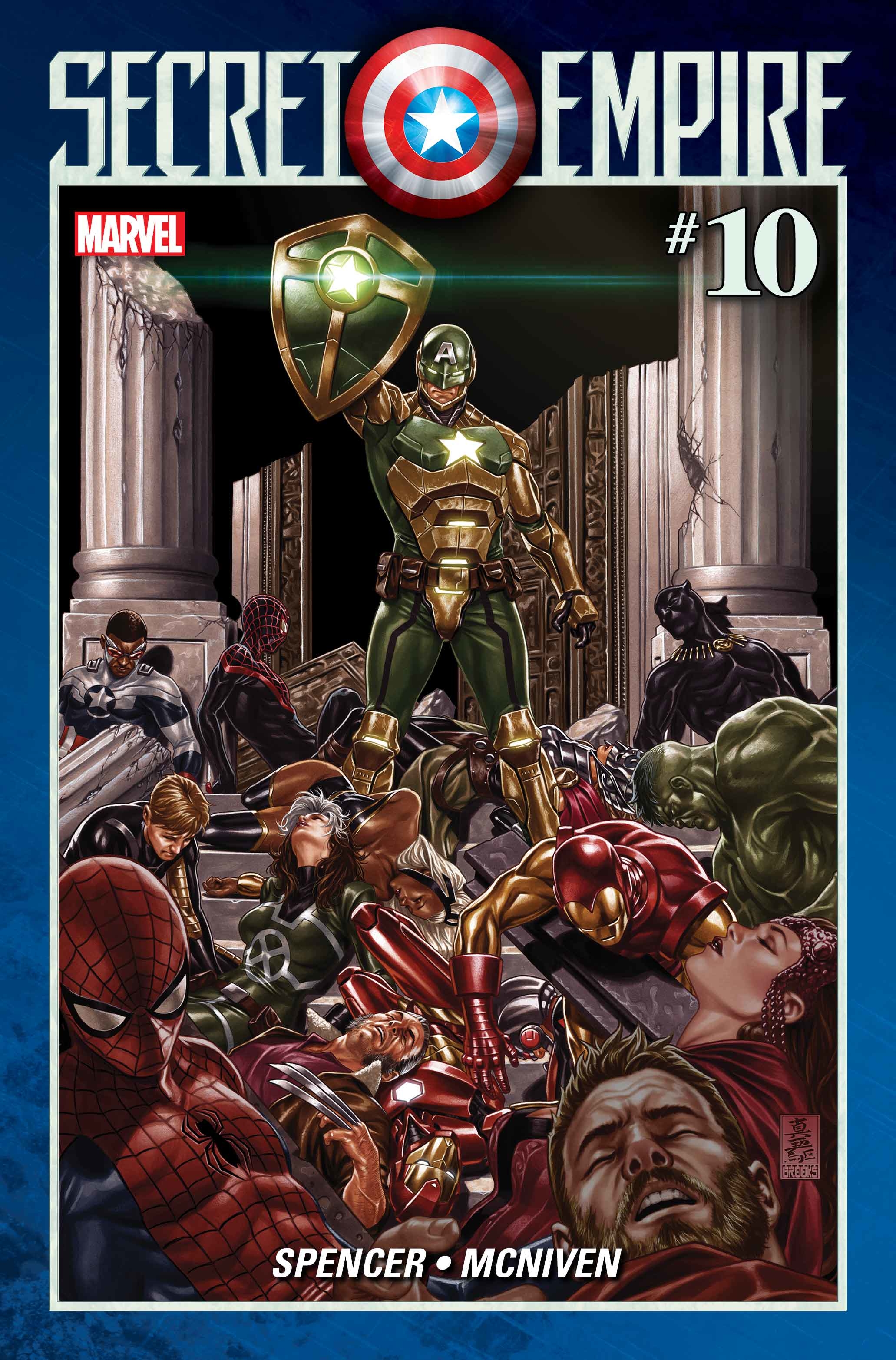 SECRET EMPIRE #10 | Picked by Colin and Adam
(W) Nick Spencer (A) Steve McNiven (CA) Mark Brooks
Can there be any redemption for Captain America as the SECRET EMPIRE starts to crumble?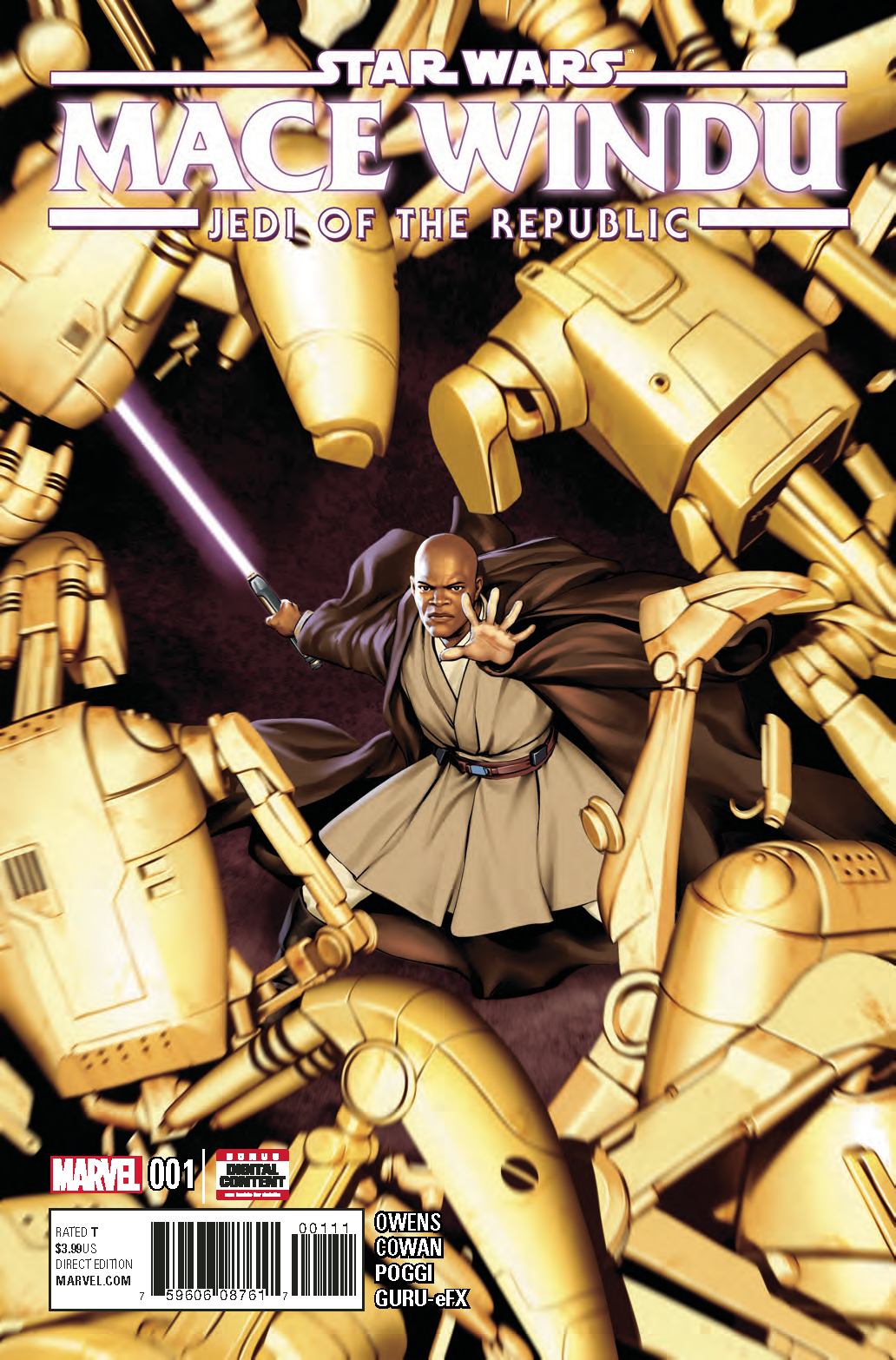 STAR WARS: JEDI REPUBLIC MACE WINDU #1 | Picked by Colin, Adam, and Dave
(W) Matt Owens (A) Denys Cowan (CA) Jesus Saiz
For over a thousand generations, the Jedi have been the peacekeepers of the galaxy...but now, at the dawn of the Clone Wars, they find themselves in a new role: generals in the Army of the Republic. As Mace Windu, one of the Jedi's greatest warriors, leads a small unit of Jedi into battle shortly after the war begins, the Jedi must make peace with their new role, or be lost to the violence around them!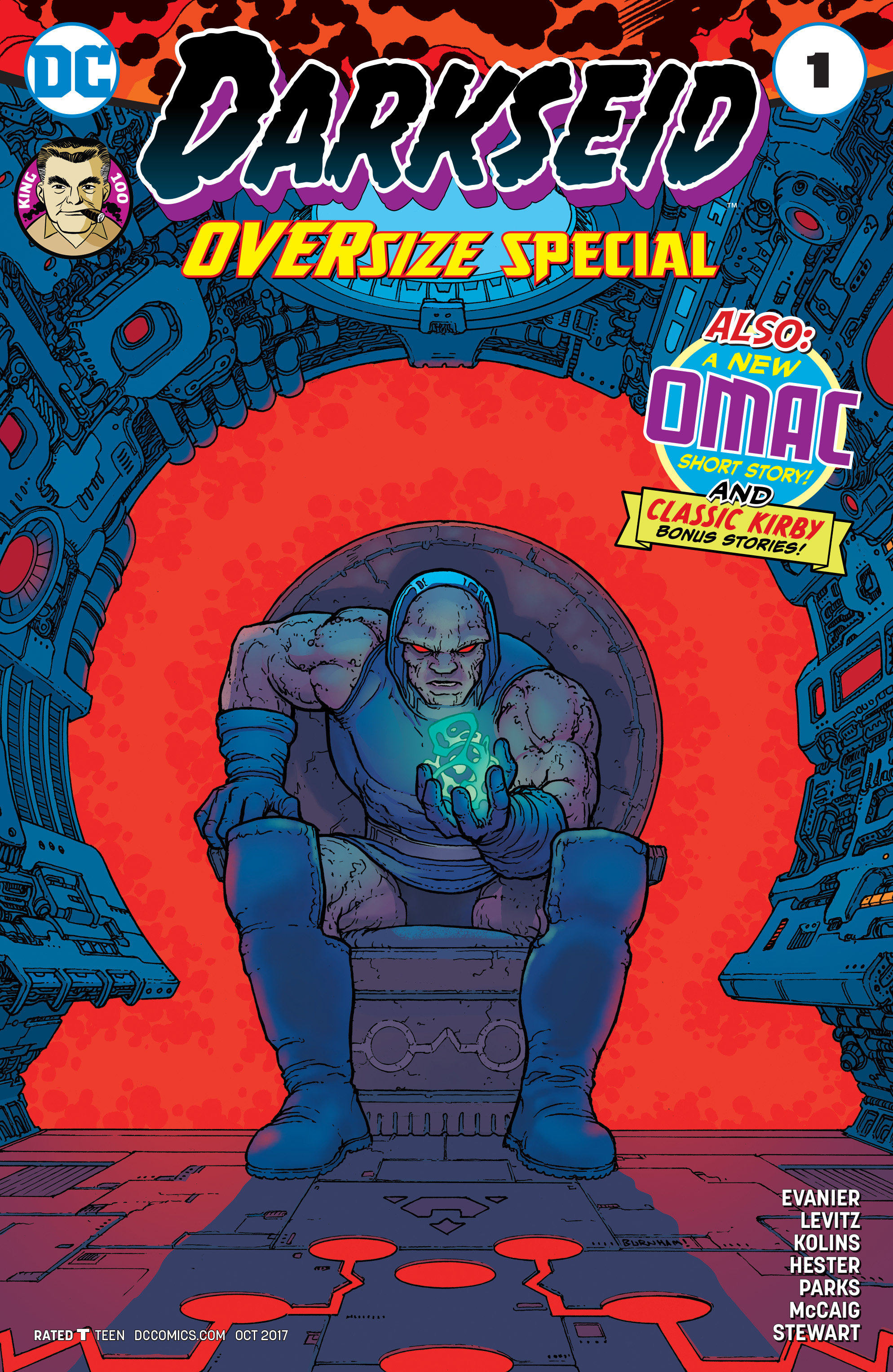 DARKSEID SPECIAL #1 | Picked by Pat, Colin, and Adam
(W) Mark Evanier, Paul Levitz (A) Scott Kolins (CA) Chris Burnham
Mark Evanier, longtime Kirby associate and biographer (Kirby: King of Comics), tells a tale starring one of Jack's greatest villains. The latest daring escape from the orphanage of Granny Goodness leaves an infuriated Darkseid determined to capture and punish the escapees. The Lord of Apokolips puts his best hunter on the case, but one of Granny's students is unlike anyone he's encountered before. Plus, an untold tale of Omac by Paul Levitz and Phil Hester.
This issue also includes the stories "The All-Seeing Eye," from TALES OF THE UNEXPECTED #12, with art by Jack Kirby, and "Raid from Apokolips," from FOREVER PEOPLE #6, written and pencilled by Jack Kirby.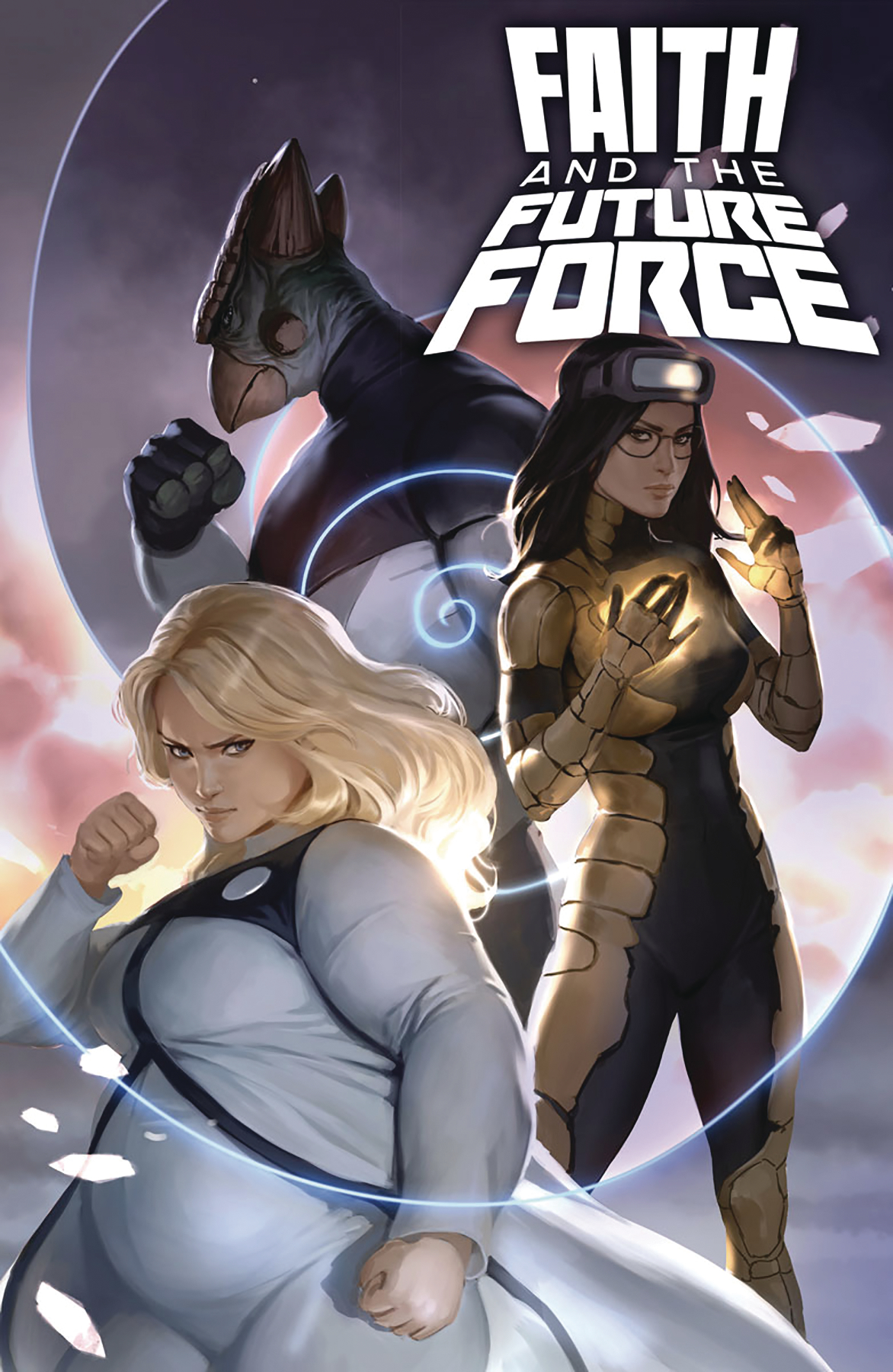 FAITH AND THE FUTURE FORCE #2 | Picked by Josh
(W) Jody Houser (A) Barry Kitson (CA) Jelena Kevic Djurdjevic
Valiant's blockbuster summer event soars into the time stream!
Faith Herbert and Neela Sethi, Timewalker's first attempt at saving time from being unwritten has failed...which means it's time to rewind the clocks and start all over again! But this time, Faith is taking a new approach with a whole new team of heroes to help save the day! But will these new recruits be the key to saving all of time from a calculating A.I. foe, or is history doomed to repeat itself with a failure of incalculable proportions?
Try, try again with acclaimed writer Jody Houser (FAITH, Star Wars: Rogue One) and comics legend Barry Kitson (Amazing Spider-Man, FF) as they take Valiant's spectacular epic for the ages from the top, and fly Faith headfirst into her wildest adventure yet!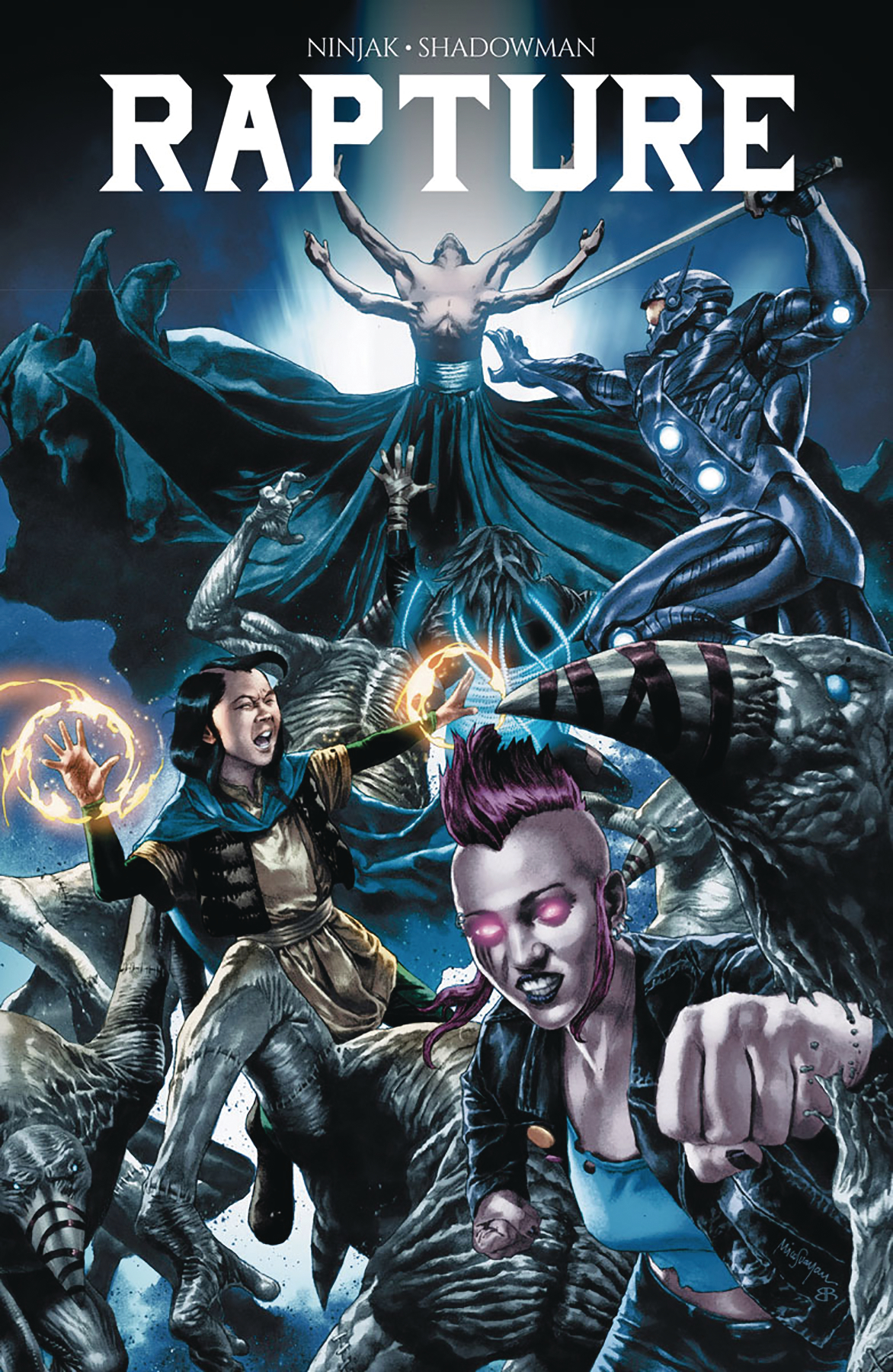 RAPTURE #4 | Picked by Josh
(W) Matt Kindt (A) CAFU (CA) Mico Suayan
Shadowman strikes back!
The final battle for life itself has arrived! As Babel makes its last assault on the heavenly realm beyond the Deadside, a band of Earth's most dangerous heroes - Ninjak, Shadowman, Punk Mambo, and Tama the Geomancer - must halt its eons-old campaign once and for all...or face a global disaster of biblical proportions! Plus, at the center of it all: The undiscovered truth about Shadowman that will change the Valiant Universe forever!
REBELS: THESE FREE & INDEPENDENT STATES #6 | Picked by Pat and Dave
(W) Brian Wood (A) Wilfredo Torres (CA) Matt Taylor
As the "venerated Virginian veteran," George Washington is indisputably the father of our nation. But as a young, brash militiaman in 1753, his recklessness started the French and Indian War. True fact.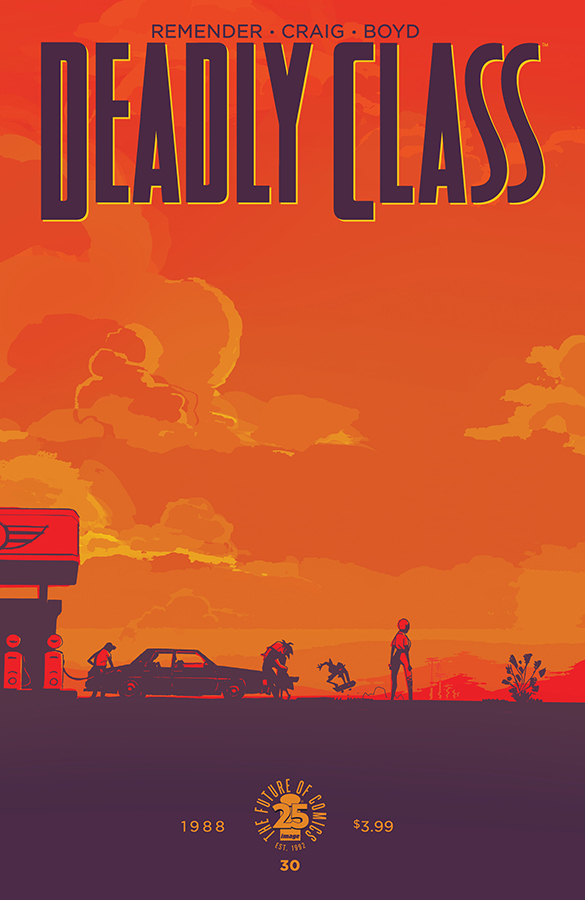 DEADLY CLASS #30 | Picked by Josh
(W) Rick Remender (A/CA) Wesley Craig
A gnarly party gets ruined.
ALL NEW CLASSIC ARCHIE! YOUR PAL ARCHIE #2 | Picked by Dave
(W) Ty Templeton (A) Ty Templeton (A/CA) Dan Parent