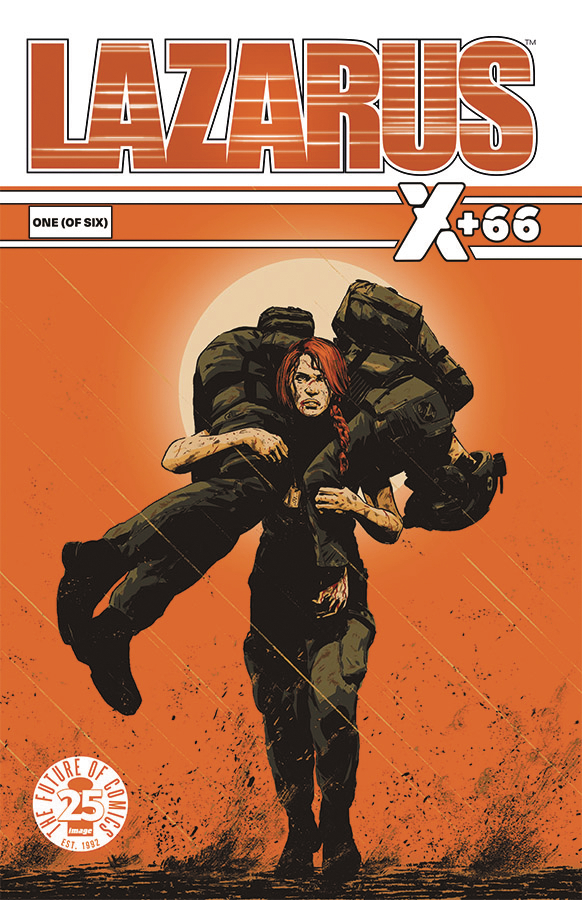 LAZARUS X PLUS 66 #1 (OF 6) | Picked by Josh & Dave
(W) Greg Rucka, Eric Trautmann (A) Steve Lieber (CA) Michael Lark
In the wake of "CULL" and setting the stage for "FRACTURE," the sixth storyline of the critically acclaimed LAZARUS, this series takes us into the year +66 with six separate stories. Casey Solomon has caught the eye of the Lazarus, but gaining the Family's attention can be as much a curse as a blessing. Will Dagger Selection destroy Casey, or will survival mean something worse?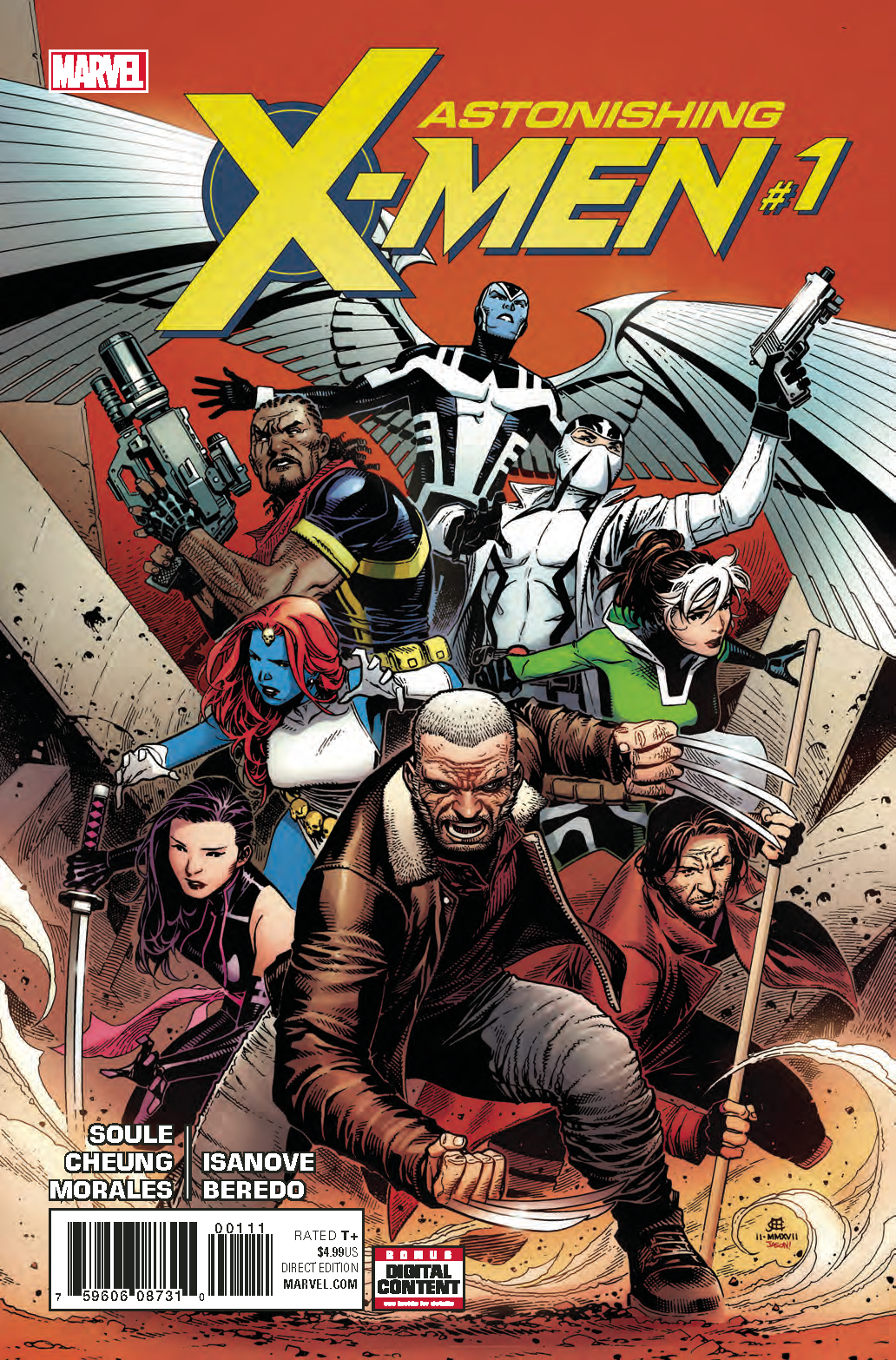 ASTONISHING X-MEN #1 | Picked by Colin
(W) Charles Soule (A/CA) Jim Cheung
ONLY THE X-MEN CAN SAVE US!
An ancient evil is attacking the world's most powerful minds. It will have them by the time you finish this sentence, and a moment later, it will have us all. A band of X-MEN discovers the truth behind the threat, but there is no time left. PSYLOCKE, OLD MAN LOGAN, BISHOP, ARCHANGEL, FANTOMEX, ROGUE and GAMBIT will attempt to save a world that hates and fears them. Why? BECAUSE THEY ARE THE X-MEN.
From blockbuster writer CHARLES SOULE and joined by a roster of superstar artists beginning with JIM CHEUNG. ASTONISHING X-MEN. It's the X-book you need.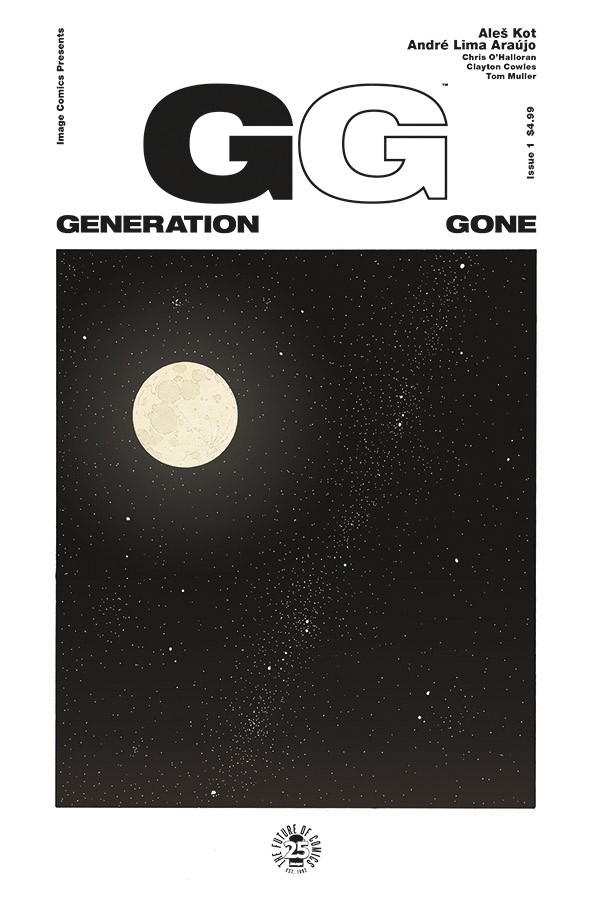 GENERATION GONE #1 | Picked by Colin
(W) Ales Kot, Andre Araujo (A/CA) Andre Araujo
America, 2020. Three young hackers with nothing to lose. A secretive scientist with a plan. One final job.
What happens when you're poor, angry, and get superpowers you never asked for? Skins + Unbreakable = GENERATION GONE, sort of- if you also include multiple trips to the sun, weird black goo, a breakup fight inside a nuclear factory, love, hate, anger, loss...and survival. GENERATION GONE is for every kid struggling out there. It's about what it means to be young in the USA, 2017.
SISTERS OF SORROW #1 | Picked by Colin
(W) Kurt Sutter, Courtney Alameda (A) Hyeonjin Kim (CA) Jae Lee, Andre De Freitas
Kurt Sutter (Sons of Anarchy, Mayans MC) brings this all-new original tale of revenge and recovery to comics with novelist Courtney Alameda (Shutter) and breakthrough artist Hyeonjin Kim.
By day, Dominique, Greta, Misha, and Sarah run a nonprofit women's shelter. At night, they each don a nun's habit and move through Los Angeles hunting down violent abusers who have escaped justice.
Their increasingly public vigilantism has earned them the nickname Sisters of Sorrow, and has drawn the ire of L.A.'s notorious anti-crime task force.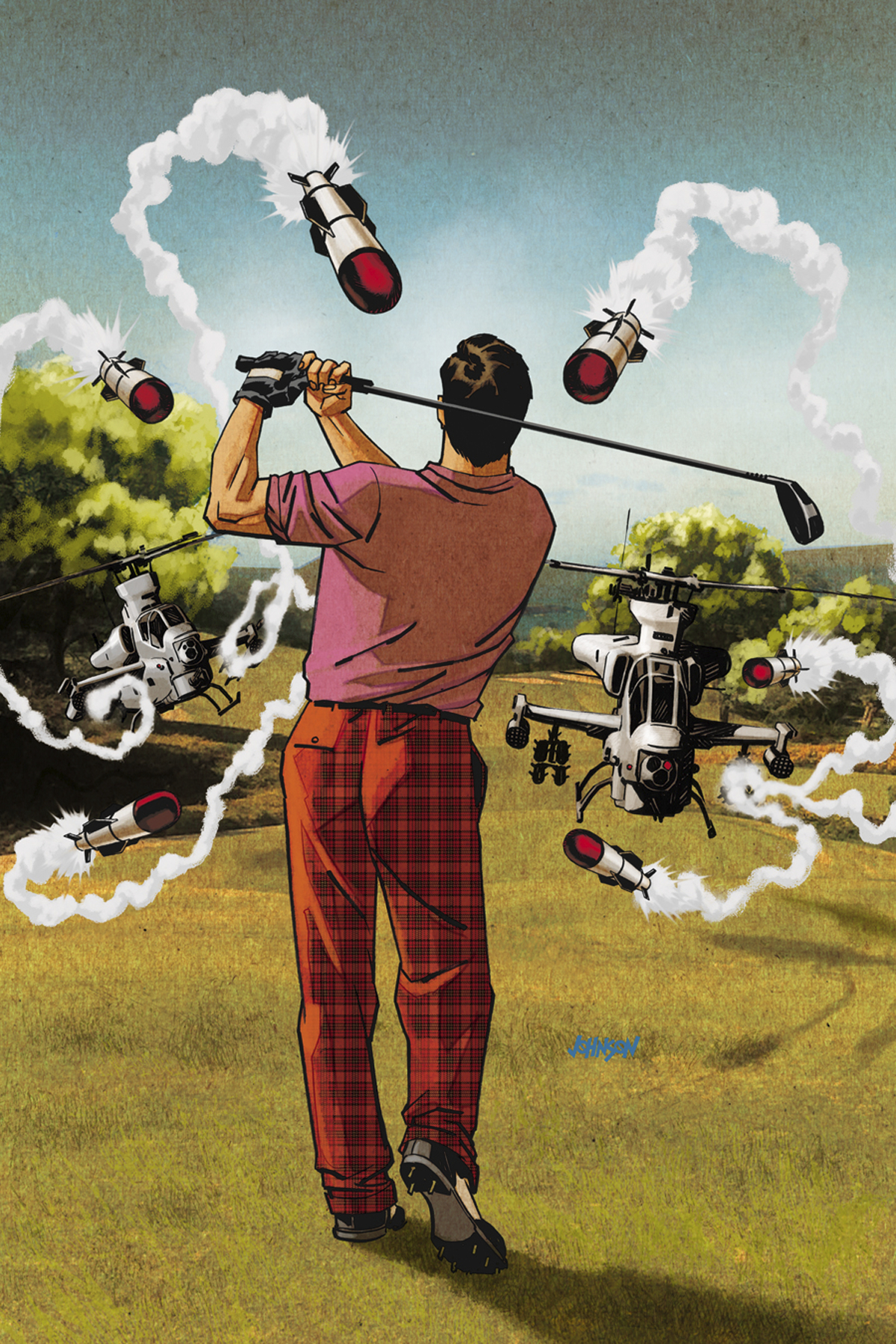 JIMMYS BASTARDS #2 | Picked by Dave
(W) Garth Ennis (A) Russell Braun (CA) Dave Johnson
Helicopter gunships and golf don't mix, as Jimmy finds himself proving when a quick nine holes turns into Apocalypse Now. But Nancy, who is assigned to watch over Jimmy, is not convinced that his opponents are quite what they seem - and with the real enemy still lurking in the background, our heroes find themselves investigating a conspiracy of unthinkable proportions. If only Jimmy wouldn't keep shagging everything in a skirt, the world might still be in with a chance...
From the creator and writer of Preacher and The Boys comes the brand-new series that HAD to be told at AfterShock Comics.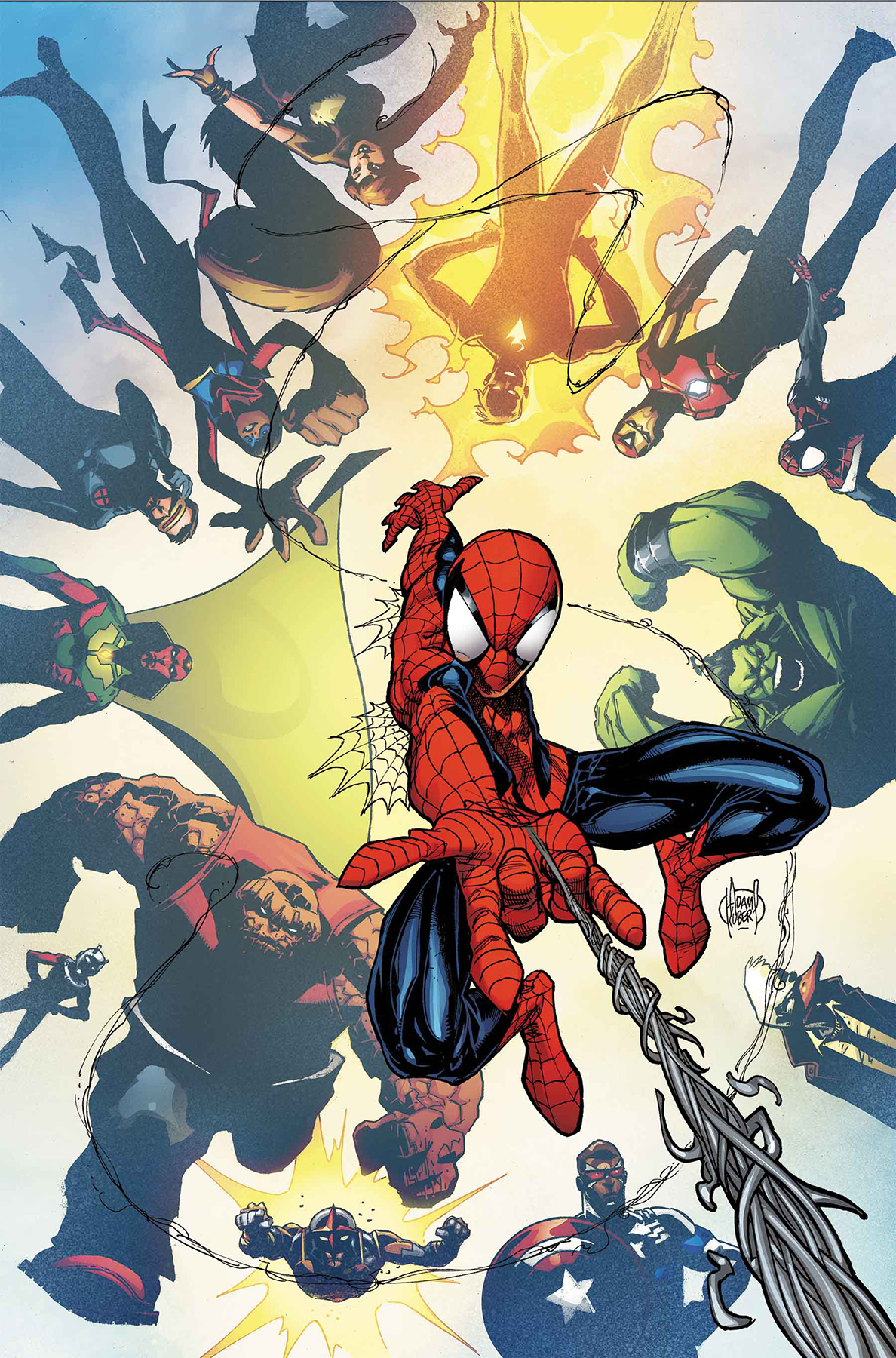 PETER PARKER SPECTACULAR SPIDER-MAN #2 | Picked by Adam
(W) Chip Zdarsky (A/CA) Adam Kubert
• A tech-crime ring is tightening around Spider-Man.
•  If Ironheart will stop beating him up, she may be able to help him zero in on the source.
•  And who is the S.H.I.E.L.D. agent showing up at Peter's door with more info on Spidey than anyone should have?
BRITANNIA: WE WHO ARE ABOUT TO DIE #4 | Picked by Adam & Josh
(W) Peter Milligan (A) Juan Jose Ryp, Roberto de la Torre, Ryan Lee (CA) David Mack
Death and the deity!
The horrifying truth behind Rome's grisly string of murders has finally come to light... but will Antonius Axia and his mysterious new partner - the gladiator Achillia - be able to stomach it? It's a race against the clock to stop a serial killer - who may very well be the vengeful spirit of Apollo himself - before it strikes again! But should Antonius and Achillia fail in their mission, they'll condemn not only Rome...but those Antonius holds dear as well.
Visionary creators Peter Milligan (Shade, the Changing Man) and Juan José Ryp (Britannia) bring the latest case for history's first detective to a chilling close... and forever alter the history of civilization itself!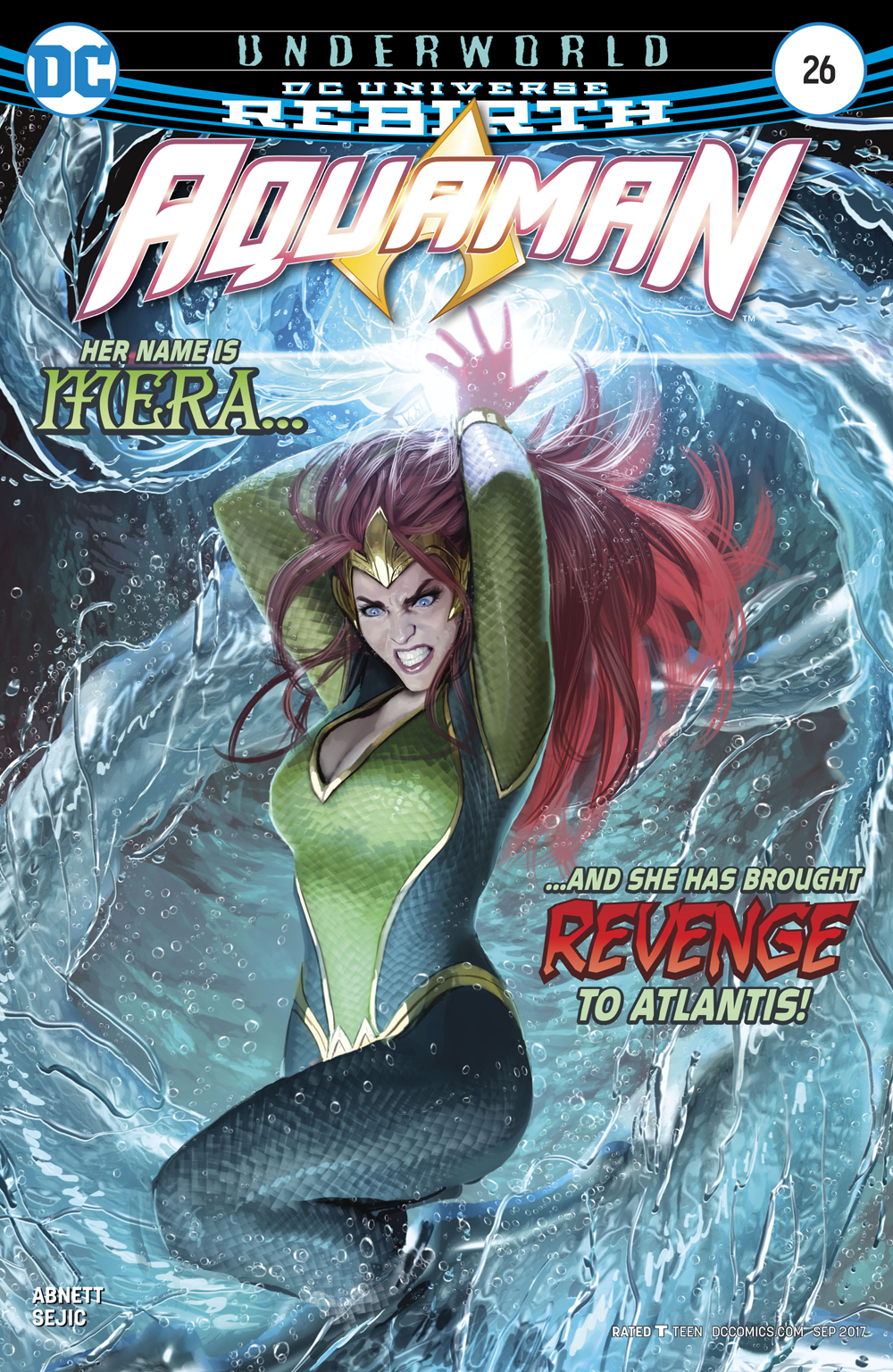 AQUAMAN #26 | Picked by Josh
(W) Dan Abnett (A/CA) Stjepan Sejic
"UNDERWORLD" part two! Enraged by rumors of Arthur's survival in the slums of Atlantis, the ruthless King Rath orders the use of ancient Atlantean techno-magic to track down the Aquaman at all costs! But the ex-king Arthur can't hide for long when his fate collides with that of a mysterious young woman on the run from Rath's own secret police. Her name: Dolphin.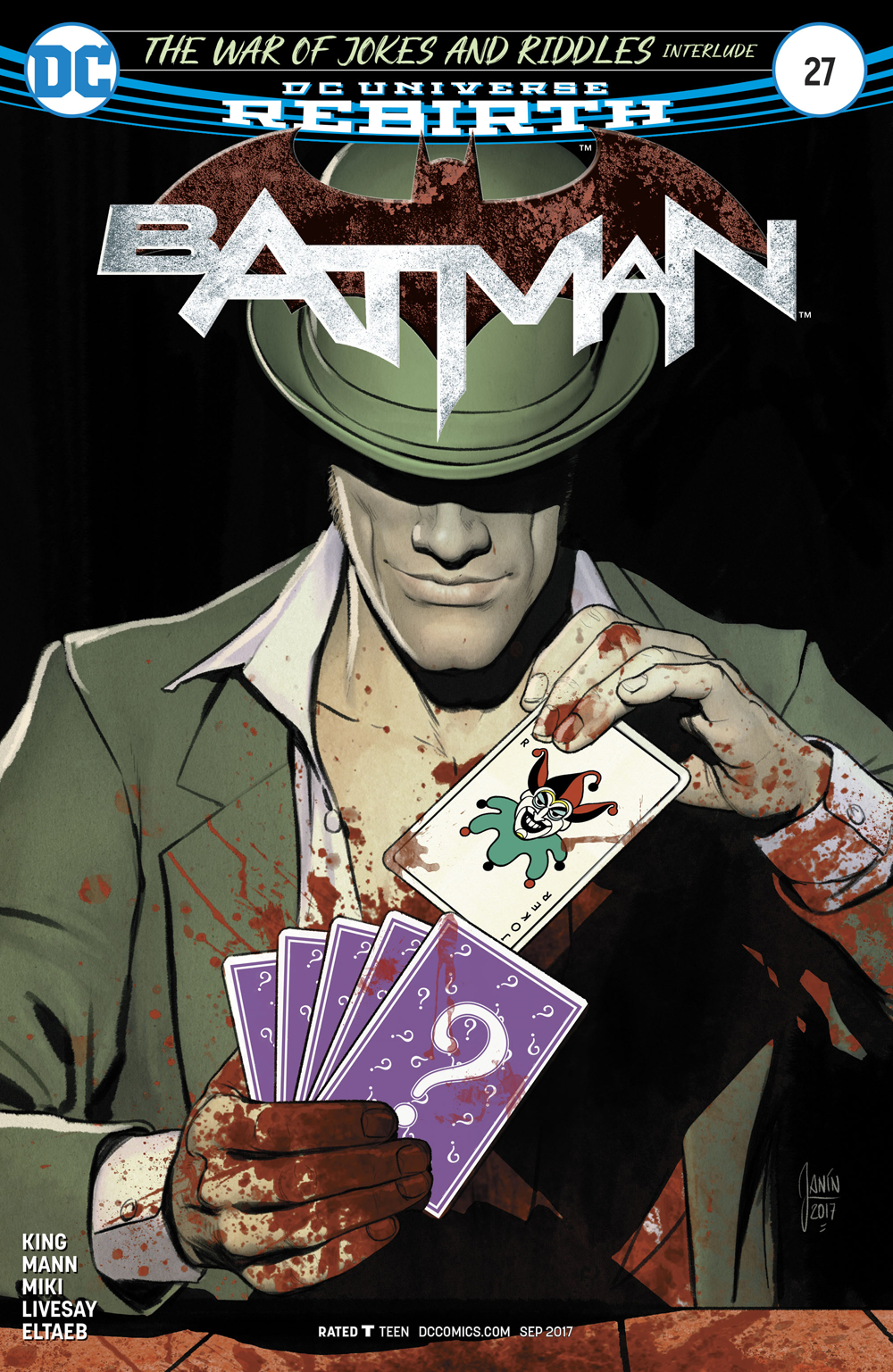 BATMAN #27 | Picked by Pat
(W) Tom King (A/CA) Davide Gianfelice
"THE WAR OF THE JOKES AND RIDDLES" part three! The war has spread to every corner of Gotham City, and while Batman battles back the forces of Joker and Riddler, an unlikely criminal becomes the pivotal key to its potential resolution... but it could cost him everything.
SUPERMAN #27 | Picked by Pat
(W) Peter J. Tomasi, Patrick Gleason (A) Scott Godlewski (CA) Lee Weeks
This issue now features "ROAD TRIP" part one! It's been an emotional and physical rollercoaster for Superman, Lois, and Jon: the Eradicator, Dinosaur Island, Frankenstein and the Bride, Multiversity, Reborn and Black Dawn-a barrage of terror and horror! What does the family need right now? Yep, you got it...a vacation!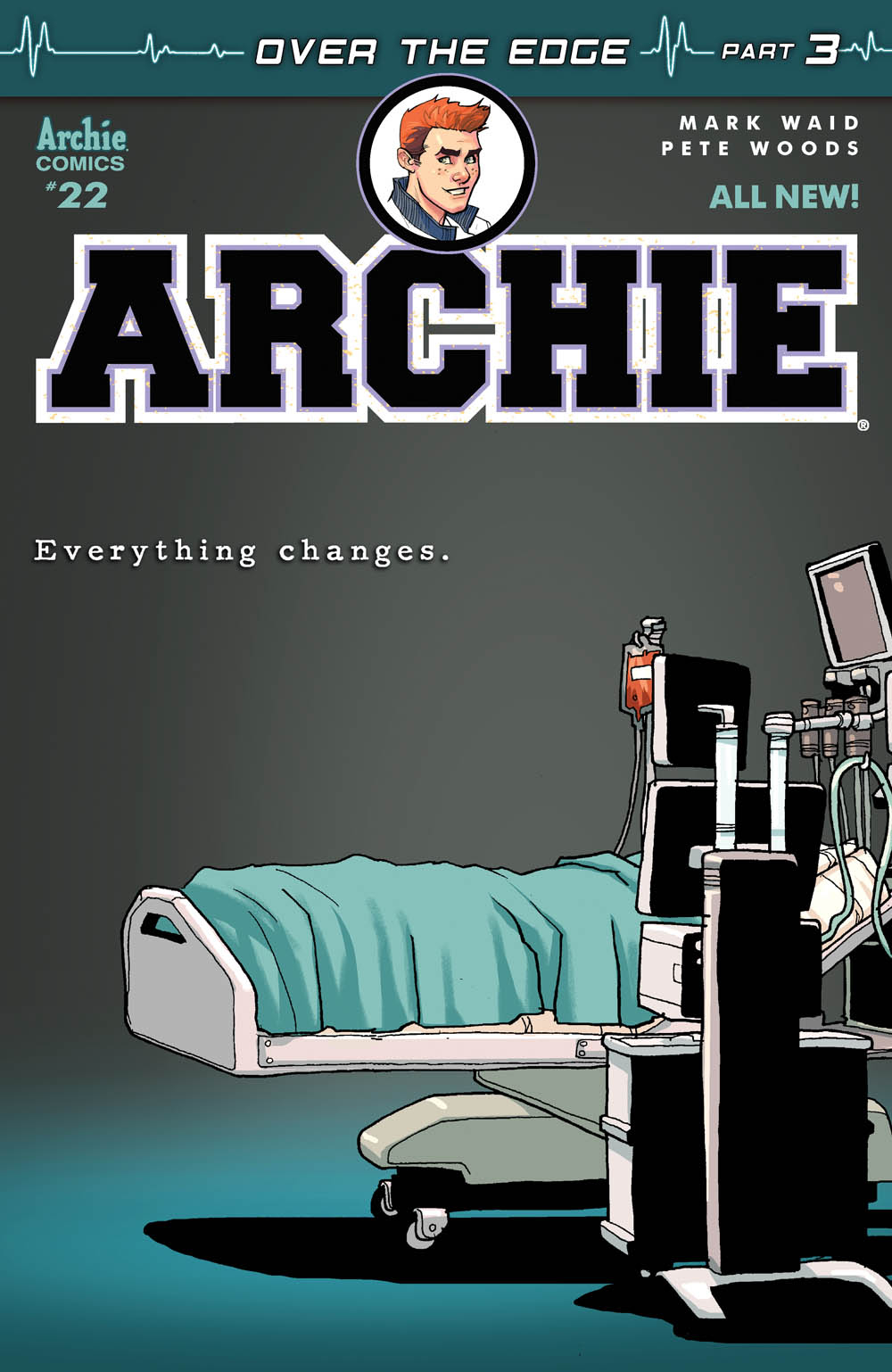 ARCHIE #22 | Picked by Dave
(W) Mark Waid (A/CA) Pete Woods
The end has come for one of Riverdale's most beloved residents. This is one you're going to want to buy, keep, and re-read over the years, because we promise it will never leave you.