ATTENTION: Due to the July 4th holiday, we won't be receiving our weekly shipment until Wednesday. Because of this, there will be a delay in pulling everyone's books and placing the new books on the shelves. If you normally stop down in the morning / early afternoon, please expect possible delays in getting your new books.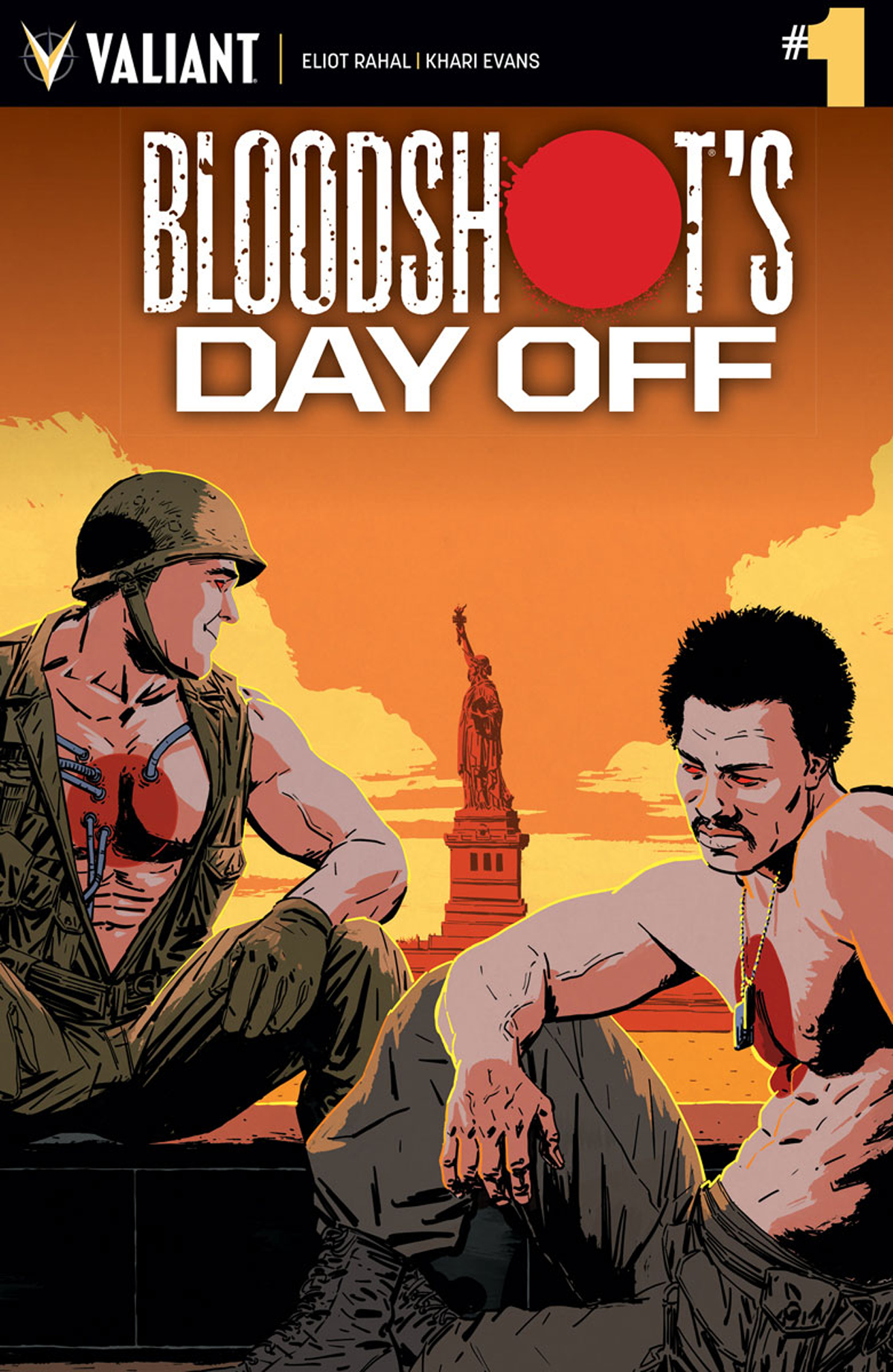 BLOODSHOTS DAY OFF #1 | Picked by Josh, Pat, & Dave
(W) Eliot Rahal (A) Khari Evans (CA) Kano
Even killing machines need a day off!
For the first time in over 30 years, two nanite-enhanced soldiers once controlled Project Rising Spirit - codenames: "Tank Man" and "Viet Man" - have finally earned their freedom and some government-sanctioned downtime, courtesy of Uncle Sam. After enduring a lifetime of war, blood, and fore, all these two semi-retired commandos want is a little vacation. But how long can this pair of highly trained tourists unwind and enjoy the sights of New York City... before they find trouble in the city that never sleeps?
Leave the selfie stick at home as rising star Eliot Rahal (Divinity III: Escape from Gulag 396, The Doorman) and Harvey Awardnominated artist Khari Evans (Harbinger, Harley Quinn) give these
old soldiers the danger-filled day off they deserve...and celebrate Bloodshot's silver anniversary with an action-packed tribute to the original BLOODSHOT #12!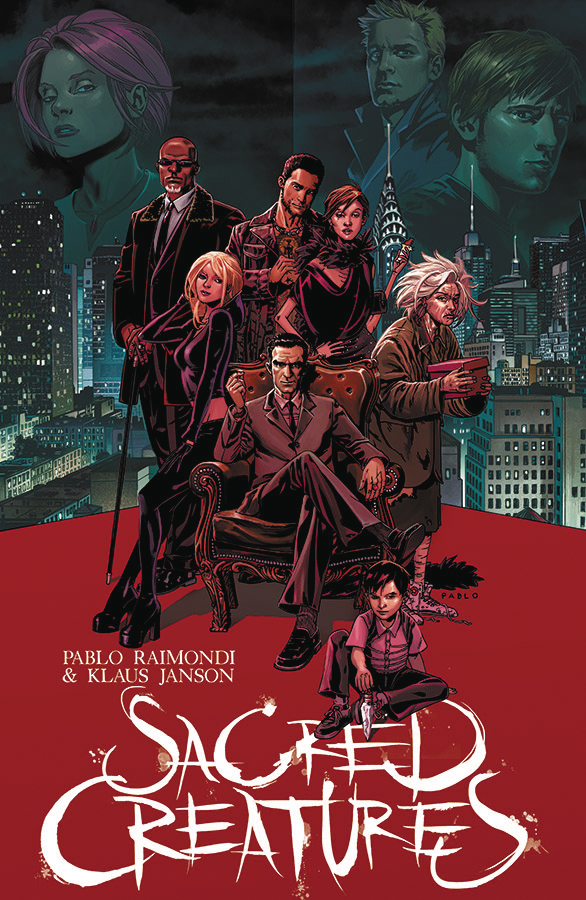 SACRED CREATURES #1 | Picked by Colin
(W) Pablo Raimondi, Klaus Janson (A/CA) Pablo Raimondi
When the supernatural forces maintaining the fragile balance of power in this world start to unravel, Josh Miller, a young college grad and expecting father, is caught in the middle of a vast conspiracy threatening to tear apart the foundations of humanity as we know it. As myth and reality collide, Josh finds himself on the frontline of a battle against an enemy dating back to the beginning of time itself.
Comic legends KLAUS JANSON (Daredevil, Dark Knight Returns) and PABLO RAIMONDI (X-Factor, Book of Doom) proudly present SACRED CREATURES, their first-ever creator-owned series, with a monster-sized first issue featuring 66 pages of color art!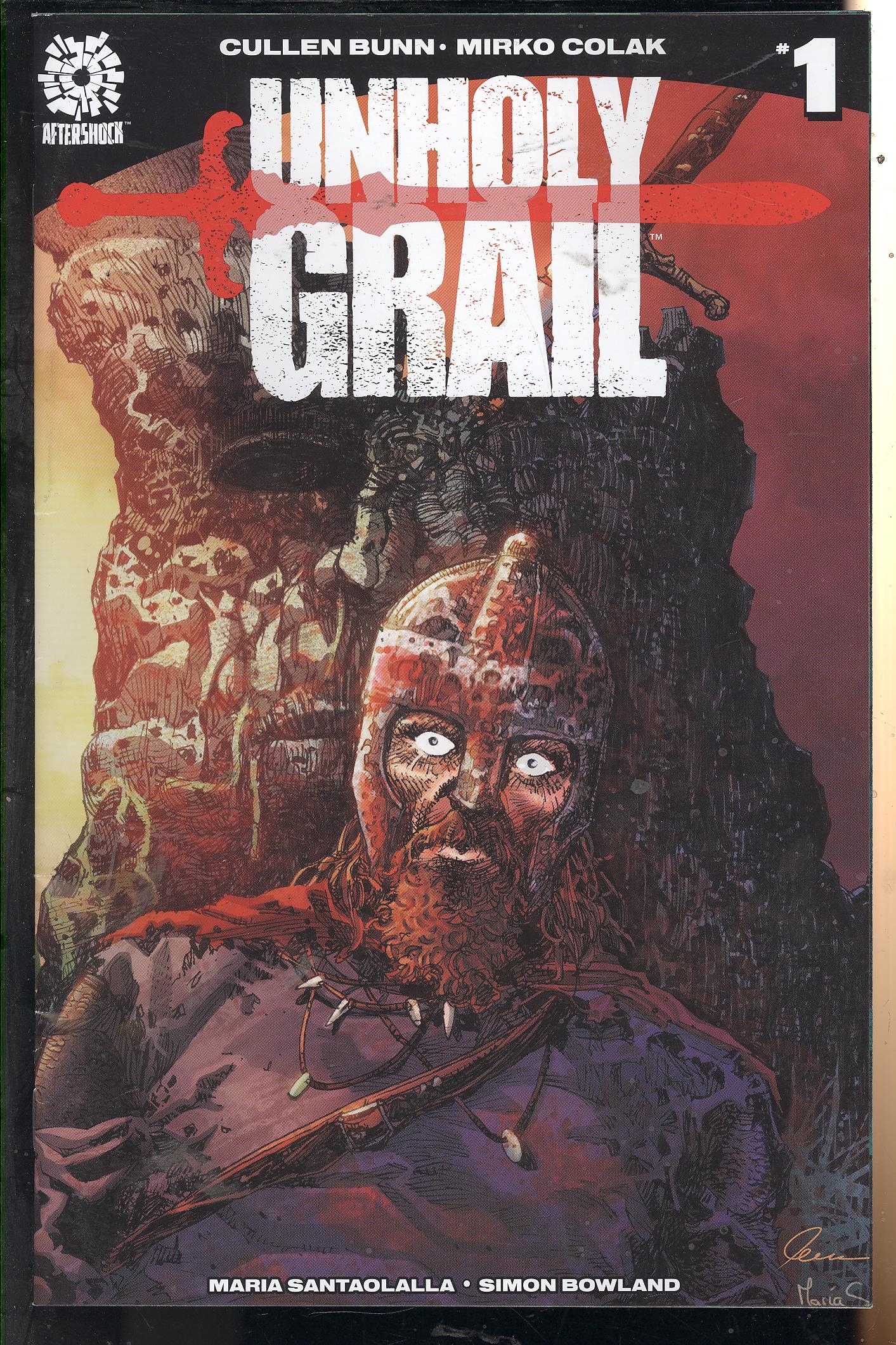 UNHOLY GRAIL #1 | Picked by Colin & Dave
(W) Cullen Bunn (A/CA) Mirko Colak
Arthur Pendragon was the king of all Britain. His story is legendary. Merlin. The Lady of the Lake. Excalibur. Camelot. The Knights of the Round Table. But these stories are bright lies painted over the truth. Here is presented the gospel of Arthur's bloody rise to power and his unholy reign. The legend of King Arthur is not the stuff of legends, but the fuel of nightmares.
As Arthur descends into darkness, is there any lingering hope that he still might do something good?
From writer Cullen Bunn (Uncanny X-Men, Deadpool) and artist Mirko Colak (Punisher) comes a Lovecraftian take on the Arthurian legend that HAD to be told at AfterShock Comics.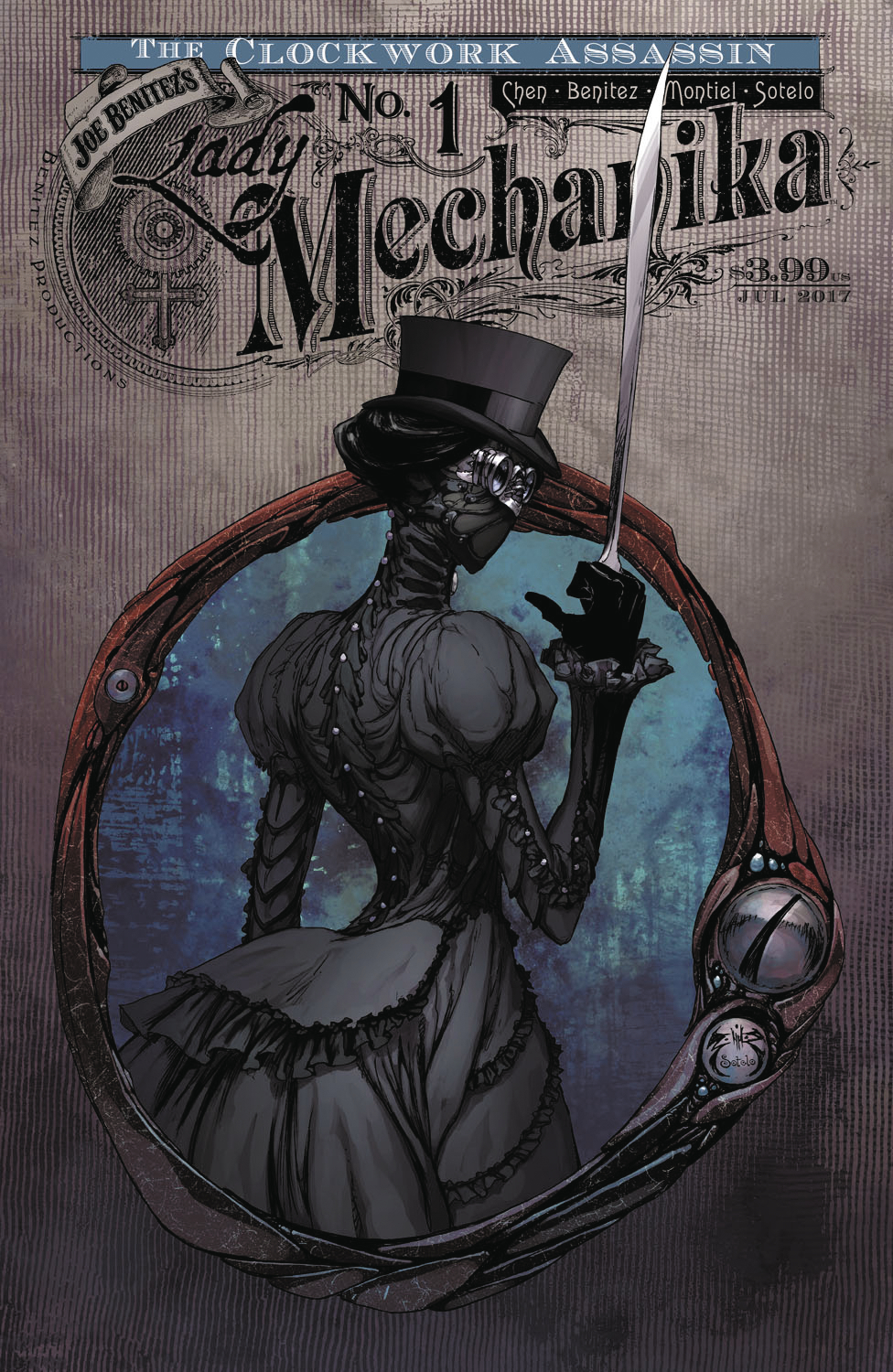 LADY MECHANIKA: CLOCKWORK ASSASSIN #1 (of 3) | Picked by Colin
(W) Joe Benitez, M. M. Chen (A) Martin Montiel (A/CA) Joe Benitez
The murder of a former colleague forces Lewis to confront the ghosts of his past. But will the incidents in the present haunt his future forever - as well as Lady Mechanika's? A brand new three-issue mini-series!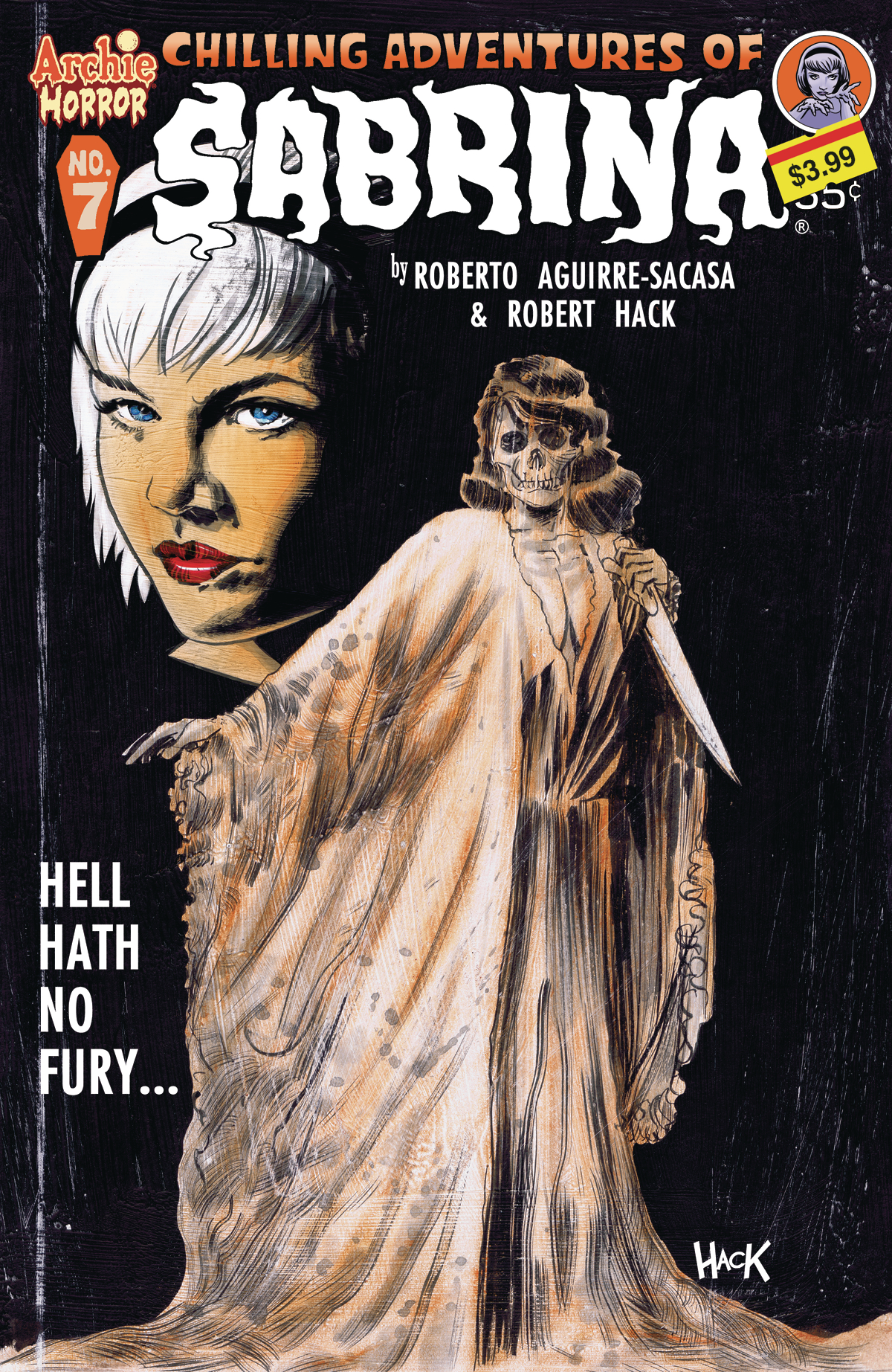 SABRINA #7 | Picked by Pat, Adam, & Dave
(W) Roberto Aguirre Sacasa (A/CA) Robert Hack
The horror adventures of Sabrina return! Learn the haunting back story of Sabrina's father, Edward Spellman.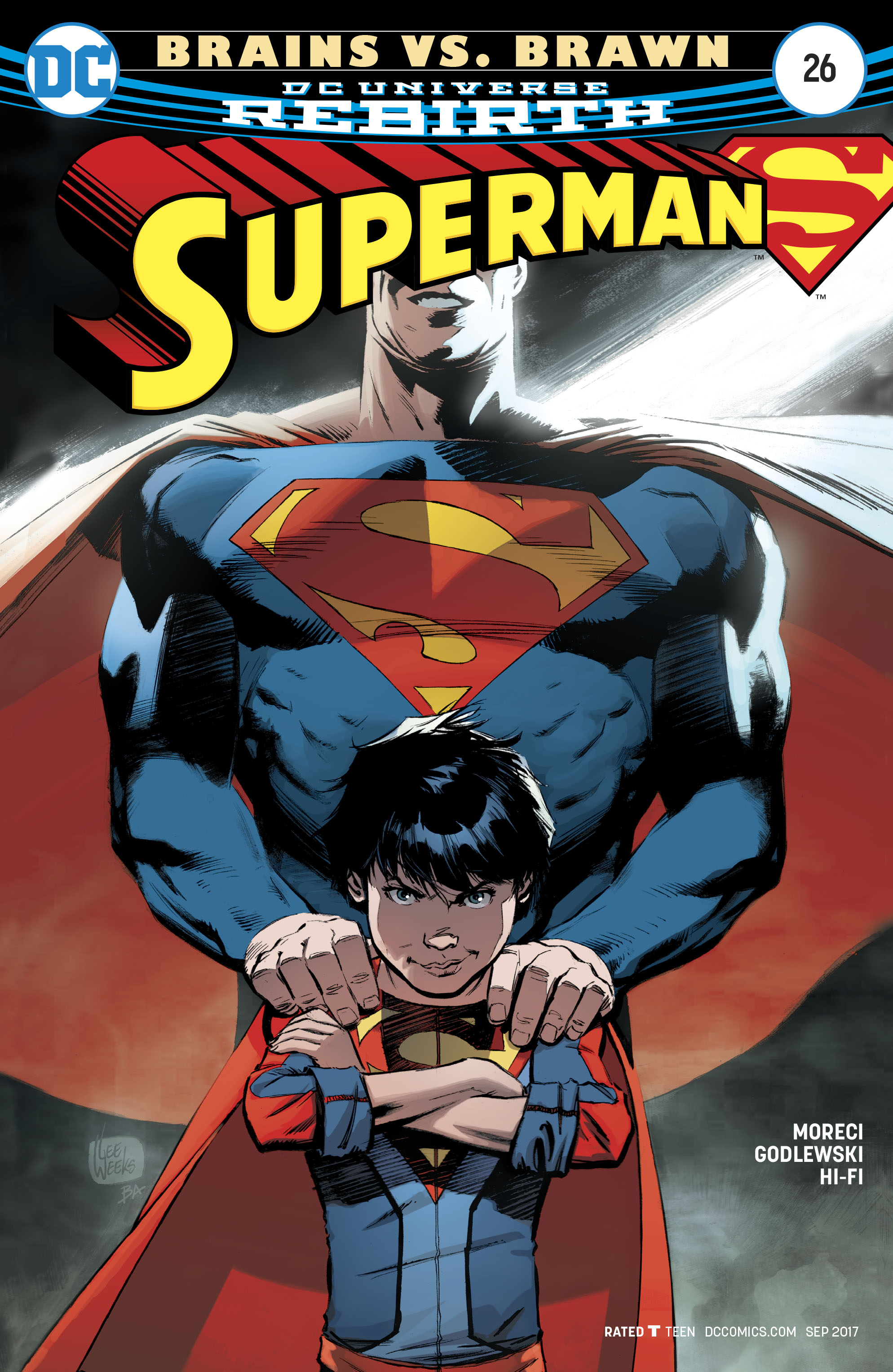 SUPERMAN #26 | Picked by Adam
(W) Michael Moreci (A) Scott Godlewski (CA) Lee Weeks
Superman and Superboy's teamwork is off and Clark is at a loss for how to fix it. Maybe an old trick Pa pulled when Clark was a boy might help get the father-son team get back on the right track!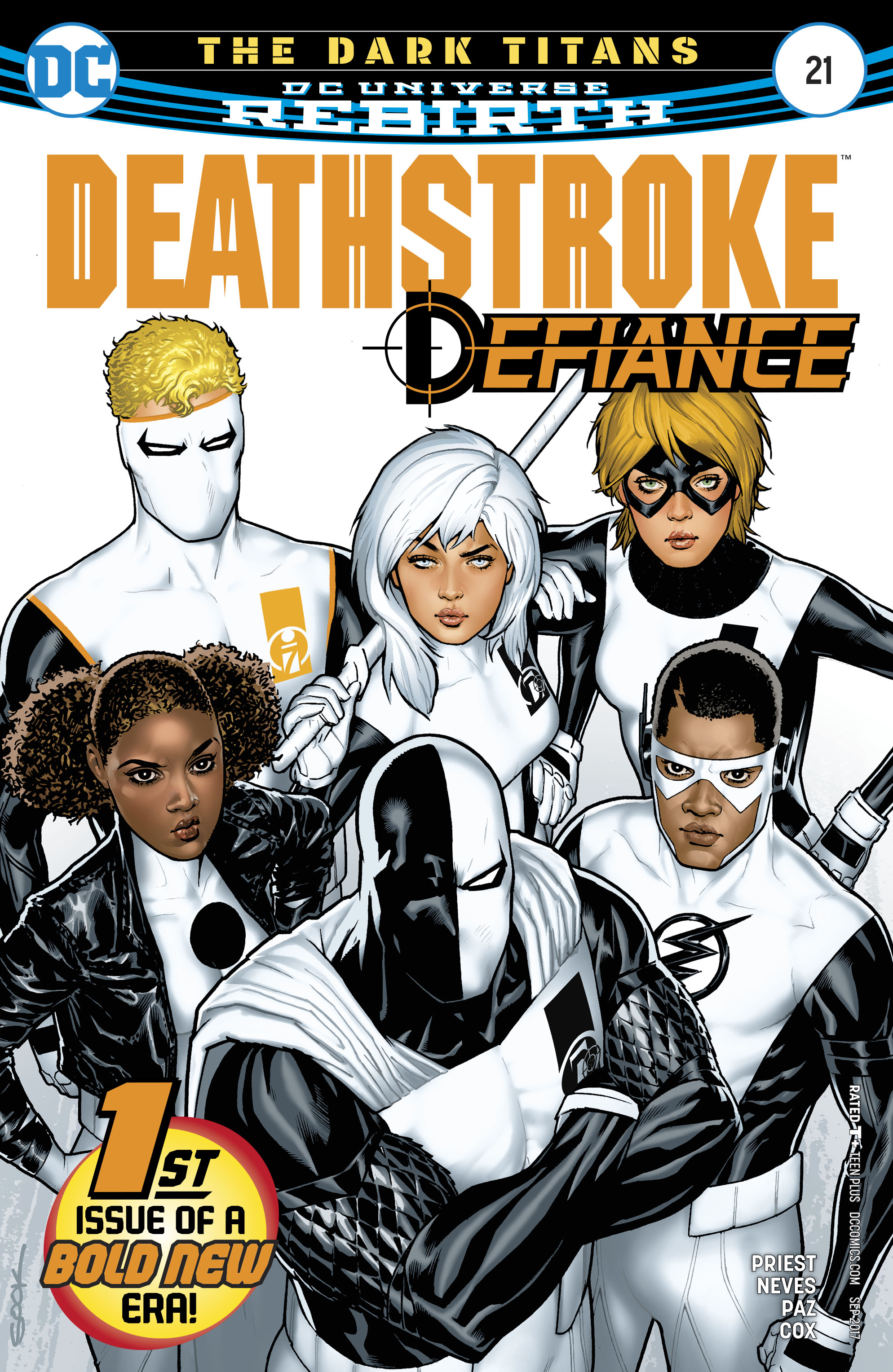 DEATHSTROKE #21 | Picked by Josh
(W) Christopher Priest (A) Diogenes Neves (CA) Ryan Sook
"DEFIANCE" part one! A new day has dawned for Deathstroke. Having emerged from the Speed Force a changed man, Slade Wilson takes aim at living a better life - a life in service of justice. But when the world refuses to accept the new Deathstroke, Slade recruits a group of young heroes to join him including including former Teen Titans, Kid Flash and Power Girl, his children, Rose and Jericho, and the bombastic Terra! But has Slade truly shed his villainous past? And what other shadowy forces are working against him? Find out as Deathstroke's bold new direction begins here!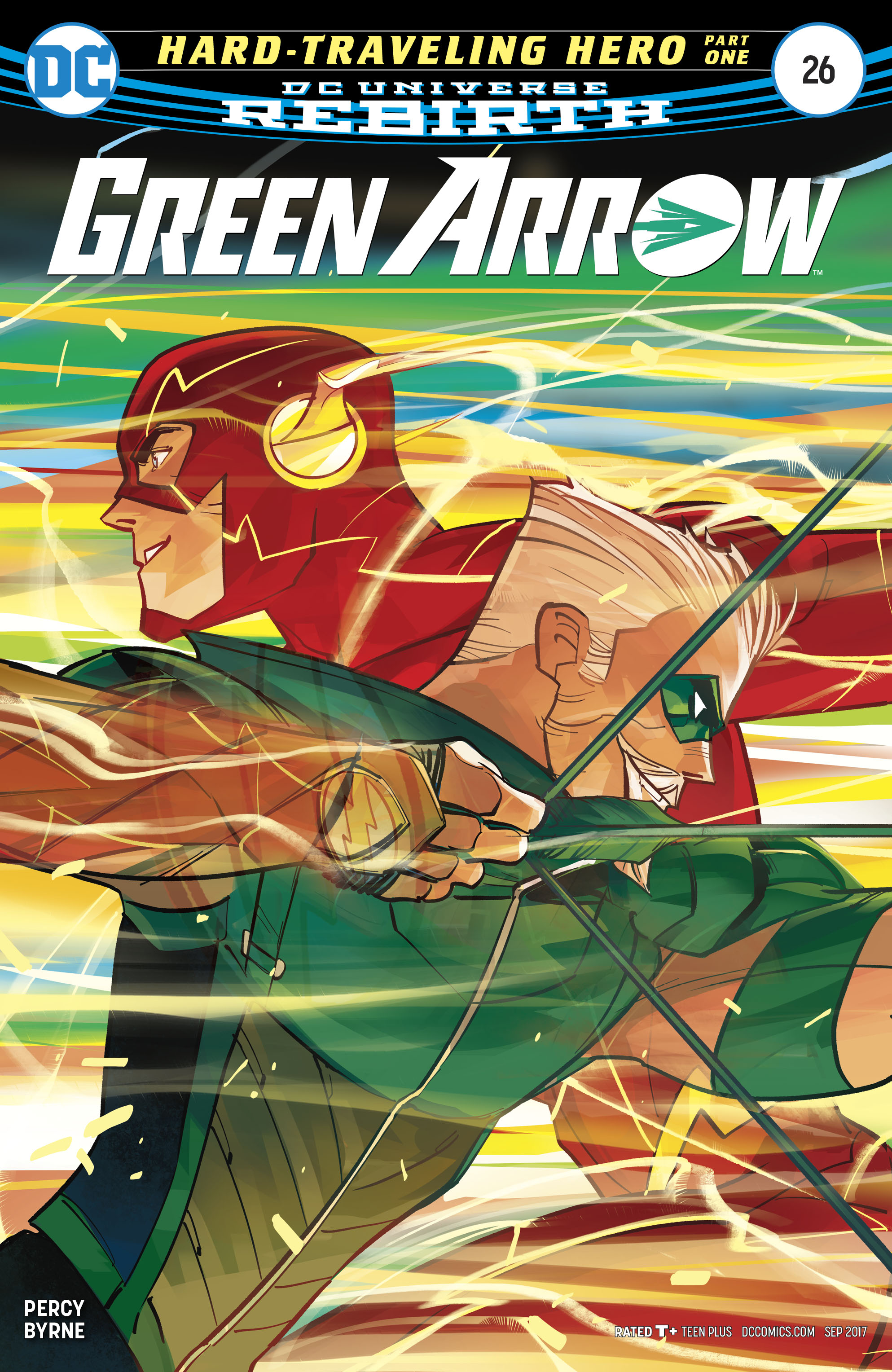 GREEN ARROW #26 | Picked by Josh
(W) Ben Percy (A) Stephen Byrne (CA) Otto Schmidt
"HARD TRAVELING HERO" part one! Unwilling to let another city suffer the same fate as Seattle, Green Arrow kicks off a new quest to hunt down the Ninth Circle across America! To stop disaster before it can happen, the (in)famously hot-headed Oliver Queen must mend fences with those he's alienated in the past, starting with THE FLASH! The second epic year of GREEN ARROW REBIRTH begins here!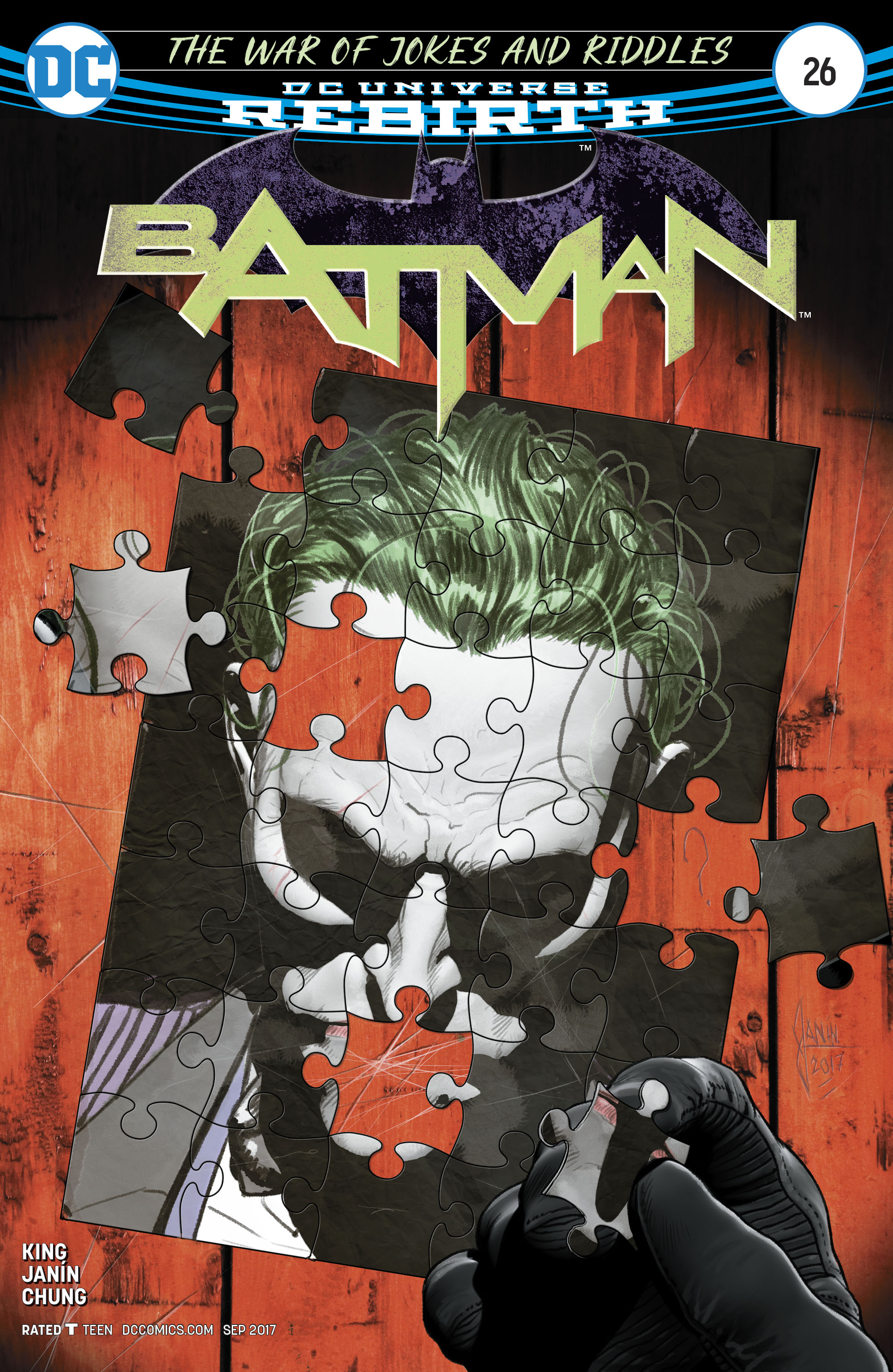 BATMAN #26 | Picked by Adam
(W) Tom King (A/CA) Mikel Janin
"THE WAR OF JOKES AND RIDDLES" part two! The Riddler and The Joker escalate their bloody feud, and the villains of Gotham City are forced to choose sides or be caught in the crossfire! It's up to Batman to push himself to the limit and keep innocent citizens out of harm's way.
LETTER 44 #34 | Picked by Pat
(W) Charles Soule (A/CA) Alberto Jimenez Alburquerque
THE END IS HERE. The second of three final installments that will bring the award-winning series to a close.