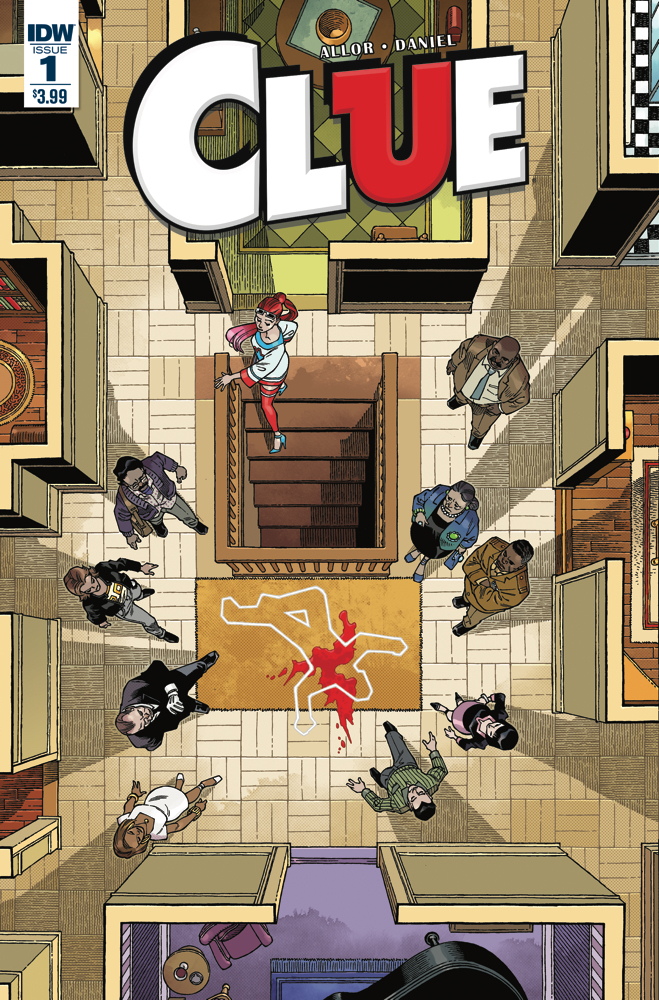 CLUE #1 | Picked by Colin & Dave
(W) Paul Allor (A) Nelson Daniel (CA) Gabriel Rodriguez
When the mysterious Mr. Boddy turns up dead at his own dinner party, everyone's a suspect! Miss Scarlett, Colonel Mustard, Mrs. Peacock, Professor Plum-all the familiar faces from the famous board game are back, with a couple new twists. But will Boddy's Body be the last to fall, or is it just the beginning? Follow the clues and solve the mystery in IDW's new CLUE series!
•  A NEW TAKE ON THE CLASSIC DETECTIVE GAME-WITH NEW DESIGNS BY ARTIST NELSON DANIEL UPDATING ALL THE CLASSIC CHARACTERS!
•  Featuring three alternate endings! To help you get a clue, we've hidden multiple endings to this first issue across the regular and subscription variants that will help you solve the case!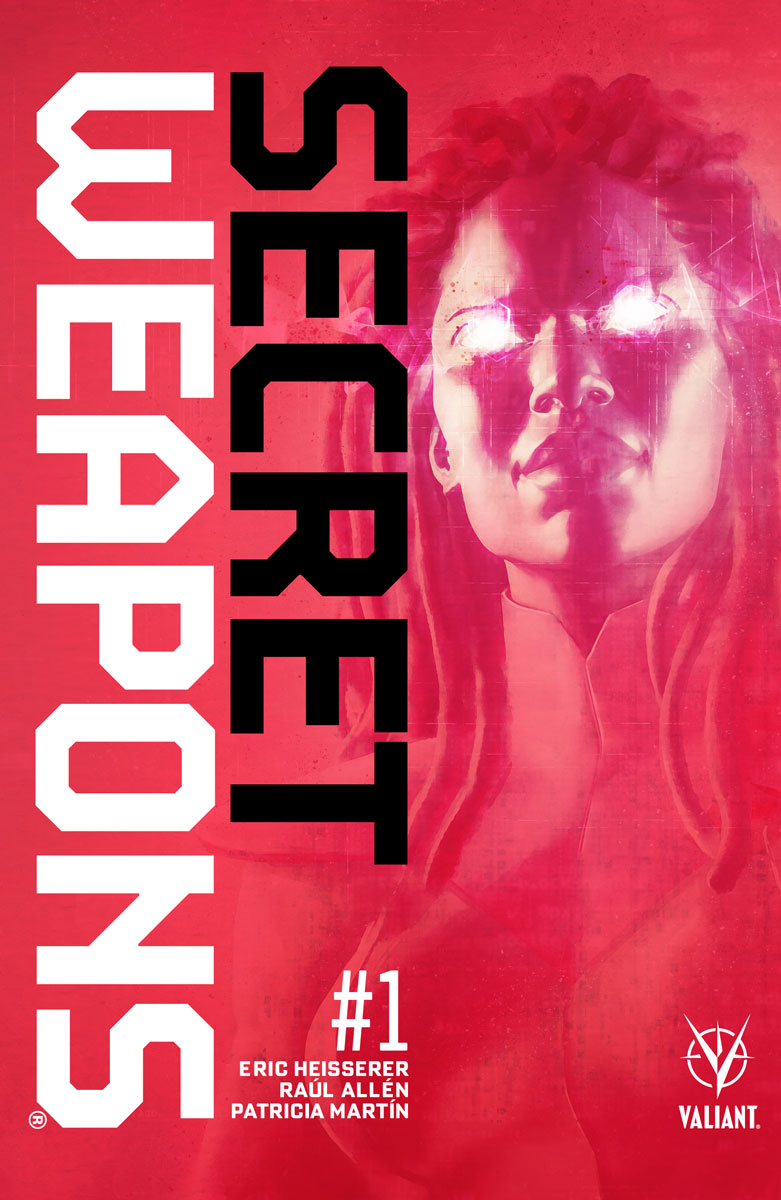 SECRET WEAPONS #1 | Picked by Josh
(W) Eric Heisserer (A/CA) Raul Allen
Academy Award-nominated screenwriter Eric Heisserer (Arrival) joins Harvey Award-nominated artist Raúl Allén (Wrath of the Eternal Warrior) for Valiant's next prestige format limited series, starring Livewire and an extraordinary new team of heroes! The government has dispatched Amanda McKee - the technopath codenamed Livewire - to investigate the ruins of a secret facility formerly run by Toyo Harada, the most powerful telepath on Earth and her former mentor. In his quest for world betterment at any cost, Harada sought out and activated many potential psiots like himself. Those who survived, but whose powers he deemed to have no value to his cause, were hidden away at this installation. But Livewire, having studied Harada's greatest strengths and learned his deepest weaknesses, senses opportunity where he once saw failure. A young girl who can talk to birds... A boy who can make inanimate objects gently glow... To others, these are expensive failures. But, to Livewire, they are secret weapons...in need of a leader. Now, as a mechanized killer called Rexo seeks to draw them out, Livewire and her new team of cadets will be forced to put their powers into action...in ways they never could have imagined...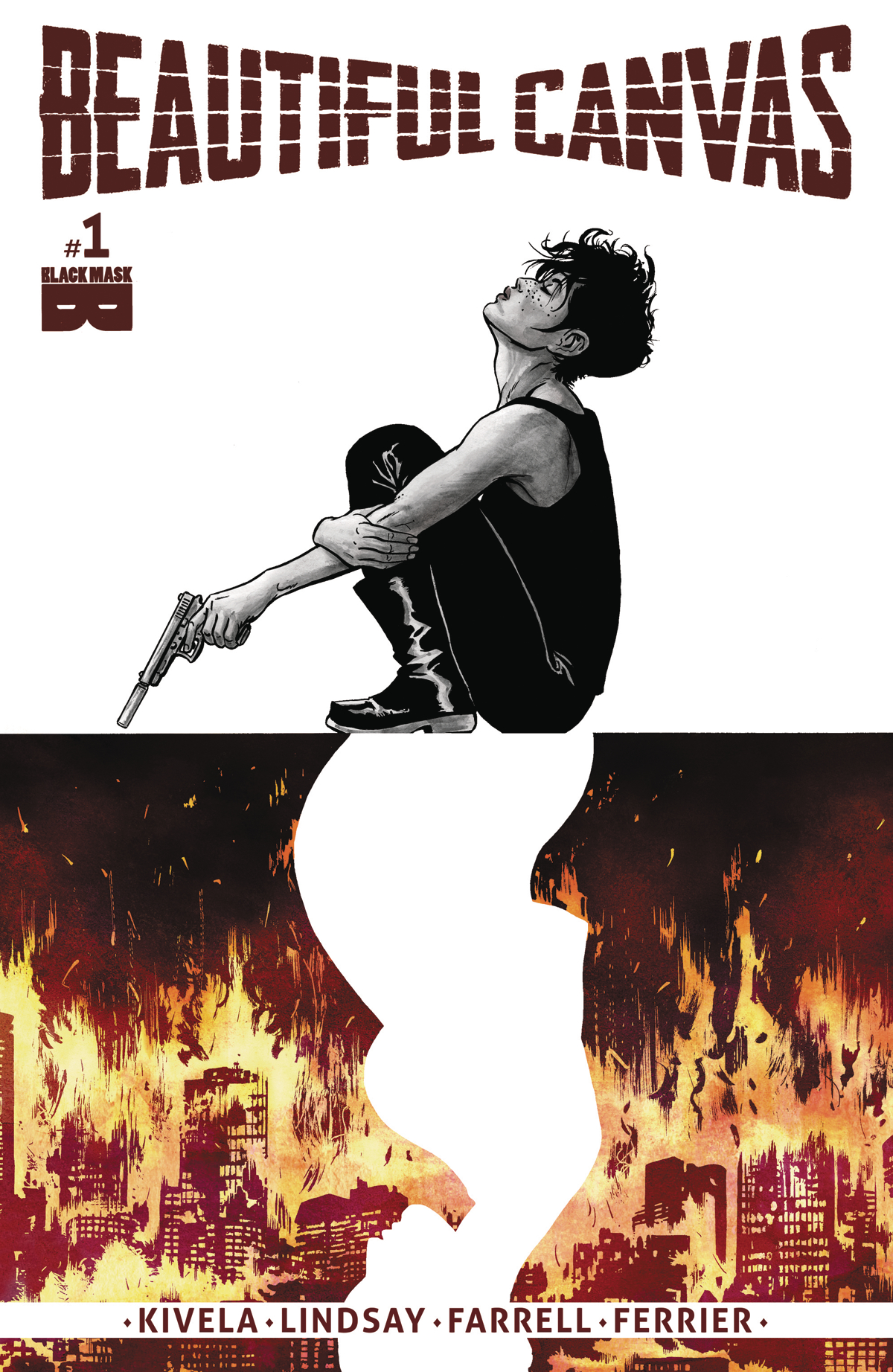 BEAUTIFUL CANVAS #1 (MR) | Picked by Colin
(W) Ryan Lindsay (A/CA) Sami Kivela
Lon Eisley is a hitwoman hired to kill a small child a few days after discovering her girlfriend pregnant. In a bold declaration of uncertainty, she saves the boy and hits the road, despire the fact her boss clearly wanted him dead for a reason. This warped crime dystopia delves into the emotional dichotomy of creator/destroyer as Lon tries to connect the two very different worlds she now inhabits. From Sami Kivela (Chum) & Ryan K Lindsay (Negative Space, DC Writers Workshop) comes a gonzo tale of personal discovery, animal/hybrid hit troupes, and reactive pyrokinesis.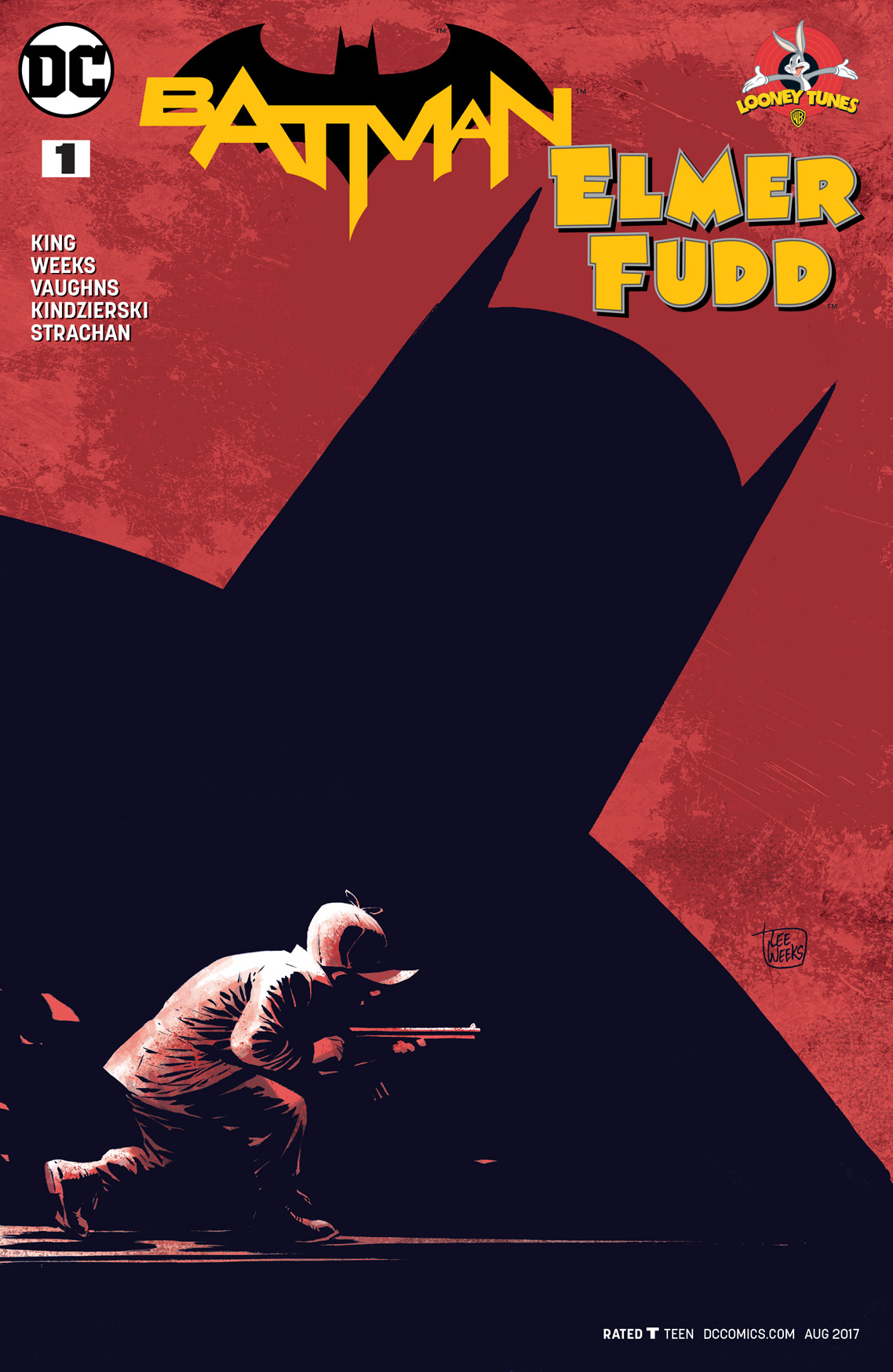 BATMAN / ELMER FUDD SPECIAL #1 | Picked by Pat, Adam, & Josh
(W) Tom King (A) Byron Vaughns (A/CA) Lee Weeks
After a chance meeting with billionaire Bruce Wayne, Elmer Fudd's obsession quickly escalates into stalking Batman through the dark alleys and high-class social settings of Gotham City. Welcome to Bat Season! And the bonus Looney Tunes backup story features DC characters written by Tom King and artwork by Byron Vaughns.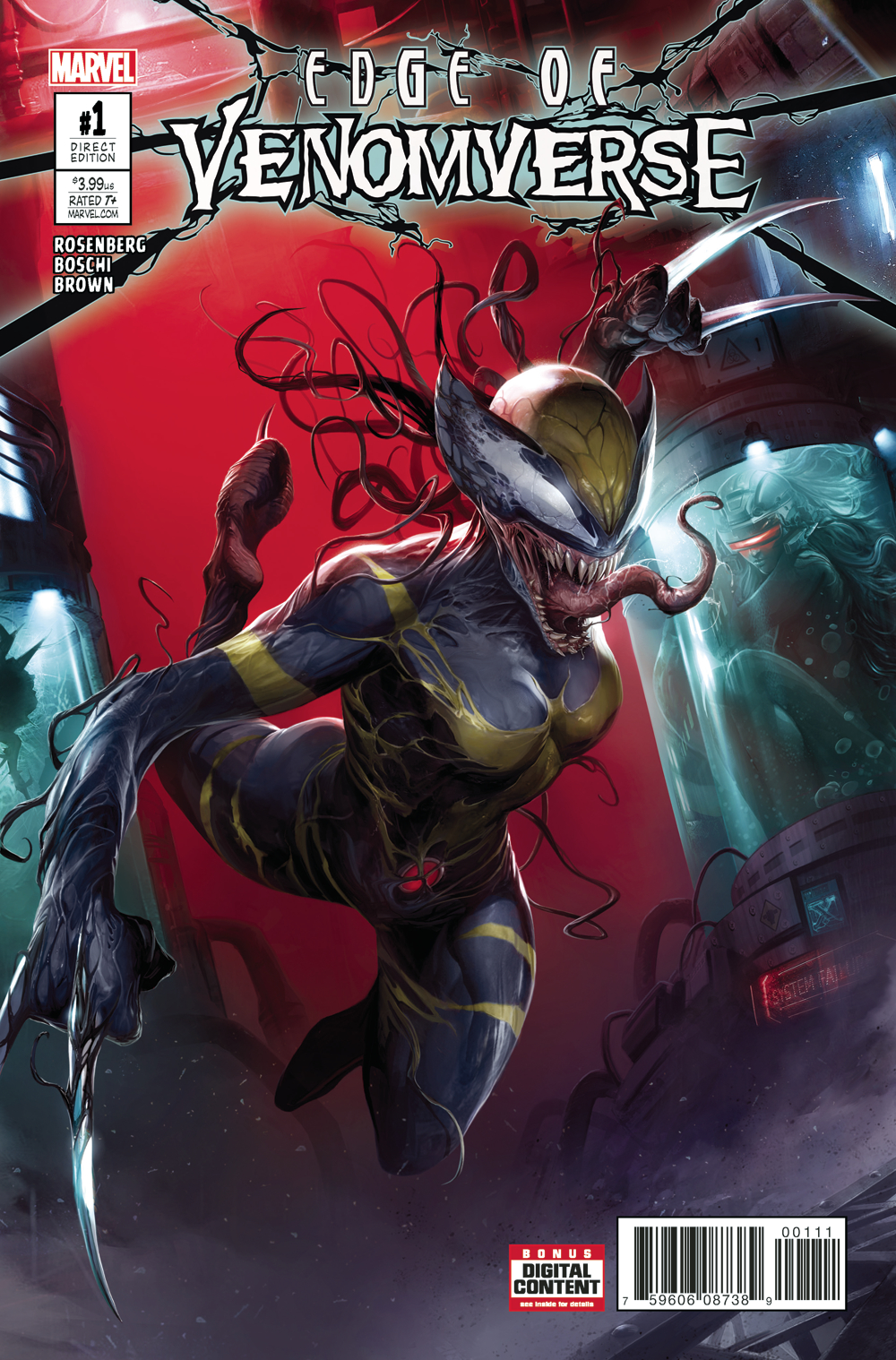 EDGE OF VENOMVERSE #1 | Picked by Colin
(W) Matthew Rosenberg (A) Roland Boschi (CA) Francesco Mattina
EDGE of VENOM-VERSE starts here!
The series that sets up the epic VENOM EVENT of 2017 STARTS HERE! Each issue introduces another major Venomized character that will feed into VENOMVERSE itself! THIS ISSUE, the young mutant clone designated X-23 collides with a cryogenic tube containing a strange alien symbiote during her frenzied escape from The Facility, . Bonding with the alien enhances her already considerable abilities, and aids in her escape, but it begins to alter her mind! On the run from the very people that made her, can X-23 hold it together or is she doomed to give in to Venom!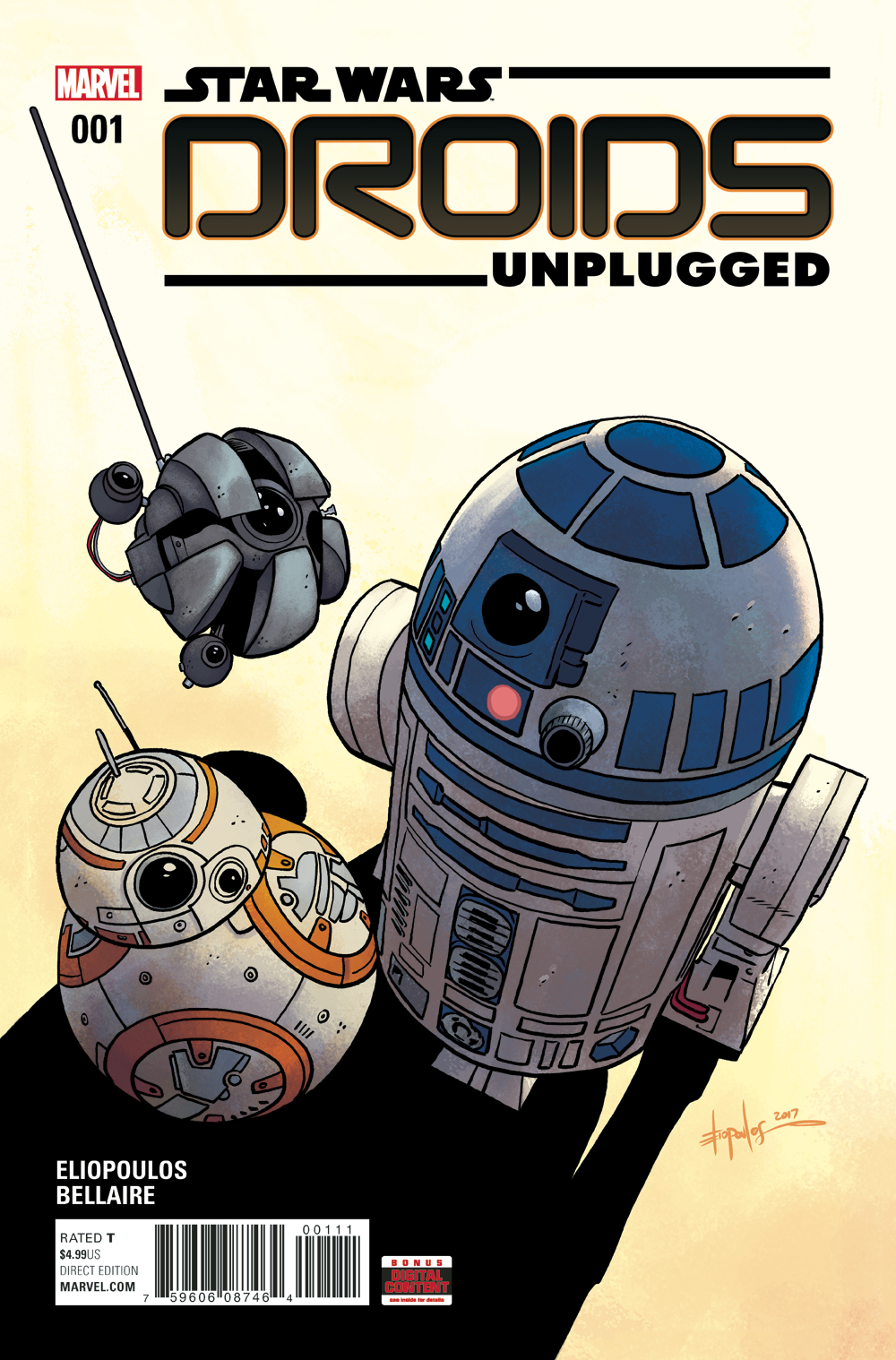 STAR WARS: DROIDS UNPLUGGED #1 | Picked by Dave
(W) Chris Eliopoulos (A/CA) Chris Eliopoulos
• Collecting three stories featuring everyone's favorite droids!
•  What adventures did the probe droids in The Phantom Menace get into when Darth Maul wasn't looking?
•  Luke's got a mission for R2-D2! But can the astromech complete it in time?
•  And all BB-8 wants is to help...two Resistance soldiers fall in love!
Reprinting Poe Dameron #1 (BB-8 story), Star Wars #25 (R2-D2 story), Star Wars: Darth Maul #1 (Probe Droid story), and 2-pages additional material.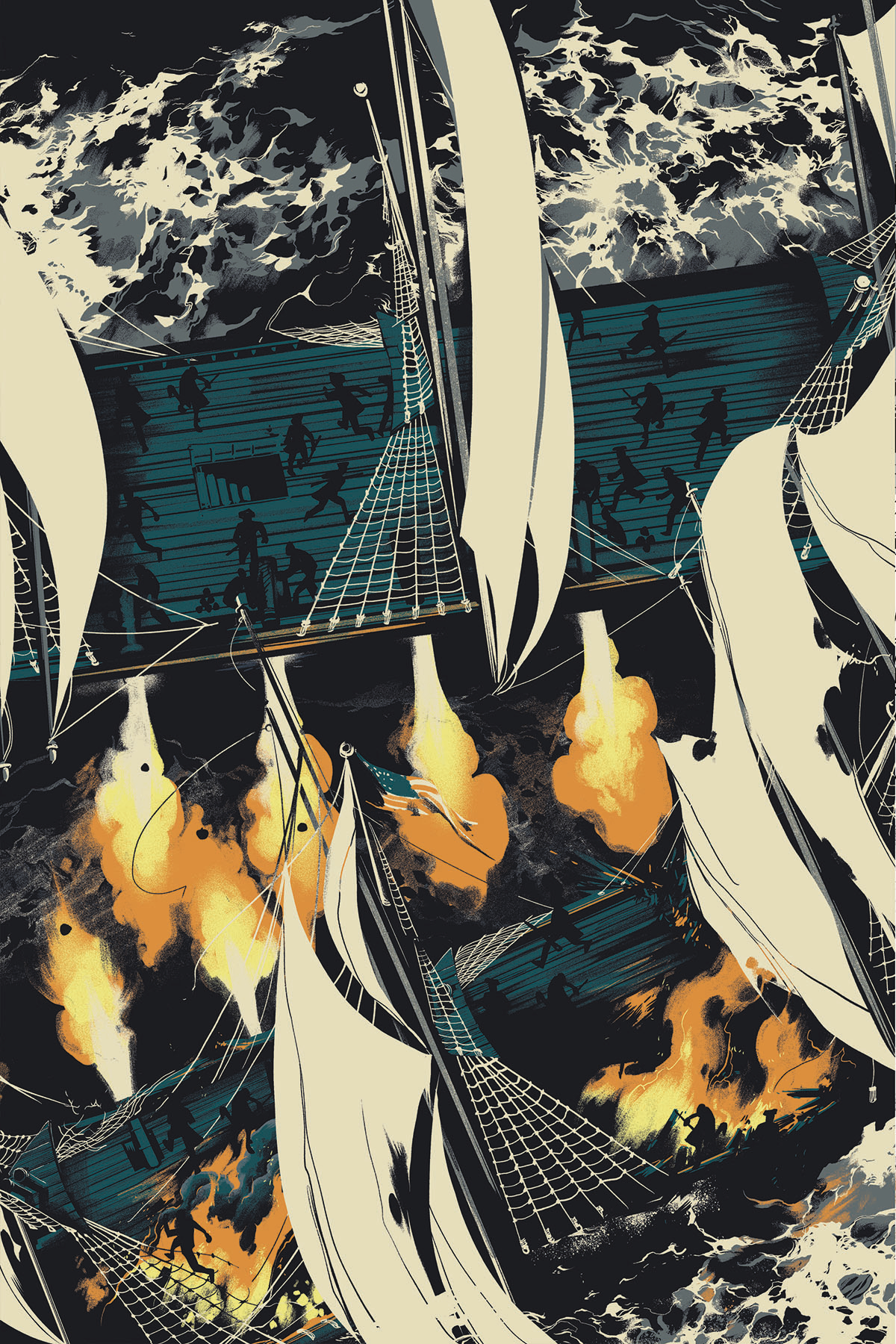 REBELS: THESE FREE & INDEPENDENT STATES #4 | Picked by Dave & Pat
(W) Brian Wood (A) Andrea Mutti (CA) Matt Taylor
Off the coast of New York, John Abbott finally gets his chance to accompany the USS Constitution into battle as the War of 1812 kicks off. Will he trust the captain to do right by the ship he's dedicated his adult life to building?
"Brian Wood has resurrected an era of American history that will satisfy the history buff and the lover of good comics alike."-The Latest Pull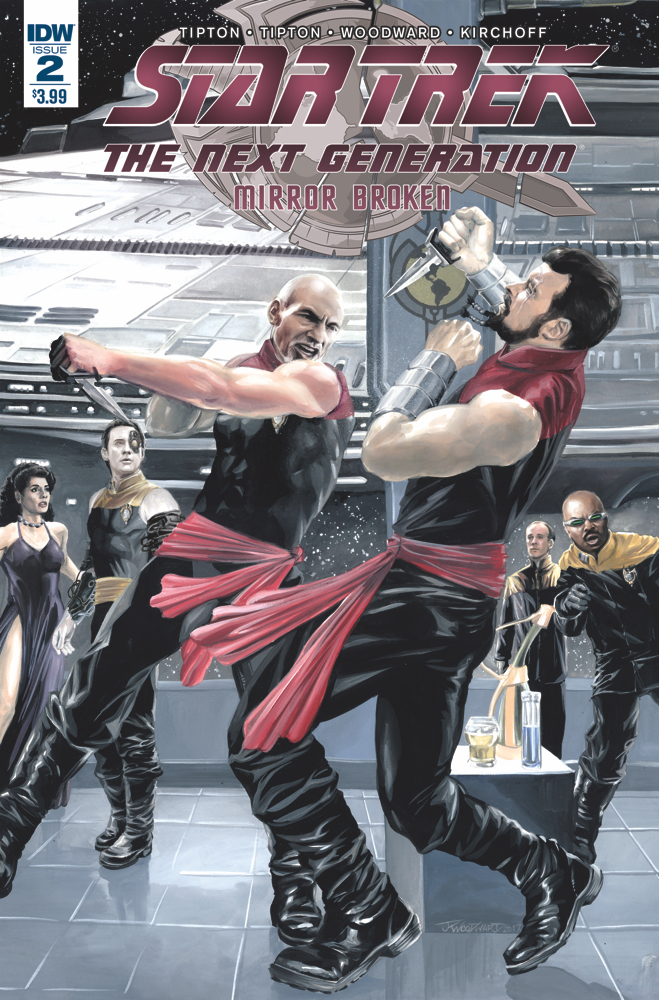 STAR TREK TNG: MIRROR BROKEN #2 | Picked by Josh
(W) Scott Tipton, David Tipton (A/CA) J. K. Woodward
In the sinister Mirror Universe, Captain Jean-Luc Picard is determined to get his hands on the Terran Empire's new secret weapon, the Galaxy-class warship known as Enterprise, by any means necessary. Unfortunately, one obstacle stands in his way-and his name is William T. Riker!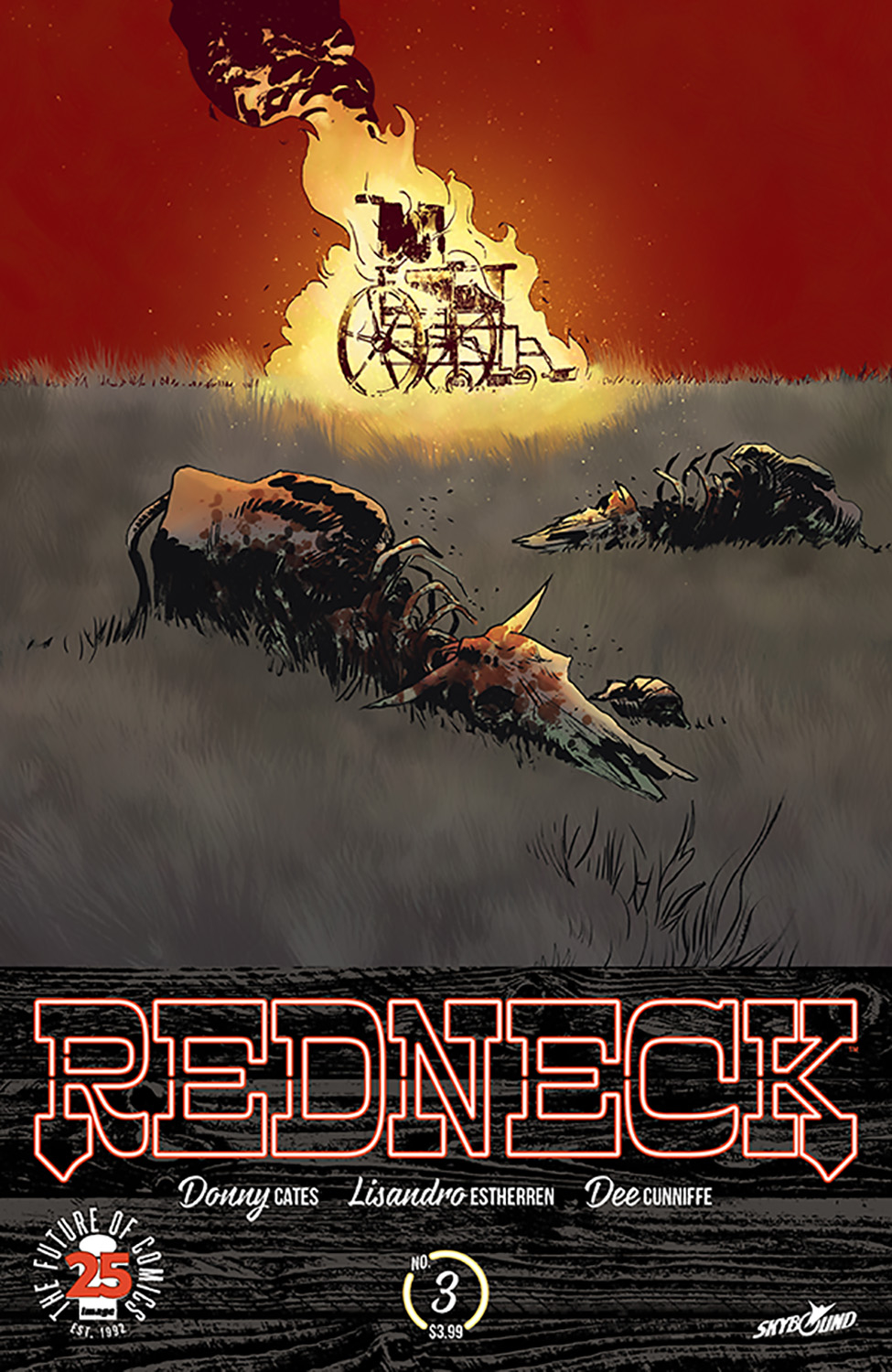 REDNECK #3 | Picked by Pat
(W) Donny Cates (A/CA) Lisandro Estherren
What lurks in the attic of the Bowman house? With everything going to hell for his family, Bartlett must confront the one sonuvabitch that puts fear in other vampires. And what exactly do the Bowman boys have planned for Father Landry?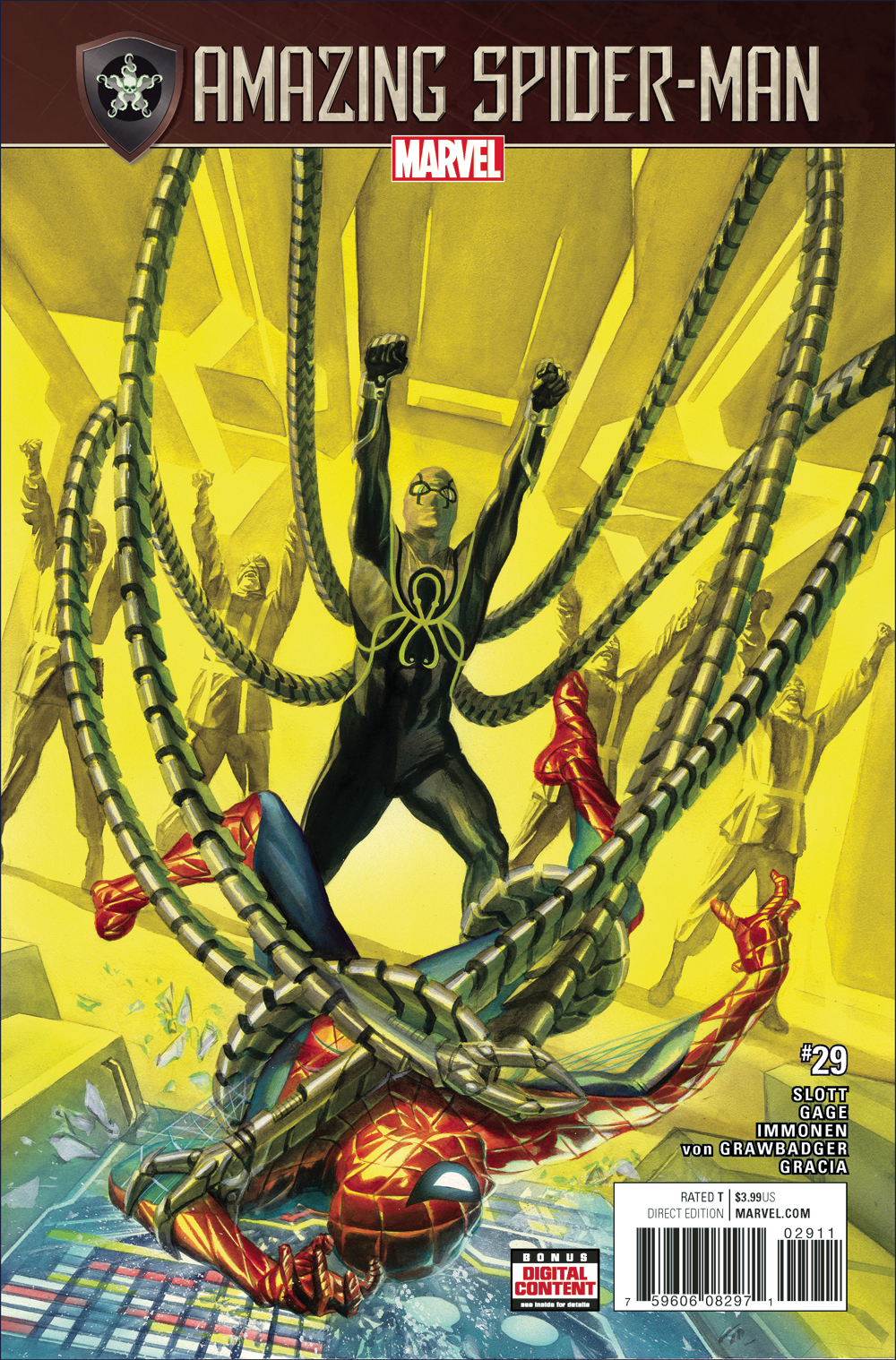 AMAZING SPIDER-MAN #29 | Picked by Adam
(W) Dan Slott (A) Stuart Immonen (CA) Alex Ross
SECRET EMPIRE TIE-IN!
•  As revealed in ASM #25, Otto Octavius is back as THE SUPERIOR OCTOPUS!!!
•  And Ock has a mission to take down the company that he helped create: PARKER INDUSTRIES!!!
•  Does Spider-Man stand a chance?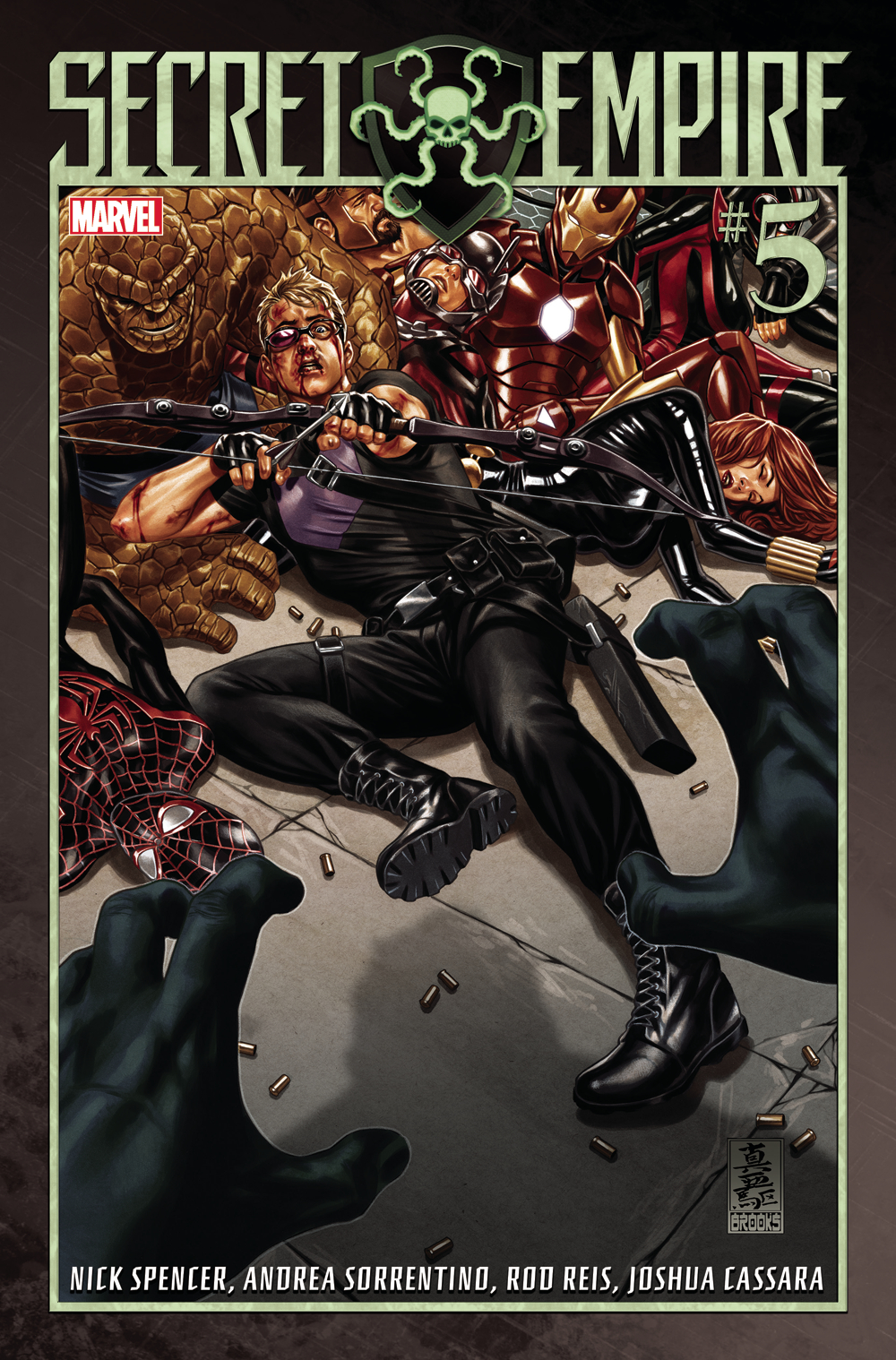 SECRET EMPIRE #5 | Picked by Adam
(W) Nick Spencer (A) Andrea Sorrentino, Rod Reis (CA) Mark Brooks
They thought they were safe! They thought they could handle anything that was thrown against them! But the united heroes of the Marvel Universe never reckoned on the dread power that Steve Rogers would unleash! THE SECRET EMPIRE WILL AMAZE YOU!