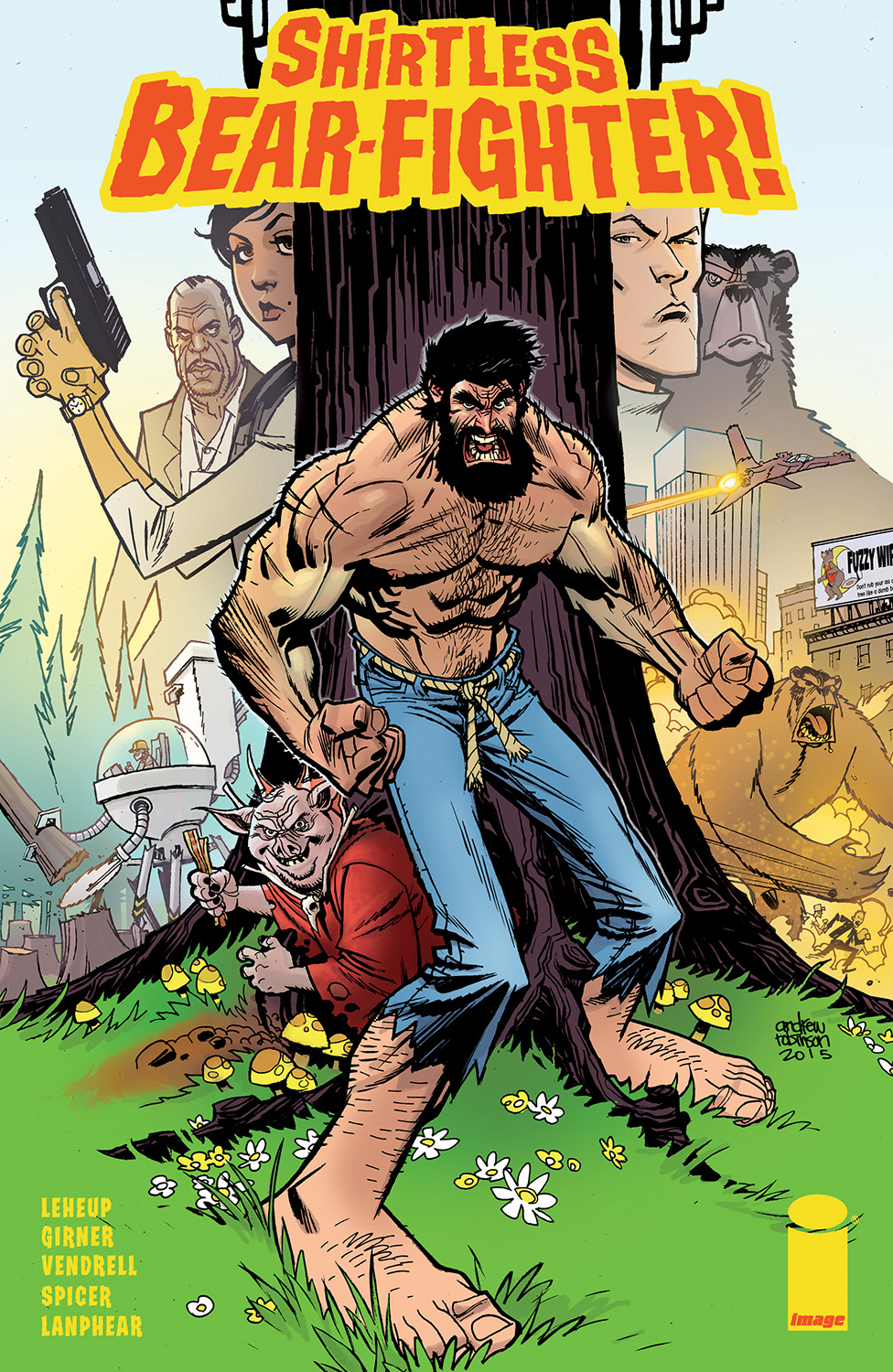 SHIRTLESS BEAR-FIGHTER #1 (OF 5) | Picked by Colin & Adam
(W) Jody LeHeup, Sebastian Girner (A) Nil Vendrell (CA) Andrew Robinson
SERIES PREMIERE
After being betrayed by the bears that raised him, the legendary Shirtless Bear-Fighter wanders the forest he's sworn to protect, fistfighting bears, eating flapjacks, and being the angriest man the world has ever known!
When wild-eyed, super-strong bears attack the citizens of Major City, Shirtless ventures into the human world to do what he does best...PUNCH THOSE BEARS IN THE FACE! But all is not as it seems. Someone is manipulating Shirtless...and only by confronting the demons of his past can Shirtless hope to save his future!
A heart-filled, hilarious, tall tale for the ages... you don't want to miss SHIRTLESS BEAR-FIGHTER!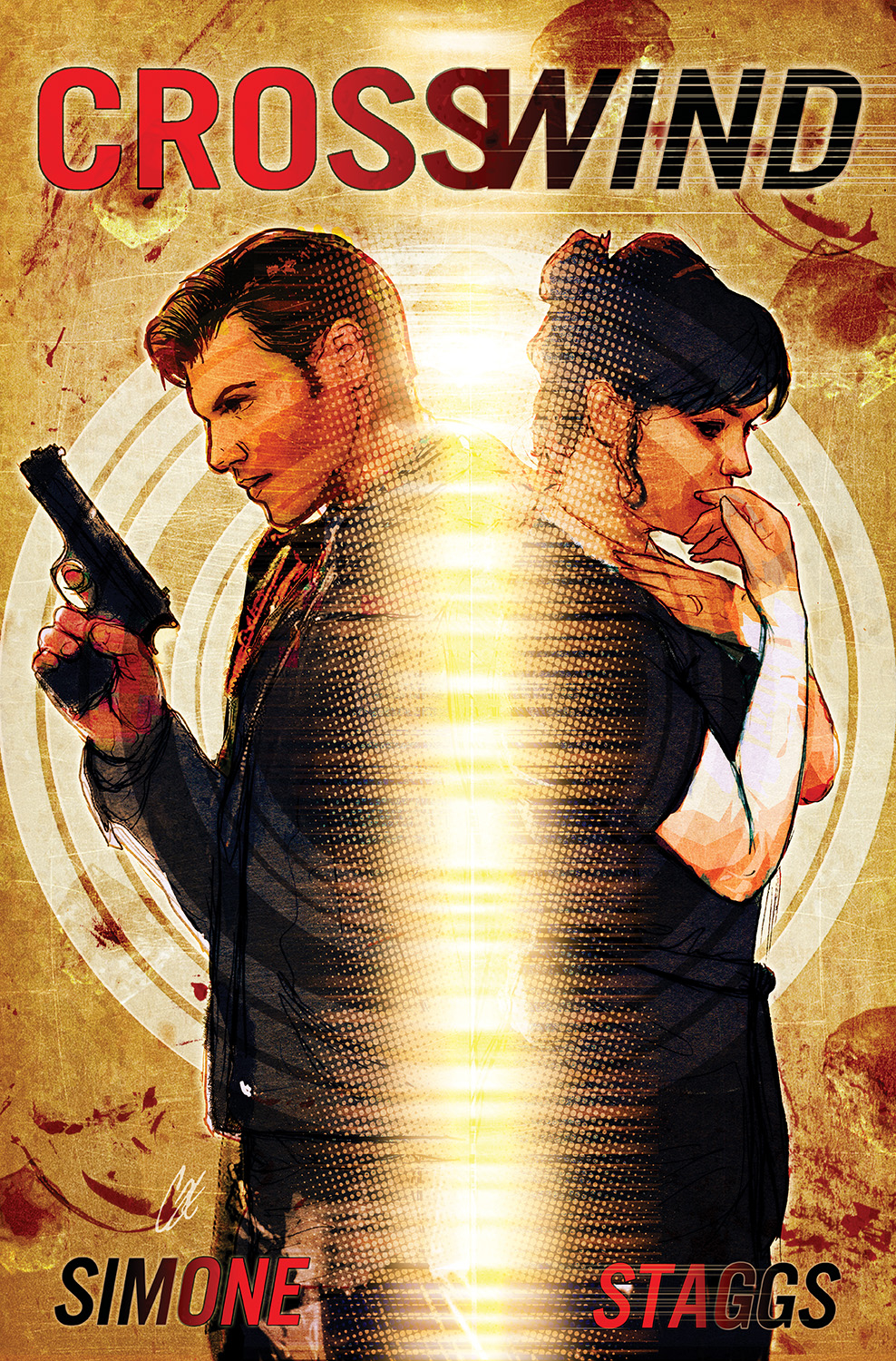 CROSSWIND #1 | Picked by Colin
(W) Gail Simone (A/CA) Cat Staggs
Fan-favorite creators GAIL SIMONE and CAT STAGGS make their stunning Image debut with this mind-bending new ongoing series!
A slick and ruthless Chicago hitman. A smart but downtrodden Seattle housewife.
When an inexplicable event strikes these two random strangers, their bodies, souls, and lives are switched to potentially deadly effect. It's Freaky Friday meets Goodfellas!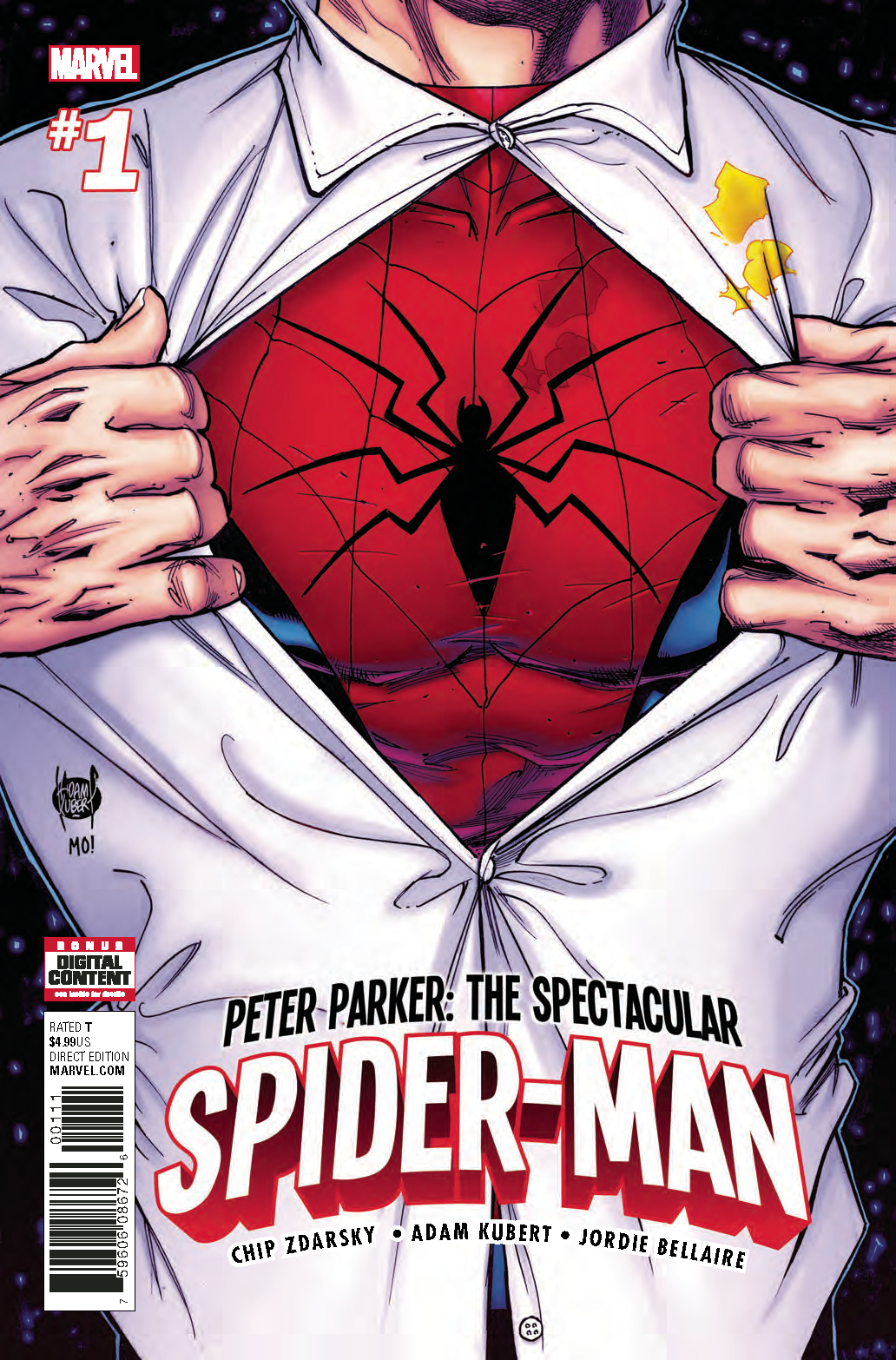 PETER PARKER SPECTACULAR SPIDER-MAN #1 | Picked by Colin & Adam
(W) Chip Zdarsky (A/CA) Adam Kubert
SPIDER-MAN RETURNS TO THE FRIENDLY NEIGHBORHOOD!
The webslinging, wallcrawling wonder returns to New York City in the all-new PETER PARKER: THE SPECTACULAR SPIDER-MAN. A companion series to the best-selling Amazing Spider-Man series, Peter Parker is going back-to-basics for big heroics in the Big Apple. Featuring adversaries old and new, be there as Spider-Man returns to his friendly neighborhood for his never ending battle against crime and the dreaed "Parker Luck".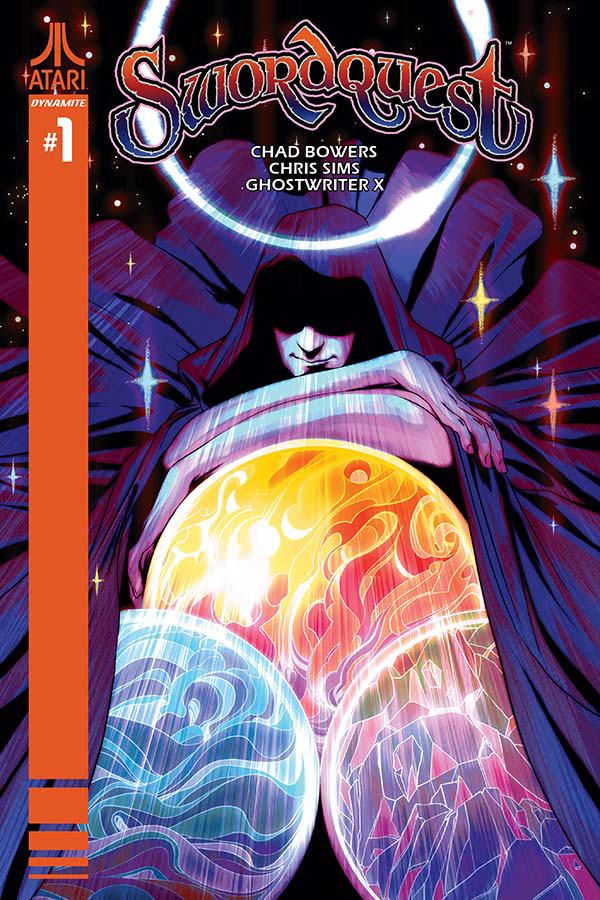 SWORDQUEST #1 | Picked by Adam
(W) Scott Kowalchuk, Chris Sims (A) Ghostwriter X (CA) Goni Montes
The Atari Age returns to comics with the most unexpected story of the year: SwordQuest! In 1984, Peter Case was on his way to being crowned champion of SwordQuest, set to win the last of four contests and lay claim to a golden sword worth over $50,000! But when the game was discontinued, Peter found himself without a game to finish. Now, over thirty years later, Peter's stuck in a different kind of game entirely - the game of life - and he's losing fast. But when he learns that all the prizes meant for the SwordQuest contest of his youth are on display in the World Arcade Museum, he finds an unknown determination that sees him put together a team of like-minded losers for the ultimate heist job - a real-life swordquest! The red-hot team of Chris Sims, Chad Bowers, and Ghostwriter X (Down Set Fight) have a new game - and the stakes have never been higher!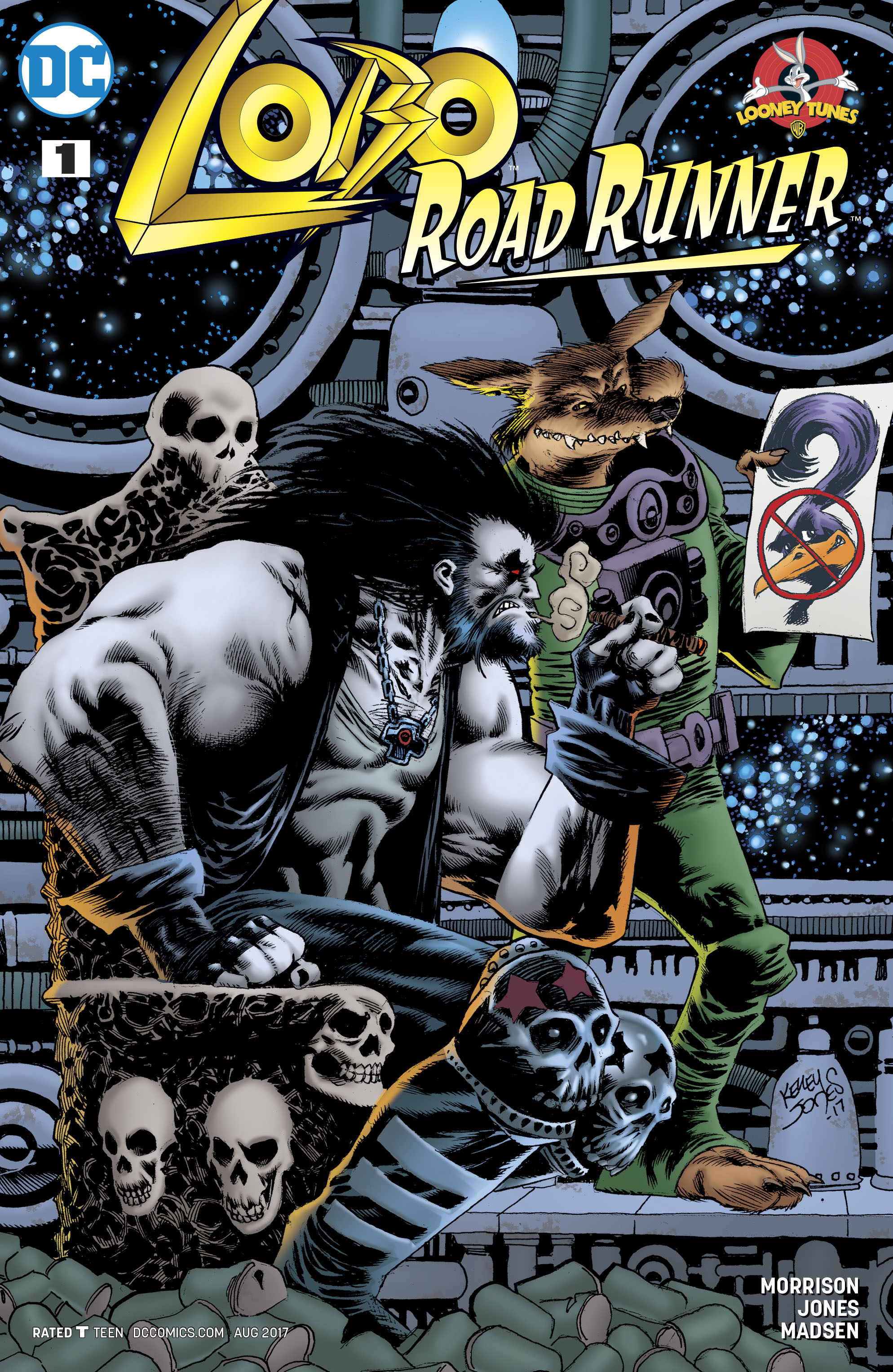 LOBO / ROAD RUNNER SPECIAL #1 | Picked by Pat & Dave
(W) Bill Morrison (A) Bill Morrison (A/CA) Kelley Jones
Wile E. Coyote travels to the far reaches of space to hire Lobo to hunt down and kill his greatest nemesis of all time, the Road Runner. And when the Coyote and Lobo are
after him, the Road Runner knows if they catch him-he's through. And the bonus Looney Tunes backup story features DC characters with story and art by Bill Morrison!
GREEN ARROW #25 | Picked by Josh
(W) Ben Percy (A/CA) Otto Schmidt
"BROKEN ARROW" part one! Hopelessly divided over Oliver's role in the rise of Star City, Green Arrow and Black Canary do the unthinkable and break up. While Dinah starts a resistance movement in the former Seattle underground, Ollie's been driven out of the city he sacrificed everything to protect. And that's only the beginning! The next major phase of GREEN ARROW begins with in this oversized anniversary issue!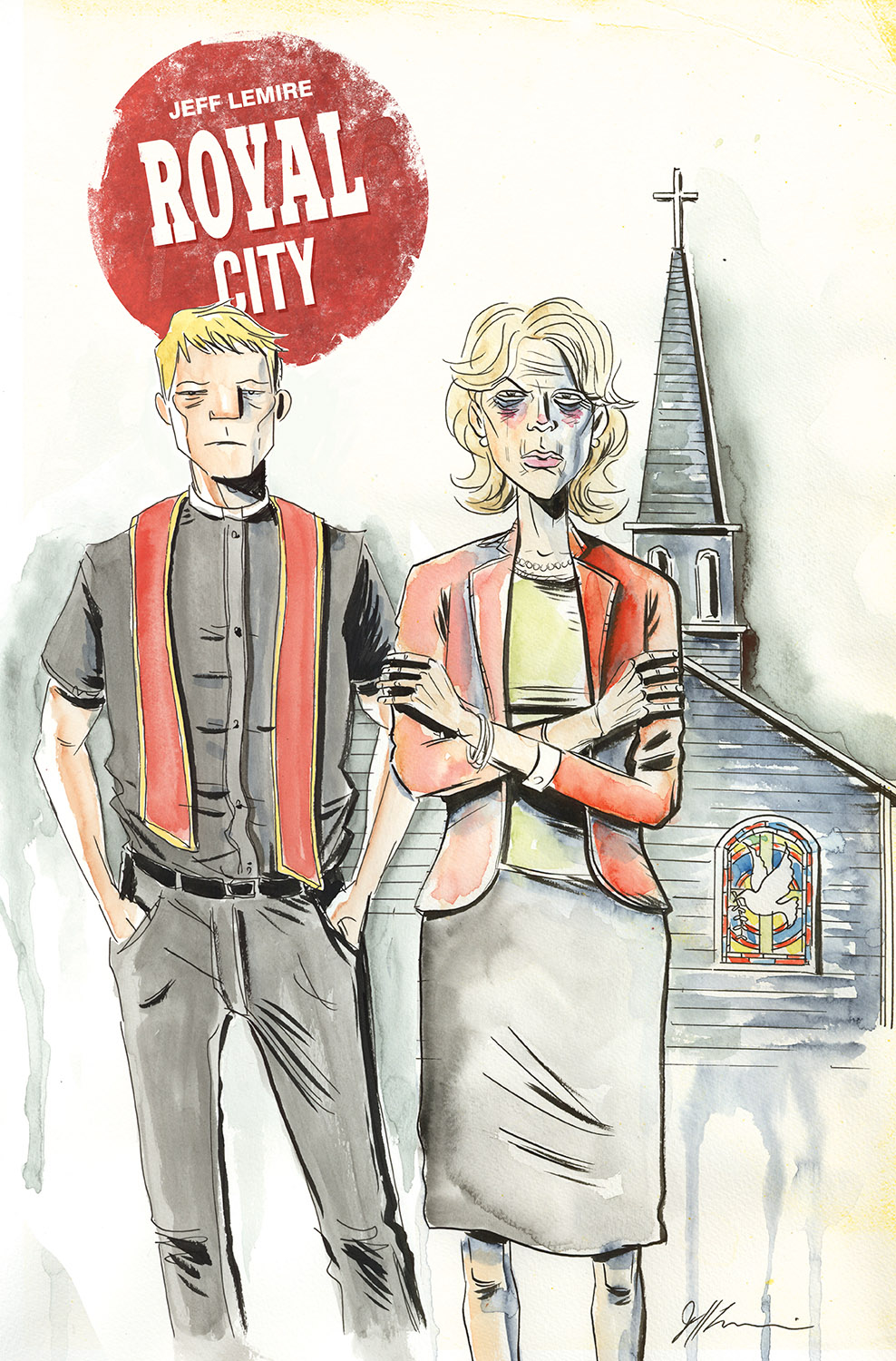 ROYAL CITY #4 | Picked by Dave
(W) Jeff Lemire (A/CA) Jeff Lemire
It all falls down. The delicate balancing act that has been keeping the fragile lives of each Pike family member aloft comes crashing down. And with his past finally catching up to him, Pat's sins are revealed, but it may be too late to make amends. The penultimate chapter of ROYAL CITY's first storyline delivers shocking twists and heartbreaking truths.
BATMAN #25 | Picked by Pat & Josh
(W) Tom King (A/CA) Mikel Janin
"The War of Jokes and Riddles" part one! Don't miss this extra-sized anniversary issue! In his own words, Bruce Wayne narrates a harrowing, never-before-told story of the Dark Knight's greatest failure...and the horrors it unleashed! In the spirit of YEAR ONE and THE LONG HALLOWEEN, prepare to see a side of Batman you've never seen before-get in on the ground floor of a classic Batman epic in the making!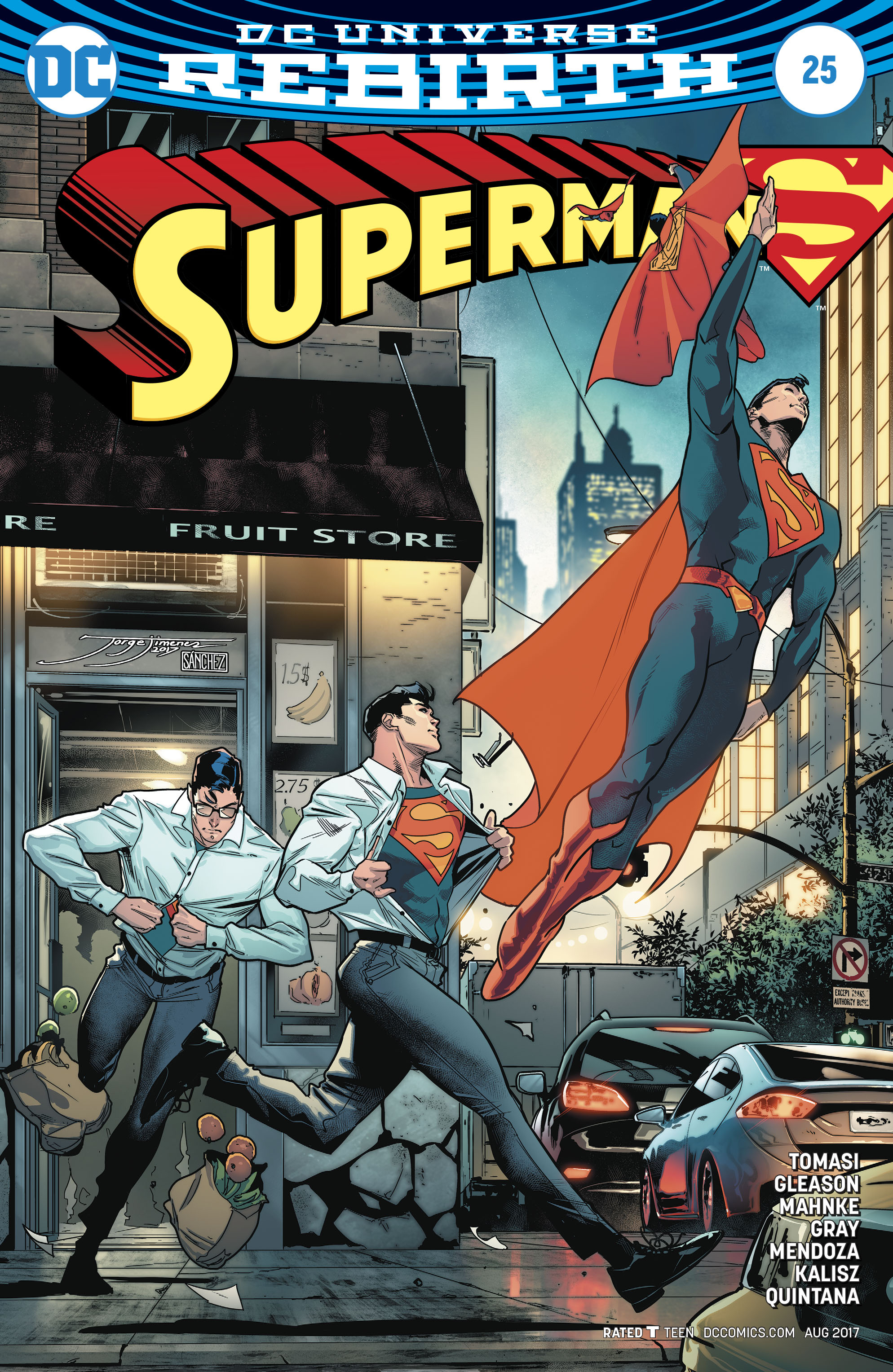 SUPERMAN #25 | Picked by Pat & Josh
(W) Peter J. Tomasi, Patrick Gleason (A) Doug Mahnke, Jaime Mendoza, Patrick Gleason (CA) Jorge Jimenez
"BLACK DAWN" part six! The extra-sized finale to "Black Dawn" reveals the villain tearing the Super-Family apart and destroying everything the Man of Steel holds dear!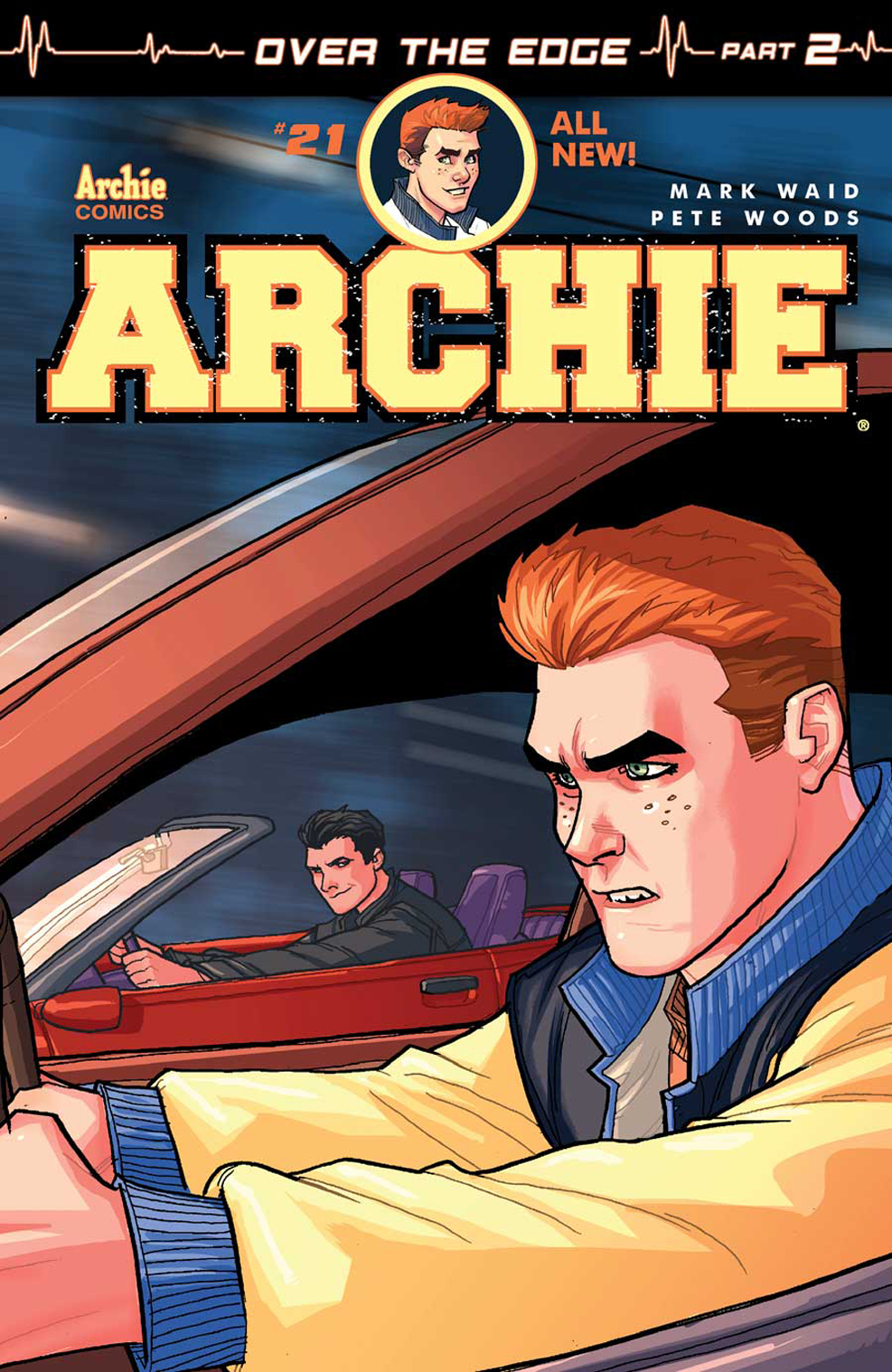 ARCHIE #21 | Picked by Dave
(W) Mark Waid (A/CA) Pete Woods
A phone call leaves everyone in Riverdale in a state of shock and despair!