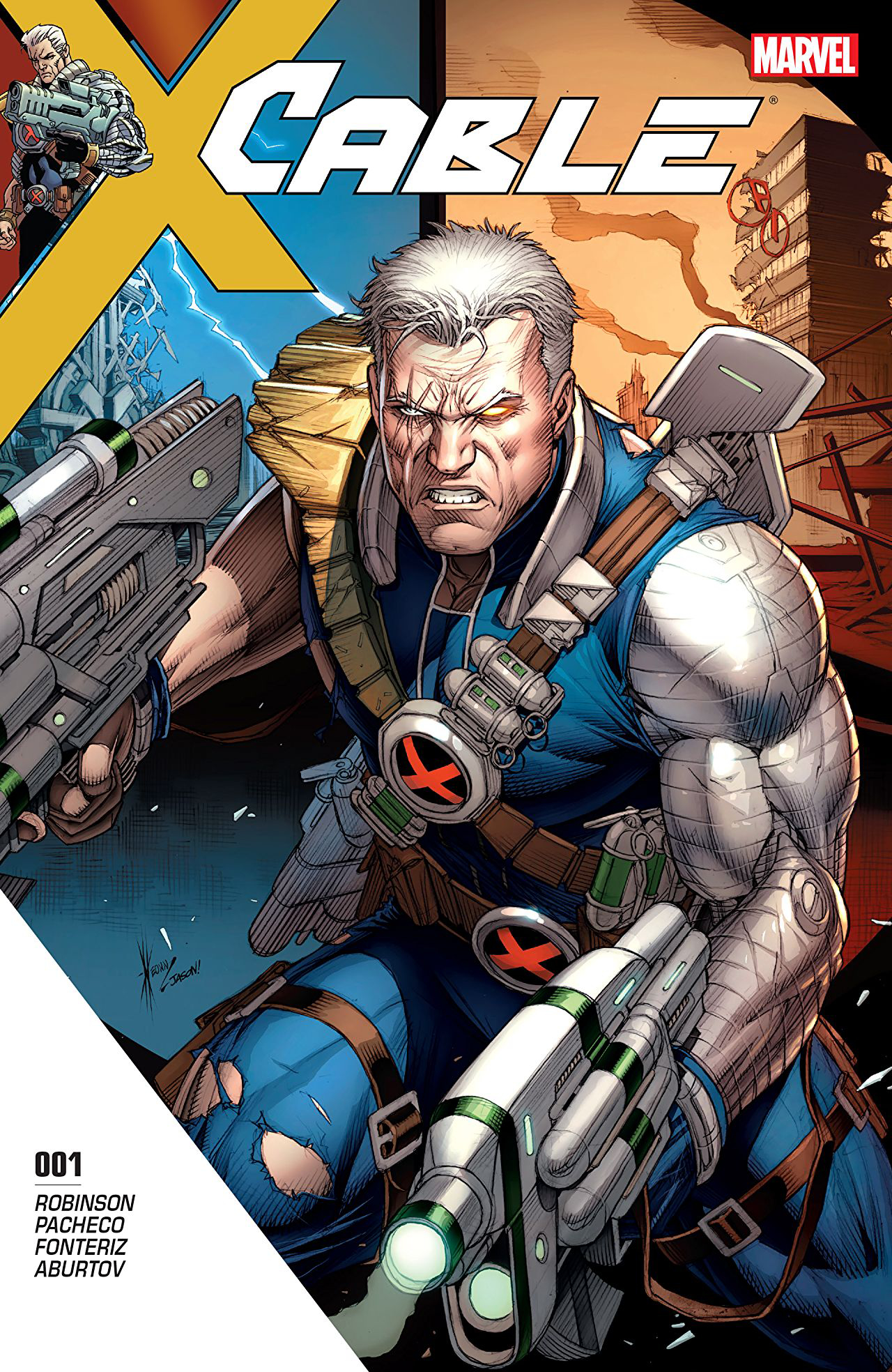 CABLE #1 | Picked by Colin
(W) James Robinson (A) Carlos Pacheco (CA) Dale Keown
WALK SOFTLY...AND CARRY A BIG GUN!
CABLE sees the mighty mutant return on a brand-new mission...with all of time in the balance!  When Cable picks up the trail of a threat in the timestream, he sets off on a high-speed, history-spanning chase to save reality as we know it. From prehistory to modern day, whether it's a six-gun duel at high noon or a high-tech sword fight in an ancient land, Cable is the only man who can keep history from unraveling!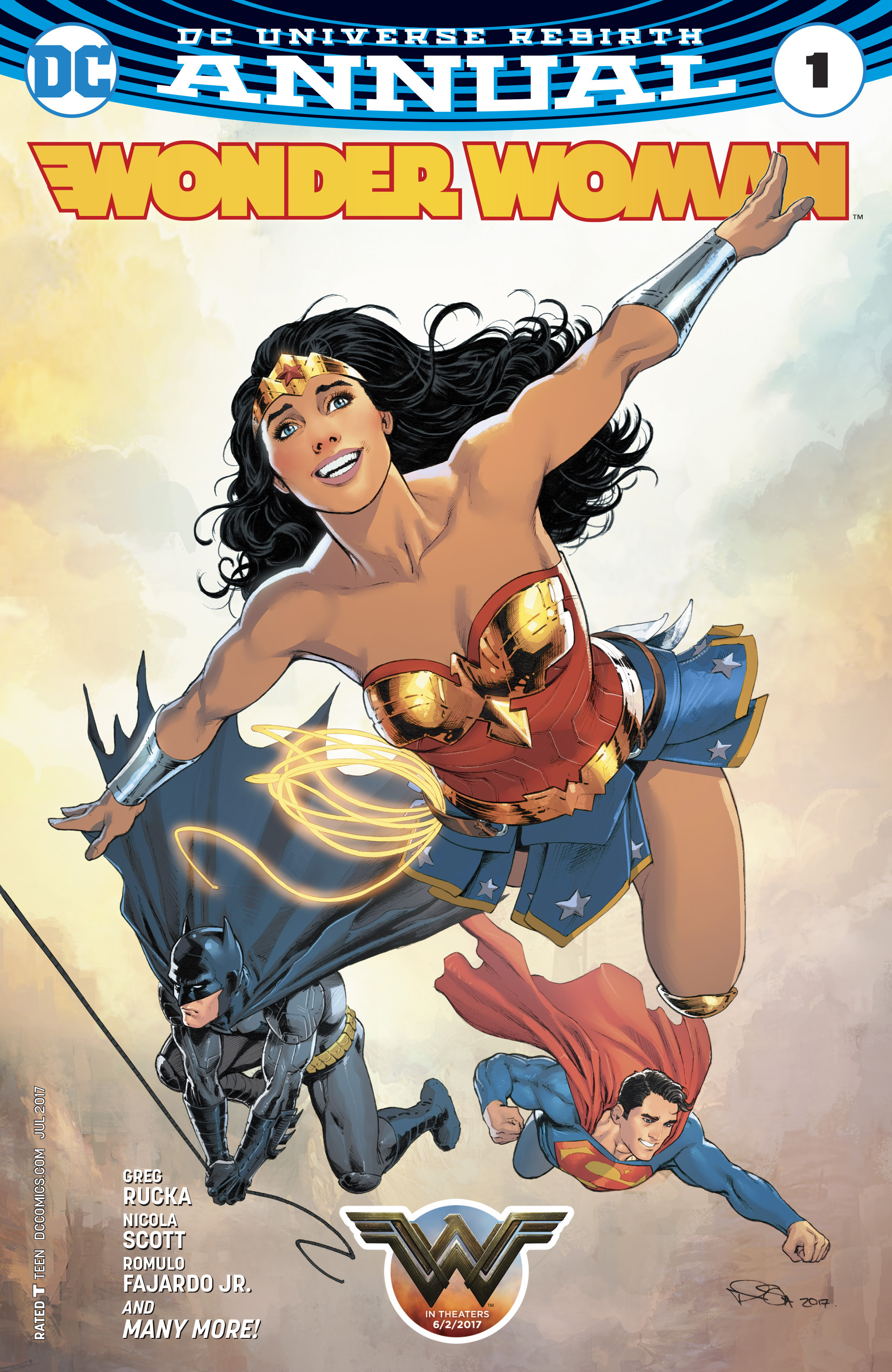 WONDER WOMAN ANNUAL #1 | Picked by Colin & Josh
(W) Greg Rucka, Vita Ayala, Michael Moreci, Jackson Lanzing (A) Claire Roe, Stephanie Hans, Collin Kelly, David Lafuente (A/CA) Nicola Scott
WONDER WOMAN ANNUAL #1 will feature four tales by a variety of artists and writers including the team behind "Year One"!
First, in the days after "Year One," Diana comes face to face with Superman and Batman for the first time in a story by writer Greg Rucka and artist Nicola Scott.
Then, Wonder Woman has to go to the nation of Markovia and stop King Shark from being executed for a crime he did not commit in a story by writer Vita Ayala and artist Claire Roe.
In the third story, an old ally of Steve Trevor's has summoned Wonder Woman to his village to save it from his cursed monster form. This story is written by Michael Moreci with art by Stephanie Hans.
And in this annual's final tale, Wonder Woman assists A.R.G.U.S in bringing down a large Kaiju monster that's on its way to the American coastline but will Wonder Woman change alliances once the monster starts speaking a language she understands? This story is written by Collin Kelly and Jackson Lanzing with art by David Lafuente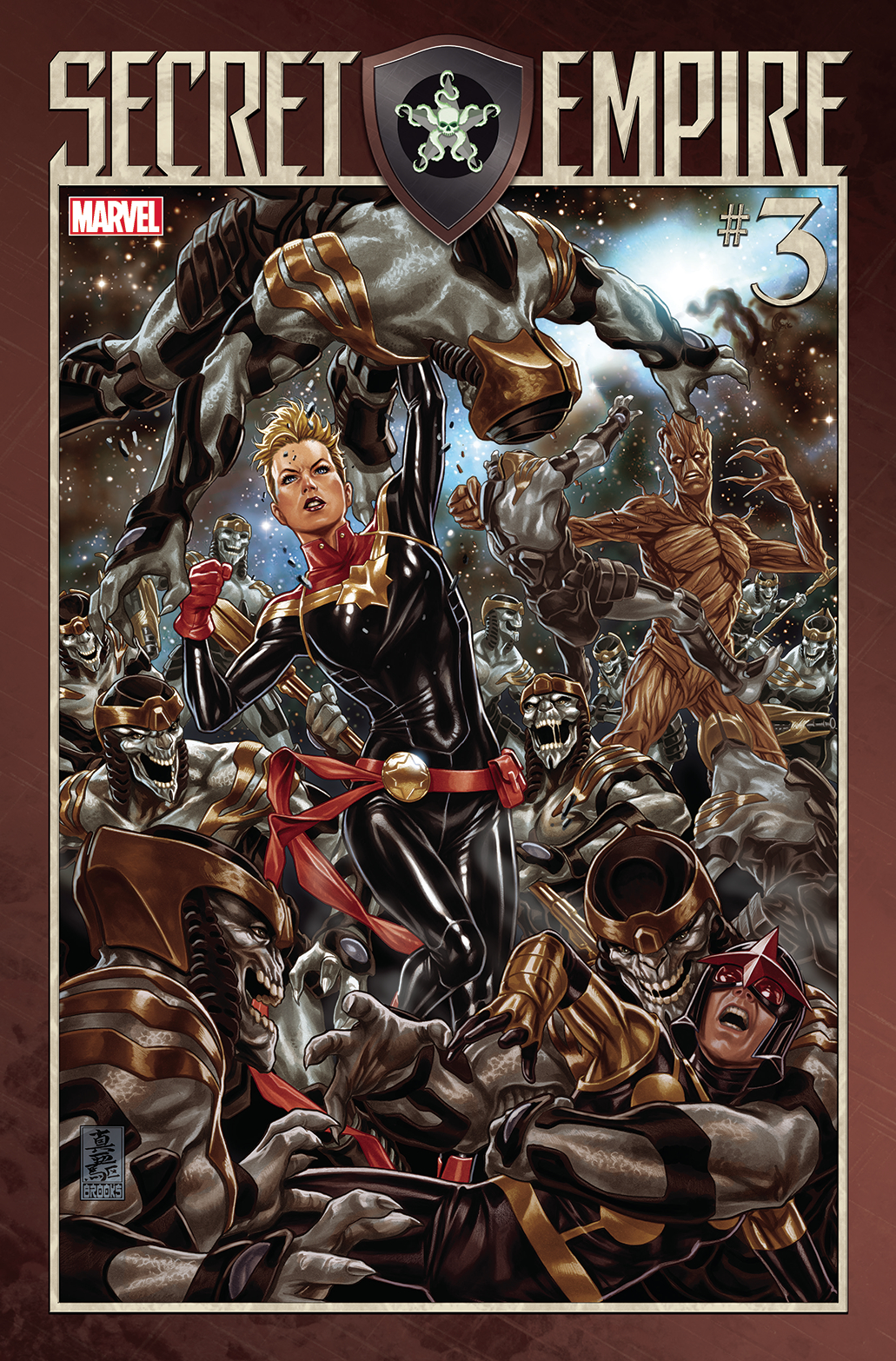 SECRET EMPIRE #3 | Picked by Colin, Adam, & Dave
(W) Nick Spencer (A) Andrea Sorrentino, Rod Reis (CA) Mark Brooks
Under constant attack from wave after wave of invading Chitauri aliens, Captain Marvel and the deep space task force under her command is waging a war of attrition - one they may not be able to survive! And back on Earth, things aren't looking too rosy for Hawkeye and his band of renegade heroes, either! But don't worry -THE SECRET EMPIRE WILL AVENGE YOU!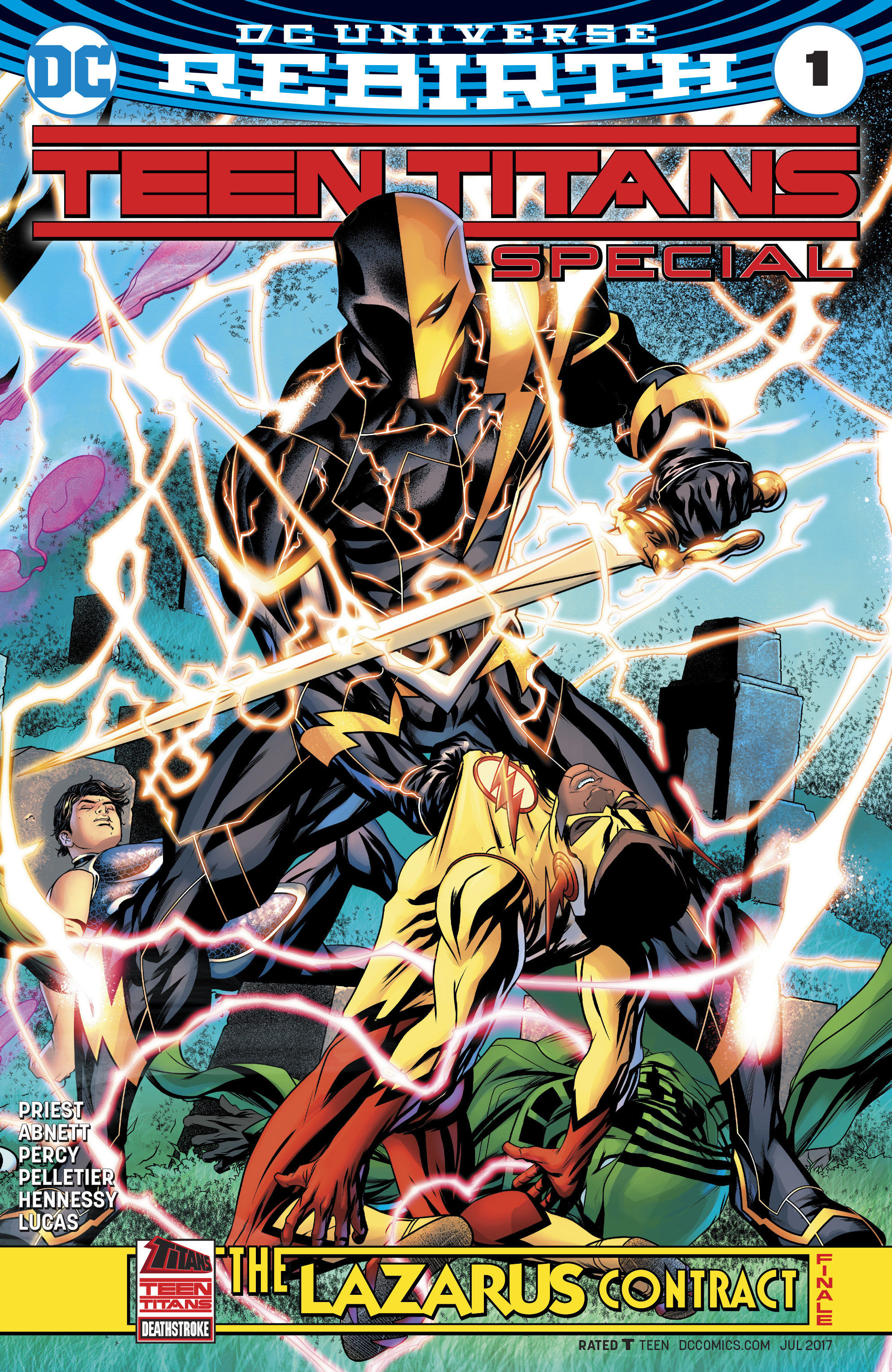 TEEN TITANS: THE LAZARUS CONTRACT SPECIAL #1 | Picked by Pat & Josh
(W) Dan Abnett, Ben Percy, Christopher Priest (A) Paul Pelletier (CA) Mike McKone
"THE LAZARUS CONTRACT" finale! The conclusion to the epic crossover is here, with consequences of which will be felt for years to come! What does the future hold for the Titans teams after this game-changing run-in with their greatest enemy? Find out here as we set the stage for the next era of Titans, Teen Titans and Deathstroke!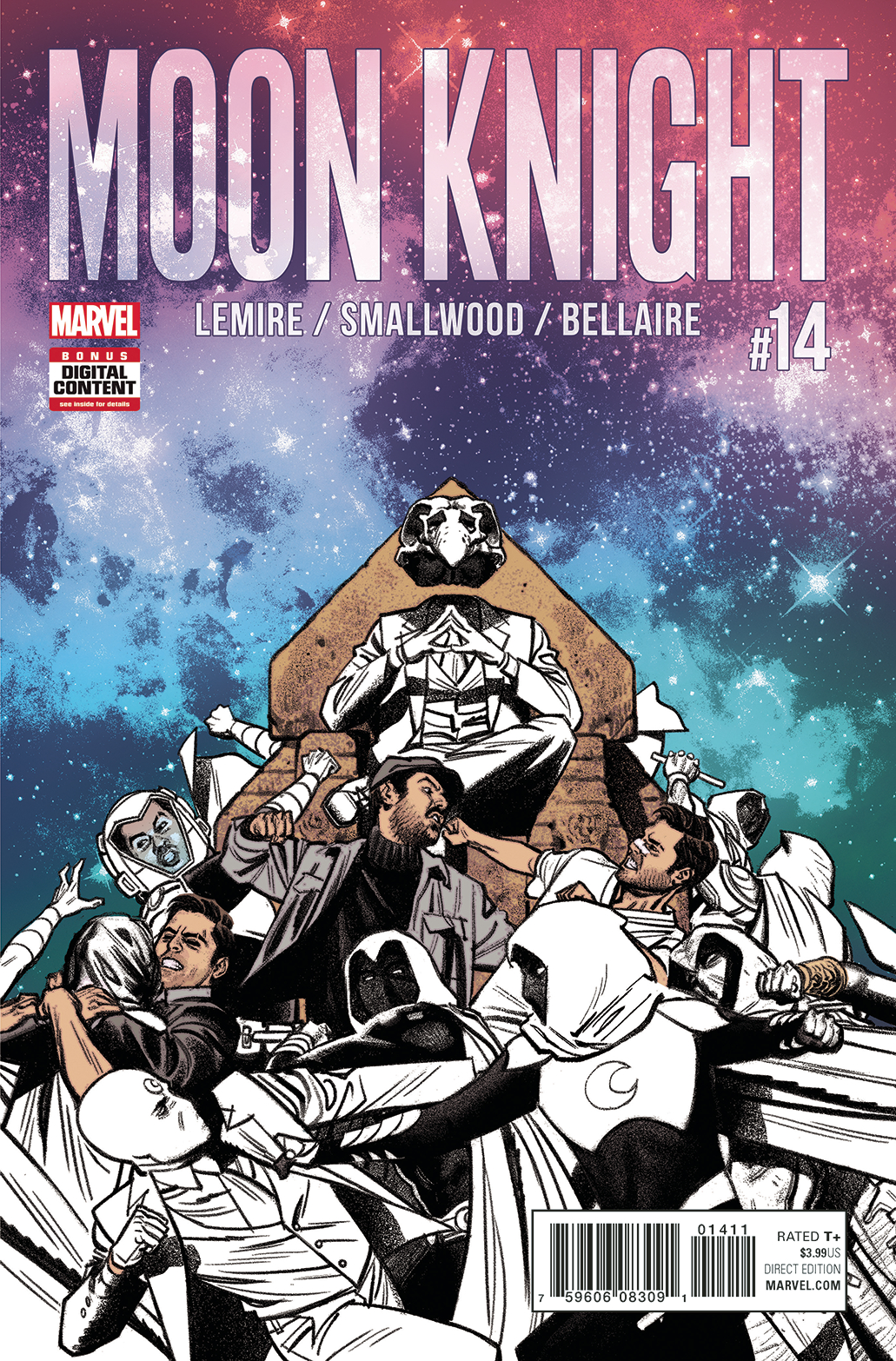 MOON KNIGHT #14 | Picked by Pat
(W) Jeff Lemire (A/CA) Greg Smallwood
WHAT A LONG, STRANGE TRIP IT'S BEEN...
•  Marc's past, present and future collide!
•  An epic throwdown between MARC SPECTOR and KHONSHU!
•  Who will survive, and what will be left of them?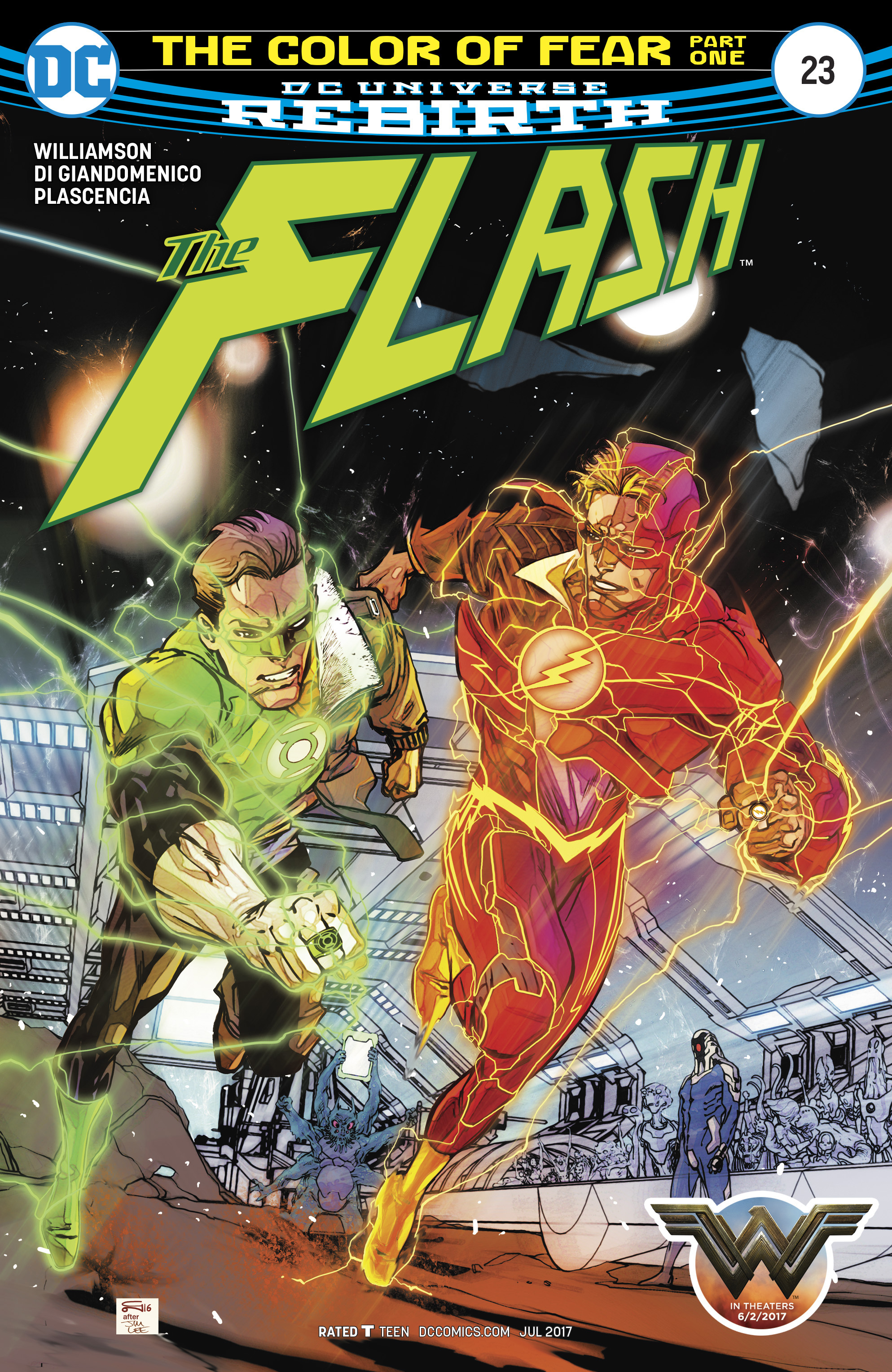 FLASH #23 | Picked by Josh
(W) Joshua Williamson (A/CA) Carmine Di Giandomenico
"RUNNING SCARED" prelude! Barry Allen is at a crossroads. He's lied to the woman he loves about his life as The Flash, and a rift is growing between him and his heroic young partner. Now, his greatest enemy has threatened to strike down everyone close to him! It's time to make a tough choice that will launch The Flash into his most incredible mission yet: a siege on the 25th century stronghold of Eobard Thawne!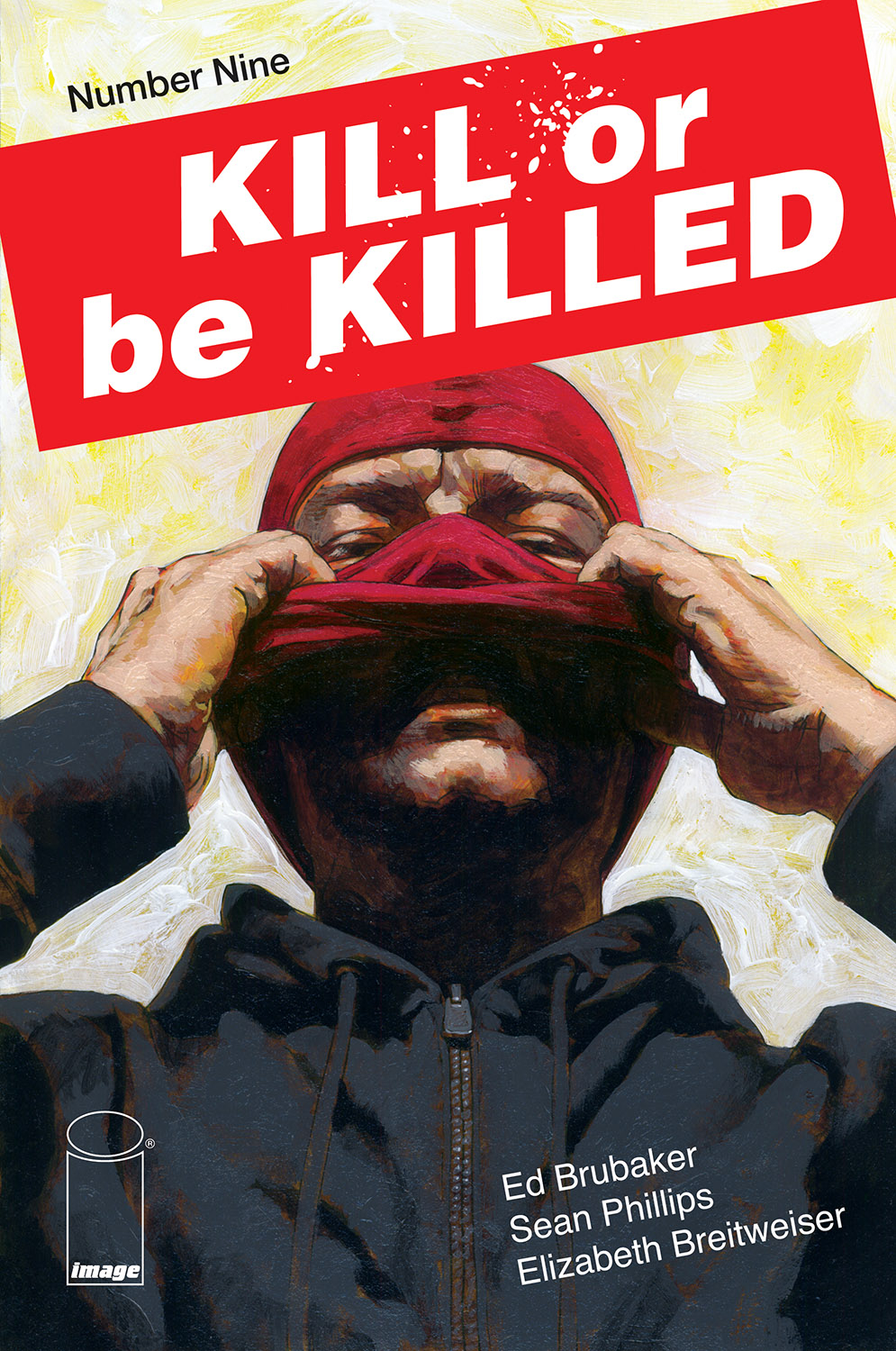 KILL OR BE KILLED #9 | Picked by Dave
(W) Ed Brubaker (A/CA) Sean Phillips
Time is running out, and the demon won't wait for the police to stop hunting him. Trapped between his curse and his own survival, Dylan takes to the streets.
And remember, every issue of KILL OR BE KILLED has the extra back page content BRUBAKER & PHILLIPS fans have come to expect.