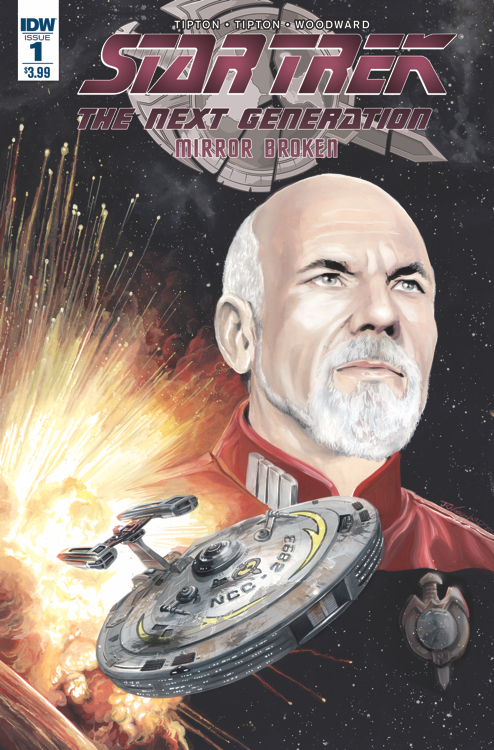 STAR TREK TNG: MIRROR BROKEN #1 | Picked by Josh
(W) Scott Tipton, David Tipton (A/CA) J. K. Woodward
The Star Trek mini-series event of the year kicks off! Captain Jean-Luc Picard will stop at nothing to get his hands on the Empire's newest warship, the ISS Enterprise, be it lies, deception...or murder. With enemies and allies around every corner, Picard's quest to help the Enterprise and restore the Empire to glory will not be an easy one. Good thing he has a crew onboard who will also stop at nothing to ensure total victory - at any cost.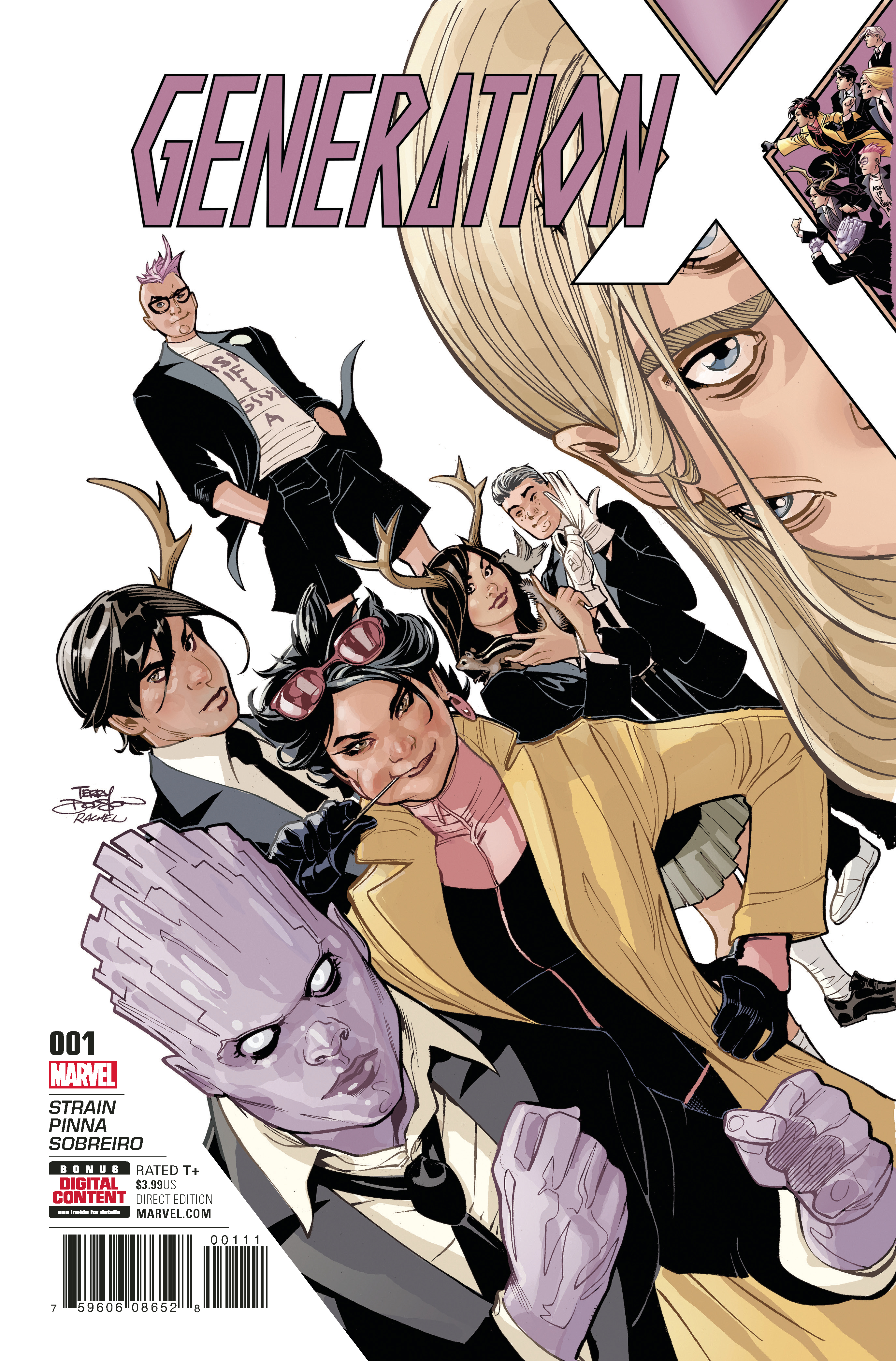 GENERATION X #1 | Picked by Colin
(W) Christina Strain (A) Amilcar Pinna (CA) Terry Dodson
The Xavier Institute for Mutant Education and Outreach has opened its doors and is ready to foster the next generation of heroes and diplomats! But this time around, the X-Men recognize an unfortunate truth: not all mutants are created equal. Some mutants are not made to fight Sentinels or serve as ambassadors on behalf of their kind. Some mutants will just be lucky to survive another day in a world that hates and fears them. And who better to mentor mutantkind's lovable losers than perpetual sidekick Jubilee? But will Jubilee and GENERATION X survive the experience??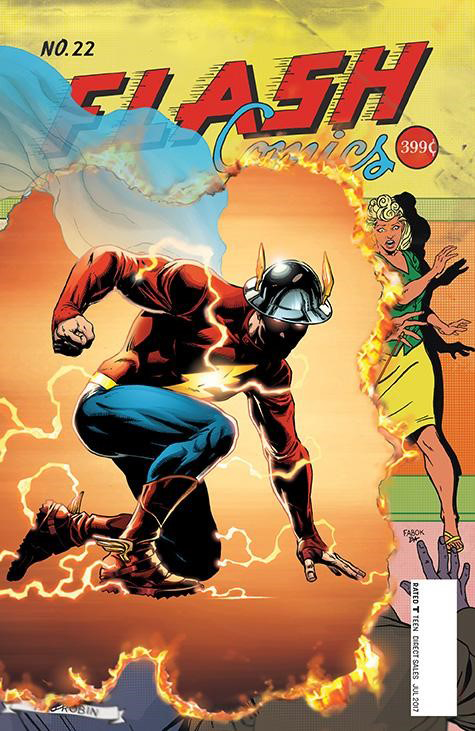 FLASH #22 | Picked by Pat, Colin, & Josh
(W) Joshua Williamson (A) Neil Googe (CA) Jason Fabok
"THE BUTTON" part four! The cataclysmic events of DC UNIVERSE: REBIRTH #1 continue here! The Dark Knight and The Fastest Man Alive, the two greatest detectives on any world, unite to explore the mystery behind a certain blood-stained smiley button embedded in the Batcave wall. What starts as a simple investigation turns deadly when the secrets of the button prove irresistible to an unwelcome third party-and it's not who anyone suspects! It's a mystery woven through time, and the ticking clock starts here!
Retailers: This issue will ship with three covers.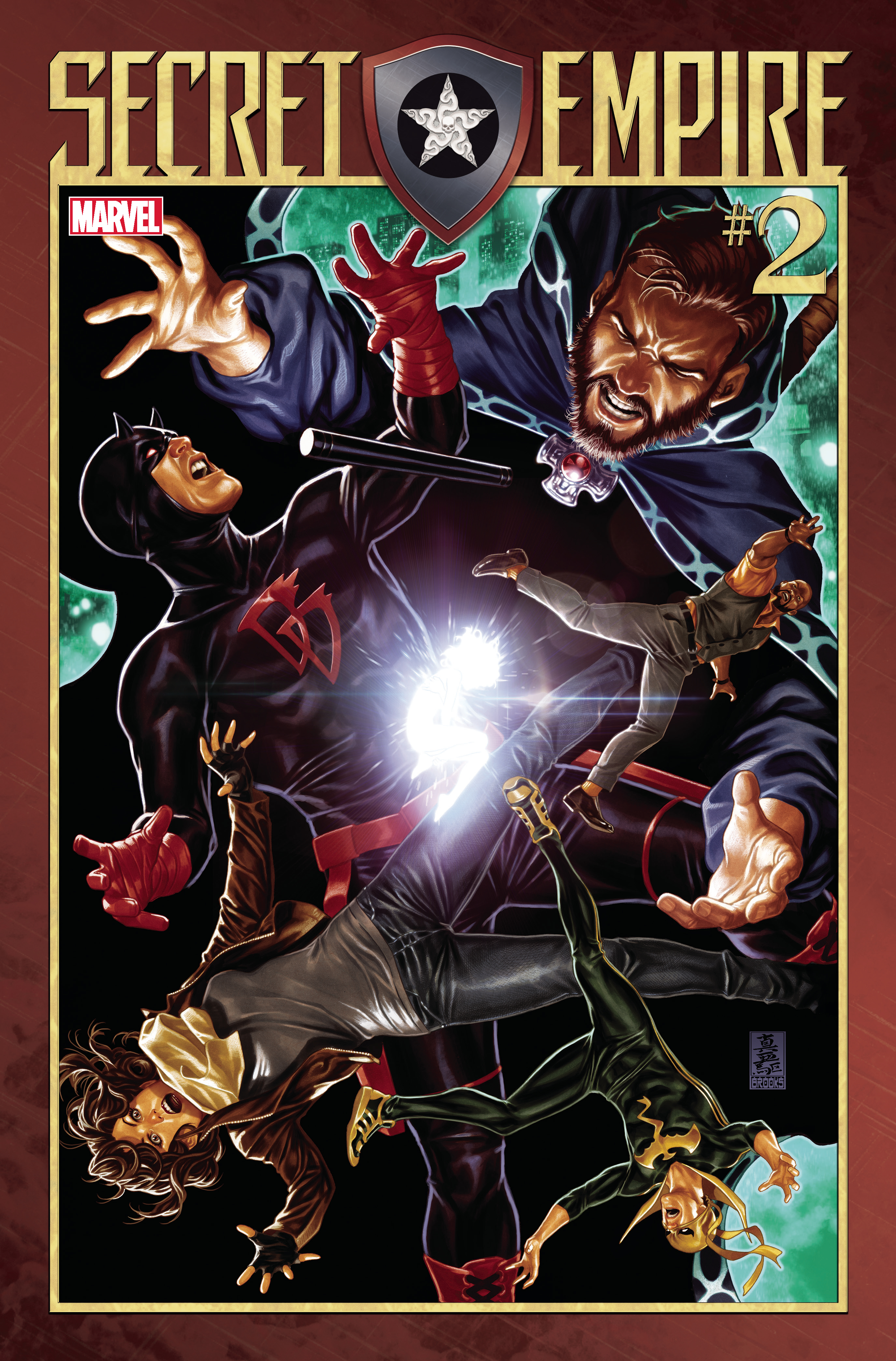 SECRET EMPIRE #2 | Picked by Colin & Dave
(W) Nick Spencer (A) Andrea Sorrentino (CA) Mark Brooks
Enshrouded in darkness, plagued by the minions of Baron Mordo and cut off from all assistance, The Defenders and Doctor Strange struggle to save the lives of the innocent people consigned to this hell on Earth. Will Dagger prove to be the key to stopping this nightmare? Meanwhile, will the appearance of a new hero provide Iron Man with the key to Captain America's startling change?  THE SECRET EMPIRE WILL DEFEND YOU!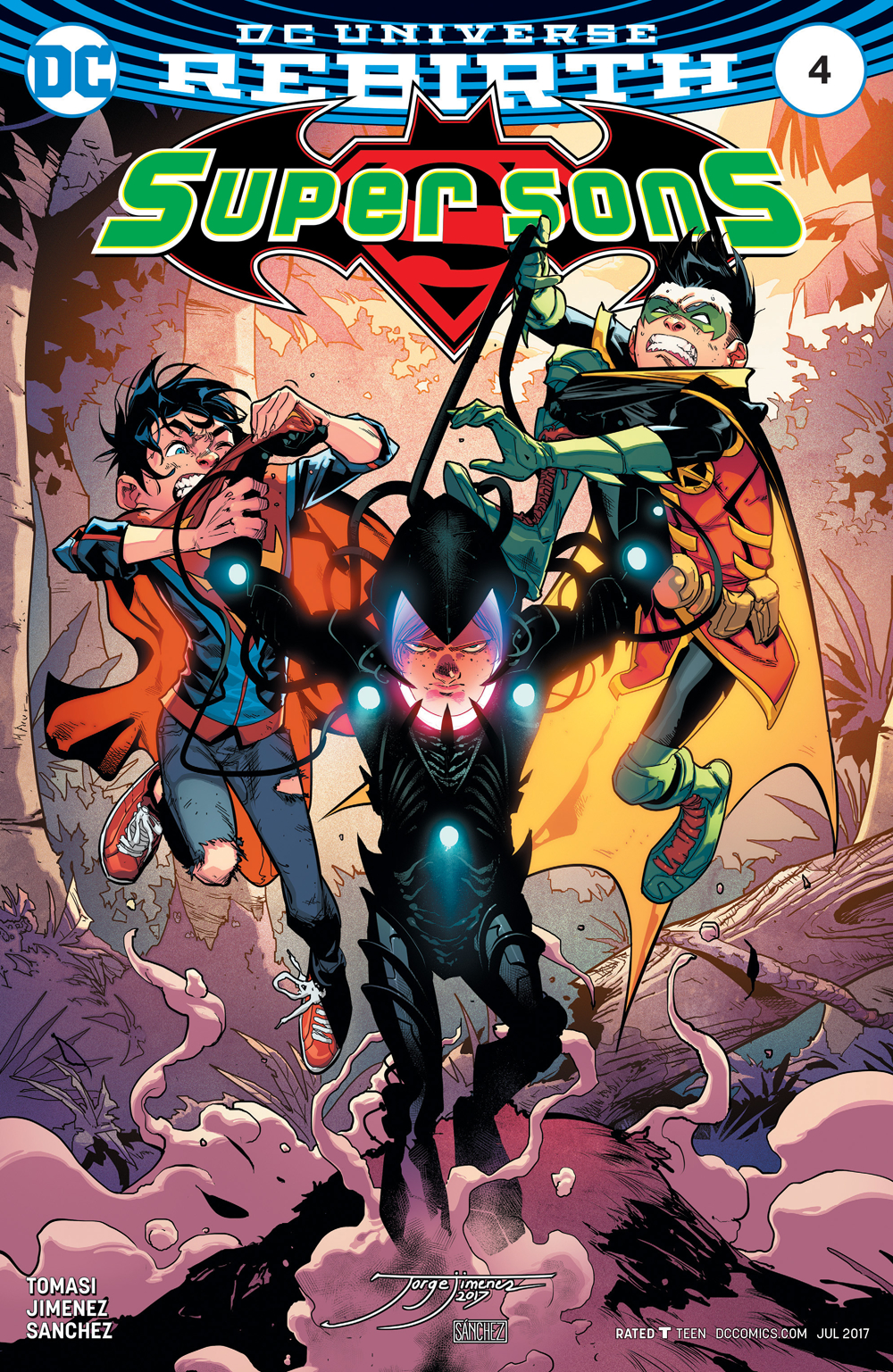 SUPER SONS #4 | Picked by Pat
(W) Peter J. Tomasi (A/CA) Jorge Jimenez
"When I Grow Up" part four! As our young heroes struggle to break free of the deadly Kid Amazo's control, they discover the truth behind this young villain's power! But with an army at his command, and his sights set on total domination, the boys will need to put up the fight of their young lives to stop him! Is the key to stopping him not beating him but helping him?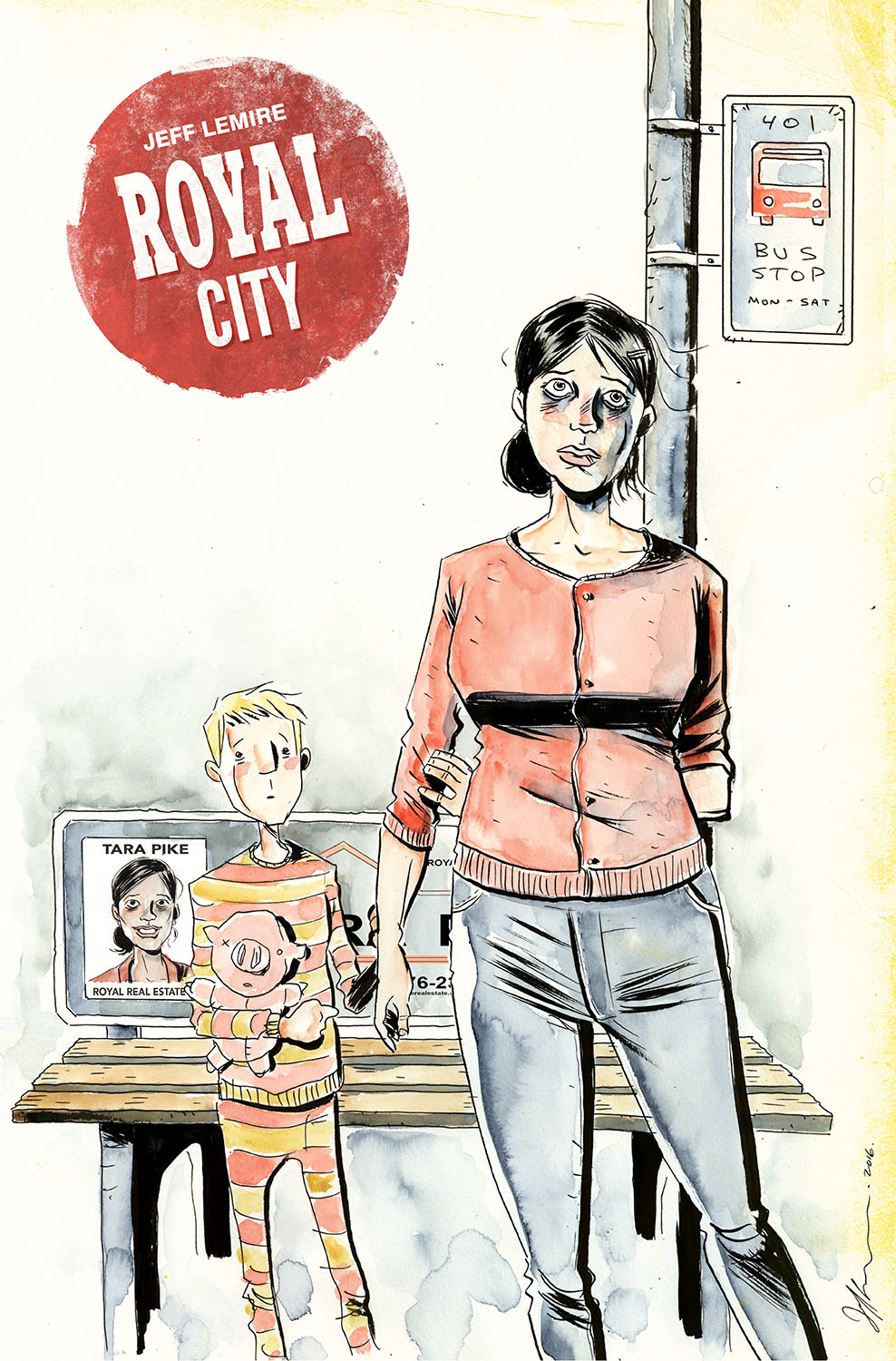 ROYAL CITY #3 | Picked by Dave & Josh
(W) Jeff Lemire (A/CA) Jeff Lemire
JEFF LEMIRE's ambitious new graphic novel continues as Tara Pike awakens, lost in a strange other world that may hold the secrets to her unhappiness. Meanwhile, the Pike brothers reunite with disastrous consequences.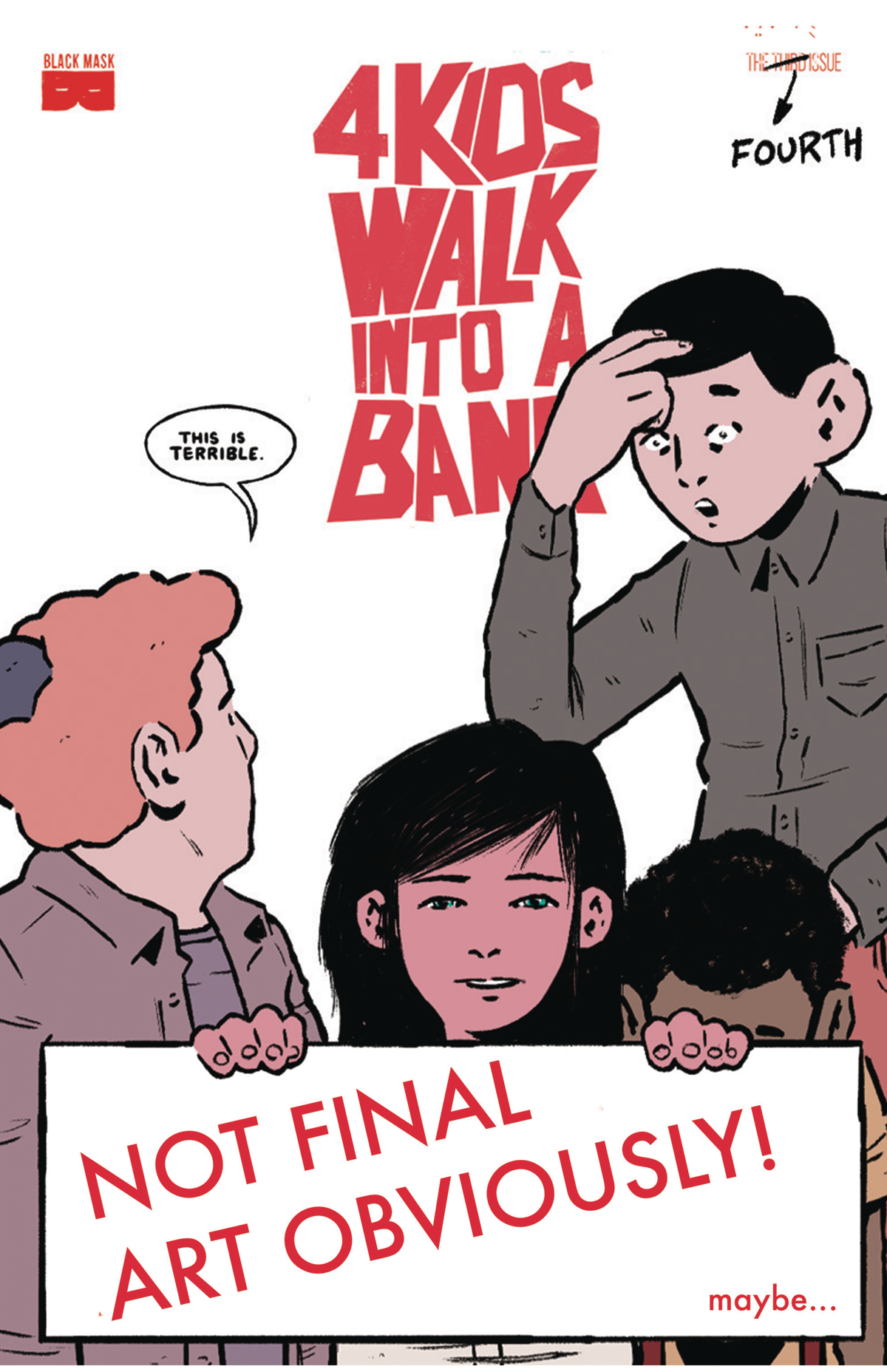 4 KIDS WALK INTO A BANK #4 | Picked by Pat
(W) Matthew Rosenberg (A/CA) Tyler Boss
Things go wrong. Things begin to fall apart. Time to arrange a date with a trucker.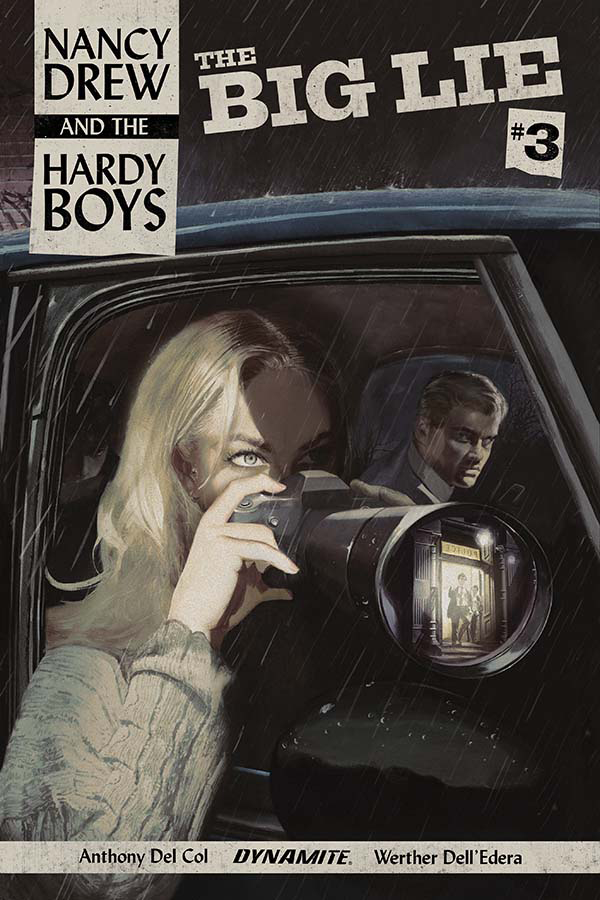 NANCY DREW / HARDY BOYS #3 | Picked by Dave
(W) Anthony Del Col (A) Werther Dell'Edera (CA) Fay Dalton
The team's plan has been set into motion - but will they get caught in their own trap? The three teen detectives must keep up their appearances as criminals - and also stay alive! - while undercover with a band of thieves dead-set on pulling a major heist in of one of the most heavily-guarded places in Bayport!