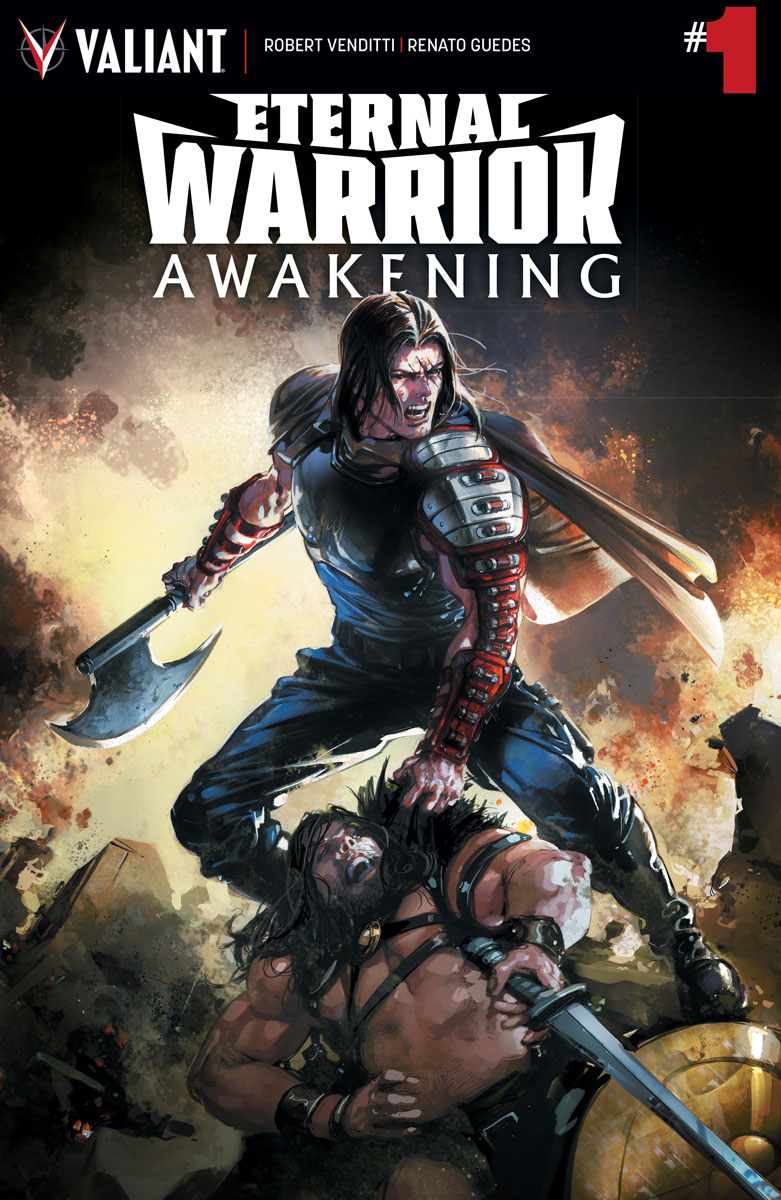 ETERNAL WARRIOR AWAKENING #1 | Picked by Josh
(W) Robert Venditti (A) Renato Guedes (CA) Clayton Crain
It is a time before civilization... On the brink of carving out victory in the most violent battle of his life, Gilad Anni-Padda suffers a devastating injury. He awakens weeks later in a strange land, nursed back to health but with no memory of his past. A tribe has shown him compassion in an age of cruelty, and he will return their gift in kind. Now the real violence will begin... New York Times best-selling writer Robert Venditti (Hal Jordan & The Green Lantern Corps.) and acclaimed artist Renato Guedes (Bloodshot Reborn) lead a celebration of the Eternal Warrior's 25th anniversary here with the second of four standalone specials honoring the most famous Valiant tales ever told!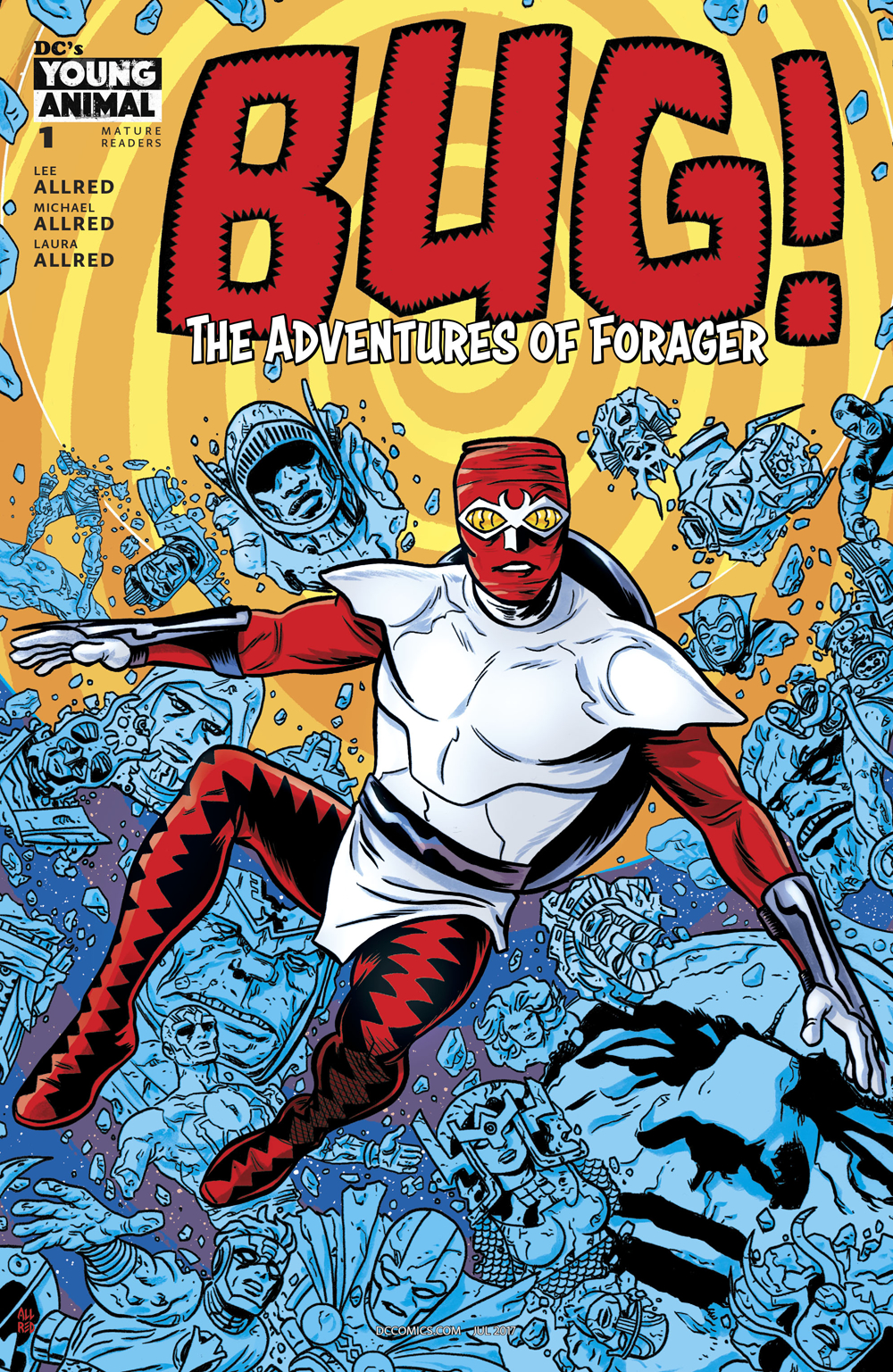 BUG! THE ADVENTURES OF FORAGER #1 (OF 6) | Picked by Colin & Josh
(W) Lee Allred (A/CA) Michael Allred
An all-new Young Animal miniseries begins! Forager is just one of the Hive before he breaks out of his cocoon and finds himself in a mysterious house in an unknown realm. There he meets all kinds of strange creatures: a ghostly girl, a talking teddy bear and otherworldly weirdos that have literally jumped out of his worst nightmares. But these interdimensional oddballs are nothing compared to the evil General Electric, who is on the hunt for a reality-bending metal that could alter the fabric of life itself. To stay one step ahead of him and preserve the multiverse, Forager must travel through alternate dimensions to seek the metal and, hopefully, catch up with that cagey stuffed bear. If he does it, will he finally be able to distinguish himself as a New God?
DC's Young Animal celebrates Jack Kirby's centenary with this new six-issue miniseries-and who better to tackle this task than the Eisner Award-winning Allred clan! Featuring scripts by Lee Allred (BATMAN '66), art by Michael Allred (Silver Surfer) and colors by Laura Allred (Lady Killer), BUG! is truly a family affair.
MATURE READERS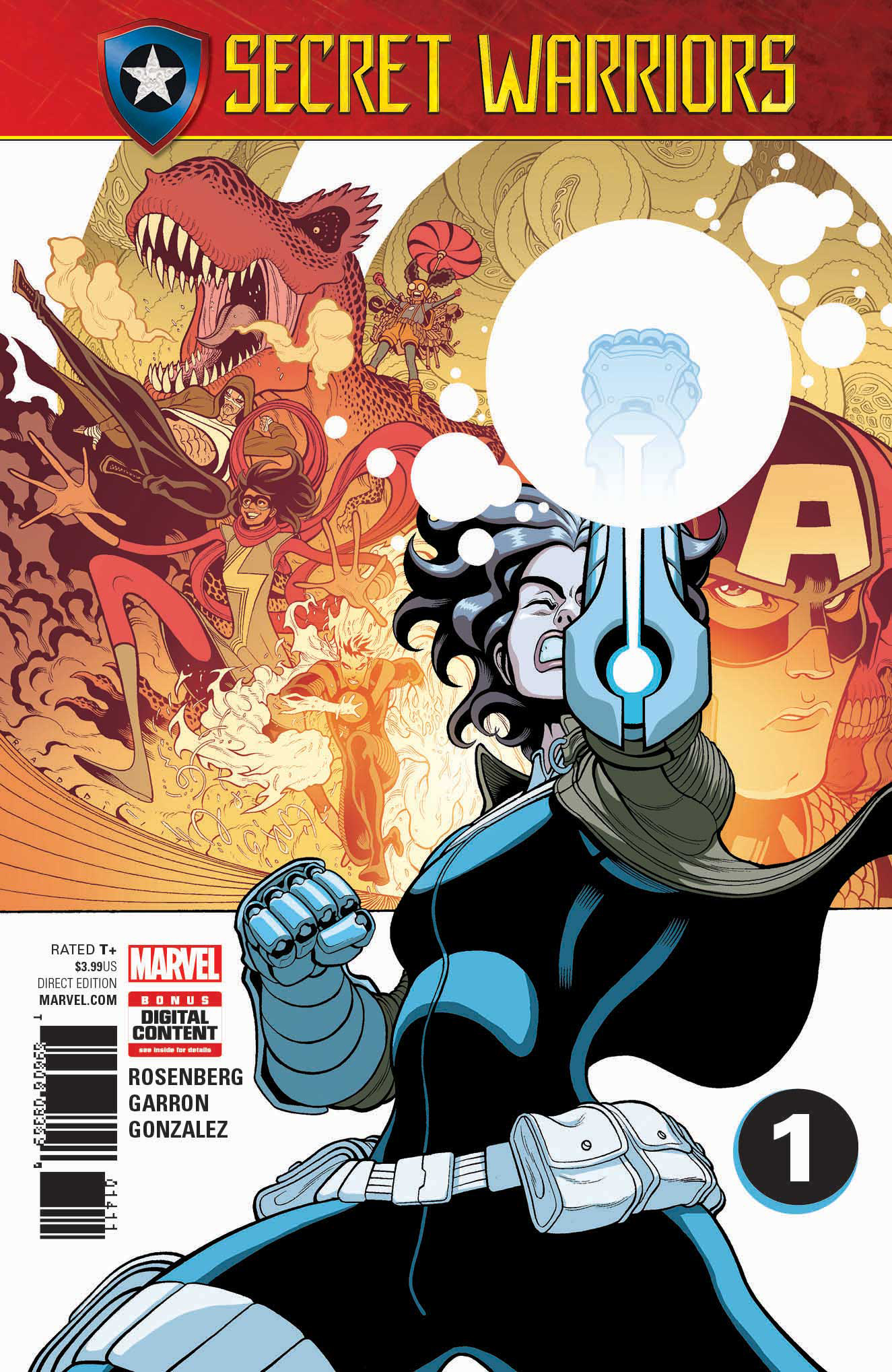 SECRET WARRIORS #1 (Secret Empire) | Picked by Colin
(W) Matthew Rosenberg (A) Javi Garron (CA) Tradd Moore
A SECRET EMPIRE TIE-IN!
Captain America has been revealed to be an agent of Hydra - and he's coming after Inhumans!
S.H.I.E.L.D. Agent Daisy Johnson, a.k.a. QUAKE, wants no part of Hydra, so she goes underground, teaming up with MS. MARVEL, MOON GIRL & DEVIL DINOSAUR, KARNAK and INFERNO to set things right - for the Inhumans, but also for the entire country!
Penned by rising star Matthew Rosenberg (Kingpin, Rocket Raccoon, 4 Kids Walk Into A Bank) and drawn by the immensely talented Javier Garrón (Death of X, Inhumans vs X-Men), SECRET WARRIORS is one part coming-of-age story, one part spy-thriller, all action and all heart. Don't miss the next (and final?) generation of Inhumans as they take the Marvel Universe by storm!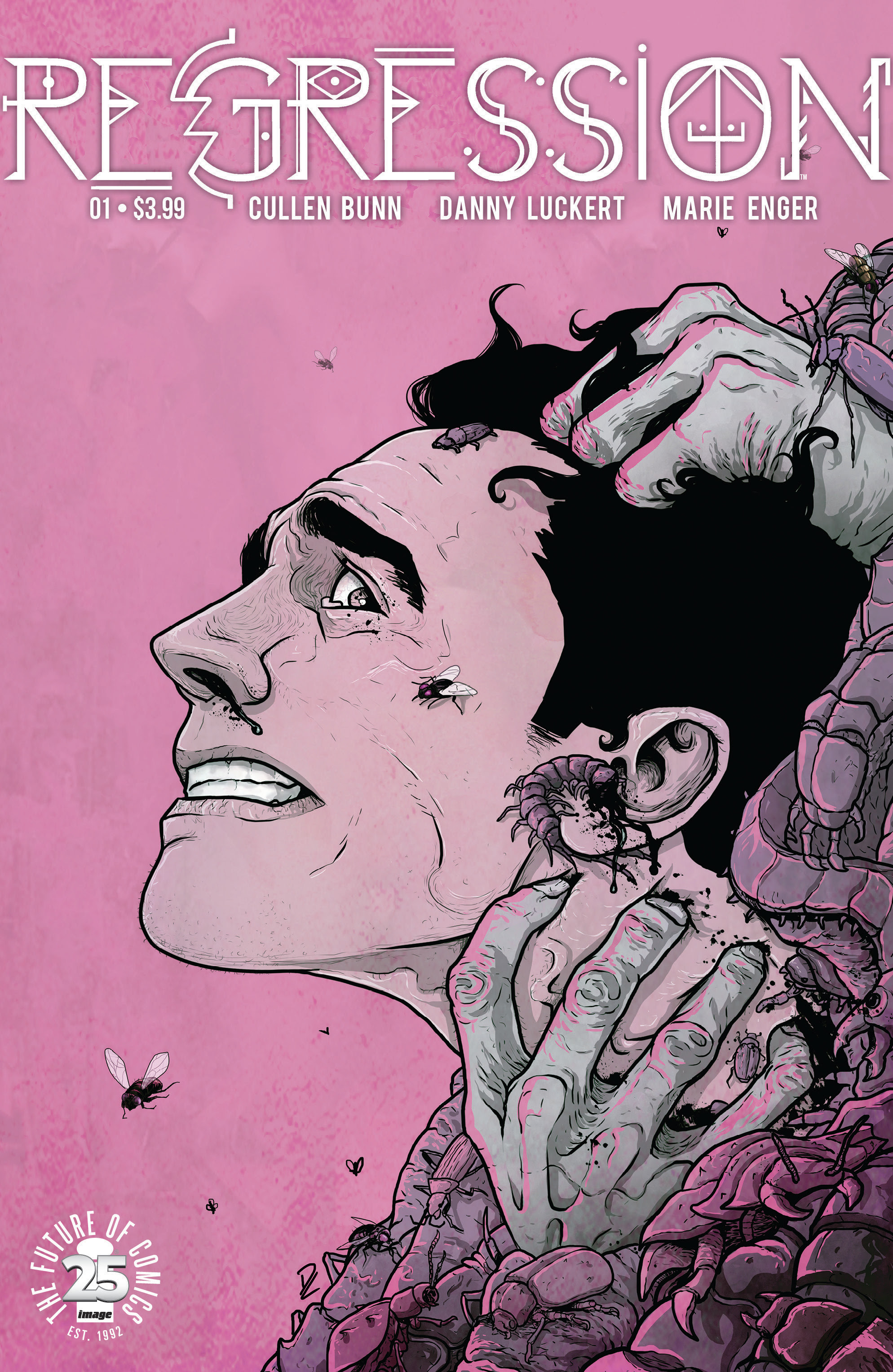 REGRESSION #1 | Picked by Colin
(W) Cullen Bunn (A/CA) Danny Luckert
Adrian is plagued by ghastly waking nightmares. To understand and possibly treat these awful visions, Adrian reluctantly agrees to past life regression hypnotherapy. As his consciousness is cast back through time, Adrian witnesses a scene of horrific debauchery and diabolism. Waking, he is more unsettled than before, and with good reason-something has followed him back. Adrian descends into a world of occult conspiracy, mystery, reincarnation, and insanity from which there is no escape.
  
Presented by CULLEN BUNN (Harrow County, The Sixth Gun, The Empty Man), DANNY LUCKERT (Haunted), and MARIE ENGER (Pistolwhip, 2 Sisters), REGRESSION is a tale of supernatural terror and intrigue unlike any horror comic you've ever experienced.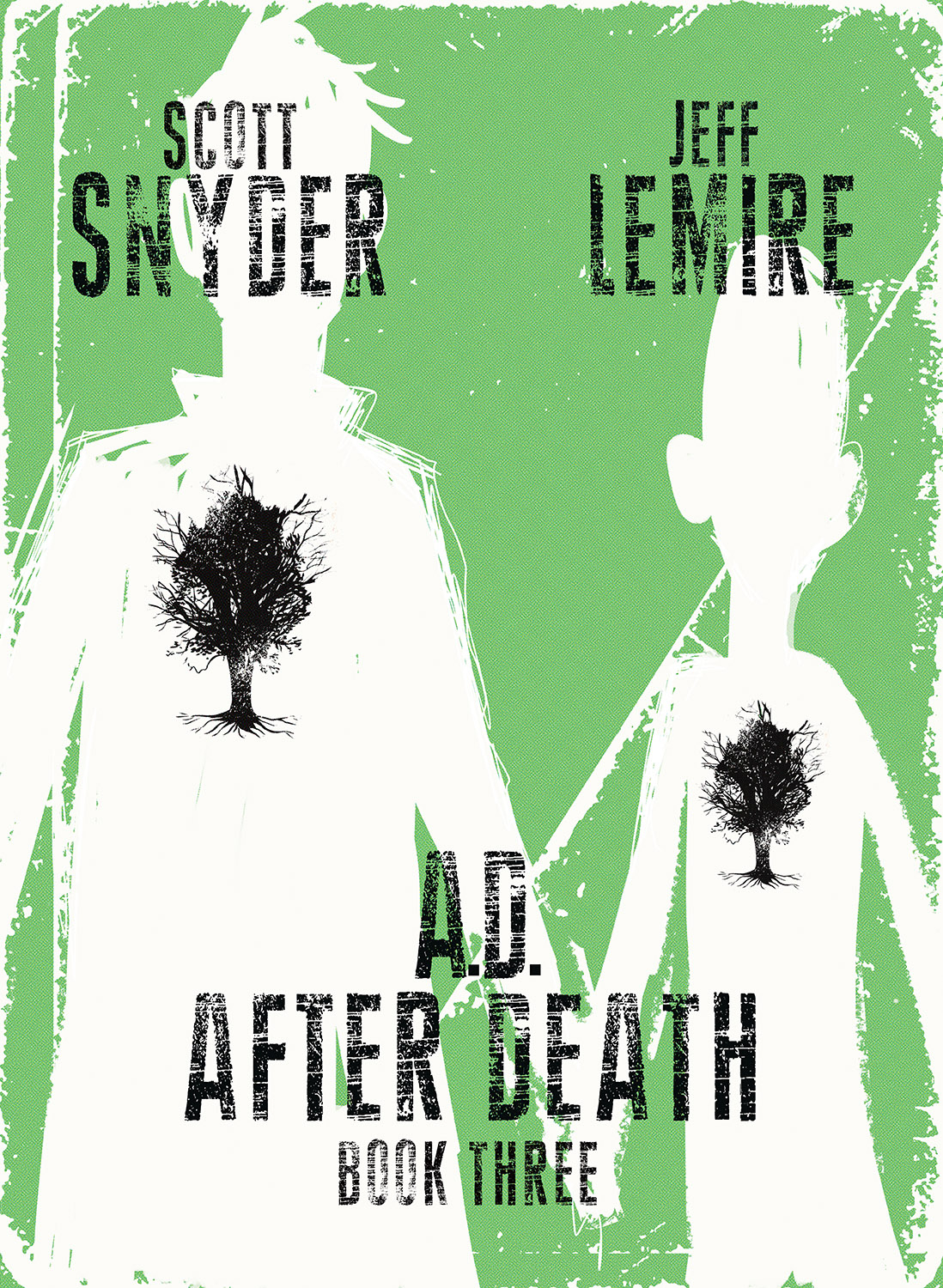 A.D. AFTER DEATH BOOK 03 (of 3) | Picked by Josh & Dave
(W) Scott Snyder (A/CA) Jeff Lemire
MINI-SERIES FINALE
Jonah Cooke is on the run from a future he helped create, a future where death has been genetically cured. Yet he's finally come to accept that no matter how long he lives, he'll never escape his past. And now he's done the one thing that may put everyone left alive in jeopardy. The shocking conclusion of the sci-fi epic by two of comics' most acclaimed creators is here.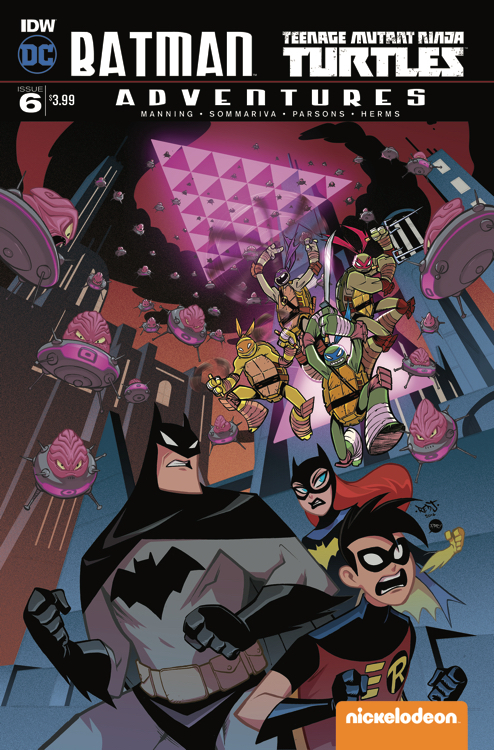 BATMAN TMNT ADVENTURES #6 | Picked by Adam
(W) Matthew K. Manning (A/CA) Jon Sommariva
Months after the conclusion to their adventure, Batman and the TMNT discover that the hidden threat has not passed, and now Gotham is in danger! A last ditch effort may be the only thing that saves two worlds!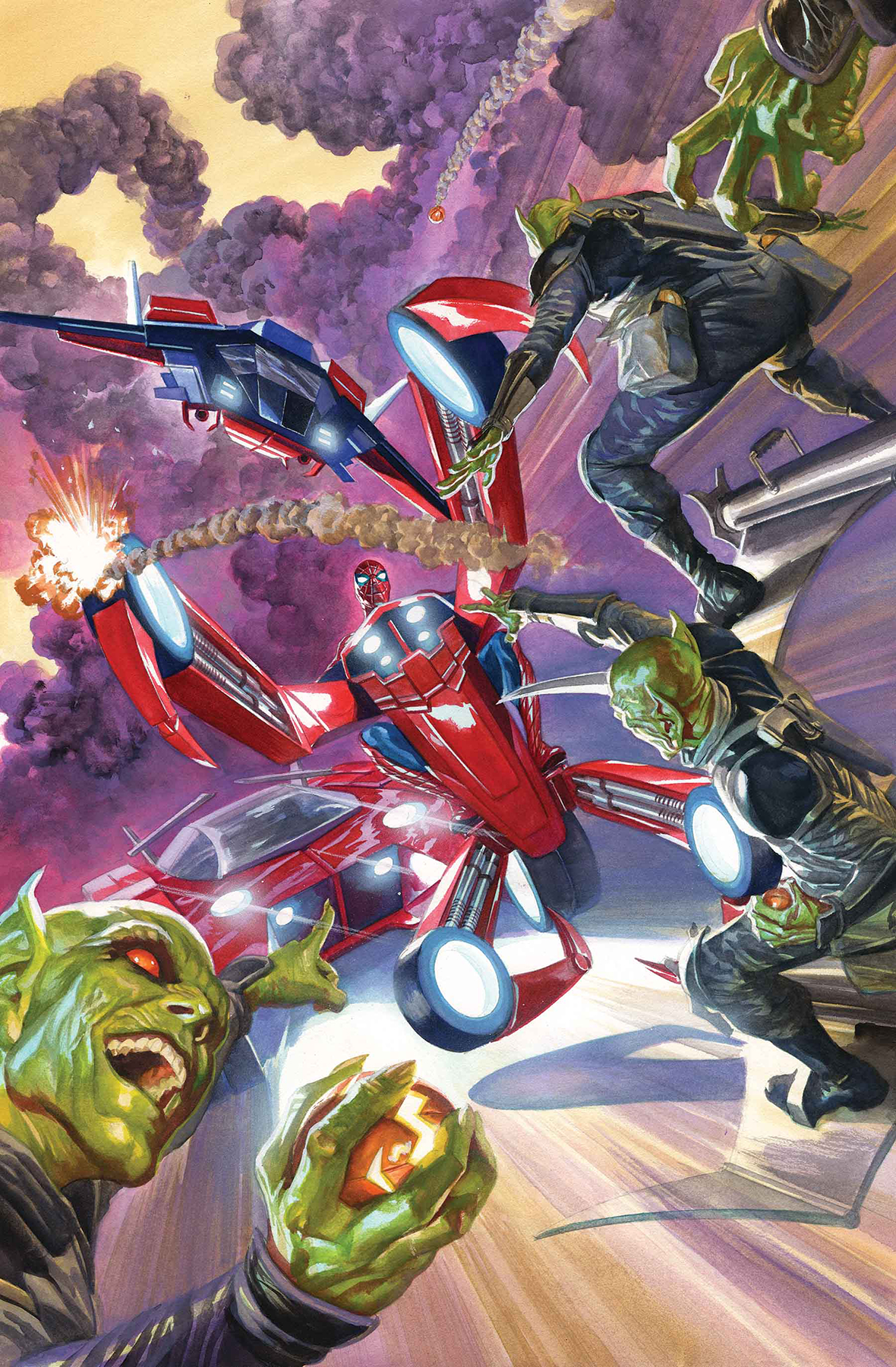 AMAZING SPIDER-MAN #27 | Picked by Adam
(W) Dan Slott (A) Stuart Immonen (CA) Alex Ross
"THE OSBORN IDENTITY" PART 3!
•  Norman Osborn has slowly worked his way to a position of power in the Eastern European nation of Symkaria, and now has a goblin-ized army behind him.
•  With Symkarian hero Silver Sable at his side, Spider-Man has all the forces and weaponry that Parker Industries can gather to take the battle to Norman.
•  SPIDER-ARMY VS. GOBLIN ARMY!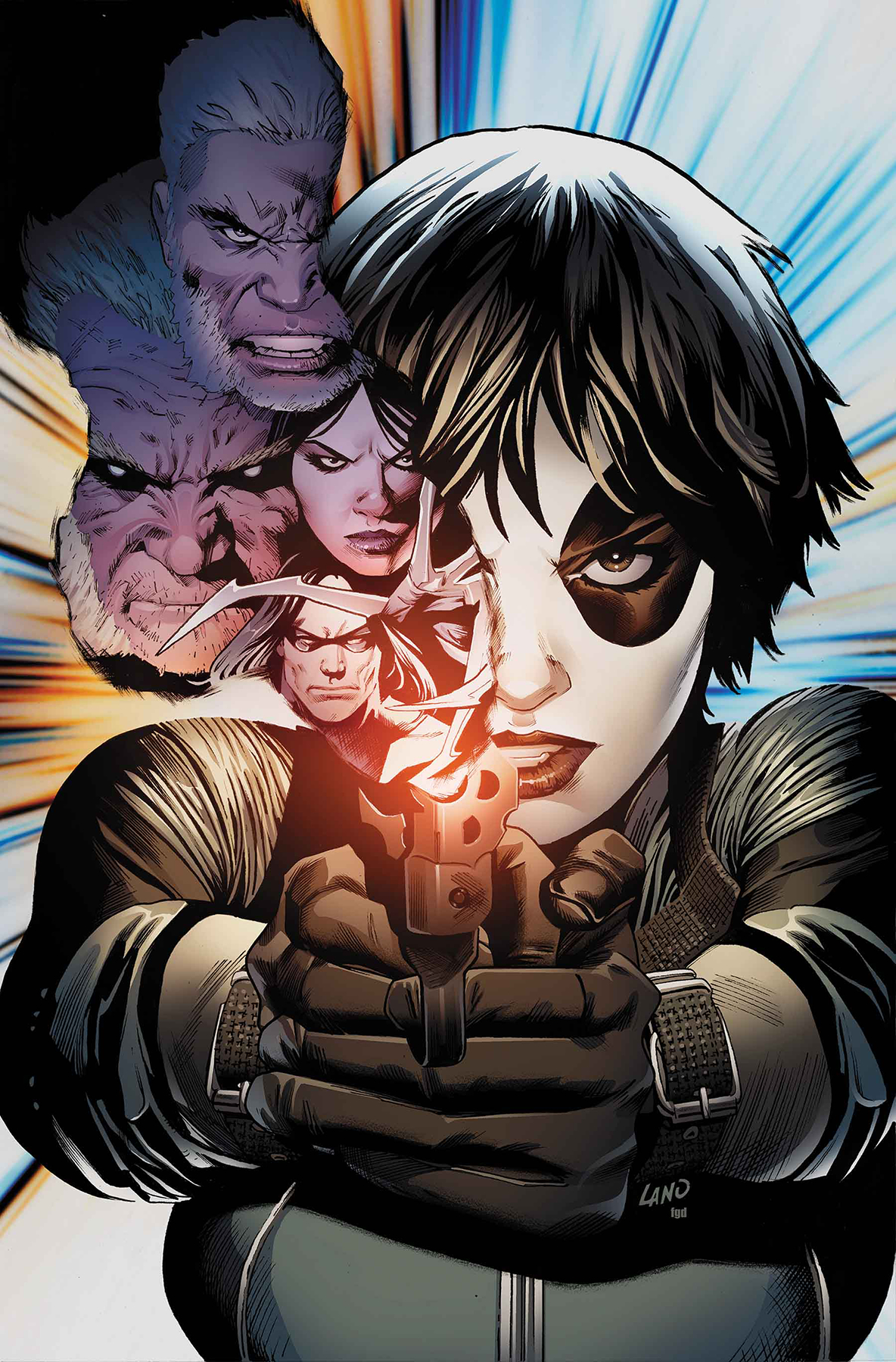 WEAPON X #3 | Picked by Adam
(W) Greg Pak (A/CA) Greg Land
ENTER: DOMINO!
•  The mysterious director of the Weapon X Program has chosen it's next target: the Soldier of Good Fortunes known as Domino.
•  If Old Man Logan and Sabretooth barely survived attacks by Weapon X's new monsters, how will Domino fare -  
without the help of an enhanced healing factor or Adamantium skeleton? She'll need a little luck...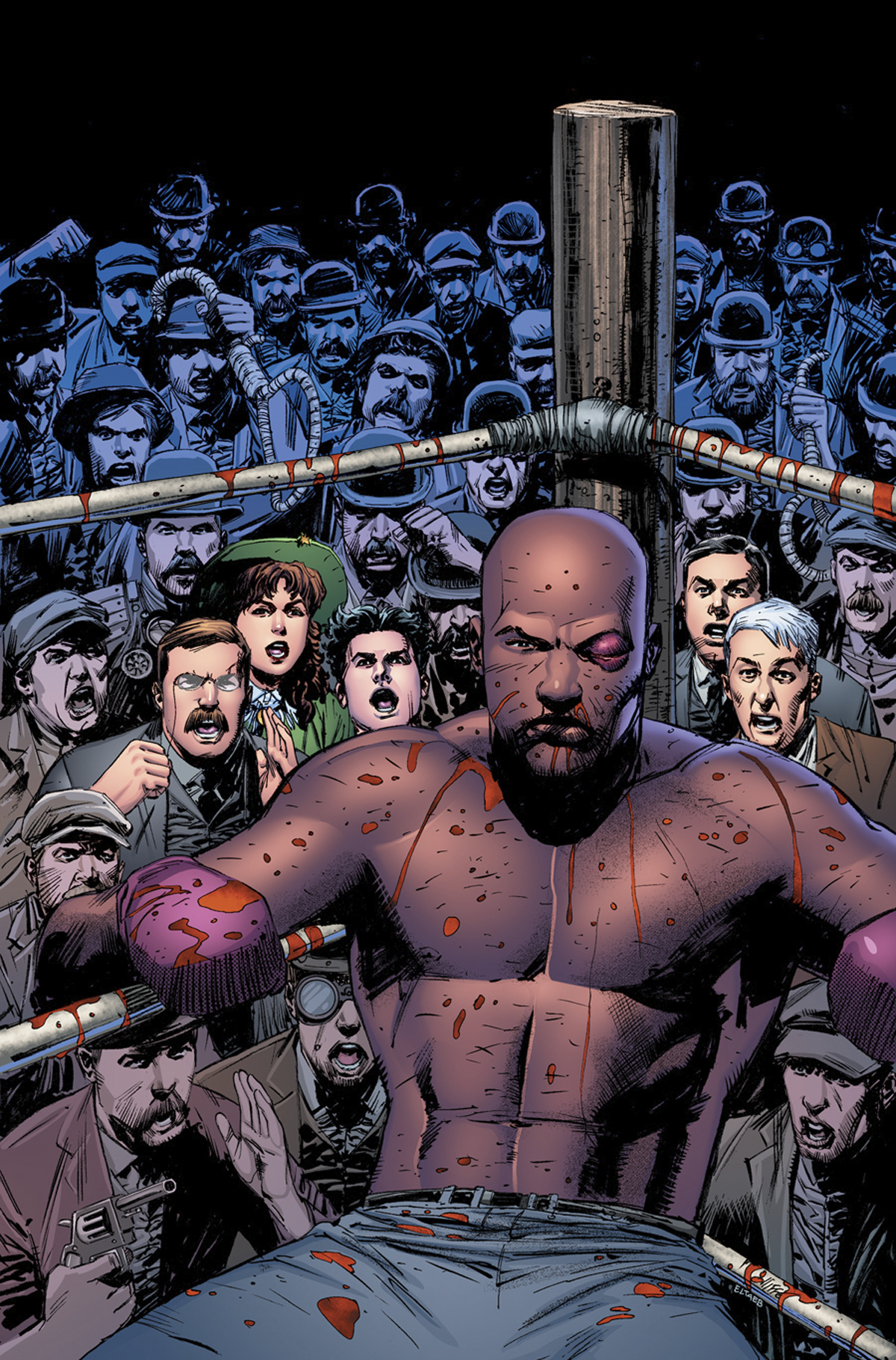 ROUGH RIDERS: RIDERS ON THE STORM #3 | Picked by Dave
(W) Adam Glass (A) Pat Oliffe (CA) Pat Olliffe
"HEAD 'EM UP, MOVE 'EM OUT!" In the wake of President McKinley's death, Teddy Roosevelt's suspicions about a LARGER CONSPIRACY have all but been confirmed. But before being sworn into office as the new President, Teddy vows to bring down those responsible for this national tragedy-no matter the cost. It's up to Teddy and his ROUGH RIDERS to investigate just how far this Anarchist web reaches. However, as our heroes grow closer to discovering who's behind this mystery, they find themselves questioning everything they've ever believed. Created and written by Adam Glass (executive producer of Supernatural & writer of Suicide Squad) with cover by Pat Olliffe (Untold Tales of Spider-Man).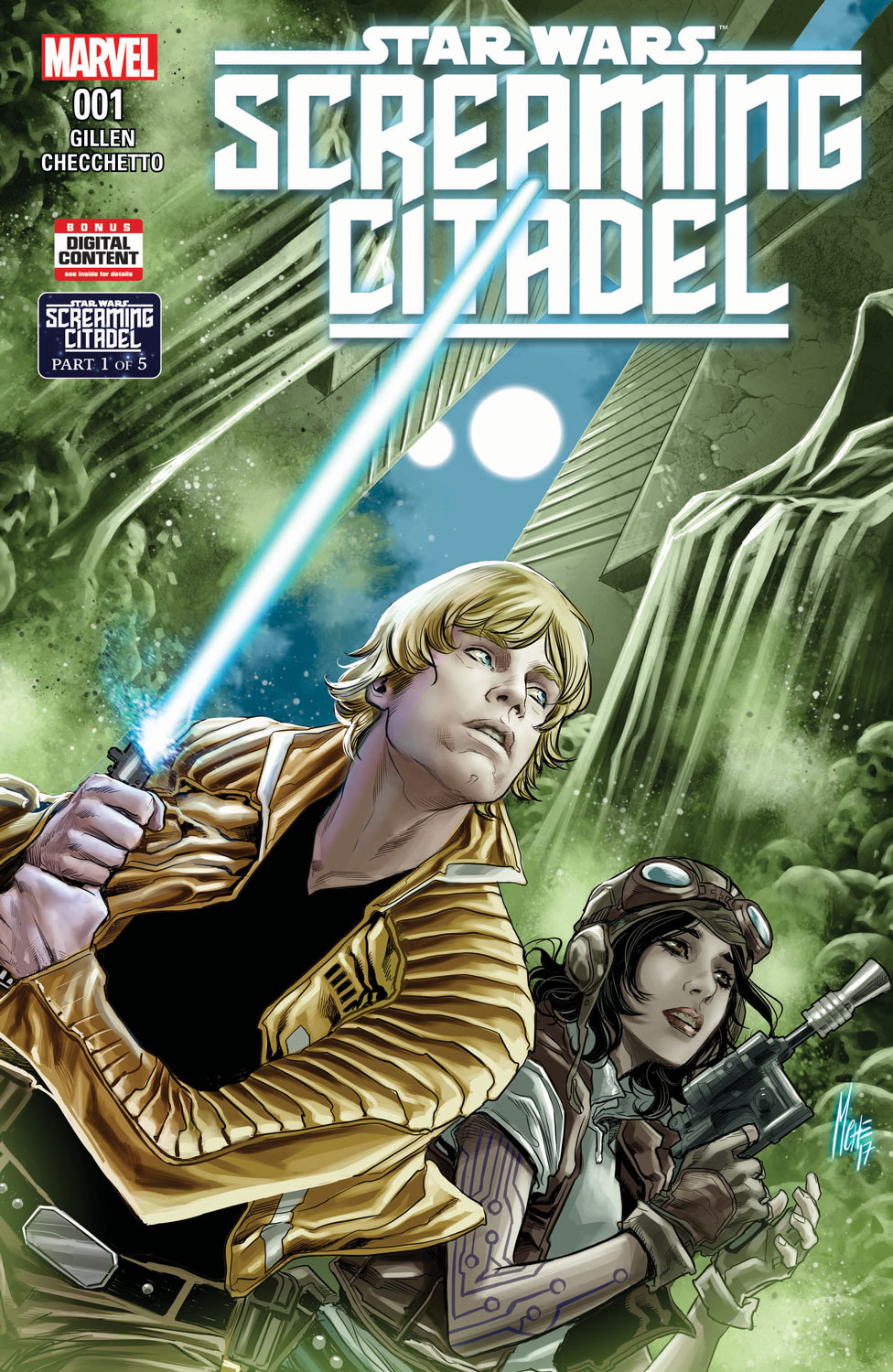 STAR WARS: THE SCREAMING CITADEL #1 | Picked by Dave
(W) Kieron Gillen (A/CA) Marco Checchetto
"THE SCREAMING CITADEL" - PART 1
Rebel pilot and rogue archaeologist wander side by side into the darkest shadows of the galaxy as Luke Skywalker reluctantly teams up with Doctor Aphra! The Doctor makes Luke an offer he can't afford to pass up...one that leads him to a very rare gathering at the heart of the infamous Screaming Citadel. Will Luke find what he's looking for? Can Aphra be trusted? Or will they both wind up victims of the Citadel's Queen?