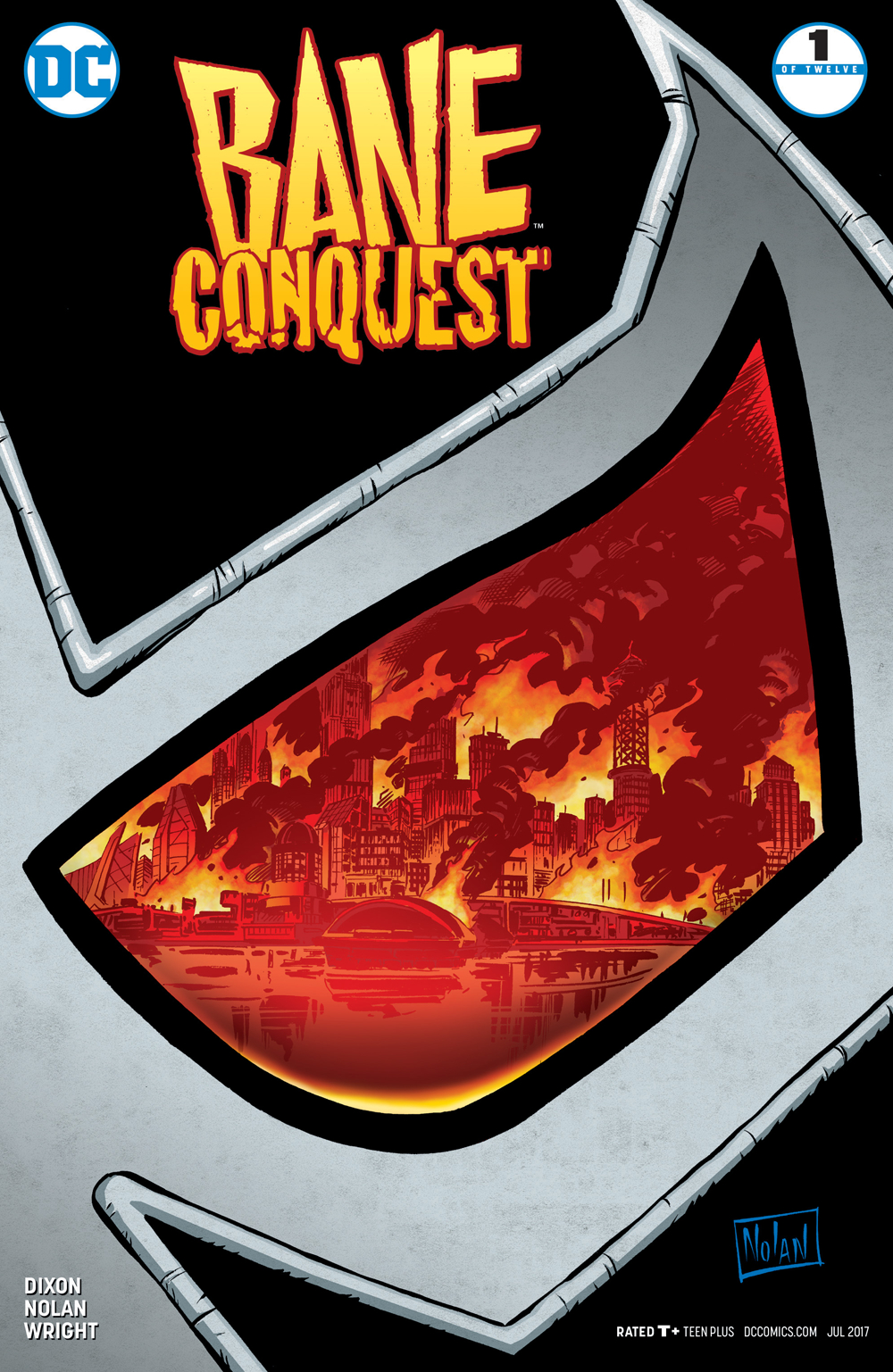 BANE CONQUEST #1 | Picked by Colin
(W) Chuck Dixon (A/CA) Graham Nolan
The co-creators of Bane make a triumphant return to the character, with a twelve-issue series that will push him to the limit! Bane is seeking to create a global criminal empire with the help of his original gang, Bird, Trogg, and Zombie. The Man Who Broke The Bat moves beyond Gotham to find new cities to conquer and new enemies to crush. He won't stop until he stands at the top of the world of crime! For Bane, it's all about CONQUEST.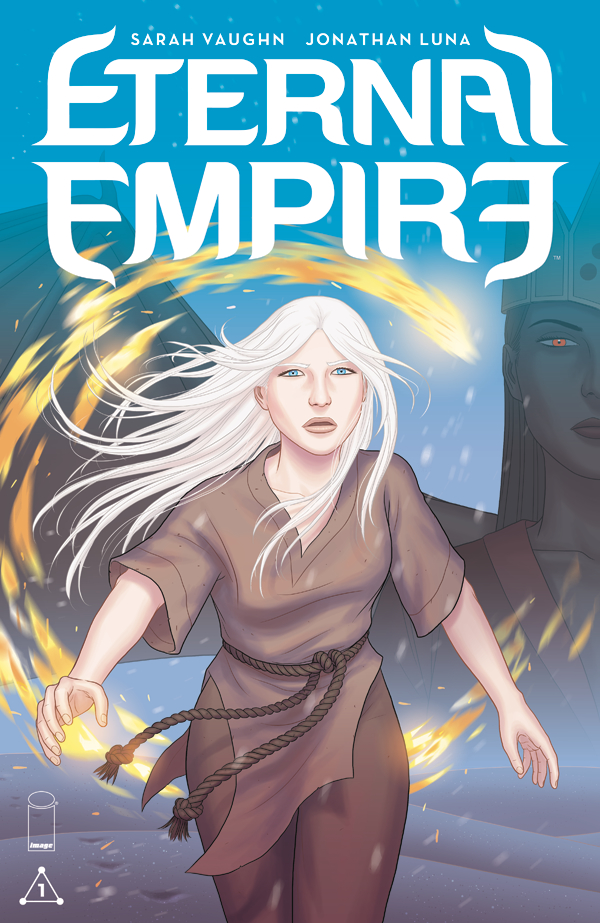 ETERNAL EMPIRE #1 | Picked by Colin
(W) Sarah Vaughn, Jonathan Luna (A/CA) Jonathan Luna
JONATHAN LUNA (ALEX + ADA, THE SWORD, Spider-Woman: Origin) and SARAH VAUGHN (ALEX + ADA, Deadman: Dark Mansion of Forbidden Love, Ruined) return with ETERNAL EMPIRE, a fantasy epic!
The Eternal Empress has waged war against the countries of Saia for over one hundred years and now her sights are set on the last country standing. Within the brutal Empire's workforce, a young woman receives strange visions that give her the courage to escape her fate...or run straight toward it.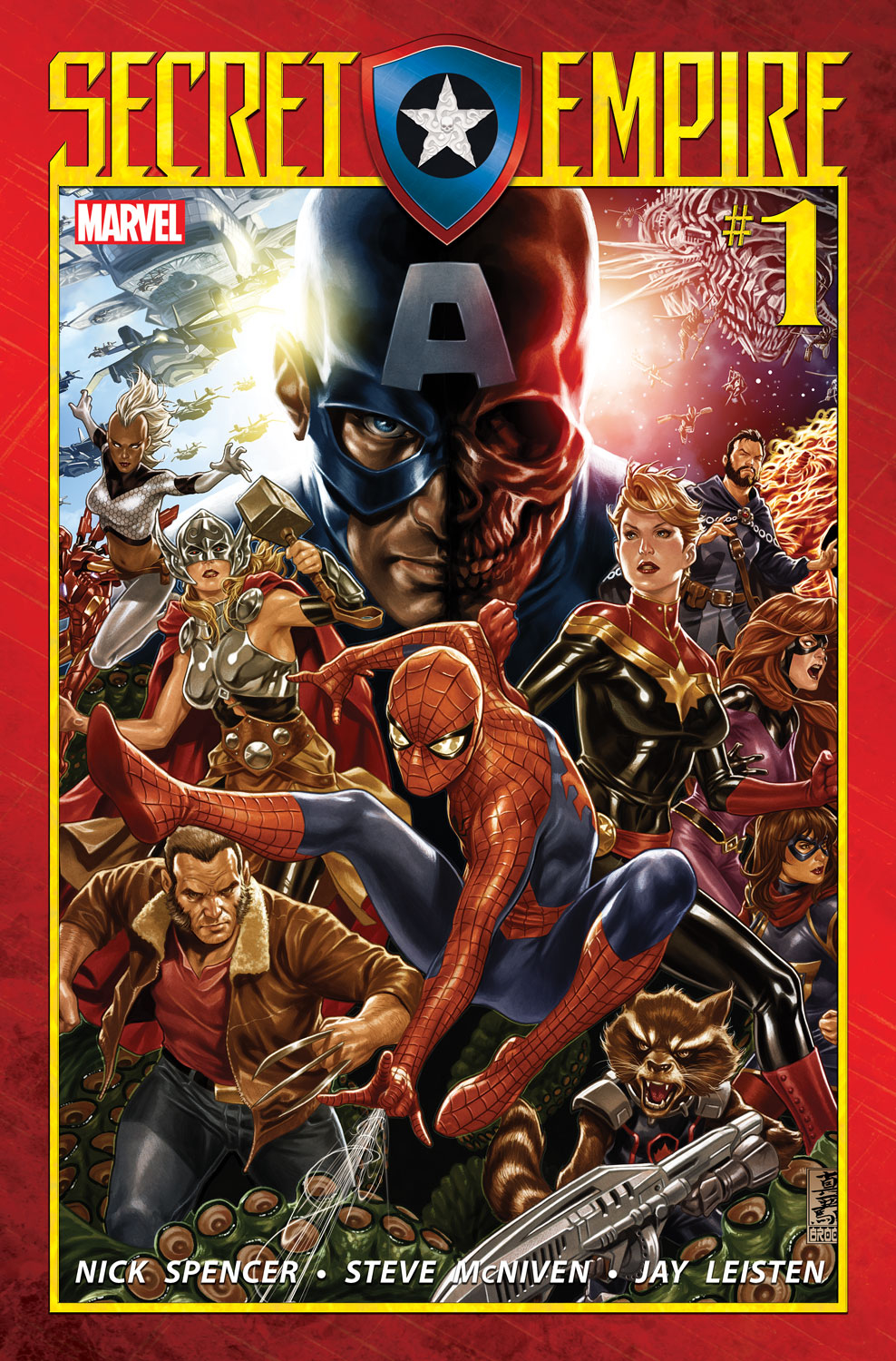 SECRET EMPIRE #1 | Picked by Colin & Dave
(W) Nick Spender (A) Steve McNiven (CA) Mark Brooks
It's been building for months, across a bevy of titles! But now, the moment has arrived for Steve Rogers to step into the light and declare his allegiance to Hydra! How can the heroes of the Marvel Universe cope with this shattering betrayal by the most trusted figure among them? And what will this mean for the world? The map of the Marvel Universe changes in ways nobody will expect - TRUST THE SECRET EMPIRE!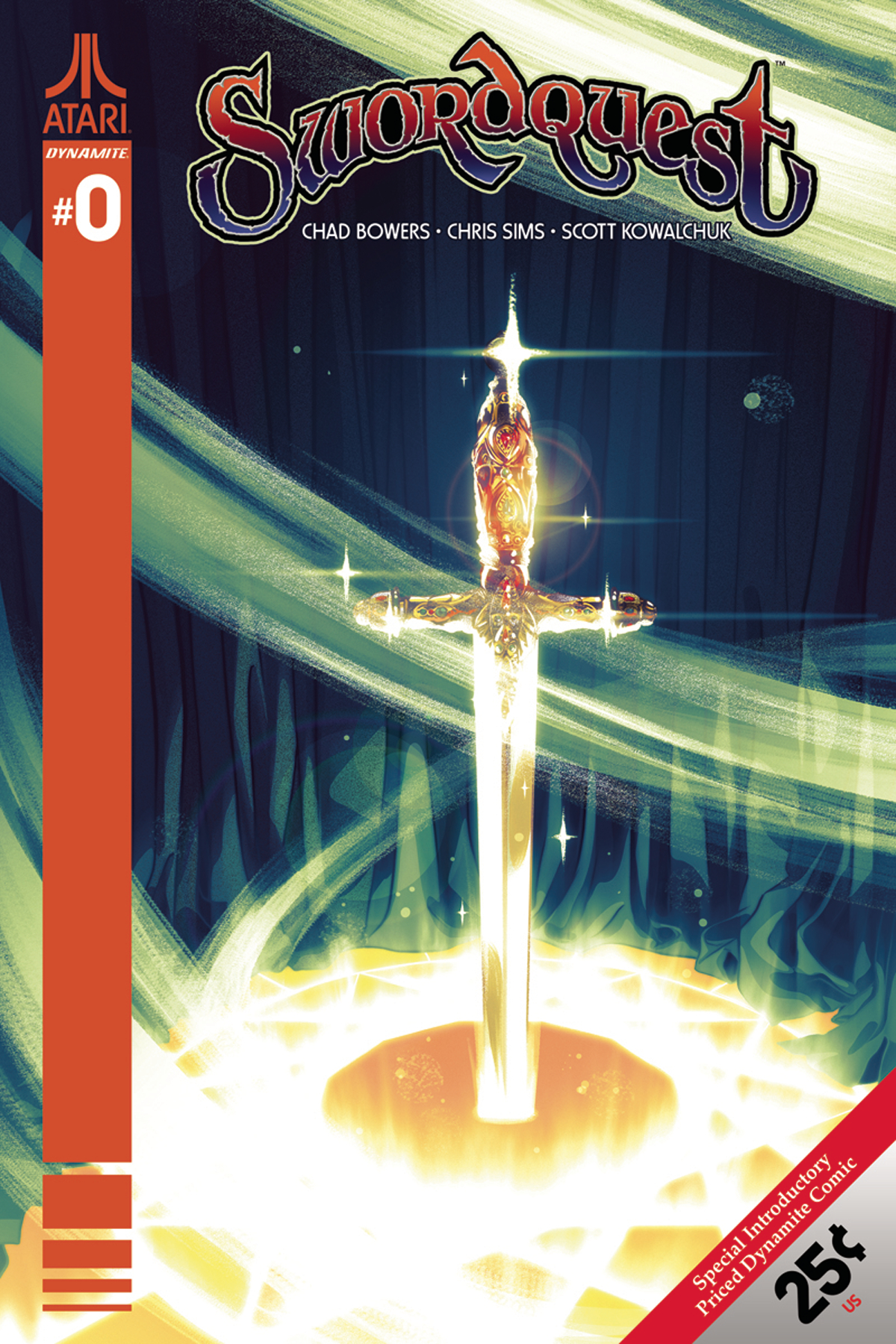 SWORDQUEST #0 | Picked by Adam & Dave
(W) Chad Bowers, Chris Sims (A) Ghostwriter X (CA) Goni Montes
Peter Case was a boy on a quest. The quest to win the prizes from Atari's SwordQuest challenge! He was counting down the days to the release of the final game, AirWorld, only to be shattered when the news surfaced that it would never be released. Now Peter is an adult...and things aren't going well. The bad news is he has to move back in with his mother. The good news is she still has all of his old Atari stuff. With nothing else to look forward to, his obsession with SwordQuest is reignited, in a more...ummm, interesting way... Written by Chad Bowers and Chris Sims (X-Men '92, Down Set Fight) and art by Scott Kowalchuk (Batman '66, Down Set Fight). This is the SwordQuest comic we've been waiting for since 1983!
BATMAN #22 | Picked by Pat, Adam, & Josh
(W) Tom King (A/CA) Jason Fabok
THE BUTTON" part three! The cataclysmic events of DC UNIVERSE: REBIRTH #1 continue here! The Dark Knight and The Fastest Man Alive, the two greatest detectives on any world, unite to explore the mystery behind a certain blood-stained smiley button embedded in the Batcave wall. What starts as a simple investigation turns deadly when the secrets of the button prove irresistible to an unwelcome third party-and it's not who anyone suspects! It's a mystery woven through time, and the ticking clock starts here!
Retailers: This issue will ship with three covers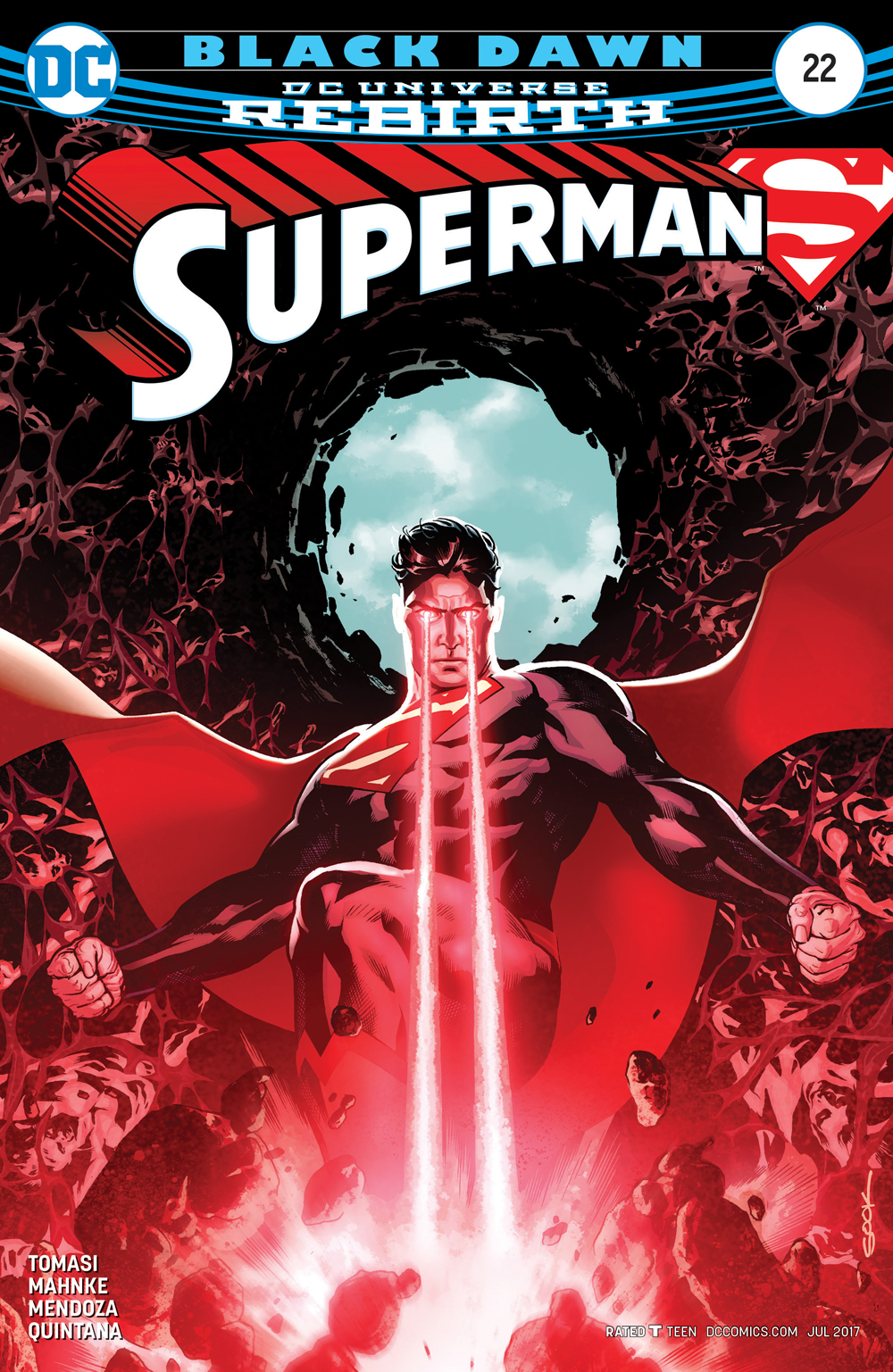 SUPERMAN #22 | Picked by Pat, Adam, & Josh
(W) Peter J. Tomasi, Patrick Gleason (A) Doug Mahnke, Jaime Mendoza (CA) Ryan Sook
"BLACK DAWN" part one! What is the secret of the Dead Man's Swamp? Superman is tested by a mysterious force that pushes his convictions to the limit. Can the Man of Steel save face in the eyes of Hamilton and his son, Superboy?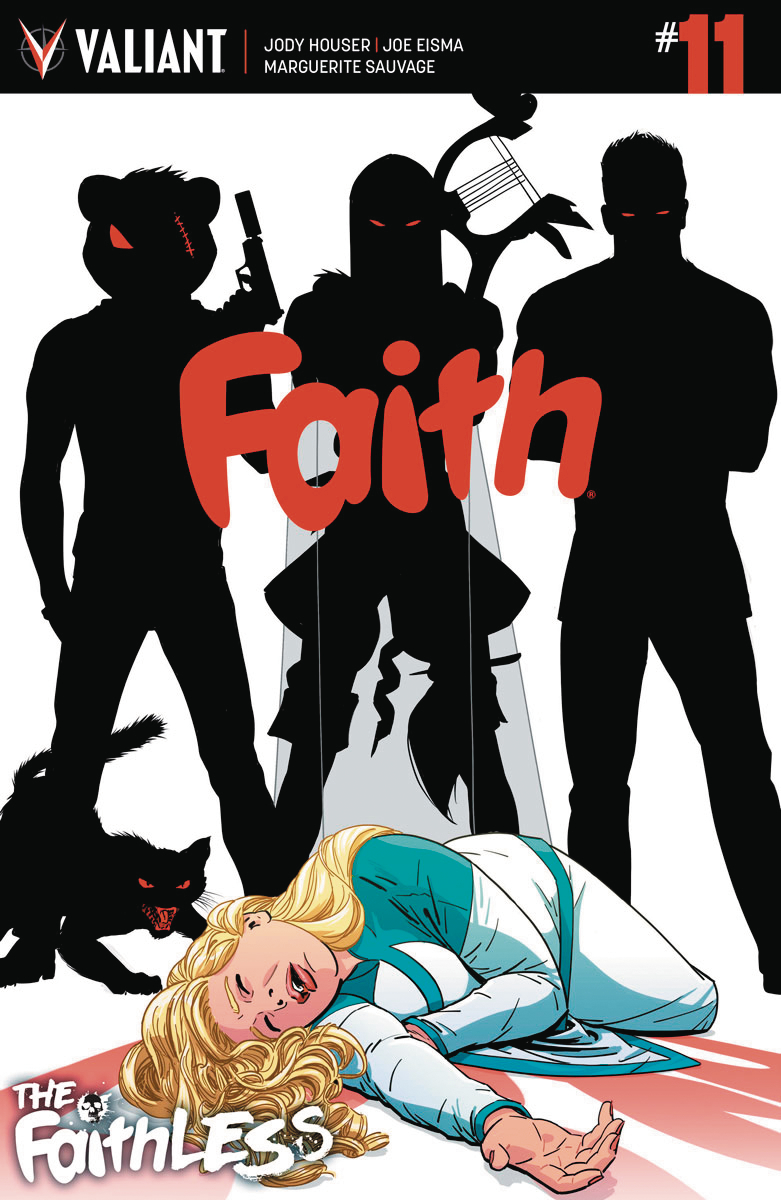 FAITH #11 | Picked by Josh
(W) Jody Houser (A) Joe Eisma, Marguerite Sauvage (CA) Kano
Faith no more! One by one, Faith has outsmarted and defeated every member of her brand-new rogues gallery. But when all four of Los Angeles' most sinister minds attack their sworn enemy at once, their combined power may prove to be too powerful to handle! But will evil finally triumph over the high-flying psiot...or collapse under its own collective weight? The most pivotal moment in Faith's solo career starts here with a rumble that won't just seal the fate of Los Angeles, but the entire nation!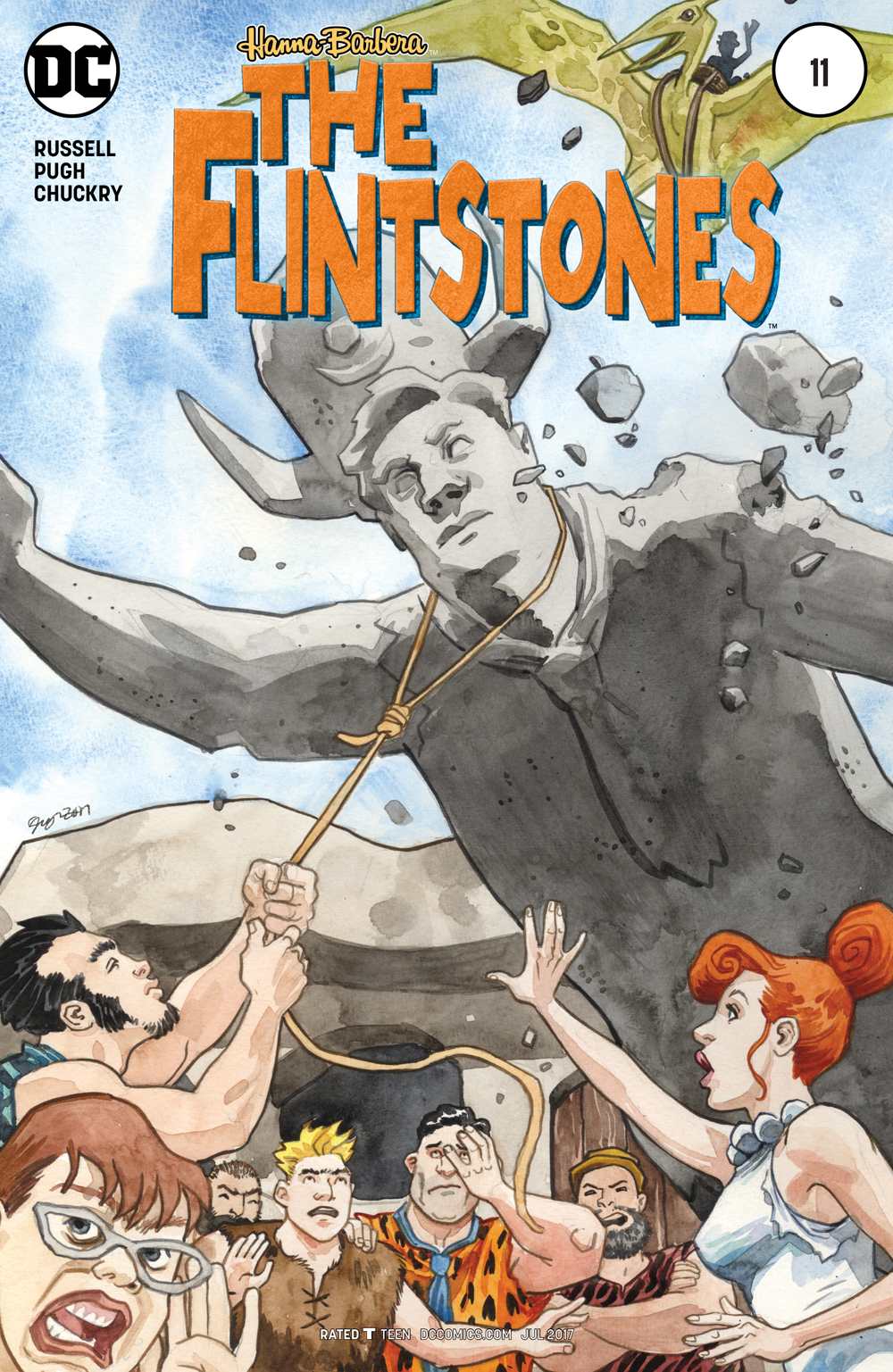 FLINTSTONES #11 | Picked by Dave
(W) Mark Russell (A) Steve Pugh (CA) Jill Thompson
There goes the neighborhood! After Fred's birthday gift from Barney leads to outrage on their street, he is called to appear before the menacing neighborhood association. Can Fred reason with them? Or will the Flintstones be run out of Bedrock?