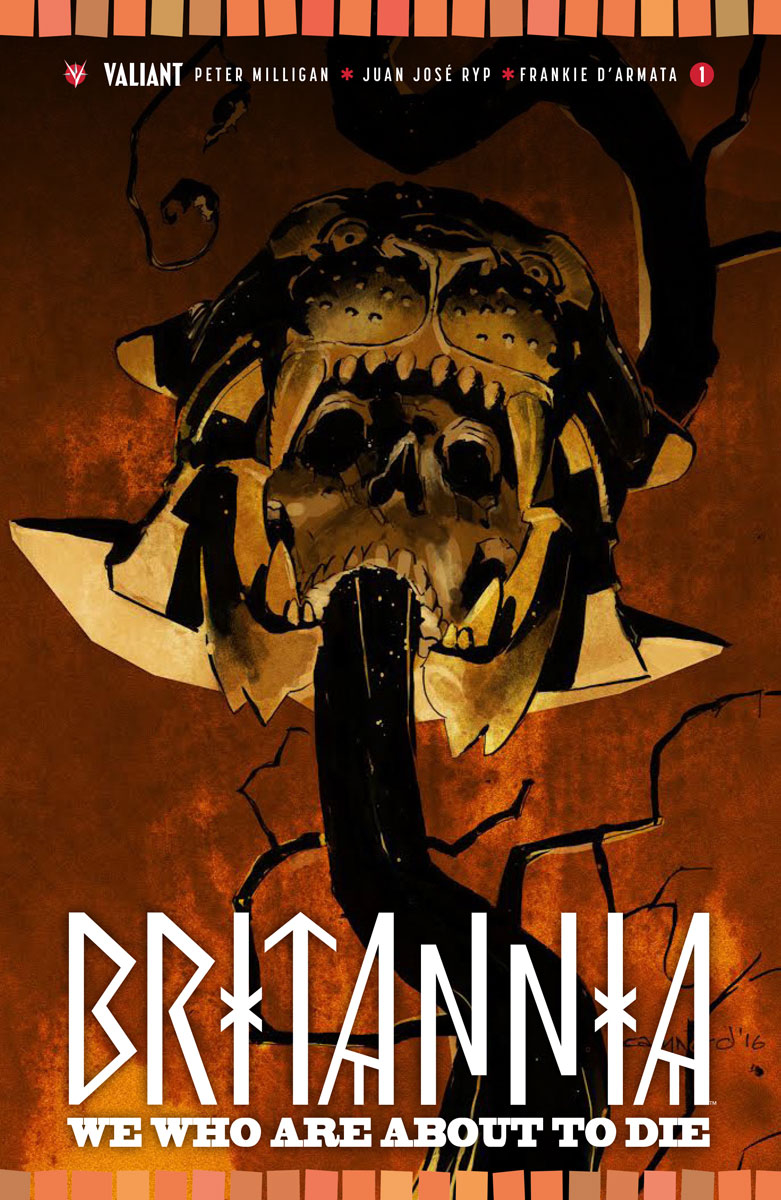 BRITANNIA: WE WHO ARE ABOUT TO DIE #1 | Picked by Josh
(W) Peter Milligan (A) Juan Jose Ryp (CA) Cary Nord
Valiant's critically acclaimed, 10-time sold-out magnum opus returns with a brand-new journey into myth and mystery, from comics master Peter Milligan and incendiary artist Juan José Ryp!
Fifty thousand Romans stand on their feet, watching from the rafters of the coliseum with captured breath as Achillia, a Gladiator unlike any that Rome has seen before, faces incredible odds - one
lone warrior against five of Rome's greatest. Such is the tradition, when a female gladiator enters the fray. When the carnage is complete, the coliseum roars its approval as Achillia stands victorious. Now only one match away from winning her freedom, she has begun to gain renown. The women of Rome, suppressed by their husbands and fathers, have noticed. The men of Rome, husbands and fathers to a growing horde of women entertaining ideas of independence, have noticed as well.
On the other side of Rome, a strange mystery swirls through the Palatine Hill. In the dead of night, down winding alleys, Rome's elite swear that they see visions of a blood-soaked Apollo walking the city...visions that are driving them mad. Even more are becoming sick with weird fever god-dreams. Panic ensues in the city. The Chief Vestal, Rubria, is arrested by Emperor Nero and threatened with crucifixion unless the deadly curse that's fallen on Rome is lifted. She asks Antonius Axia, hero of Britannia and Rome's only detective, for help. She offers only one clue...the gladiator Achillia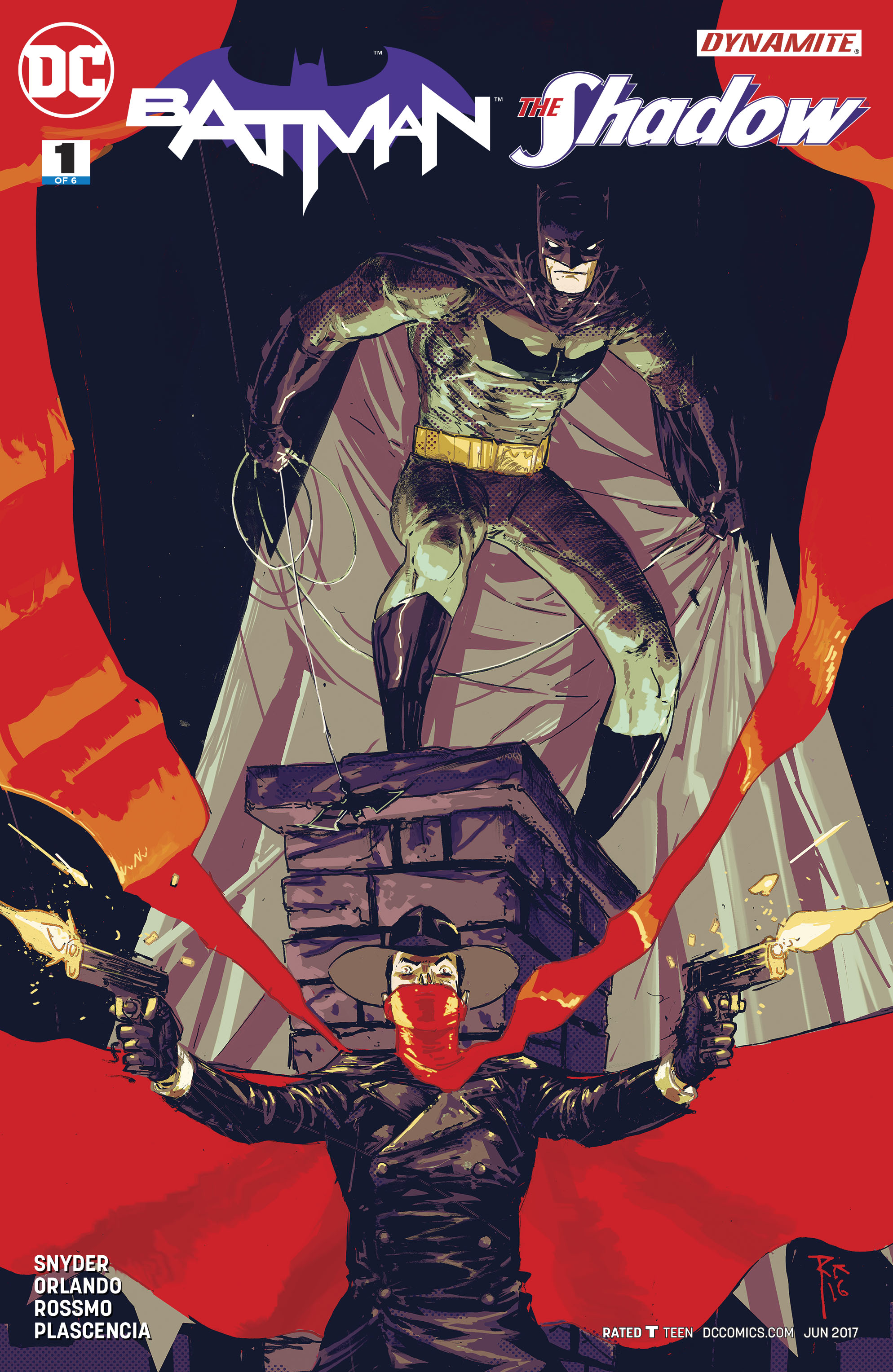 BATMAN / THE SHADOW #1 | Picked by Colin & Josh
(W) Scott Snyder, Steve Orlando (A/CA) Riley Rossmo
Two of history's greatest vigilantes are reunited at last! Murder has come to Gotham City, and Lamont Cranston appears to be the culprit...but he's been dead for over fifty years! Batman will go to the ends of the Earth to unravel the mystery of Cranston's life, but the mysterious Shadow will do everything in his power to stop him from learning too much...
The superstar team of writers Scott Snyder and Steve Orlando and artist Riley Rossmo brings you a dark and twisty modern noir like nothing you've seen before, with a brand-new villain unlike any either hero has faced! This is the unmissable crime series of 2017, so get on board now! Co-published with Dynamite.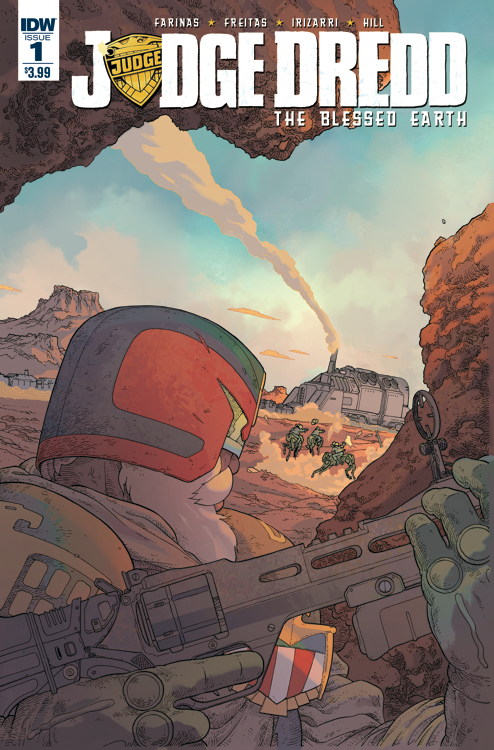 JUDGE DREDD: THE BLESSED EARTH #1 | Picked by Josh
(W) Ulises Farinas, Erick Freitas (A) Dan McDaid (CA) Ulises Farinas
It has been 10 years since the events of Mega-City Zero, and Judge Dredd continues his mission to restore order to a lawless land. The mystery of The Blessed Earth begins to unfold here!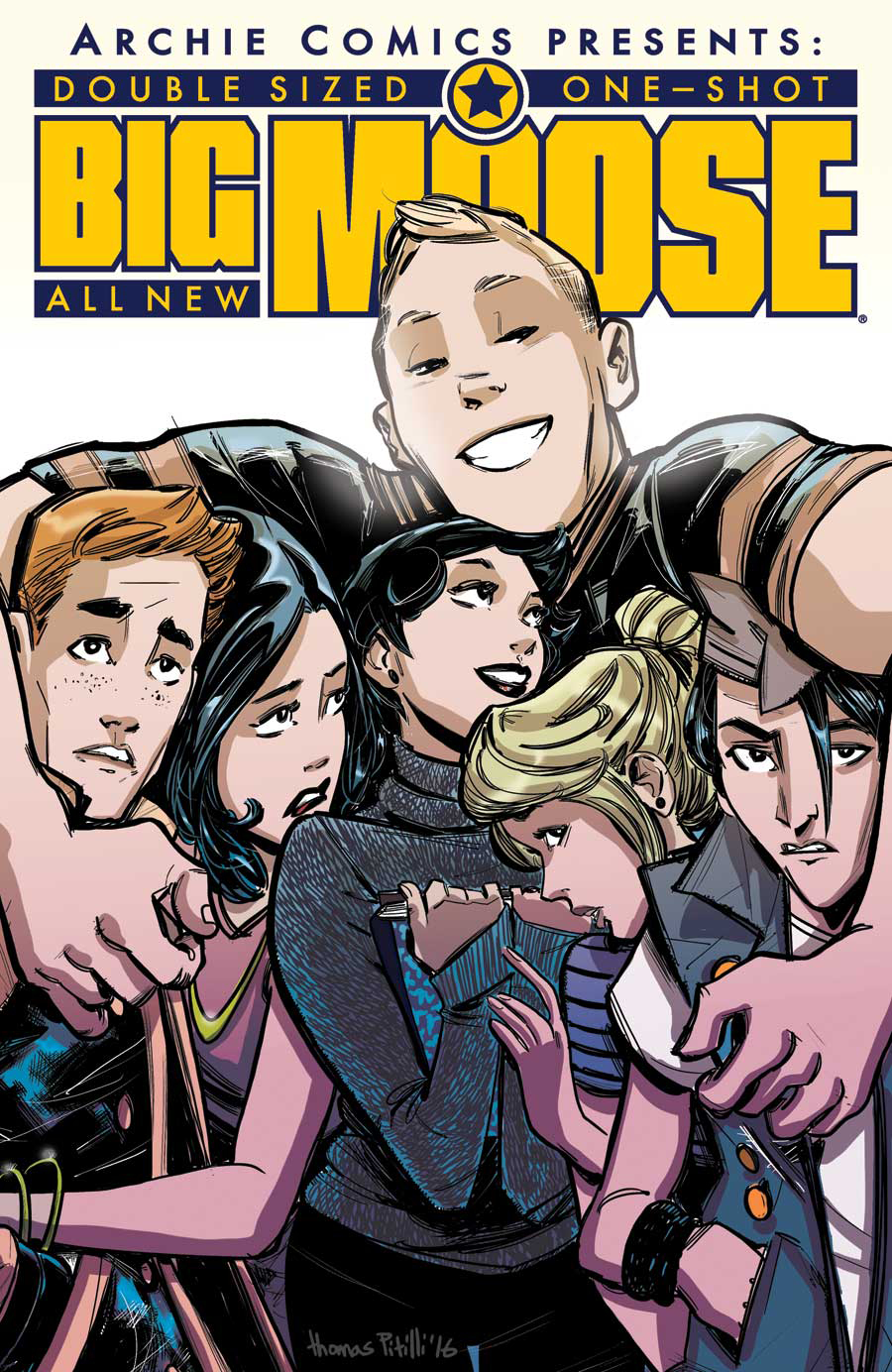 BIG MOOSE (ONE SHOT) | Picked by Dave
(W) Sean Ryan, Ryan Cady, Gorf (A) Cory Smith, Wilfredo Torres (A/CA) Thomas Pitilli
Riverdale's resident jock gets the spotlight in this special one-shot where everything's Moose! Stories by Sean Ryan, Ryan Cady and Gorf with art by Cory Smith, Thomas Pitilli and Wilfredo Torres!
BEN REILLY SCARLET SPIDER #1 | Picked by Colin
(W) Peter David (A/CA) Mark Bagley
One of the most controversial characters in comics has returned - and the controversy has only BEGUN! In the aftermath of THE CLONE CONSPIRACY, Ben has a new take on life...and he's not the same Scarlet Spider he was before. Come witness what will be the most talked about comic of the year!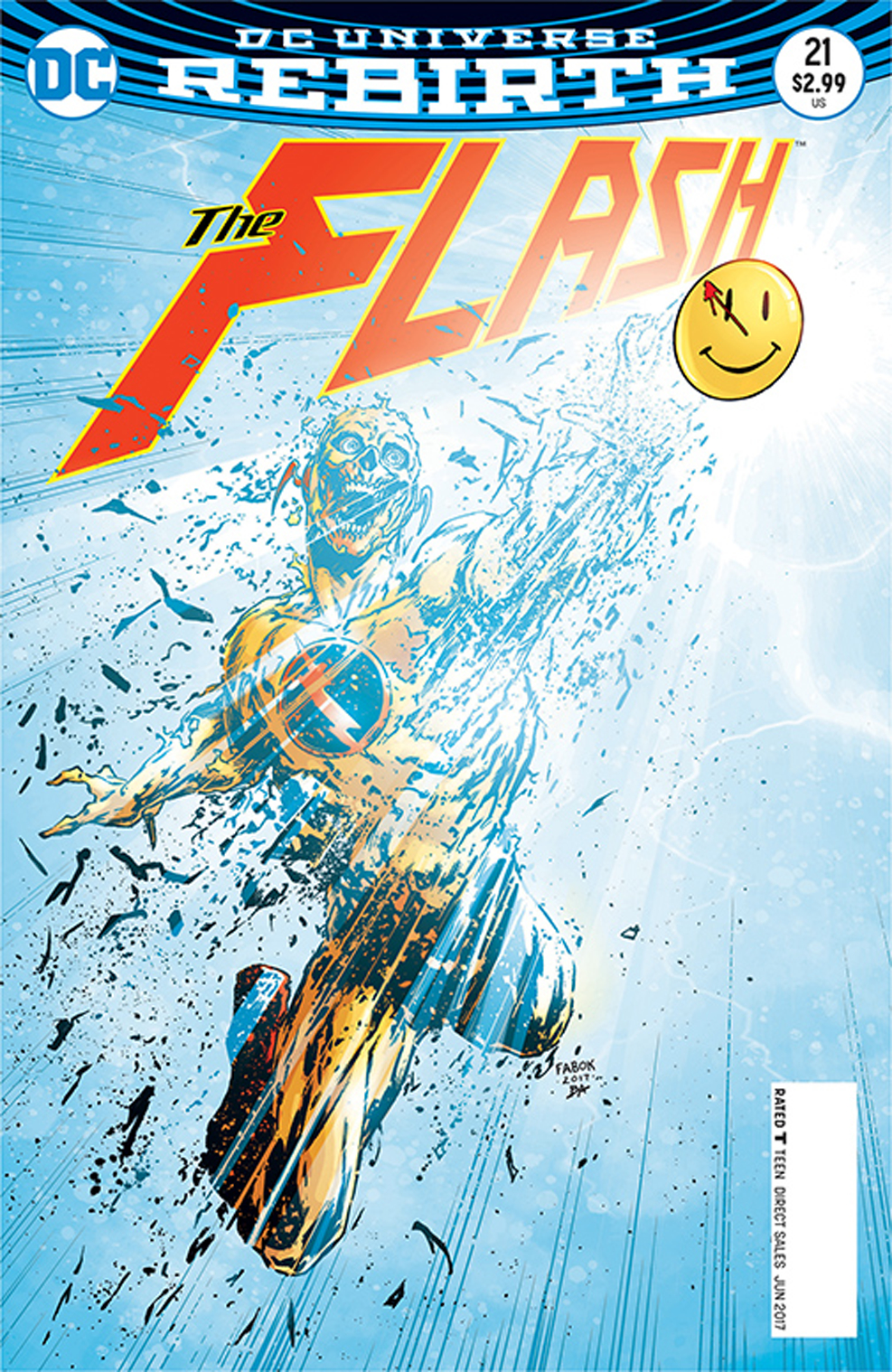 FLASH #21 | Picked by Pat & Colin
(W) Joshua Williamson (A) Howard Porter (CA) Jason Fabok
"THE BUTTON" part two! The cataclysmic events of DC UNIVERSE: REBIRTH #1 continue here! The Dark Knight and The Fastest Man Alive, the two greatest detectives on any world, unite to explore the mystery behind a certain blood-stained smiley button embedded in the Batcave wall. What starts as a simple investigation turns deadly when the secrets of the button prove irresistible to an unwelcome third party-and it's not who anyone suspects! It's a mystery woven through time, and the ticking clock starts here!
Retailers: This issue will ship with three covers.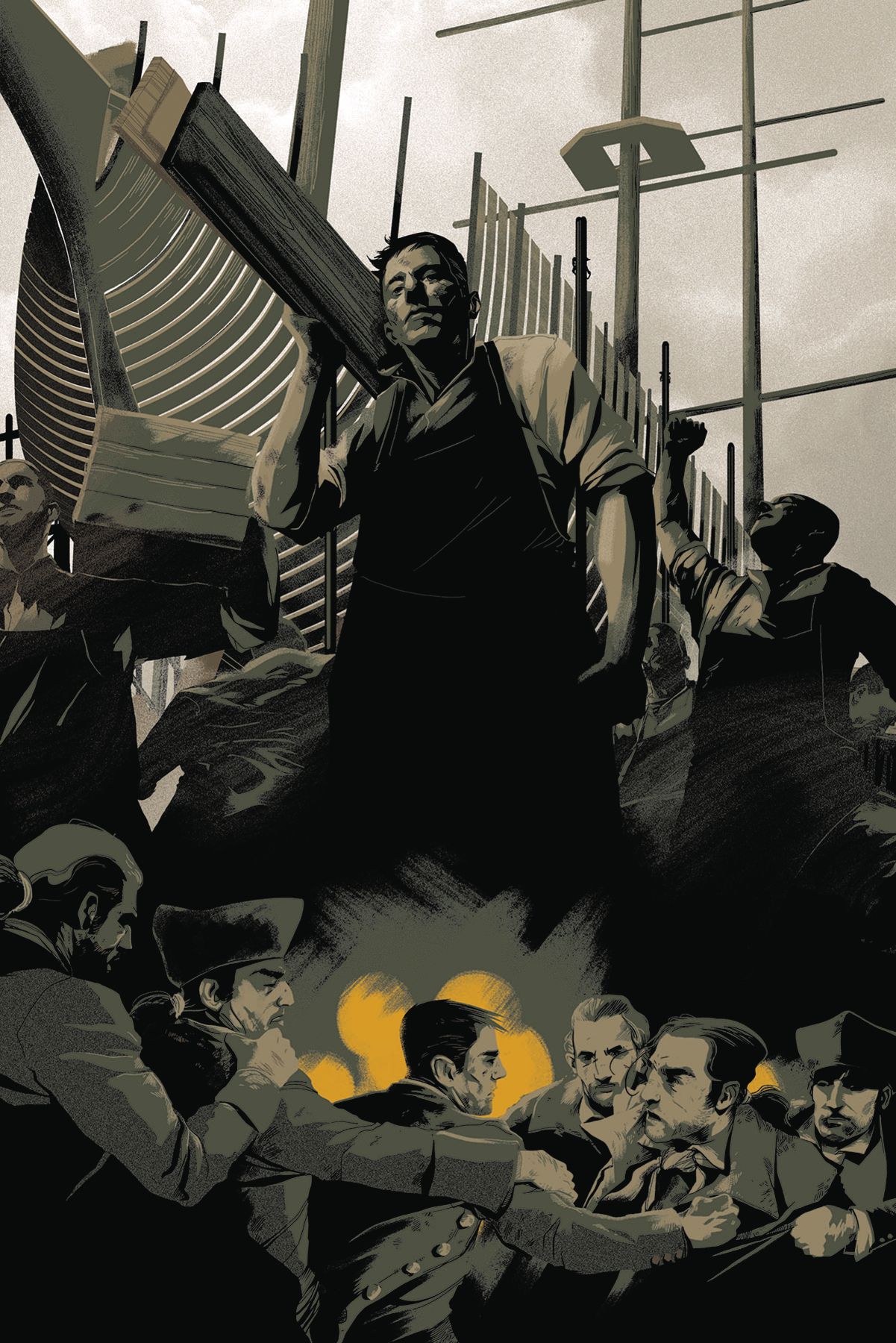 REBELS THESE FREE & INDEPENDENT STATES #2 | Picked by Pat & Dave
(W) Brian Wood (A) Andrea Mutti (CA) Matt Taylor
Twenty years old and already an experienced shipbuilder, John Abbott divides his time between the construction of the USS Constitution and dabbling in the raucous and sometimes violent political demonstrations happening around him. After he falls in with two abolitionists one night in Boston, things take a tragic turn.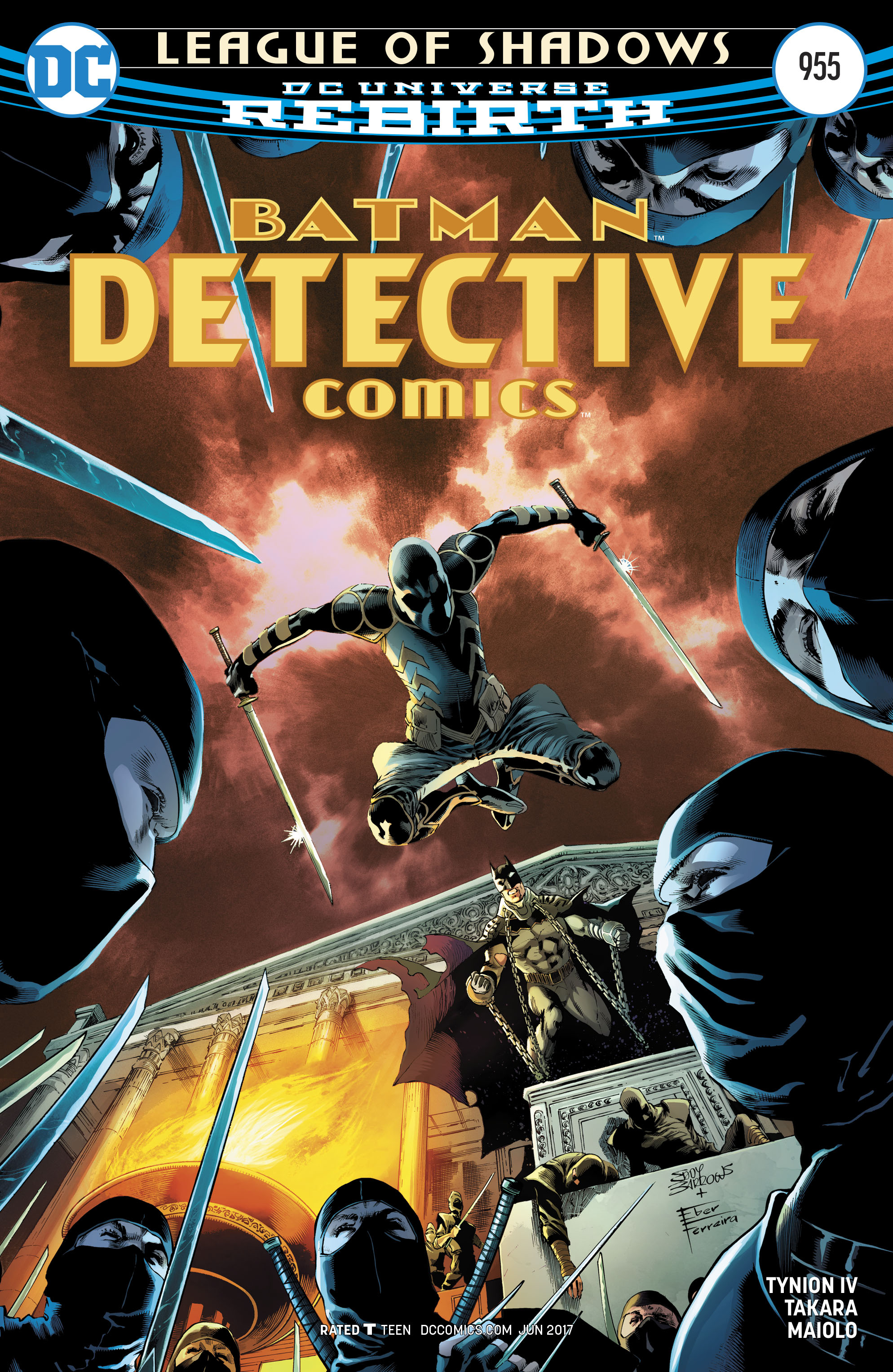 DETECTIVE COMICS #955 | Picked by Pat
(W) James TynionIV (A) Marcio Takara (CA) Eddy Barrows, Eber Ferreira
"League Of Shadows" part five! All of her teammates are broken-or dead. There's only one fighter left to stand between the League of Shadows and Gotham City's total destruction. This is Cassandra Cain's greatest battle-the fight she was born for! Do not miss the most
astounding action sequence of the year!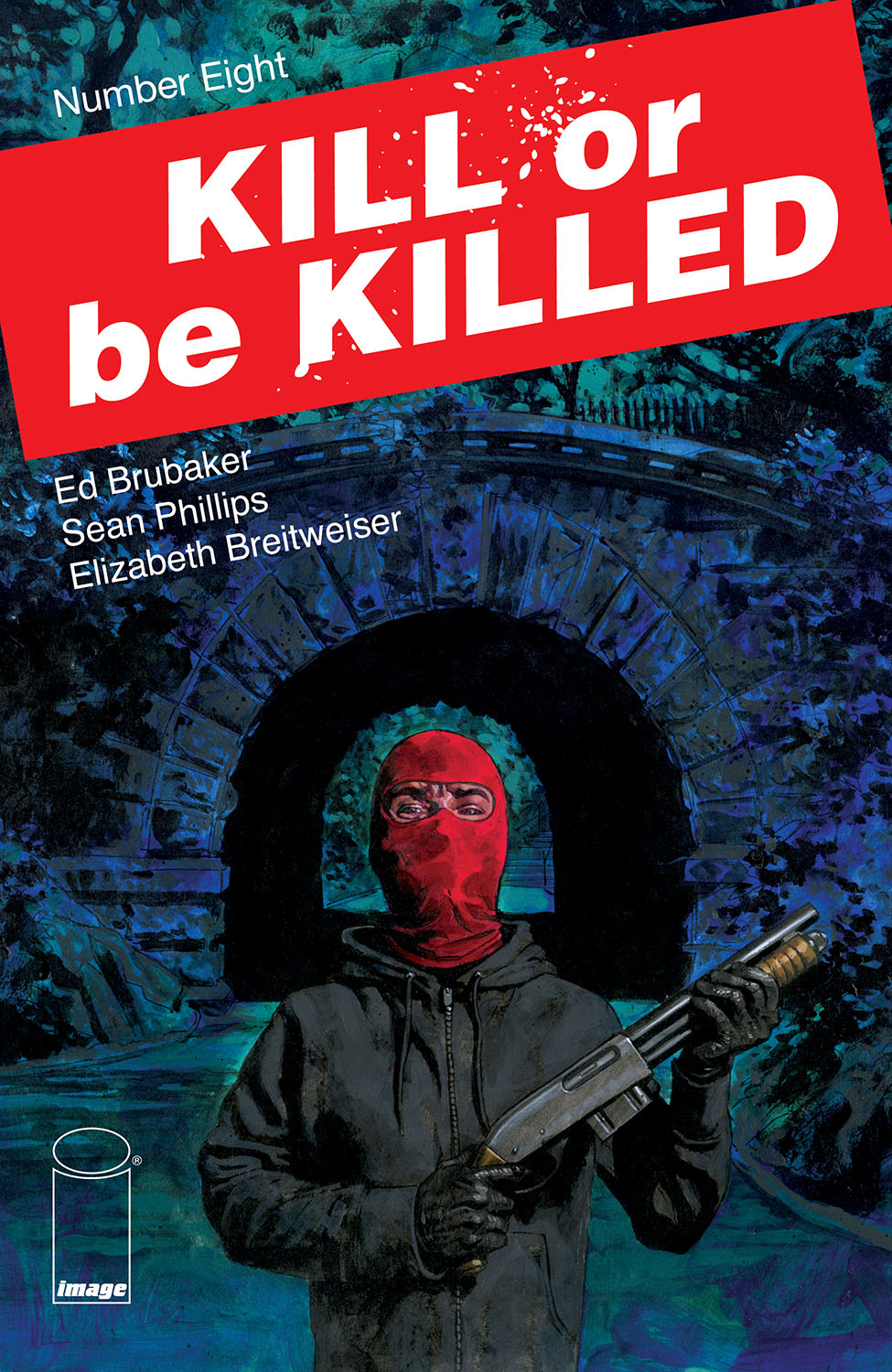 KILL OR BE KILLED #8 | Picked by Dave
(W) Ed Brubaker (A/CA) Sean Phillips
BRUBAKER & PHILLIPS' runaway hit just keeps coming! Dylan is being hunted by both the good guys and the bad guys, but his mission must go on, regardless.
And remember, every issue of KILL OR BE KILLED has the extra back-page content BRUBAKER & PHILLIPS fans have come to expect.