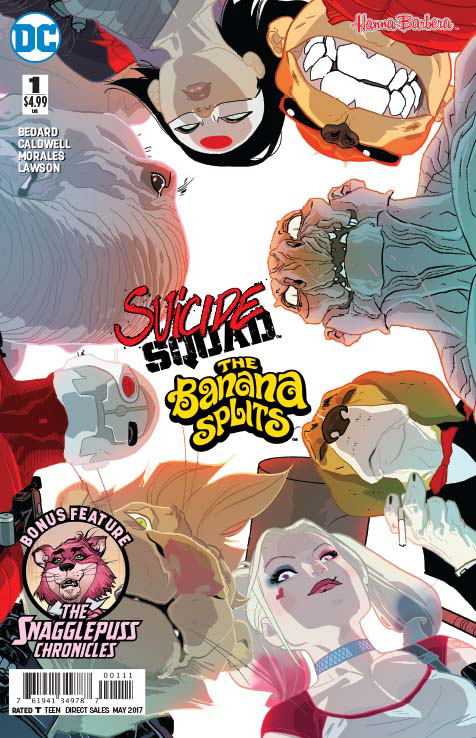 SUICIDE SQUAD / BANANA SPLITS SPECIAL #1 | Picked by Colin, Dave, & Pat
(W) Antony Bedard, Mark Russell (A) Ben Caldwell, Dale Eaglesham (CA) Clyde Caldwell
"SUICIDE SPLITS"! Mistaken for metahumans, thrown in the bowels of Belle Reve, the animal rock band Banana Splits are recruited by Amanda Waller for a secret mission: to save the Suicide Squad! What follows is the weirdest team-up you never thought you'd see! How can Fleegle, Bingo, Drooper and Snorky stand up to Harley, Deadshot, Katana and Croc?! And in the backup feature, Snagglepuss is a Southern gothic playwright working with an ensemble cast of cultural figures, exploring an intensely creative time in the New York City theater scene of the 1950s...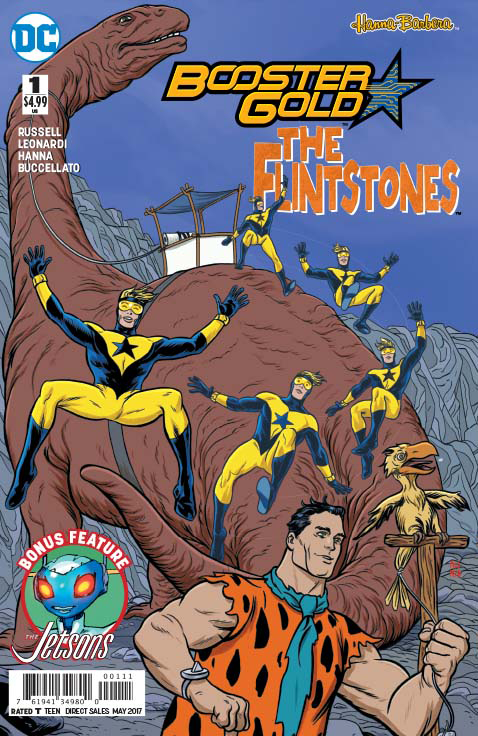 BOOSTER GOLD / FLINTSTONES SPECIAL #1 | Picked by Josh
(W) Mark Russell, Amanda Conner, Jimmy Palmiotti (A) Rick Leonardi, Scott Hanna (CA) Michael Allred
Welcome to the 25th century, where the Earth is a polluted post-industrial nightmare, most animals are extinct, and reptilian aliens are invading cities across the planet! In their time of need, the world's citizens turn to the time-traveling Booster Gold to save the day. To learn why these aliens are seeking revenge, Booster dives deep into the prehistoric past to see what happened the last time they hit the planet. In this bygone era, Fred Flintstone and Barney Rubble must help Booster learn the truth and return to his own time armed with the information that will bring down the invaders - if Booster can convince them to help him. No problem - we all know how persuasive Booster can be, right? Right?! And in the backup feature starring The Jetsons, in a new twist on an old twist about our future, The Jetsons live in a world of robotics and gadgetry. But how does dying change when grandma's brain can be digitally imprinted onto a housecleaning robot?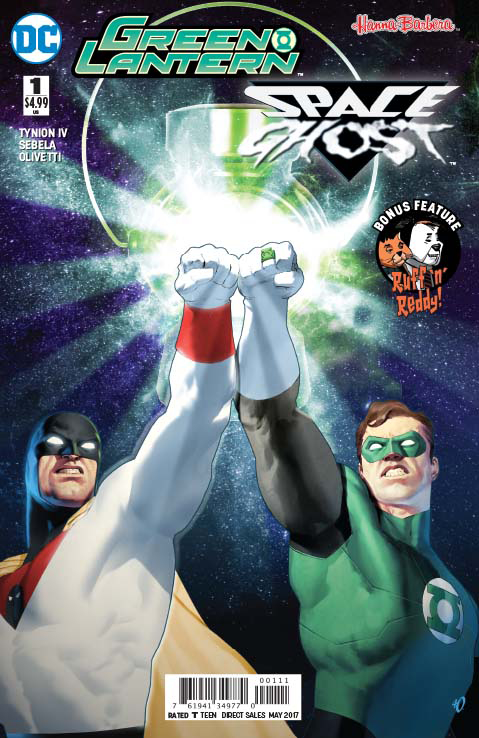 GREEN LANTERN / SPACE GHOST SPECIAL #1 | Picked by Pat
(W) James TynionIV, Christopher Sebela, Howard Chaykin (A) Howard Chaykin (A/CA) Ariel Olivetti
Trapped in a strange rift in time, Green Lantern and Space Ghost are forced to battle a variety of foes - and each other! And even if they manage to survive, they will be thrown into a world with no concept of interstellar travel - or even what an alien is! Stripped of their weapons by a xenophobic culture, the duo will have to battle to regain them - but what happens when Space Ghost dons the Emerald Ring and Hal Jordan put on the Power Bands? And in the backup feature, Ruff and Reddy were once the toast of nightclubs, variety shows, late night chat fests and Broadway. Learn how they became the comedic duo of yesterday... before they hit rock-bottom today!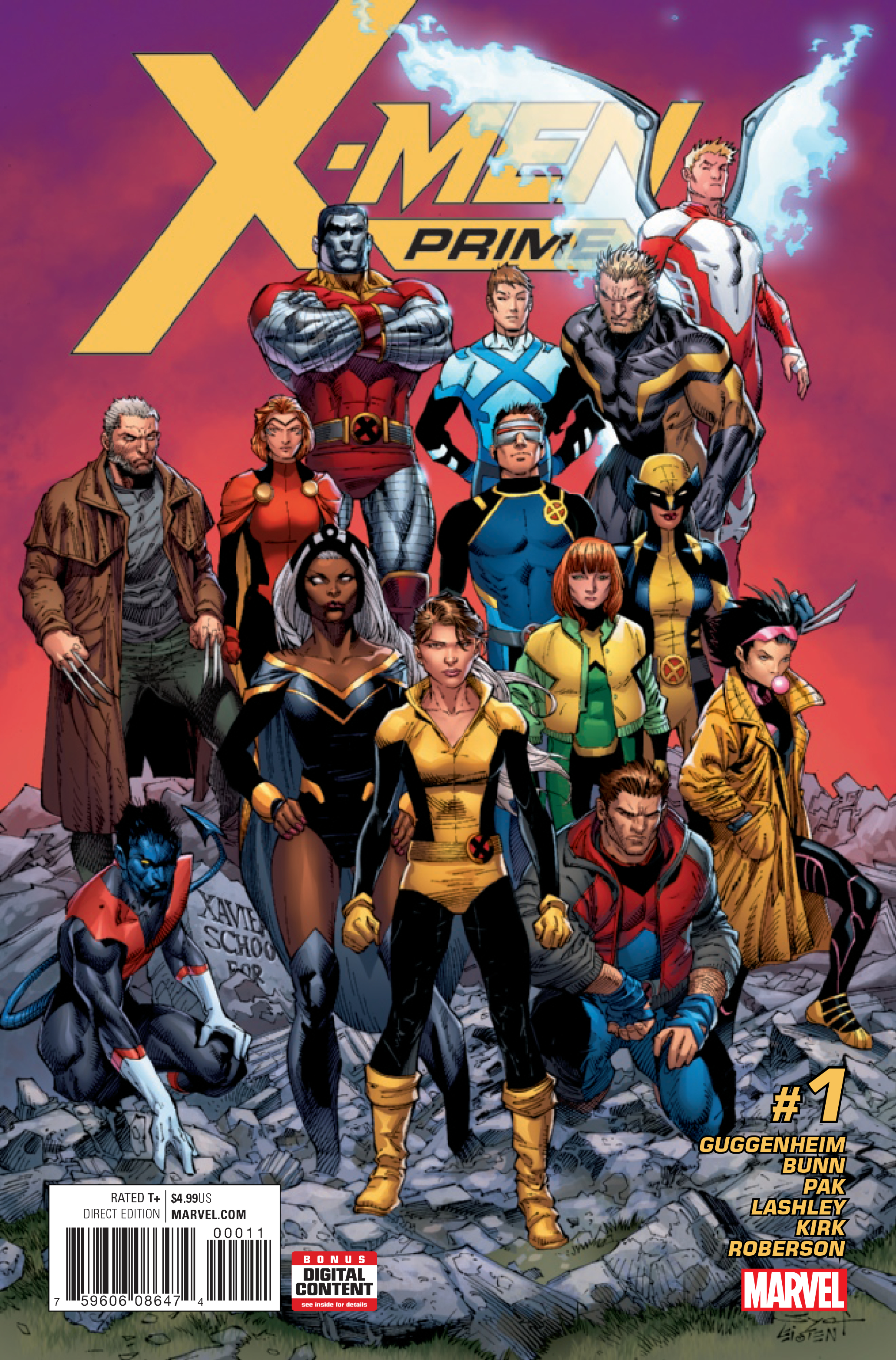 X-MEN PRIME #1 | Picked by Colin
(W) Marc Guggenheim (A) Ken Lashley, Leonard Kirk, Ibraim Roberson (CA) Ardian Syaf
RESURRXION BEGINS HERE!
In the wake of their war with the Inhumans, the X-MEN are at a crossroads. Where do they go from here? Luckily, one beloved X-Men has the answer to that question: Xavier's dream comes full circle as KITTY PRYDE returns to the X-Men, ready to lead them in their mission to protect a world that hates and fears them. The next chapter of the X-Men's saga starts here!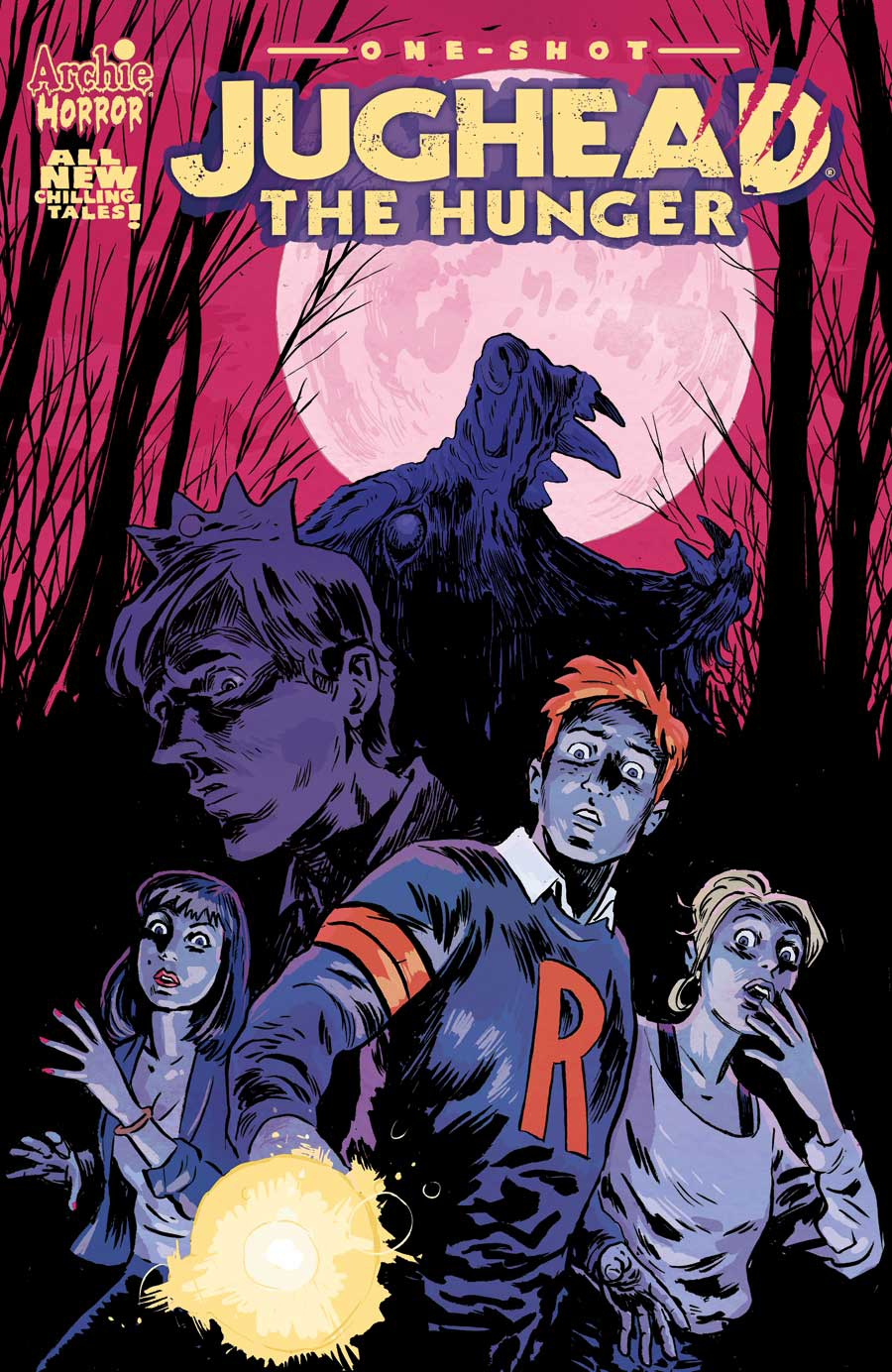 JUGHEAD: THE HUNGER (ONE SHOT) | Picked by Dave
(W) Frank Tieri (A/CA) Michael Walsh
Brand New One-Shot Special! Jughead Jones has always had an insatiable appetite... but what if his hunger came from a sinister place? When a murderous menace is on the prowl, taking the lives of some of the most well-known and esteemed inhabitants of Riverdale, Jughead and his family's dark legacy comes to light. Join writer Frank Tieri (Wolverine) and artist Michael Walsh (Secret Avengers) for this horrifying one-shot for TEEN+ readers.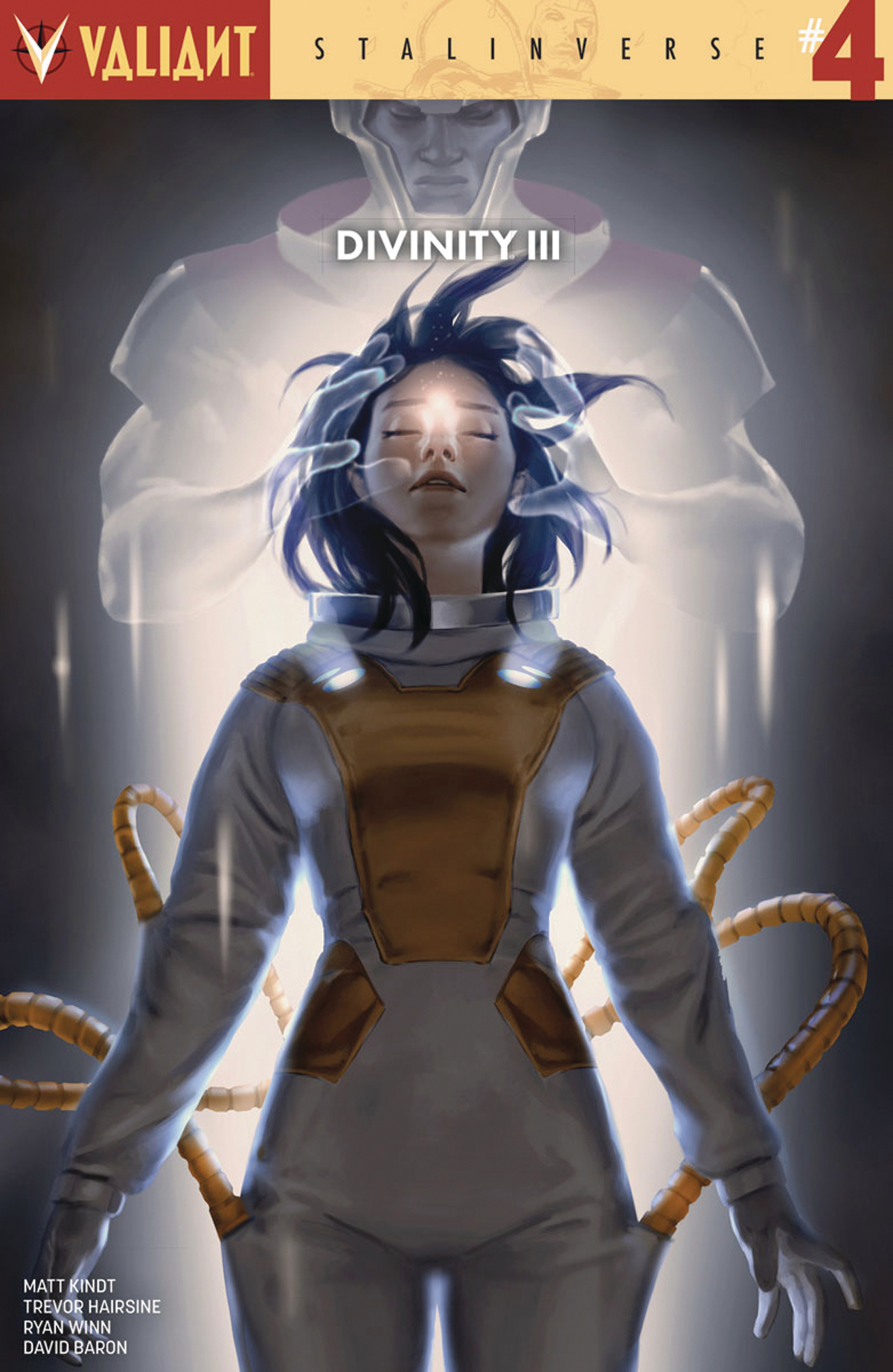 DIVINITY III STALINVERSE #4 | Picked by Josh
(W) Matt Kindt (A) Trevor Hairsine (CA) Monika Palosz
The Stalinverse endures!
The world has gone red, and now the epic final confrontation begins as Divinity, Ninjak, Shadowman, Komandar Bloodshot, X-O Manowar, and the Red Brigade all choose their side on the lines of the coming battle... Wait, you think we'll tell you how this one ends? Nyet, comrade! The universe as we know it hinges on this, so make sure you read this one first, Valianteers!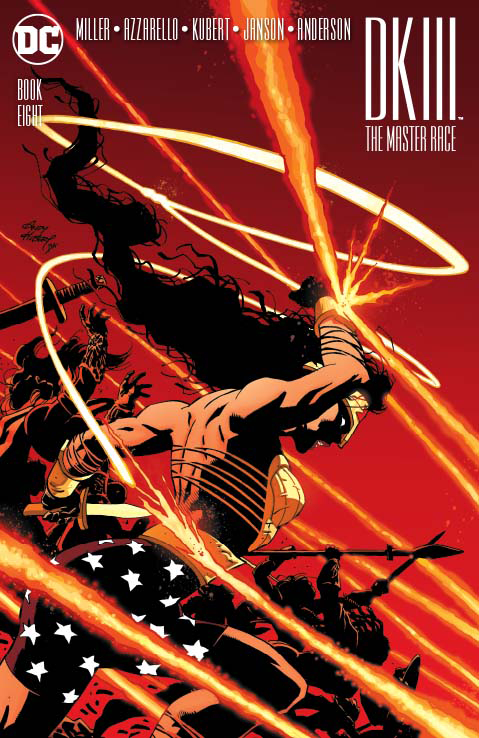 DARK KNIGHT III MASTER RACE #8 | Picked by Colin & Dave
(W) Frank Miller, Brian Azzarello (A) Klaus Janson, Frank Miller (A/CA) Andy Kubert
Baal's Kryptonian army has invaded Themyscira. Wonder Woman and the Amazons will show them why that was a deadly mistake.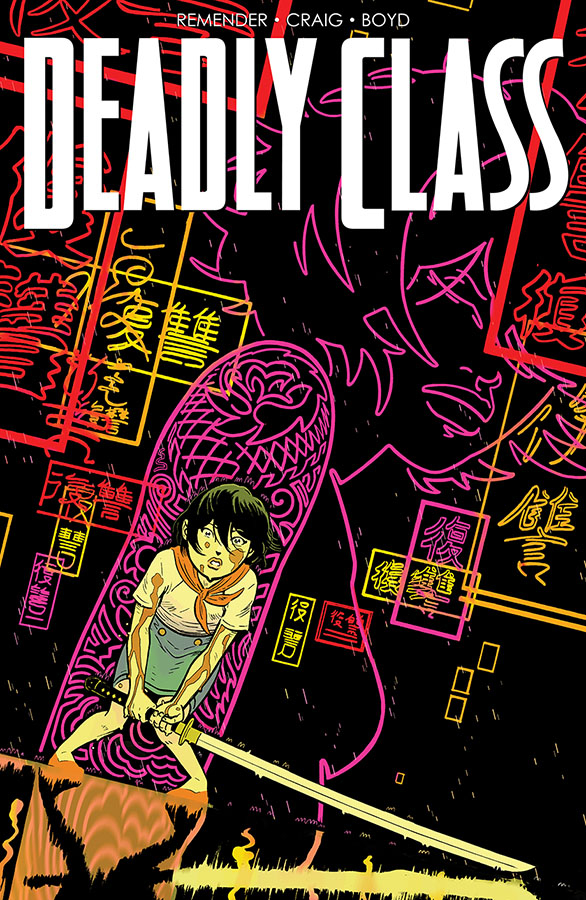 DEADLY CLASS #27 | Picked by Josh
(W) Rick Remender (A/CA) Wesley Craig
NEW STORY ARC! "THIS IS NOT THE END," Part One-Without Saya to protect them, the new students become targets of the Student Council's plot. Help must be acquired from an unlikely source. RICK REMENDER & WES CRAIG's brutally honest and violently funny slice of '80s underground America returns with "THIS IS NOT THE END," the biggest arc of the series that promises to shock long-time readers.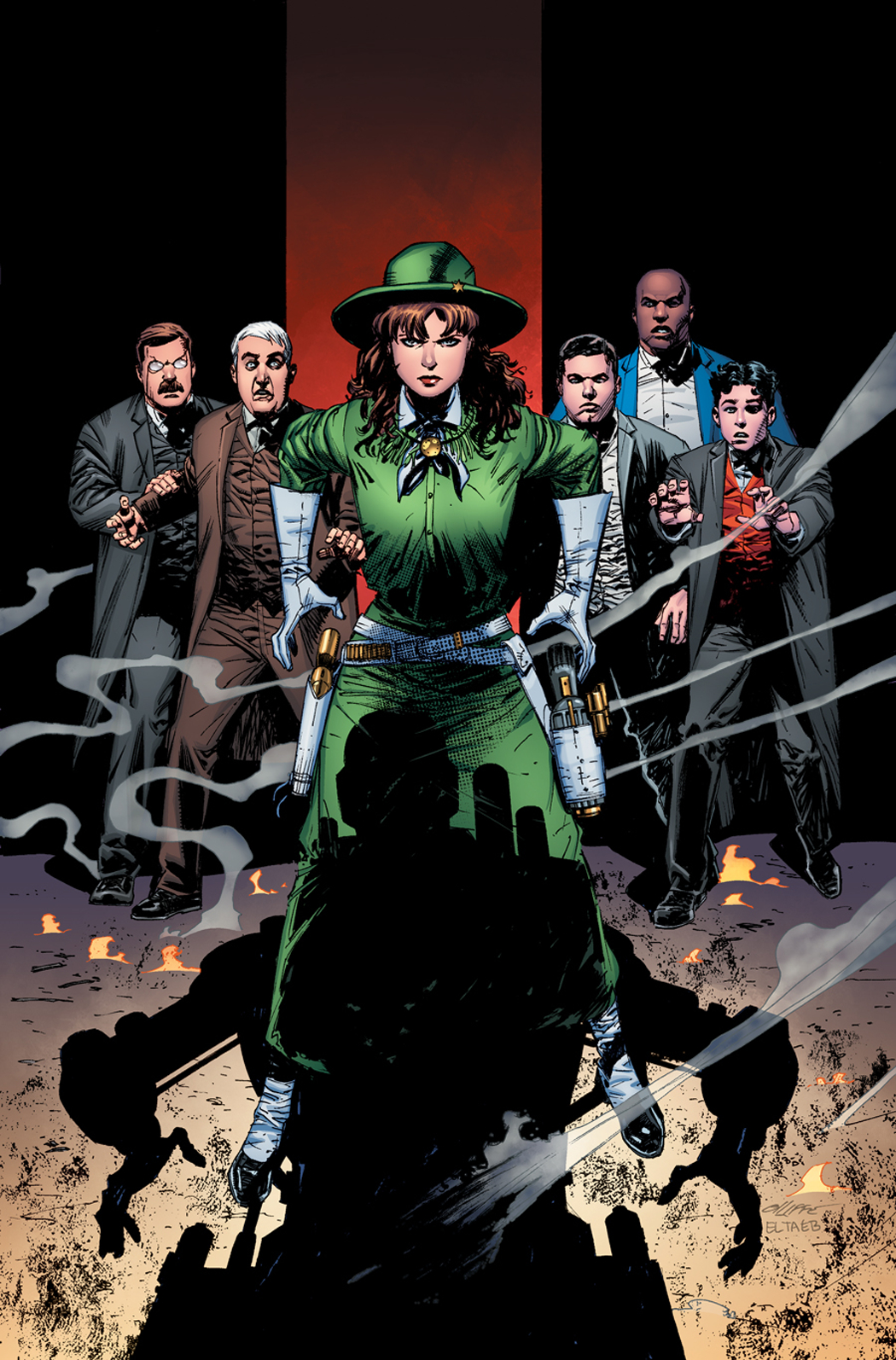 ROUGH RIDERS: RIDERS ON THE STORM #2 | Picked by Dave
(W) Adam Glass (A) Pat Oliffe (CA) Pat Olliffe
Madman Leon Czolgosz has just shot President McKinley at the 1901 World's Fair. As the nation looks to Vice President Theodore Roosevelt for guidance, he calls upon his fellow ROUGH RIDERS to help him investigate the assassination attempt. As they dig deeper they unearth a WORLDWIDE CONSPIRACY that not only threatens the fabric of our society, but also pits the Rough Riders against some of history's most famous characters. Join this secret adventure of the greatest band of heroes that the world never knew. Welcome to ROUGH RIDERS BOOK II.