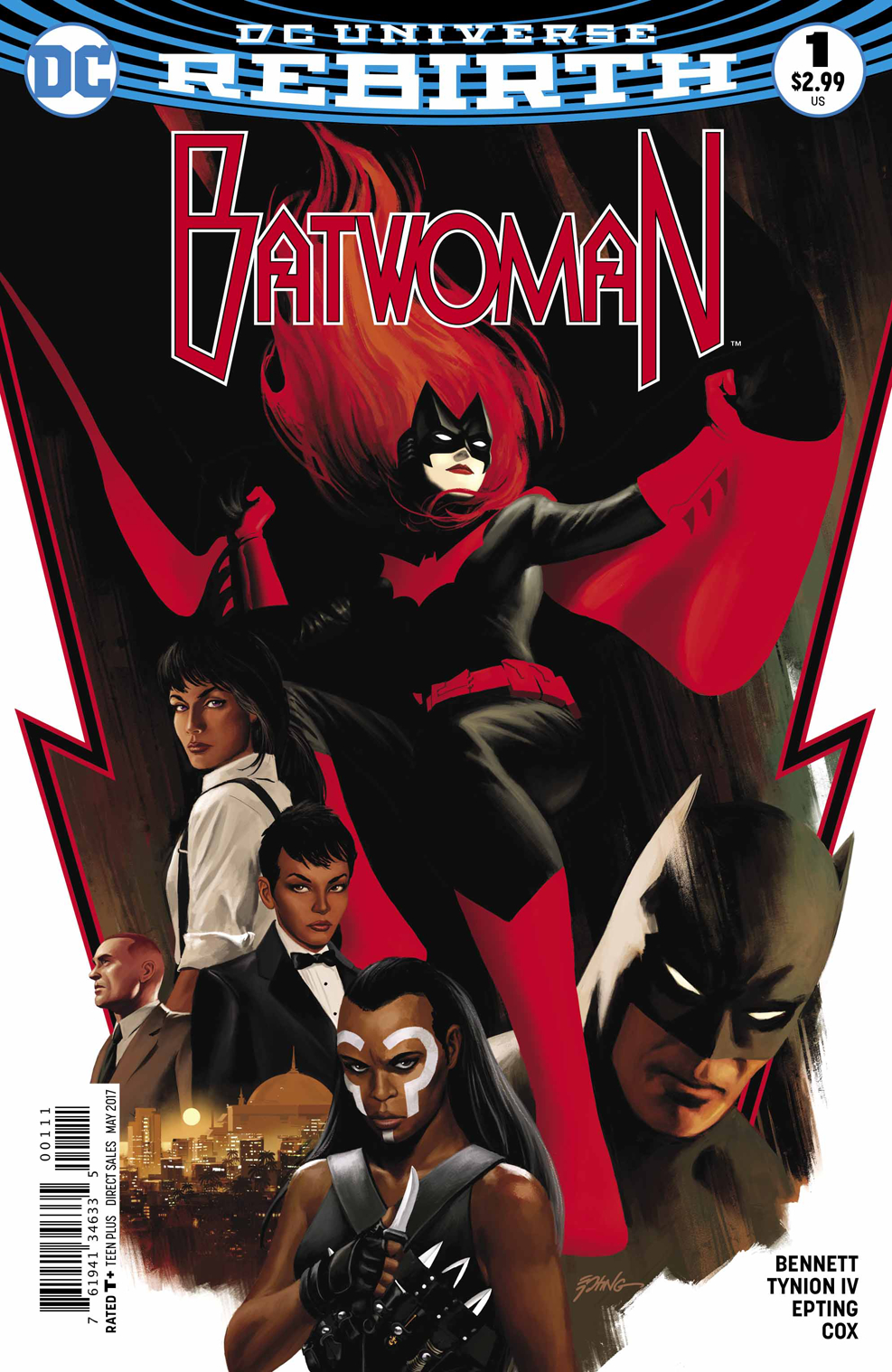 BATWOMAN #1 | Picked by Josh, Pat, & Adam
(W) Marguerite Bennett, James TynionIV (A/CA) Steve Epting
"The Many Arms Of Death" part one! At last - Batwoman is back in her own ongoing series! On the island nation of Coryana, anything goes for members of the criminal underworld... and during her lost years after being drummed out of the military, Kate Kane found a kind of refuge there. But now, a deadly new bioweapon is available in the markets of Coryana, and Batwoman will have to face up to the things she did in those days... and the people she left behind, some of whom would be happier to see her dead than alive! Writer Marguerite Bennett (DC BOMBSHELLS) is joined by James Tynion IV (DETECTIVE COMICS) and superstar artist Steve Epting (Captain America, Velvet) to present an epic Batwoman story that will alter the course of her life forever! This one's unmissable!
NEIL GAIMAN AMERICAN GODS SHADOWS #1 | Picked by Colin
(W) Neil Gaiman, P. Craig Russell (A) P. Craig Russell (CA) Glenn Fabry
NEIL GAIMAN! P. CRAIG RUSSELL! SCOTT HAMPTON! Shadow Moon just got out of jail, only to discover his wife is dead. Defeated, broke, and uncertain as to where to go from here, he meets the mysterious Mr. Wednesday, who employs him to serve as his bodyguard - thrusting Shadow into a deadly world of the supernatural, where ghosts of the past come back from the dead, and a brewing war between old and new gods hits a boiling point. The Hugo, Bram Stoker, Locus, World Fantasy, and Nebula award-winning novel and upcoming Starz television series by Neil Gaiman is adapted as a comic series for the first time!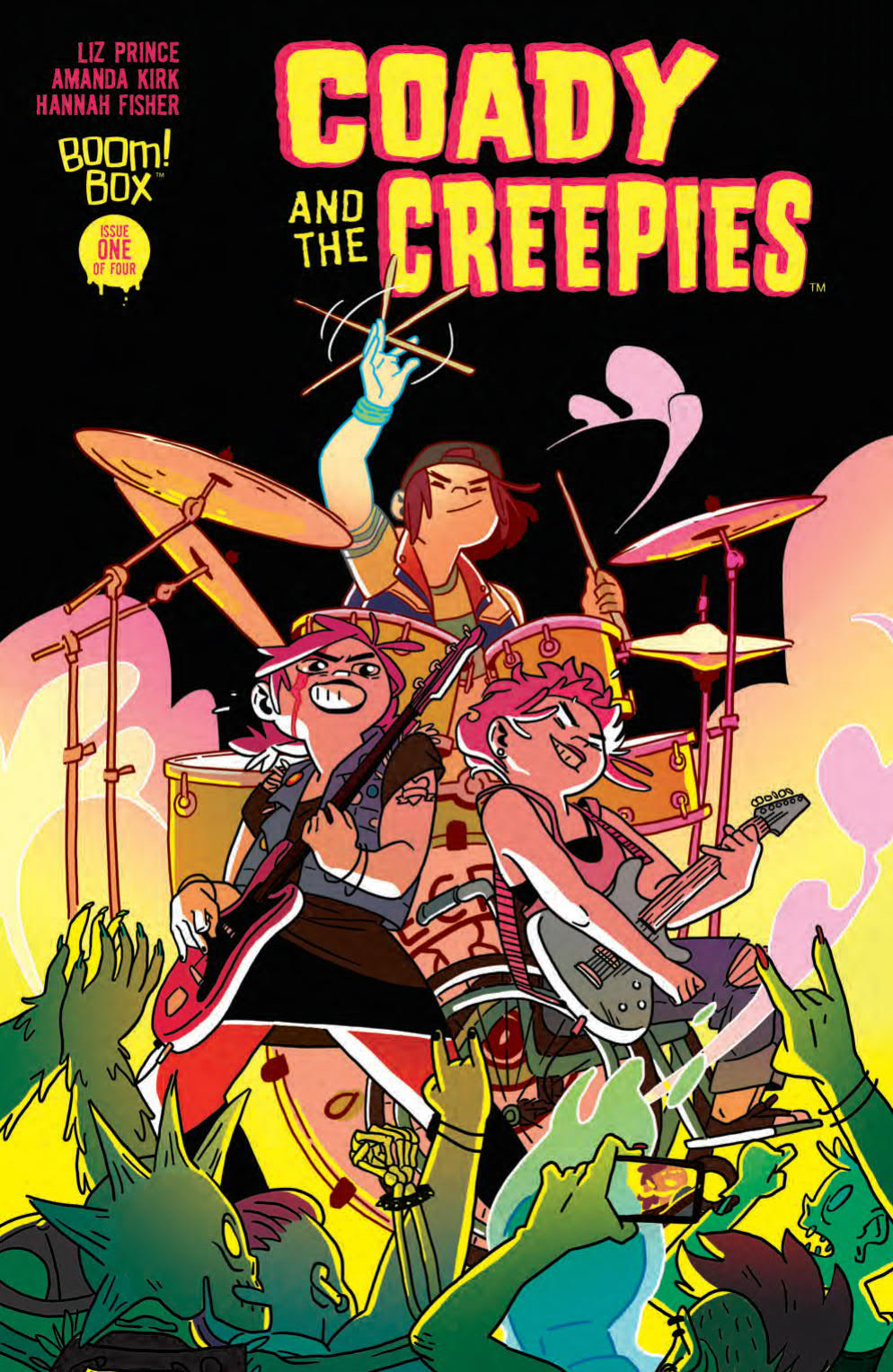 COADY & THE CREEPIES #1 | Picked by Colin
(W) Liz Prince (A) Amanda Kirk (CA) Kat Leyh
Punk isn't dead...but Coady is.
Coady, Criss, and Corey are sisters and bandmates in the band Coady and the Creepies. After a van accident leaves Corey badly scarred and Criss in a wheelchair, they're getting back into the punk scene.
But they still need to contend with the challenges of staying true to their punk ideals, while also dealing with the media attention they've attracted, as well as the tension surrounding the fact that Coady escaped the accident seemingly unscathed.
Now on tour, they're fighting their way through the (sometimes literal) battle of the bands, earning enamel pins, and heading for the gig of their lives...so long as no one realizes that Coady is actually a ghost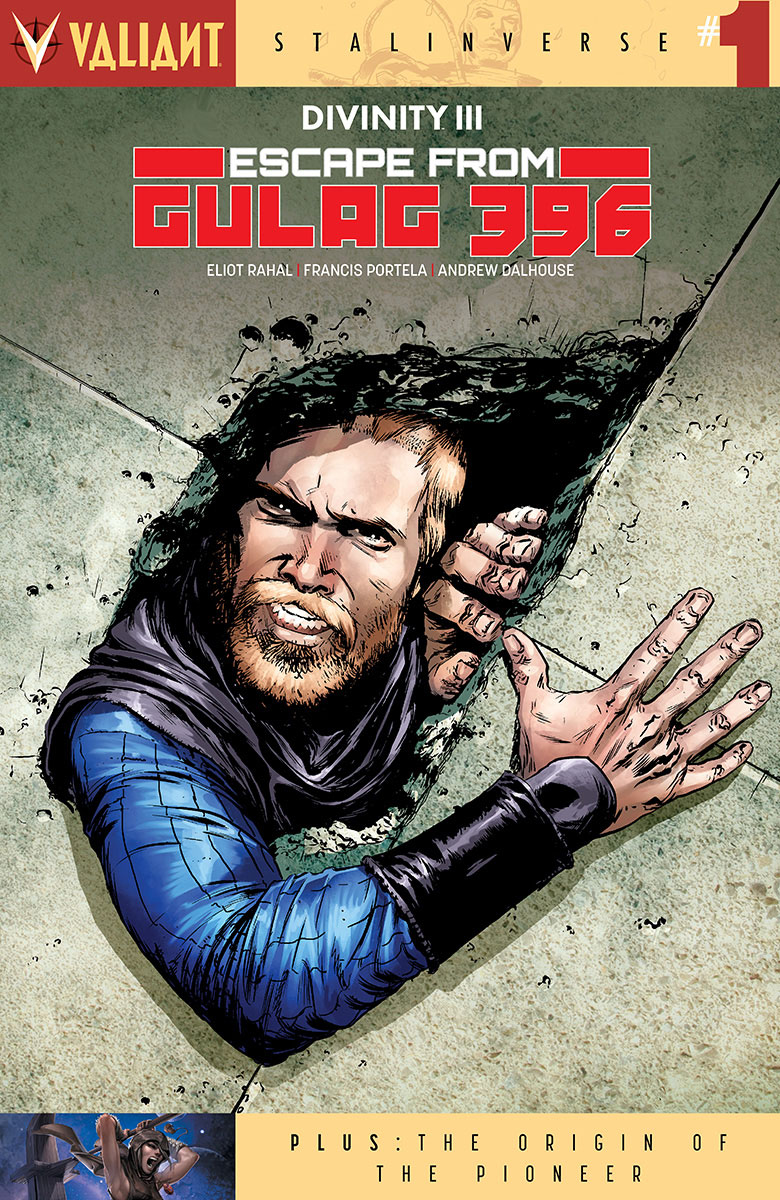 DIVINITY III ESCAPE FROM GULAG 396 #1 | Picked by Josh
(W) Elliot Rahal (A) Francis Portela (CA) Adam Gorham
Archer & Armstrong: Enemies of the State!
In the Soviet-controlled world of the Stalinverse, there is a place where liberty is sentenced to die...and it's Gulag 396. A maximum-security prison where the only escape is through death, the gulag is the final stop for all enemies and detractors of the world's oppressive authority. But when public enemy Obadiah Archer is admitted as the latest inmate, could his gospel of goodwill and optimism be the spark that ignites a new faith in the prison's population...including the immortal undesirable known as Aram Addi-Padda?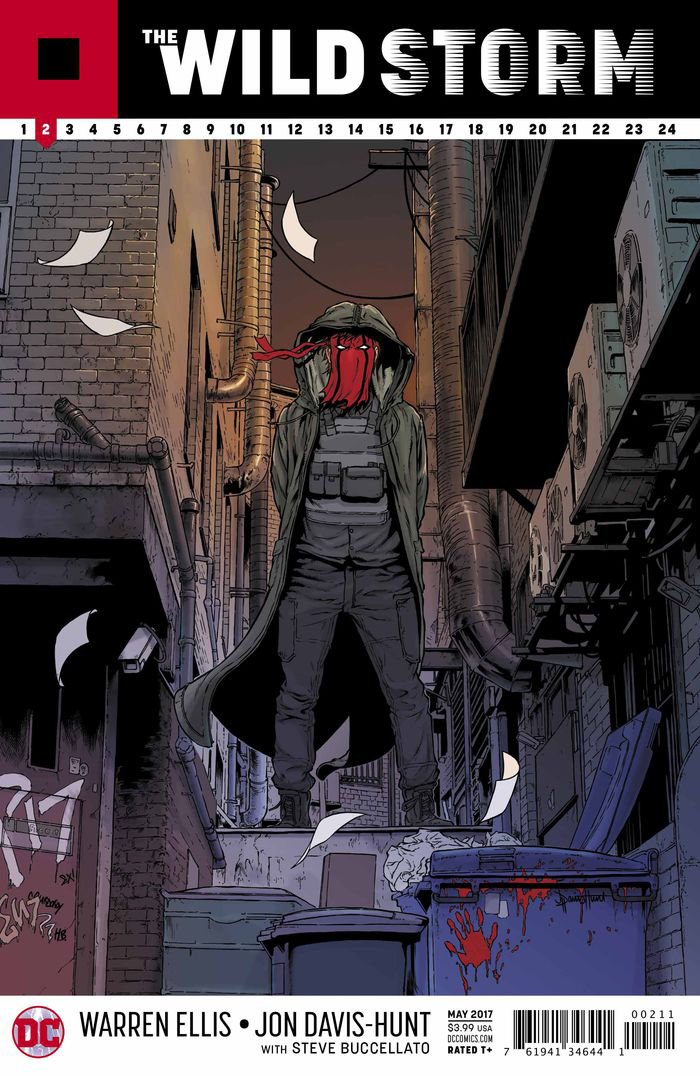 WILD STORM #2 | Picked by Colin
(W) Warren Ellis (A/CA) Jon Davis-Hunt
All Angela Spica did was save someone's life. And now hers is over. The rogue engineer lies bleeding in a place she hopes nobody will find - but she's wrong. The people embedded in the secret power structures of the world are tracking her. Skywatch. Halo. International Operations. A covert operative called Grifter. If only she hadn't unknowingly foiled an assassination planned by her boss. If only her boss wasn't the one person more interested in the Engineer's transhuman implants than in her life. It's all going very wrong, very quickly. There's going to be more blood.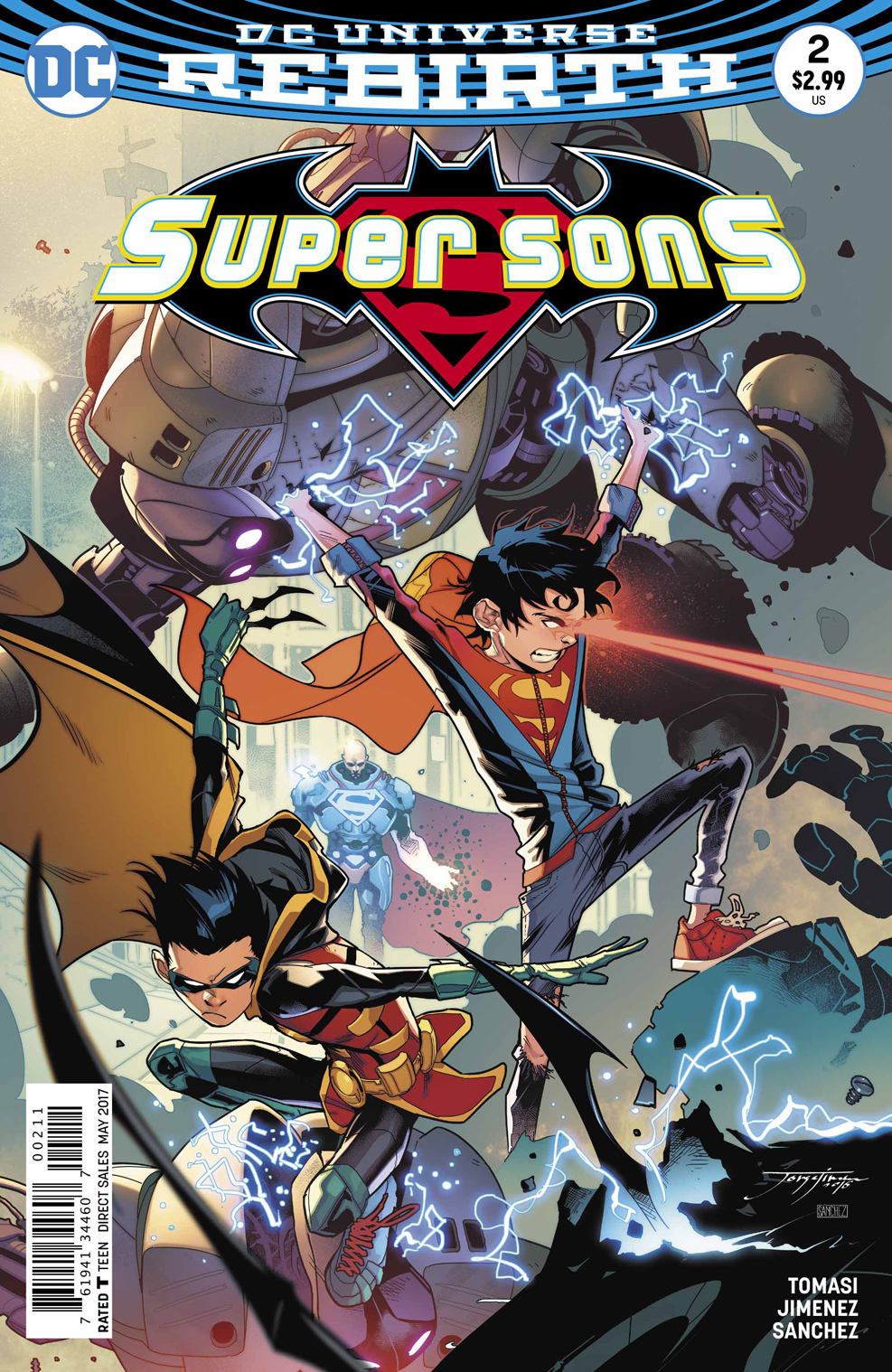 SUPER SONS #2 | Picked by Pat & Adam
(W) Peter J. Tomasi (A/CA) Jorge Jimenez
"When I Grow Up" part two! Robin and Superboy - in the clutches of Lex Luthor! The boys are in big trouble! How exactly are they supposed to explain what's happened to Superman and Batman? Plus, Kid Amazo's power grows, and this tyrant in the making is about to make life miserable for the Super Sons!
SUPERMAN #19 | Picked by Josh
(W) Peter J. Tomasi, Patrick Gleason (A/CA) Patrick Gleason, Mick Gray
"SUPERMAN REBORN" part three! In the penultimate chapter of this tale the life of Superman's son hangs in the balance-and the Man of Steel faces the truth about his life! The covers by Patrick Gleason and Mick Gray and the variant covers by Gary Frank for SUPERMAN #18-19 and ACTION COMICS #975-976 will connect to form a single vertical image.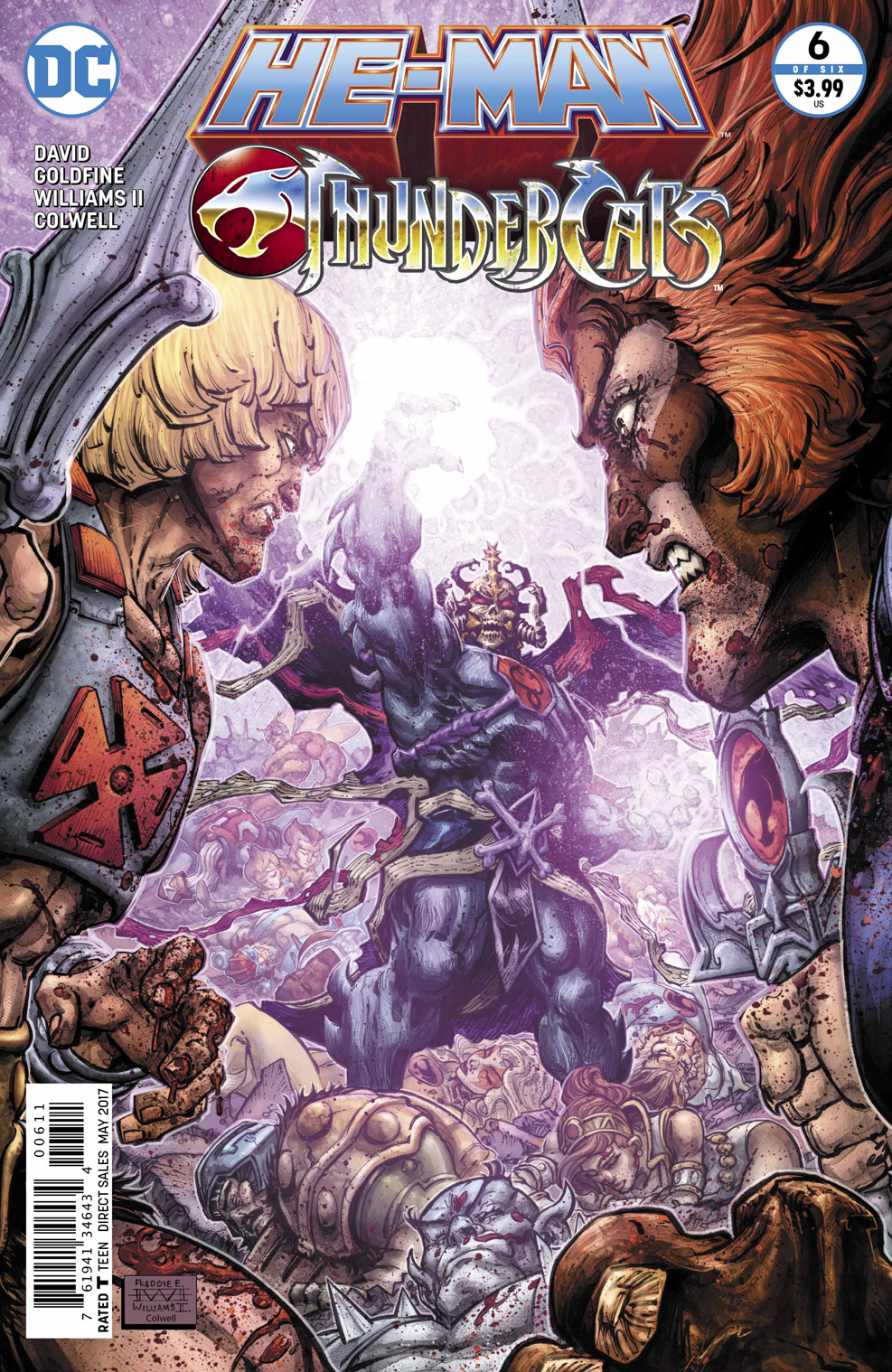 HE MAN THUNDERCATS #6 | Picked by Pat
(W) Rob David, Lloyd Goldfine (A/CA) Freddie Williams II
The epic series comes to the only conclusion possible: all-out war against Mumm-Ra and Skeletor! He-Man and Lion-O confront the diabolical duo in the heart of the magical, mystical Castle Grayskull, but the battle royal quickly expands across the multiverse itself!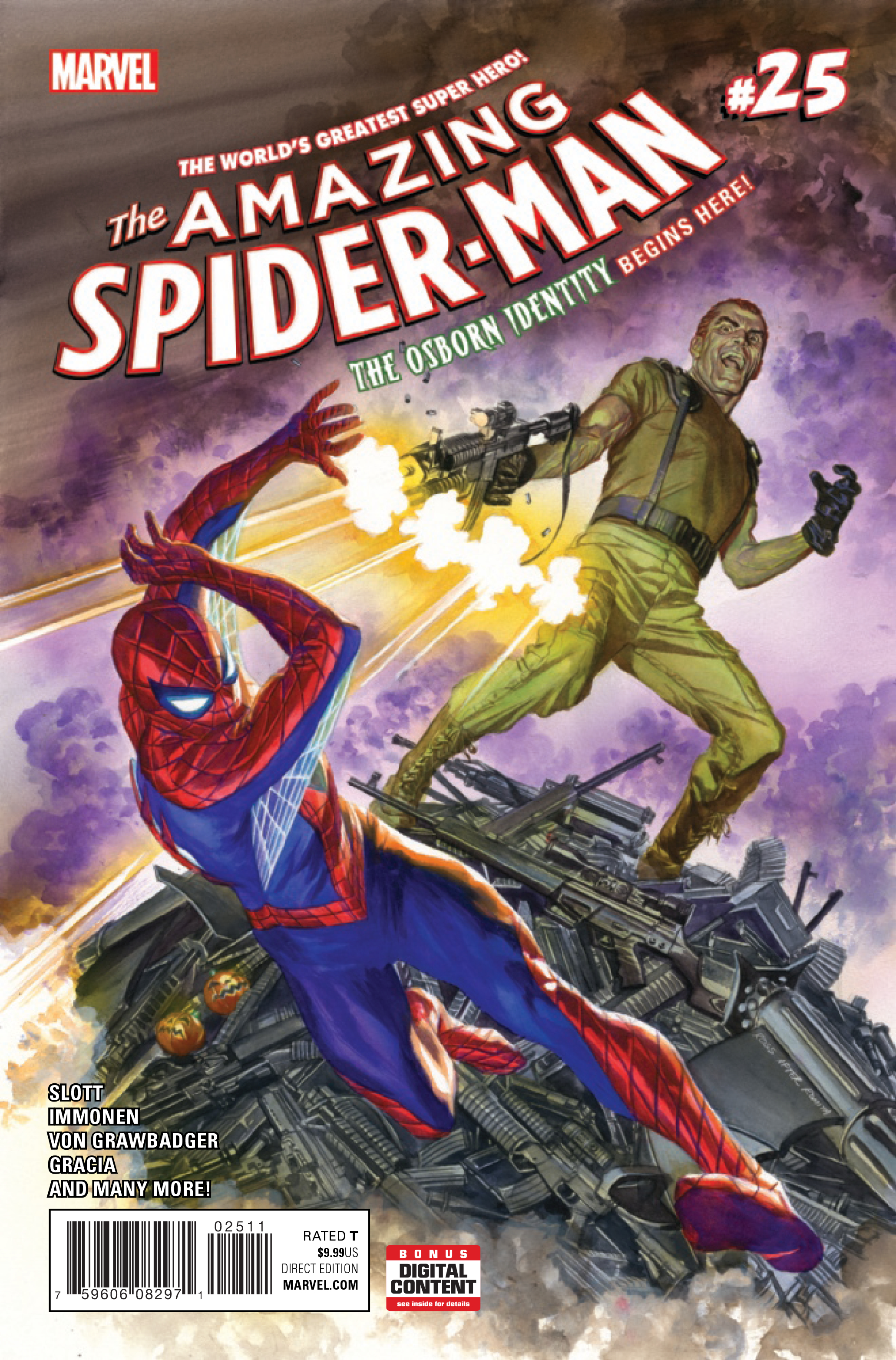 AMAZING SPIDER-MAN #25 | Picked by Adam
(W) Dan Slott, Various (A) Various (CA) Alex Ross
HUGE BLOWOUT ISSUE!
•  STUART IMMONEN (STAR WARS, AVENGERS) takes the artist reins of AMAZING SPIDER-MAN and joins Dan Slott for a 40-page main story!
•  Then don't miss a super-secret short story by Dan and Giuseppe Camuncoli!
•  TOP-SECRET BONUS CREATIVE TEAM!!!
•  Hannah Blumenreich makes hers Marvel, making her Spider-Debut!
•  Cale Atkinson brings another story of the A-May-ZING SPIDER-AUNT!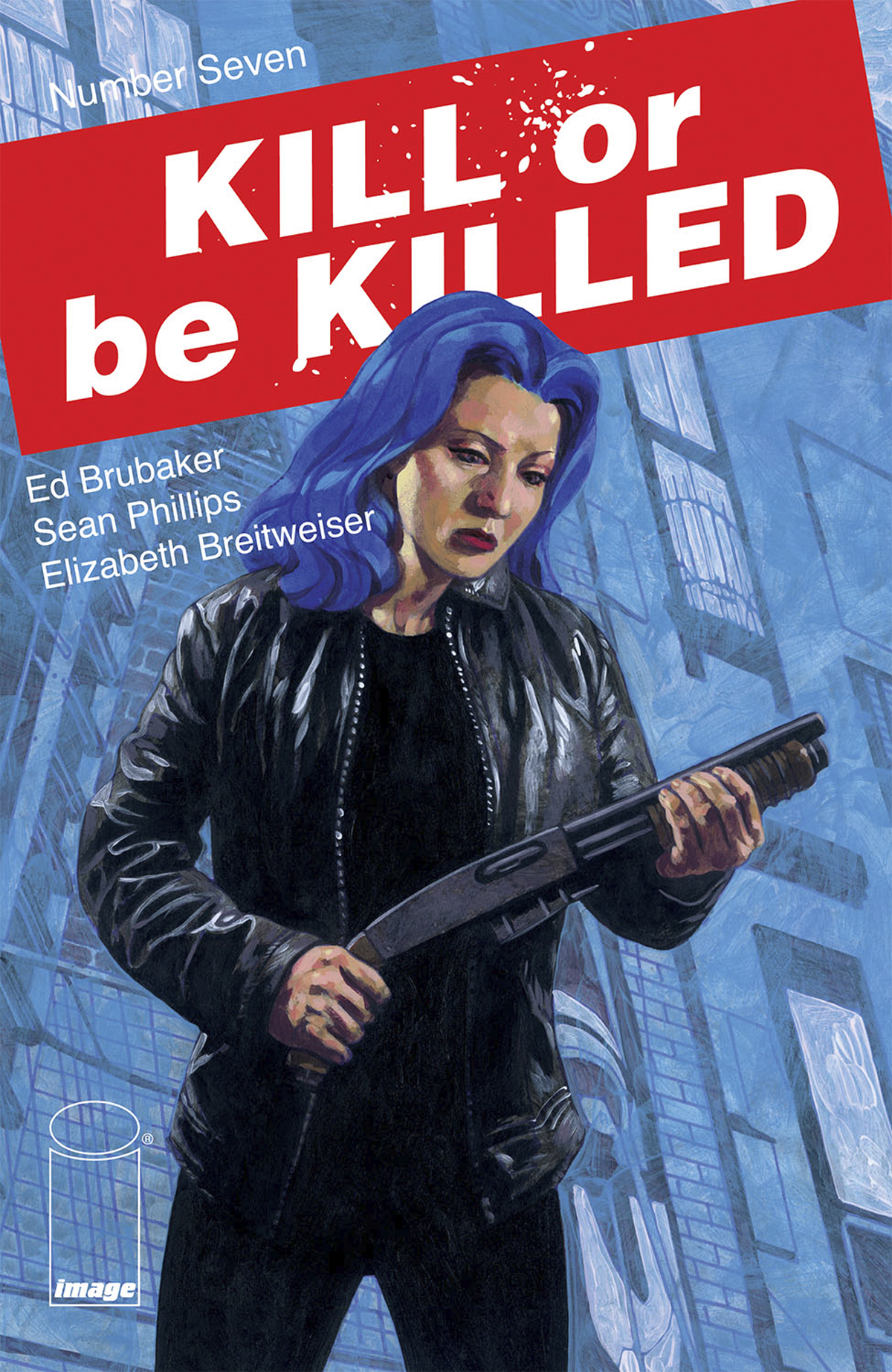 KILL OR BE KILLED #7 | Picked by Dave
(W) Ed Brubaker (A/CA) Sean Phillips
As Dylan hides from the NYPD, Kira begins to get suspicious of some of his mysterious behavior. BRUBAKER and PHILLIPS' newest hit book keeps hitting! And remember that every issue has all the extra back page articles and art their fans have come to expect.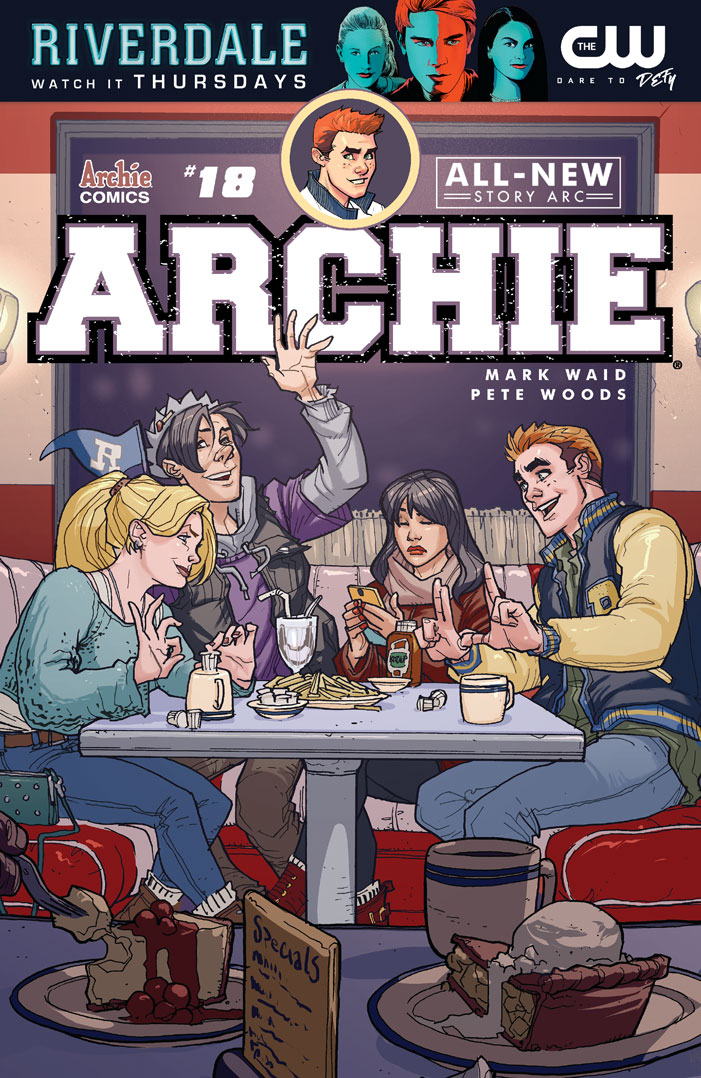 ARCHIE #18 | Picked by Dave
(W) Mark Waid (A/CA) Pete Woods
New Story Arc! The Blossom Twins have found out their father has been lying to them about why they moved to Riverdale. It's up to Detective Jughead to learn the dark truth behind the Blossom Family! Join us as we welcome new Archie series artist Pete Woods (Deadpool, Robin).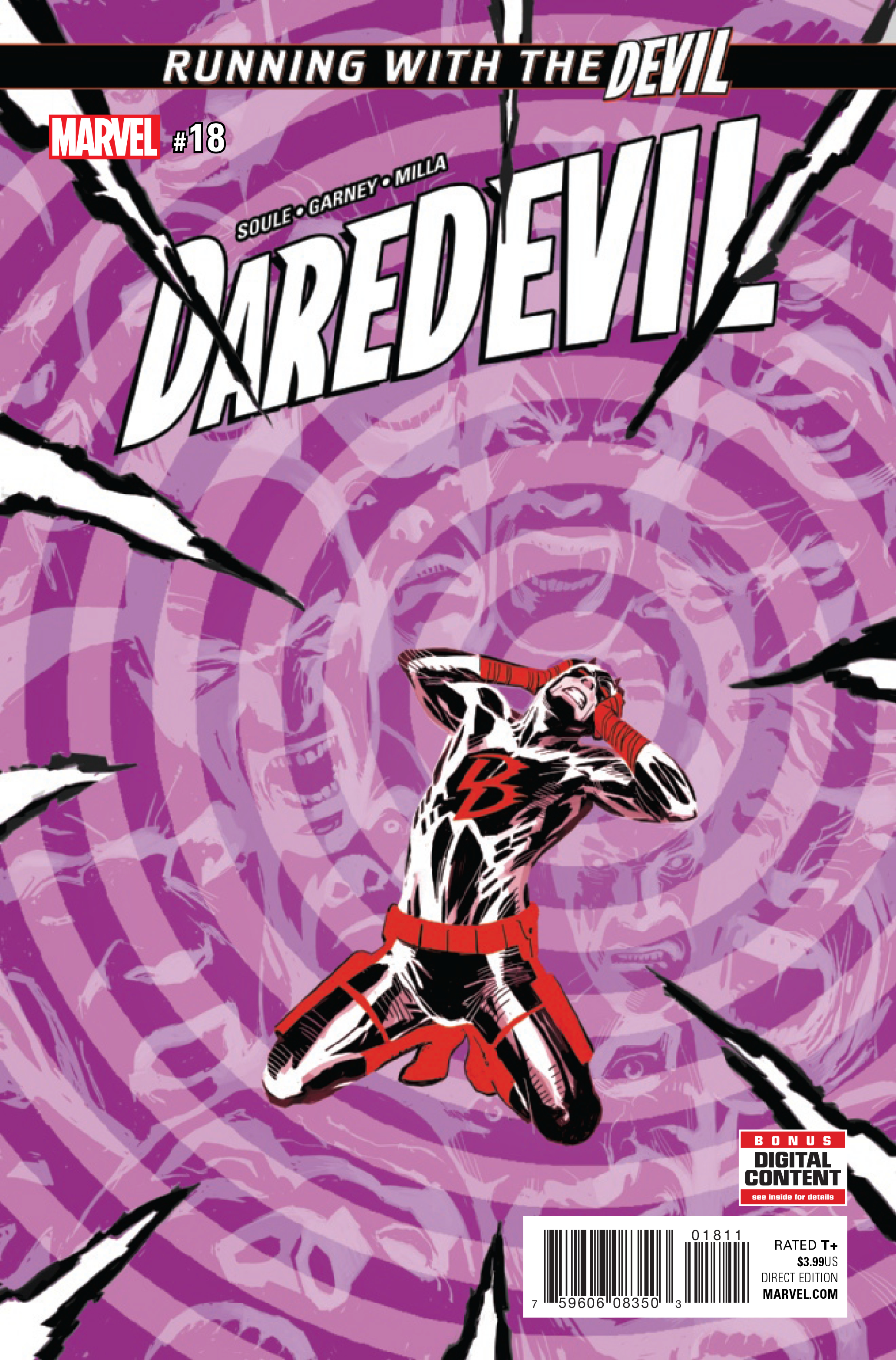 DAREDEVIL #18 | Picked by Dave
(W) Charles Soule (A/CA) Ron Garney
NEW STORY ARC "PURPLE" CONTINUES!
•  Daredevil's identity hasn't always been a secret like it is now. In fact, there's one MAN to thank for that...