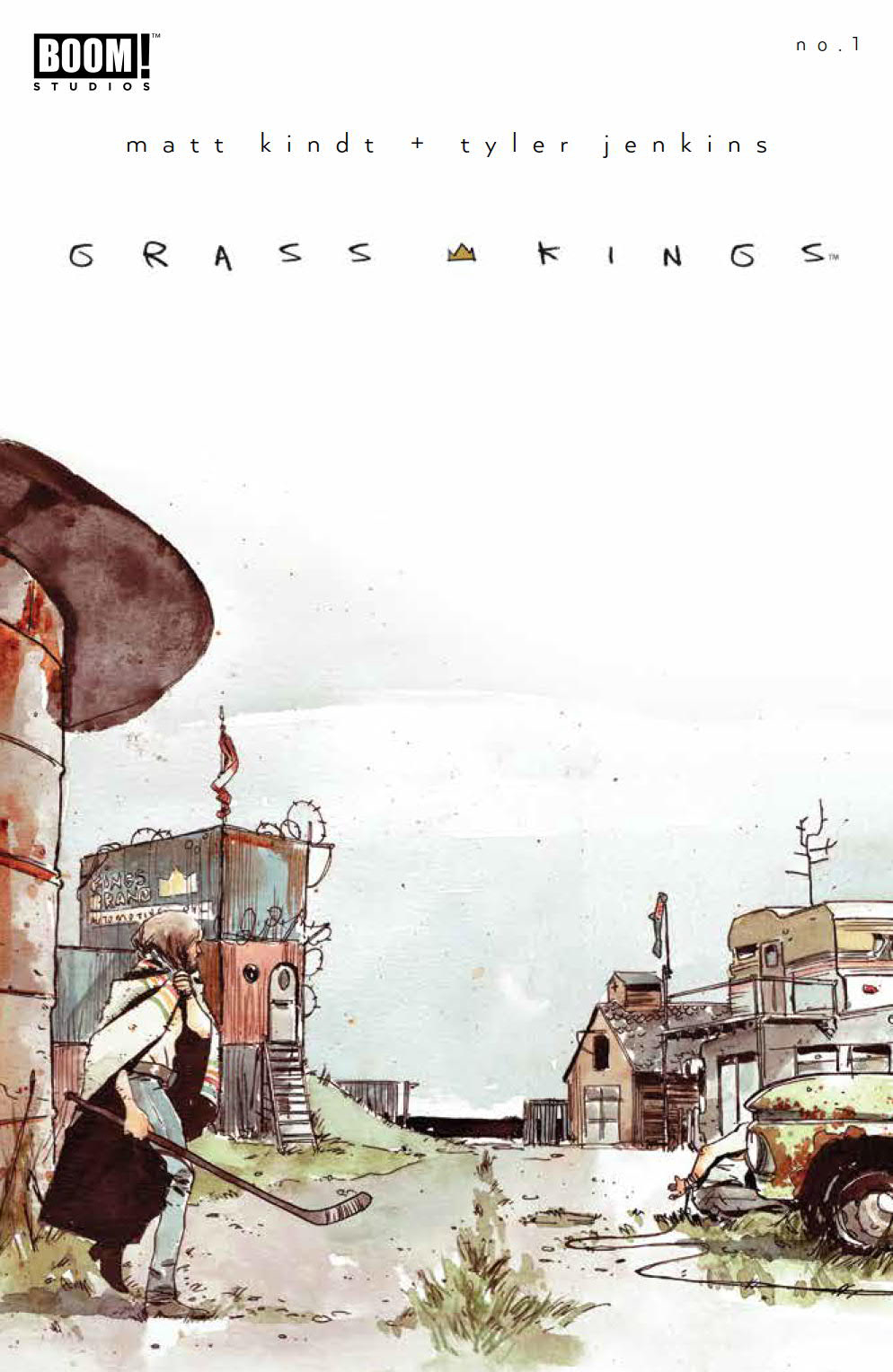 GRASS KINGS #1 | Picked by Colin & Josh
(W) Matt Kindt (CA) Matt Kindt (A/CA) Tyler Jenkins
From The New York Times bestselling writer Matt Kindt (Mind MGMT) and Peter Panzerfaust artist Tyler Jenkins comes a rural mystery series chronicling the tragic lives of the Grass Kings, three brothers and rulers of a trailer park kingdom, a fiefdom of the hopeless and lost, of the desperate poor seeking a promised land.
Eldest brother Robert leads a grief-stricken life, having lost his daughter to a tragic accident, followed by his wife disappearing one morning never to return.
When an enigmatic young woman named Maria flees to their community in search of safe haven, Robert takes her in. Will his decision lead to ruin and retribution dooming the Kingdom?
Perfect for fans of True Detective Season One or Scalped. Oversized, prestige format first issue featuring 30 pages of story!
REDLINE #1 | Picked by Colin
(W) Neal Holman (A/CA) Clayton McCormack, Kelly Fitzpatrick
MARS. The near future-ish. A bomb takes out a city block on Harrison Station. The media rush to blame the local terrestrials (re:aliens,) however Superintendent Denton Coyle has a feeling that it may not be so simple... or maybe that feeling is Coyle's hangover gut bomb. It's unclear... like a 50/50 shot, it's a mistake or explosive diarrhea. Maybe it's both? In other words, it's yet another Tuesday on Mars.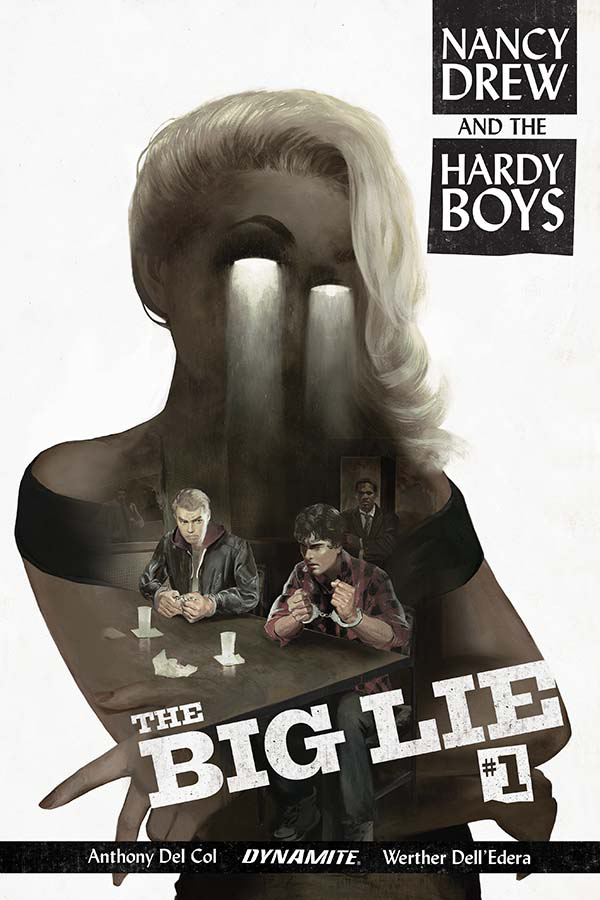 NANCY DREW HARDY BOYS #1 | Picked by Dave
(W) Anthony Del Col (A) Werther Dell'Edera (CA) Fay Dalton
THE BIG LIE is a Nancy Drew and Hardy Boys mystery unlike any other you've ever read...
When the teenage brothers Frank and Joe Hardy are accused of the murder of their father - a detective in the small resort town of Bayport - they must team up with the femme fatale Nancy Drew to prove their innocence (and find the real guilty party in the process) in a twisting, hard-boiled tale, complete with double-crosses, deceit and dames.
  
Inspired by new crime classics like Ed Brubaker's Fatale and Darwyn Cooke's Parker series, writer Anthony Del Col (Assassin's Creed, Kill Shakespeare) and artist Werther Dell'Edera (Batman: Detective Comics, House of Mystery) bring the iconic teen detectives into the modern age, and redefine noir for a new generation of readers!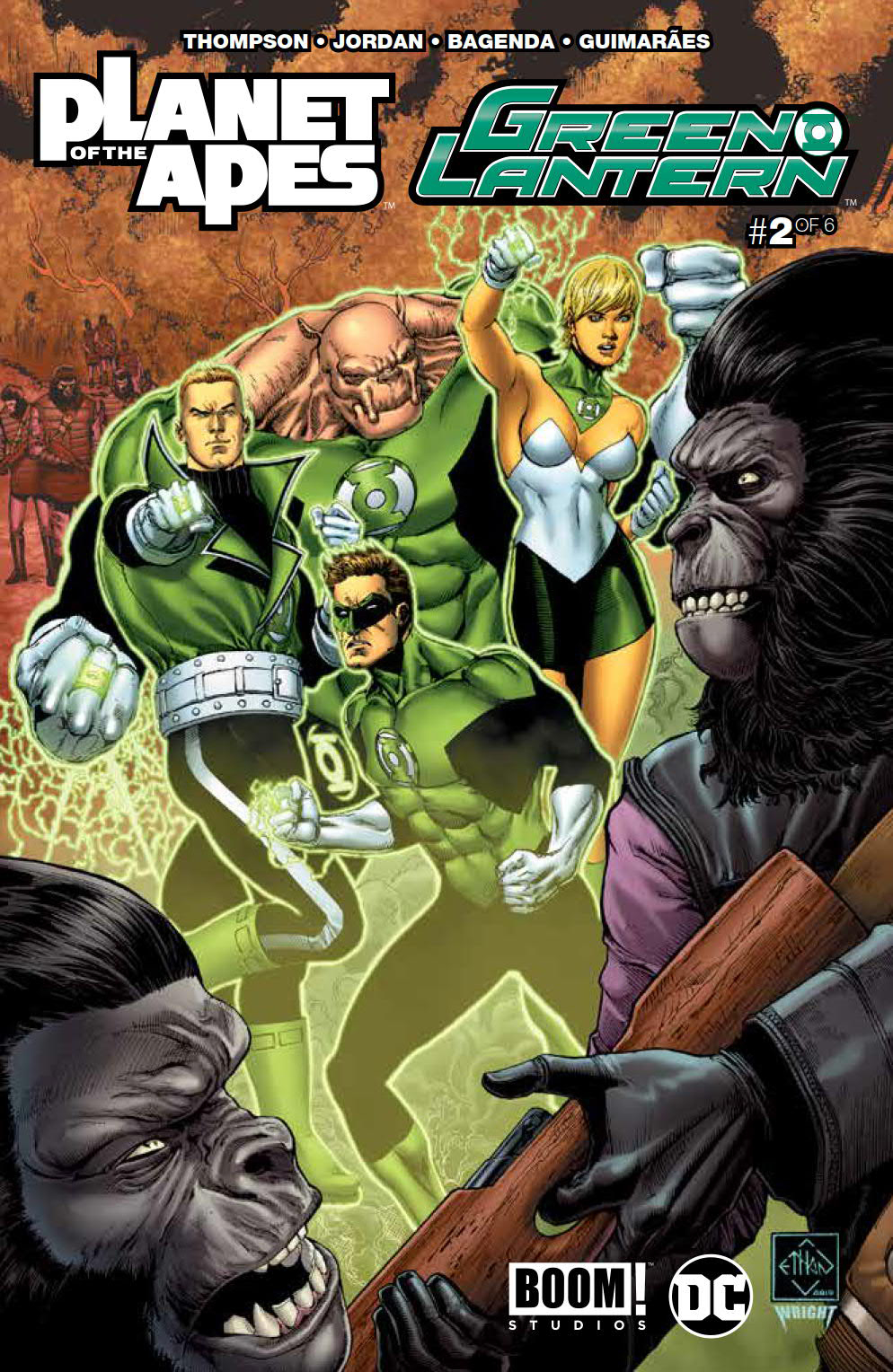 PLANET OF APES GREEN LANTERN #2 | Picked by Dave
(W) Robbie Thompson, Justin Jordan (A) Barnaby Bagenda (CA) Ethan Van Sciver
Ape City is in a panic. Word has spread of the capture of a talking human (Hal) and his bizarre alien companion (Sinestro). What's worse, a group of strange, scarred humans-Mutants-are spotted in The Forbidden Zone, being led by a strange-acting Cornelius, who's wearing a ring-a ring Sinestro has long been searching for.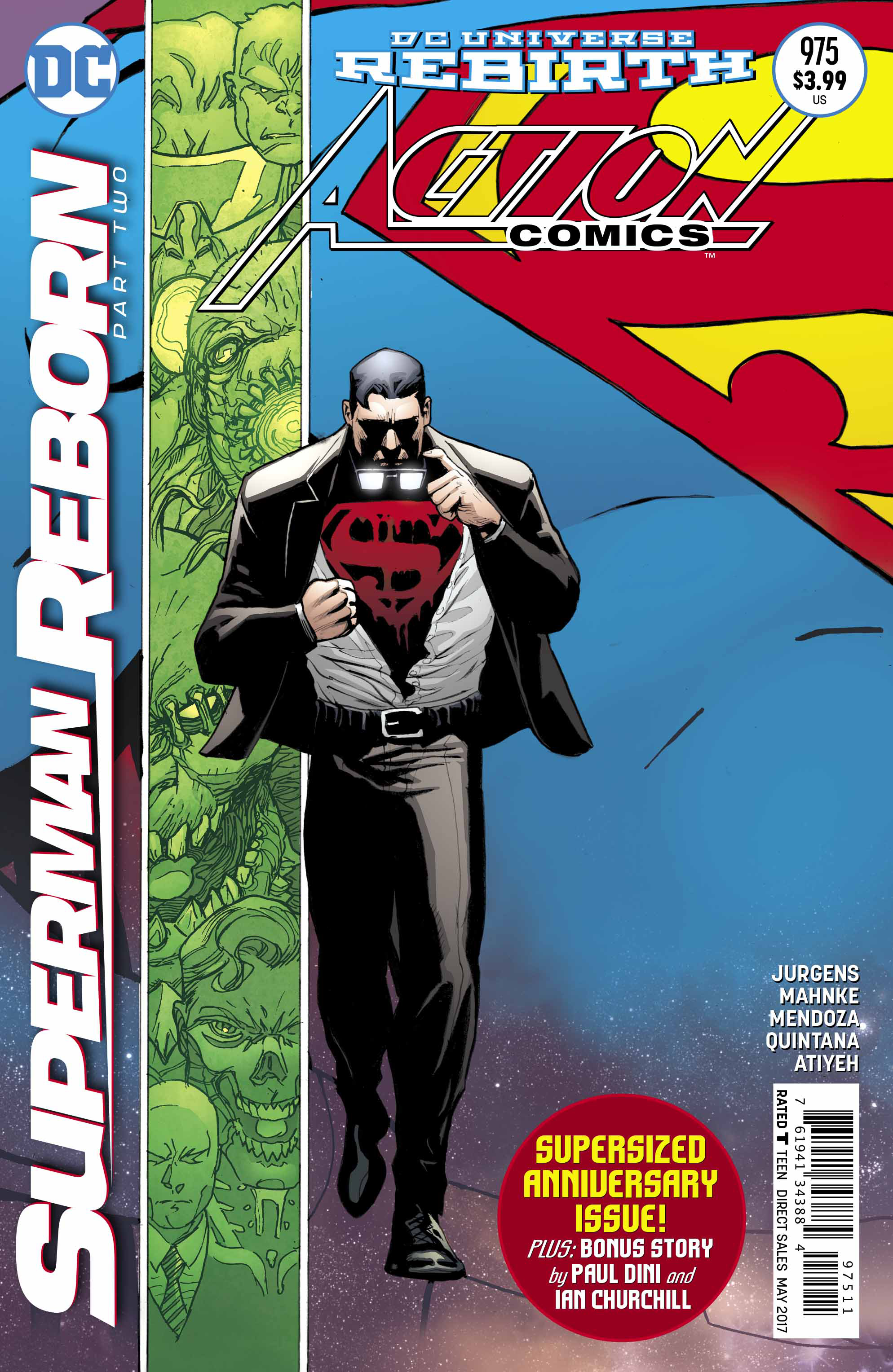 ACTION COMICS #975 | Picked by Josh
(W) Dan Jurgens, Paul Dini (A) Doug Mahnke, Jaime Mendoza, Ian Churchill (CA) Patrick Gleason, Mick Gray
"SUPERMAN REBORN" part two! Celebrating our 975th issue with a supersize special as another layer of the Superman/Clark Kent mystery is exposed! And in a backup story written by  Paul Dini with art by Ian Churchill, learn what it all means for the Son of Superman, who is the prize in a deadly game! The covers by Patrick Gleason and Mick Gray and the variant covers by Gary Frank for SUPERMAN #18-19 and ACTION COMICS #975-976 will connect to form a single vertical image.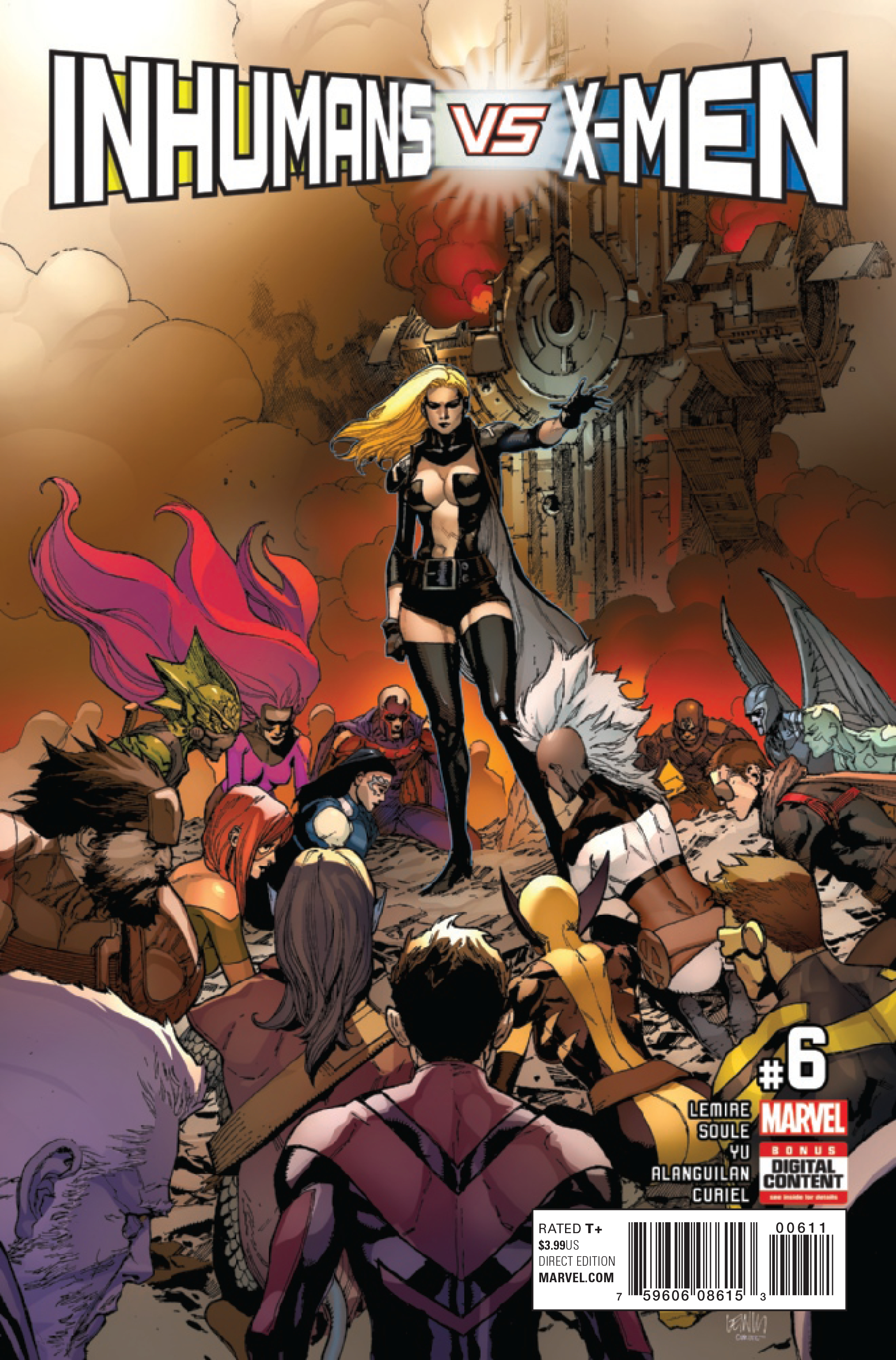 IVX #6 | Picked by Colin
(W) Charles Soule, Jeff Lemire (A/CA) Leinil Francis Yu
• The war between the Inhumans and the X-Men takes a dark turn leaving Inhumans hopelessly outmatched.
•  Emma Frost, the White Queen, faces off against Medusa, queen of the Inhumans, as both fight for the future of their people.
•  It all ends here. Don't miss the epic oversized conclusion of INHUMANS VS X-MEN!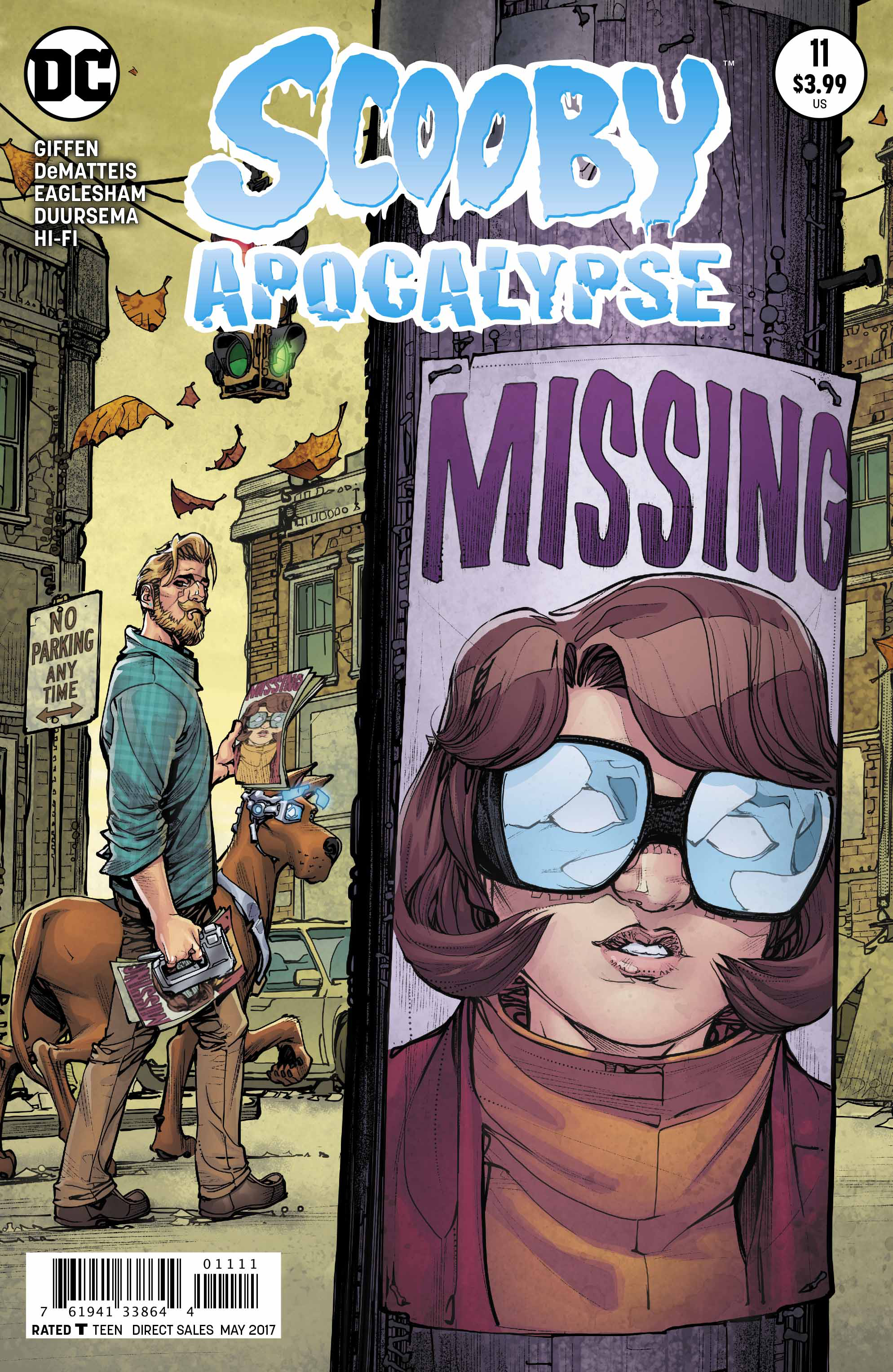 SCOOBY APOCALYPSE #11 | Picked by Dave
(W) Keith Giffen, J. M. DeMatteis (A) Dale Eaglesham (CA) Howard Porter
Jinkies! Velma is gone! Can the gang put their feelings about her aside long enough to rescue her from the apocalyptic wasteland that she helped create? They better do so quickly, because a powerful puppy is right on their tail! NOTE: This story was previously scheduled to run in issue #10.