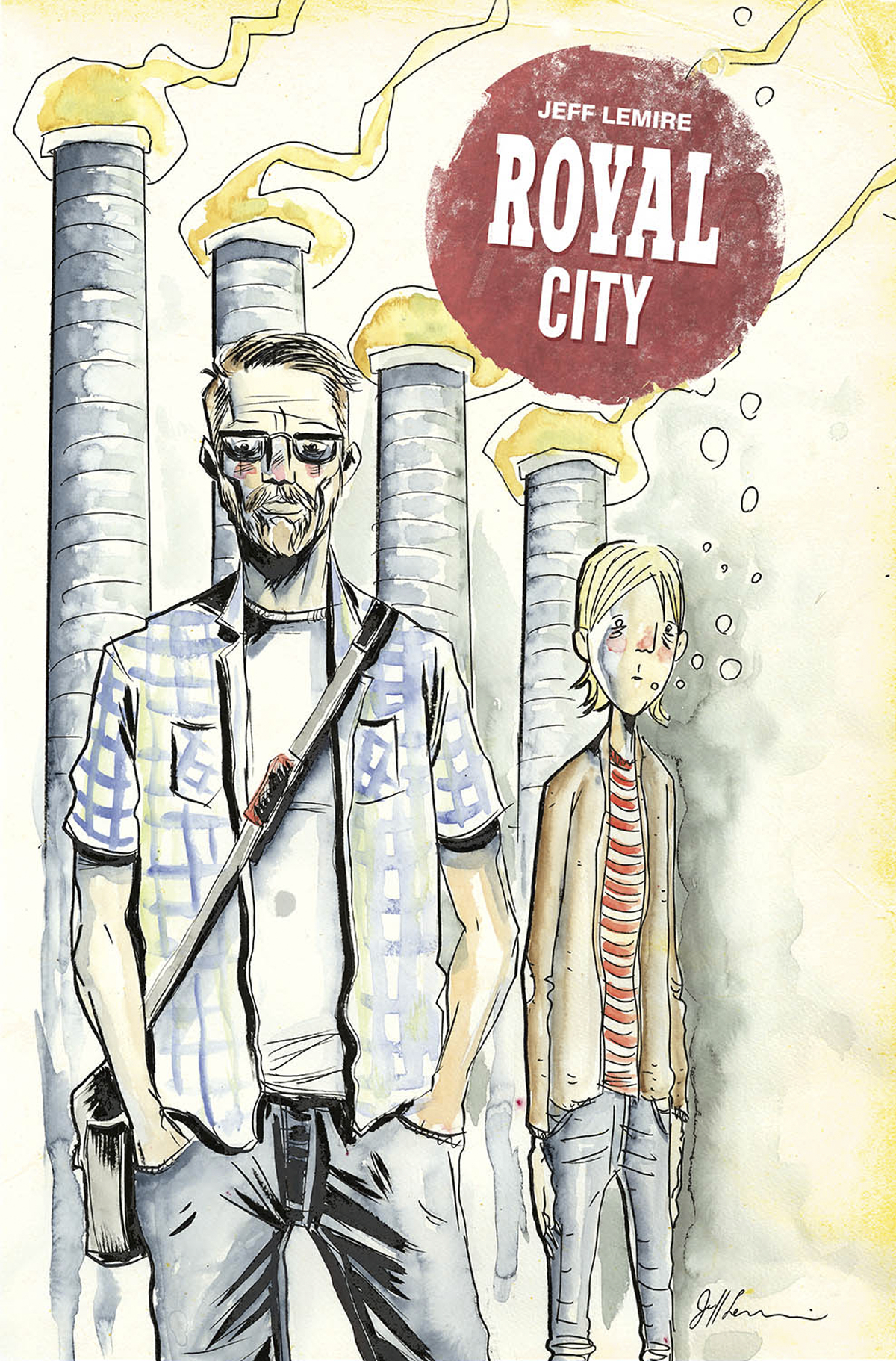 ROYAL CITY #1 | Picked by Josh, Colin, & Dave
(W) Jeff Lemire (A/CA) Jeff Lemire
DOUBLE-SIZED DEBUT ISSUE! NEW ONGOING SERIES written and illustrated by JEFF LEMIRE (DESCENDER, A.D., Sweet Tooth). ROYAL CITY charts the lives, loves, and losses of a troubled family and a vanishing town across three decades. Patrick Pike, a fading literary star who reluctantly returns to the once-thriving factory town where he grew up, is quickly drawn back into the dramas of his two adult siblings, his overbearing mother, and his brow-beaten father, all of whom are still haunted by different versions of his youngest brother, Tommy, who drowned decades ago. ROYAL CITY is a return to the literary and thematic territory of LEMIRE's breakthrough graphic novel Essex County and is his most ambitious, and most personal, project to date.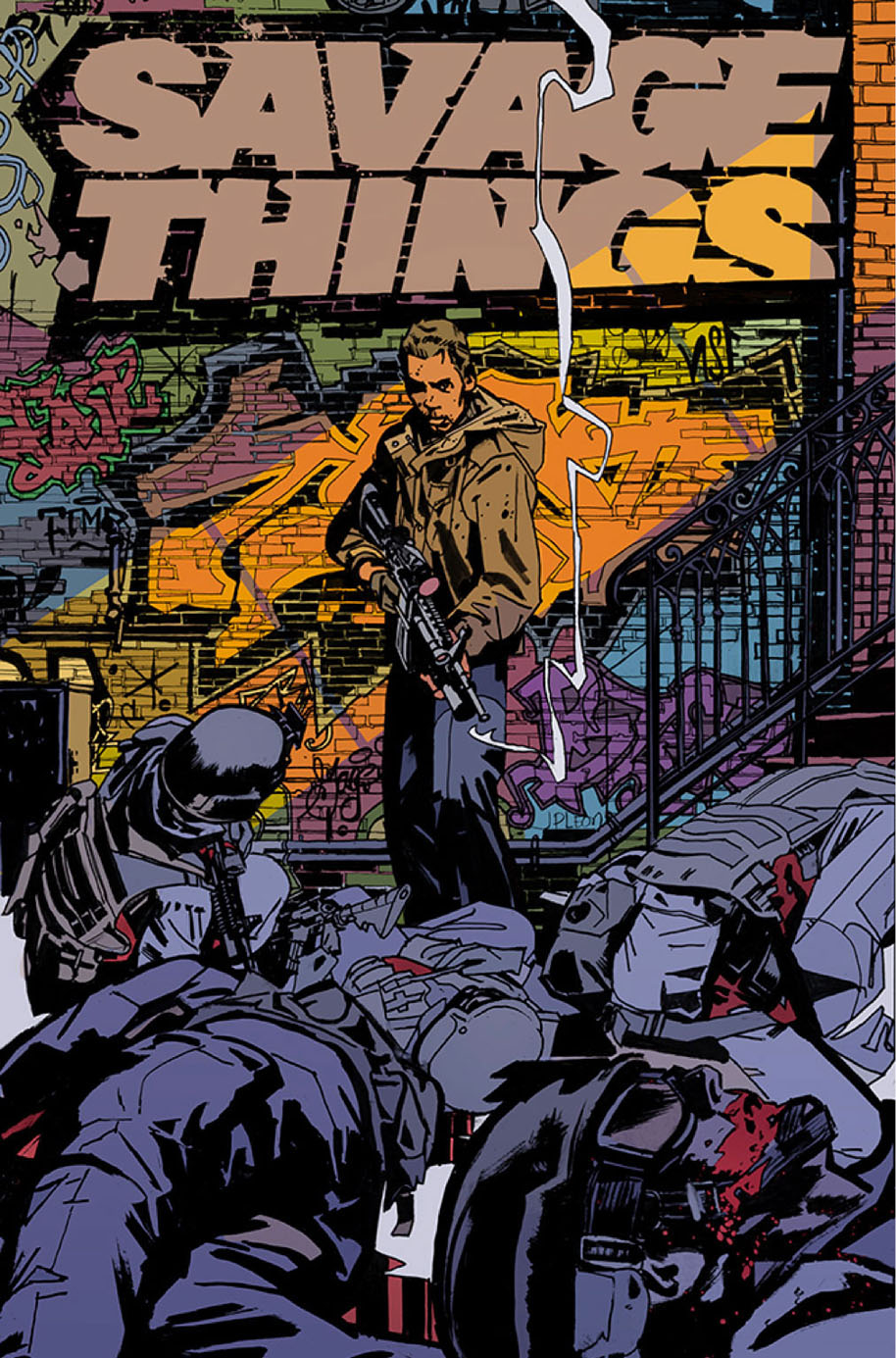 SAVAGE THINGS #1 (OF 8) | Picked by Colin
(W) Justin Jordan (A) Ibrahim Moustafa (CA) John Paul Leon
25 years ago, a secret government organization kidnapped children and trained them to be chaos agents who went on to foment unrest and execute enemies of the state around the world. When these cold and unfeeling creations proved too difficult to control, the powers that be exterminated their kill squad with extreme prejudice. Too bad it didn't work. Now a rogue band of the worst monsters the world has ever known is cutting a swath of terror across the United States, threatening not just a disruption of the peace but to expose secrets their handlers never wanted to come to light. The only way to stop them is to call back the only man who ever walked away from them. His code name is Abel, and he's not afraid of getting his hands bloody. This new eight-issue miniseries from writer Justin Jordan (The Legacy of Luther Strode) and artist Ibrahim Moustafa (High Crimes) features the action of the Jason Bourne movies with the gruesome horror of classic grindhouse!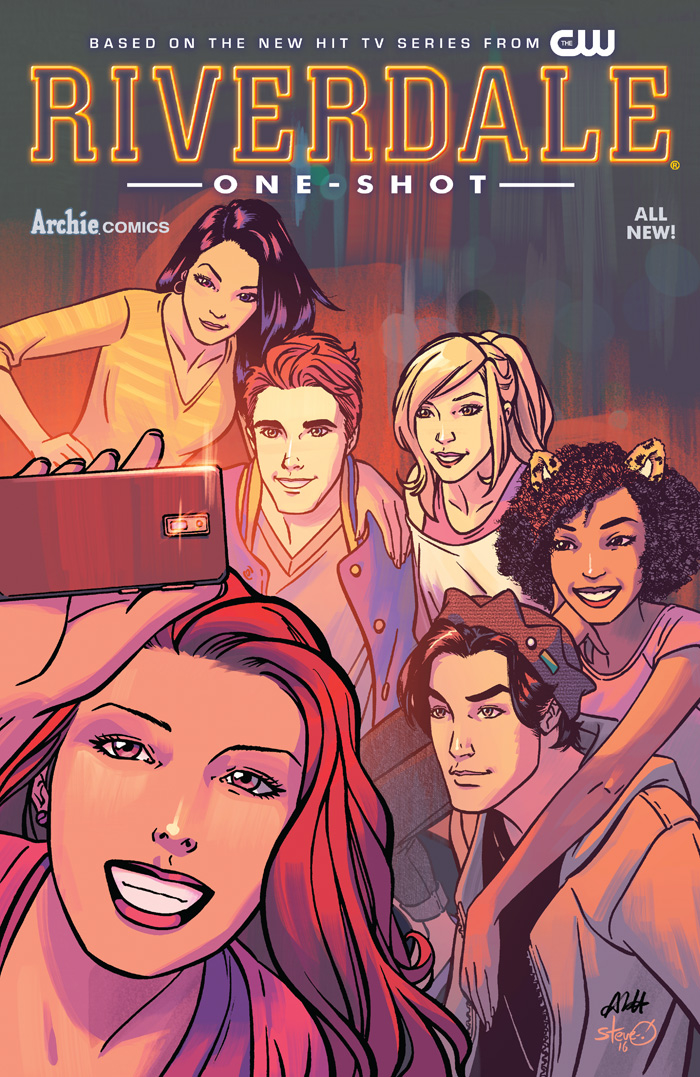 RIVERDALE (ONE SHOT) | Picked by Dave
(W) Roberto Aguirre-Sacasa (A/CA) Alitha Martinez
Learn the secrets and hidden tales from the summer before the eternal love-triangle begins in this special issue, which features four short stories focusing on the major players and events in the Riverdale series. You dare not miss this special commemorative issue in advance of the upcoming ongoing Riverdale series, written by Roberto Aguirre-Sacasa (Afterlife with Archie, Chilling Adventures of Sabrina) and the writers of the CW's Riverdale series, with stunning art by Alitha Martinez (Black Panther: Worlds of Wakanda)!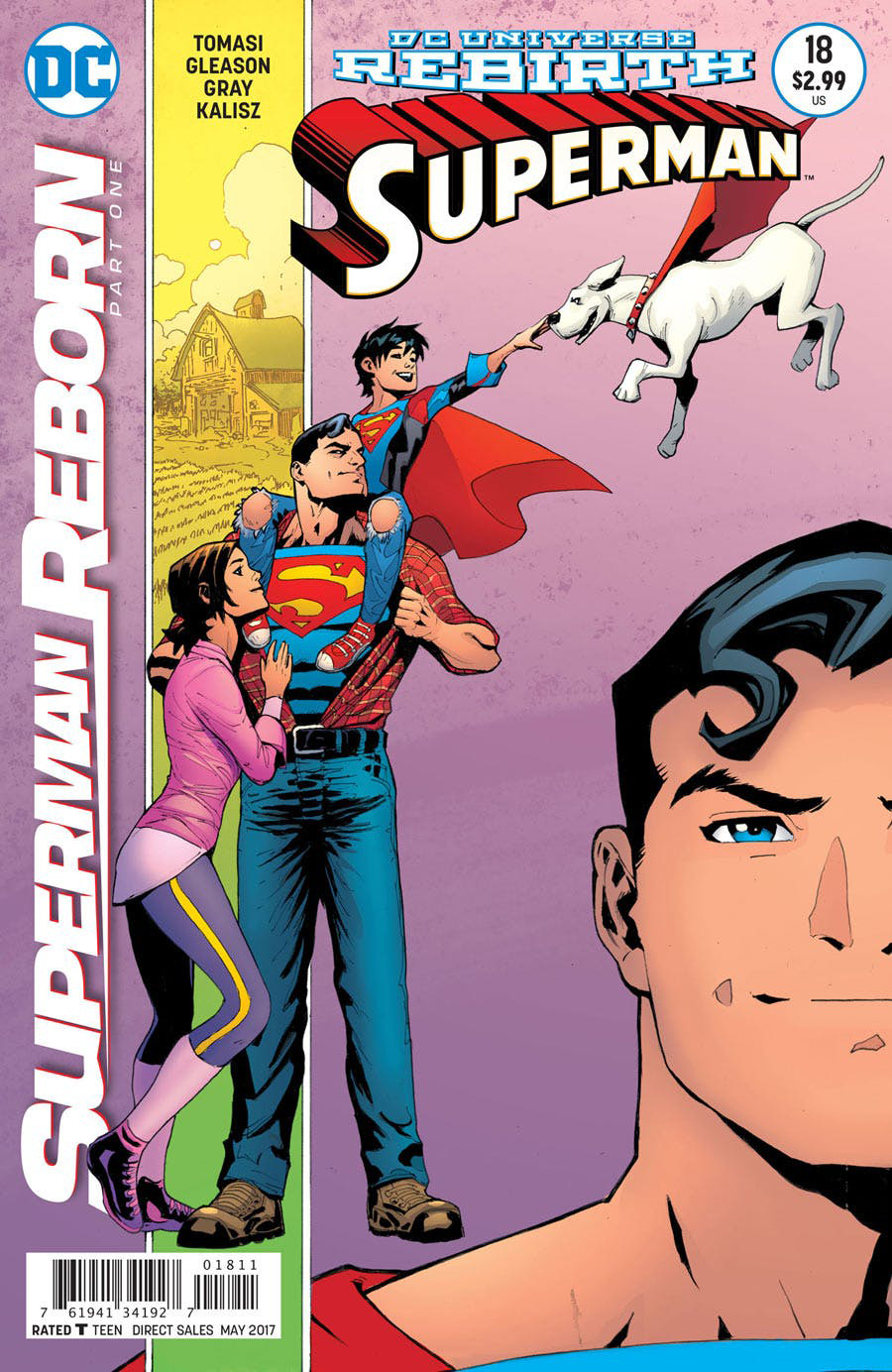 SUPERMAN #18 | Picked by Colin & Josh
(W) Peter J. Tomasi, Patrick Gleason (A/CA) Patrick Gleason, Mick Gray
"SUPERMAN REBORN" part one! In DC UNIVERSE: REBIRTH #1, the enigmatic Mr. Oz told this Superman, "You and your family are not what you believe you are. And neither was the fallen Superman." Now, in the first Rebirth crossover between SUPERMAN and ACTION COMICS, the shocking truth behind Oz's words is revealed. It begins with one of Oz's prisoners escaping, and ends in a tragic moment for Lois and Superman. The covers by Patrick Gleason and Mick Gray and the variant covers by Gary Frank for SUPERMAN #18-19 and ACTION COMICS #975-976 will connect to form a single vertical image.
GREEN ARROW #18 | Picked by Josh
(W) Ben Percy (A) Eleonora Carlini (CA) Otto Schmidt
"REUNION" part one! Oliver Queen and Roy Harper once patrolled the streets as Green Arrow and Speedy, but a massive falling-out left them estranged for years. Now, learn the truth behind the tragic dissolution - and triumphant reunion - of one of comics' most iconic super-duos as Green Arrow and Arsenal join forces once more!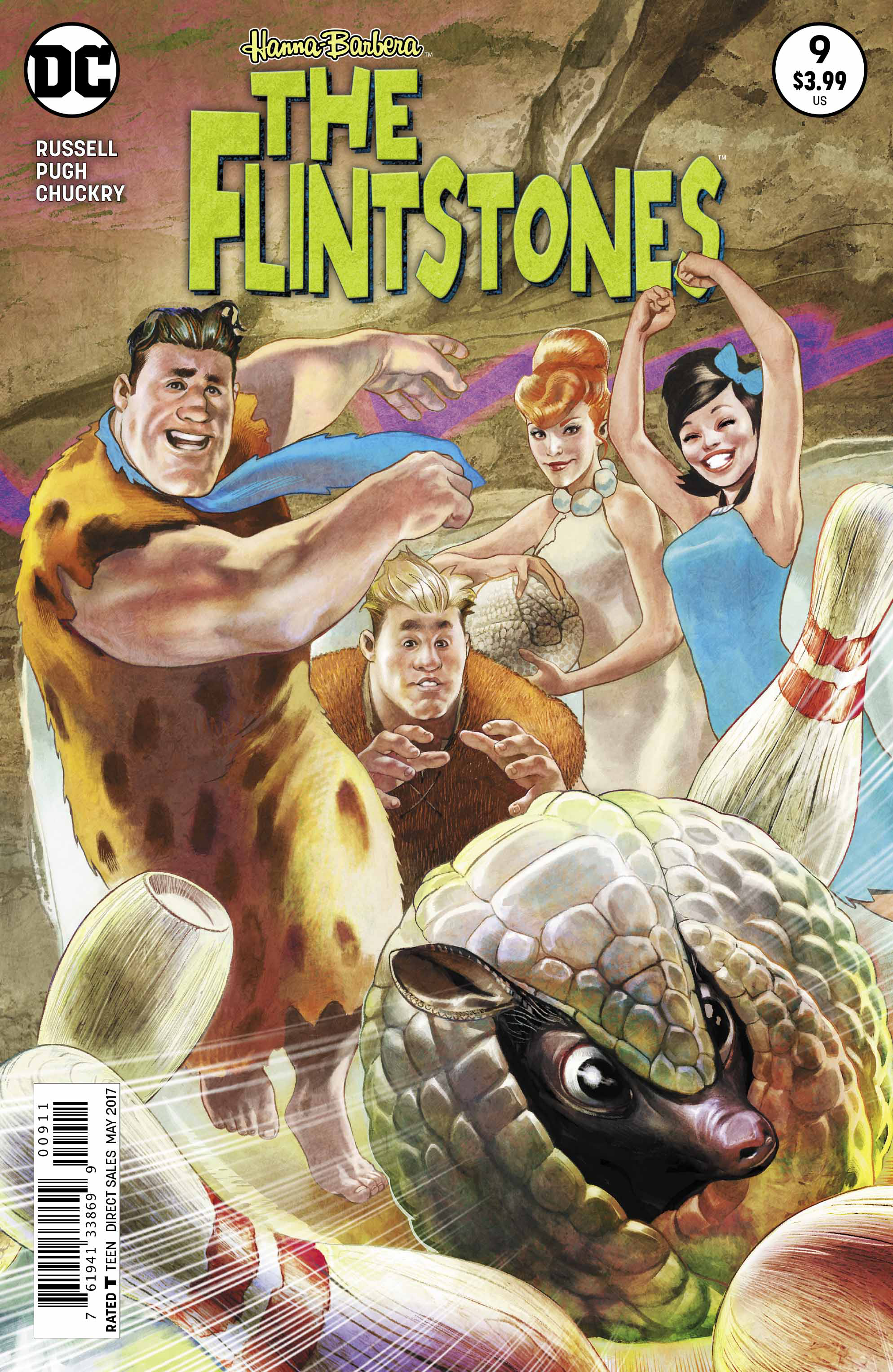 FLINTSTONES #9 | Picked by Dave
(W) Mark Russell (A/CA) Steve Pugh
In an effort to cheer Fred up after he loses his job, Wilma buys him a new armadillo bowling ball. There's just one problem: it's terrifying the household appliances! Meanwhile, across town, the Bedrock elite join a shadowy prosperity economic cult.