JUSTICE LEAGUE OF AMERICA #1 | Picked by Josh, Colin, & Adam
(W) Steve Orlando (A/CA) Ivan Reis, Joe Prado
Meet the Extremists-self-proclaimed saviors from another Earth, they thirst for peace, prosperity and total submission to the will of their leader, Lord Havok! How can the newly assembled JLA stop this group of misguided maniacs before the Extremists unleash their own unique-not to mention dangerous!-brand of law and order on our chaotic world?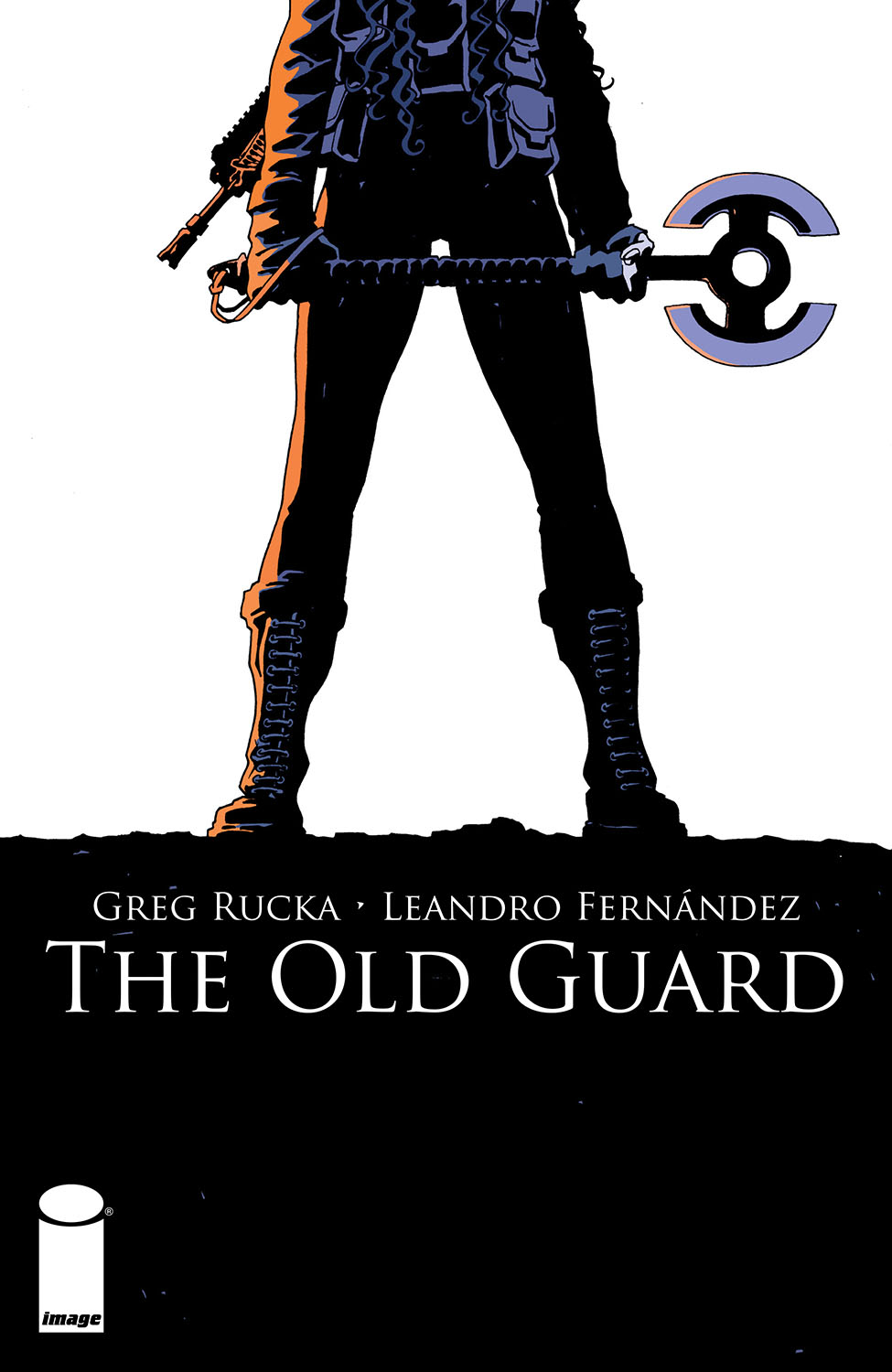 OLD GUARD #1 | Picked by Colin & Dave
Eisner-winning writer GREG RUCKA (LAZARUS, BLACK MAGICK, Wonder Woman) and critically acclaimed artist LEANDRO FERNANDEZ (THE DISCIPLINE, Deadpool, Punisher: MAX) team up together to introduce THE OLD GUARD, the story of old soldiers who never die...and yet cannot seem to fade away. Trapped in an immortality without explanation, Andromache of Scythia - "Andy" - and her comrades ply their trade for those who can find-and afford-their services. But in the 21st century, immortality is a hard secret to keep, and when you live long enough, you learn that there are many fates worse than death.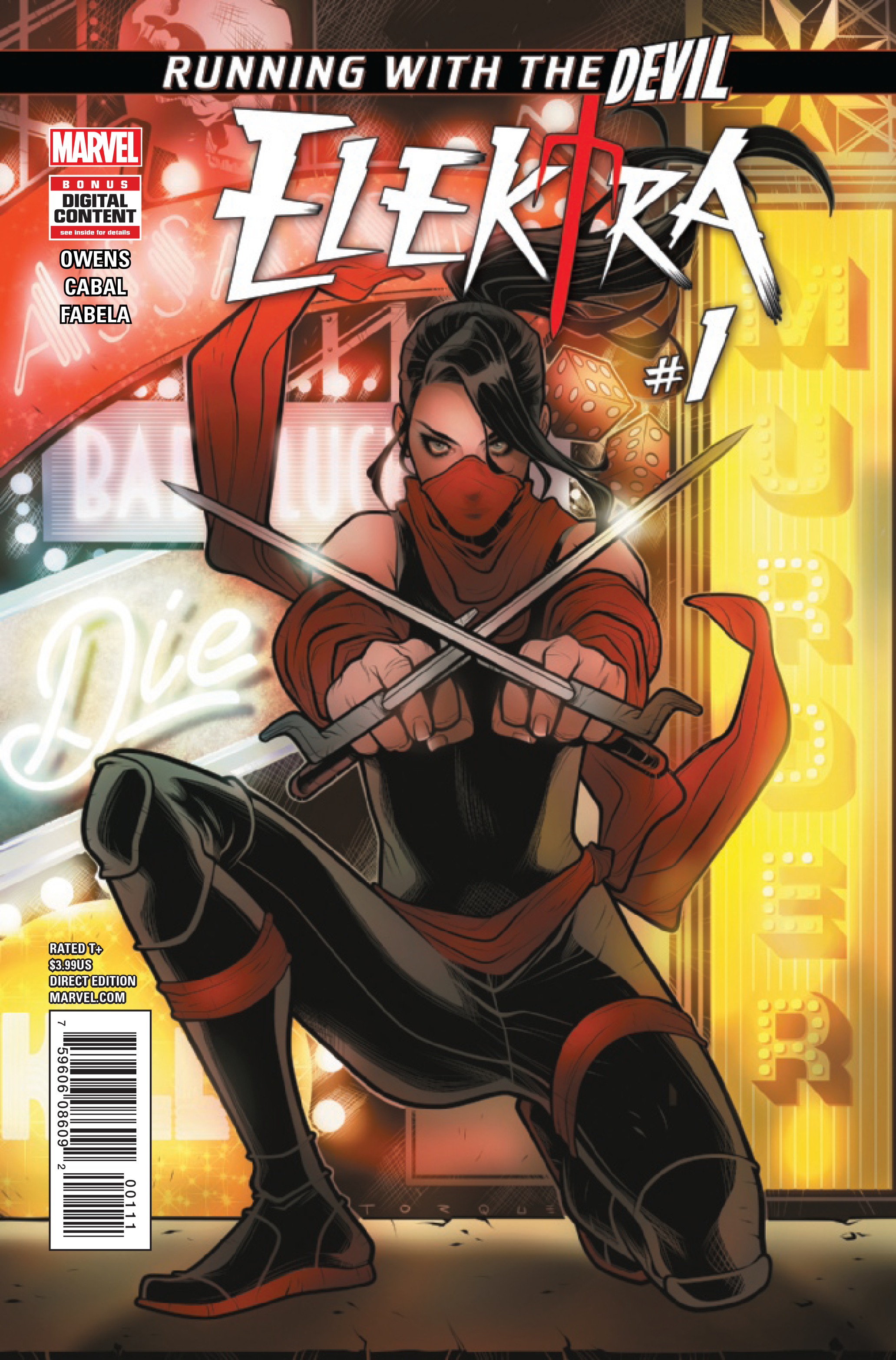 ELEKTRA #1 | Picked by Colin
(W) Matt Owens (A) Juan Cabal (CA) Elizabeth Torque
CASINO BATTLE ROYALE!
Running from her tumultuous past, ELEKTRA attempts to lose herself in a vibrant sea of neon, noise and anonymity: LAS VEGAS. But how long can a former ninja assassin really hope to escape the vortex of violence that encompasses her life...especially when there's a new player in Sin City that has her in his sights for his newest game? Enter: Arcade.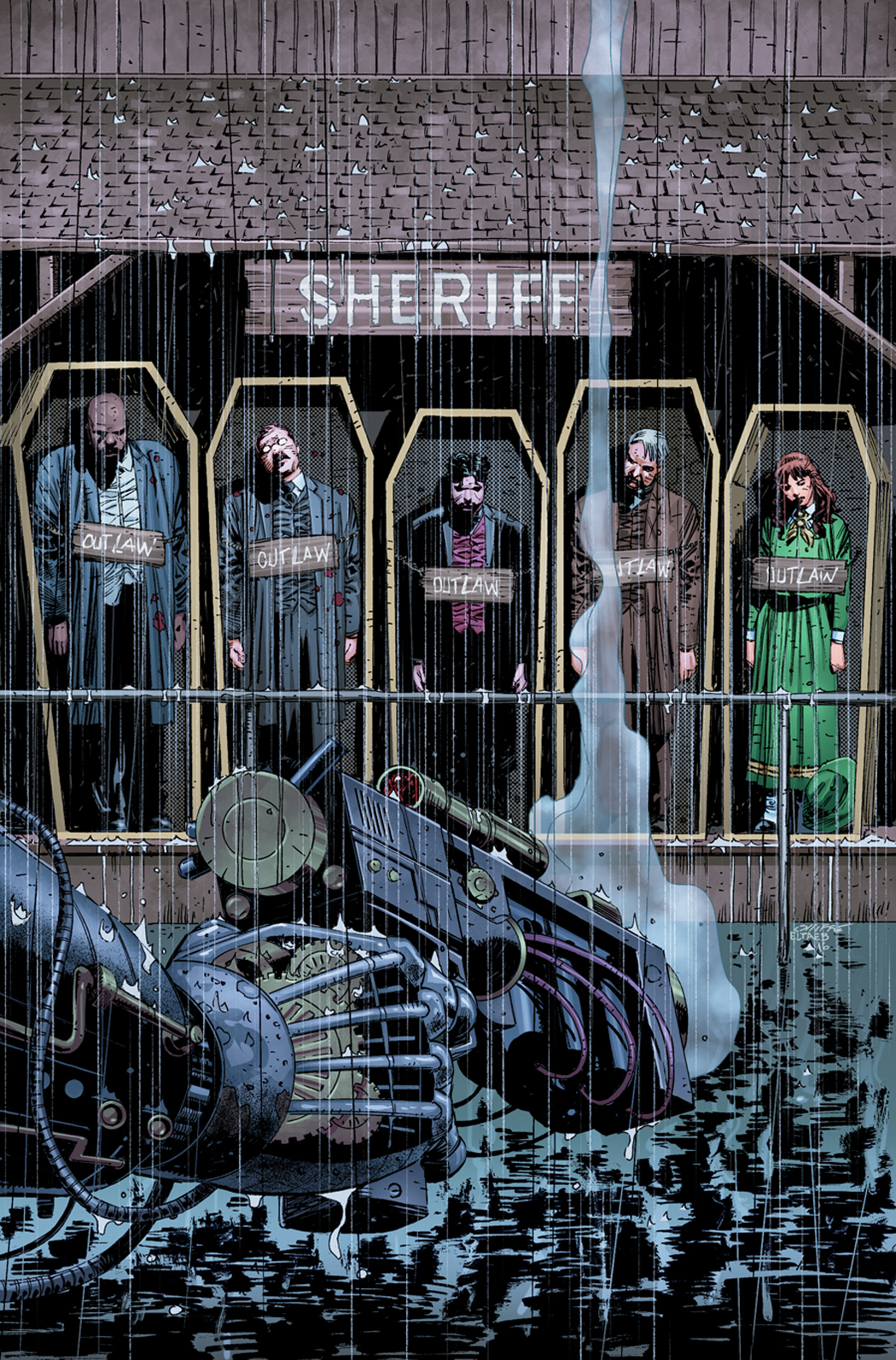 ROUGH RIDERS ON THE STORM #1 | Picked by Pat & Dave
(W) Adam Glass (A) Pat Oliffe (CA) Pat Olliffe
Great jumping on point! Three years have passed since the Rough Riders last adventure, but when an assassins' bullet takes President William McKinley's life, Vice President, Theodore Roosevelt is thrust into the role of Commander in Chief.  As a country mourns the loss of their leader, Roosevelt believes that the assassin is part of a bigger conspiracy, ones whose tentacles reach back to Europe and whose intentions are to destroy humanity through world-wide ANARCHY.
To stop them Roosevelt must convince Harry Houdini, Jack Johnson, Thomas Edison and a surprisingly very alive Annie Oakley to band together again. But time has strained the bonds that once united them and the ideologies of their enemies may have already seeped into one of their own.  Welcome to the ROUGH RIDERS SECOND ARC: "DARE MIGHTY THINGS".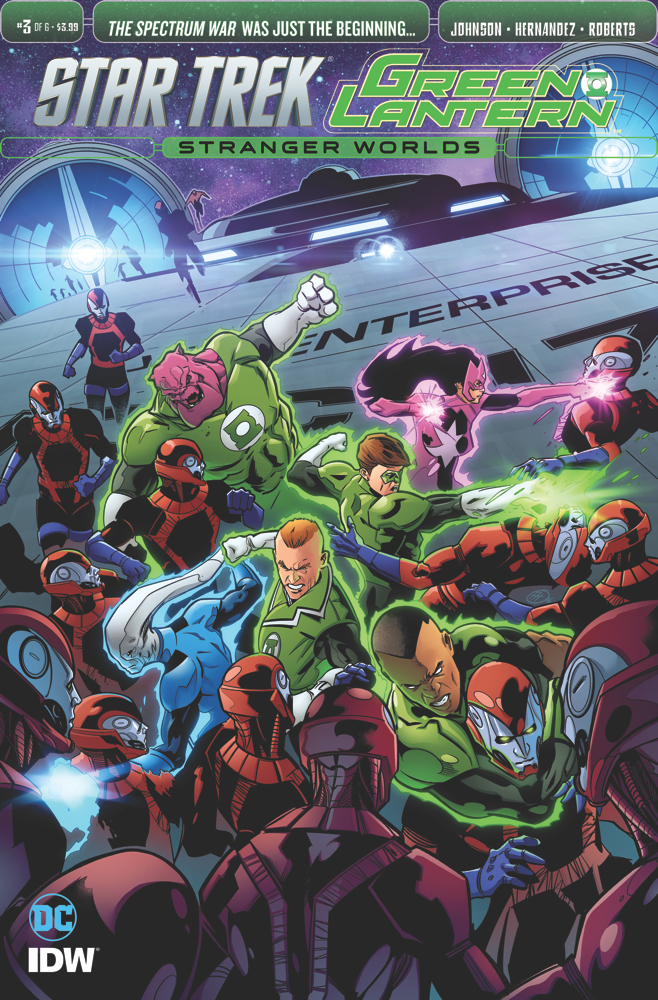 STAR TREK GREEN LANTERN VOL 2 #3 | Picked by Pat & Josh
(W) Mike Johnson (A/CA) Angel Hernandez
The race to the planet Oa continues! Will Captain Kirk and Hal Jordan be the first to find the legendary home of the Green Lanterns, or will Sinestro and the Klingons beat them to it? Don't miss the latest chapter in the blockbuster crossover event of the year!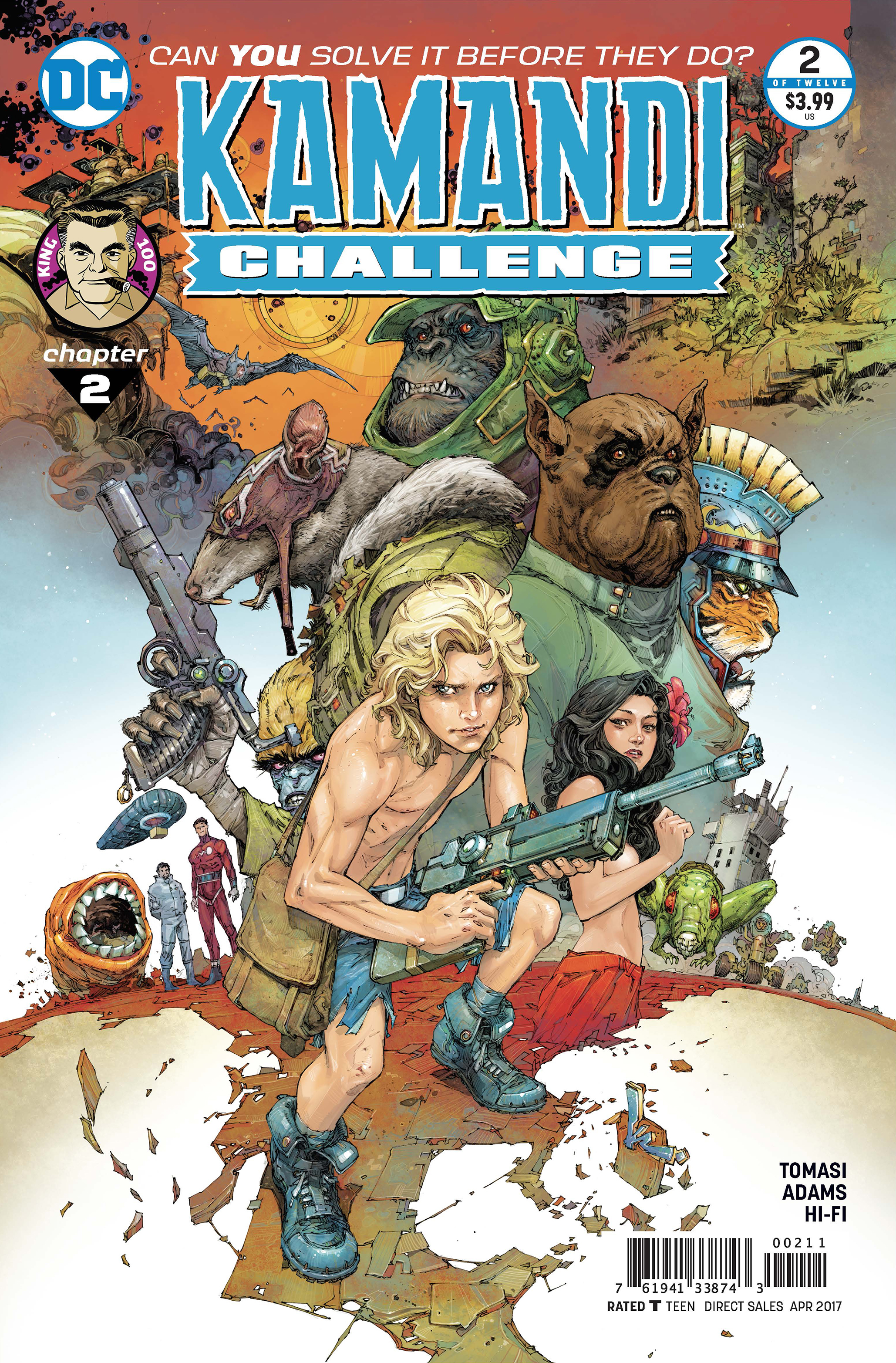 KAMANDI CHALLENGE #2 | Picked by Adam
(W) Peter J. Tomasi (A) Neal Adams (CA) Kenneth Rocafort
After the thrilling events of issue #1, writer Peter J. Tomasi and artist Neal Adams rescue the Last Boy on Earth and send him on his next adventure. Now, Kamandi must save Tiger King Caesar and his people from impending doom. Will he be the hero they need? Or will he use the chaos of the situation to escape for good?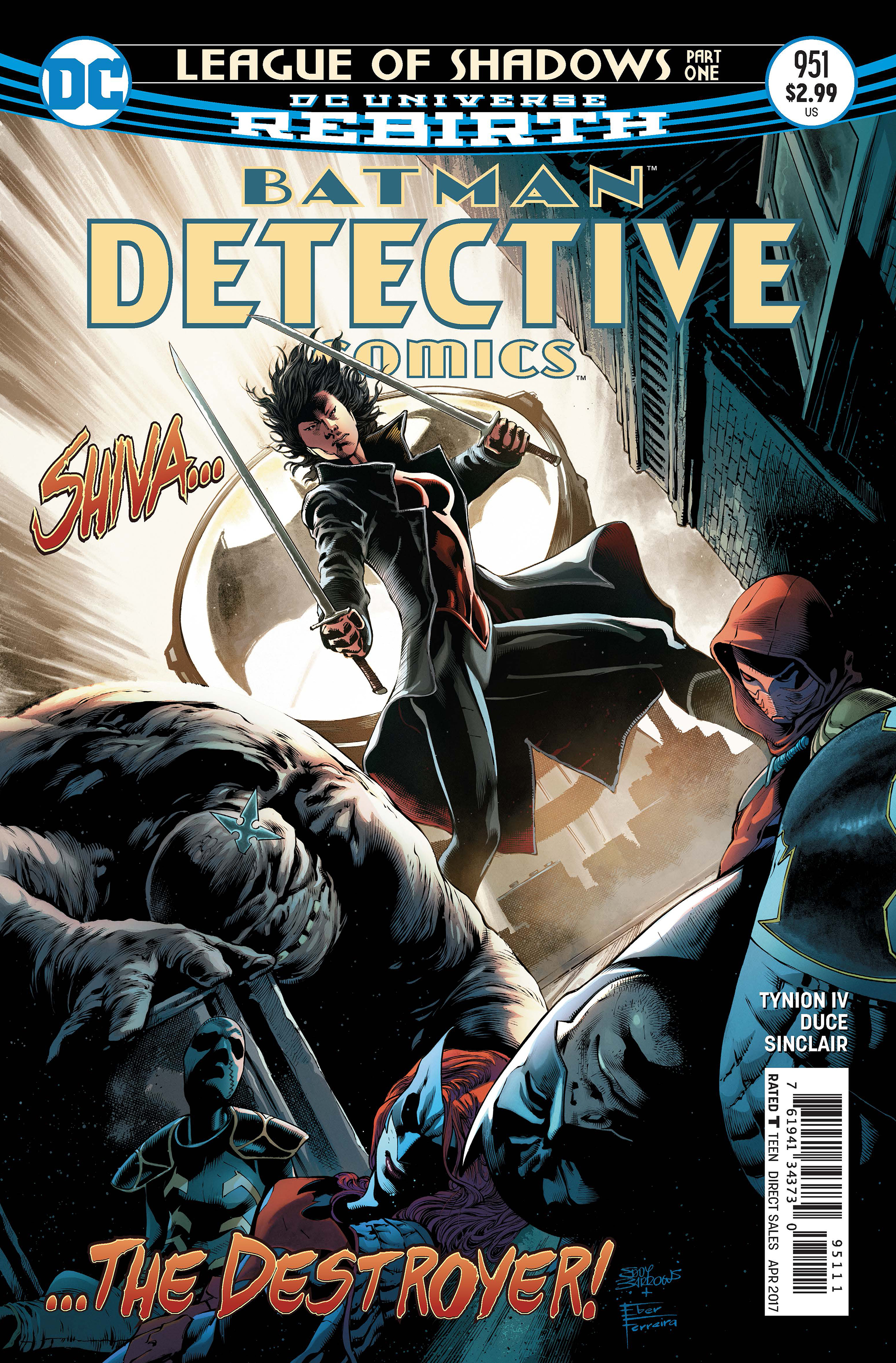 DETECTIVE COMICS #951 | Picked by Adam & Josh
(W) James TynionIV (A) Christian Duce (CA) Eddy Barrows, Eber Ferreira
League of Shadows' part one! The next big DETECTIVE arc explodes here as the League of Shadows goes from mysterious rumor to deadly fact! What's their plan for Gotham City? And how will their actions affect Batman and his team?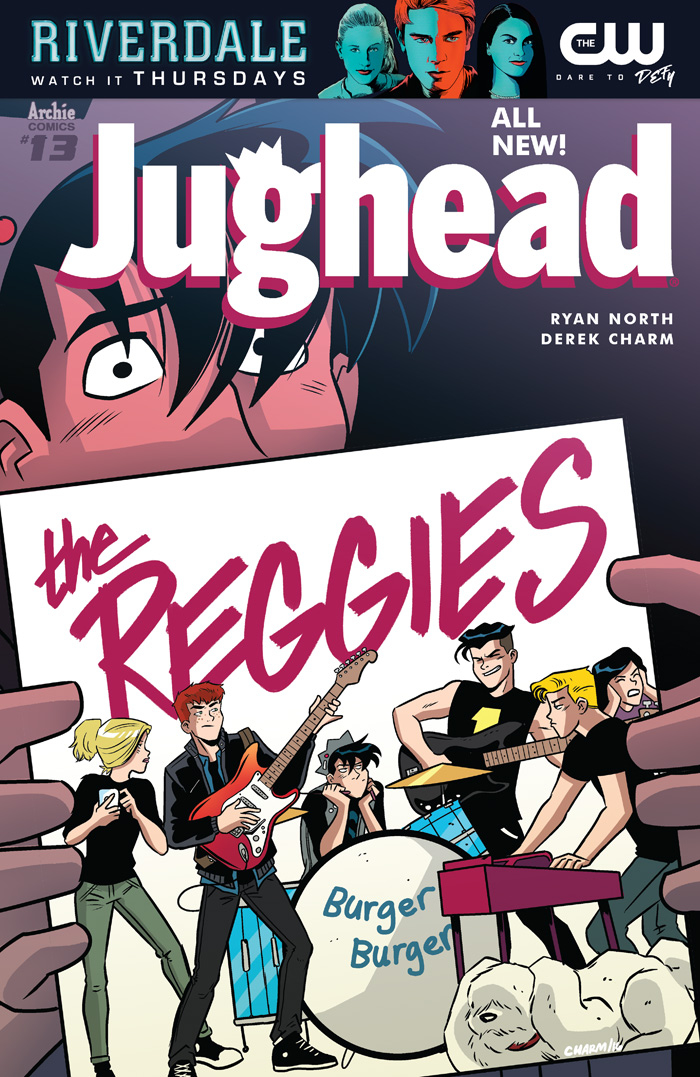 JUGHEAD #13 | Picked by Dave
(W) Ryan North (A/CA) Derek Charm
Reggie has won King for a Day! And it turns out his first act as King is to demand... that everyone else to form a band with him? Okay that's actually not so bad; I was expecting way worse from Reggie. Wait, never mind, I'm getting word that despite this very enjoyable and conflict-free premise, when Jughead plays around with the new music video for "The Reggies" and accidentally uploads an altered and embarrassing clip to the internet, everyone becomes enraged at our favorite crown-wearing hamburger-loving pal! Even Betty, and she's the greatest!