This week has a TON of new books coming out! We've got more of the 'All-New, All-Different' Marvel and Vertigo titles launching, brand-new arcs from some of our on-going favorites, and Mr. Bloom continuing his reign of terror in Batman! Here are our picks for this week: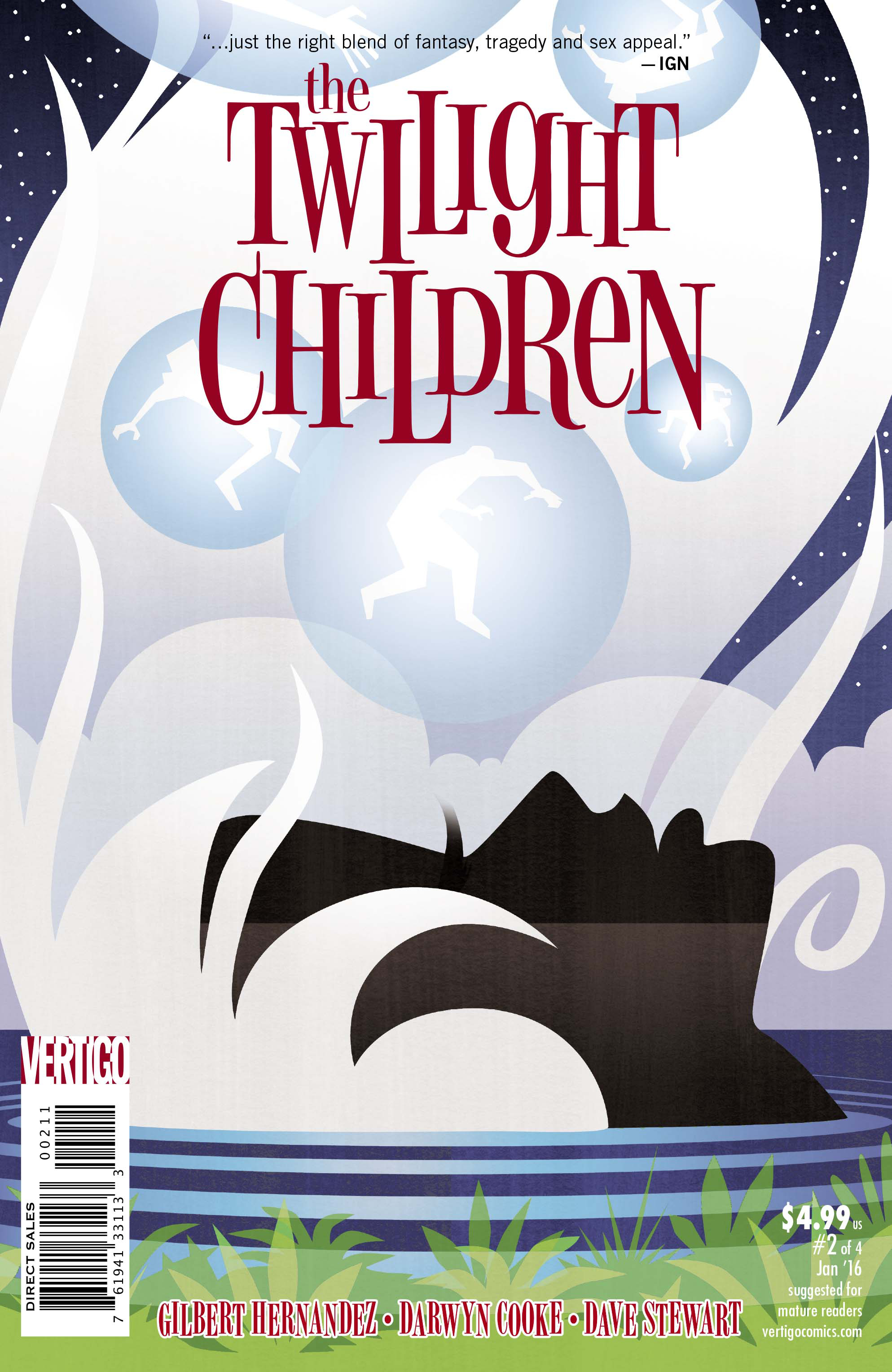 TWILIGHT CHILDREN #2 (OF 4; MR; Josh)
Publisher: DC COMICS
(W) Gilbert Hernandez (A/CA) Darwyn Cooke
Children will be blinded. Lovers will cheat. Beautiful alien girls will walk the beach. A psychedelic world made of light will present itself to the lucky or the damned. Find out what's making this sleepy Latin American town so surreal.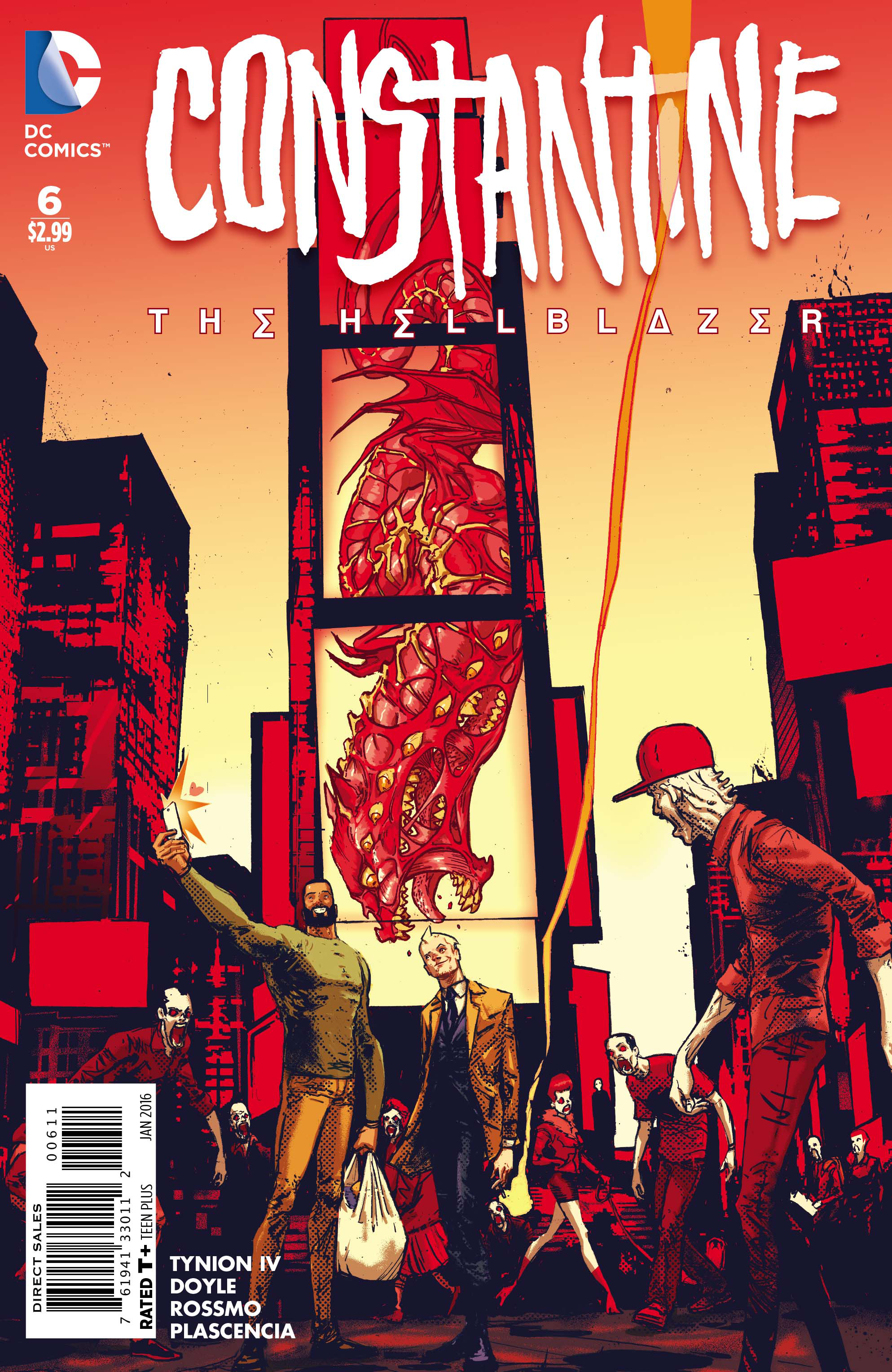 CONSTANTINE THE HELLBLAZER #6 (Josh)
Publisher: DC COMICS
(W) Ming Doyle, James TynionIV (A/CA) Riley Rossmo
New York, New York it's one HELL of a town! John Constantine returns beaten and broken from his English excursion to find his adopted American home in magical peril. A mysterious plot is building in the mystic underbelly of New York City-demons, imps, monsters, fairies are running rampant, and only the Hellblazer can save the Big Apple from an infernal takeover. But does he even want to?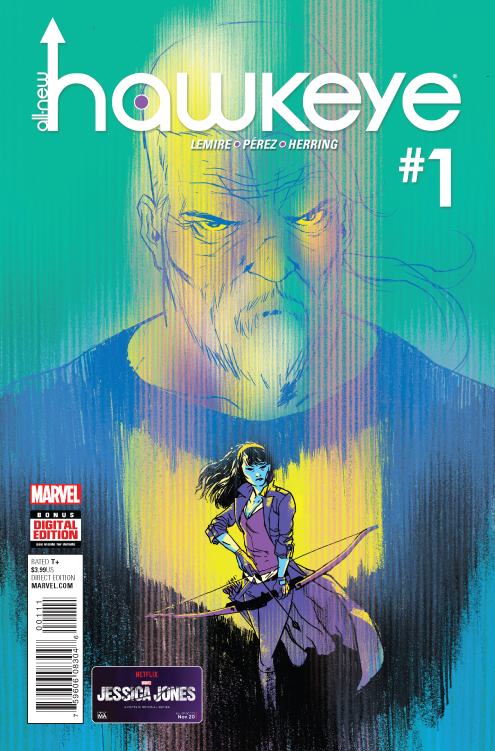 ALL NEW HAWKEYE #1 (Josh)
Publisher: MARVEL COMICS
(W) Jeff Lemire (A/CA) Ramon K. Perez
Hawkeye and Hawkeye take aim at another season. But it's not all straight as an arrow for Clint and Kate. A deep-seated rift that stretches across time, brings old man Clint and a wiser Kate back together as they chase down mistakes from their past. The star-studded team of Jeff Lemire and Ramon Perez return, bringing you another inspired look at the world of Hawkeye.
SLASH & BURN #1 (MR; Colin & Josh)
Publisher: DC COMICS
(W) Si Spencer (A) Max Dunbar, Ande Parks (CA) Tula Lotay
  Another day, another hot date. Firefighter Rosheen Hayes takes her relationships with conflagration seriously, whether it's the trigger-happy burn victim with his sights on her partner or a chance encounter igniting memories of arson at the orphanage. But is she the super-sleuth fire-whisperer or twisted firestarter?
This new ongoing series from writer Si Spencer has all the mystery and intrigue of his hit Vertigo miniseries BODIES, with art by Max Dunbar (Dungeons & Dragons) and veteran inker Ande Parks (The Irredeemable Ant-Man), SLASH & BURN is a tricky thriller that explores both the excitement and the consequences of succumbing to one's darkest impulses.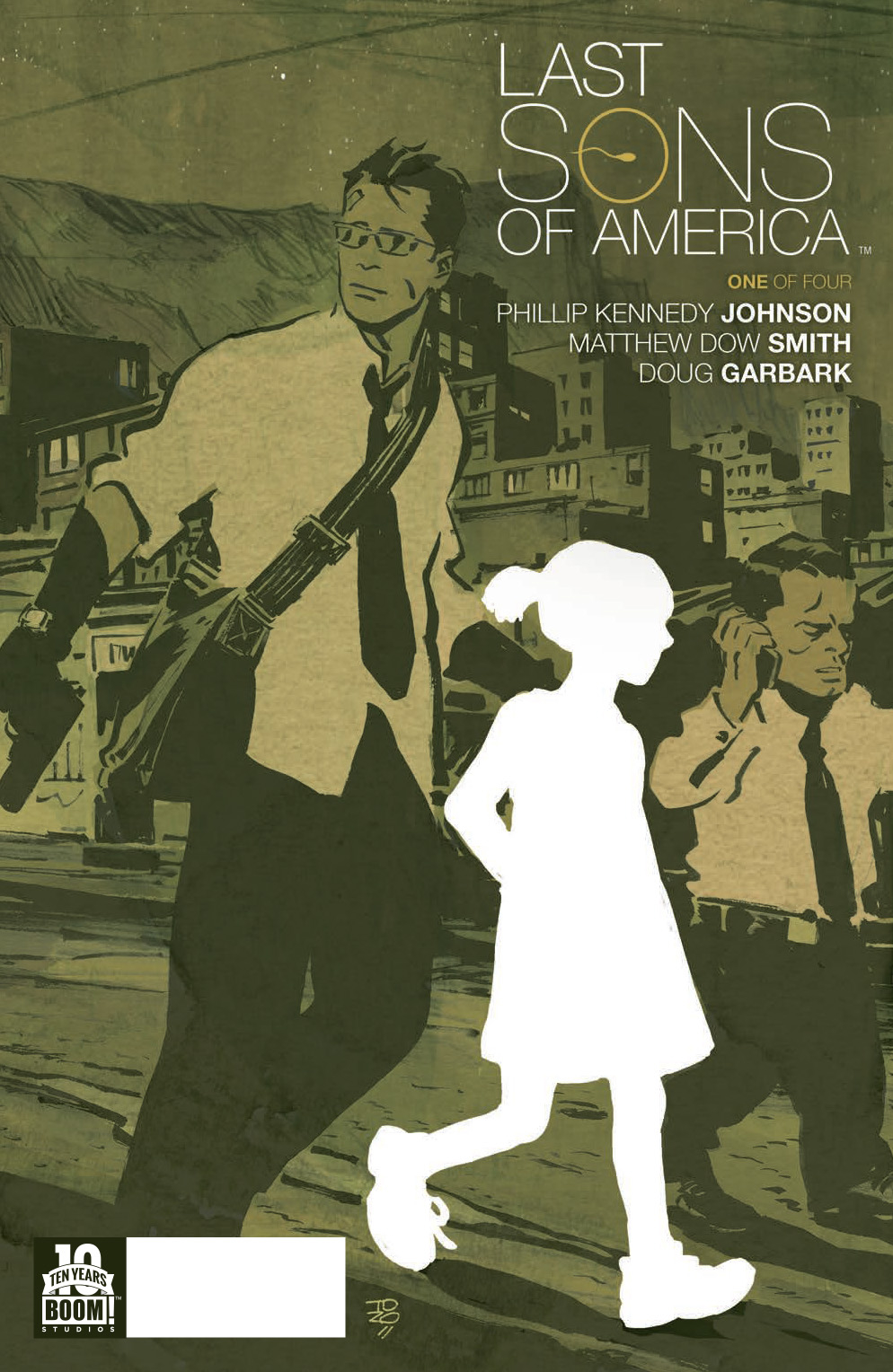 LAST SONS OF AMERICA #1 (Colin)
Publisher: BOOM! STUDIOS
(W) Philip Kennedy Johnson (A) Matthew Dow Smith (CA) Tonci Zonjic
What's to Love: We were instantly taken with newcomer Phillip Kennedy Johnson's inventive high concept story and mature characterization. Throw in a crime thriller element and Matthew Dow Smith's moody art and Last Sons of America can be the perfect answer to, What if Elmore Leonard wrote Children of Men?
What It Is: When a biological terrorist attack makes it impossible for anyone in America to conceive children, adoption of kids from other counties explodes. Brothers Jackie and Julian are adoption agents based in Nicaragua. They usually do all their options through legal means, but they're facing increasing competition from straight-up kidnappers. One desperate move from Jackie could put them in the cross-hairs of some very dangerous people.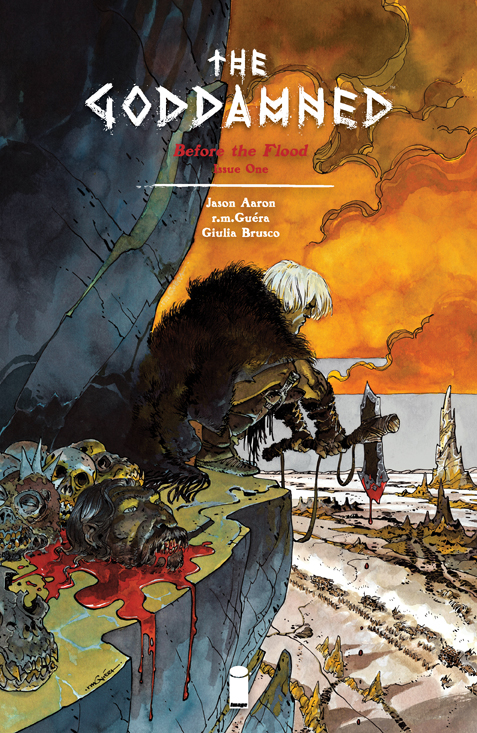 THE GODDAMNED #1 (MR; Colin)
Publisher: IMAGE COMICS
(W) Jason Aaron (A/CA) R. M. Guera
Writer JASON AARON & artist R.M. GUÉRA, the creators of the seminal crime series SCALPED, reunite for a new ongoing series of stark and brutal biblical noir, which begins with a SPECIAL OVER-SIZED DEBUT ISSUE featuring thirty pages of story.
"And the earth was filled with violence."
Genesis 6:11
  
Its 1655 years after Eden, and life on Earth has already gone to hell. The world of man is a place of wanton cruelty and wickedness. Prehistoric monsters and stone-age marauders roam the land. Murder and destruction are the rule of the day. Humankind is a failed experiment. This is life before the Flood. The story of man on the verge of his first apocalypse. Welcome to the world of THE GODDAMNED.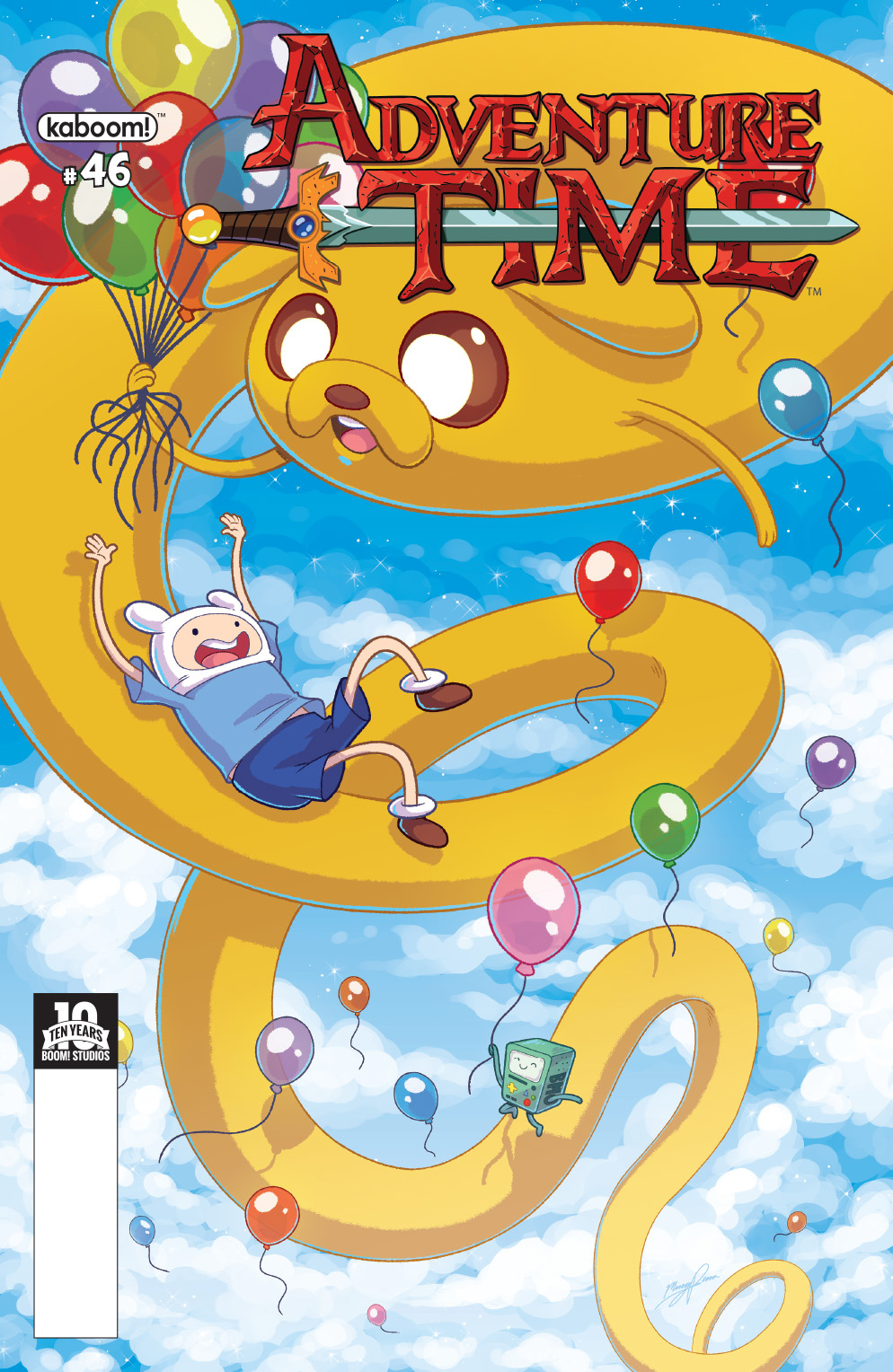 ADVENTURE TIME #46 (Adam)
Publisher: BOOM! STUDIOS
(W) Christopher Hastings, Mady Martin (A) Zachary Sterling, Mady Martin (CA) Missy Pena
When one of Joshua's old spells wears off, Finn and Jake find themselves facing an old childhood friend that neither of them can remember!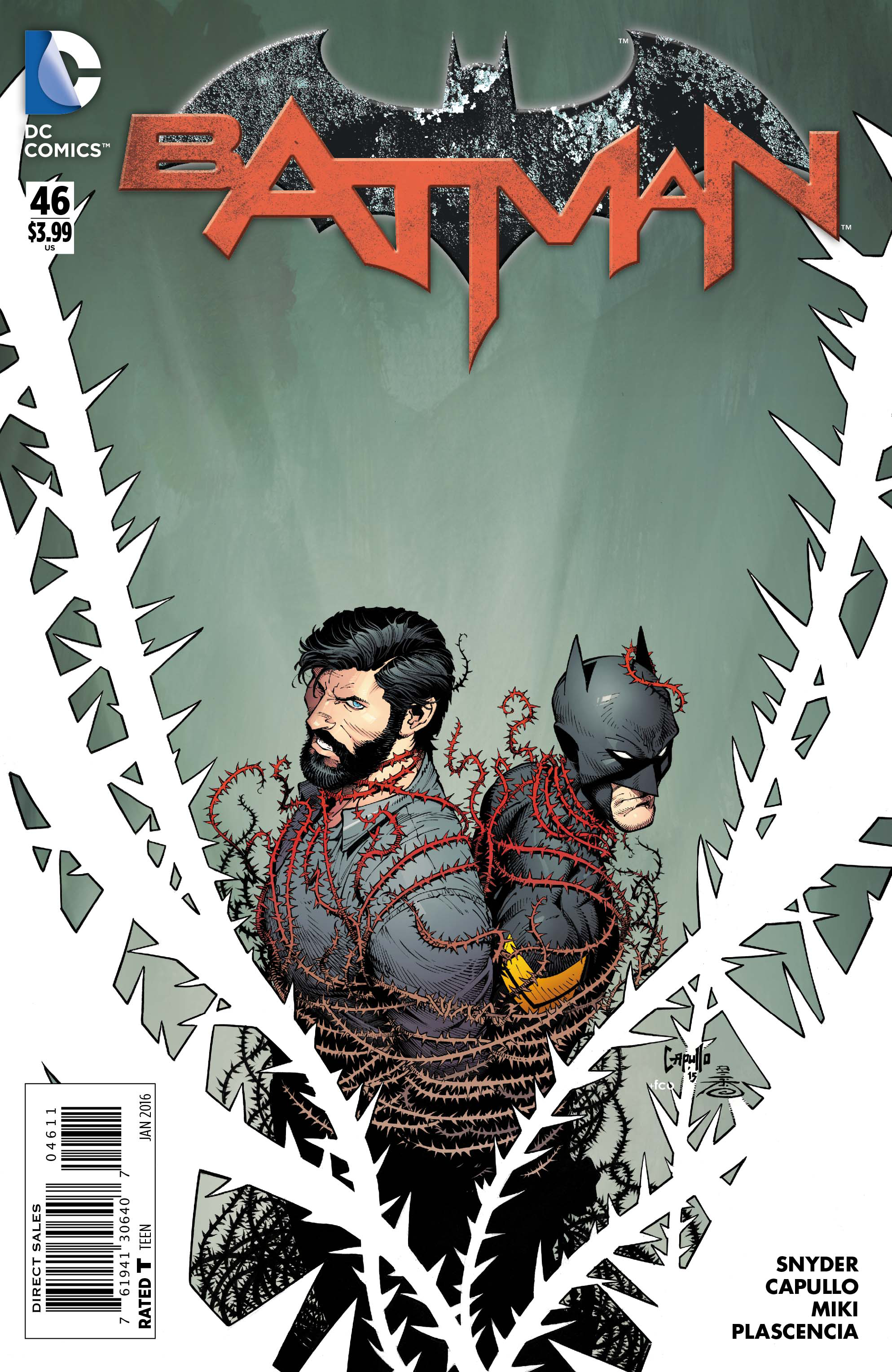 BATMAN #46 (Adam)
Publisher: DC COMICS
(W) Scott Snyder (A/CA) Greg Capullo, Danny Miki
At last, Batman comes face to face with Gotham City's deadly new villain, Mr. Bloom. With the fate of the city hanging in the balance, Batman reaches out to the one man who might be able to help him: Bruce Wayne!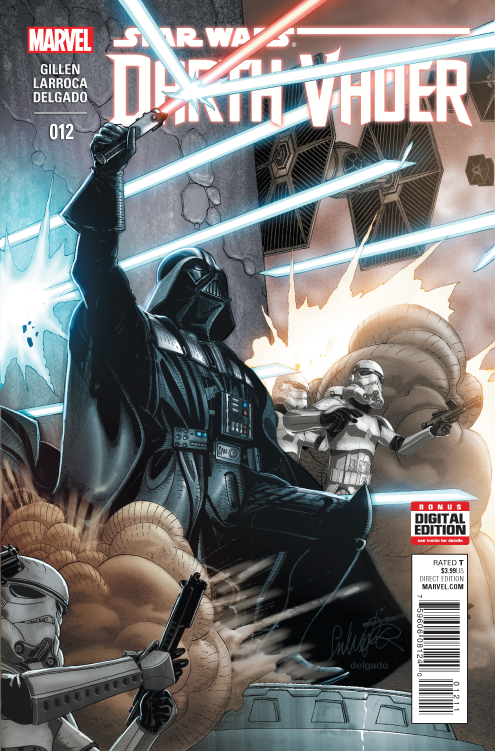 DARTH VADER #12 (Adam)
Publisher: MARVEL COMICS
(W) Kieron Gillen (A/CA) Salvador Larroca
• Vader's machinations have him painted into a corner...
•  ...but no one puts Vader in a corner.
•  The hit series' second arc concludes here!
JUSTICE LEAGUE: DARKSEID WAR: SHAZAM! #1 (Pat)
Publisher: DC COMICS
(W) Steve Orlando (A) Scott Kolins (CA) Francis Manapul
A boy becomes an army of Gods! No longer does Billy Batson have access to the powers of the Old Gods. Now, he commands the combined might of Highfather, Mantis and other New Gods. But these Gods are not passive. And they will sooner destroy Billy than give up control of their power.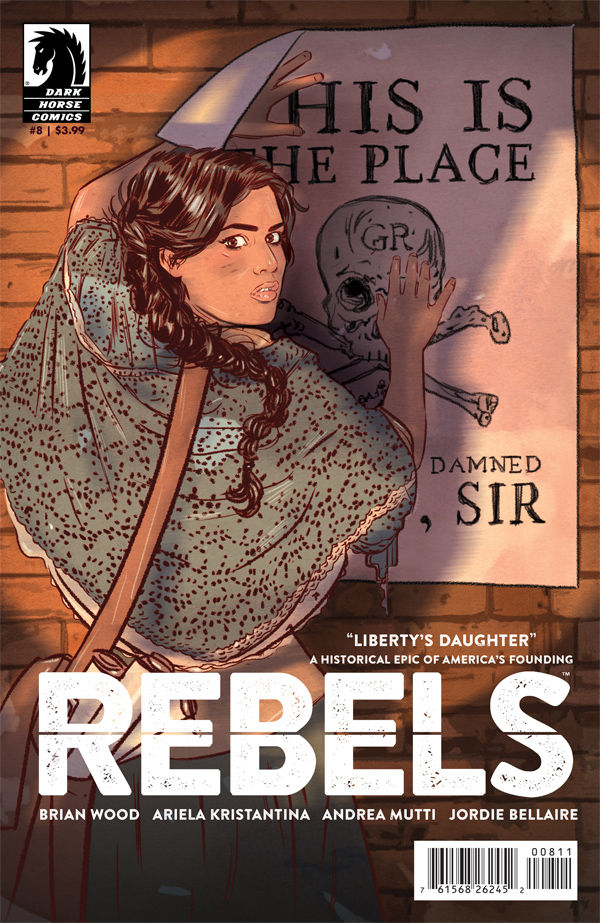 REBELS #8 (Pat & Dave)
Publisher: DARK HORSE COMICS
(W) Brian Wood (A) Ariela Kristantina, Andrea Mutti (CA) Tula Lotay
Two standalone stories in this issue! Meet Silence Bright, "Liberty's Daughter," who runs an underground print shop in occupied Boston in a tale with art by guest artist Ariela Kristantina (Deep State). Main series artist Andrea Mutti returns with "Occupation," a Seth Abbott story set during the Great Fire of New York that touches on a topic new to Rebels: the freed slaves who fought on the British side.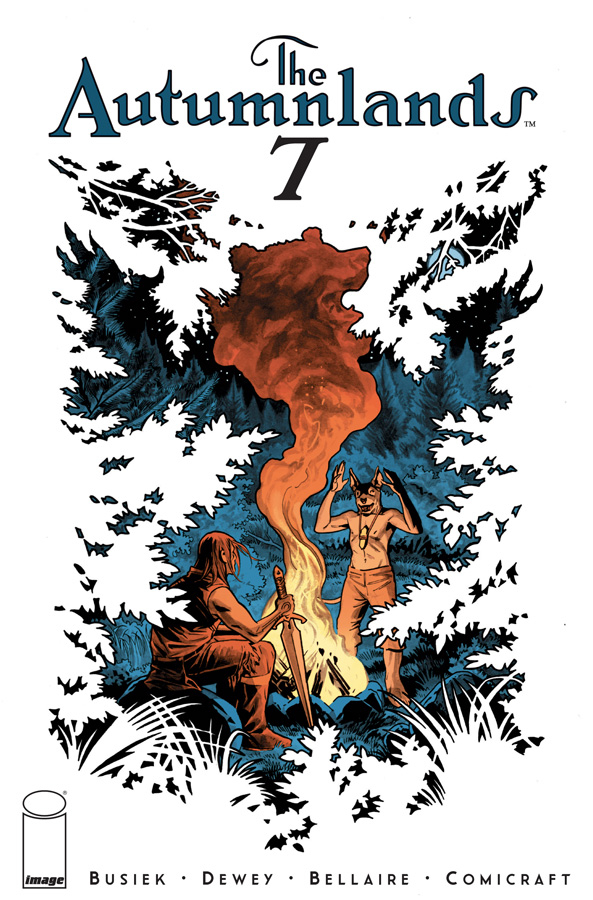 AUTUMNLANDS TOOTH & CLAW #7 (MR; Dave)
Publisher: IMAGE COMICS
(W) Kurt Busiek (A/CA) Ben Dewey
The second arc begins. Wounded and lost, our heroes seek safety, but find...something bizarre.
NEW STORY ARC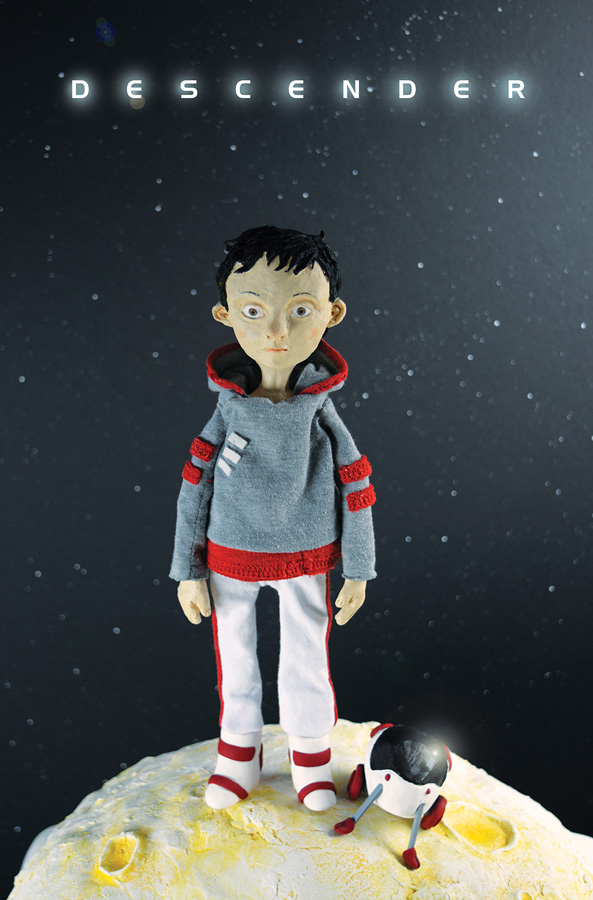 DESCENDER #7 (Dave)
Publisher: IMAGE COMICS
(W) Jeff Lemire (A) Dustin Nguyen (CA) Lesley-Anne Green
STORY: JEFF LEMIRE
ART / COVER A: DUSTIN NGUYEN
The bestselling breakout hit series continues as it's exciting second arc begins. erfect jumping on point for new readers! TIM-21's adventure continues as a mysterious figure from his past emerges and sends shockwaves through the galaxy.
NEW STORY ARC
Major Plot Point:
Brand new characters and storylines begin and major mysteries answered.