Sorry for the lack of posting and failure to get the podcast up recently. Things have been a little nuts the last few weeks. Even taking the holidays into account.
The good news is that things should be smooth sailing from here out, in theory.
You may or may not know this, but starting last September, I have been working on getting a loan to buy the building the store is in. It had been on the market for over a year. I assumed that someone would buy it from my landlord and I would just pay the rent to a new owner. I still had 2 years left on my lease. No big deal.
Then in August, someone came in talking about making one side her office and her husband would work out of the other side. Huh wha?!? It sure didn't sound like I would be here much longer. Not good. I'm quite attached to this location and really really really didn't want to think about boxing everything up and moving it. Plus, while my rent is higher than I like, I new I'd be looking at higher rent or less space somewhere else.
So, I contacted my bank. I let the landlord know I was trying to see if I could get a loan. They put me in contact with their bank.  This was the first week of September.
Finally, this morning, I signed the bajillion papers and handed over a very large check and now the building is mine. I will never have to move. Yea!
The stress of not knowing, then getting somewhere maybe, then not knowing again has been eating at me. As things got closer to the end, the stress got higher as problems increased, finding documents and dealing with more potential problems mounted. I really wasn't sure of anything until today when they had me signing.
So, I completely admit to not being on top of my game here for the last while. If you asked me to remember something in the last few week and I forgot, I am very very sorry. It certainly was not intentional. I've had a few distractions.
To answer one question that has been asked often, no, I did not buy the whole plaza. Century Sports, Urbanowicz Jewelers and Crossroads Florist are in a whole separate building.  Its just me and the nail place. But that is plenty enough for me to deal with.
And yes, I will be dealing with the parking lot this spring.
Thanks for all the support and well wishes. I will now be here for as long as I'm in business, which I hope is a very long time.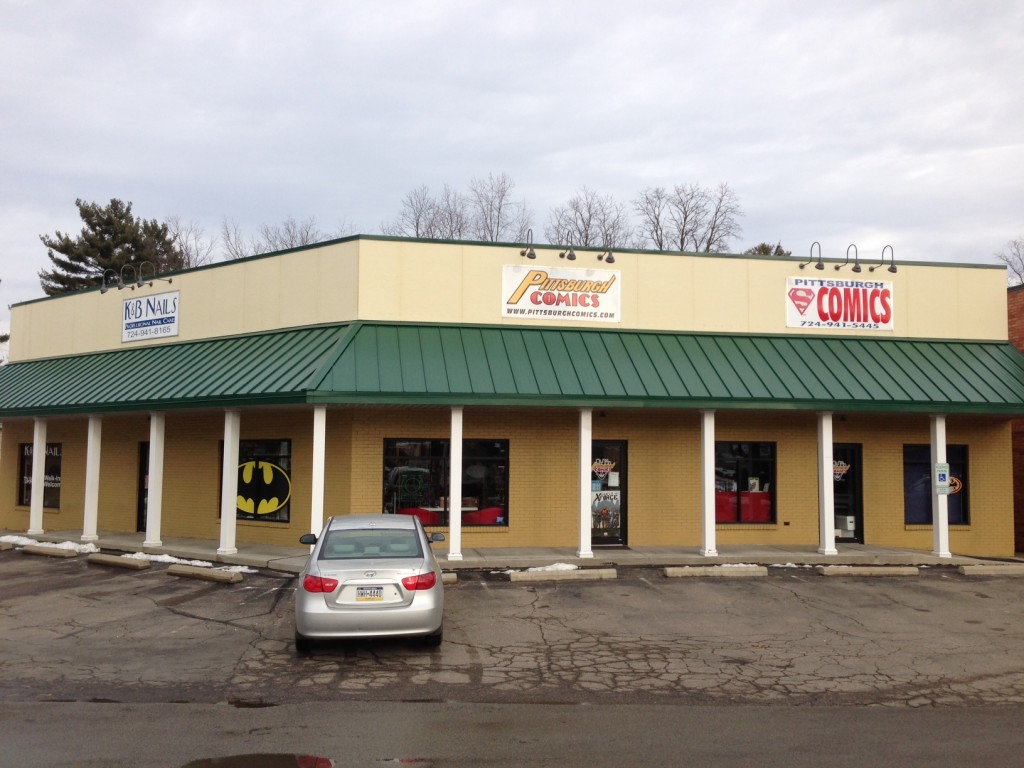 Posted by pghcomics @ January 10, 2013