Adam Warrock!!! Free Live Show!!! In the Store!!! Tomorrow!!!
Come to Pittsburgh Comics on Wednesday to get your new comics, stay for a live nerdcore rap show!
Adam WarRock, known as the Internet's Foremost Comic Book Rapper, will be performing a FREE live show in-store!
7:30pm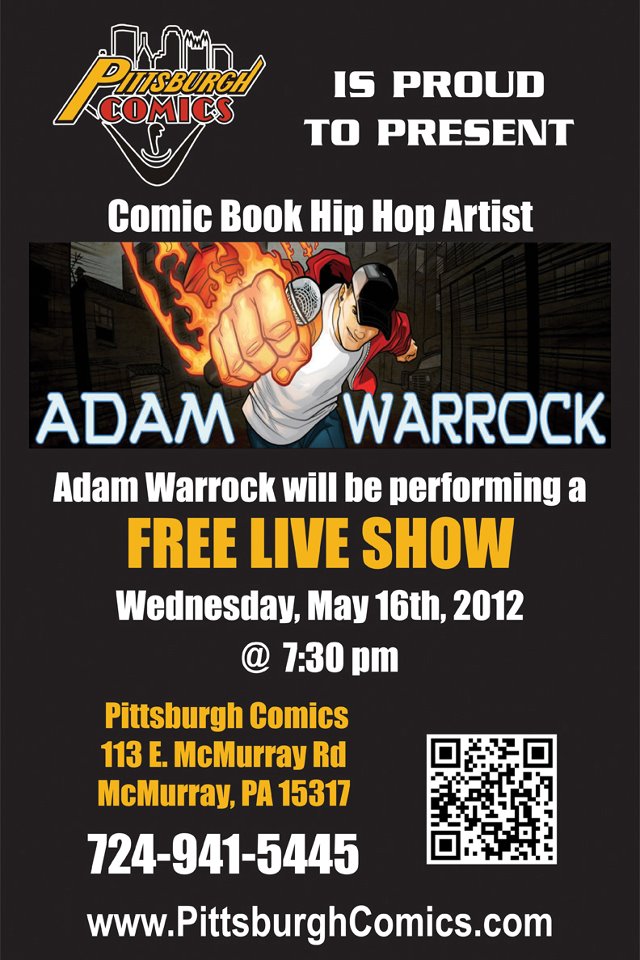 Posted by pghcomics @ May 15, 2012
Sorry, comments are closed.